Peter Chrisikopoulos is a relative veteran of the Ontario drift community.
He and his Toyota 2JZ powered Nissan s13 have been all over North America leaving plumes of white smoke in their wake.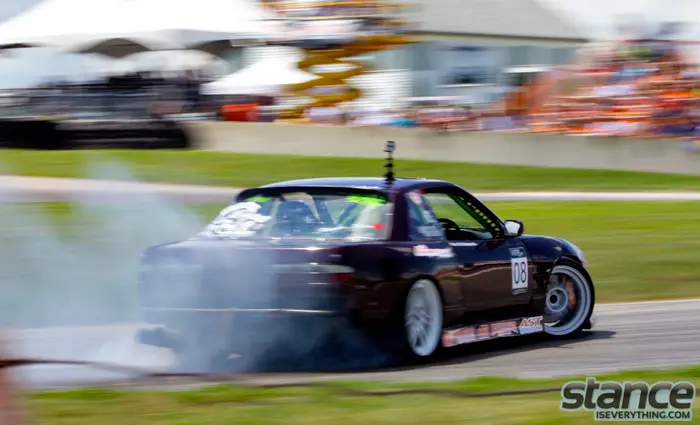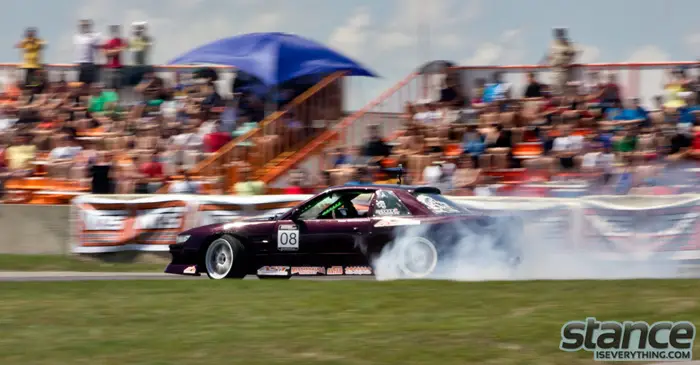 When not on the drift track the purple BN Sports Type 2 kitted car does a good job of looking rather show like slammed on Cosmis wheels thanks to Neo Motorsports coil overs.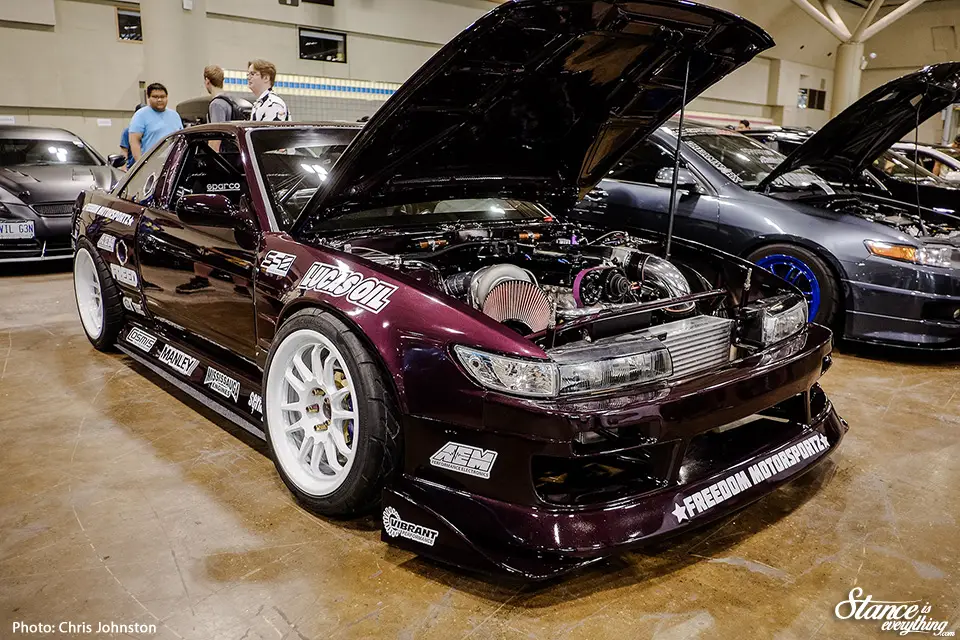 But, paint, wheels, and kits are not the focus of Swaps Are Everything, the motor is.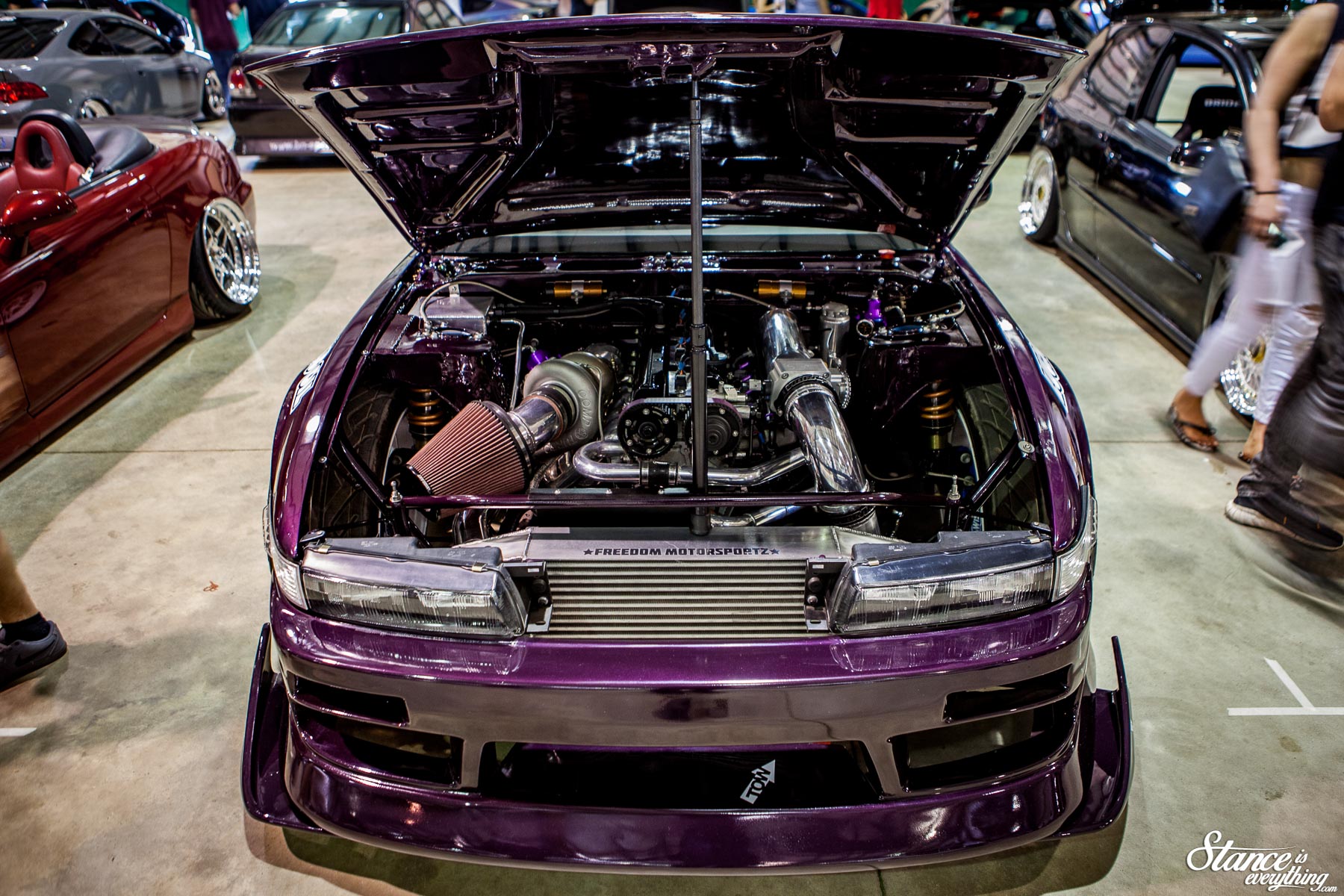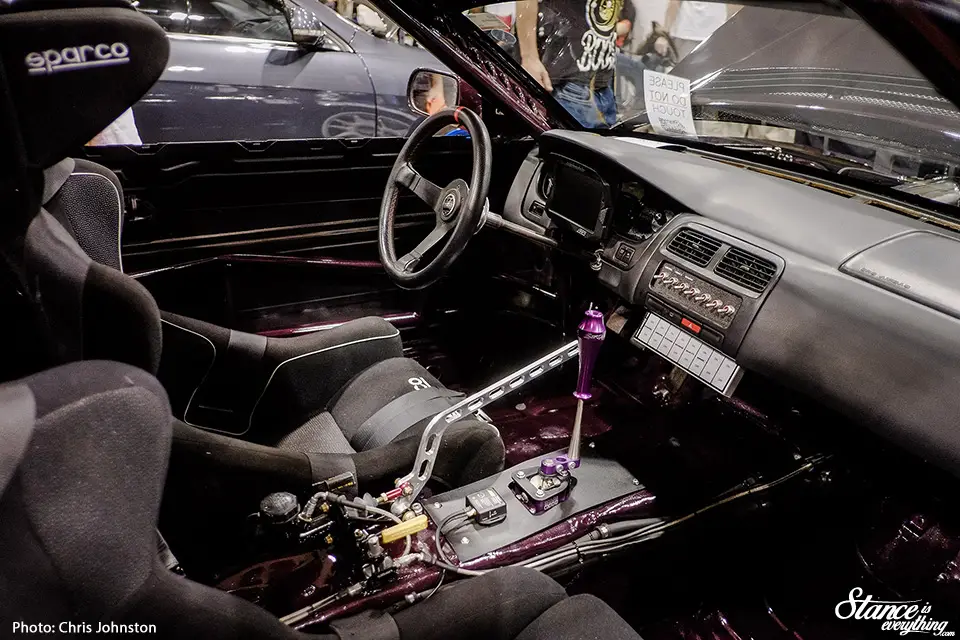 The Mississauga Engines built mill features Manley Performance turbo tuff rods, 10.5:1 pistons, 1mm over sizes intake and exhaust valves, 272 cams and a 272 head gasket.
The motor sees a ton of abuse at the mercy of Peter's right foot, and takes it all.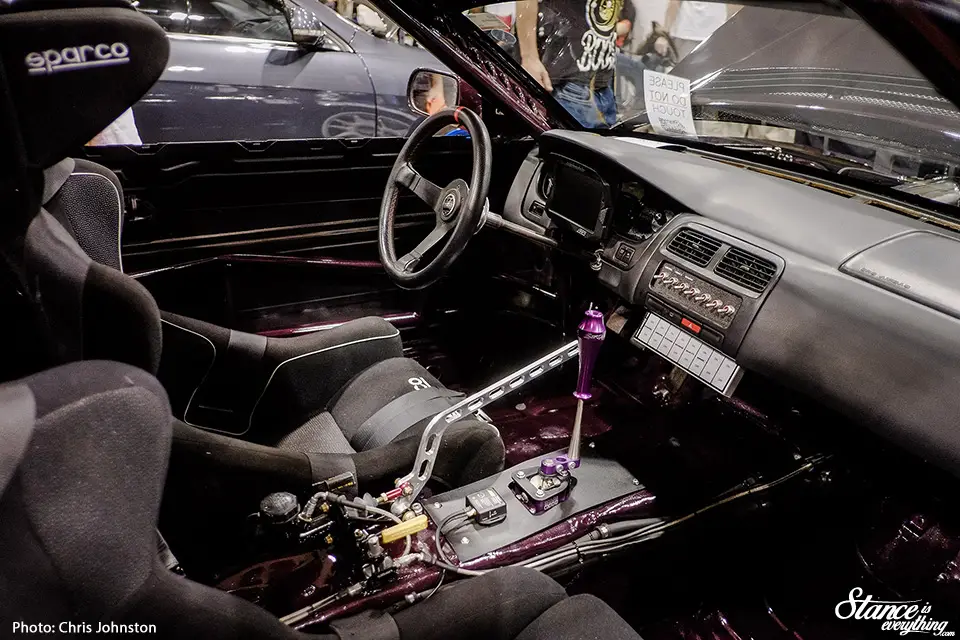 Inside is a Formula Drift spec caged tucked behind a factory dashboard. All the painted surfaces have been painted to match the exterior for the obvious extra style points.
You can follow the car and Peter's exploits via the links below.