I was browsing maxbimmer.com the other day (something I don't do nearly as often as I used to) and came across the latest incarnation of this e30 belonging to member 'Big D'.
Historically never one to pussy foot around Big D is looking to unleash all sorts of unholy hell his now s52 powered e30 that recently dynoed at 648whp at 18psi.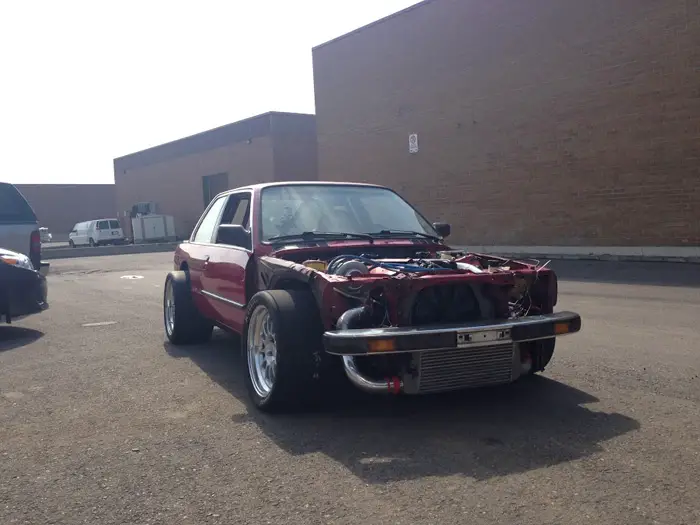 Not interested in spinning off the track anytime soon he saw fit to cut the rear quarters and leave the front fenders off to fit those massive hoosiers at all four corners.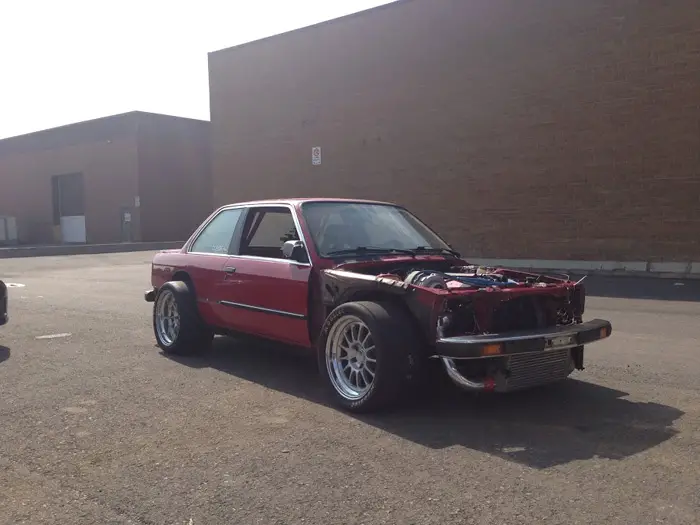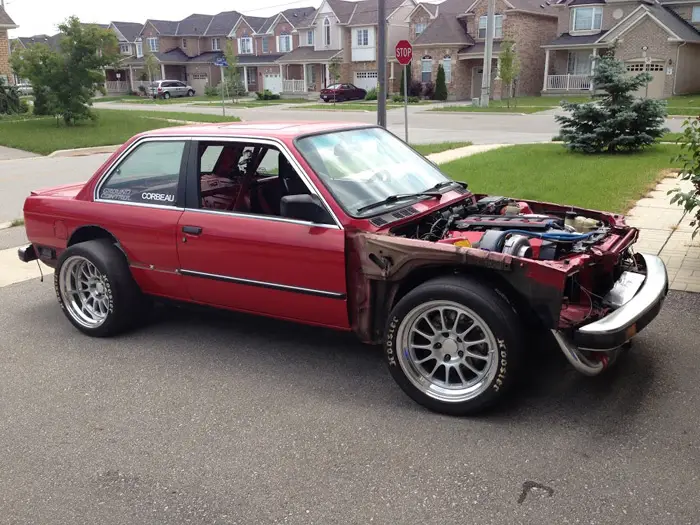 No clue what he plans to do with it aesthetically once shake down runs are compelte but when he cranks the boost up and reaches his goal of 800hp I highly doubt it will be moving slow enough for anyone to really criticize it.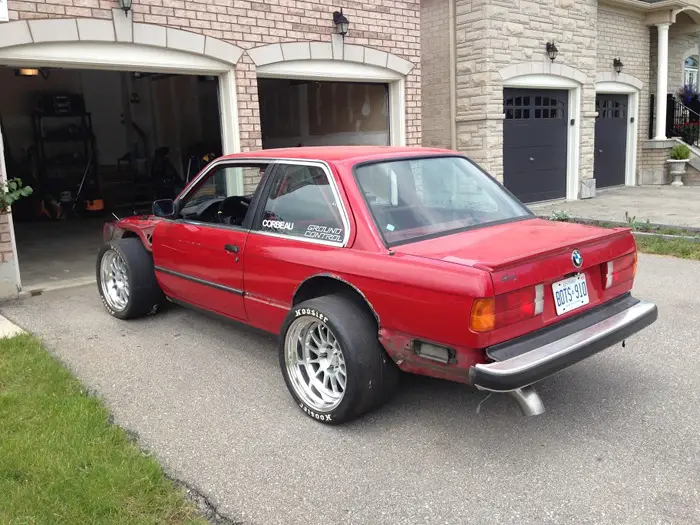 God damn.
Site Updates
Importfest Toronto is this Saturday if you didn't already know. Check out the flyer below for  details.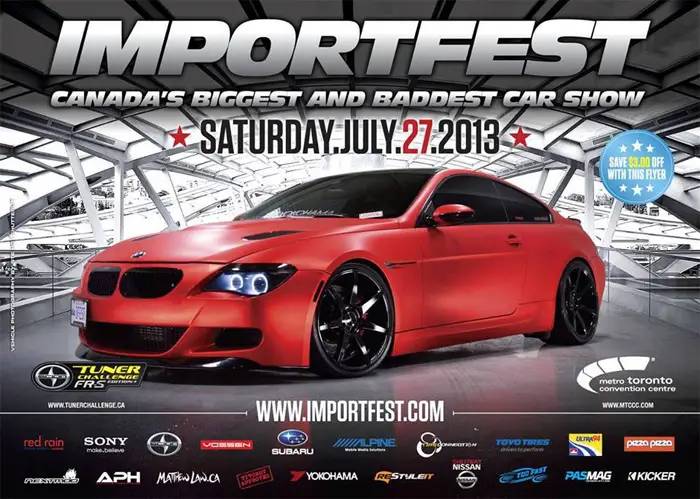 I will be there during setup today around 3pm 4 and most of the day tomorrow. Come say hello!
Flashback Friday
As if you didn't see this coming… here's a look back at last years Importfest!
2012 Importfest Setup
Importfest 2012 – Part 1
Importfest 2012 – Part 2
Stance Is Everything at Importfest 2012