To me the most important thing about being a part of Importfest this year was bringing together a group of cars that not only looked good but also represented the audience this site is aimed at.
Looking back I think the 4 vehicles (plus mine) that came out did a perfect job of that.
Parked together Blair, Chris, Ryan, and Sam's vehicles contrasted each other beautifully while at the same time proving that no matter the platform lower is better.
Blair's 57
Having a truck in the display was a given from day one because, even though Importfest is far from a truck show, this site has a decent amount of truck content and a fairly large truck driving audience.
I was stoked that Blair from Taylor'd Customs was into bringing the '57 to Importfest and I feel it brought something different to the show that few were expecting.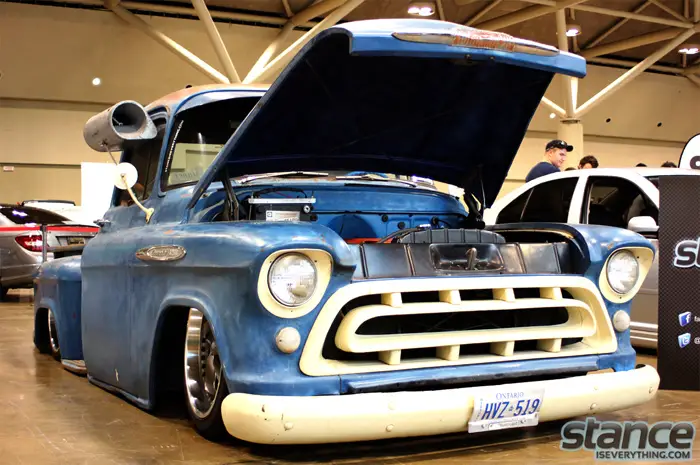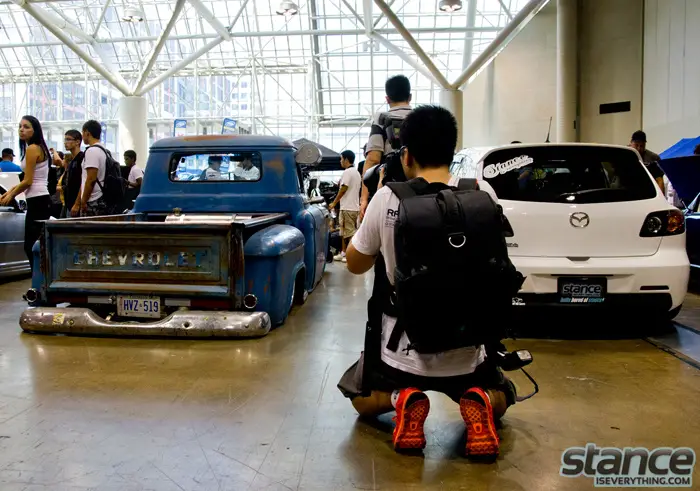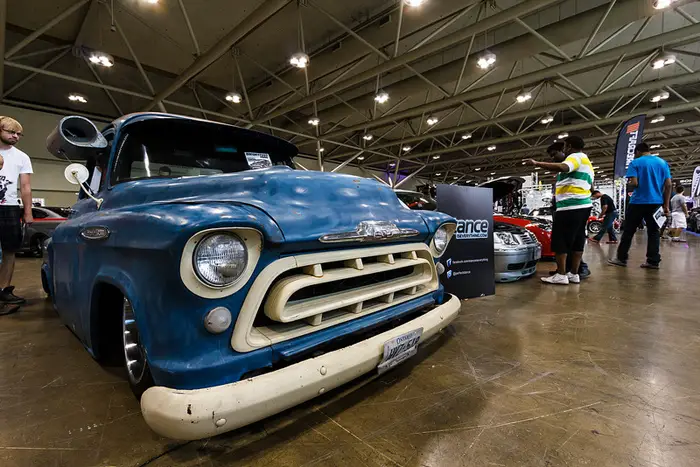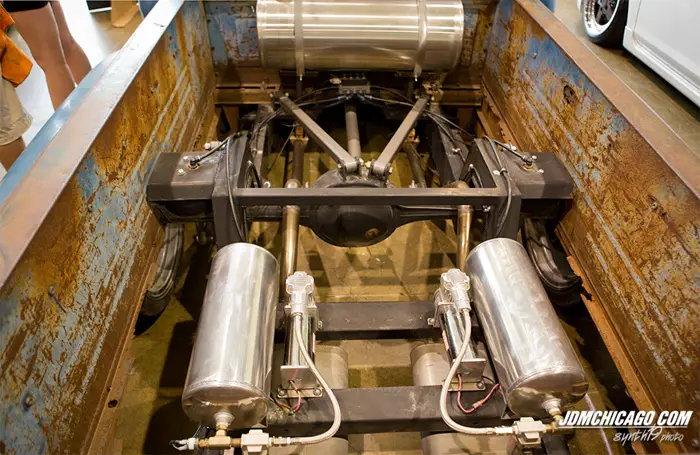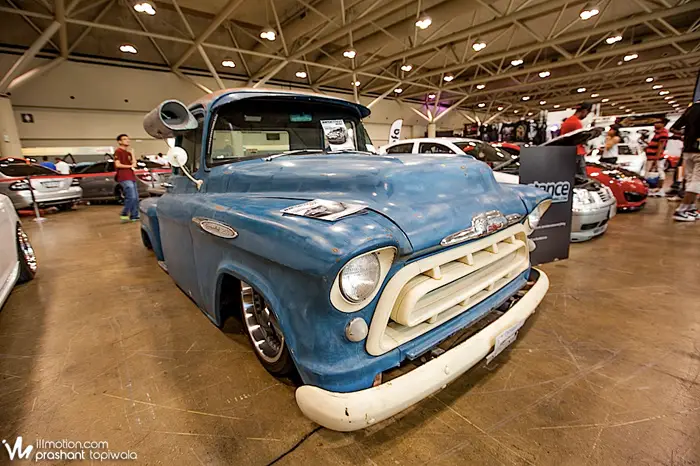 Ryan's MK4
Ryan's Jetta was exactly what I had in mind to fill the euro part of the display so I was glad to recieve his email expressing interest.
After I meeting him in person at Euronited, and seeing how laid back and personable he was, I knew Ryan would fit in well with the rest of the guys showing with SIE at Importfest.
In addition to being modified extensively from front to back his Jetta is absolutely spotless and was without a doubt one of the cleanest cars in the show.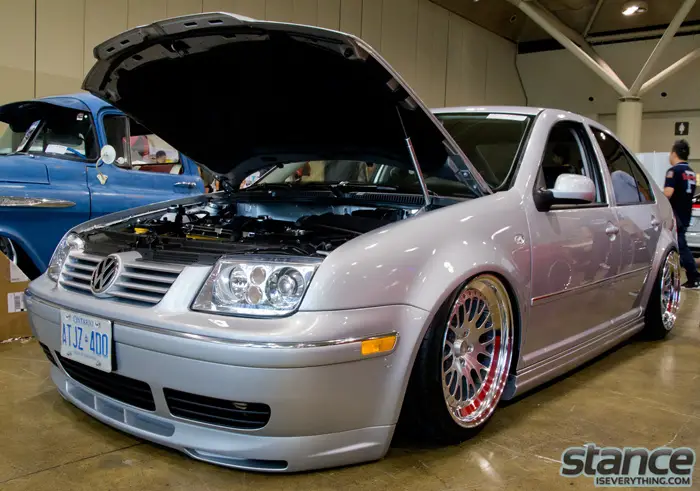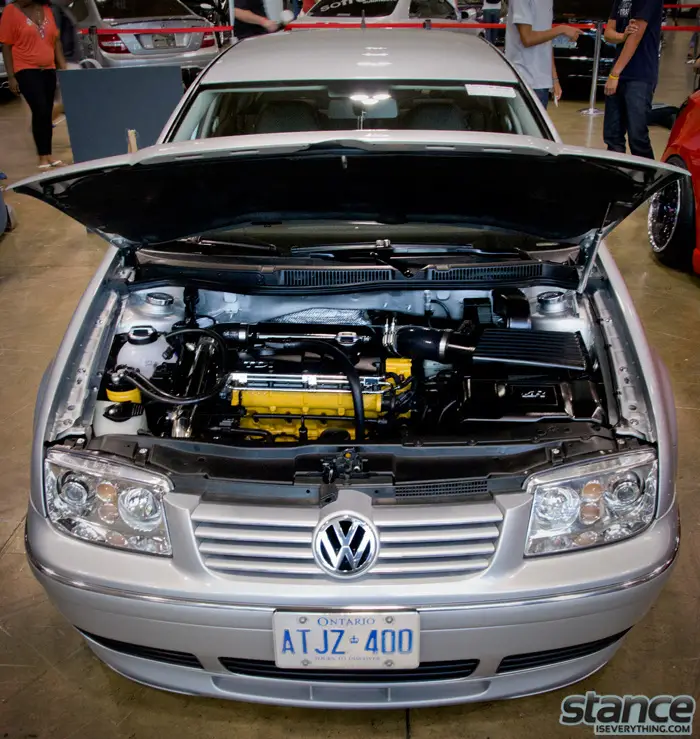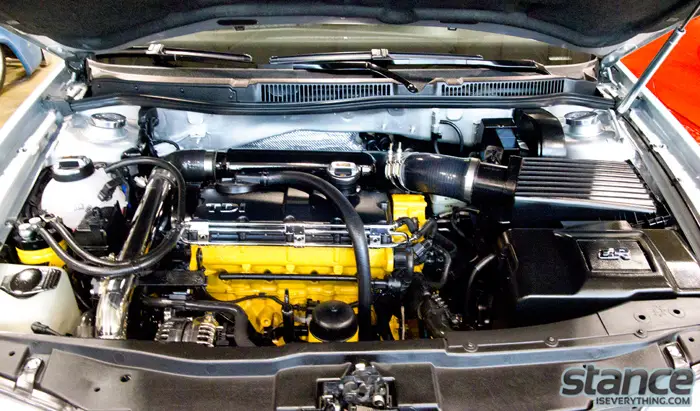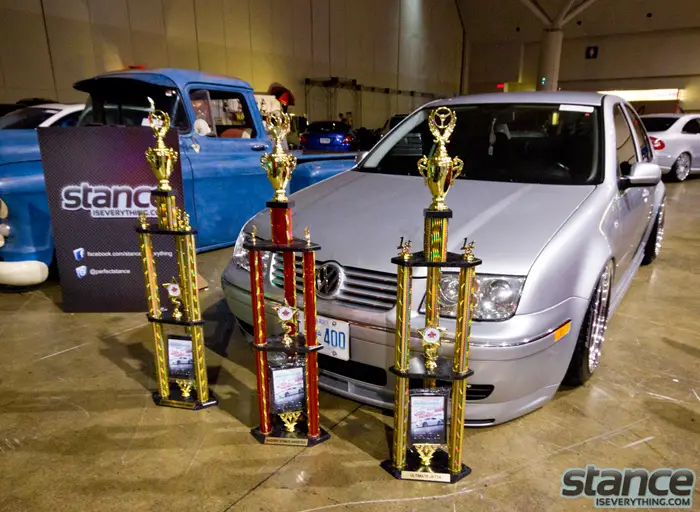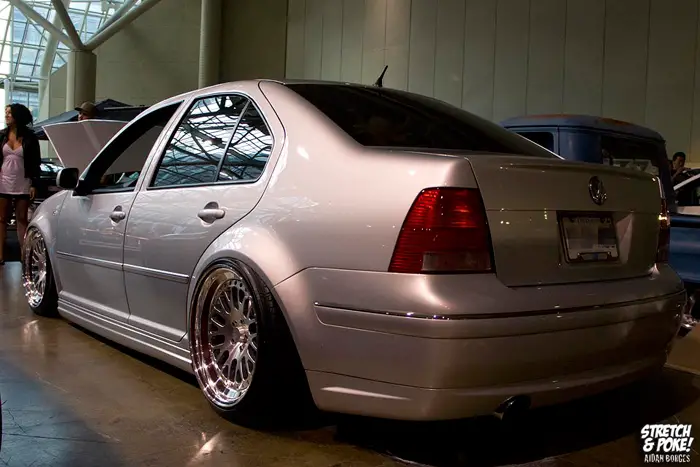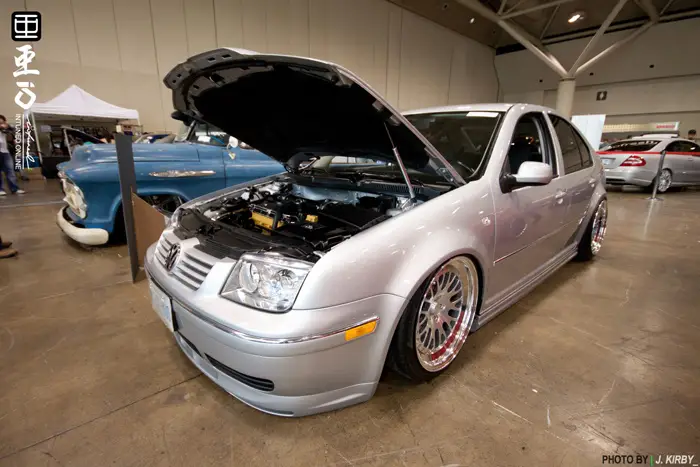 Sam's Genesis
Originally the import representing for SIE was going to be Alex's SC400 but after a delay with his wheels he wasn't able to bring  his car out so Sam ended up filling in for him.
Big thanks go out to Sam for jumping in last minute, his car seemed to be quite among photographers and models alike.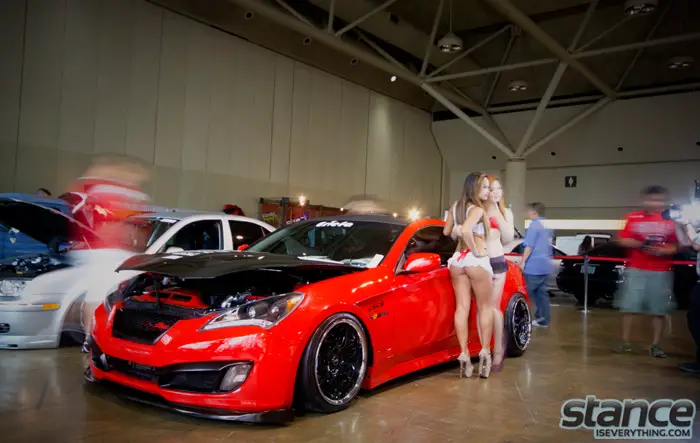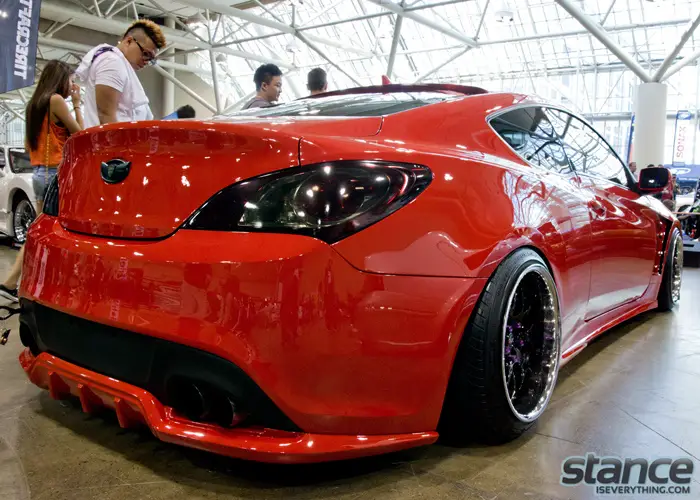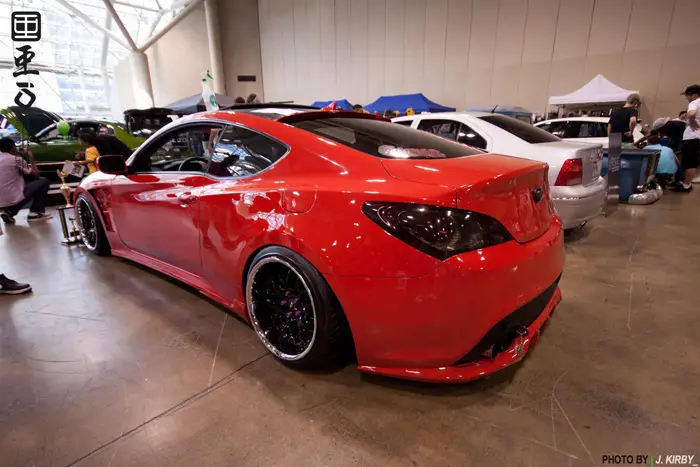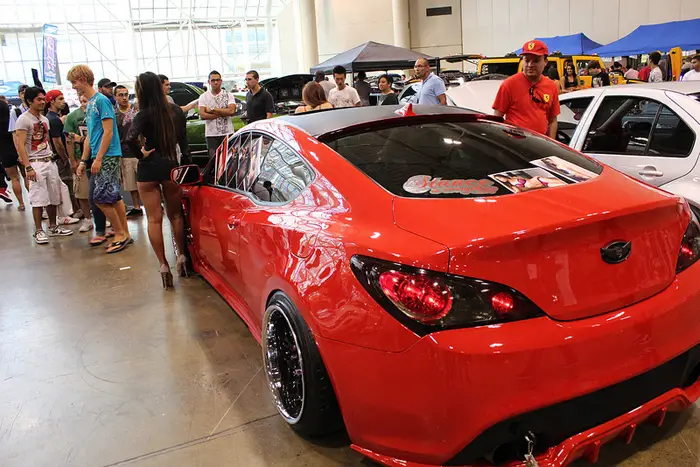 Chris' 1500
A little over a week before the show will at Stance East let me know that he and his friend Tyler were out for Importfest so I snatched up two of his three spots and set out looking for another truck.
Blair recommended Chris and even though it was very late notice he immedialty agreed. Parking beside his truck on Friday and seeing it in person for the first time I knew it would be a crowd favorite, super nice guy too.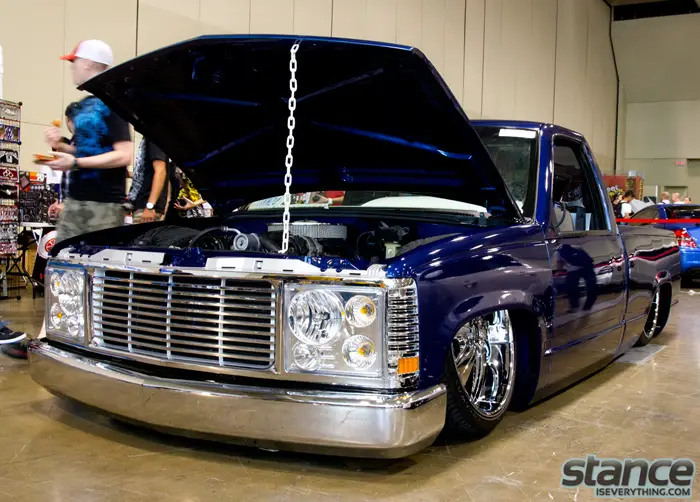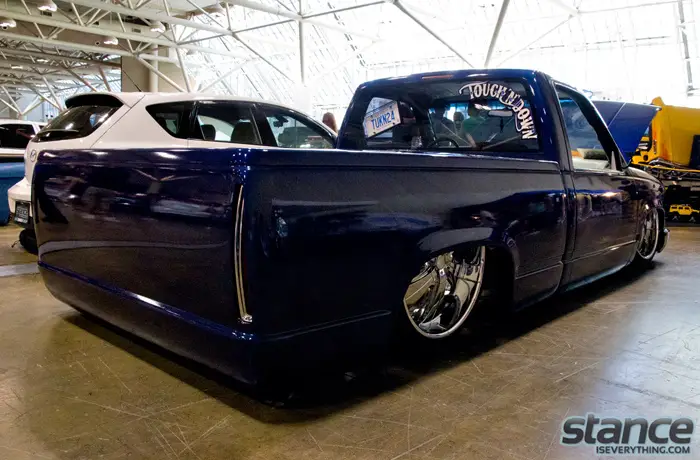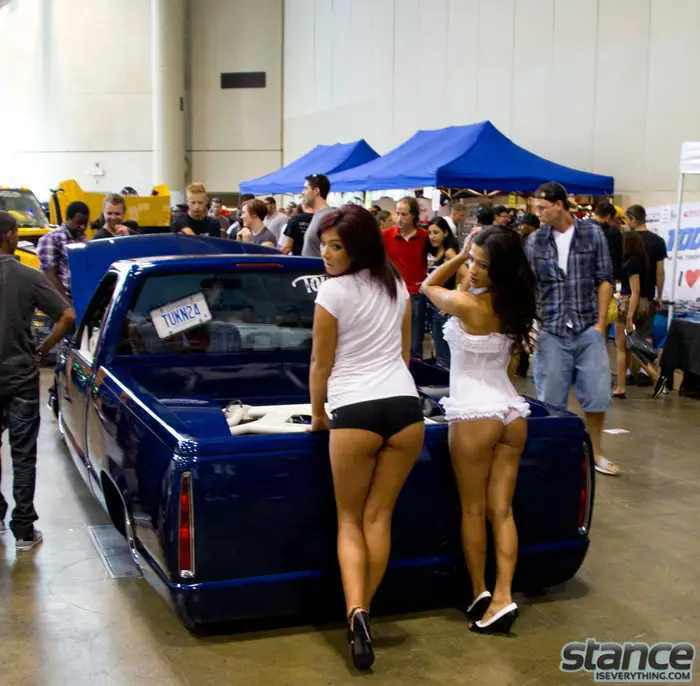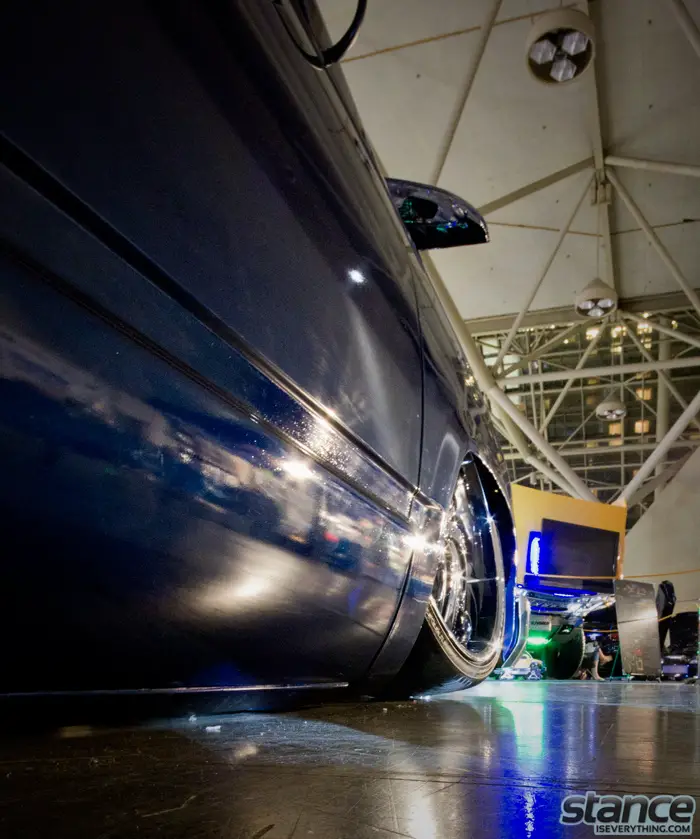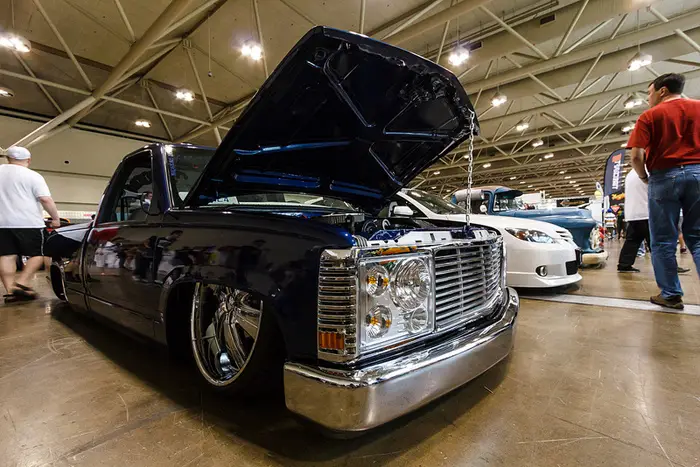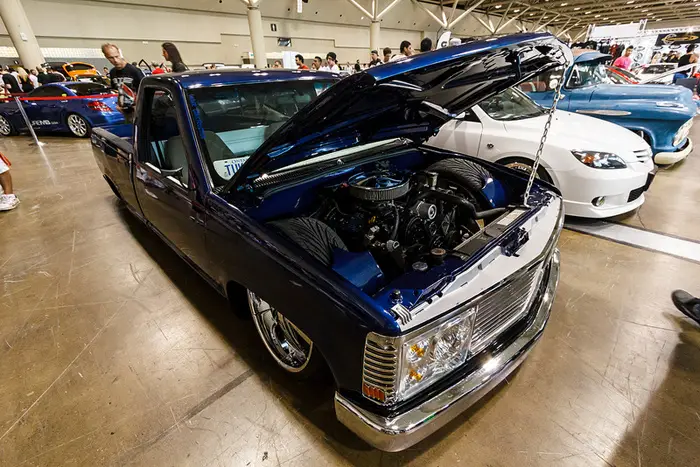 My Car
I actually had never planned to have my car in the show at all but once those two Stance East spots opened up I figured what the hell.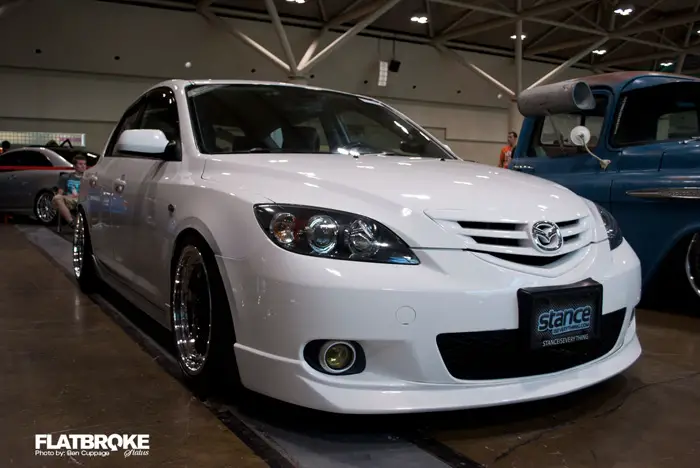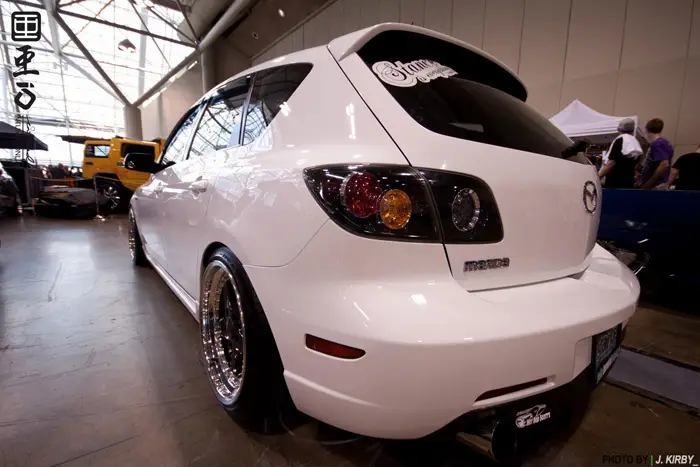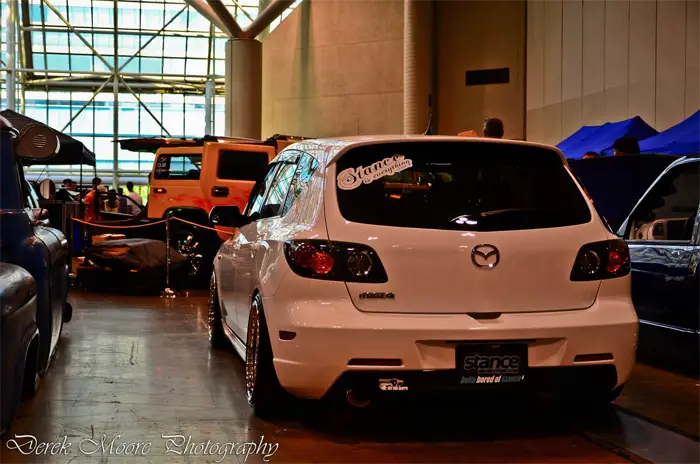 Chloe and Sharlyn
I'd love to take credit for getting models for the Importfest but this was all Alex, big thanks Chole and Sharlyn for sporting the Stance Is Everything logo on their skin for a day.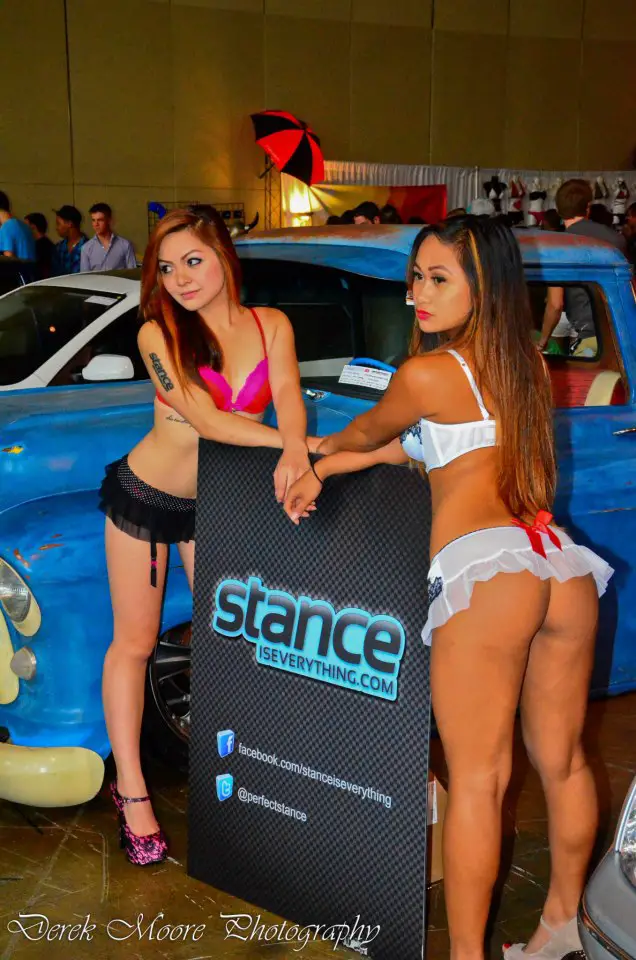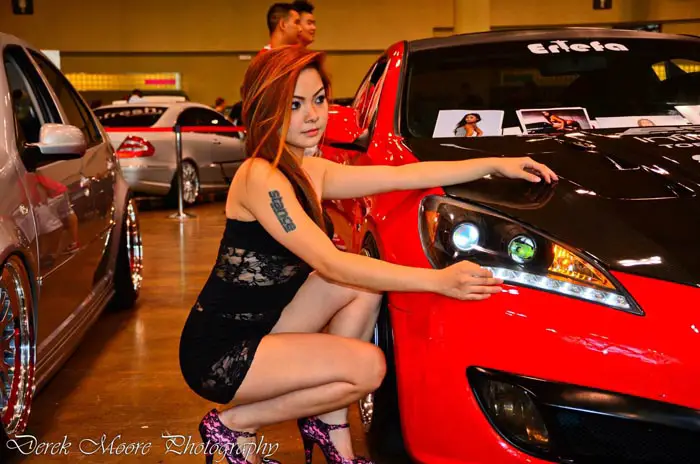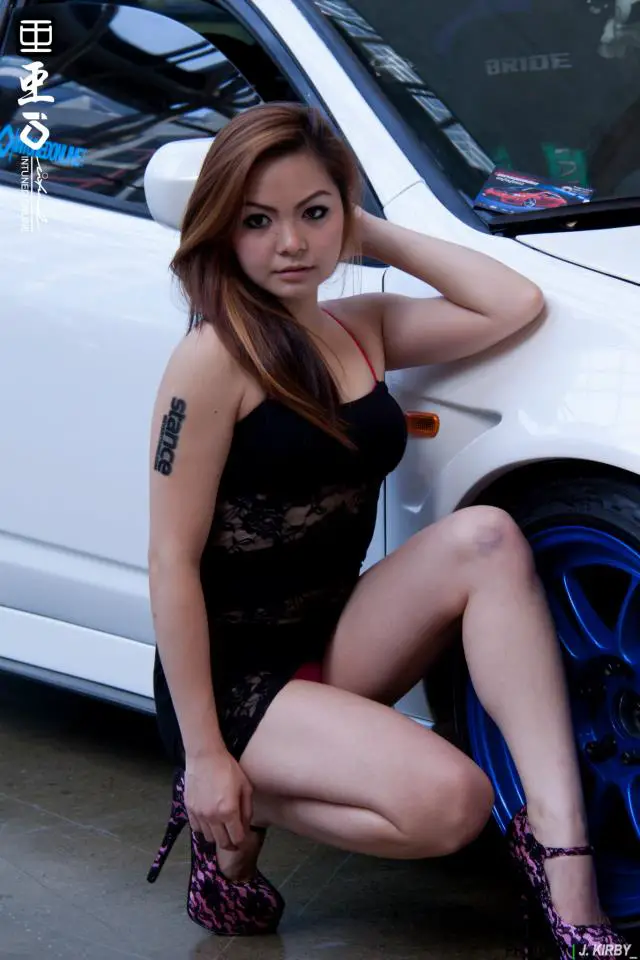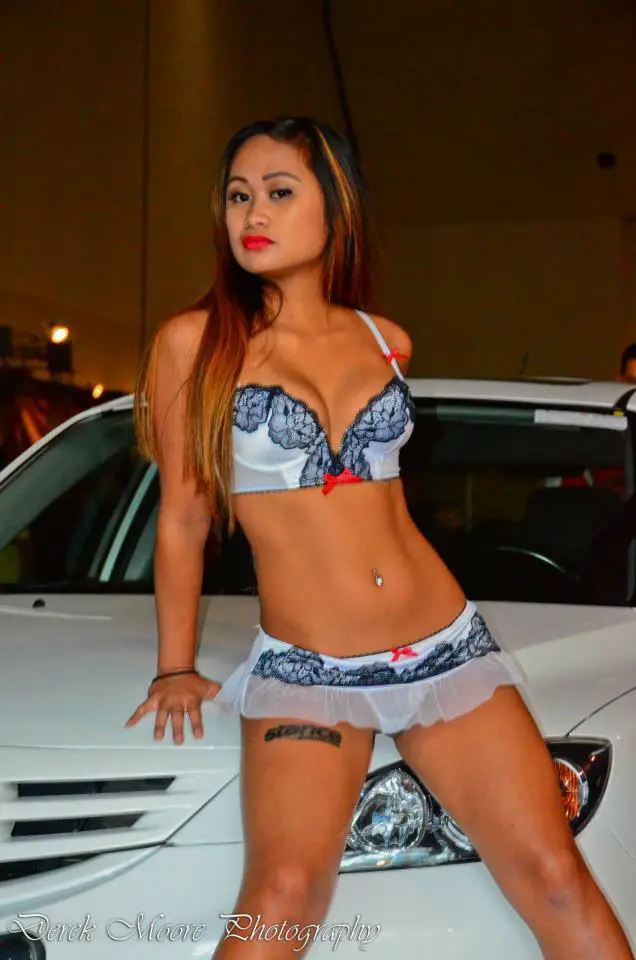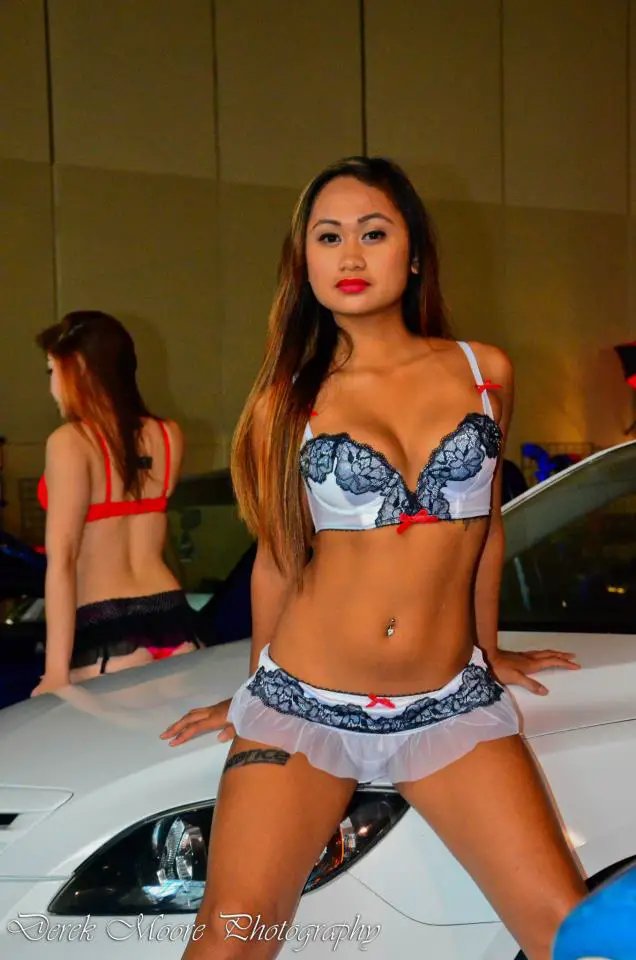 I honestly couldn't be happier with how this first year went and when I started this site doing something like this wasn't even remotely in my mind so I am really stoked these guys were all cool enough to bring their cars out help support the site.
Thanks to them once again as my friend Steve for printing the signs, Lyndsey for designing them, Importfest for making the site a part of the show, and everyone who stopped by to grab some stickers or a t-shirt.
Hopefully next year I can grab a few more spots…