Have you ever had something you wanted so bad that you kept at it longer than you really should have at the dismay of others?
You invested so much time and heart into it that you didn't want to let it go no matter how financially stupid it was to keep pushing forward?
Well if you have you can probably relate to the story of my old truck and today's Featured Ride.
For as long as I can remember I wanted a minitruck, bad. I don't remember where or when I saw my first s10 Blazer but something about them was just really appealing to me.
However I didn't realize two things going into purchasing one: older Canadian vehicles are pretty much rotten pieces of garbage, and GM quality from 1992 leave a fair bit to be desired.
After about a four month search I found a Blazer that I thought could work for a decent price and bought it from a shady used car dealership that offered to clean it up for my prior to purchased.
Below is essentially how the vehicle looked upon pick up, but washed.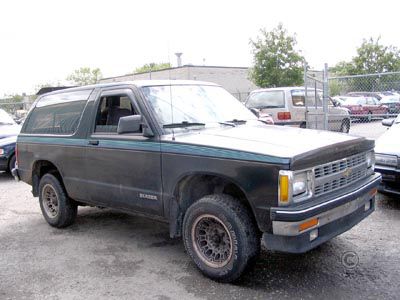 I rocked it like this for about two or three months, though I did remove all of the ventshades.
Surprisingly during this time it got stolen. It was recovered about two days later sans my skateboard.
I took this time to get an alarm installed, the rocker panels fixed, and the tints redone.
Suspension
While the truck was stock I pulled together the components I needed to put this truck as far down as I could before having to make the jump to air ride.
I purchased Belltech 3inch springs and 2 inch drop spindles for the front, and 3 inch drop leafs with matching 3 inch drop blocks for the rear.
I also got a Suicidedoors.com notch, and Belltech drop shocks to keep things sort of comfortable.
In all honesty it rode pretty bad and I didn't care.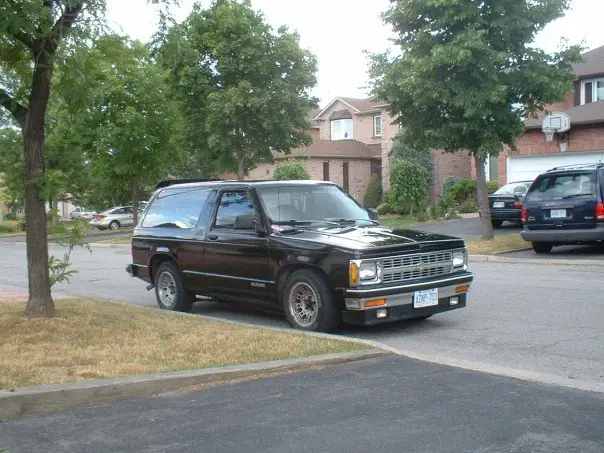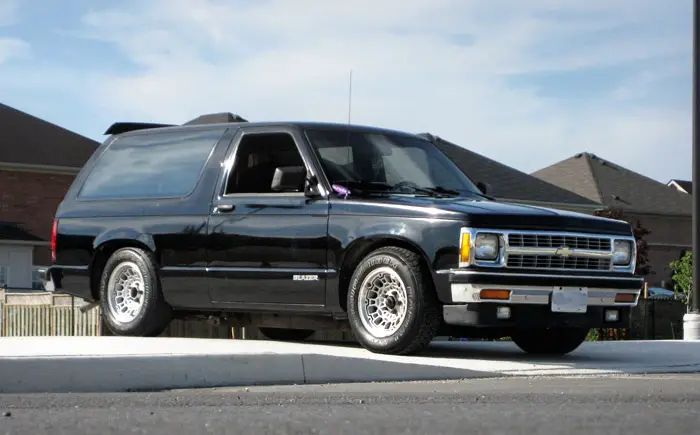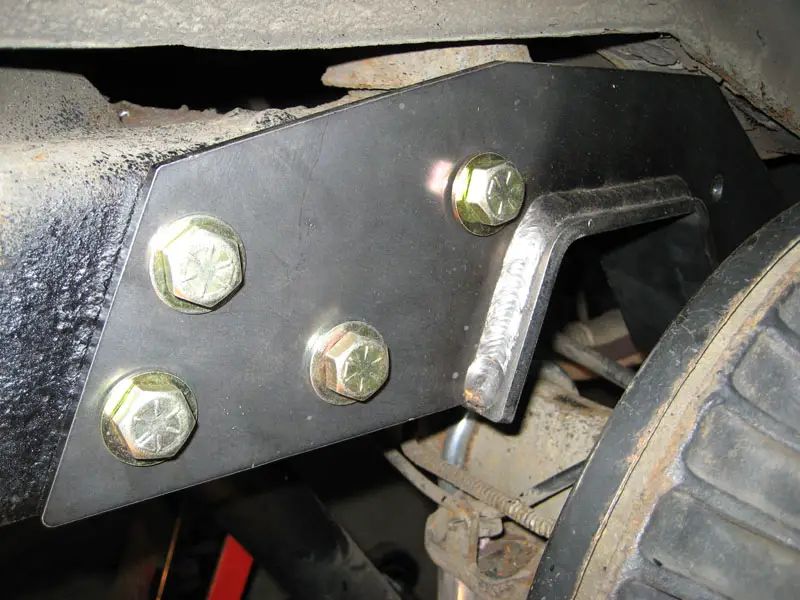 Sticker Removal/Body maintenance
Shortly after completing the suspension I noticed the error of my ways in getting the paint work done at the used car dealership.
Most of the rust was coming back and the clear coat was peeling but if I kept up with the waxing and polishing I could make it look halfway decent while I saved for a respray by Casual Customs.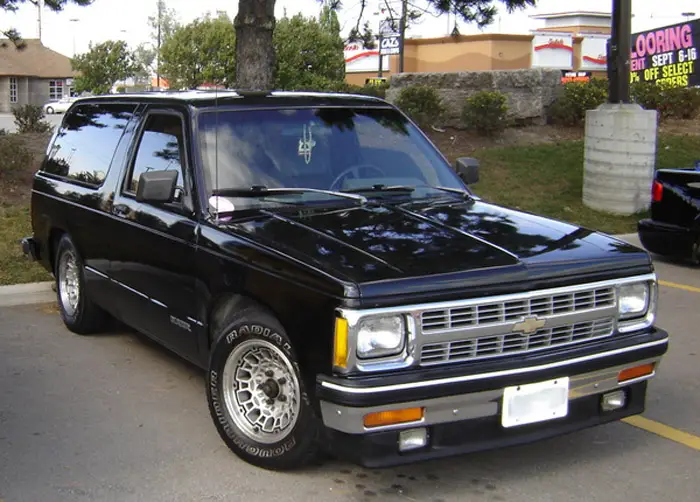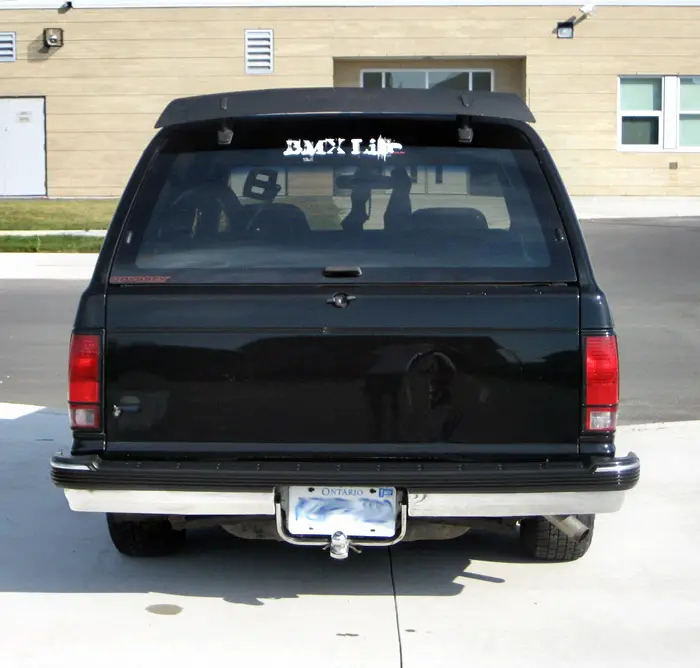 IROCS
The tires that came with the truck were fairly poor and starting to get tumours so I bought a set of painted IROCS with all seasons.
Winter traction was still terrible but they looked pretty good on the truck.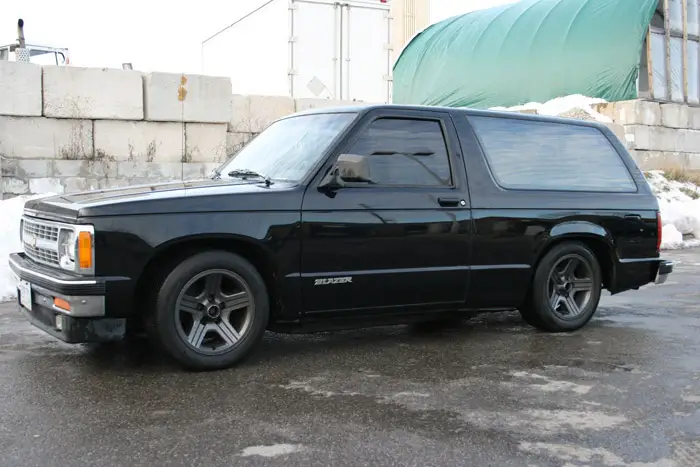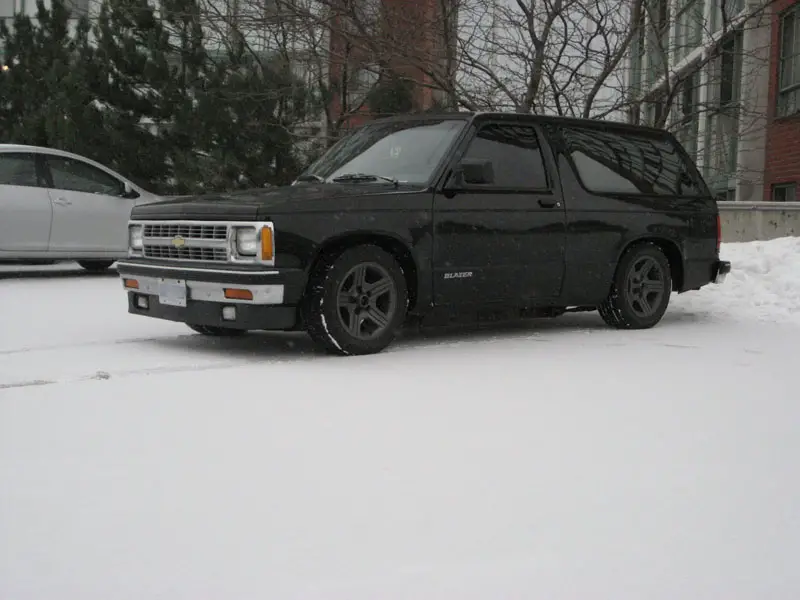 The system

The system is what really made this vehicle for me, I put a lot of time and thought into making this truck sound as balanced as I could and still be practical(ish) for my uses.
This meant my bike still had to fit in the back, and multiple bikes on occasion.
This is probably what I miss about the truck most as it was the only thing done 100% to my liking.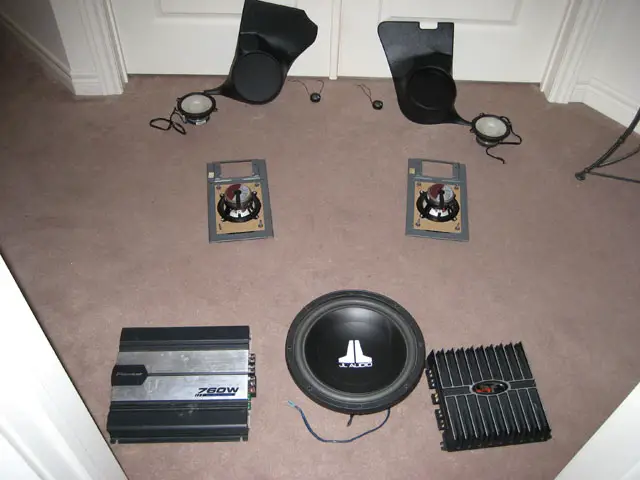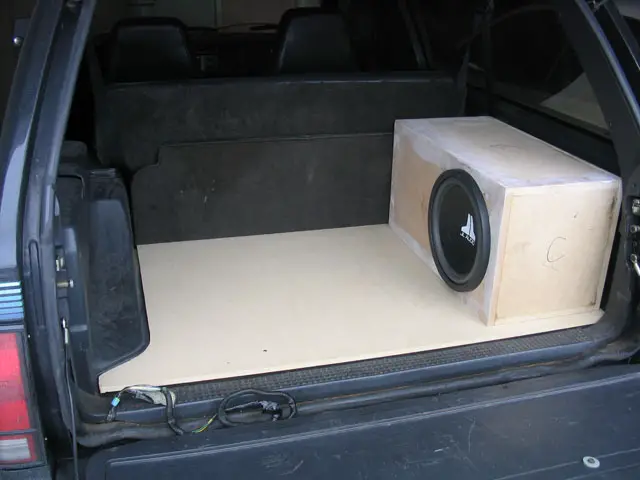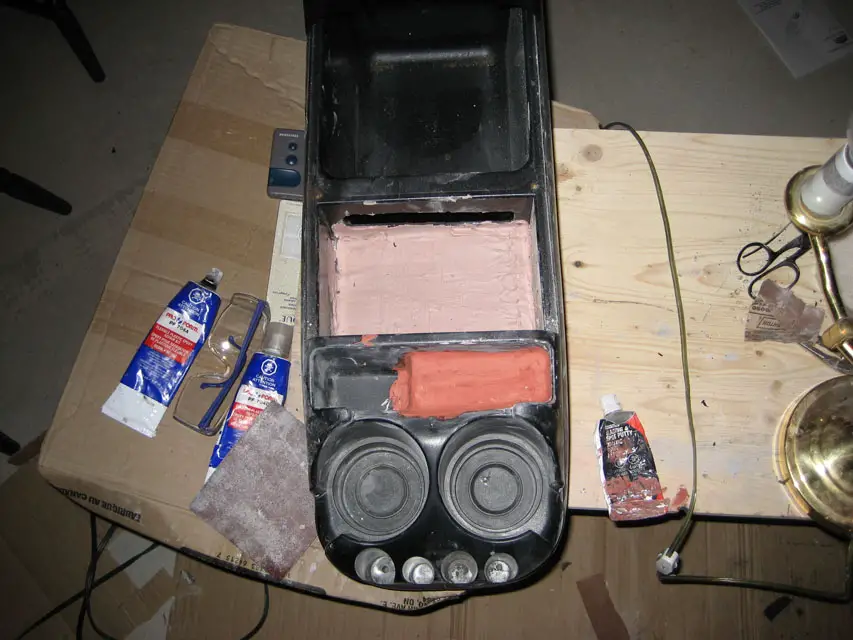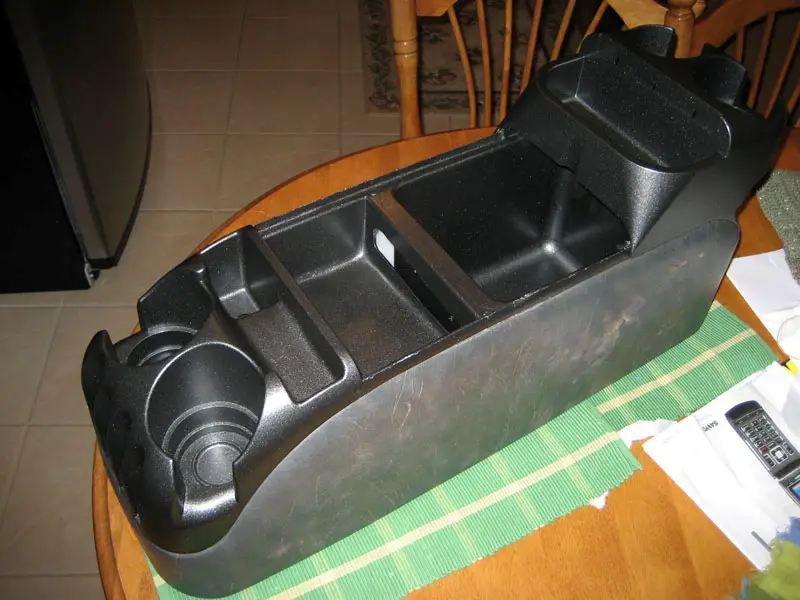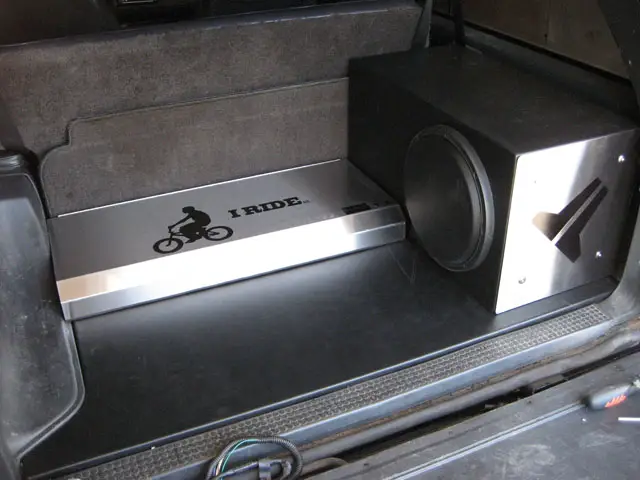 The Beginning of the end
By this point the truck had been giving me a bunch of maintenance issues (brakes didn't work over 100 km for awhile, intake manifold gasket went, alternator/battery gave up the ghost, exhaust had half fallen off, CAA hit it off the roof of a parking garage, the list goes on and on) and at the urging of my family and friends I had actually put the truck up for sale for awhile because it was becoming a time and money pit.
No one really offered much.
The Break In
The was broken into at the Streetsville Go station (which was not an isolated incident when it comes to go stations) and the system was the only thing to go.
While tearing it out they made a mess of the wiring system and drivers door.
The truck was in really rough shape after the incident and insurance deemed it a total loss.
I got $700 from my insurance and about 200 for the Irocs.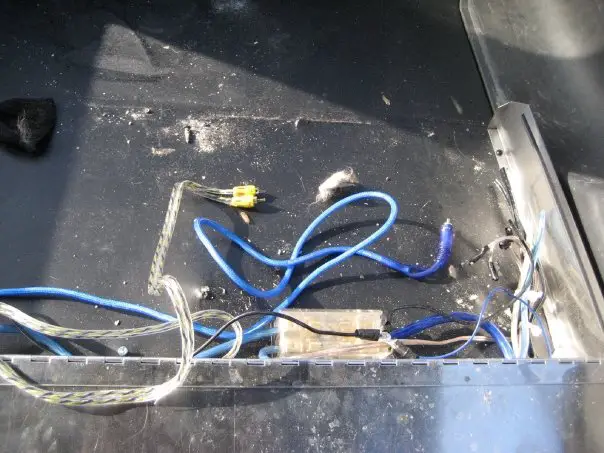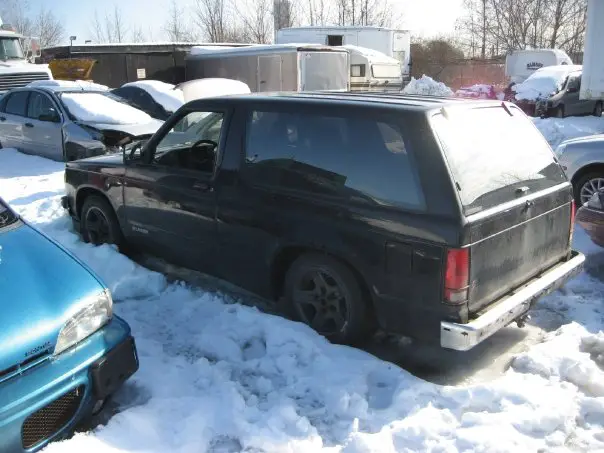 One day I hope to build another dream car but I am not sure it will be a minitruck.