Not to take anything away from the builders doing great things here in North America, but the guys over in Europe consistently build Volkswagens of outstanding quality.
Today's featured Passat, out of London, England, is just another example of what the European crowd is capable of.
Pete (better known as Big Pete in his local scene), the owner of this Passat, spared no expense when creating this jaw dropping VW.
Pete chose the Passat for his build due to it's practicality both in storage capacity and fuel efficiency (diesel) and while his friends may have thought he was crazy Pete had an exceptional end goal in mind.
A week after Pete took delivery of his new ride he yanked the stock springs out and installed a set of 40mm lowering springs, while the springs were being swapped he discarded the stock wheels in favor of a set of 19" Audi A8 wheels.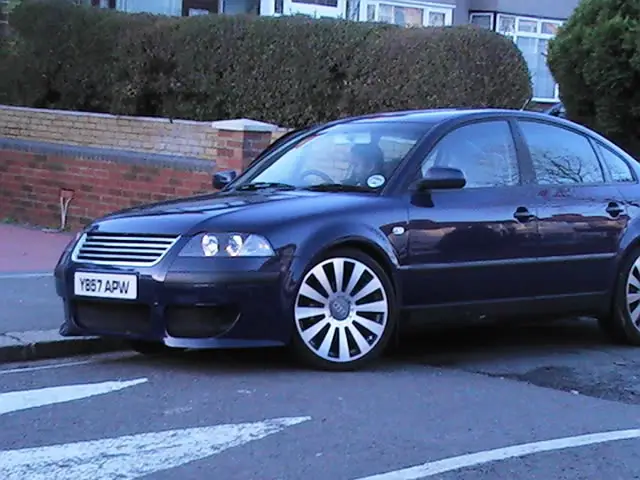 After a little bit of a fender bender aftermarket headlights, hood and bumper were added while th car was being fixed. Not long after the new body pieces were installed the 40mm drop springs were replaced with a set of coil overs. At this time the 19″ A8 rims were also removed in favor of a set of 20" Ascari Cuervo rims.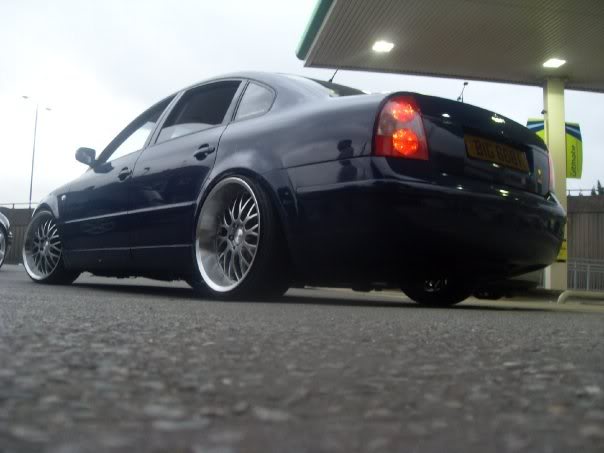 Once this stage of the exterior additions was complete a full in car entertainment system (9 screens in total in addition to components and subwoofers) was installed while the stock cloth seats, which were already out for the install, were replaced with a leather set.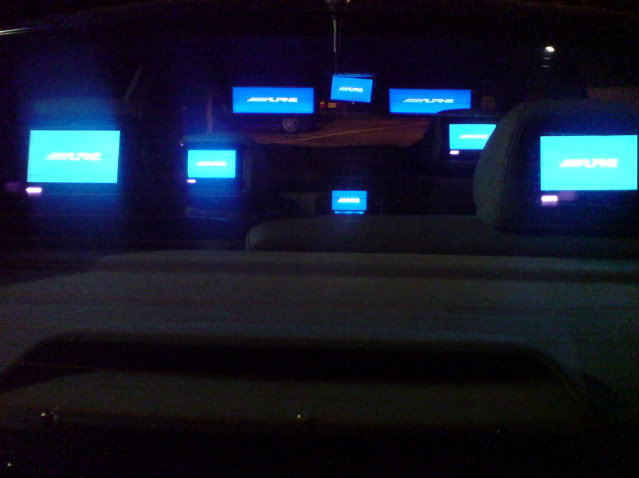 At the end of 2008 the car was sporting yet another set of wheels (color coded Legendary Penta's) and Audi R8 headlights supplied by ULTRA.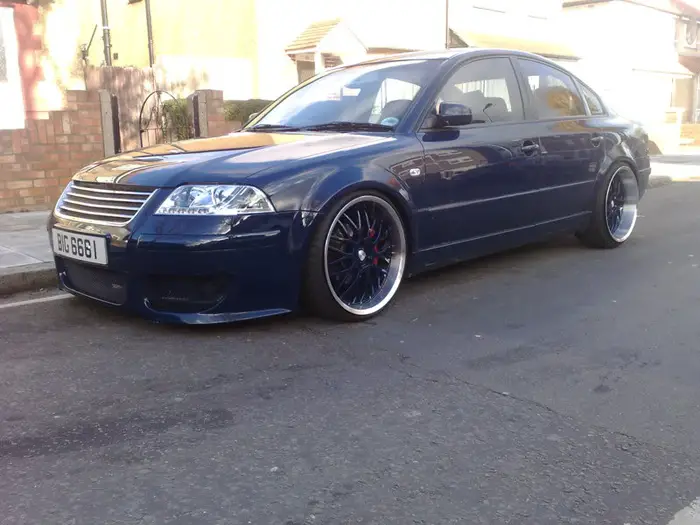 Early in 2009, after a few run ins with the ground Pete realized that what his car sorely needed was a dynamic suspension set up.
After visiting his friend and getting an 'idiots guide' to air ride Pete headed home and laid out all the components of his air ride setup so he could figure out exactly how it was all going to fit into the car.
He and his friend managed to bag the front end themselves before sending the car to UK specialist Rayvern Hydraulics for the rear end and complex wiring.
Shortly after the install Pete added a set of digital gauges to monitor what was going on at all four corners of his vehicle as it's a FBSS set up system.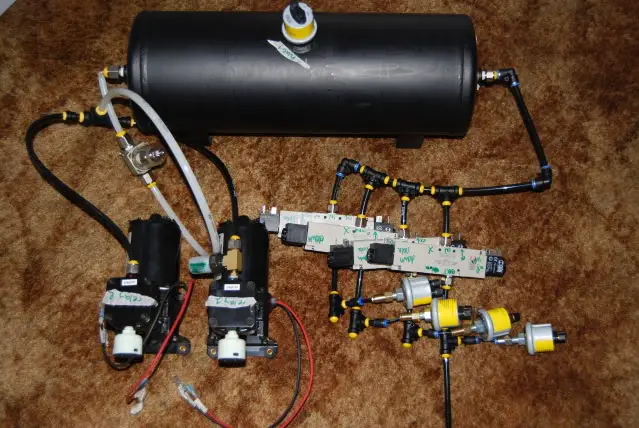 Speaking of the four corners Pete had much, much, wider wheels in mind which required his car to go to the body shop and get it's fenders widened. However no ordinary flared fenders would do, Pete made sure that the shop kept the flares as oem looking as possible since he wanted his car to maintain that clean OEM look once it was complete.
While the fenders were being reshaped the hood, bumper (MKV golf GTI fogs and Scirrocco mesh for the center were added the the bumper at this time), and side skirts also got some attention. Right before the final coat of Mercedes Benz Tanzinite blue was sprayed a few unnecessary factory bits were also shaved off.
Once the car was done at the body shop Pete added the last of his final touches to the interior and exterior (including being able to control the air ride via a remote FOB) and bought a new set of wheels for the car.
The first set being 20" x 9 and 20 x 10 fully polished (both sides of the wheel and between the spokes) Ascari Pentas and the second set being a fantastic looking set of Mercedes Benz AMG 20×8.5 and 20×10 as Phils daily/winter wheels.
Yes 20" wheels for winters.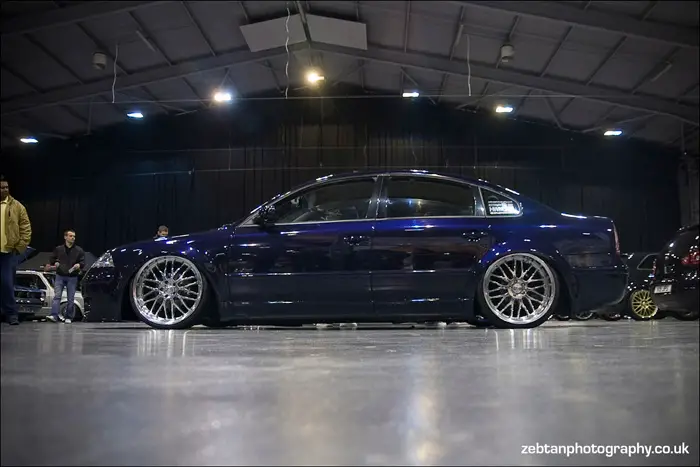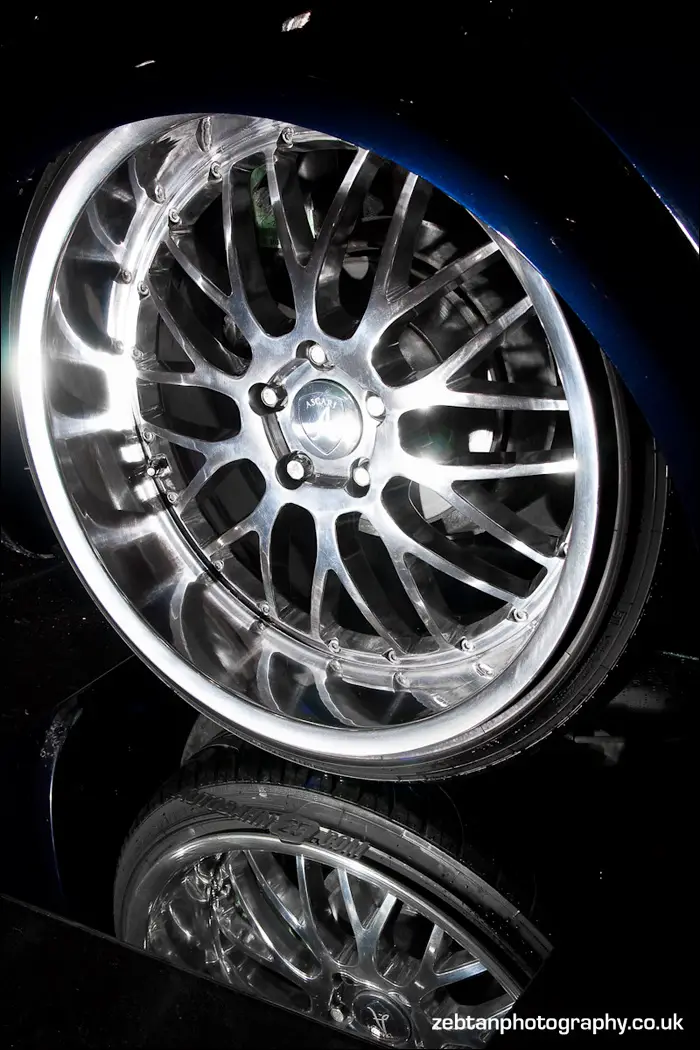 Pete took his Passat and made it into an absolute masterpiece and it's hard to capture everything that was done to this car in one feature.
Be sure to check out Pete's highly detailed build thread on AUTOBAHN25.com as it is a delightful read.
Big thanks to Pete for letting me feature his ride and his friend Zebtan (zebtanphotography.co.uk) for hooking me up with the photos and connection out in England.
I'm sure his car will inspire a lot of Passat owners for years to come.
Here are some more photos of this great looking Passat: