Division R has been making a lot of moves here on Stance Is Everything lately and today brings another member from their crew, Matt, with his dumped Toyota Matrix.
Spotting a well done Matrix in the GTA is on par with spotting a unicorn, as a lot of them end up in the hands of people who either rice them out or wait for them to die as daily drivers.
Thankfully Matt saved his from both fates and has put his 'trix to work skimming the top of speed bumps all over the GTA.
Matt's Tein suspension setup currently puts his cross member at mere 1.437 inches from the floor which means that not very much makes it under his car.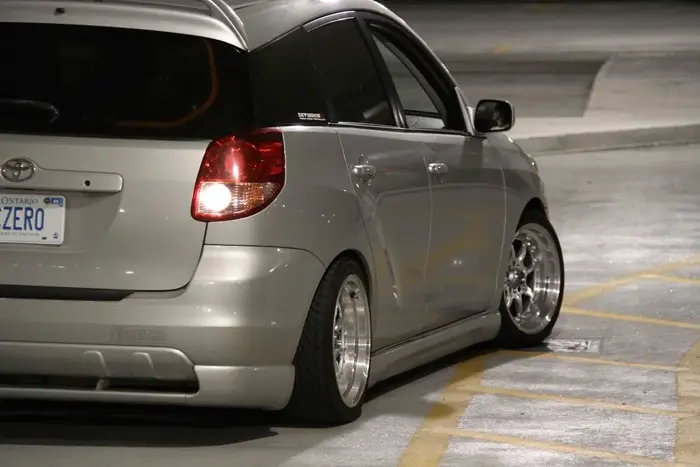 Matt's car isn't only good at collecting fleck's of yellow paint in it's under carriage however as he has also gone 4/4 in show appearances this year collecting 3 lowest car awards and 1 best Toyota award.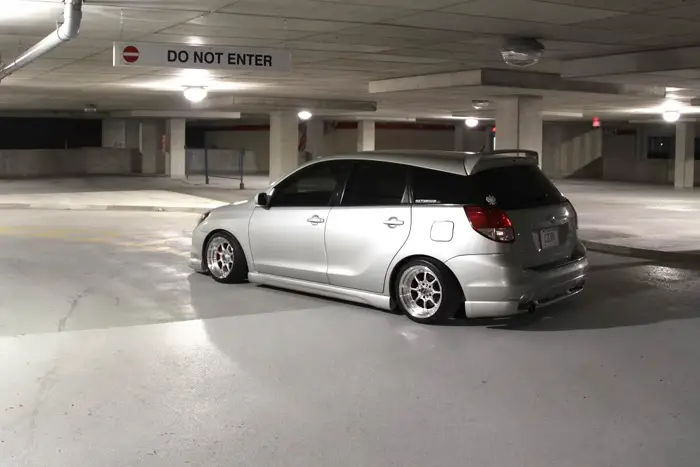 If Matt's ride height isn't enough to get your attention as he drives by his very robust sound system setup comprised of Clarion, Infinity, JVC, and Rockford Fosgate equipment most likely will as it's been verified to hit a very respectable 136.7 DB.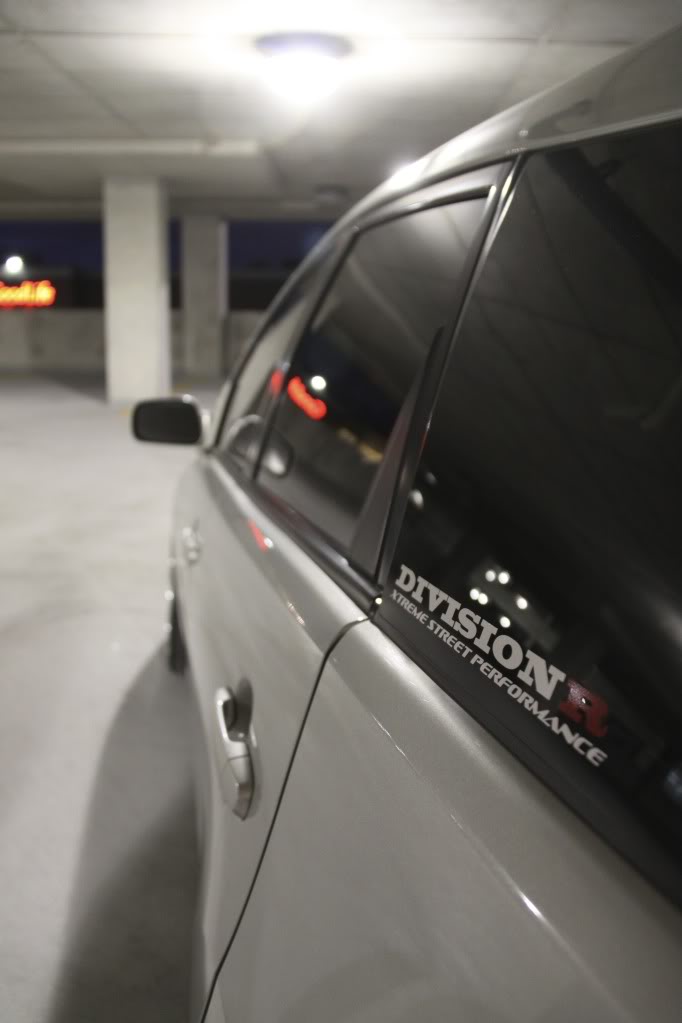 Matt's looking at building a new motor with the crew at Monkey Wrench Racing in New York in the near future and further expanding his I.CE. setup to include a full fiberglass trunk and game console.
Here are a few pics more of Matt's ride and for more info be sure to check out his in-depth feature over on The Scraped Crusaders and the poll in which he is involved in where he is trying to attain the undisputed crown of the worlds lowest Matrix.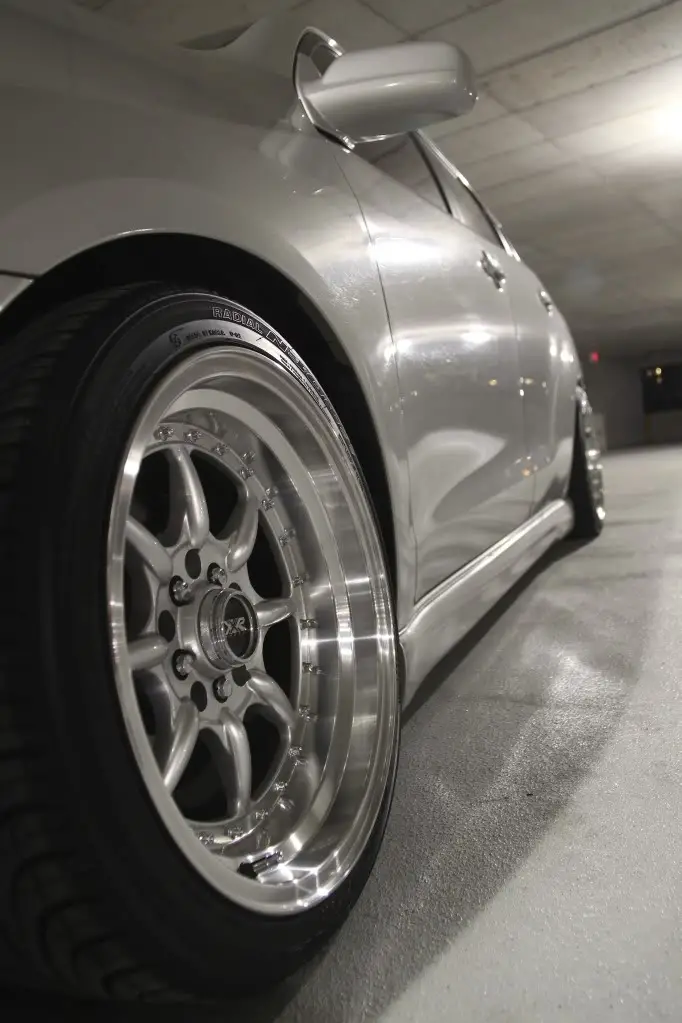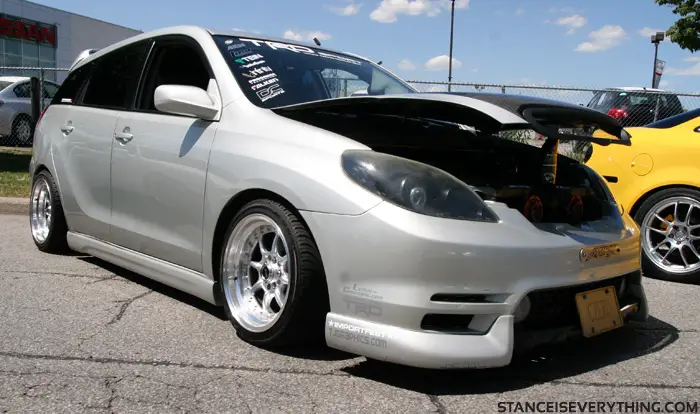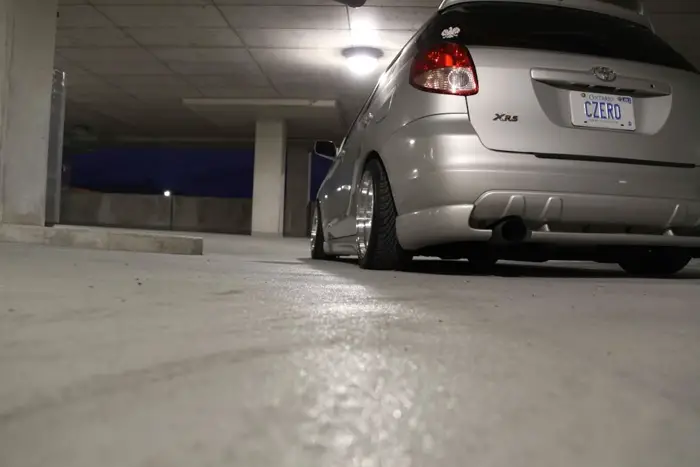 Additionally Matt sent through this video of him at Drop-tec getting his ride height verified, check it out.
Thanks for sending your info in Matt and good luck with the title.