I've been totally sleeping on posting this event, I swear I need a secretary, anyway Strech & Poke the crew behind Stretch & Poke 1 is putting on another event this Saturday at Humber Bay Park East starting at 10 am.
If the last event was any indication of the caliber of cars that are going to be at this one it is defiantly worth checking out if you are in the area.
Furthermore David at S&P has also hooked up with JDM EGO and Fatlace for this and will have some exclusive stickers.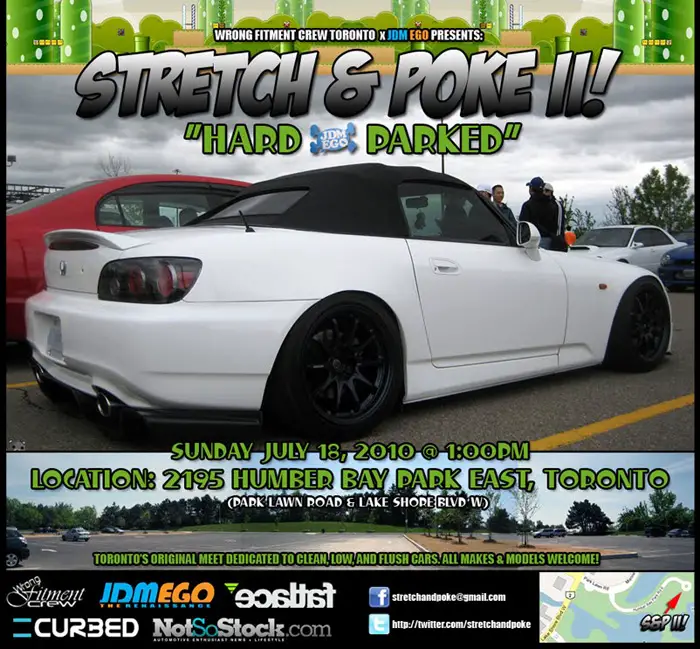 Unfortunately I won't be able to attend this event as I've got my first media pass ever for Scrape By The Lake.
However I know MR. VIP Aidan Borges is going to be attending/helping and out Chris Hoare over at NotSoStock.com is sure to get his photo on.
I should see about helping out with the next event…