According to their website the Tokyo Auto Salon is "the world's largest auto exhibition with more than 600 vehicles on display". To me that reads as ' SEMA, in Japan, and larger'.
While I didn't get to go Peter from Nextmod worked it into his well deserved vacation from the shop and uploaded a ton of photos from the event to Nextmod's facebook fan page. He gave me permission to re post some here for those of you who are not yet fans of theirs on facebook and I jumped at the opportunity.
These are 50 or so pictures from his multiple galleries that really caught my eye. While I have never been to Japan but things like this make me rethink my personal rule of not sitting on a plane for longer than eight hours.
Over the top
Like SEMA TAS had a number of cars where the manufactures decided to go crazy and push the limits of what could be done. They are a little over the top but boundaries need to be pushed for things to progress.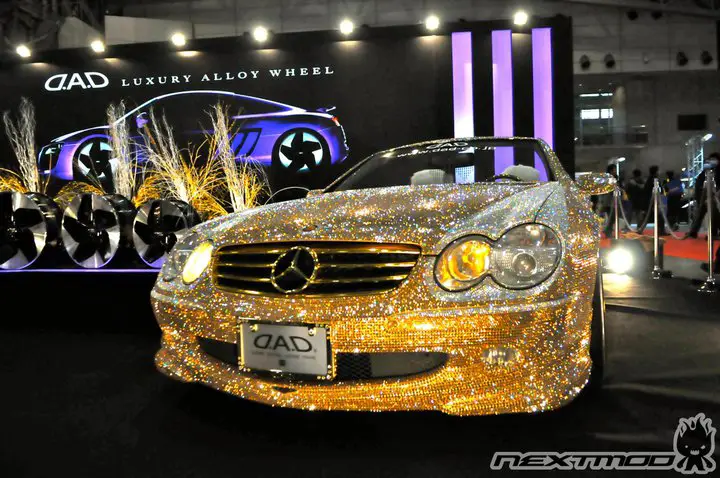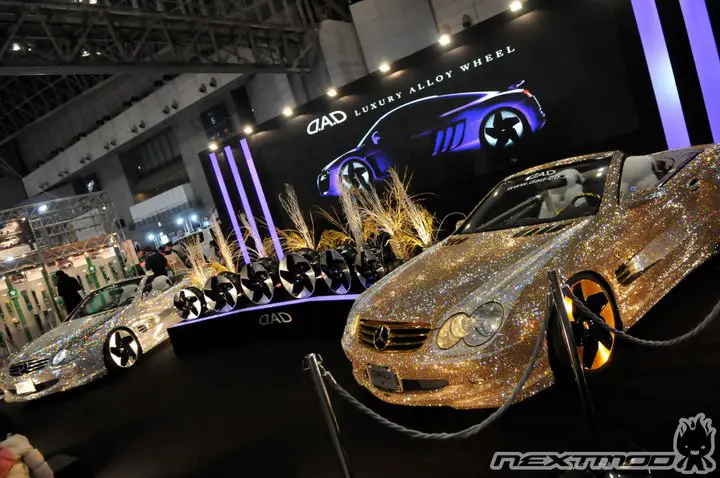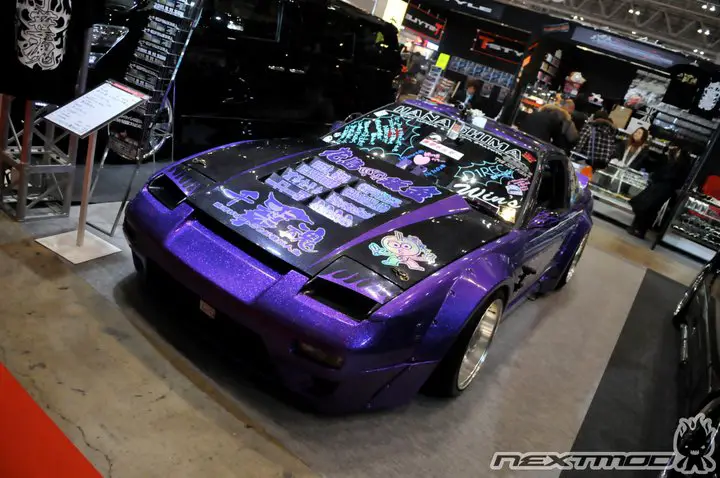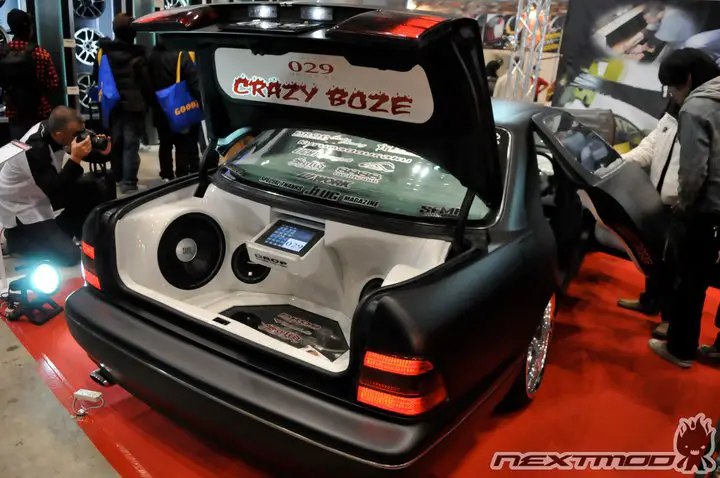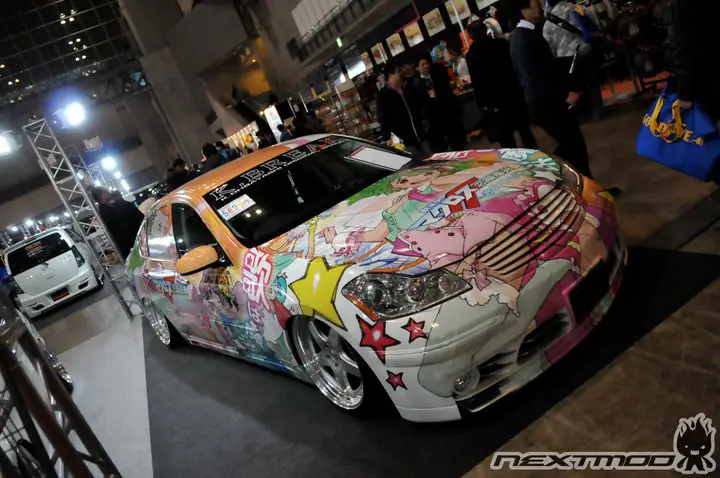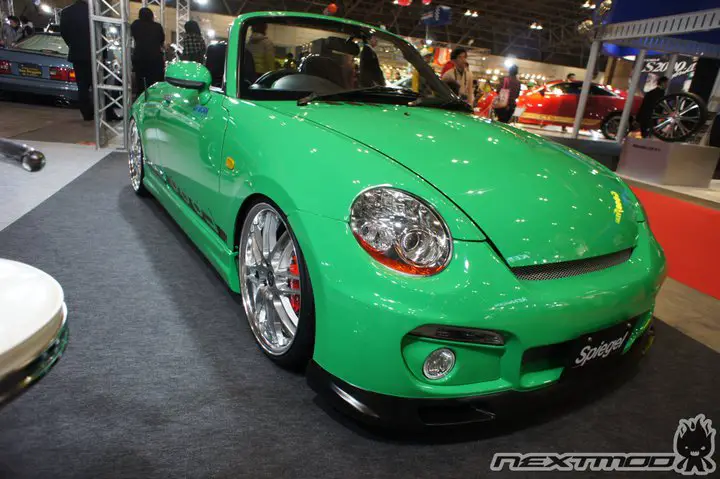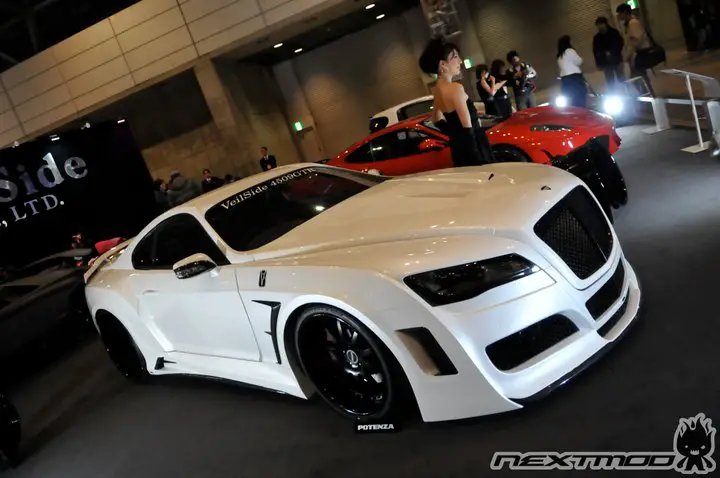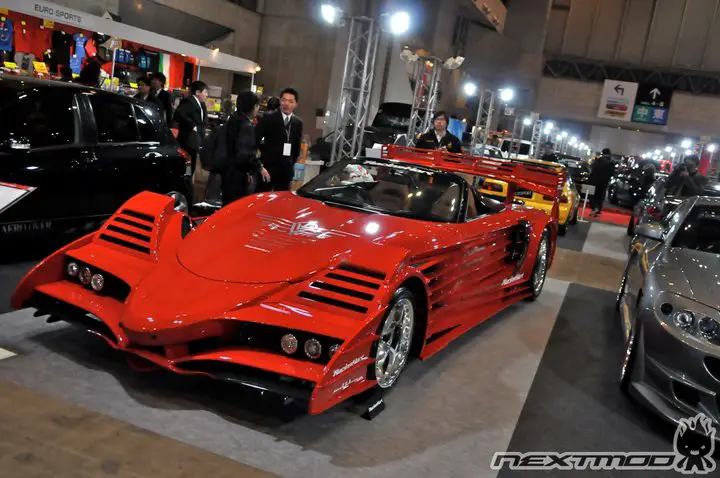 Wheel and brake accessories
Couple pics of wheels and brakes accessories that caught my attention.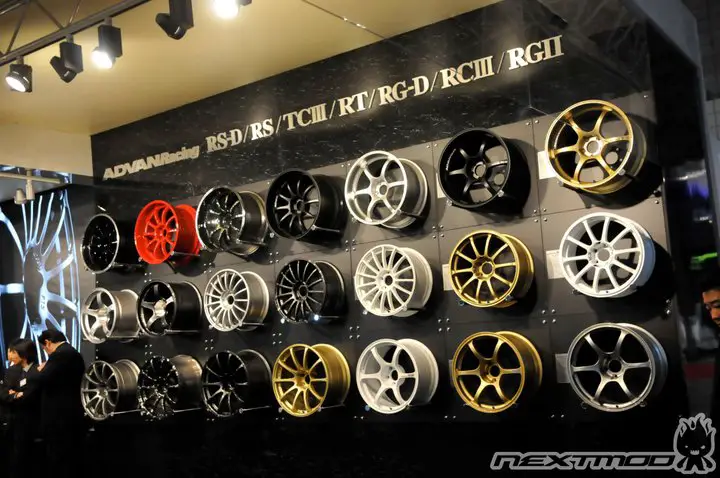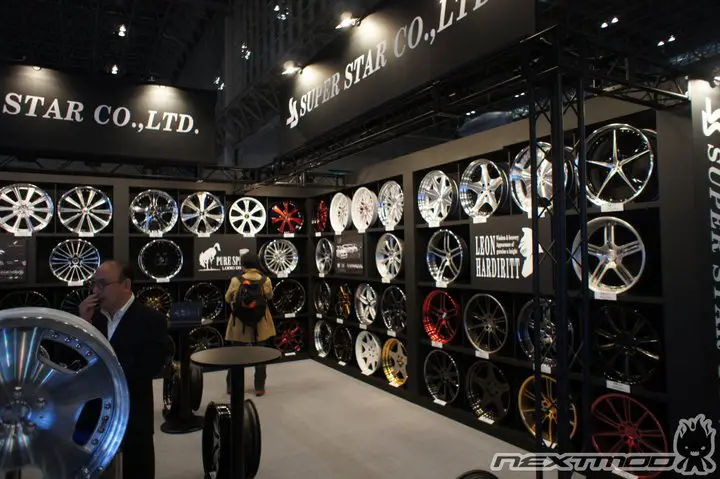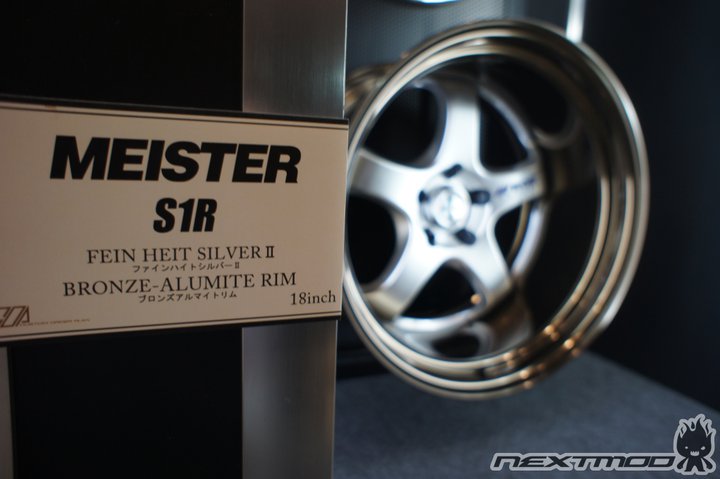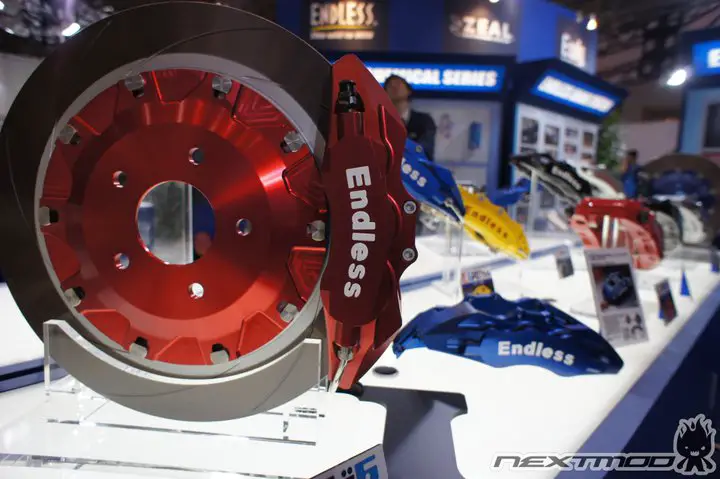 Honda
The few Honda's I have seen from TAS that seem to be built with function in mind over form which is always cool to see. Also as expected companies were working with the CR-Z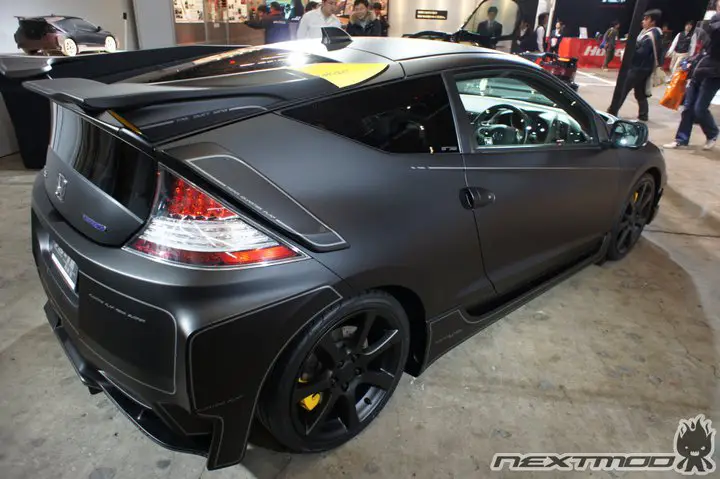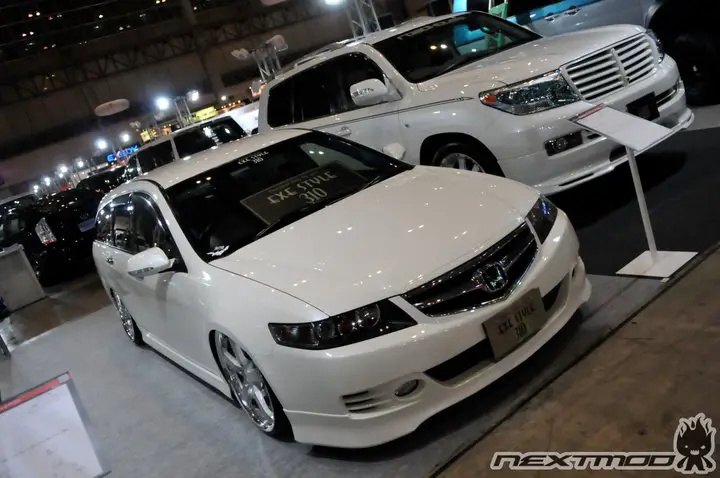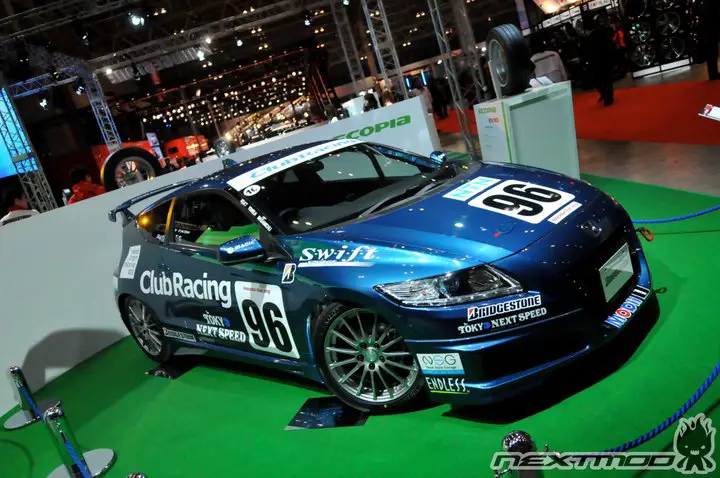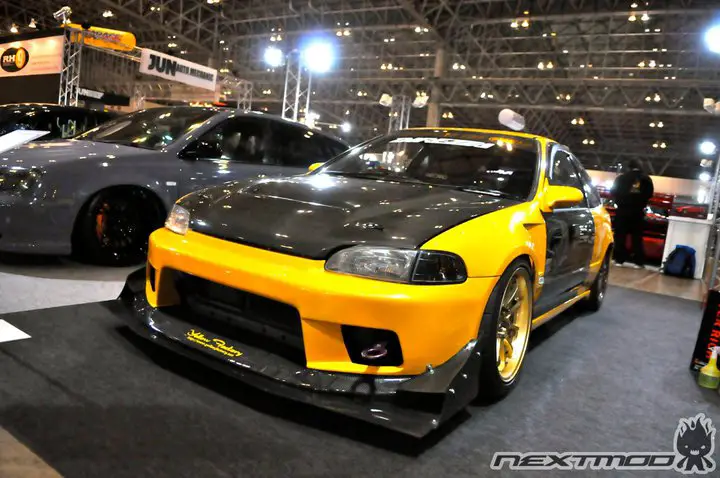 Subaru and Mazda
A Handful of Subaru's were in Nextmods coverage as well as one of the cleanest Protege 5's I have ever seen.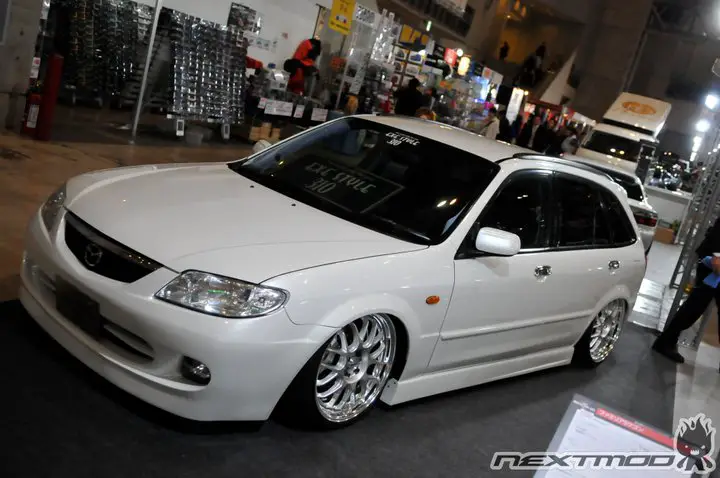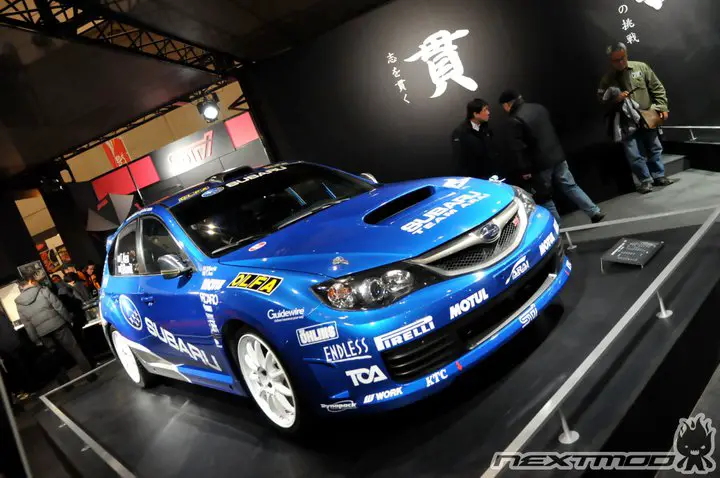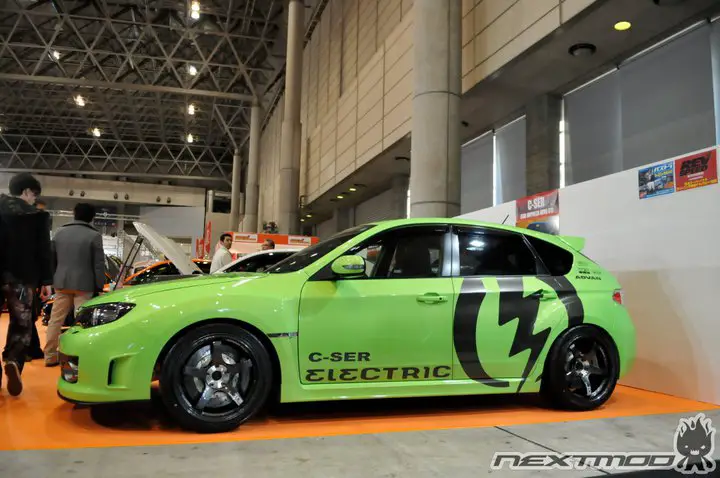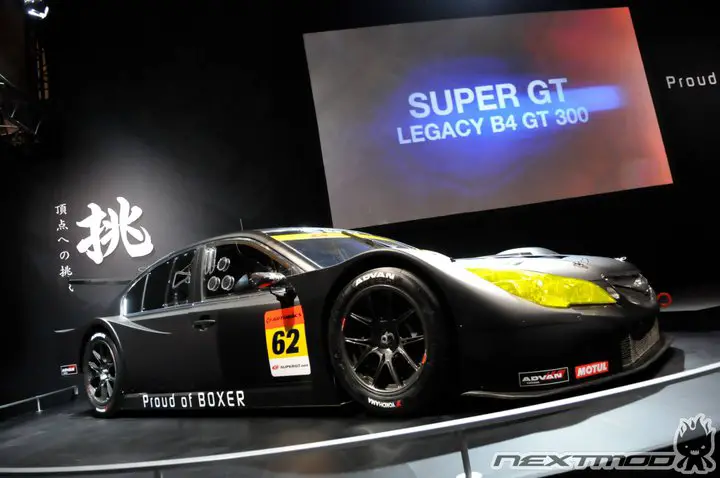 Euro
Is the Euro scene big in Japan, can anyone in Japan chime in on this? I can only imagine that if it is large it's crazy.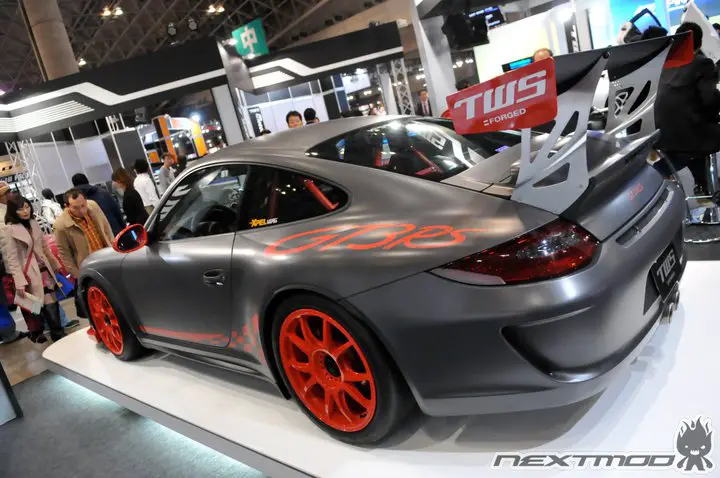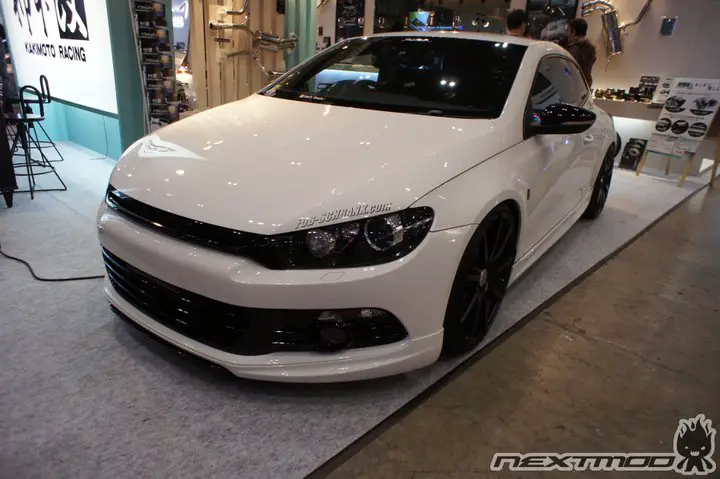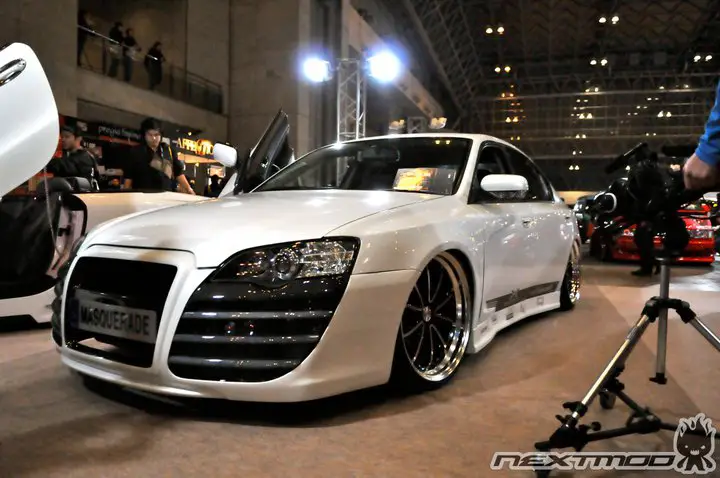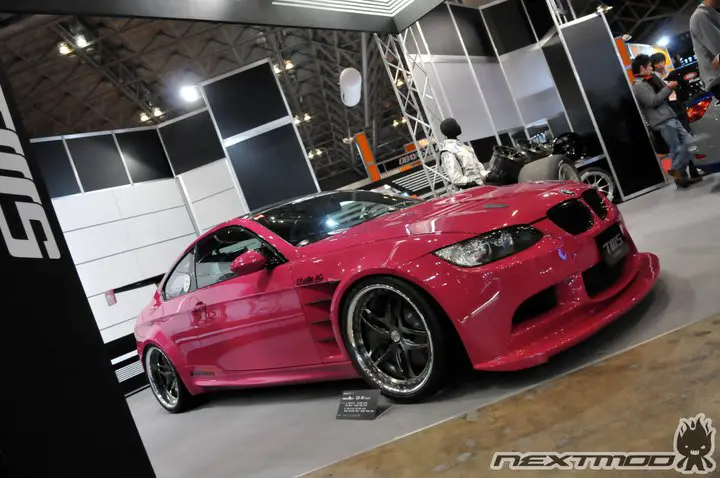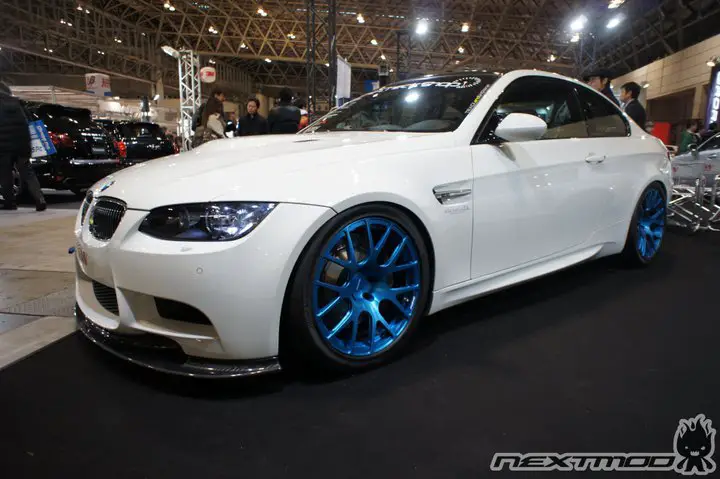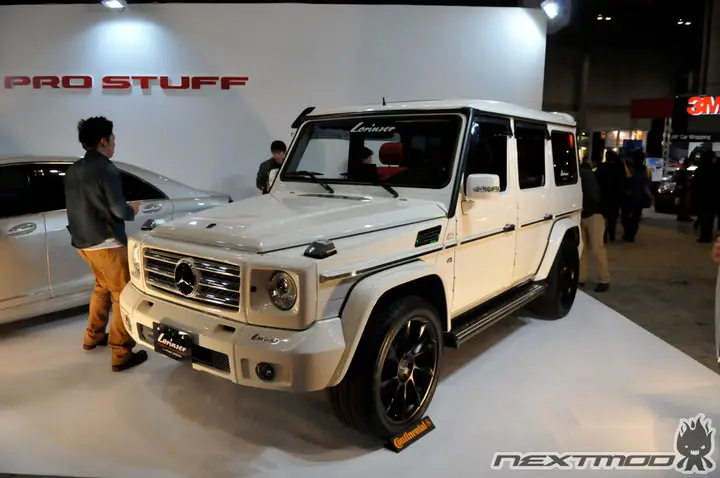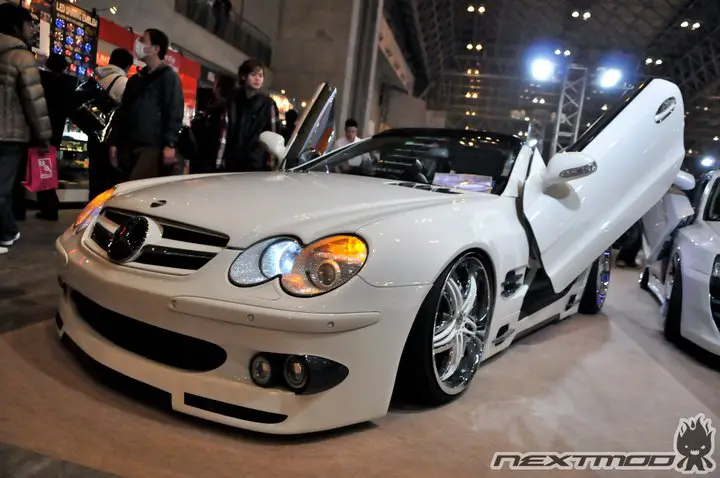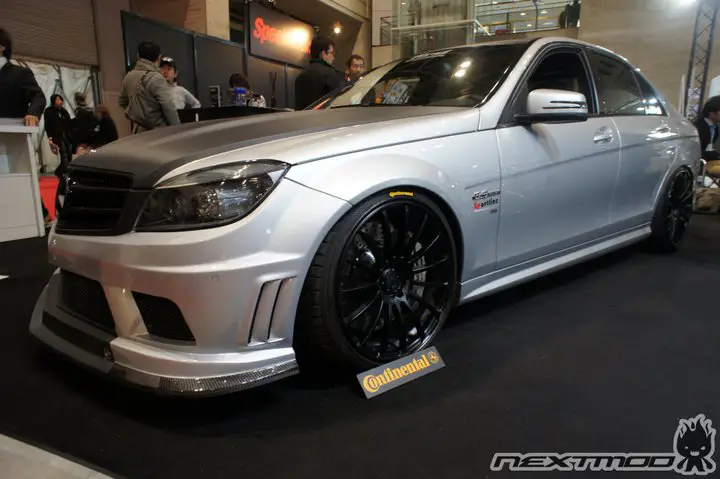 Toyota
From Yaris to Supra and everything in between the Toyota's at TAS were very well  done.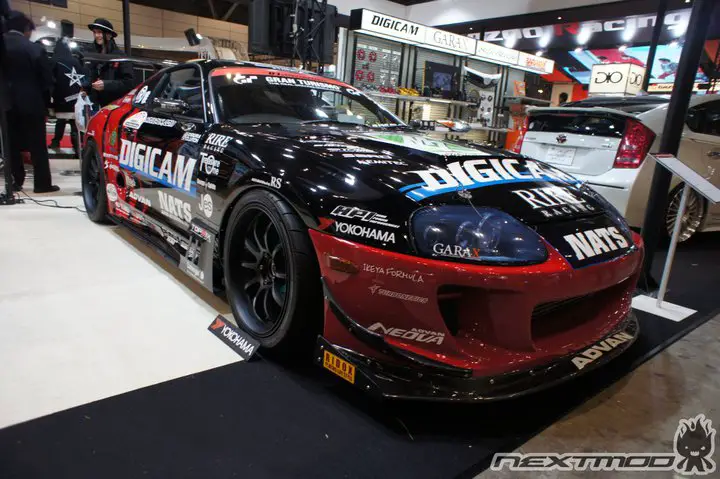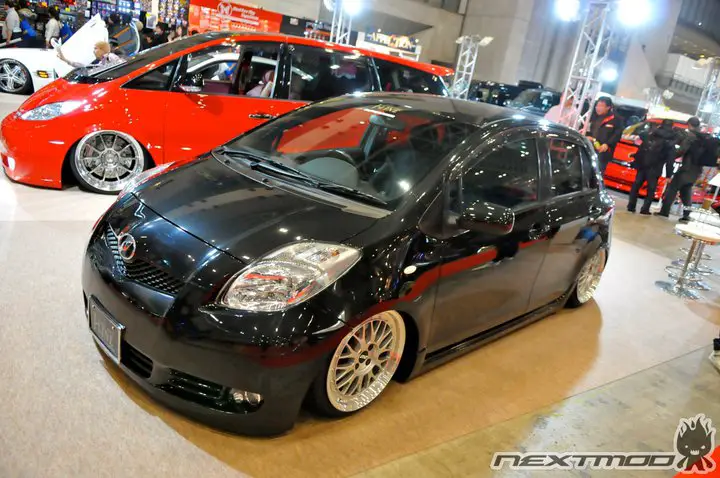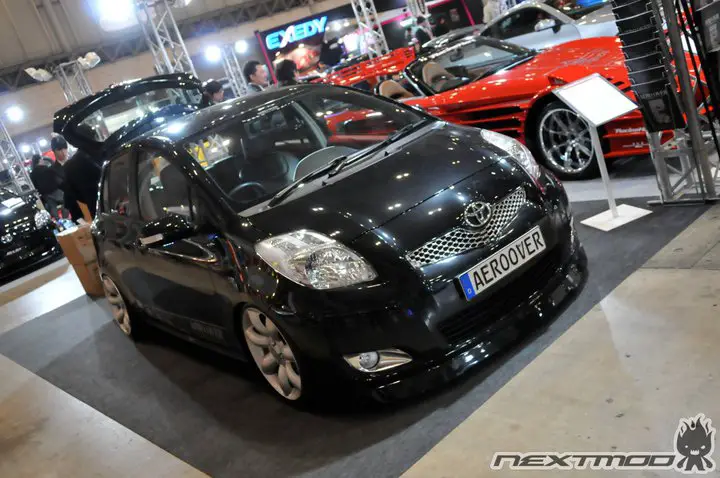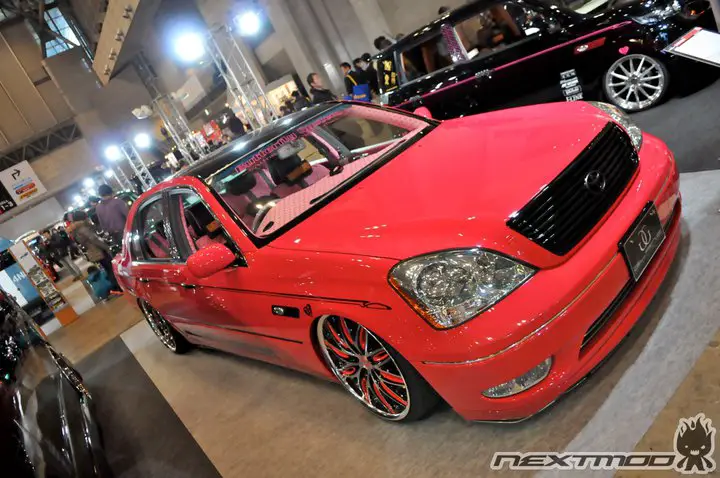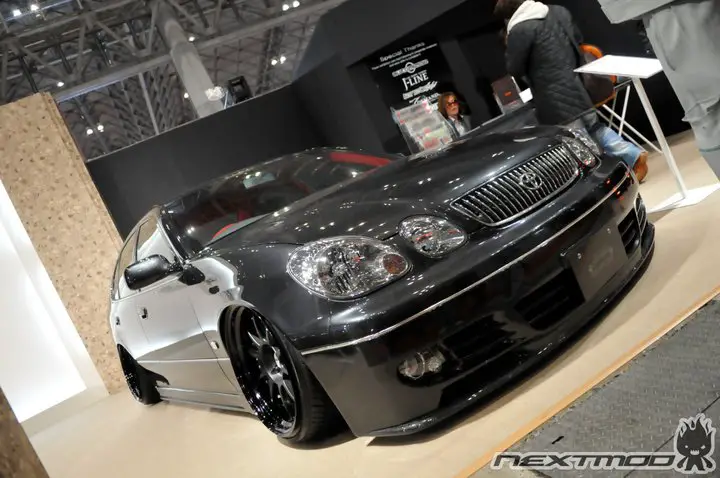 Kei Trucks, Minis, and compacts
Lots of small vehicles were at TAS, some we do have in North American and others we don't.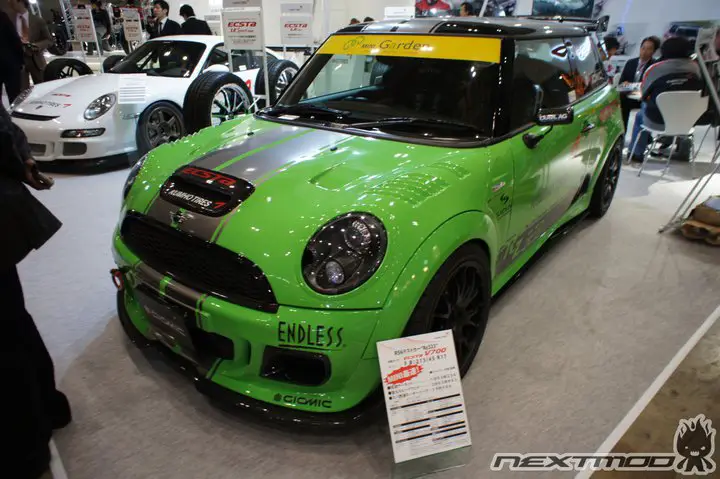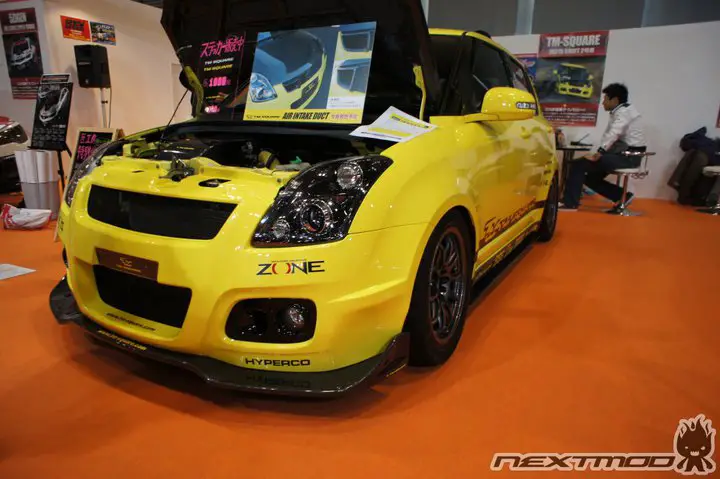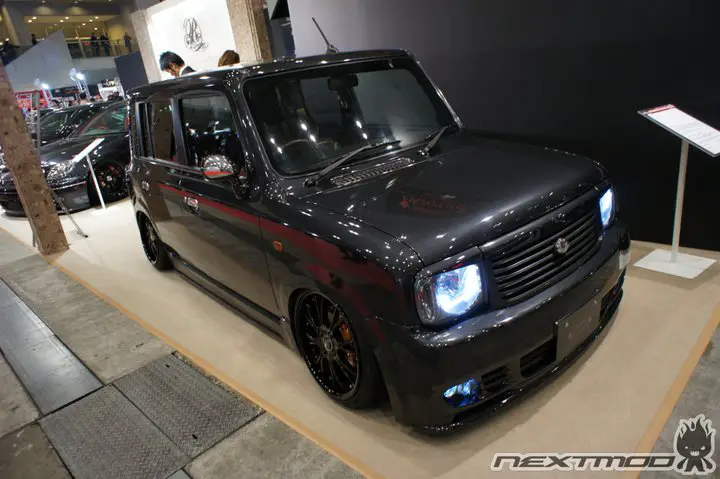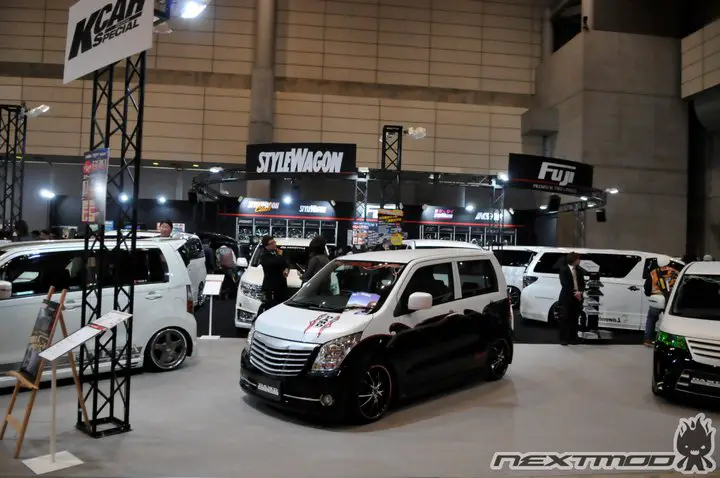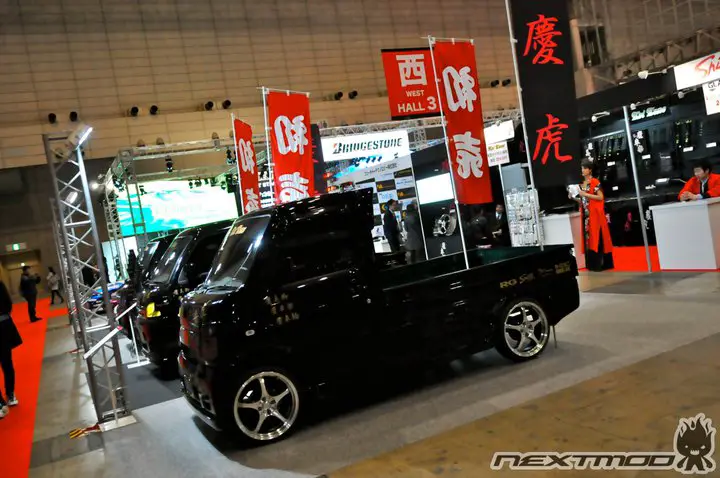 Vans
The Van seen in Japan is crazy. Sometimes I wish we had a van scene like this in North America but then I think about all the pictures of 70s vans I have seen and reconsider…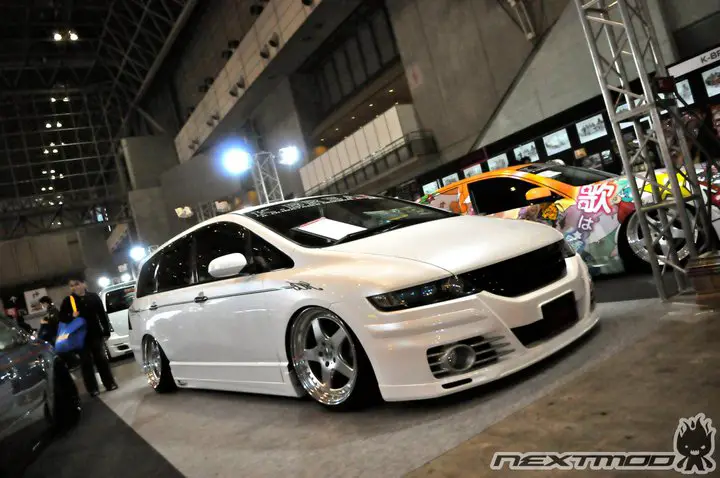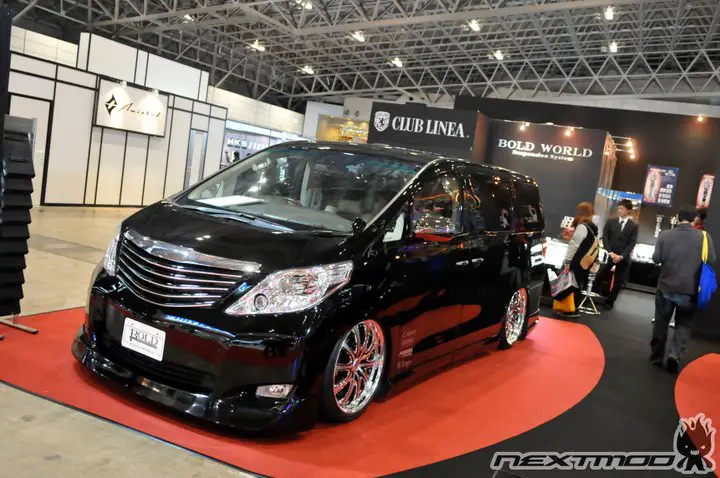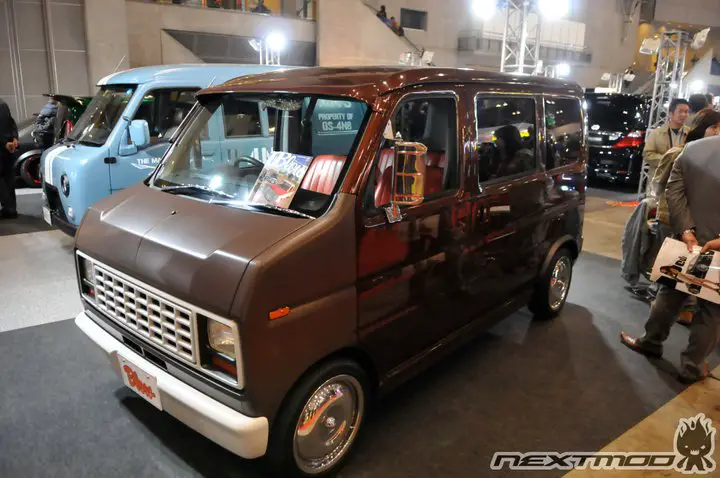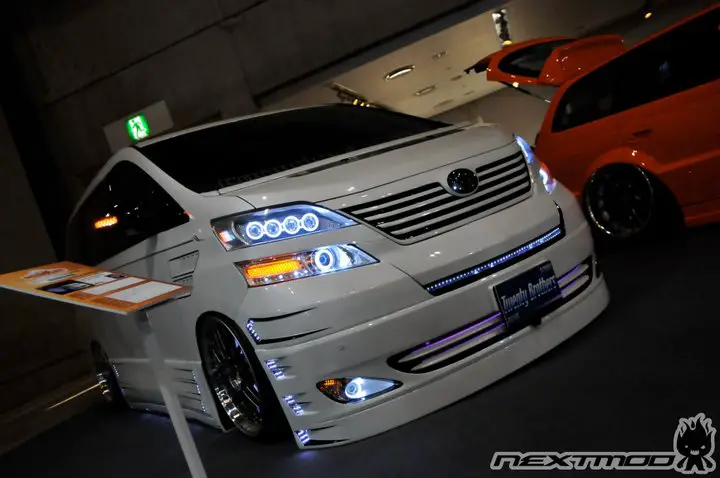 Junction Produce
Junction Produce is serious. From what I have seen it looks like some of the VIP readers of this site would have dropped into a coma after setting foot into this booth.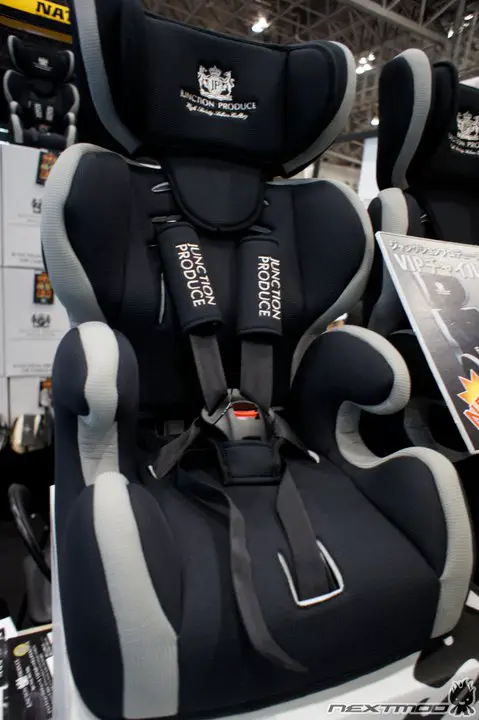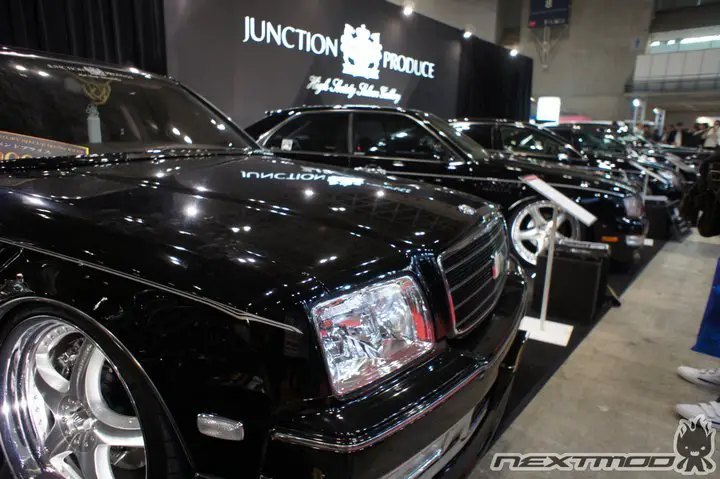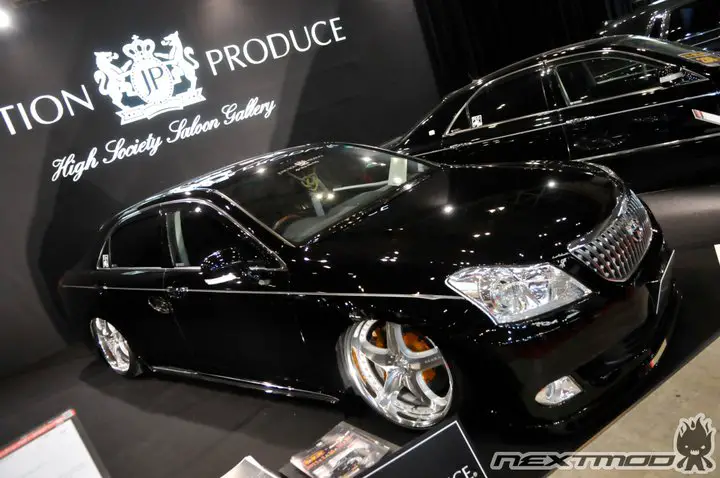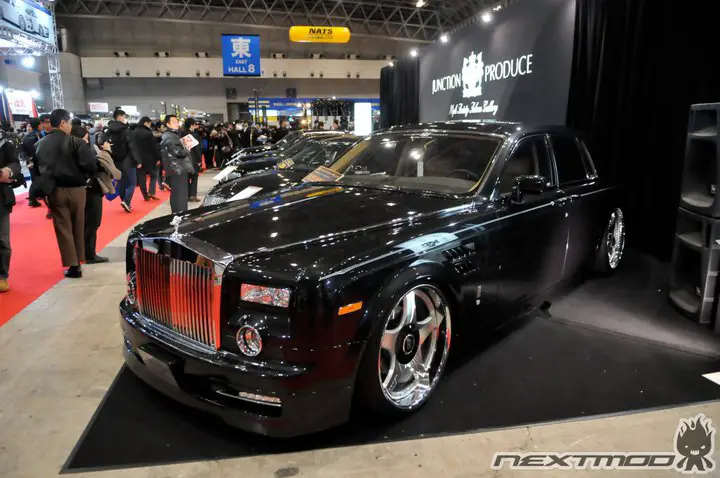 That's all of the photos I am going to post here from Nextmods Toyko Auto Salon coverage but if you want to see the rest of the photos taken by Peter and Rachel go check out the Nextmod facebook fan page.
Big thanks to them for letting me share these photos with you.
Oh almost forgot… there were women at the show!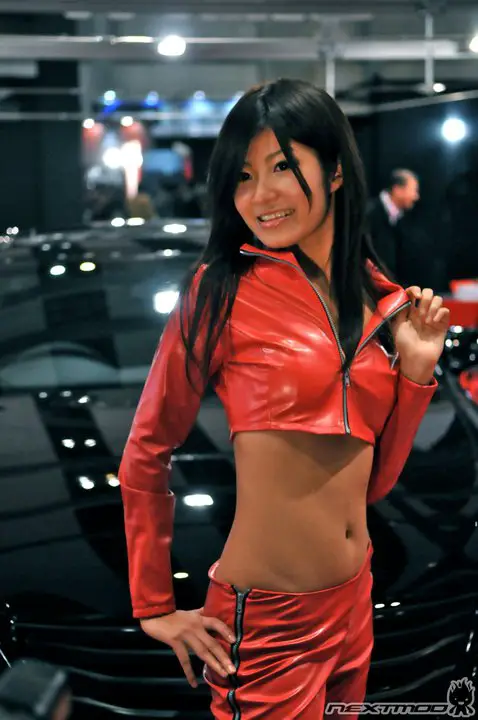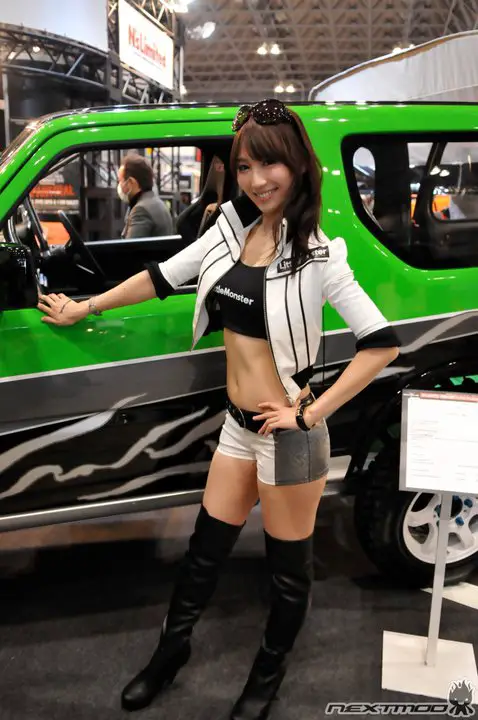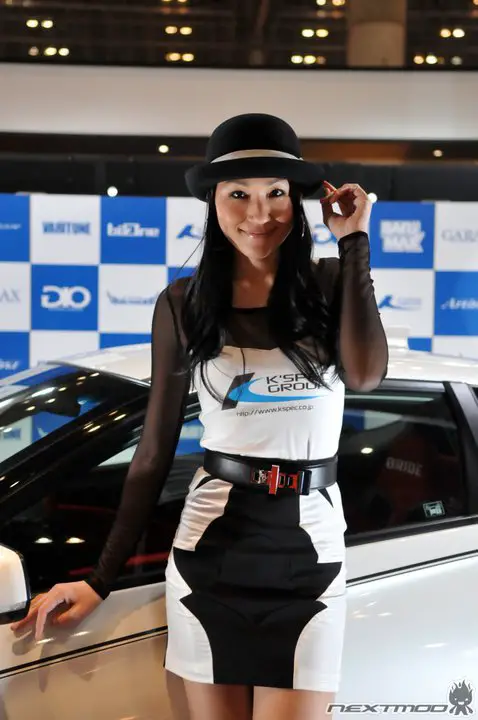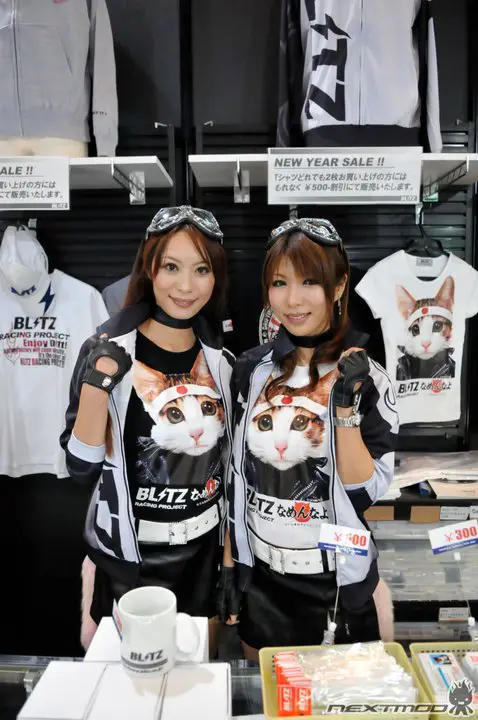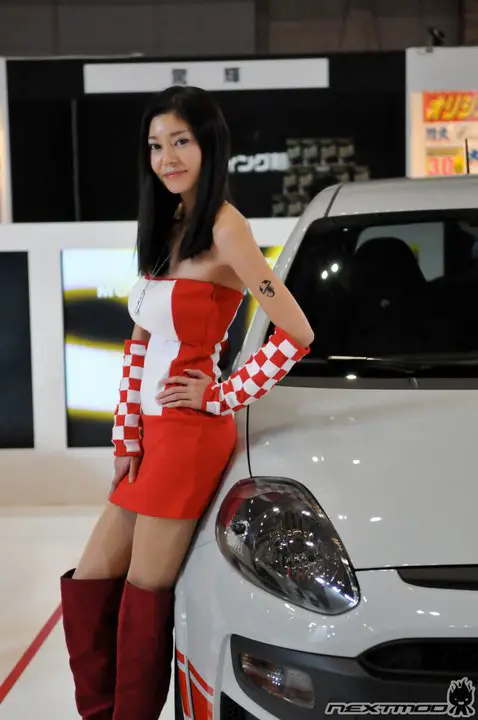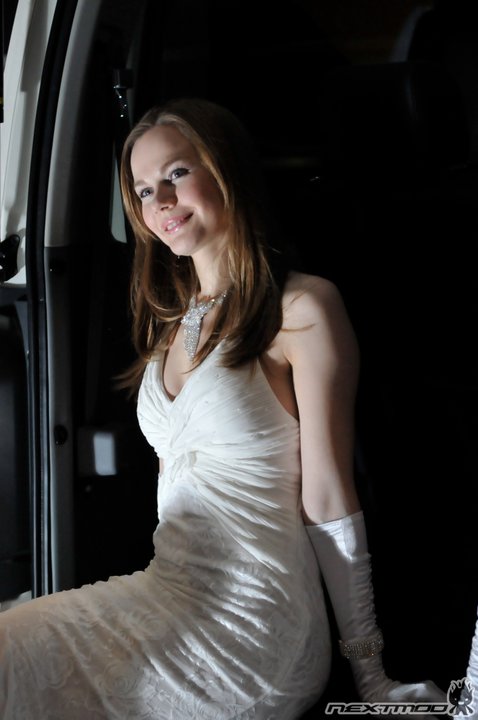 Photo credit: Nextmod