I originally wasn't sure I'd be able to give the trucks of Mega Speed a post of their own but once I got through all of the photos it only made sense to dedicate the second part of the coverage to trucks.
I'm not sure how the truck class compared to last year because they were not very centralized this year and by the time I left I was still finding new ones.
Which wouldn't have been a bad thing had my camera battery not died.
Lifted
Does anyone else find it a little weird that a lowered car or truck would get hassled by the police over a lifted one even though it's impossible to be inconspicuous in a lifted truck?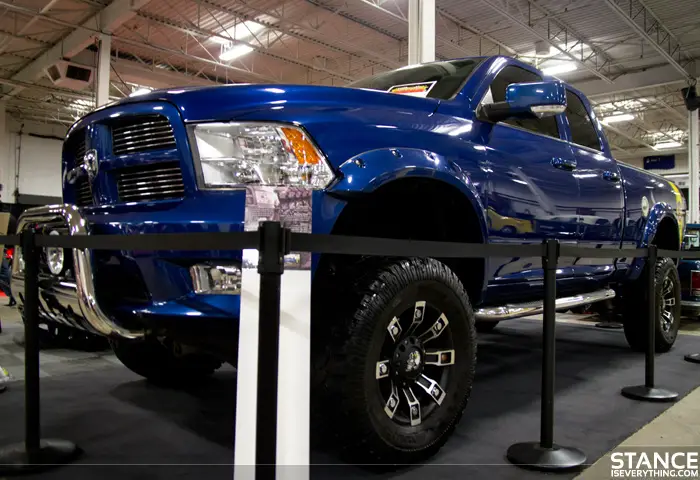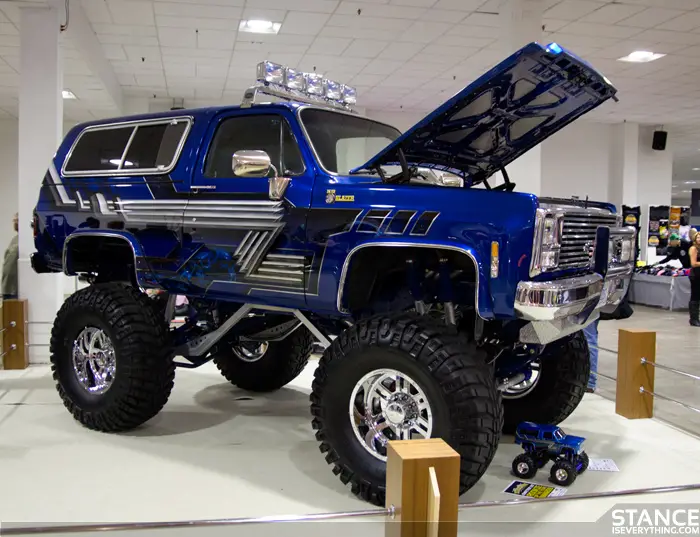 Minis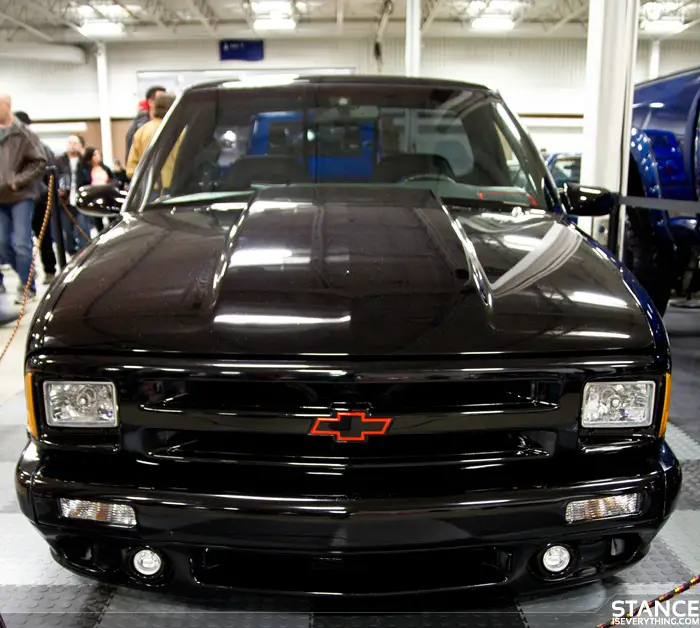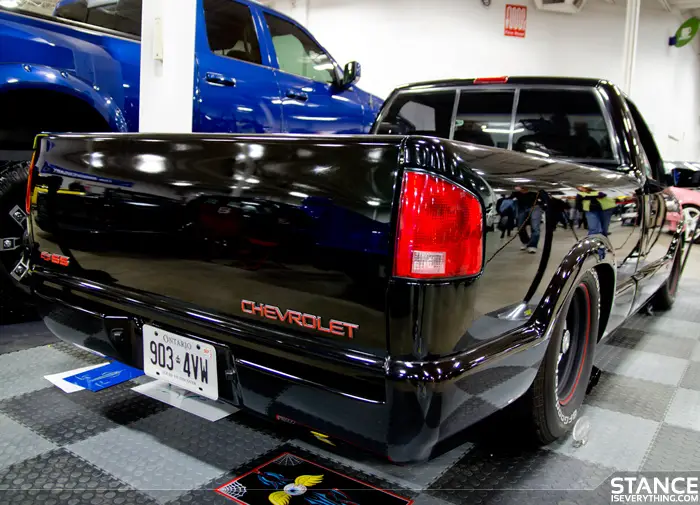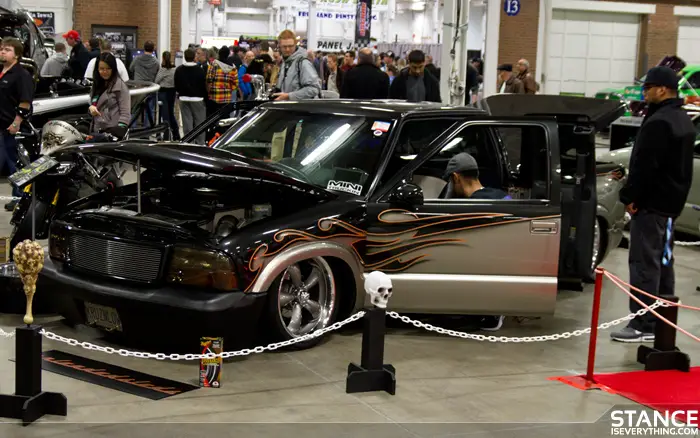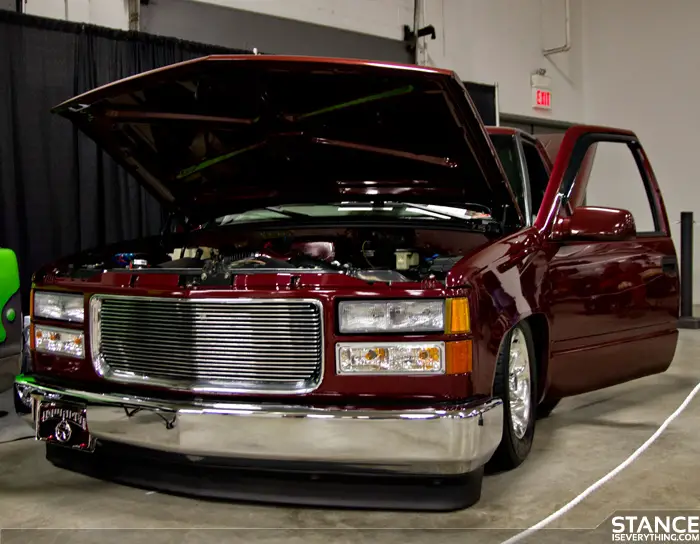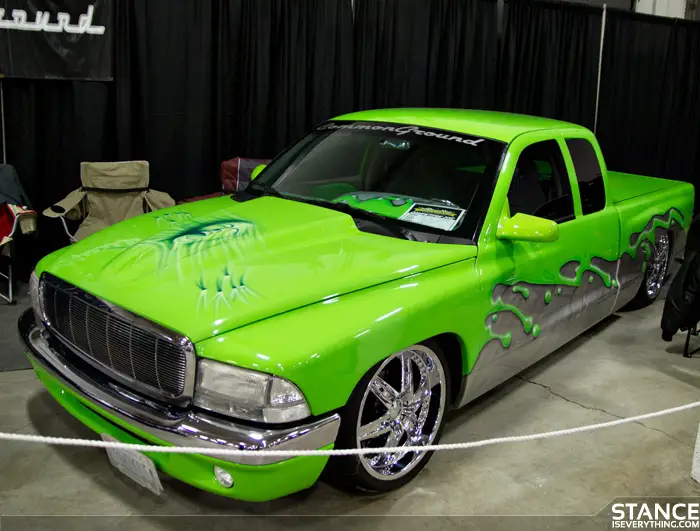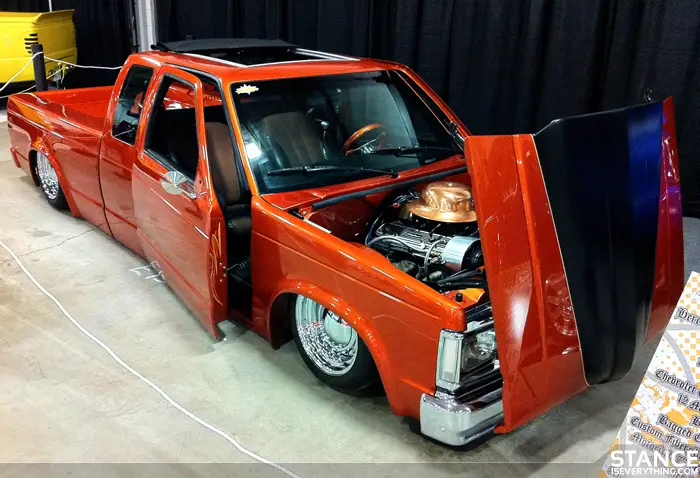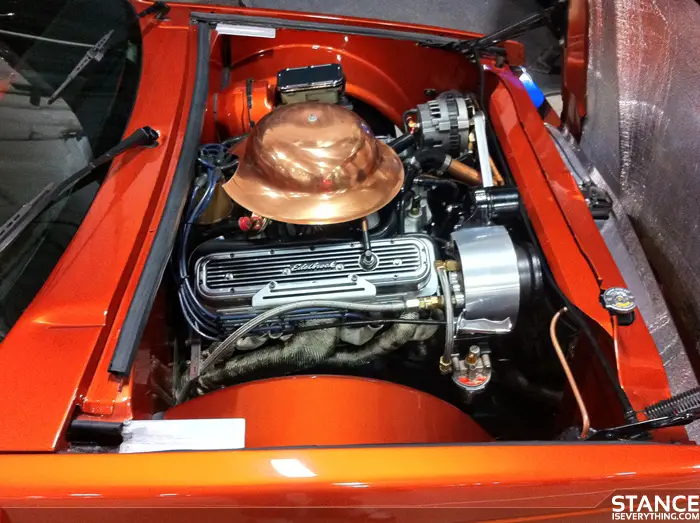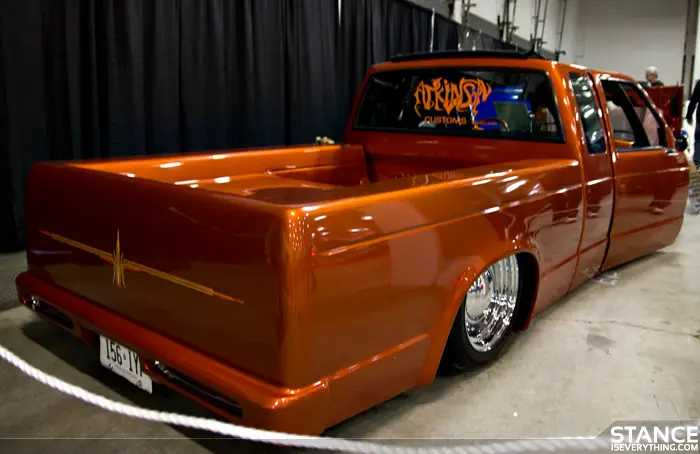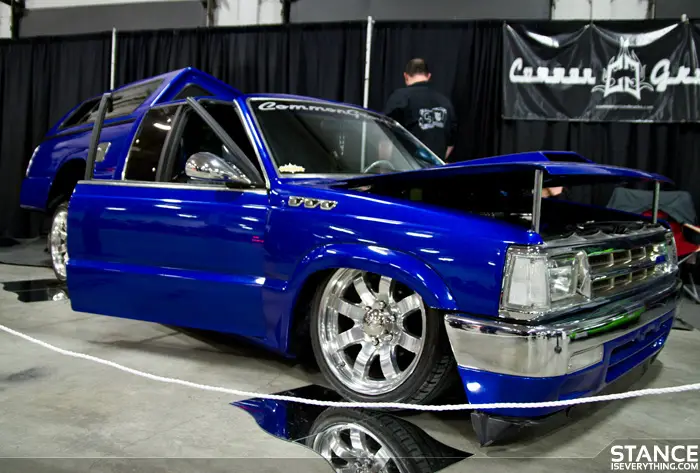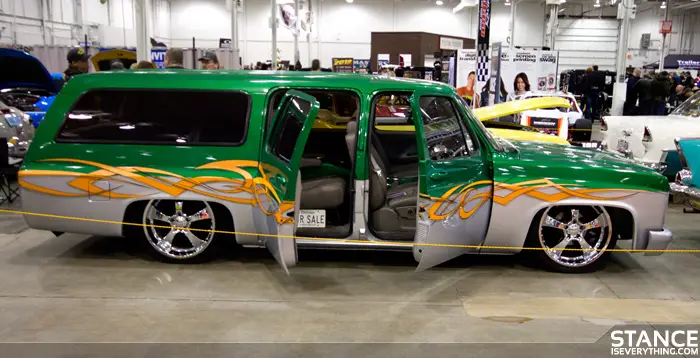 Classics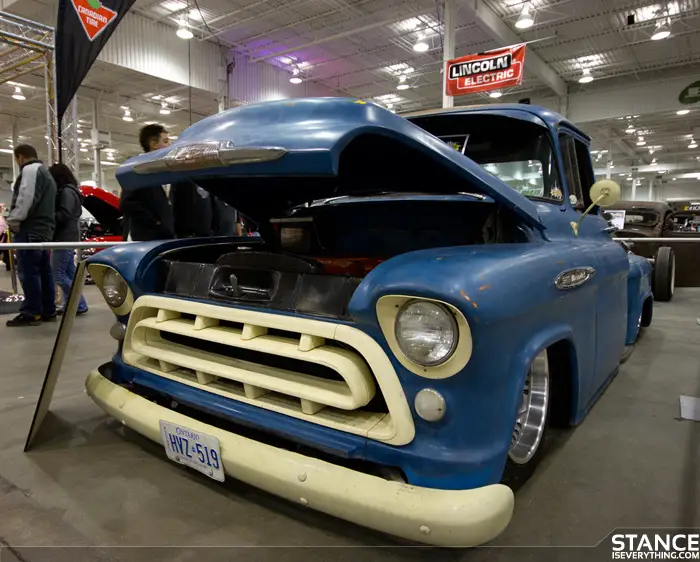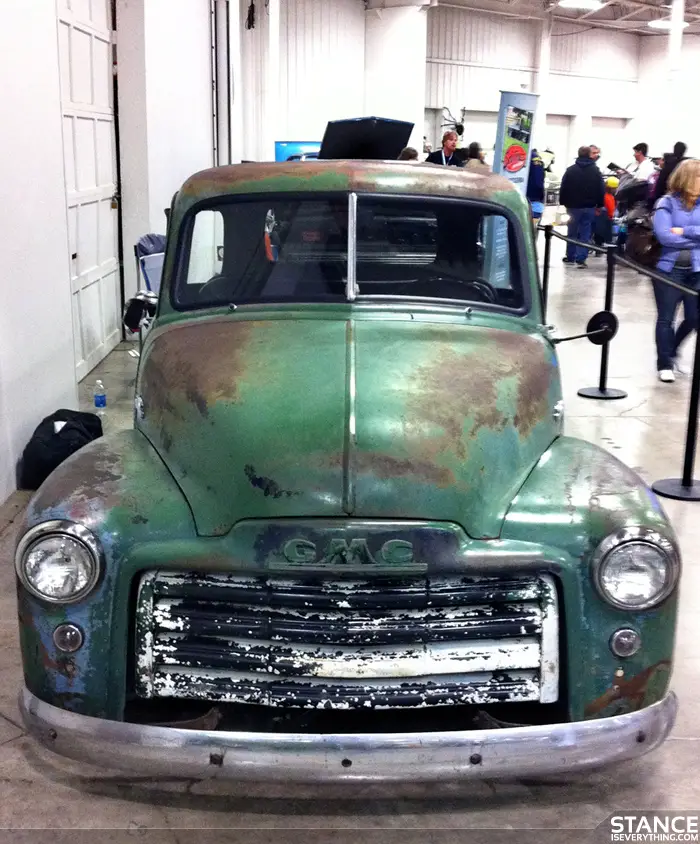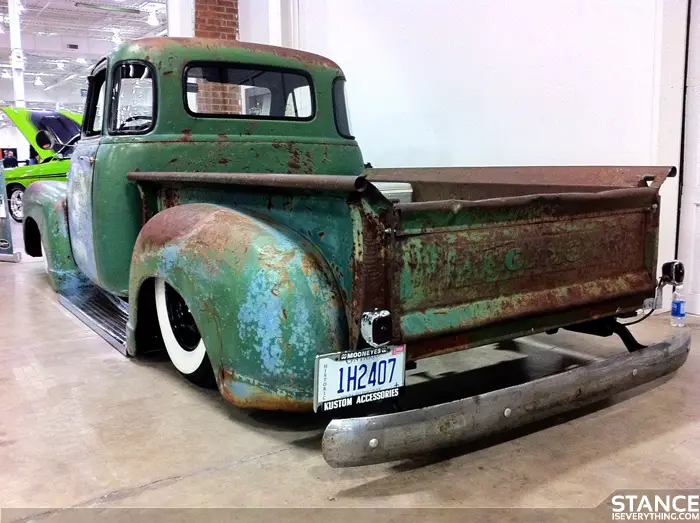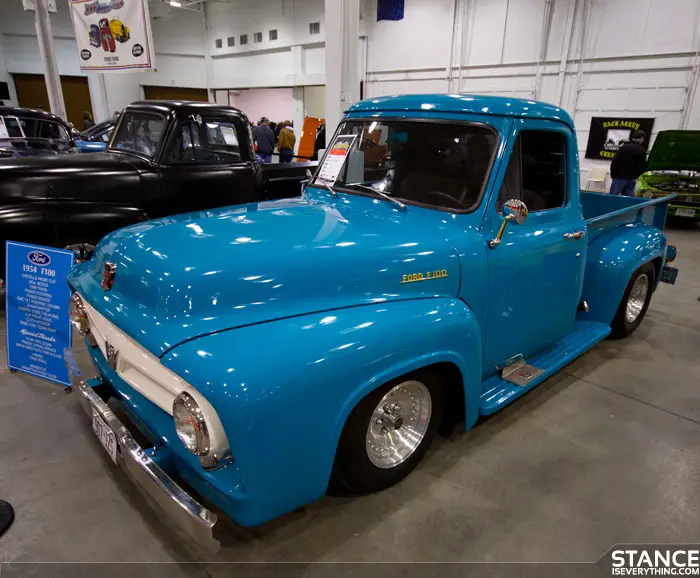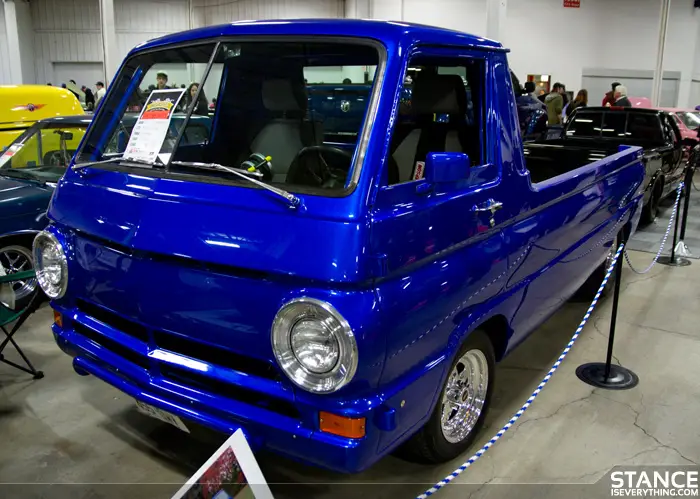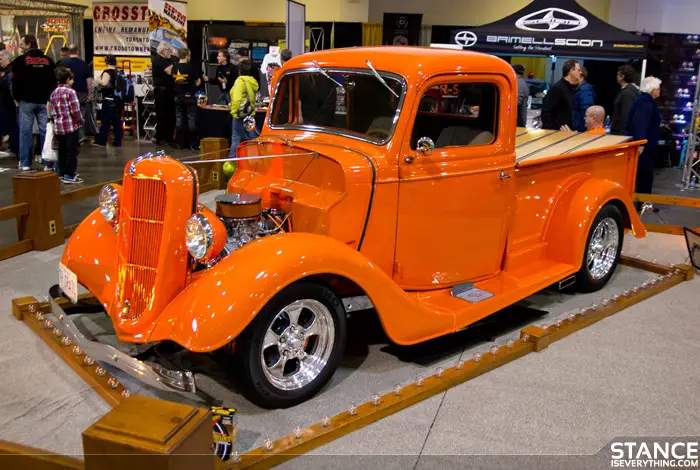 Toe Truk
Theme builds are always somewhat risky but this '48 FI was really well done. I'm not sure if it took home any awards but it certainly deserved a few.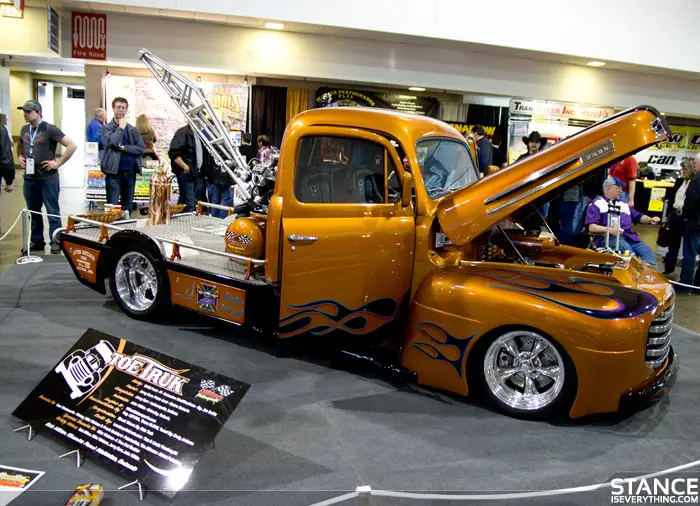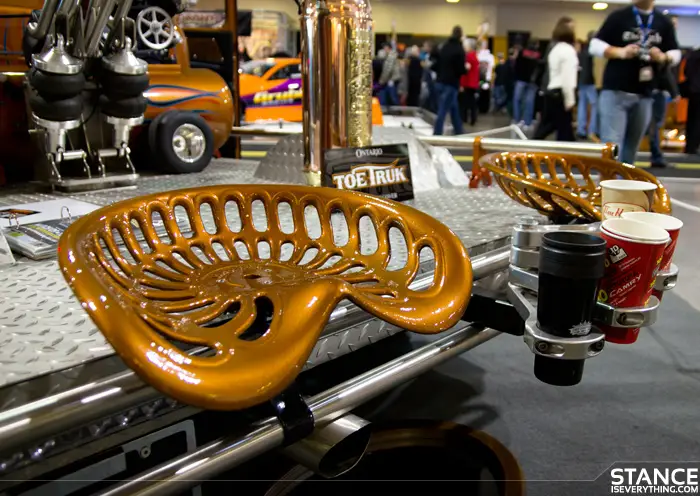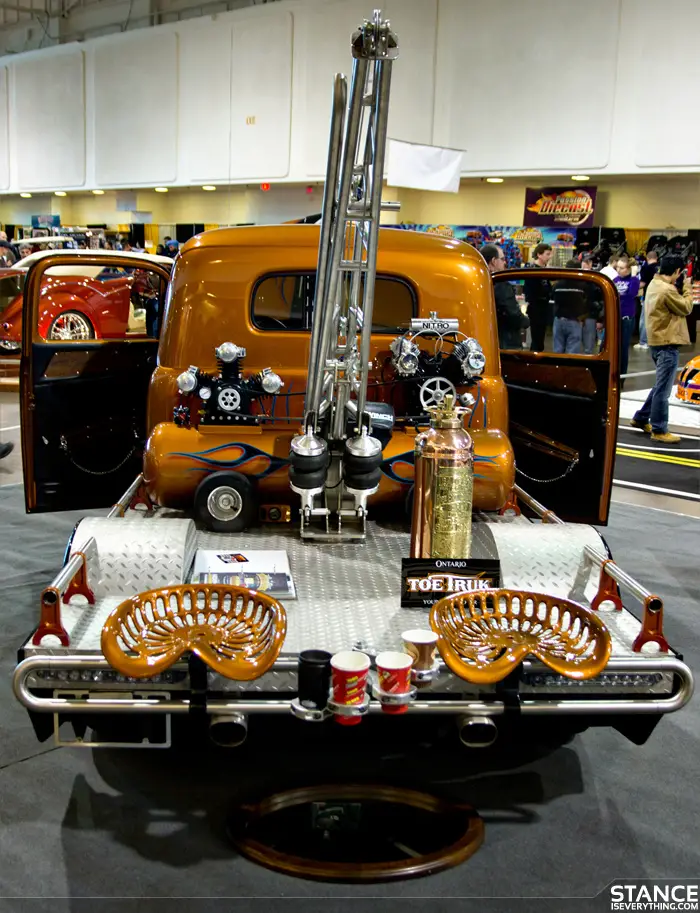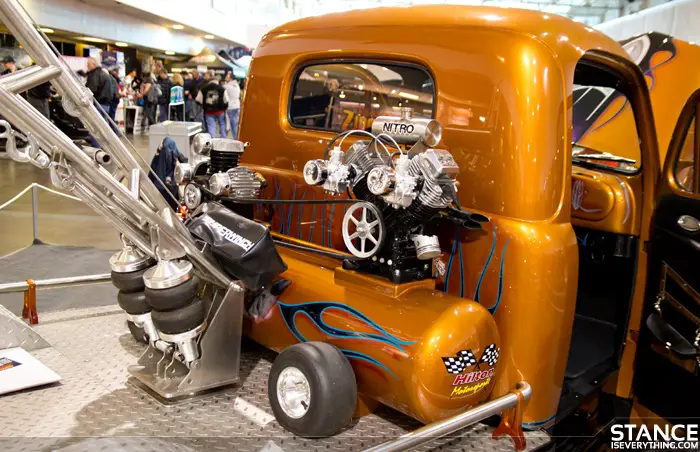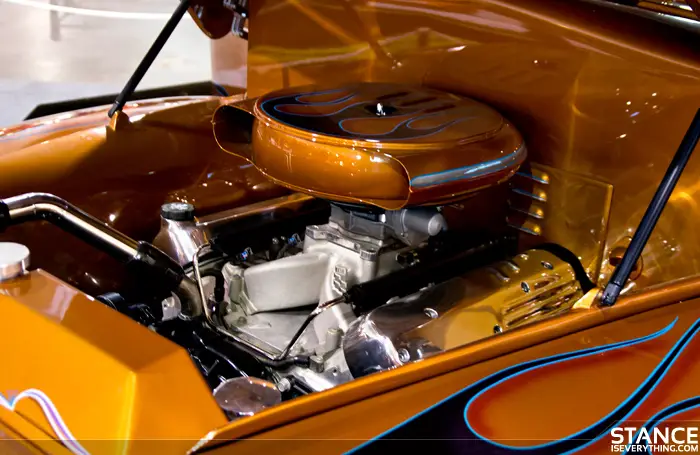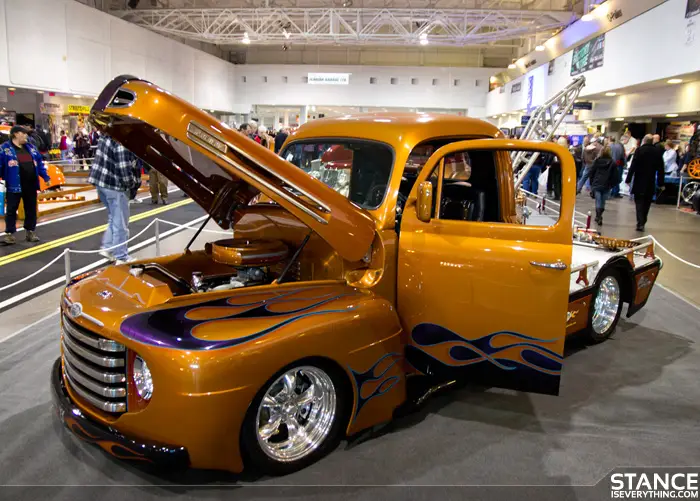 Norwell Equipped
Another person I didn't get a chance to catch up with at Mega Speed was Jeff Norwell of Drawn and Quartered, like John from Not Stock Photography I have been a fan of his work for awhile now and really wanted to let him know.
Sadly when I stopped by the Performance Improvements booth it was empty, next year…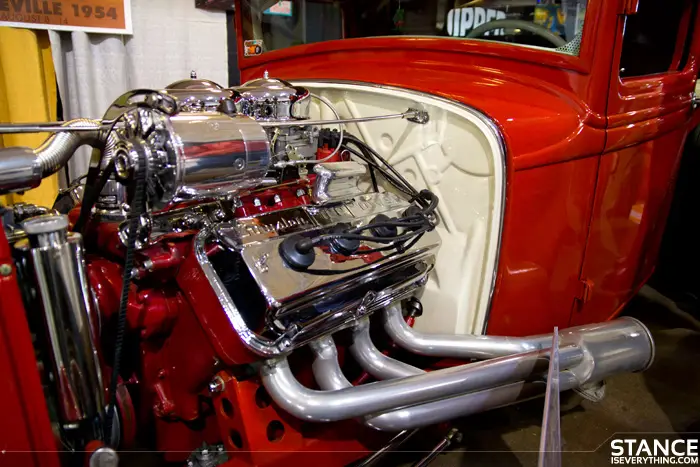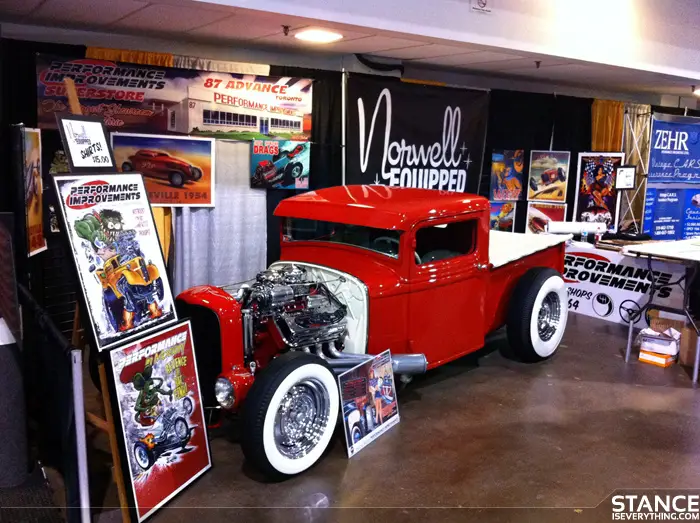 As I mentioned on the fan page I really appreciate the support the truck community gives the site so every show I go to I will do my best to take a least a few truck shots.
More muscle and customs tomorrow then imports/tuners get the last day…