It's been awhile since a build thread has appeared here, and with the season almost completely in full swing today seemed like the perfect time to post some of the local builds I've been following.
I wouldn't be surprised if a couple of these builds are at the first Stretch & Poke event on Sunday.
Jeff's Cavalier
Leading off with a Cavalier is a little risky but hear me out, this one is low, tubbed, and boosted and the owner isn't taking the build to serious at all.
At the same time he isn't doing anything half-assed, it's an interesting balance really.
The thread has taught me that both Camaro and Neon brakes can be swapped into Cavaliers information which I am sure might come in handy one day in some sort of trivia game.
Maybe not…
1JZ E30
It seems like the dominance of the m50 swap is over because people are way more creative with their e30 motor swaps nowadays, especially locally.
The first of two Japanese powered e30s posted today borrows it's motor from a Supra.
The owner has been taking his time with the build making sure everything doesn't come apart on the first shakedown and it recently came out of paint so chances are it will be road ready sooner rather than later…
Steve's E30
The second local e30 powered by a Japanese power plant belongs to Steve who is a member of the Scraped Crusaders.
He had this car running near the end of last year season (most notably at h20i) but he's done a ton of work to it since then including freshening up the bay, swapping out the suspension, and adding new wheels.
Looking forward to seeing this car around again this year.
JP's WRX
Like Steve's car above this was Subaru was also out and about last year after JP finished the initial build which included shaving the trunk, installing v9 STI side skirts, HSD coils, and OZ Futura wheels.
Everything seemed great until the motor spun a bearing last October. That incident turned out to be a blessing in disguise as JP has used it as an excuse to basically completly redo the motor starting with an STI swap and ending with an exterior makeover.
Somehow he is doing all of this while starting a new powder coating business and going to school.
Liam's Cefiro
This build is most likely pretty fresh in your minds as I posted about it not too long ago, but if you didn't see that post this insanely awesome sedan was built by Liam of Dorimoto.
Though heaviest lifting is done the build thread is worth a read, this car is on the road and I would be surprised if I don't see it Sunday.
Oliver's 72 240
Oliver, the other half (or is it other quarter? I'm not sure anymore), of Dorimoto is building this RB20DET powered 72 Datsun 240.
This car started out really rough but he has done an outstanding job of turning it around and considering this photo of it unfinished took facebook by storm awhile back it's safe to it will be a big deal when it is complete.
And to think at one point he wanted to sell it.
Weirtech's RWD CRX
Linking to a build thread that is nearly 50% broken images isn't the type of thing I would normally do but, this happens to be a RWD turbo f20 powered CRX built by one of the best fabricators in the city so I will let it slide.
This build is moving fairly slow as he is often busy with other peoples projects but the updates are always worth the wait.
Tim's Batmobile
How could I not include this build? A bagged Tim Burton era Batmobile built by one of the nicest enthusiasts I've ever met?
Easily one of the most unique builds I have ever followed and perhaps the best uses of a Chevrolet Caprice ever.
Rudy's 2002
Just when you thought this post was all wicked daily drivers and the occasional pop culture car here is a dedicated track build by a well known local e30 nut.
Rudy has been building this car for what seems like forever (2008) and his thread goes wildly off topic at times but this project recently started to resemble a car and as of about a week ago had it's first go around the track.
I think a 2.0 m10 that has been converted to fuel injection sits under the hood right now with plans of boost (Callaway setup) in the future.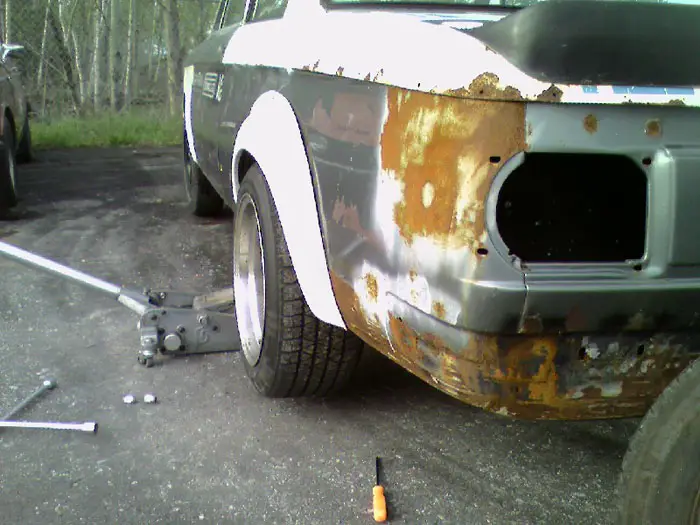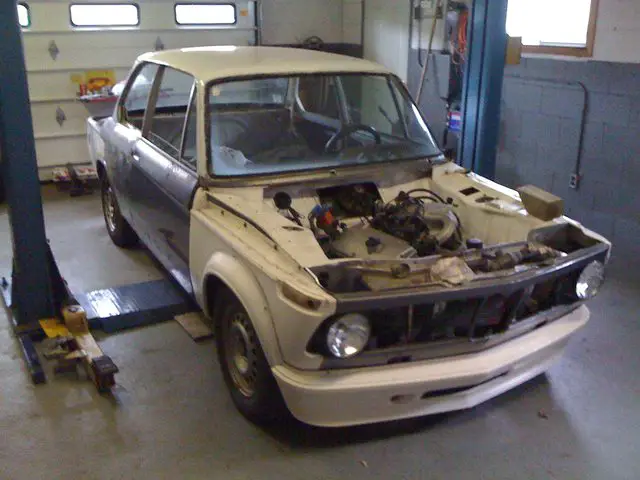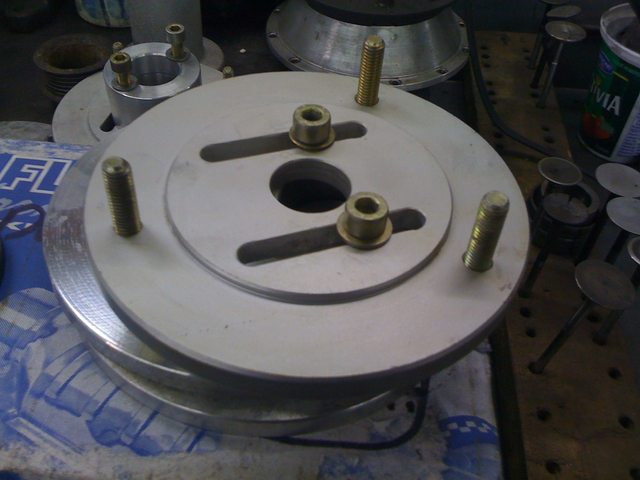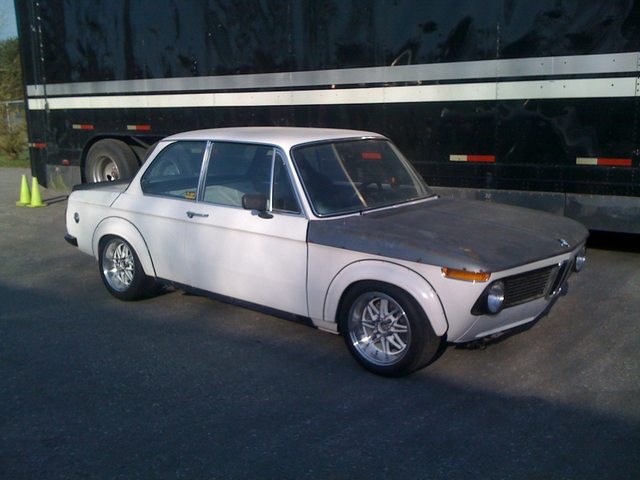 Street's Alfa Romeo Spider
I have been following this Alfa Romeo Spider build since January 1st 2011 and somehow just realized it was local.
In my defense I was so flabbergasted at the amount of fabrication and attention to detail put into literally every part of this car that small details like license places and area codes lurking in the background didn't even register (read sometimes I am a little slow).
The builders attitude is awesome and he takes the time to address everyone who responds in the thread which is rare.
Purists are mad.
Chopshop's AWD Jetta Coupe
Kevin of ChopShop decided that if Volkswagen wasn't going to make the car he wanted he was going to do it his damn self so he started cutting up his already awesome Jetta to make it a 2dr. bagged, boosted, awd monster.
The amount of work into this car already is baffling and it's really only the tip of the iceberg knowing what he is capable of.
Not sure if he has a completion date in mind but I haven't seen him at Joyride for awhile so who knows…
Going to end it with Kevin's build lest this post go on forever but I've got a few threads earmarked for part two, if you have one I should be aware of just send an email through.