Dean's 1991 Mazda Miata has a laundry list of modifications that make it look just right. Everything is carefully considered by its owner to be just the way he wants it.
The first thing one might notice are the CCW Classic wheels with 245/35/16R European spec Toyos. Yes, that's right, 245 width. That means the wheels must be pretty wide!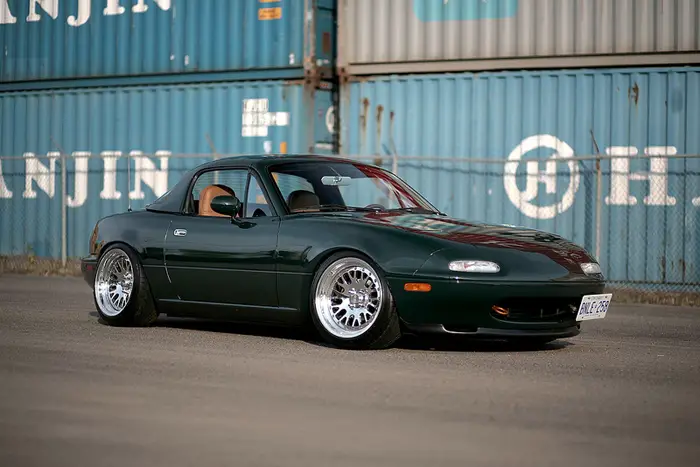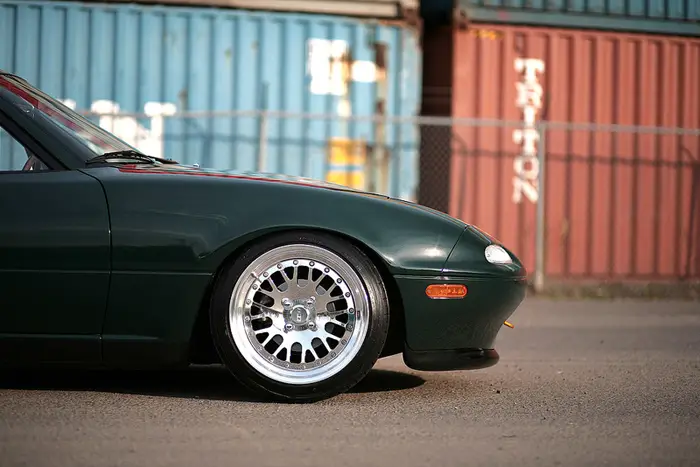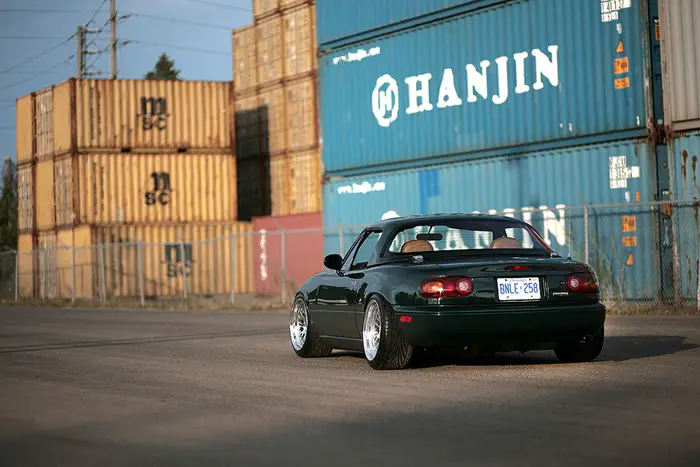 Dean contacted Dan at CCW after seeing his old blue NA on a set of CCWs and Dan recommended he order 9.5j wide with an et of 29 front and 22 rear.
Those specs turned out to be perfect because wound down on BC BR coilvers the wheels look right at home on Dean's NA6.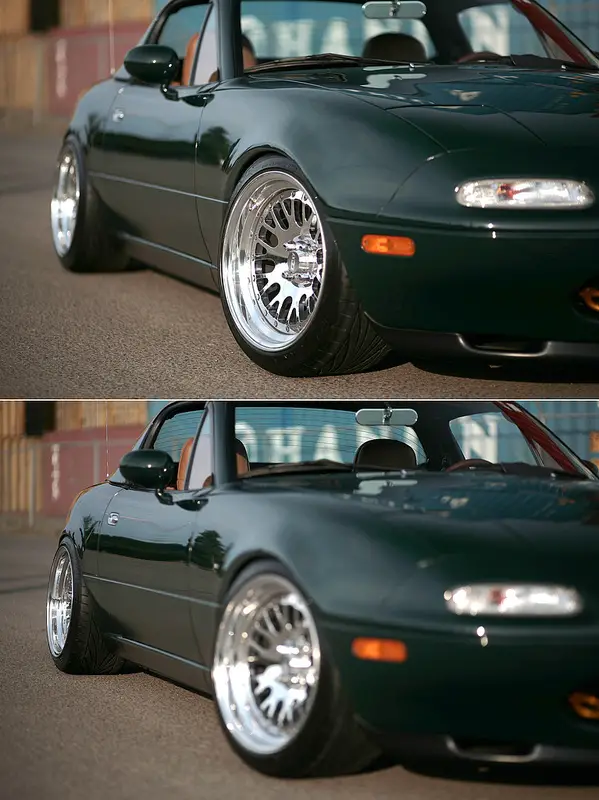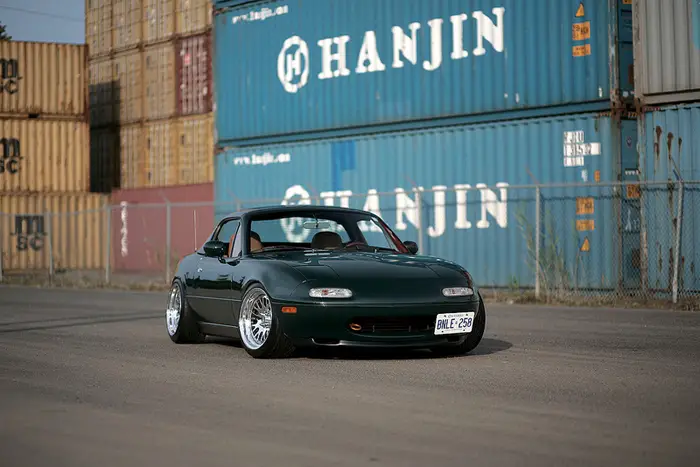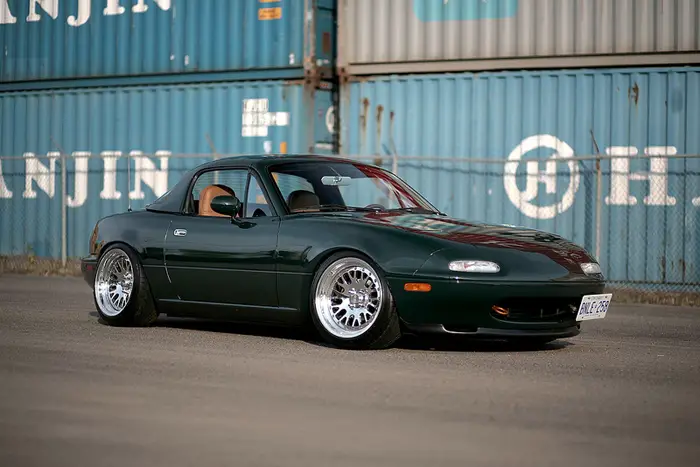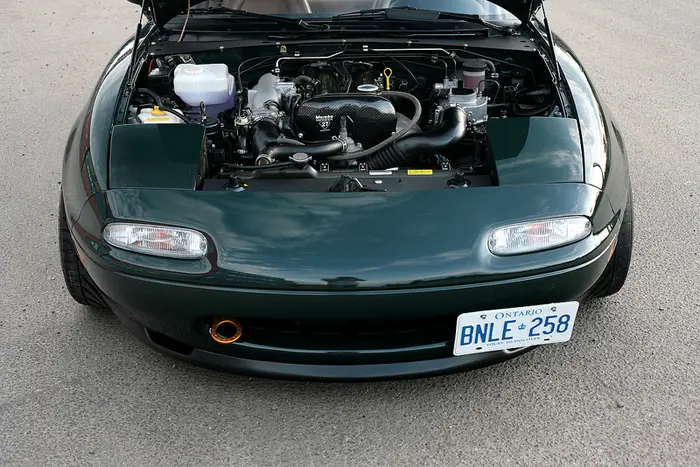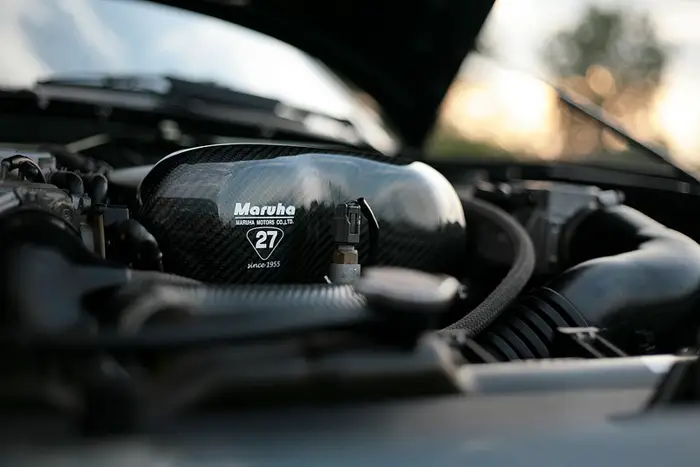 At this point it would be fun to mention that this 1991 Miata has a grand total of 25,000kms. Now for you non-math geeks, that equates to a whopping 1,136.36364kms per year.
Like the exterior, the interior is equally as impressive, if not more so. First thing you might notice is the 330mm Nardi Classic with NRG short hub and quick release.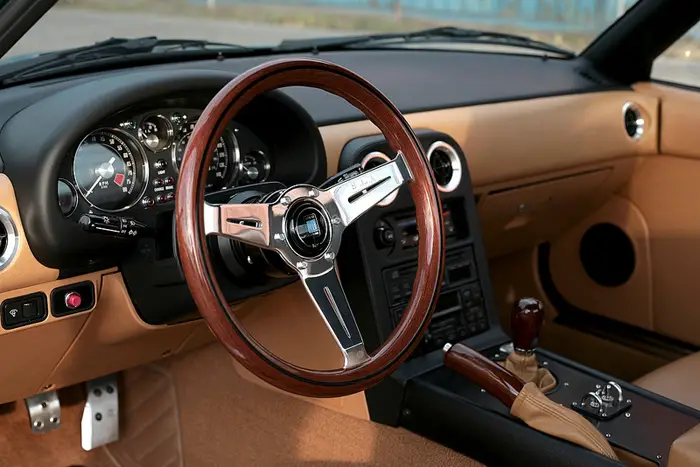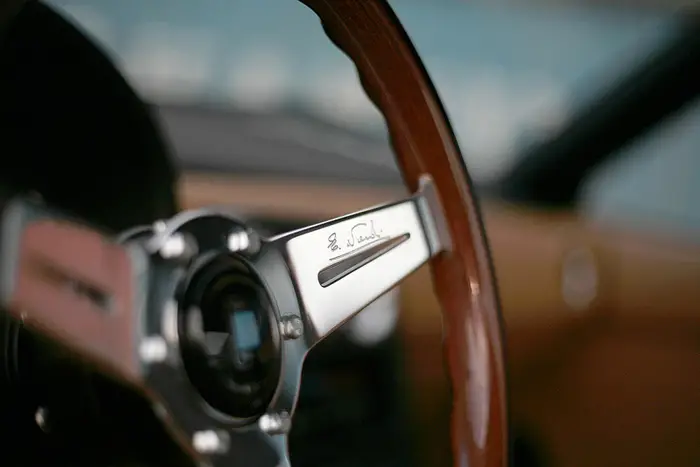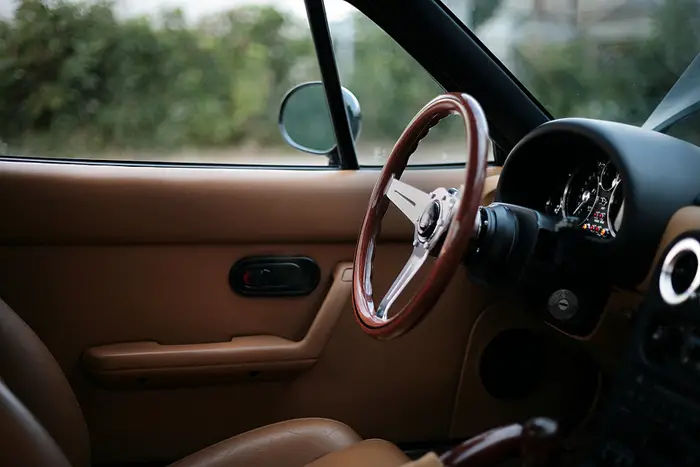 After that I noticed the boner enducing KG Works gauge cluster, a RS Products Type-MG gauge faces, RS Products leather center console, Nakamae seat belt covers, Nakamae leather tombstone wrap, RS Products rear view mirror… and the list continues.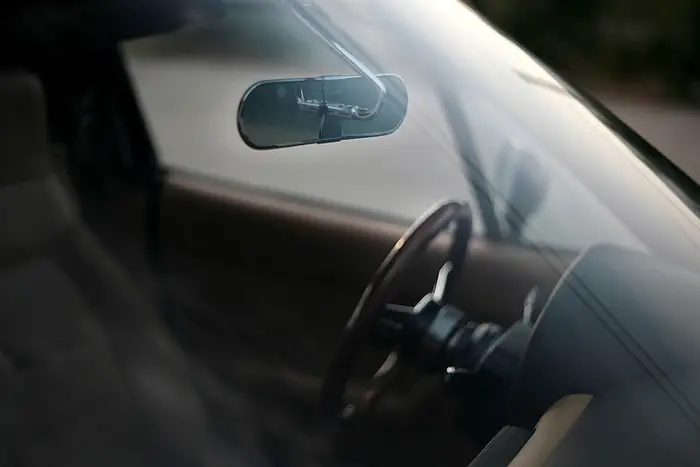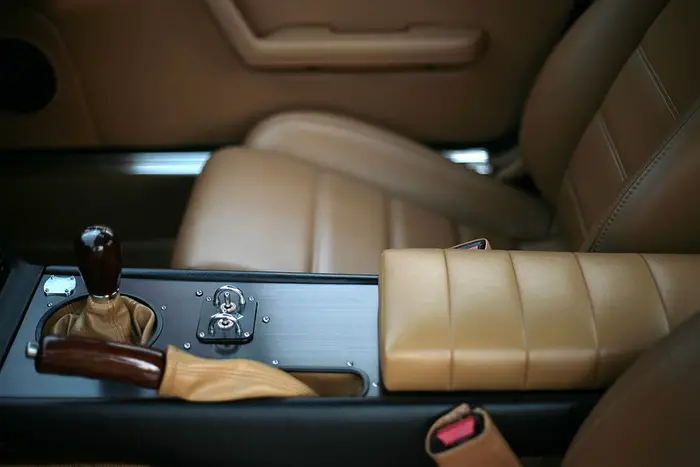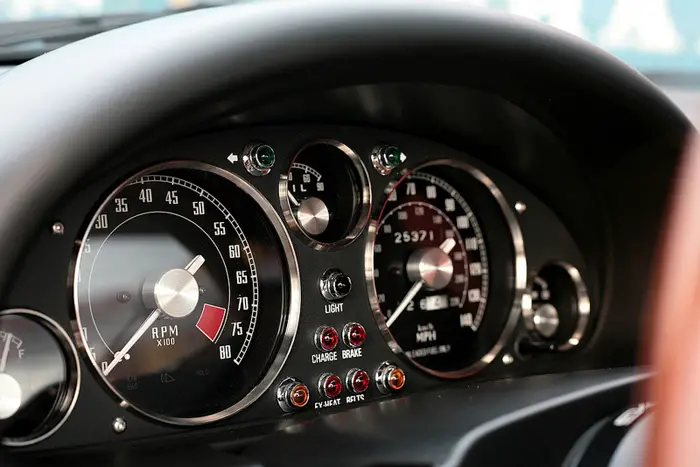 For Dean it's about making a car that is just right for him. His cars cleanliness and execution made me feel like my car was like it's deformed brother who was locked in the attic as a child because the rest of the family was embarrassed….
Which of course is incredibly socially unacceptable, but those keen on The Simpsons will know what Halloween episode that was referring to.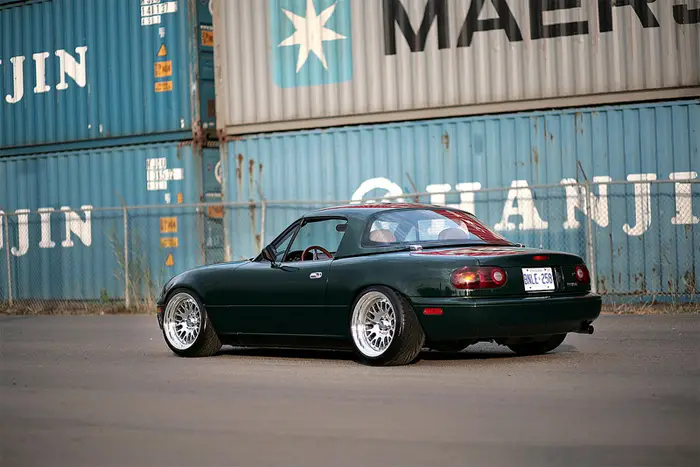 Photos & Text: Chris Johnston