Considered one of the most well rounded and affordable sports cars ever built there are many who regard the Honda s2000 as near perfect straight from the factory. More often know as purists these individuals look down on any sort of modification done to the AP1 chassis as tarnishing a master piece.
To a purist removing the factory power plant in favor of an LS1 would be considered a cardinal sin but thankfully for us Gerrot is not a purist by any definition of the word.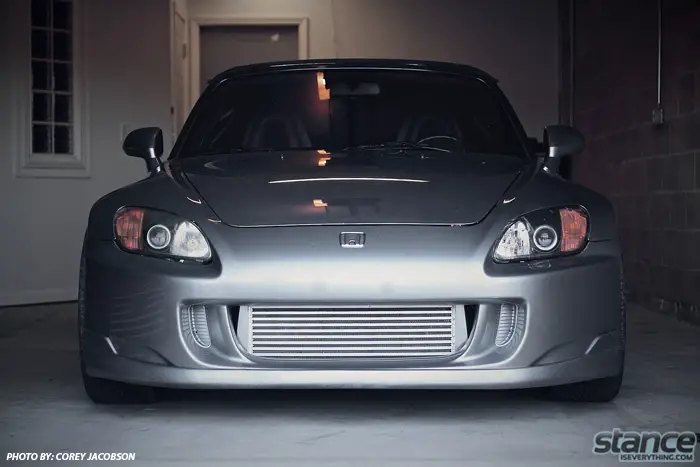 When asked why he went with an LS1 motor in his s2000 his reply was actually quite simple; It is bad ass, makes loud noises and shoots fire. Sound, nearly inarguable logic.
As an automotive teacher by trade it's Gerrot's job to educate and inspire and what better way to light a fire in the heart of the future generation of enthusiasts than with a modern day hot rod?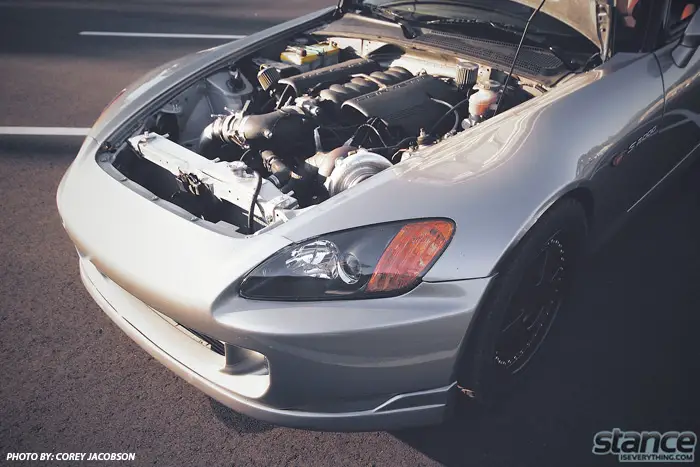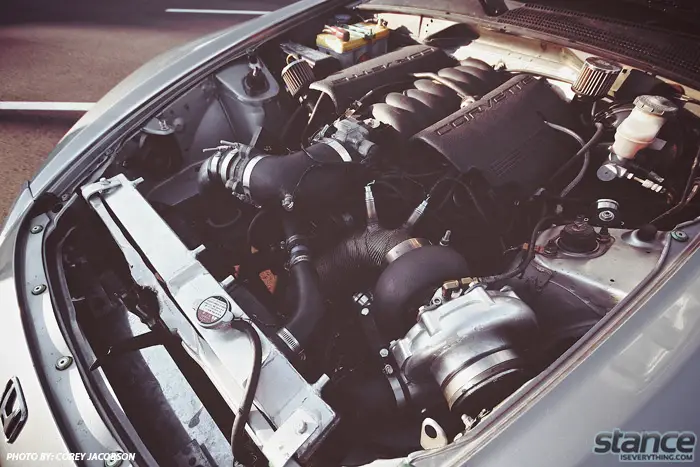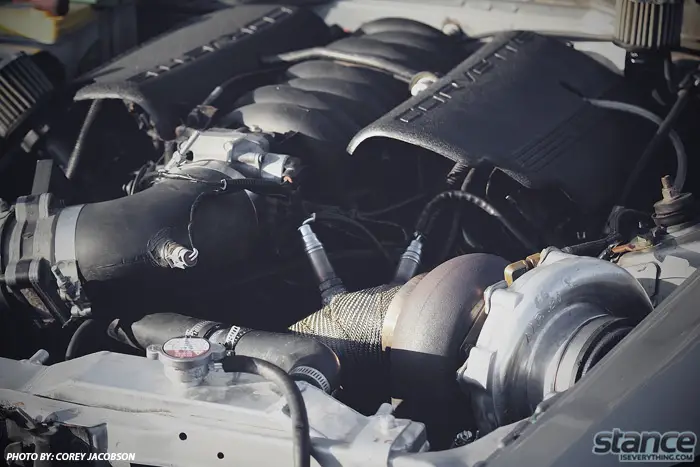 Like rodders of the past more than enough wasn't quite enough for Gerrot so in the short eight months it took to get this car on the road he also saw fit to hang a turbo off the side of the motor just to make things a little more interesting.
Suited and booted this s2000 now makes 652whp and a 700 foot pounds of torque, a tremendous jump in performance when compared to the factory F20C numbers.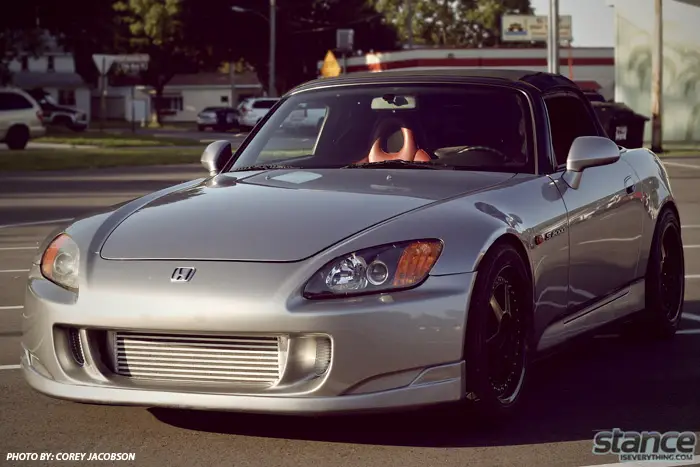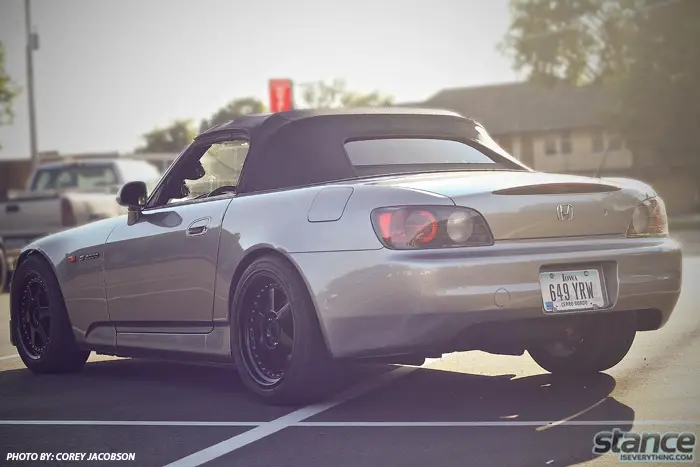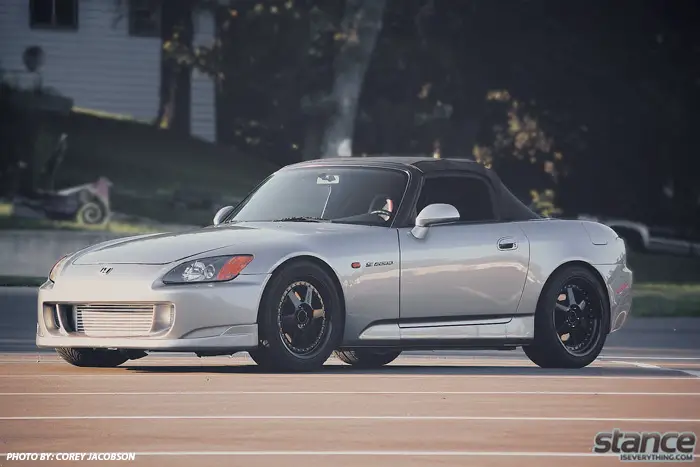 Not one to brag or boast –he is a teacher after all– Gerrot kept the Silverstone Metallic exterior fairly simple. QA1 springs at all four corners bring the ride height down and spring rates up (450lbs front 325lbs rear), while 17×8/9 SSR Hasemi wheels wrapped in Nitto drag radials serve as rolling stock.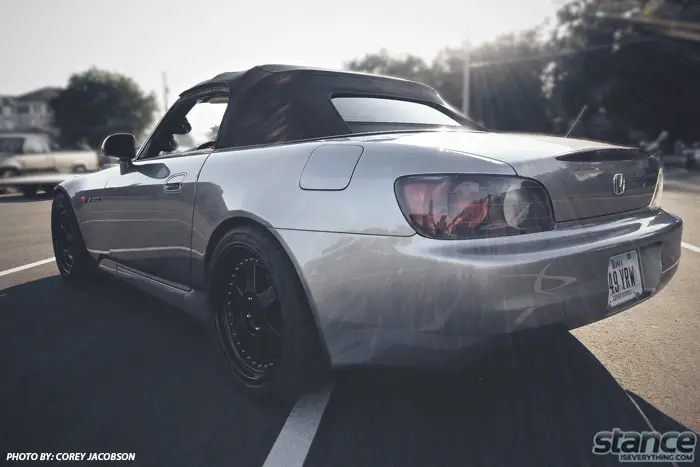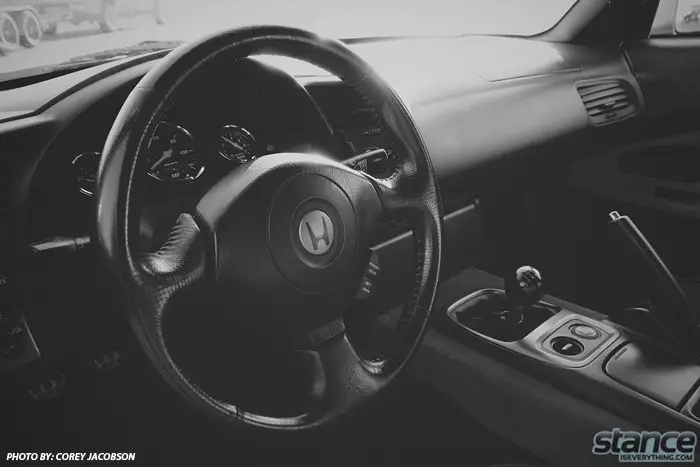 To the casual passer by, or stop light show off, this car looks like 'just another' boosted s2000 but should Gerrot want to give an on the spot tutorial that same person would quickly learn the age old lesson that you shouldn't judge a book by it's cover.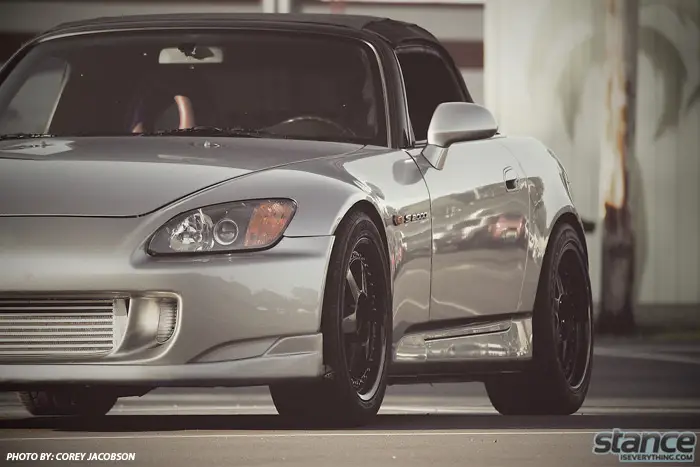 Powertrain
LS1 engine(80K) from 98 WS6(STOCK)
2.5 Bar DPE MAP Sensor/Speed Density Tuned
Dual Aeromotive 340lph Stealth Fuel pumps
80lbs SD injectors
Aeromotive FPR
On3 76mm Journal Bearing turbo
32x12x4 Intercooler with 3in IC piping
Wyntom 38mm Wastegate
Wyntom 38mm BOV
3.5in Downpipe/Open exhaust by fender(Passenger side)
Built T56 Transmission
Spec picked clutch
Tuned with ECtune
Suspension
325lbs rear springs
450lbs front springs
Wheels/Tires
17×10 +35 25.5 Nitto Drag Radials
17×9+32 24 Nitto 555
KYB adjustable shocks on QA1 springs and risers
ARP extended wheel studs
Photo Credit: Corey Jacobson Instagram: @photosbywolf, Twitter: @Corey_Jacobson