Impressively the fifteen plus year deceased Nissan s14 chassis boasts one of the larger after market catalogs in existence. There's literally no shortage of options when it comes to modifying these vehicles and yet oddly enough many of them end up remarkably similar.
The same body kits, the same wheels, the same paint or wrap, and more often than not the same engines.
When Trevor shipped his S14 Silvia over from Japan he knew following in the footsteps of people before him was out of the question, so when it came time to put a new motor in the car he turned to a power plant he knew like the back of his hand…
…the Volkswagen VR6.
On paper the idea of a VR6 motor in a Japanese car sounds like something that simply shouldn't work, and if you mention it to either Nissan or Volkswagen enthusiasts they both tend to doubt the feasibility of such a project, or recoil in horror at the fact that someone would even consider such a 'blasphemous' idea.
To these doubters and naysayers Trevor responds with the same words affixed to his bumper; Shut Up! I Fucking Got this.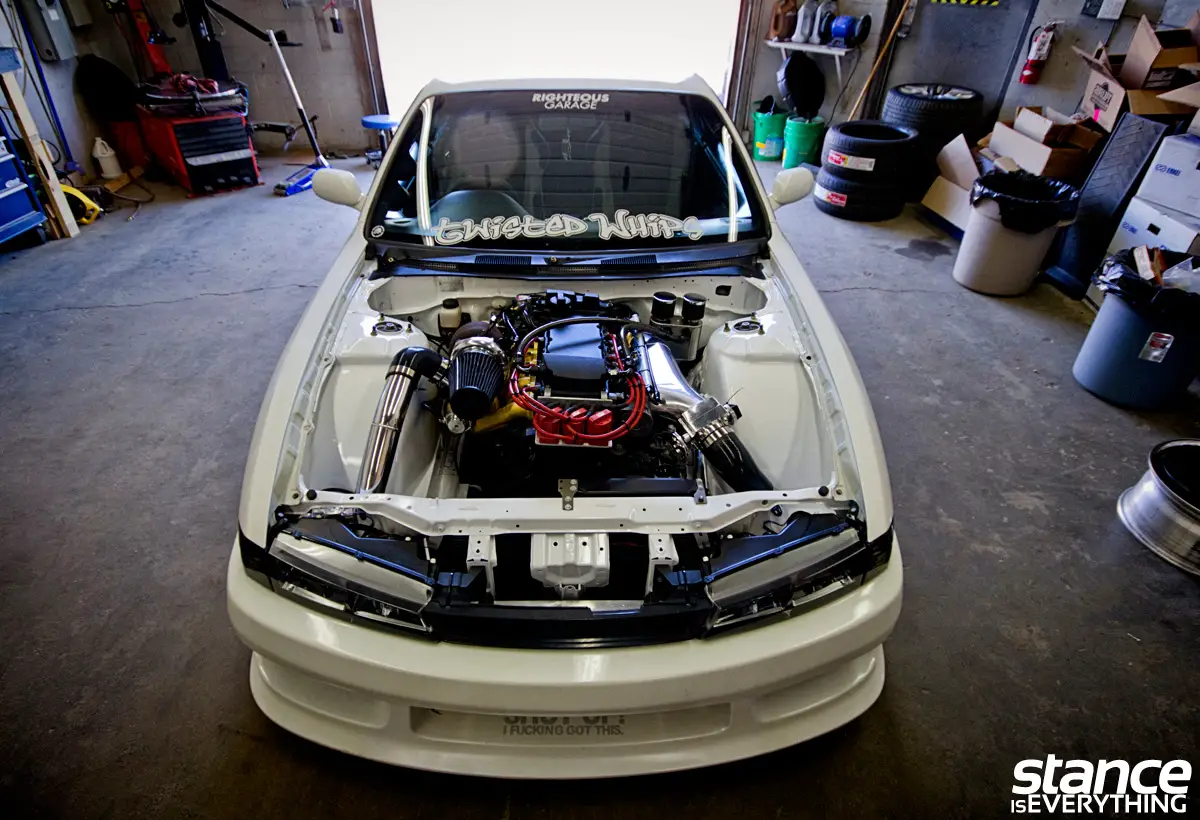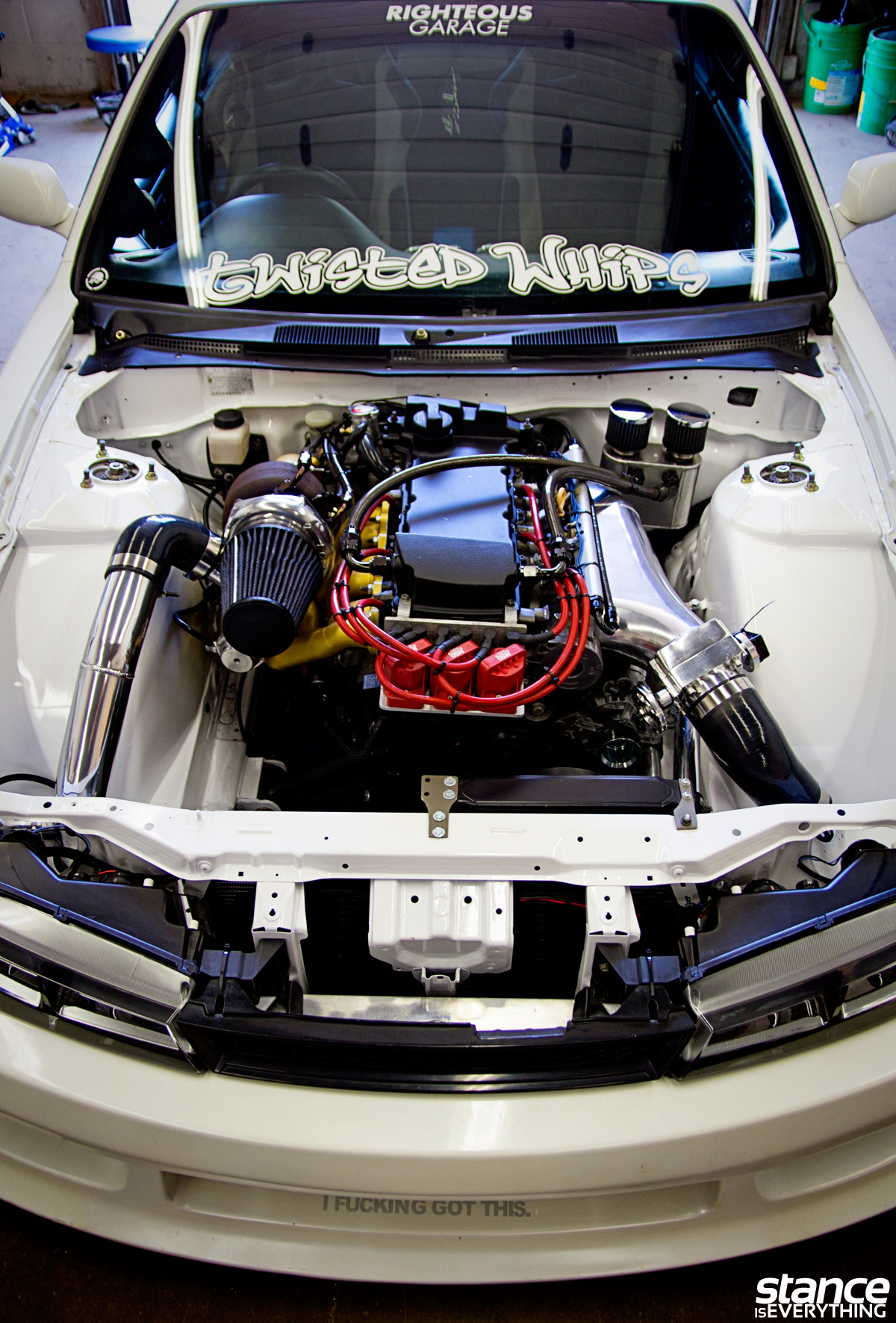 Incredibly Trevor's world colliding mesh of Japanese precision and German effectiveness came together quicker than you might think –about eight weeks– and the ball really started rolling once he received the adapter plate from SEO Motorsports.
SEO Motorsports had previously put the Nissan 350z transmission behind the Volkswagen VR6 motor in one of their own projects and knew it would be a suitable backer for the turbo 12 valve Trevor intended to use.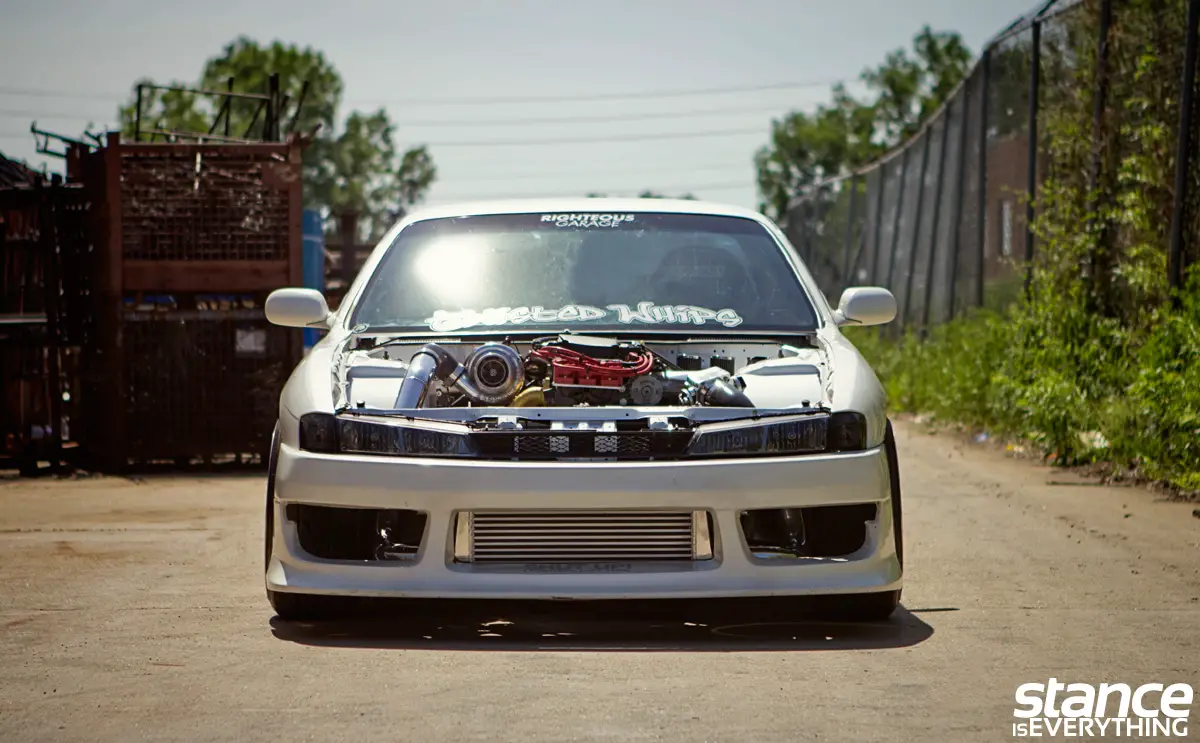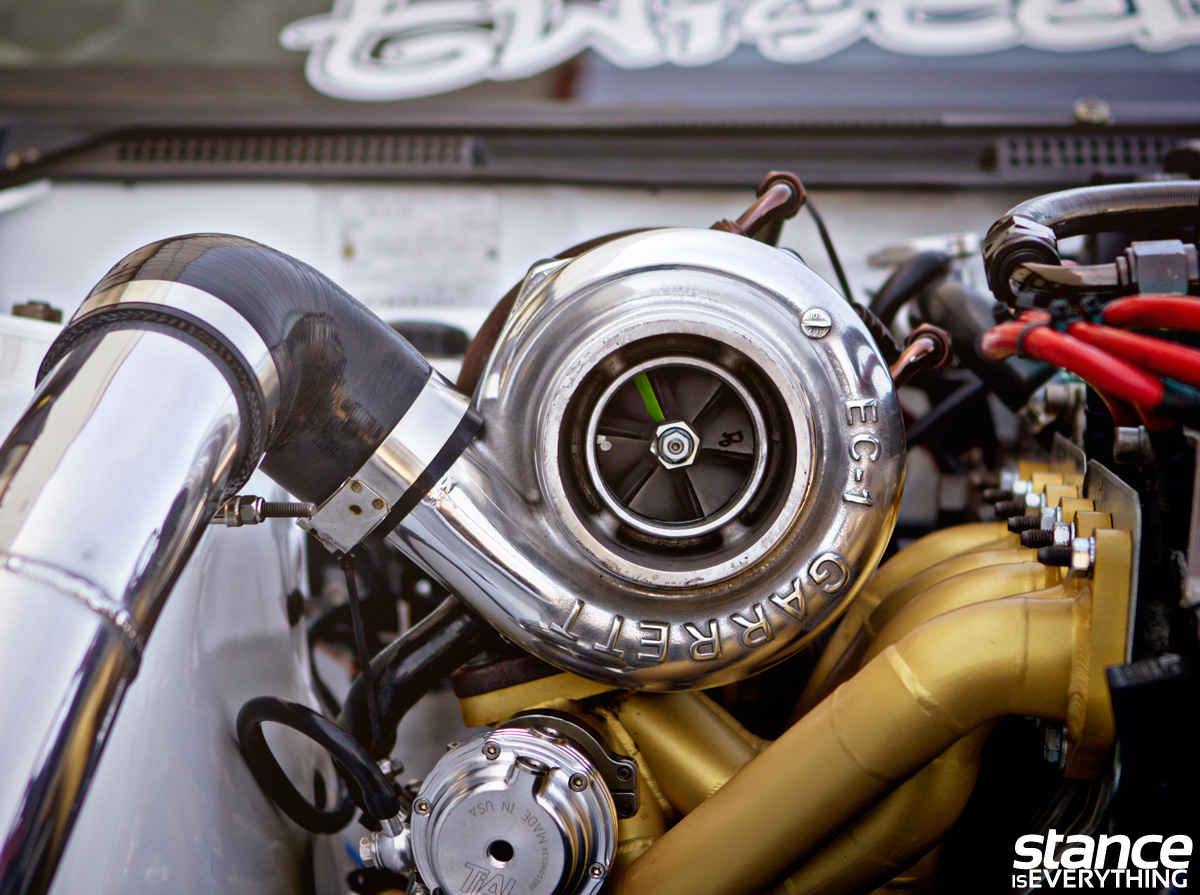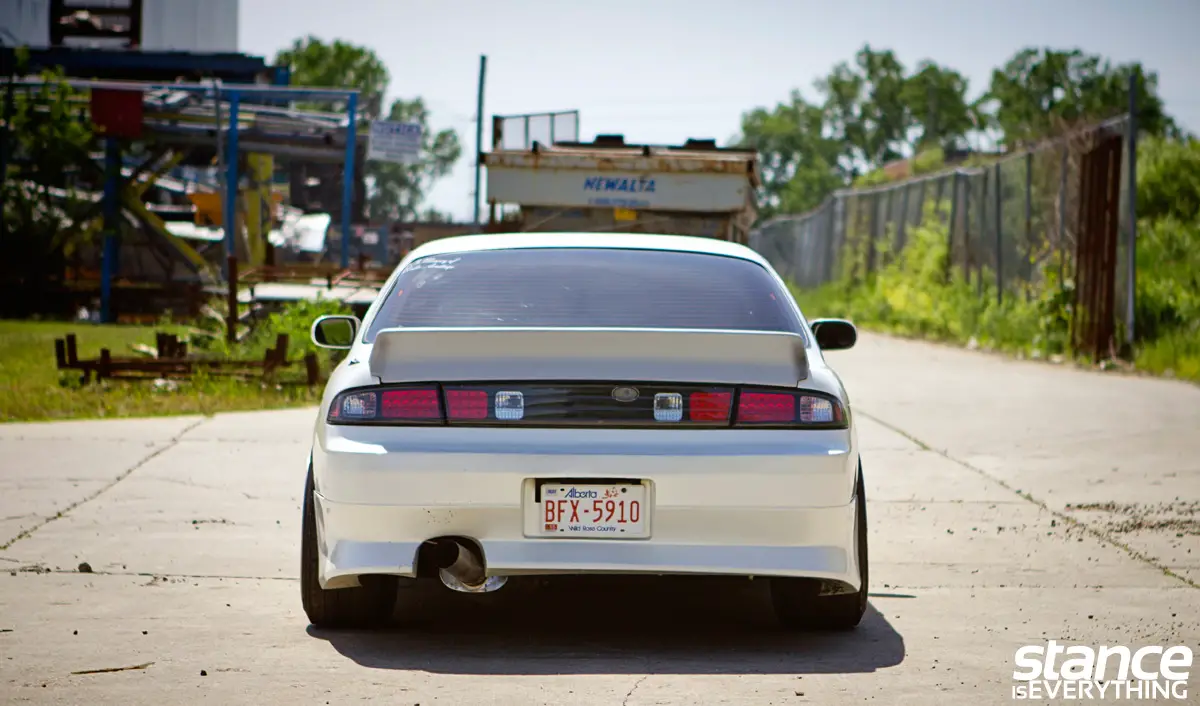 The plate used to mate the transmission to the motor was just one of many essential pieces of custom fabrication that has gone into this car. On top of the obvious motor mounts that need to be fabricated when you put a FF motor in an FR car the intake manifold needed hand crafted and TIG welded in addition to the valve cover, inter cooler piping, and a long list of additional under hood accessories and components.
If the feat of getting the motor positioned into it's new home somehow isn't impressive enough it's worth noting that Trevor actually taught himself how to TIG over the eight weeks he built the car.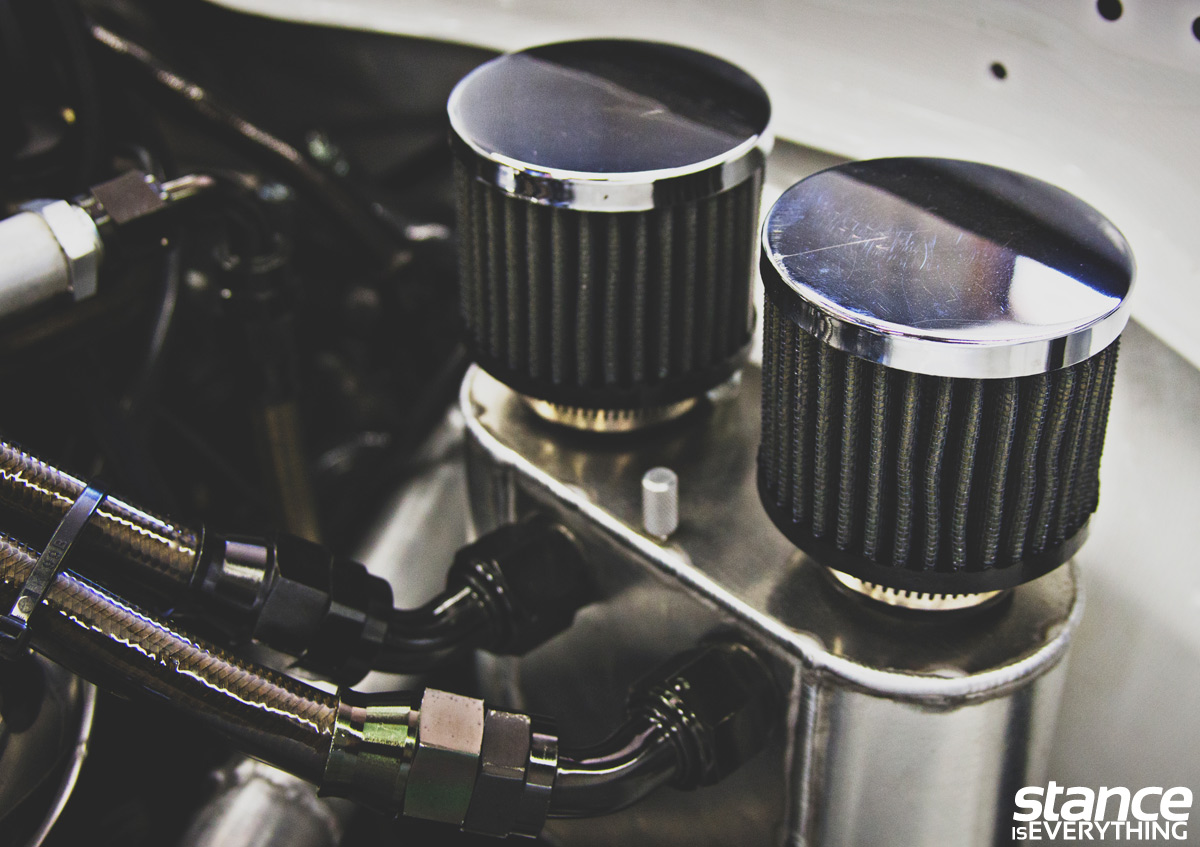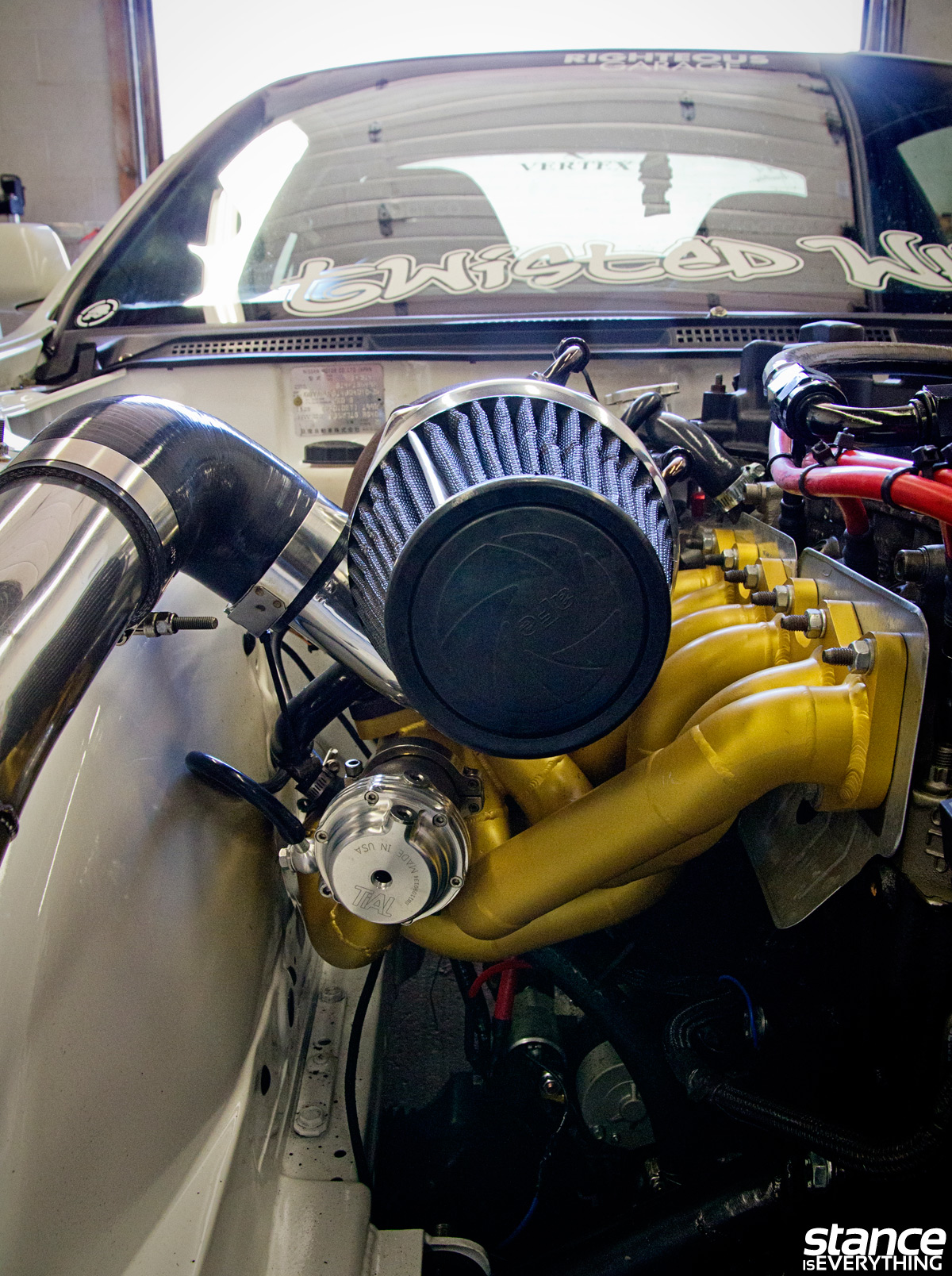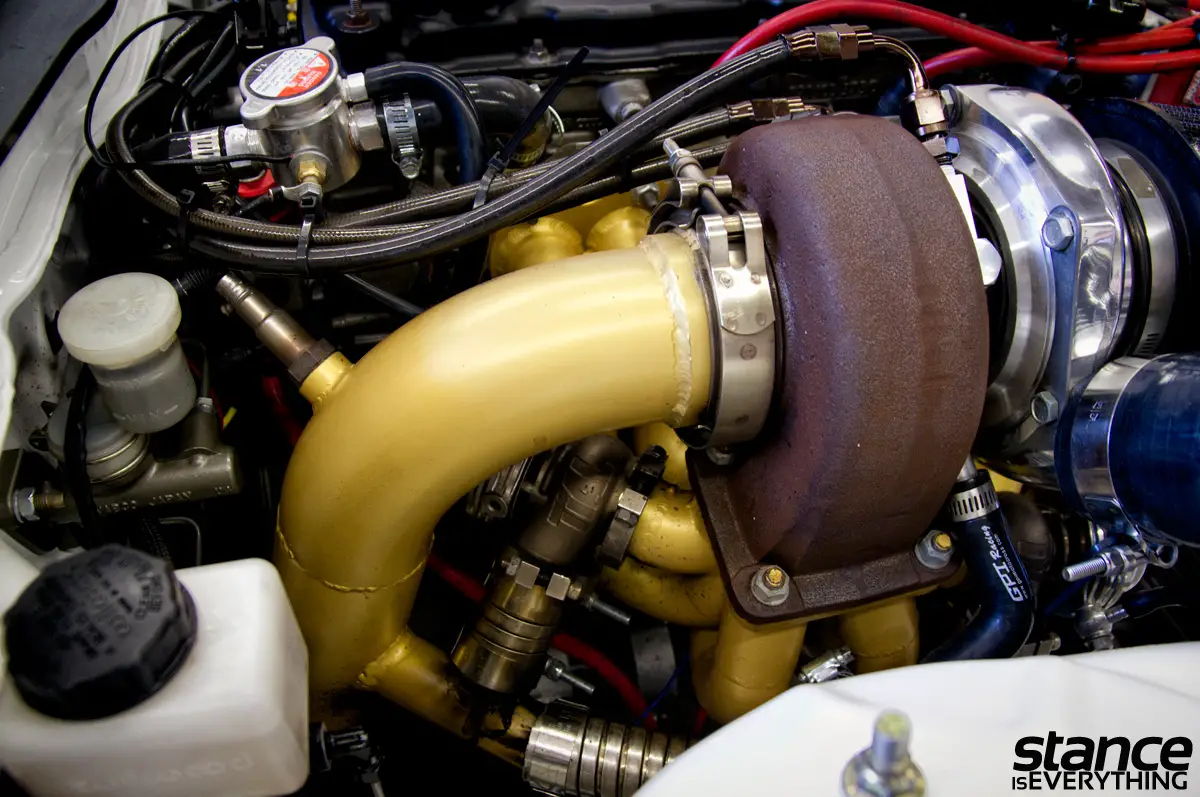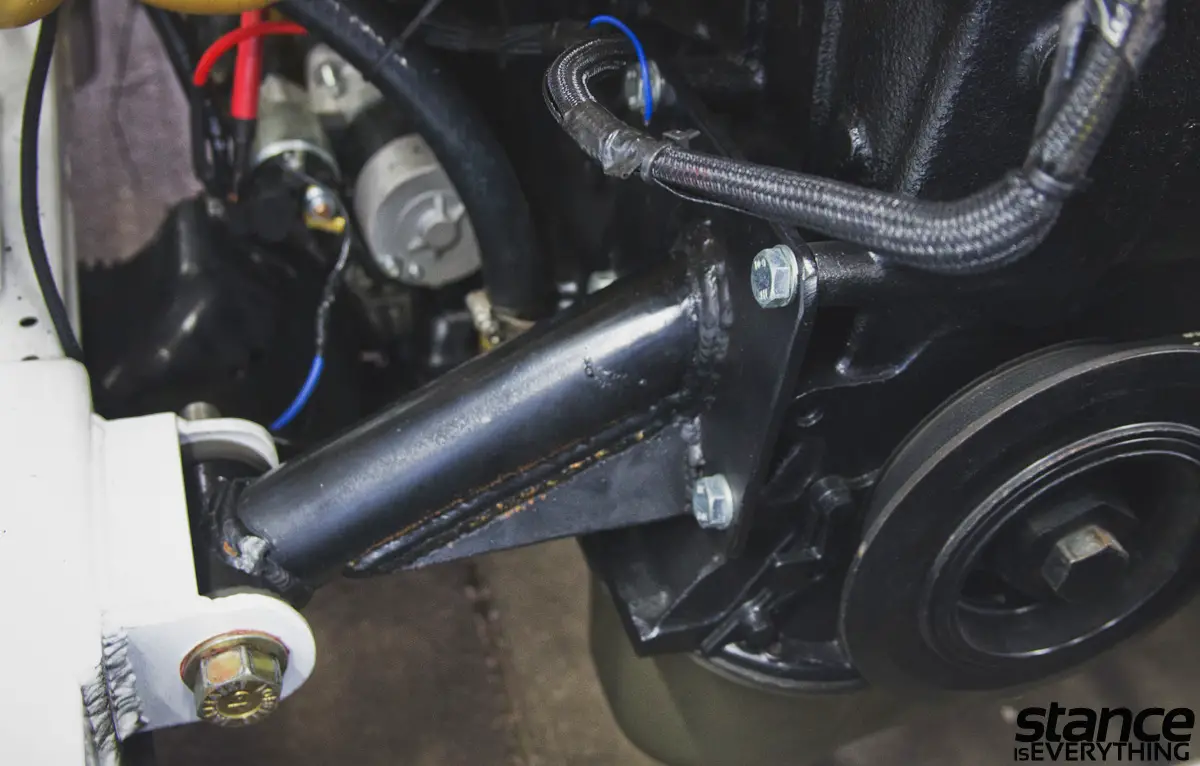 Before continuing to outline a fraction of the work that went into this build it's probably worth mentioning that the motor Trevor chose for this build is no spring chicken, it's got over 250 thousand hard driven kilometers on it dispersed through a nearly double digit number of cars.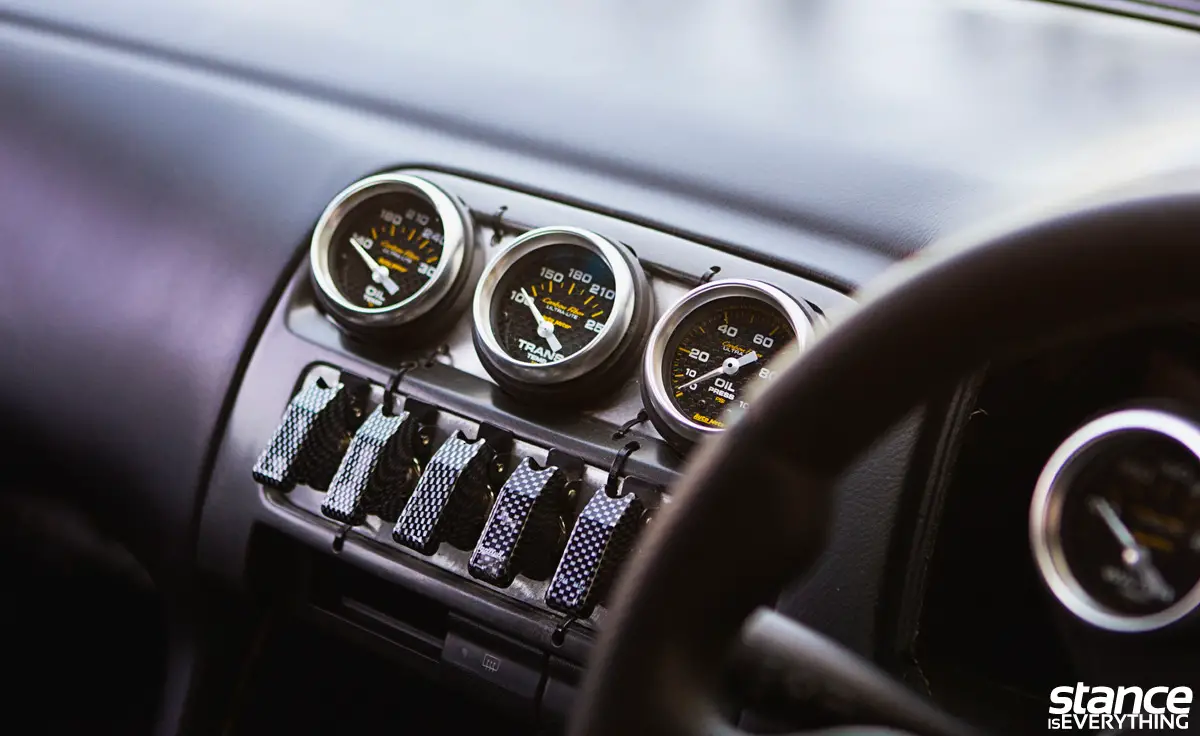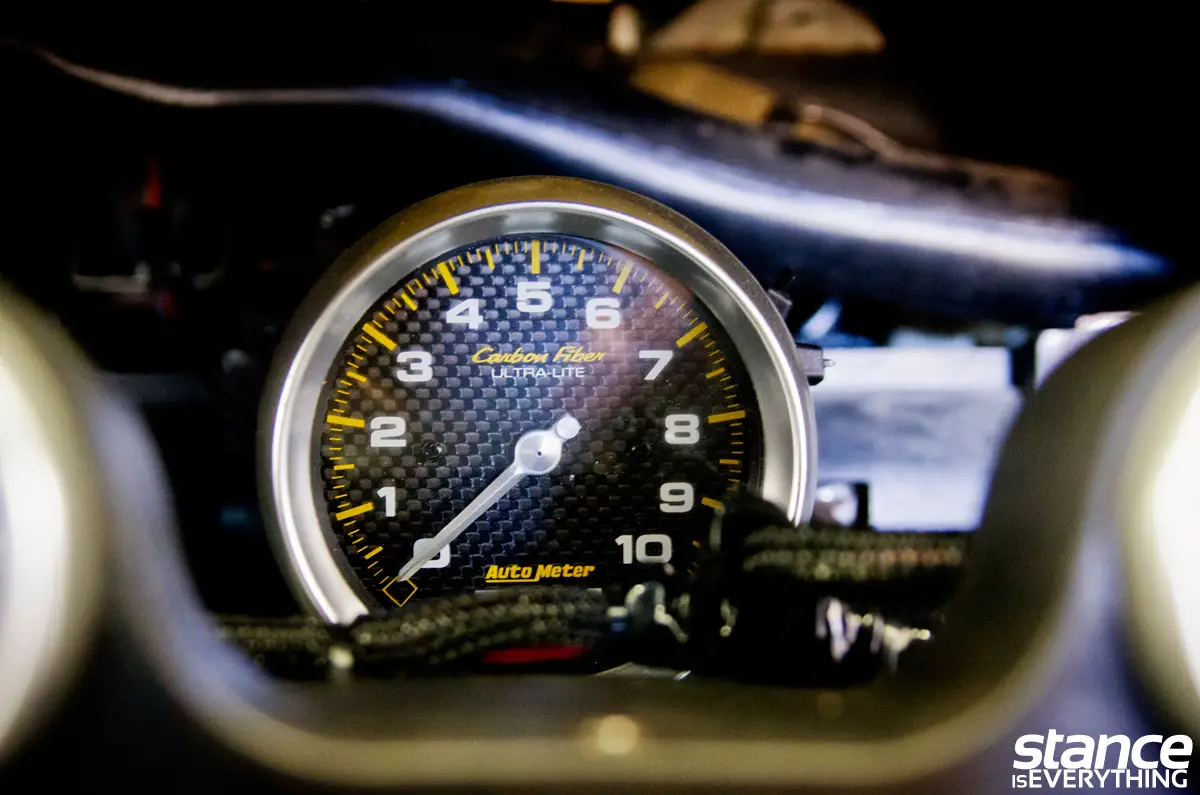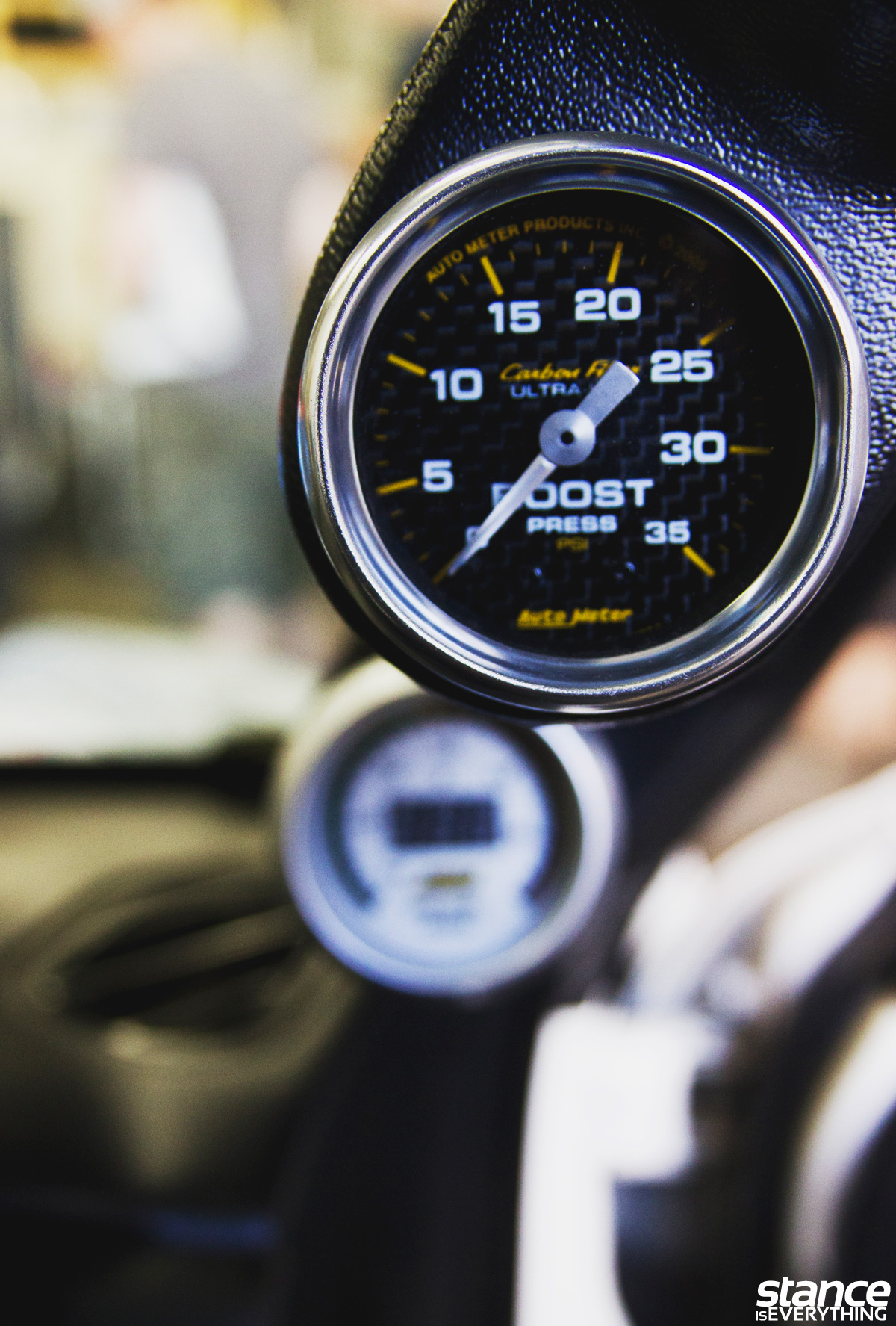 Why build a unique project around a motor with so many clicks on the dial? Well why fix something that isn't broken? This motor is capable of making good power, has never let Trevor down, and has never shown any signs of kicking the bucket, so Trevor put it in.
Remember he's got this.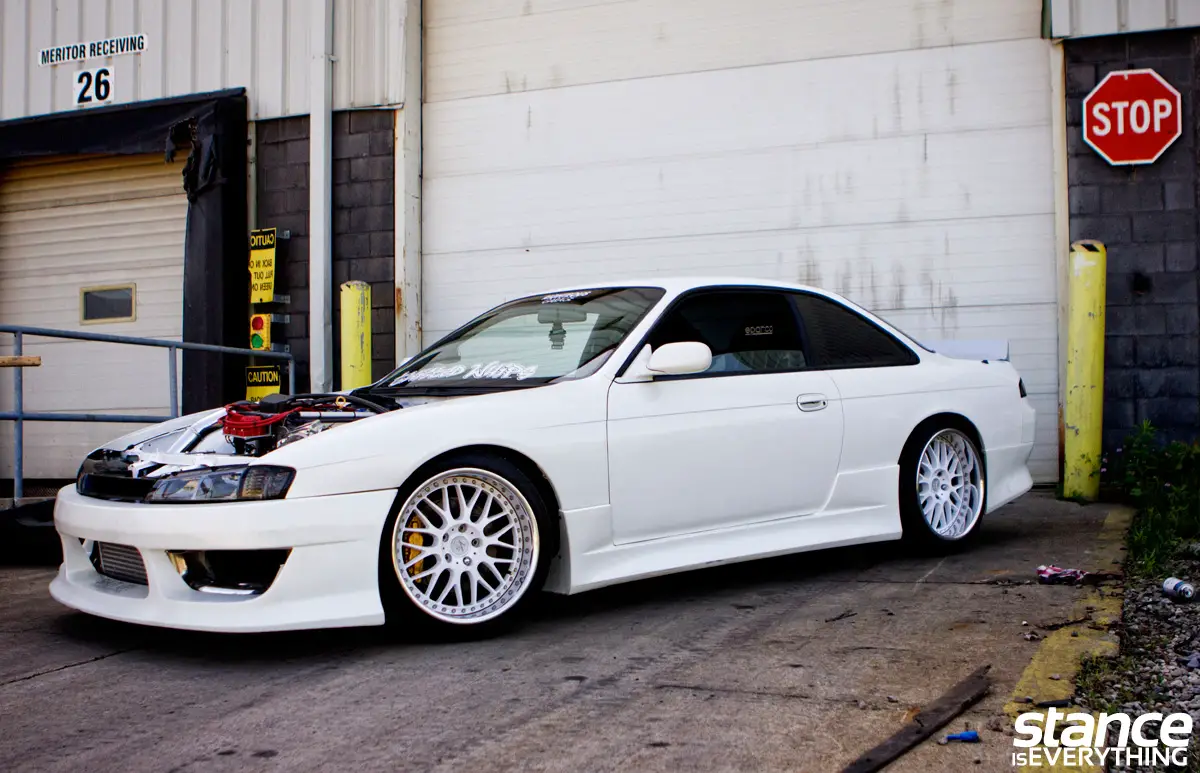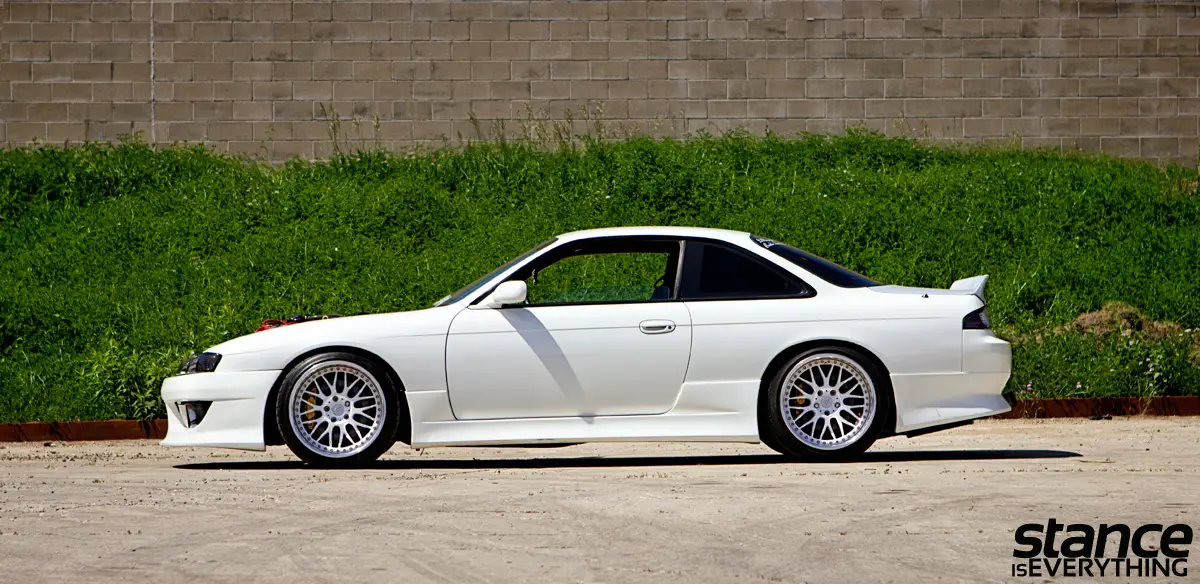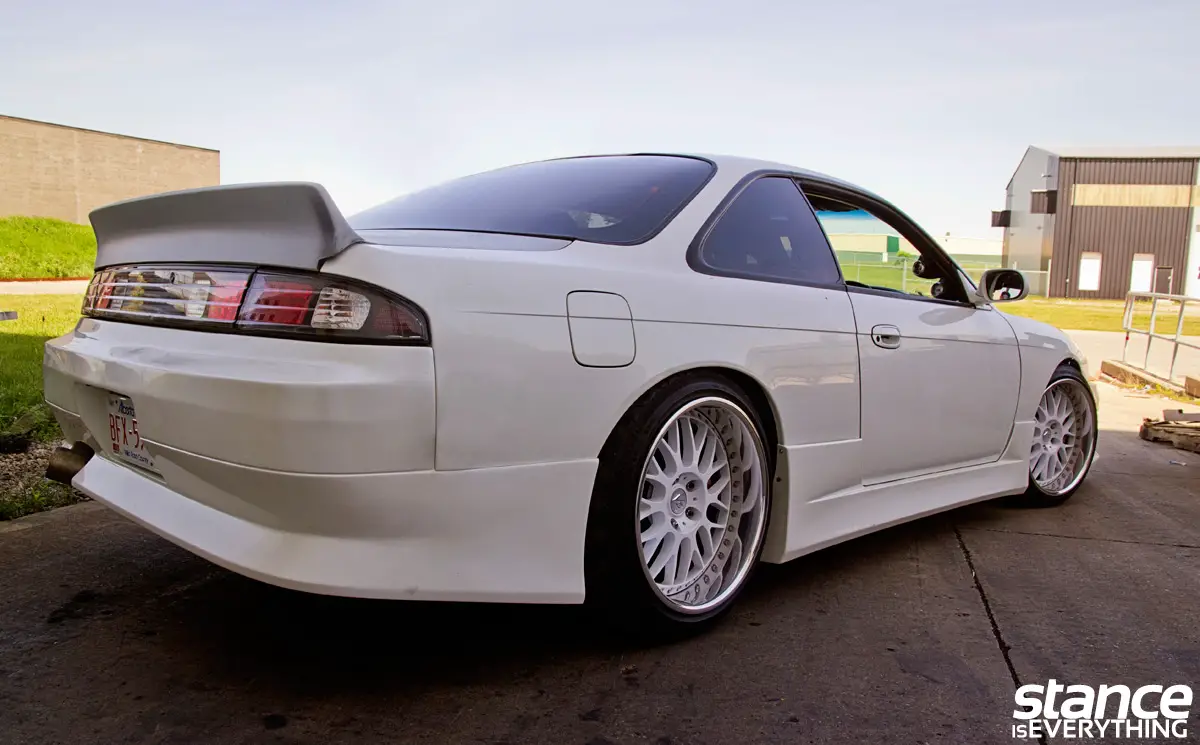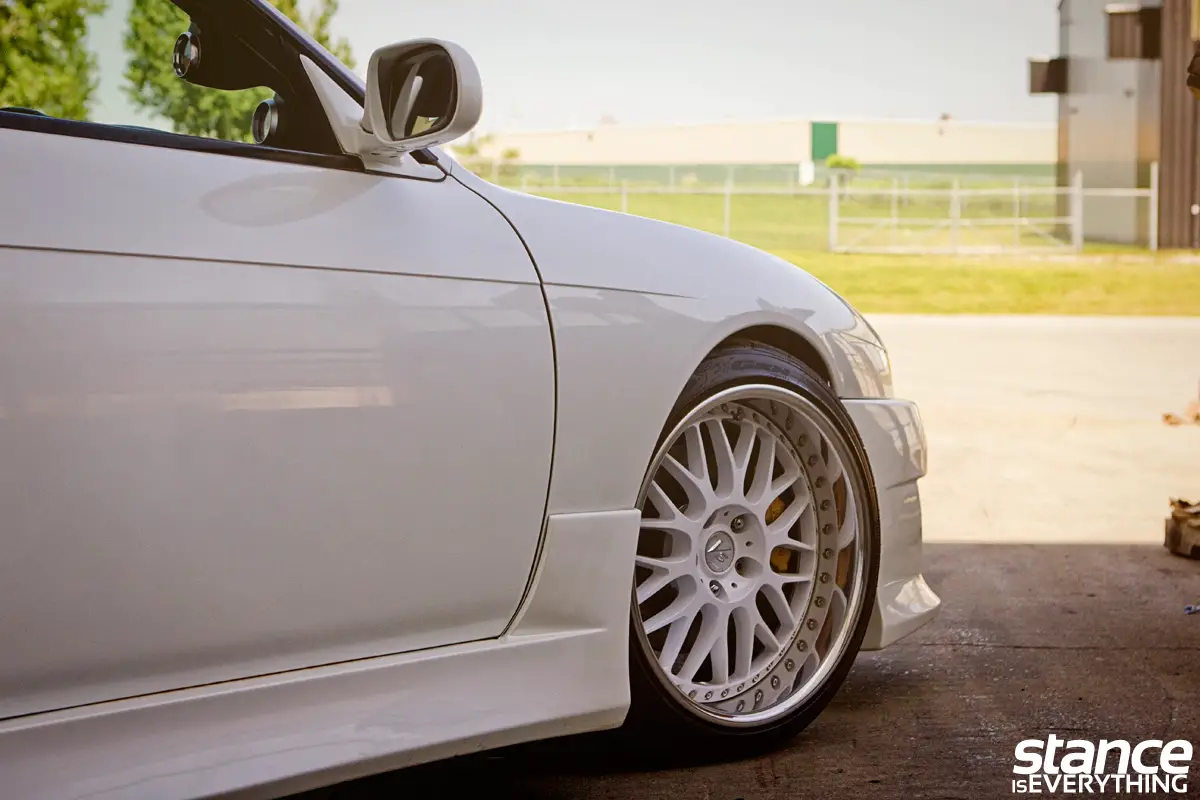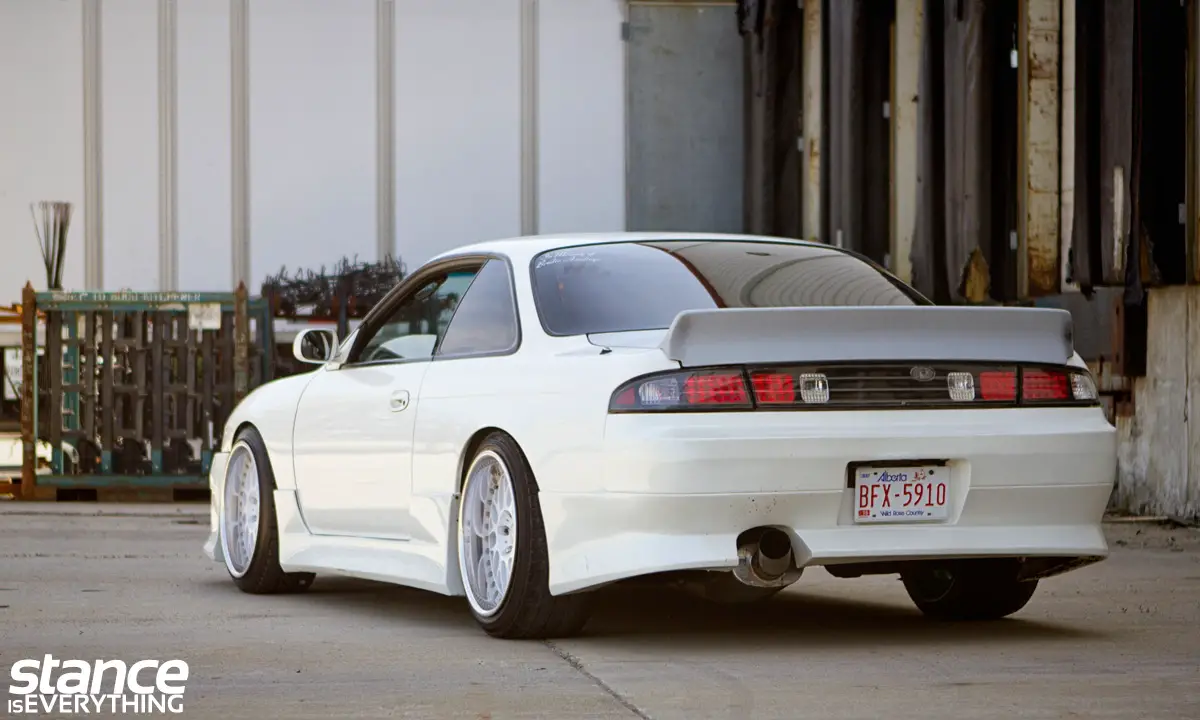 However just because the motor was well seasoned doesn't mean it couldn't get a little bit of cleaning up before being installed so Trevor did a little bit of preventive maintenance before getting a few things ceramic coated by RE-Speed in London Ontario.
Since the power plant got a little bit of sprucing up Trevor also gave the engine bay a once over, tubbing the front wells and having the whole bay painted the same metallic white the rest of the car will eventually be by D'ALCOR Collision Inc.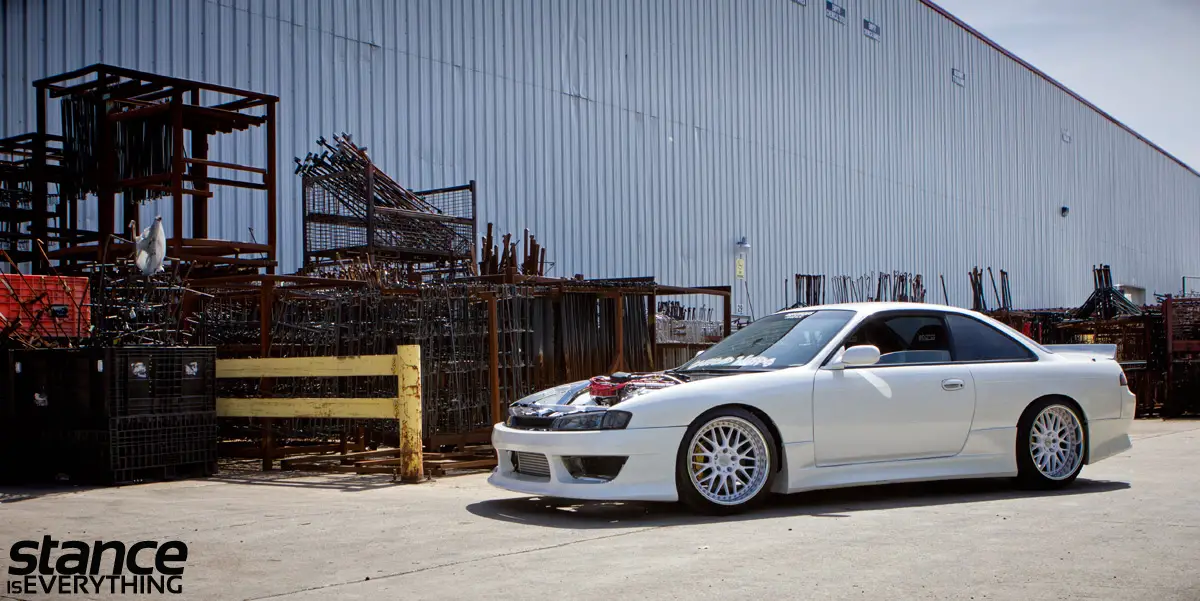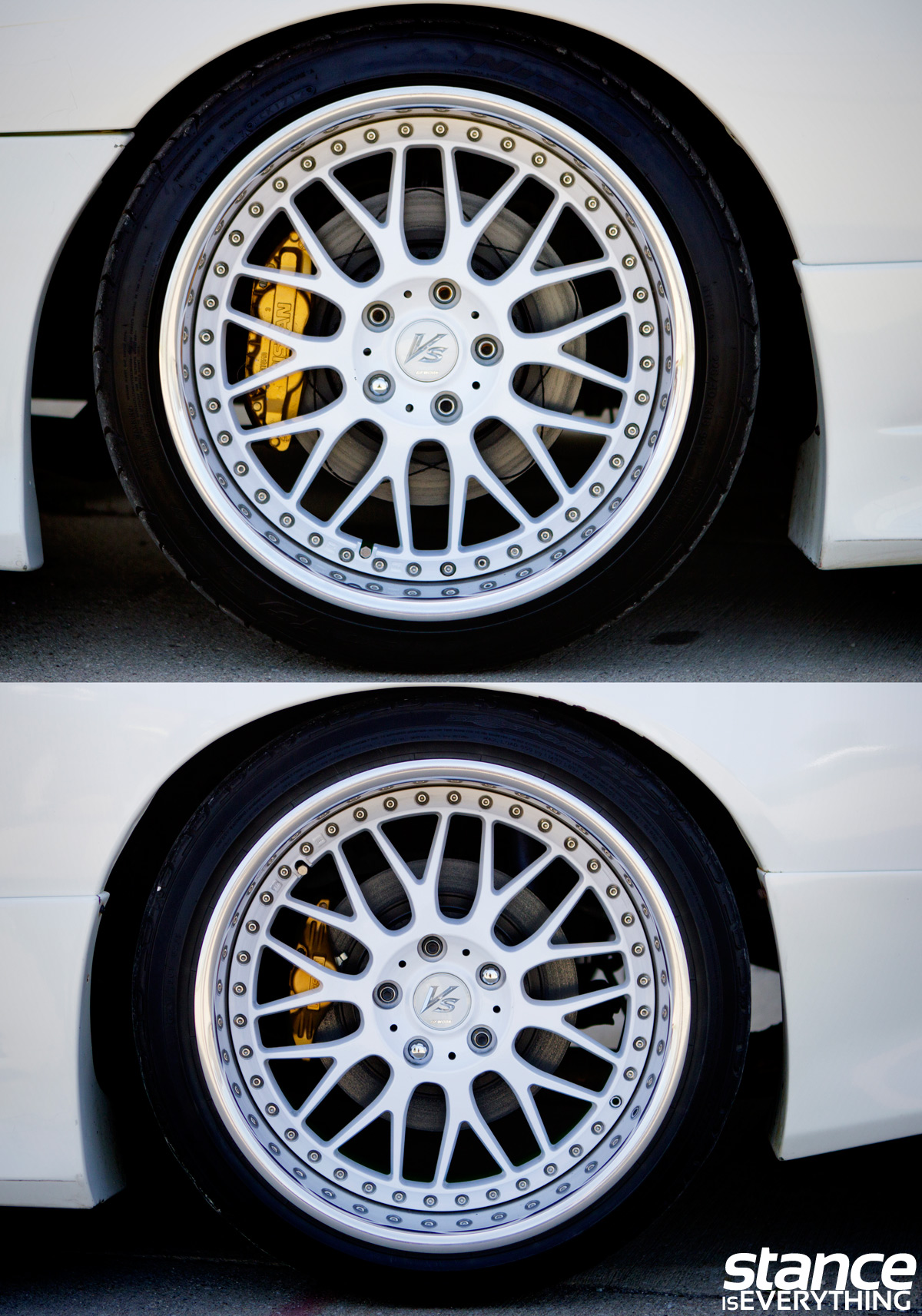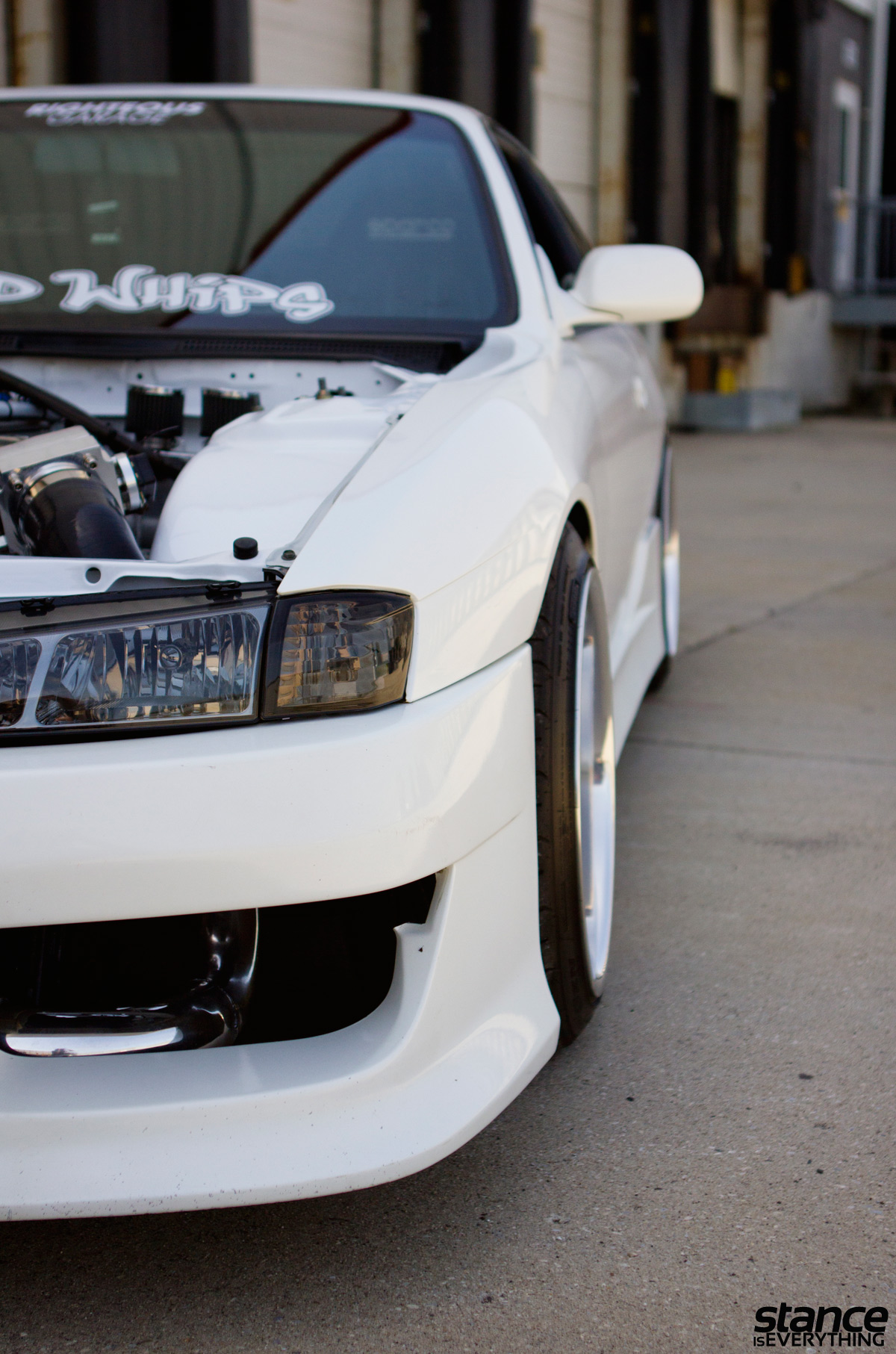 With the motor sitting between the tubs the next hurdle Trevor had to tackle was the wiring harness and since Trevor's job takes him miles away from his car every few weeks he simply took the schematics of both vehicles with him on the road and tackled the harness during his down time.
Once back home in his garage, with one rainbow end of the wiring harnessed connected to the other, Trevor reached out to Ricardo Tolay at DNA performance in New Jersey for help dialling in a driveway tune that would allow him to start shake down runs.
Currently the car is fairly sound mechanically, but inside Trevor's head lives an impressive list of things he feels can be approved upon before he deems the car properly finished.
In fact at the time of this shoot Righteous Garage was about to pull the suspension of the car apart and replace it with HSD components in order to get the car sitting over those Work VS-XX wheels exactly how Trevor in-visions.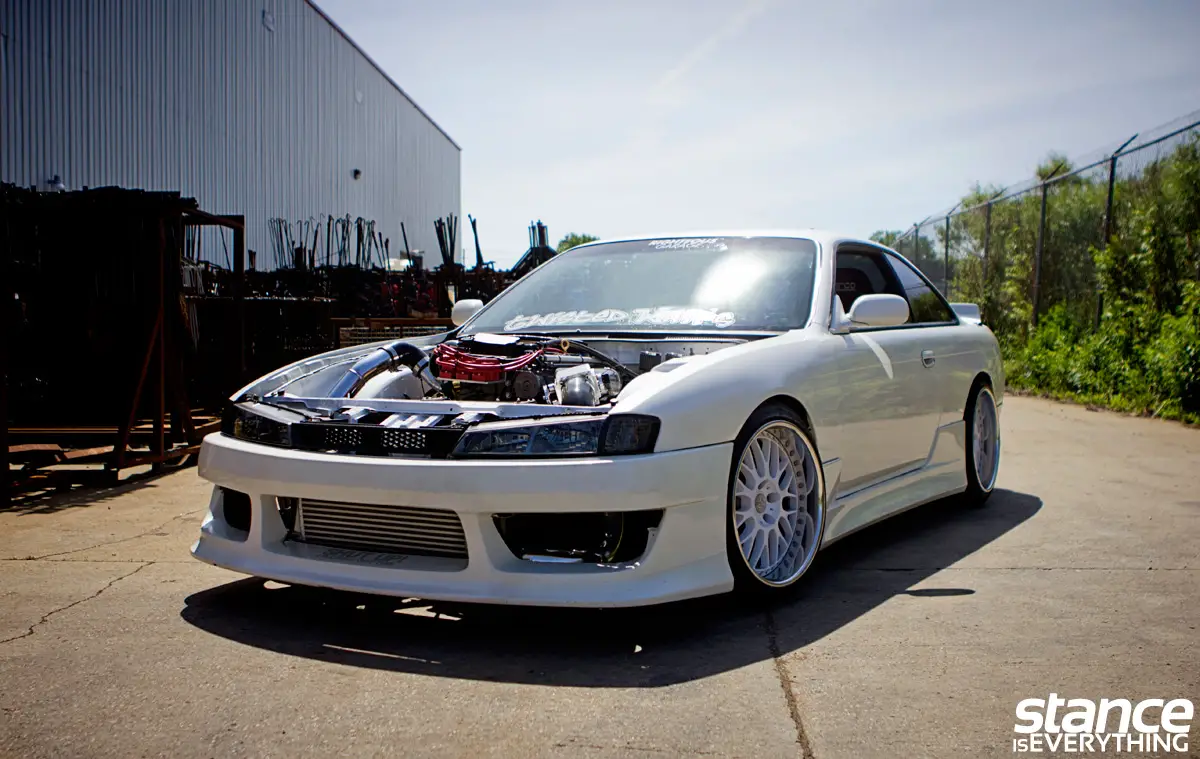 Already one of the most unique Nissan S14s ever built this car will no doubt be a thing of legend once it is finished to Trevor's approval. I can't wait.
Follow this build:
On Facebook
On Instagram
Trevor sends thanks to everyone who helped him out during the build including all the Twisted Whips members eagerly waiting and encouraging him to finish!