At one of my previous jobs I used to walk by a local Toronto Mini dealership on my way to work, as I passed I would look inside and wonder why there were not more modified Minis cruising the streets. It seemed that at the time, for whatever reason, the enthusiast crowd over looked this capable platform.
Lately though the Mini has been making a lot of waves in the online stance/flush community and one that's been causing quite a bit of a stir is Nathan Gilbert's o9 dark silver blacktop.
Having previously owned and modified a Volkswagen Corrado Nathan knew exactly which factory options and upgrades his Mini needed in order to work with the vision he had in mind, and almost immediately after he drove his Mini off lot it was it was under the knife to have a JCW Aero kit and set H&R coil overs installed along with a set of 18×7.5 Konig wheels.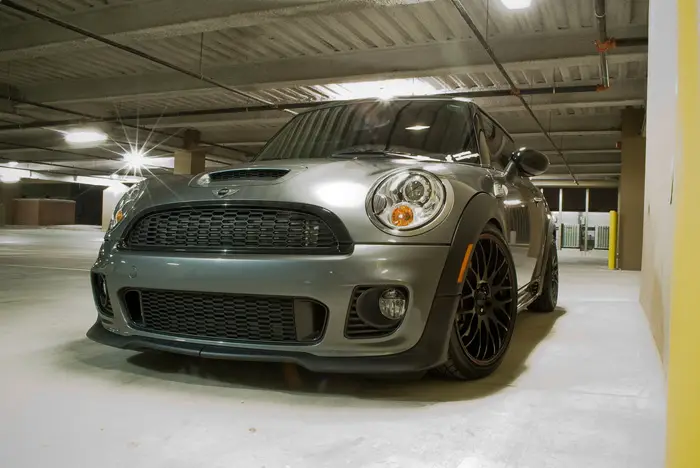 Not about to build a car that was all show and no go Nathan added a turbo back exhaust system, and intake to give the mini a little more zip, and opted to make his time behind the wheel further enjoyable by adding a JCW Recaro seat imported from the United Kingdom.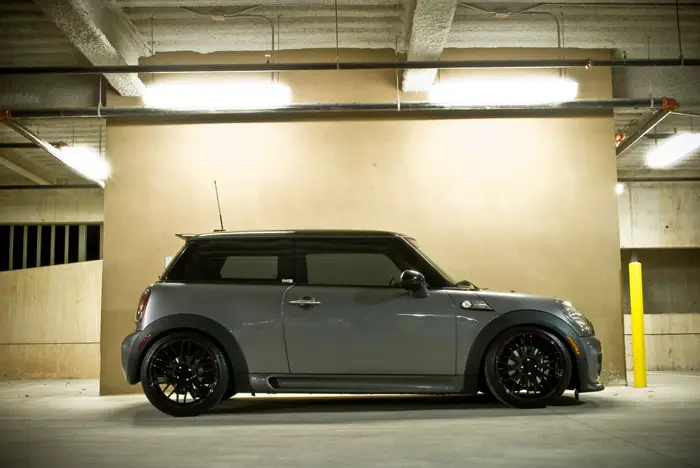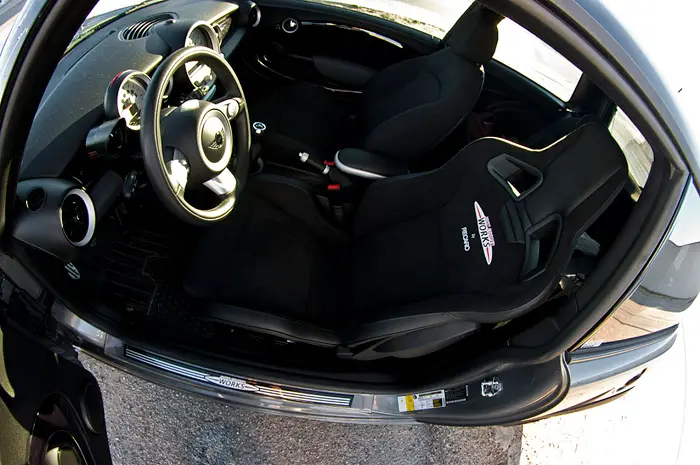 For those of us who do not know much about Mini's Nathan explains that this seat is essentially a deluxe version of the Recaro Sportster seat;  equipped with side impact air bags, heating units,  and the John Cooper Works logo embroidered into the alcantara covering.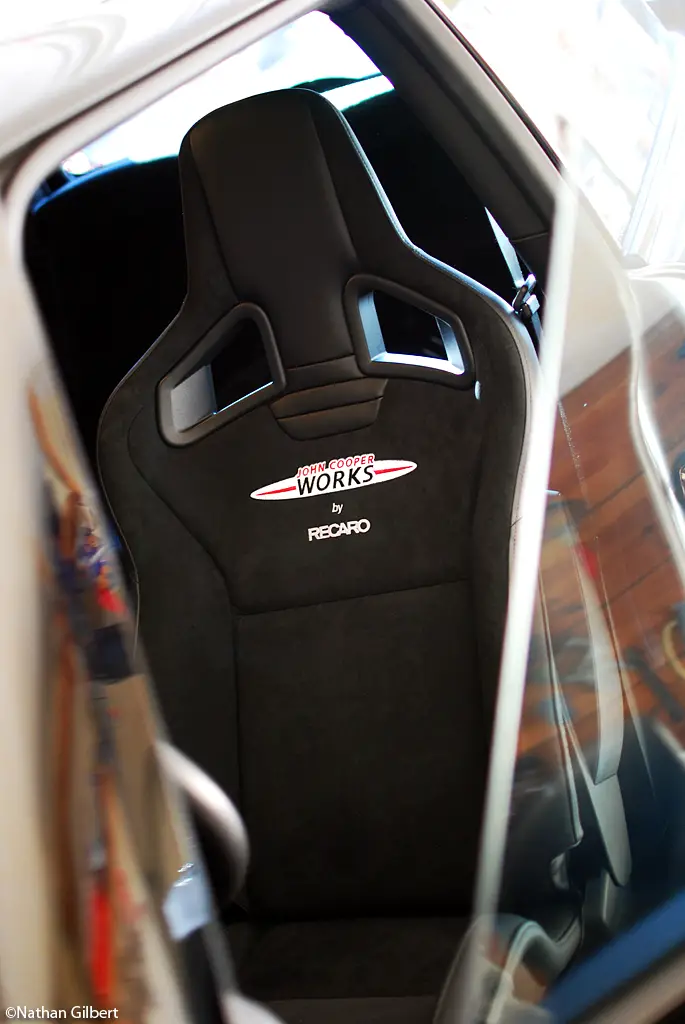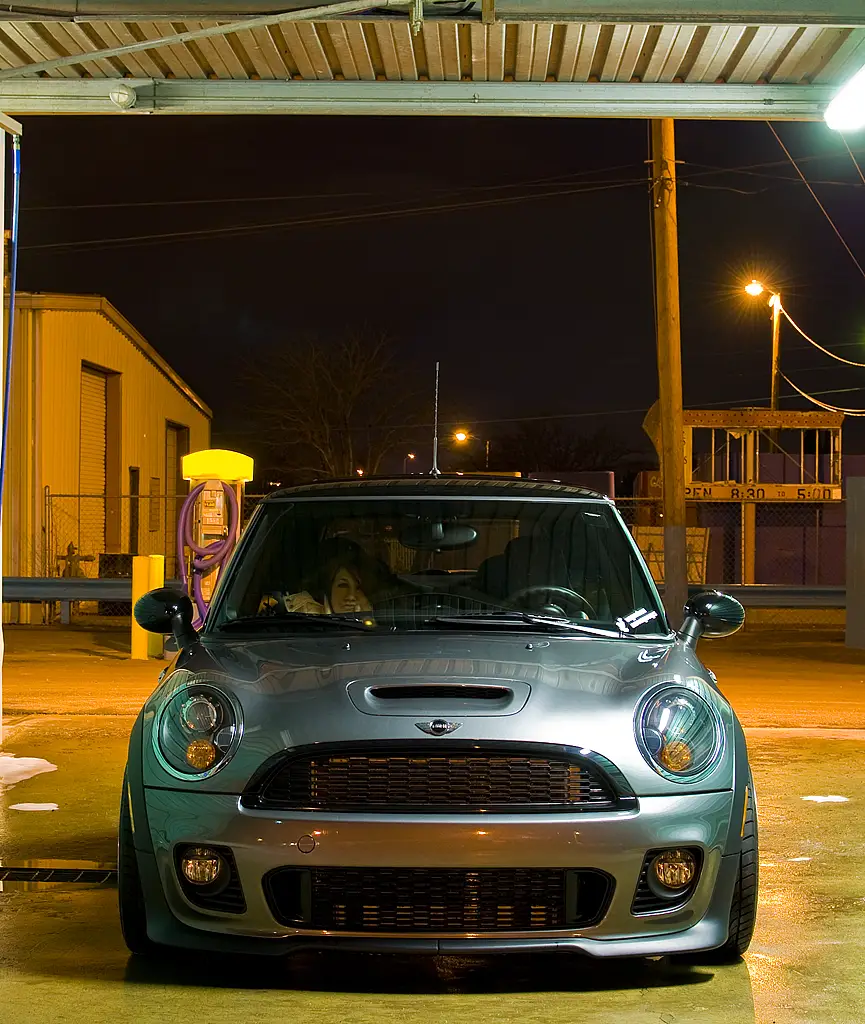 After rocking the Konig wheels for awhile Nathan was fortunate enough to come across a set of staggered CCW Classics, CCWs are quickly becoming popular among the stance crowd and for good reason. These wheels instantly transform the look of whatever car they are on and always look good doing so.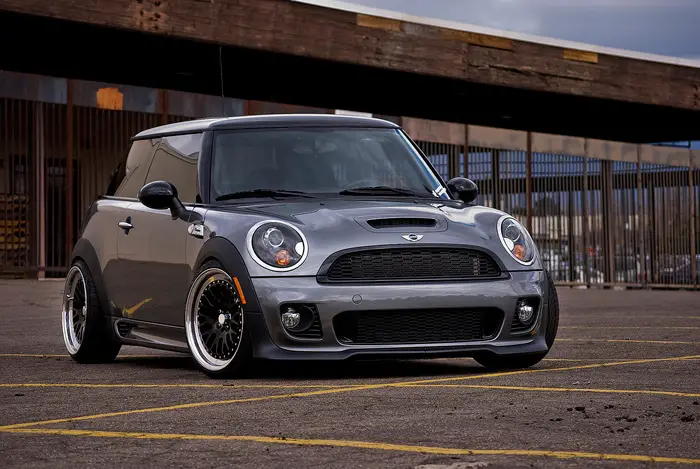 Nathans CCW setup consists of 18×8 front wheels with an offset that has been adjusted from 32 to 27 via a set of 5mm spacers  and a set of 18×8.5 rear wheels with an offset of 28.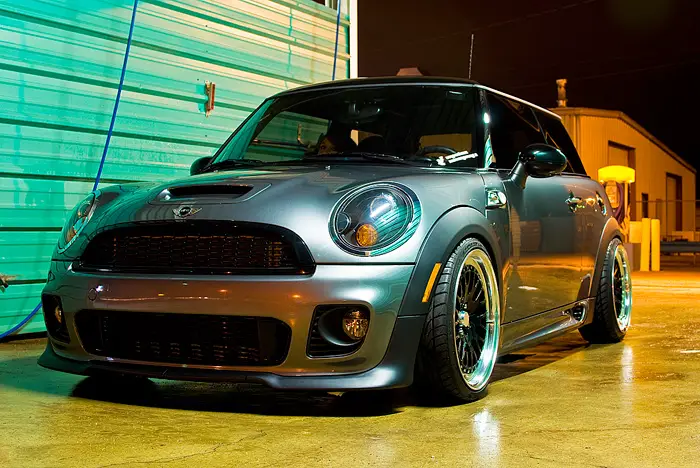 With the new wheels Nathan set up his H&R coils with 2 threads left to go down up front and 5 in the rear, this setup allows Nathan to drive his Mini daily without having to worry too much about the conditions of the corners he is tearing up.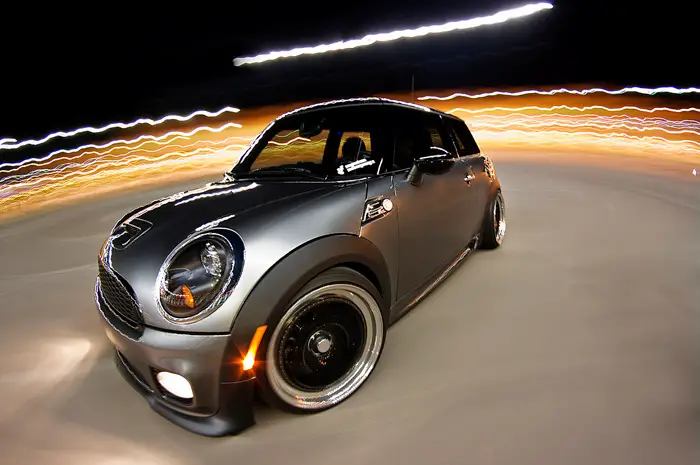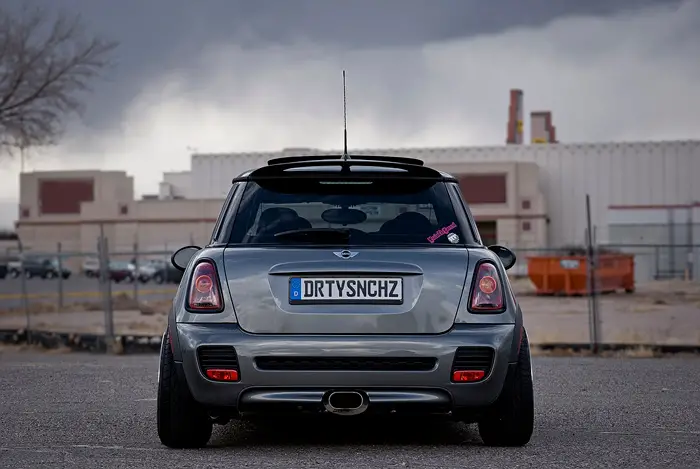 I am very glad that Nathan contacted me and gave me the opportunity to not only show off the transformation of his car, but also showcase his great photography skills. If you want to see more of both his car and photos click over to his flickr account: flickr/gilboyto.
To end here are a few photos that I particularly enjoyed: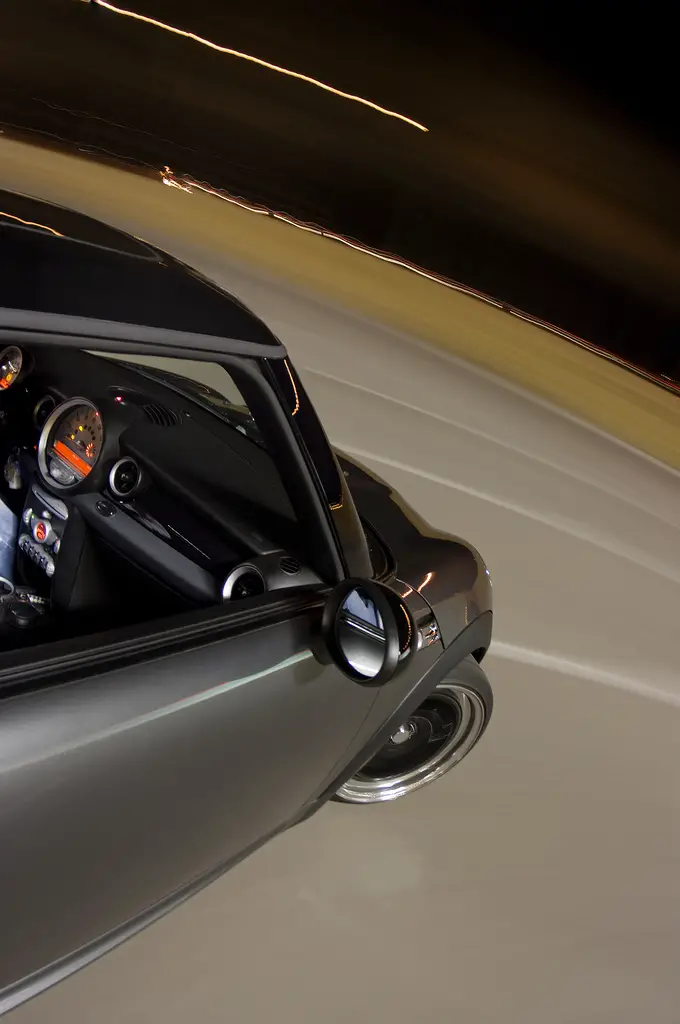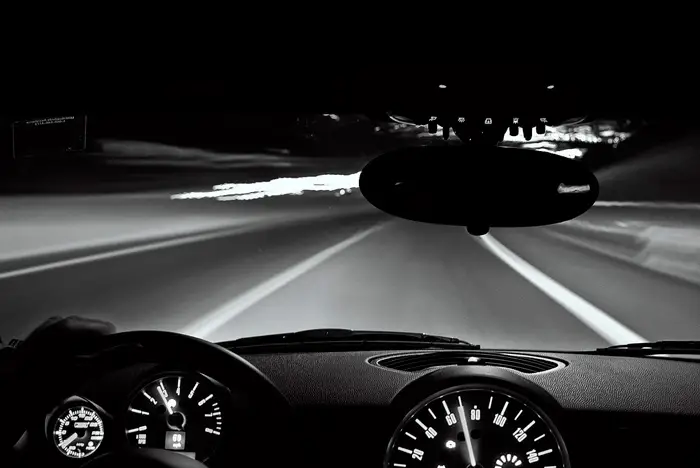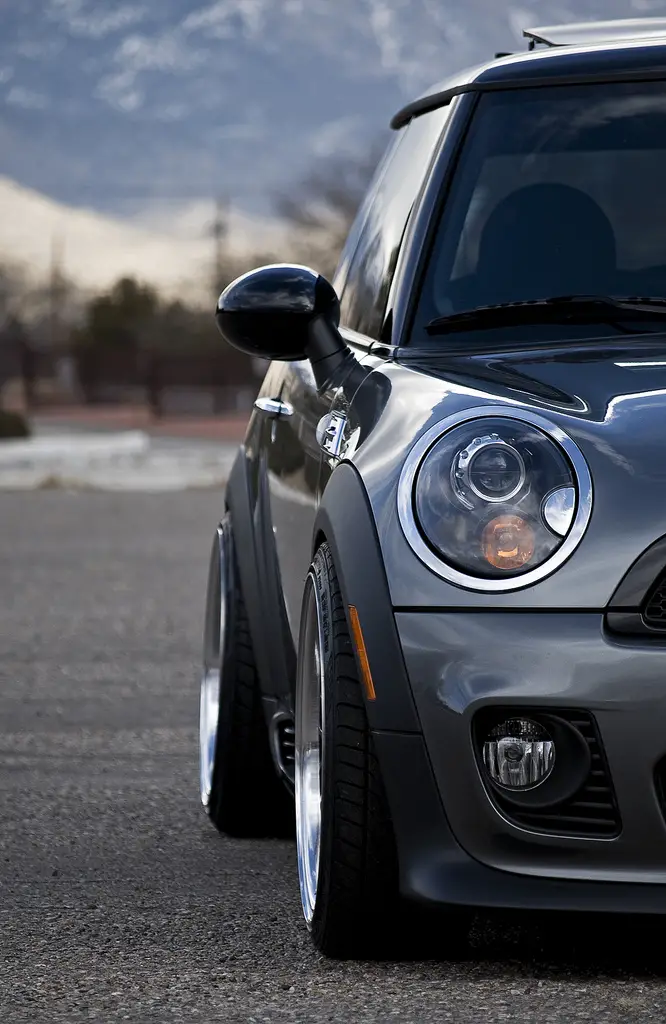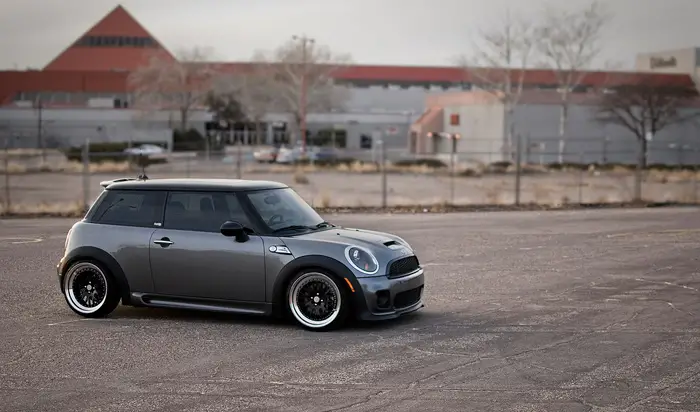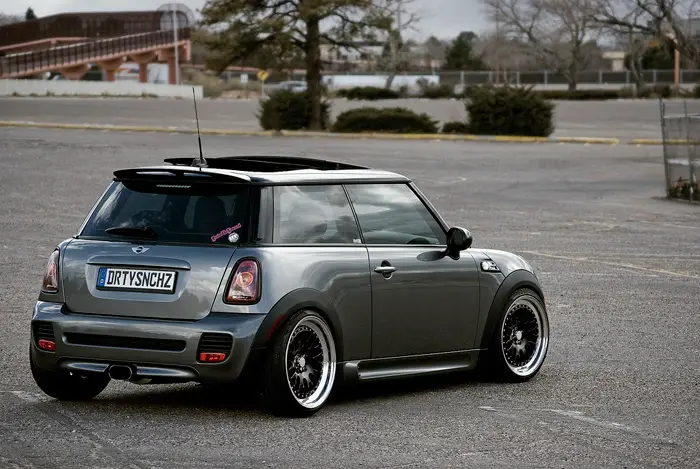 Once again a huge thanks to Nathan for the opportunity to showcase his ride.