Trikes have become somewhat commonplace for WTF Friday's, first there was the John Deere trike, then the 2JZ monster headed example, followed by a seemingly endless army of Fiero based models.
The latest to join this prestigious line-up is comprised of one half station wagon –of which I am embarrassed to admit I can't identify– and one half Windjammer fairing equipped motorcycle.
While perhaps not the wildest trike of the bunch it is arguably the most practical with seemingly ample storage space.
What makes this on particularly noteworthy is the owner who looks like the kind of guy who given the chance would tell tale, after tale, of the things he's seen behind the bars of this no doubt home built rig.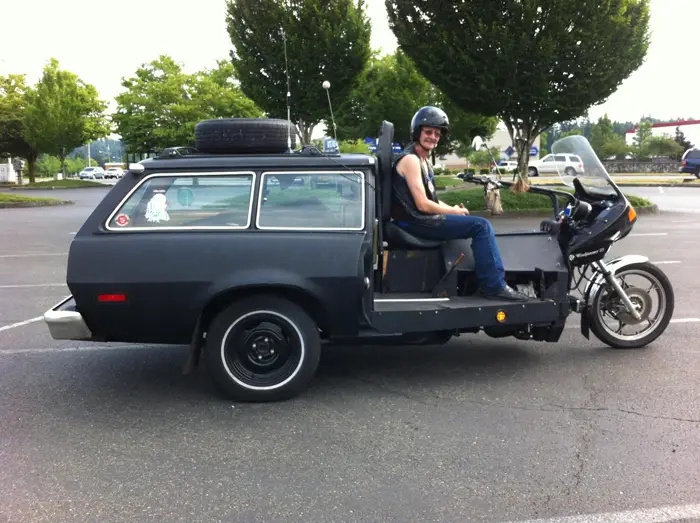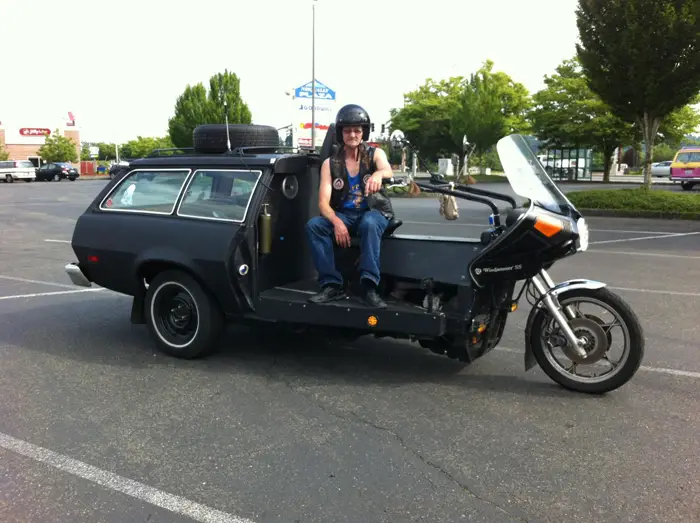 I mean look at him; judging by his clothes, grin, and unique choice of transportation he's obviously a little eccentric and doesn't really give a shit what people think. Those people are always interesting to talk to and more often than not have the best stories.
Unknown trike riding sir, keep being awesome.
Site Updates
If you somehow missed it the 2013 fall line-up of apparel is now in the store. I am really excited about these shirts and hopefully you guys are too.
I will have them at events from now until the end of the year and If you want to pre-order them for event pickup you can do that atstanceiseverything.bigcartel.com. Of course I also ship world wide.

Event wise it is a long weekend so things will be fairly tame event wise but Nextmod Mississauga is holding their Grand Opening shindig on Monday which should be a good time.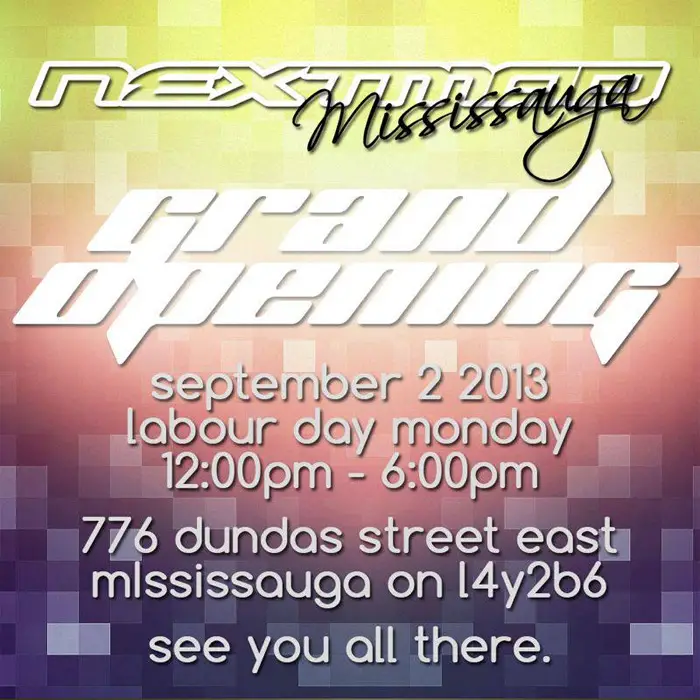 Flashback Friday
It's crazy to think that the first Nextmod location opened in June of 2009 and now there are stores in Markham, Ottawa, and Mississauga. Here's a look back at the opening: