Winter just seems to keep on keepin on, and what better way to combat the snow and cold weather than with a bagged Subaru?
This one sits on a Bag Riders kit and currently wears Enkei 18×9.5 RPF-1 wheels.
Not just a looker this particular Subaru WRX puts down 400whp and 400 foot pounds of torque at around 18psi.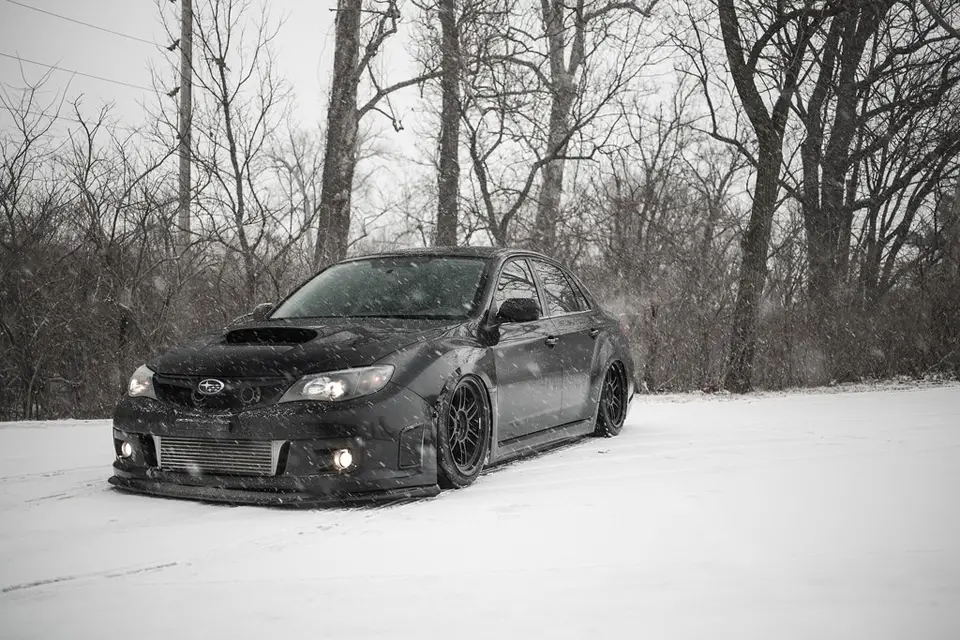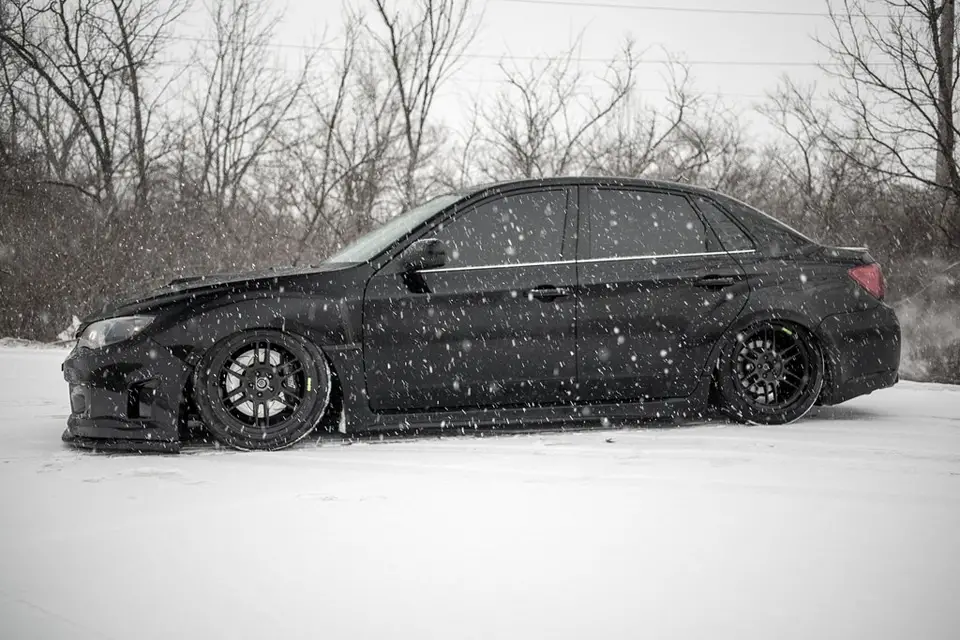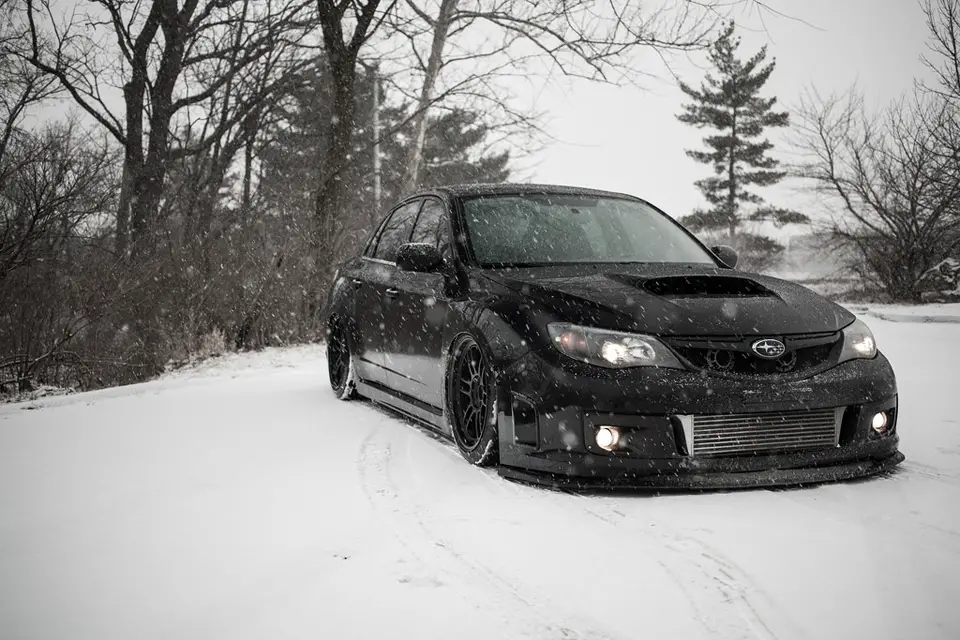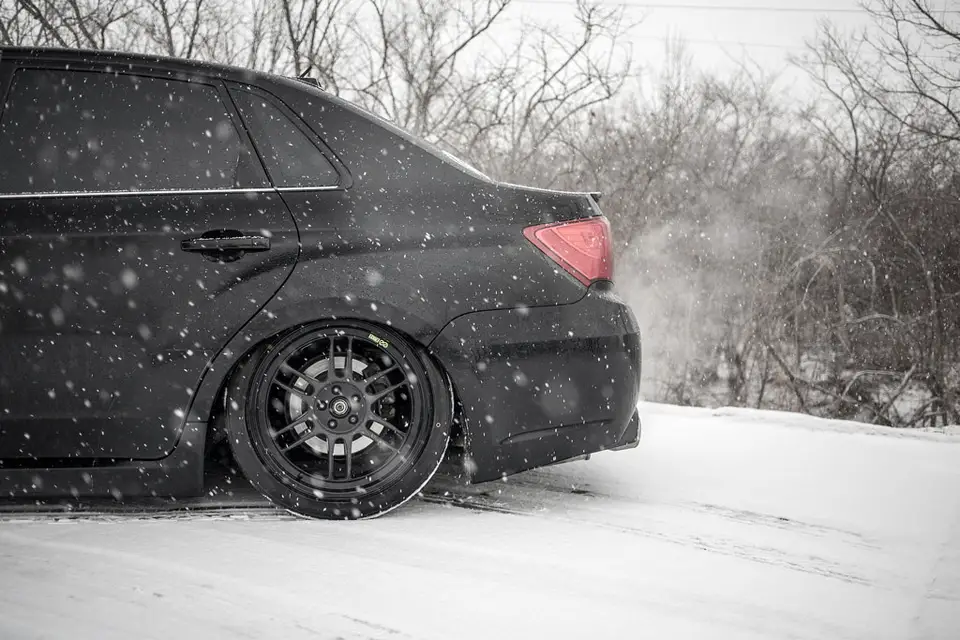 The build thread is here, and more pics of the car in it's current state can be found here.