I feel fairly confident that everyone reading this has, at some point, penned the odd doodle or sketch of a something automotive related.
My first illustrations are a vivid memory, and though I can't/don't draw today, illustrating at a young age gave me both an appreciation for the finer details of vehicles, as well as an appreciation for art in general. Recently I've found a renewed interest in automotive art and as such I've been perusing the work of others.
One artist –who I've been following via his blog Design 165— is Chris Piscitelli who's incredibly cool 2014 'Daily Moleskine' project leapt out as something I simply had to share here.
Before launching into the collection thus far I am going to share an excerpt of the inspiration behind this series because I feel it too is something all of us can relate to. I myself have a BMX magazine collection that's a little out of control.
At some point in the 70's my mother made my old man toss a bunch of his old car mags. I'm not sure where he managed to hide the hundreds that I still ended up with, but regardless, when he "purged" the first time, he ripped pages out with things that were important to him at the time. So I have an overflowing folder with piles of disintegrating magazine pages from the early 60's. I've decided to use them as the subject of my daily Moleskine pocket sketch book til I fill it, or run out of old pages to reference…(I'm sure the former will happen first). – Chris Piscitelli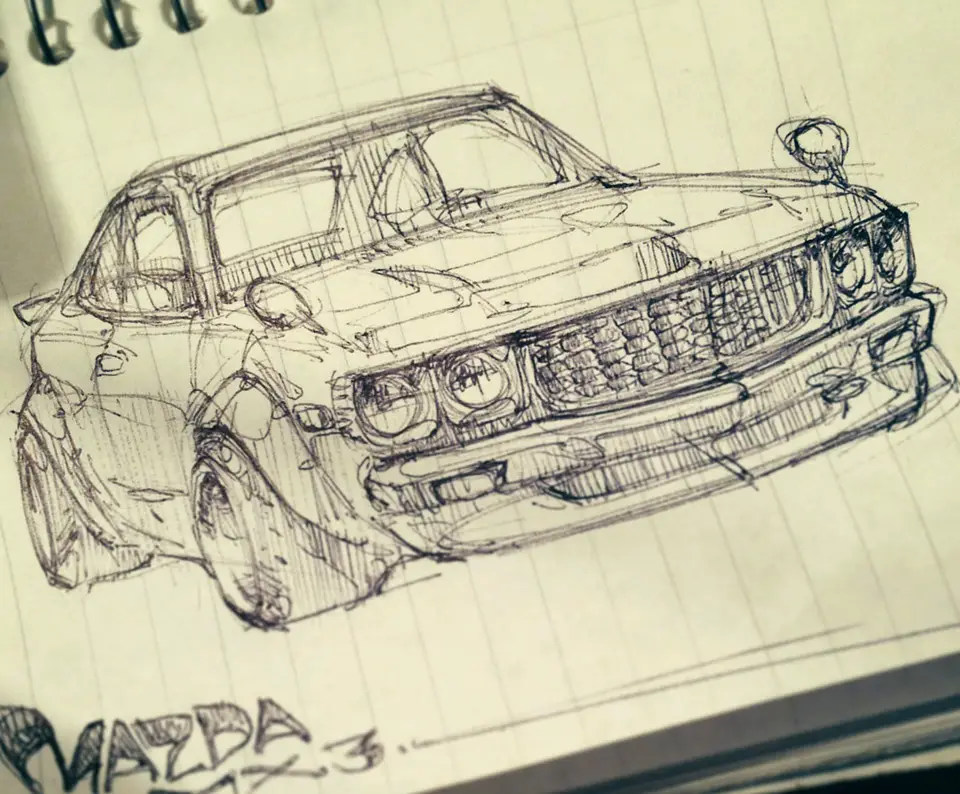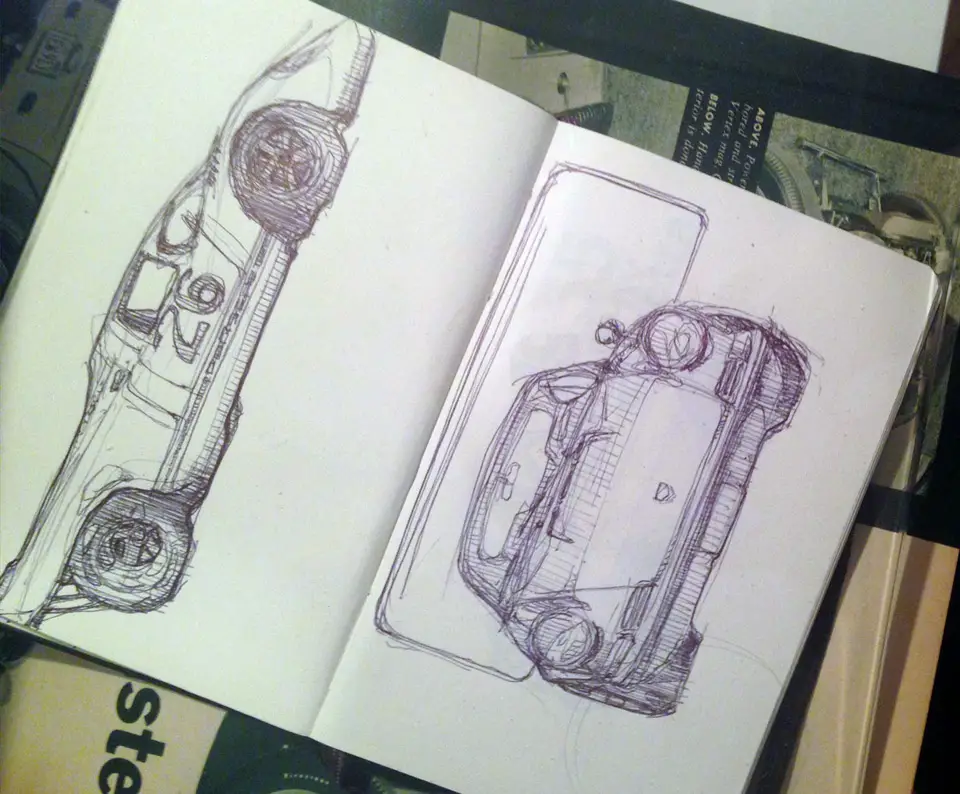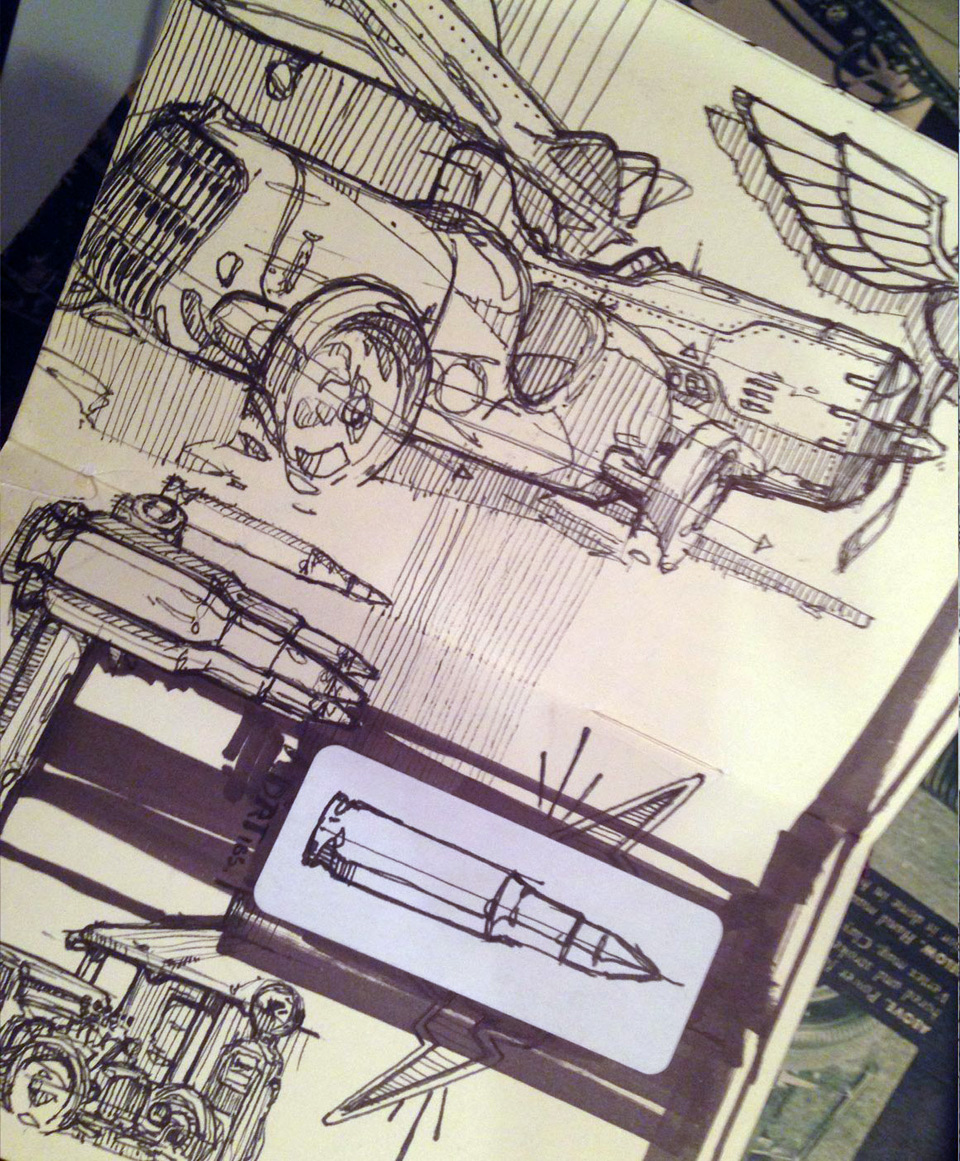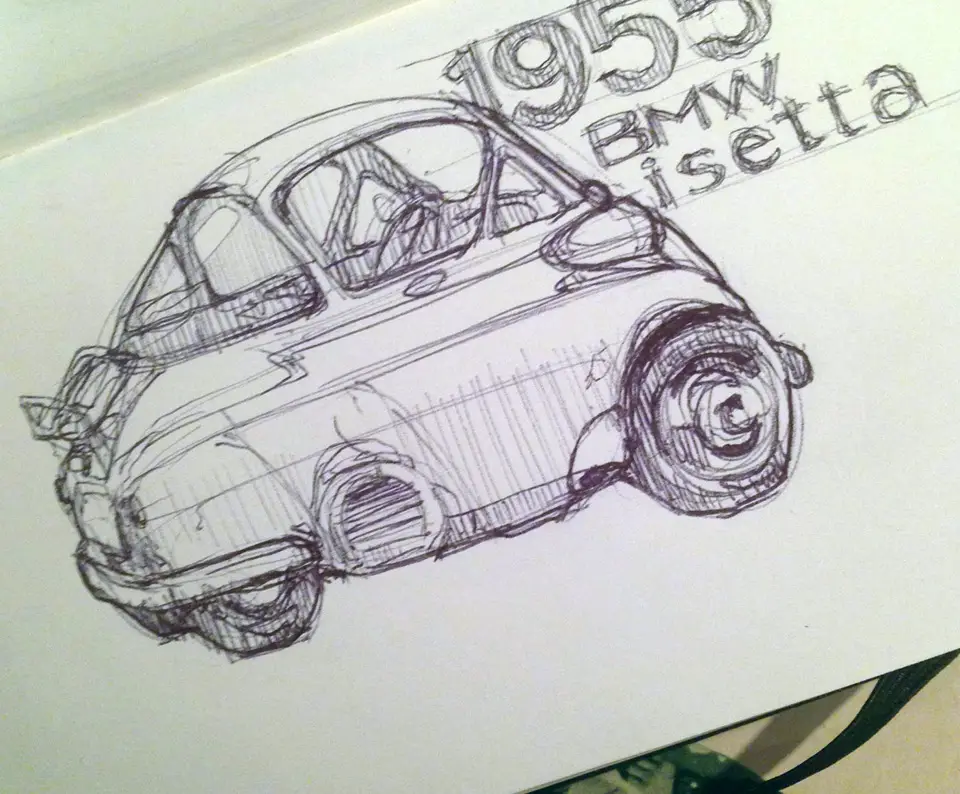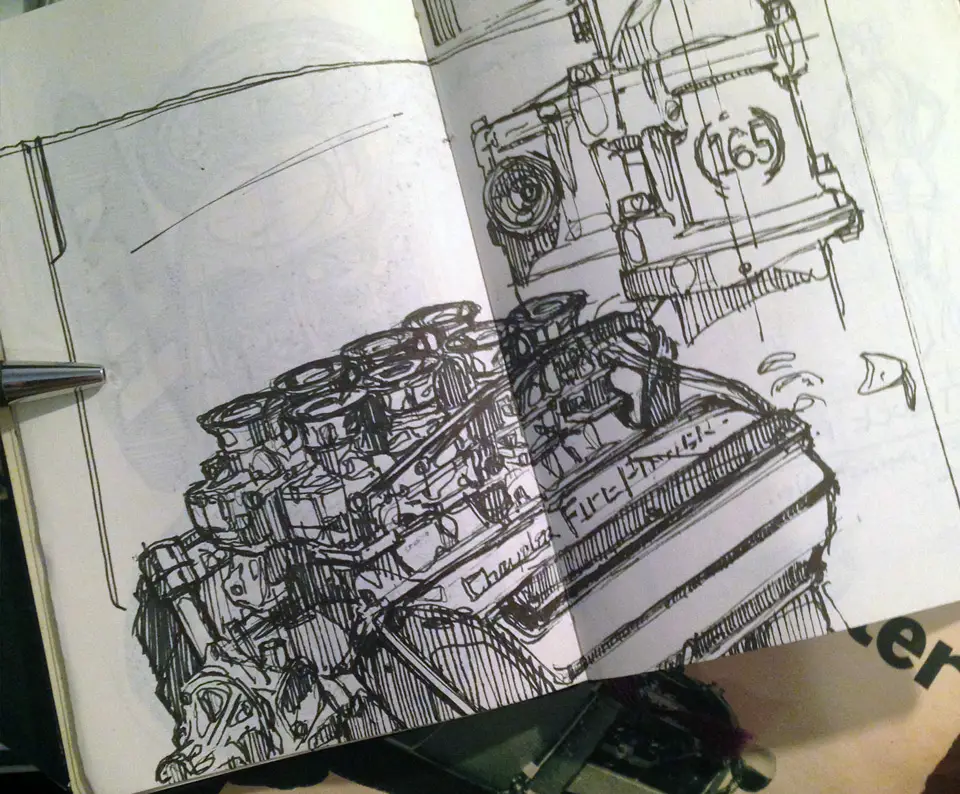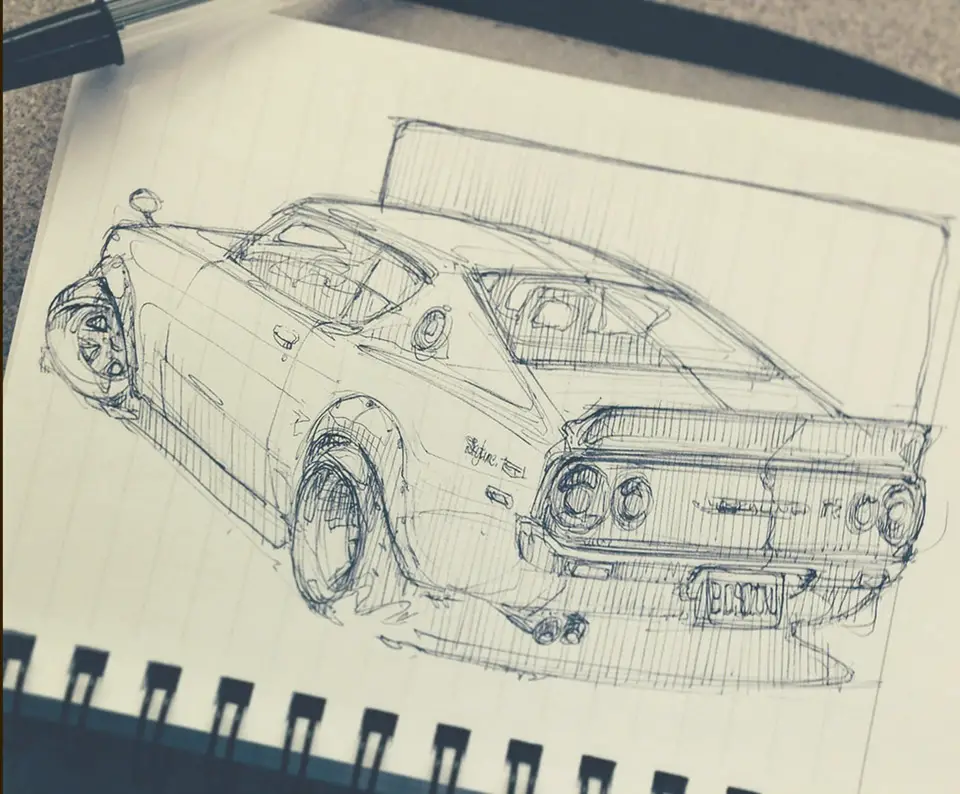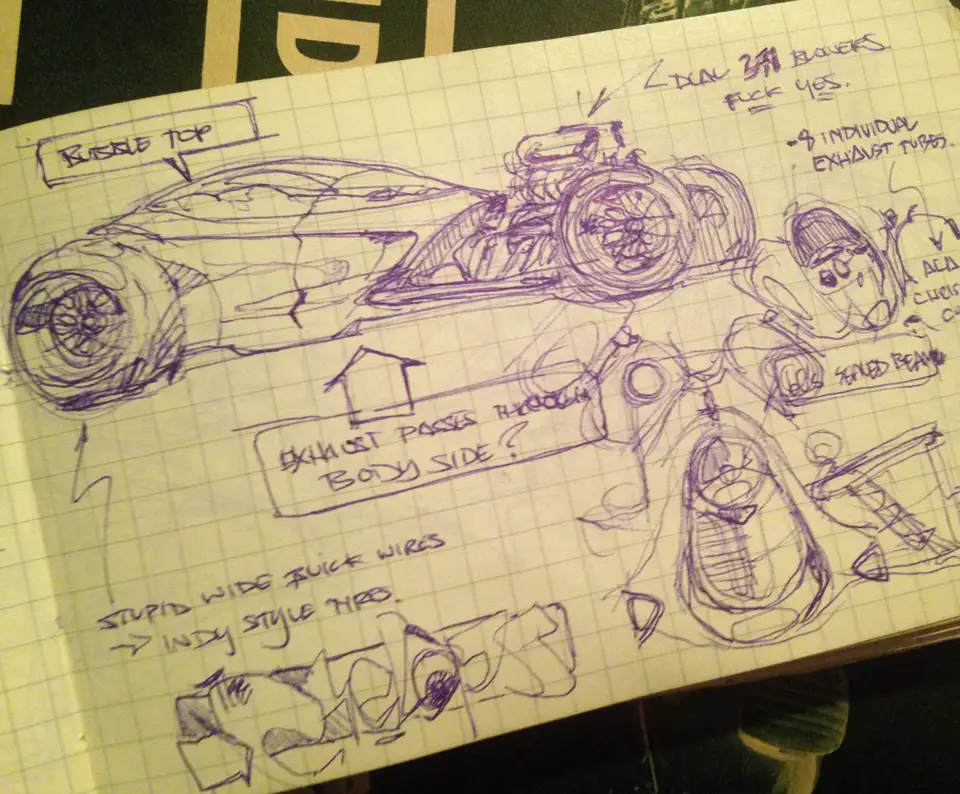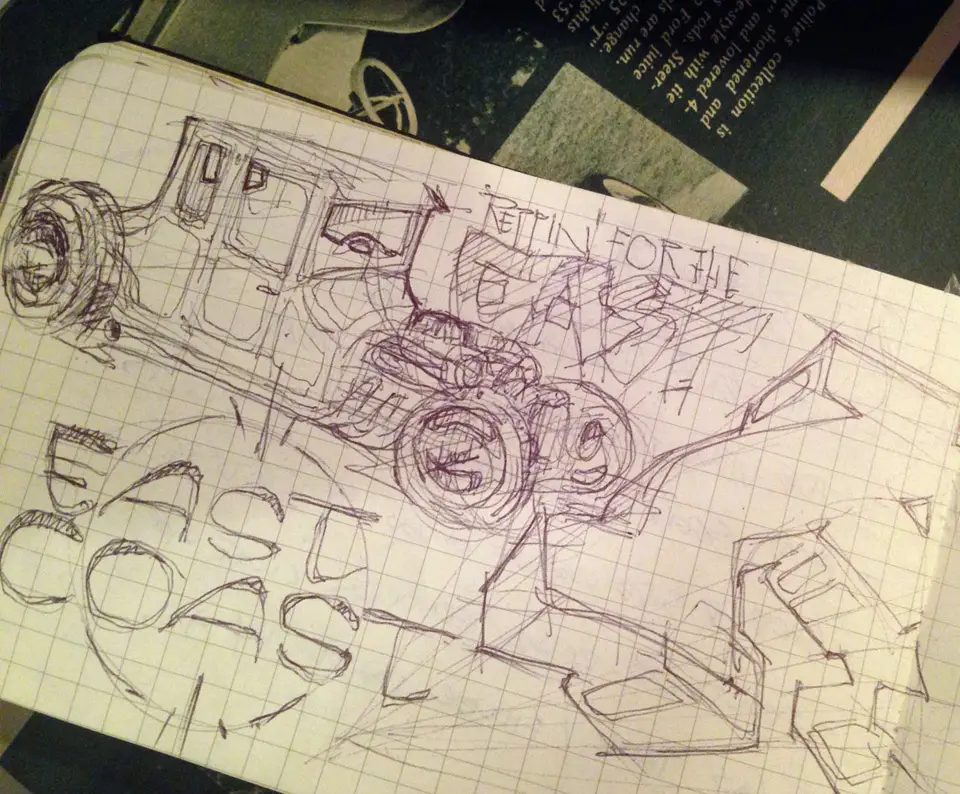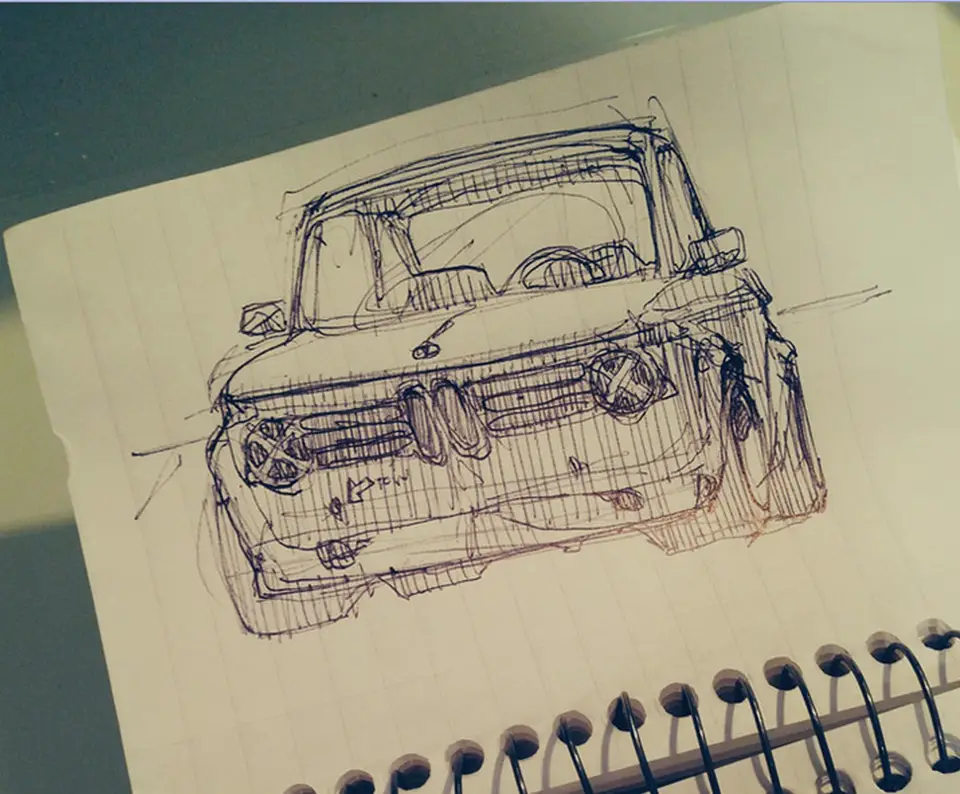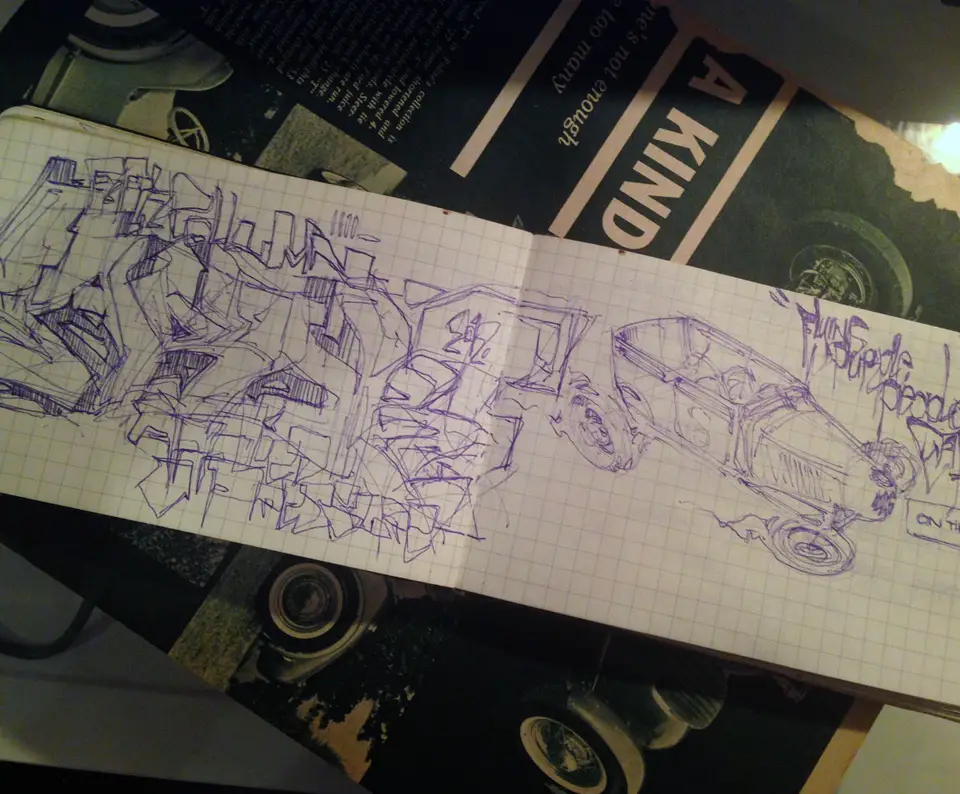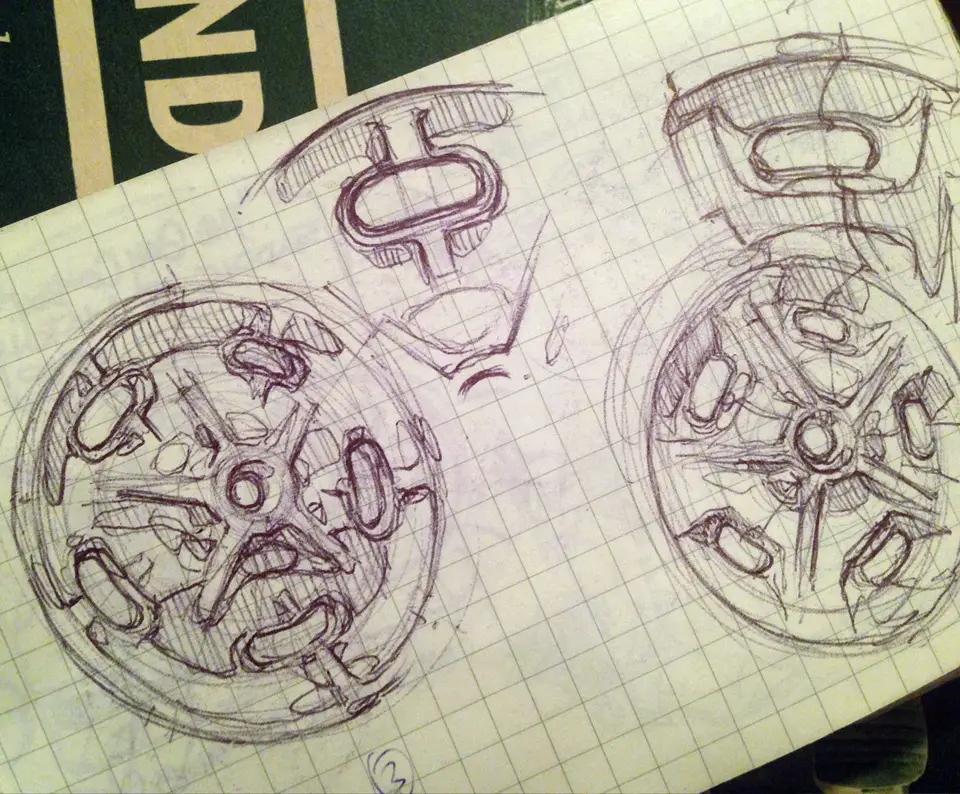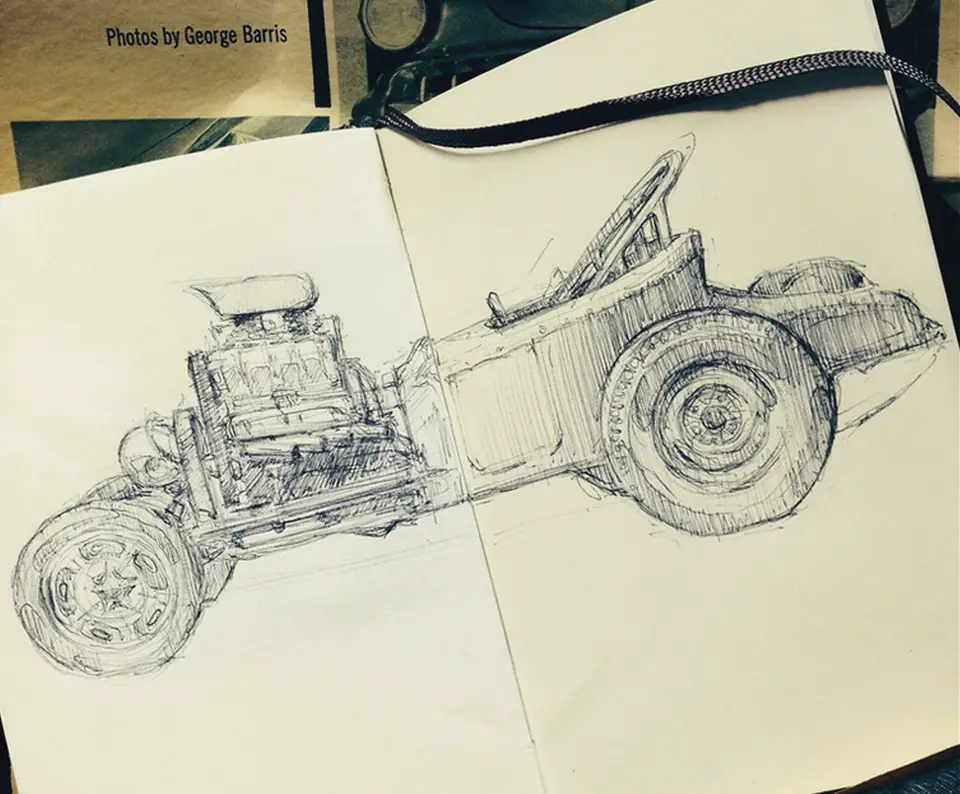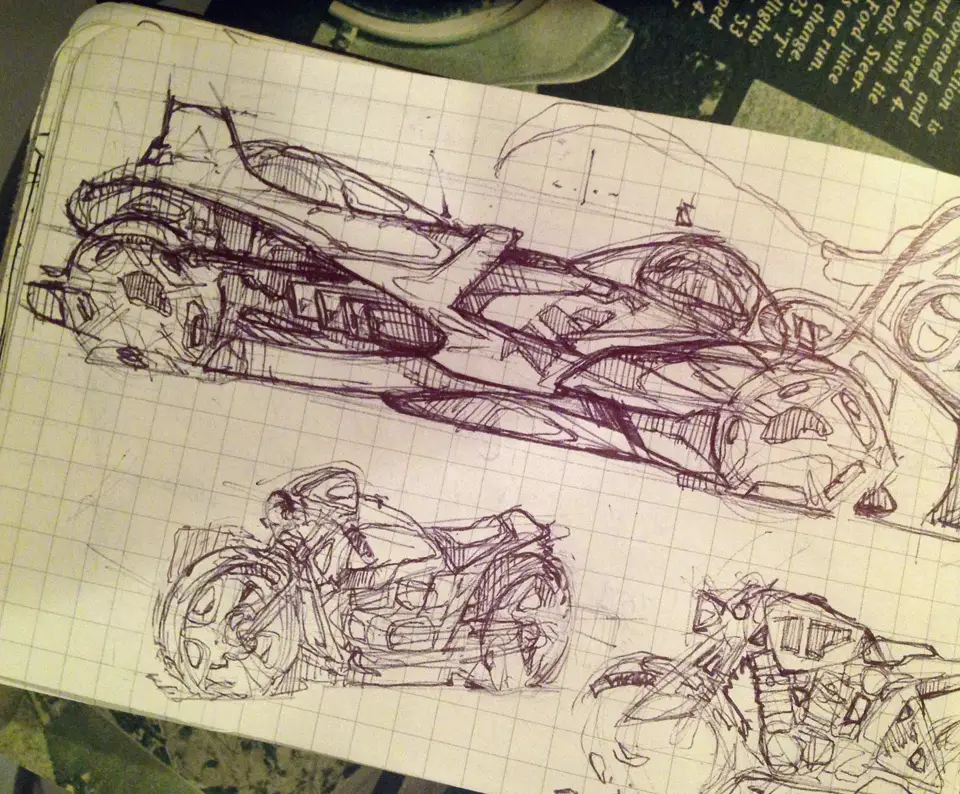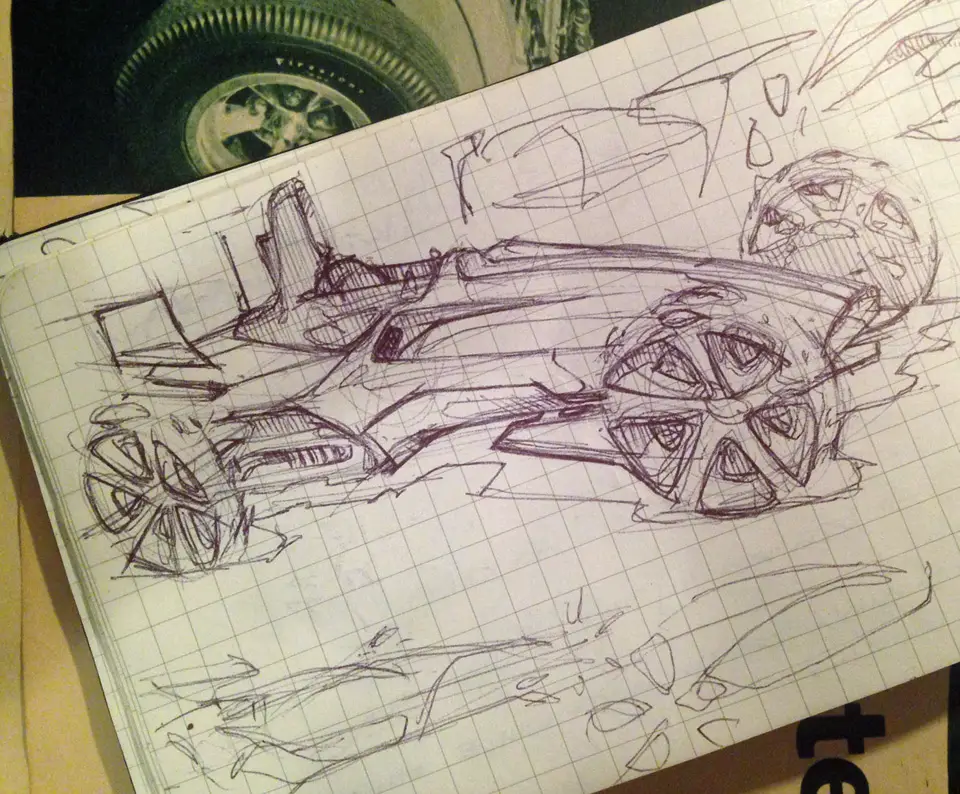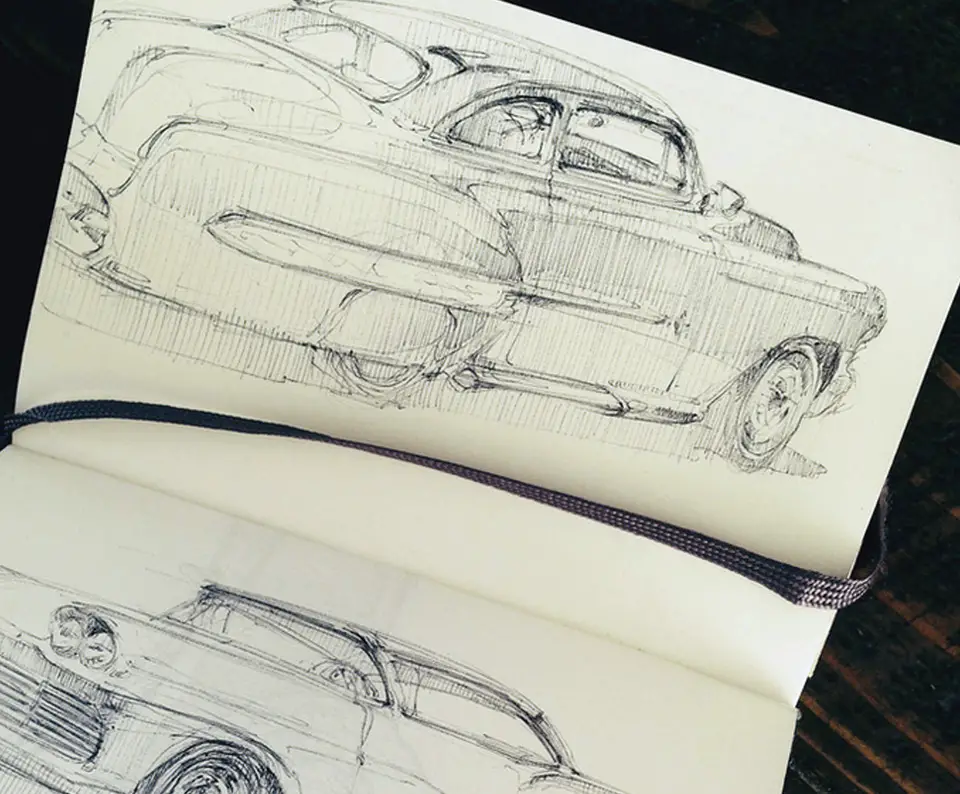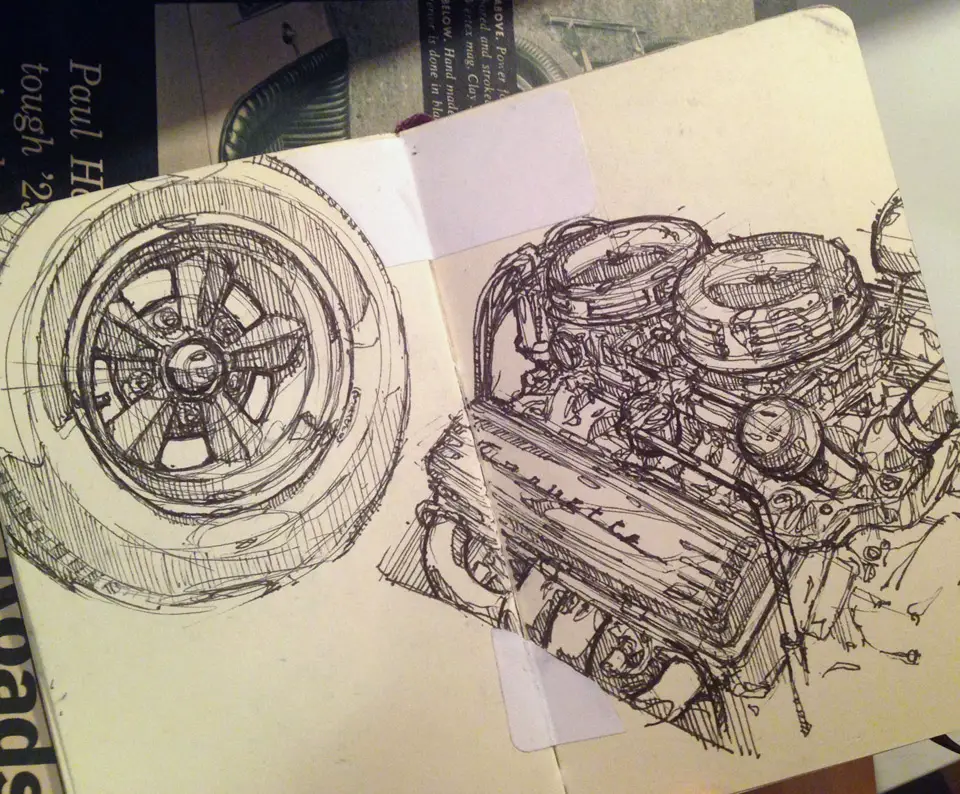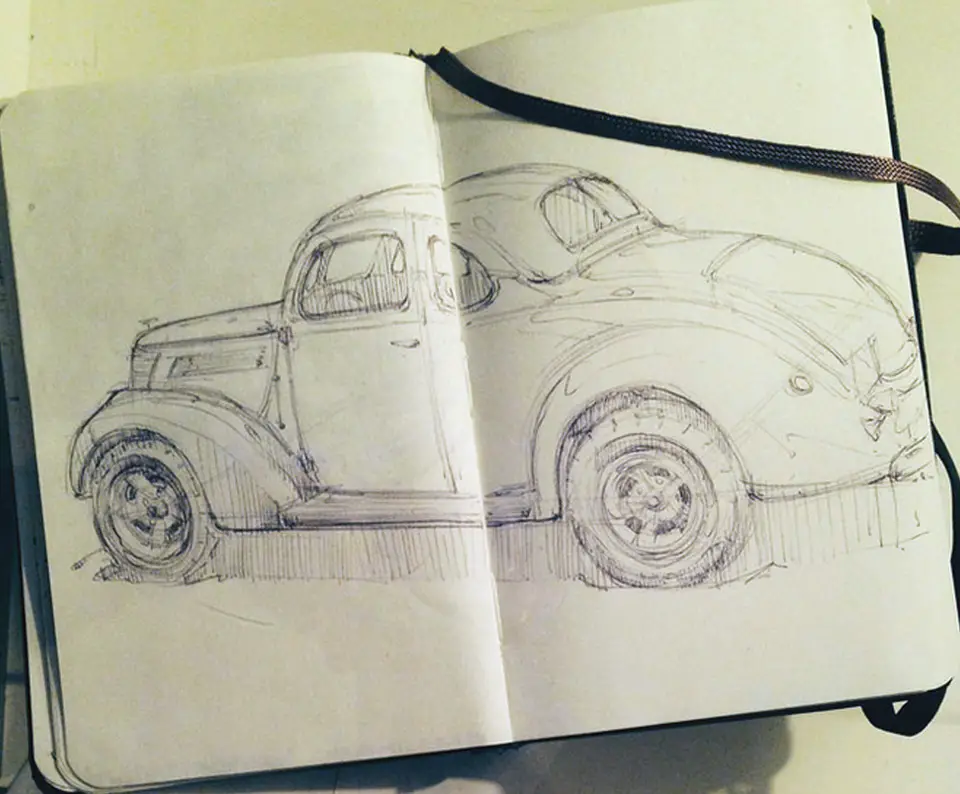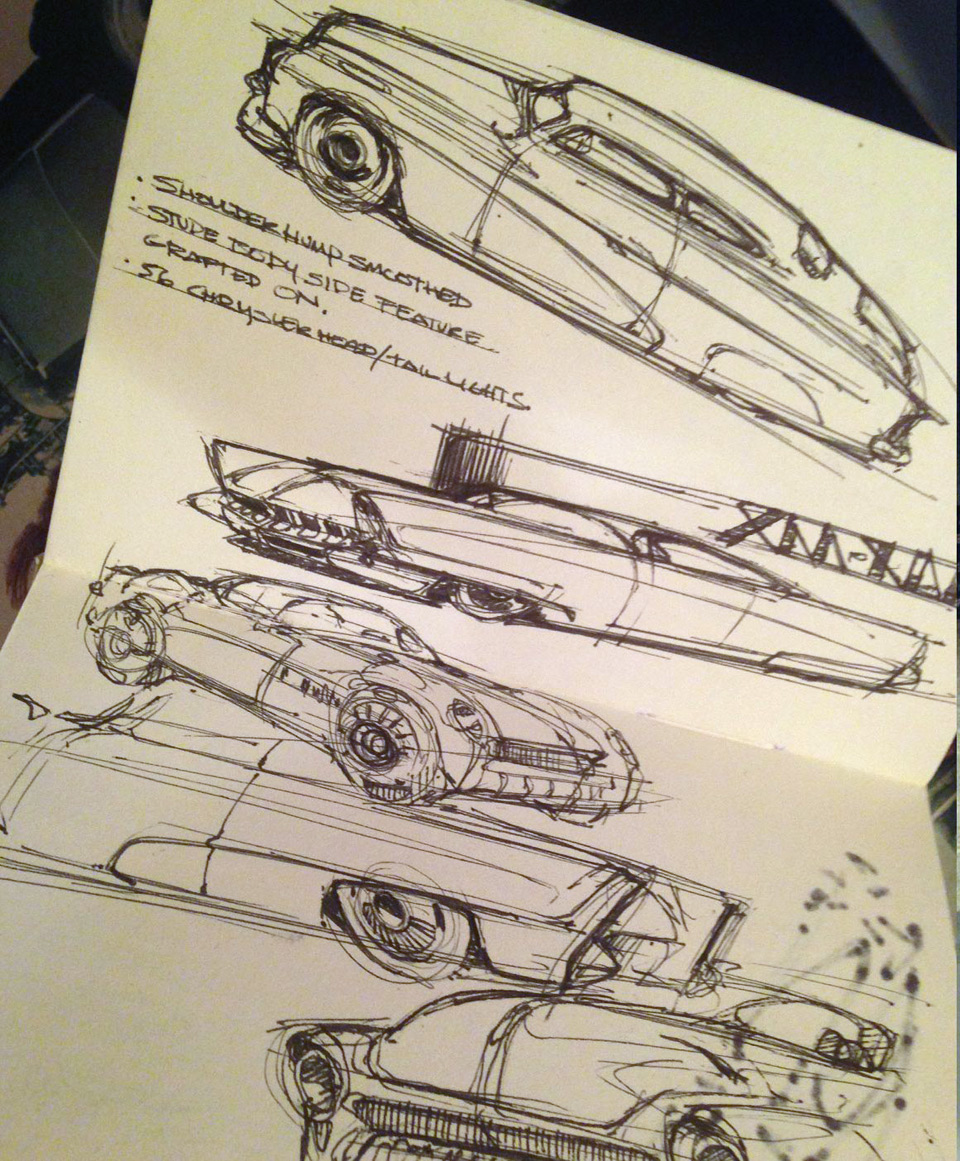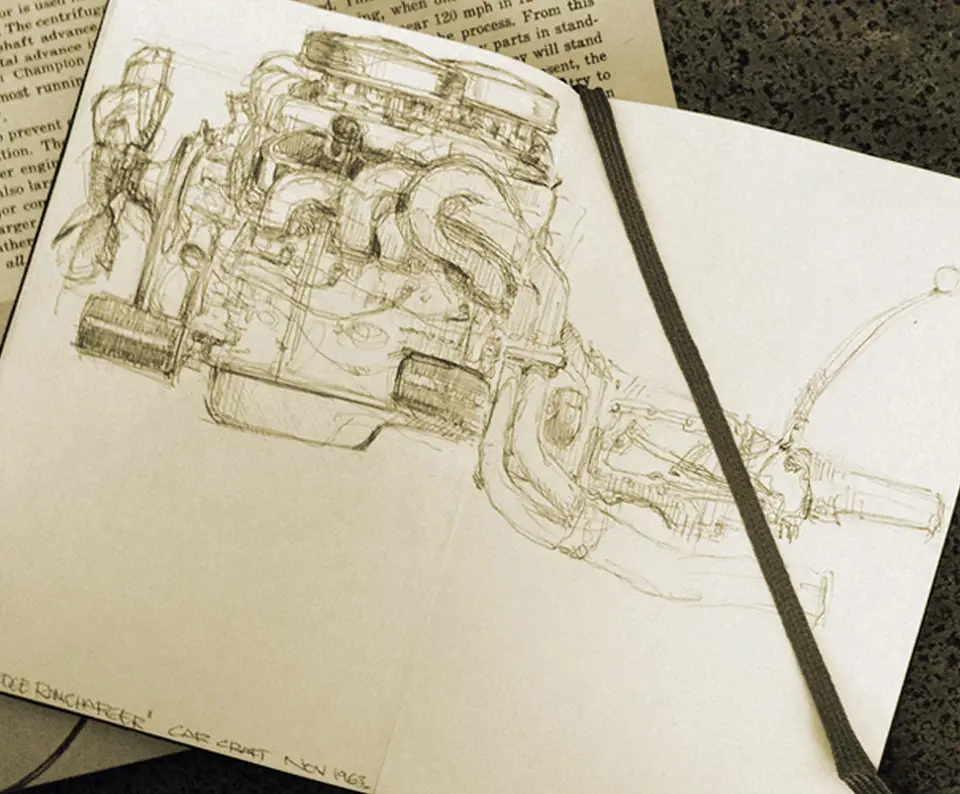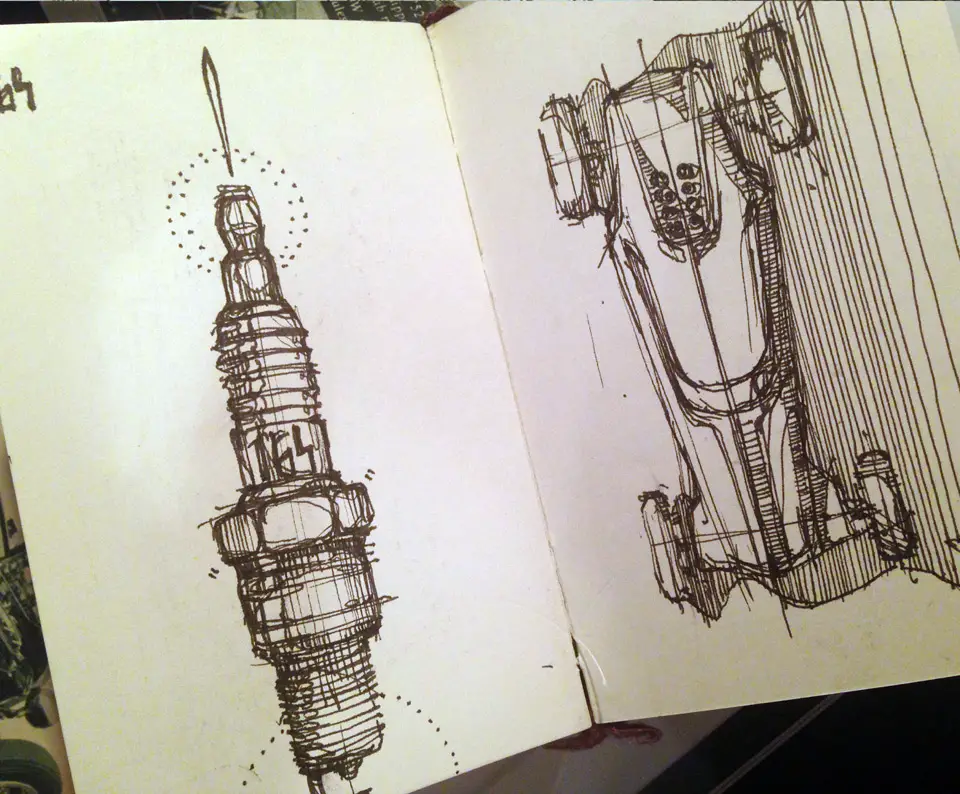 Huge thanks to Chris for giving me permission to repost his work here, and be sure to check out both his blog Design 165 and follow him on instagram @design165.
While you're there be sure to convince him to let me feature his Omni GLH project one day too.