When I was in high school an older student drove a yellow Pontiac Sunbird with Ractive underglow, white letter Tiger Paw tires, a cherry bomb muffler, cut springs, and a Pyramid nothing but bass audio system. He thought it was pretty slick, but ever since I laid eyes on that car the Sunbird has been one of those vehicles that I would do anything to avoid owning.
Evidently that only applies to 99.9% of Sunbirds because I actually wouldn't mind going for a rip in this heavily modified one.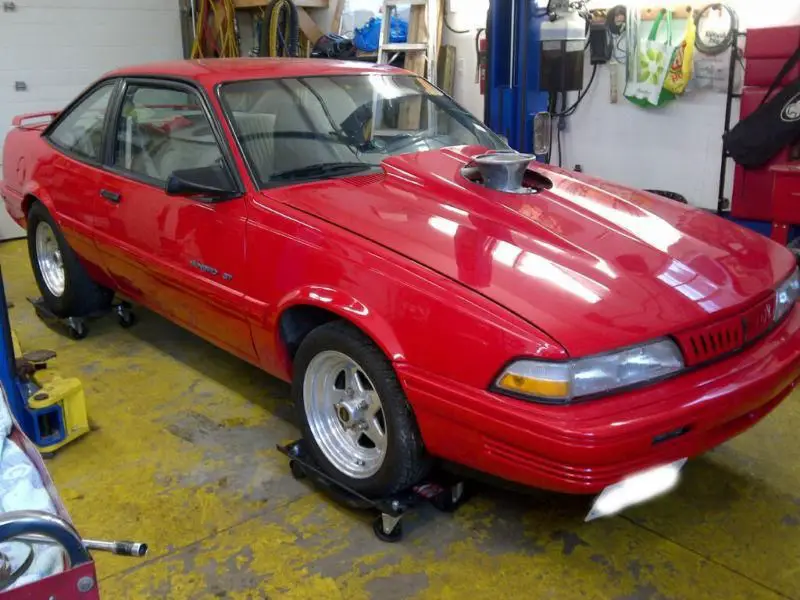 From the firewall forward this Sunbird is equipped with a S10 clip, and from about mid rocker back 2×3 steel tubing has been grafted in so that a competition engineering adjustable ladder bar coil over suspension could be mounted out back.
Why you ask?
Well because the stock motor has been binned in favour of a built (50 .030 over Hypereutectic pistons 9.5:1, Speed demon 750 cfm carb) Chevrolet 350 that is further fortified by a 100 shot of naaaws nitrous.
That's right 'over 25000 dollars' has transformed this previously front wheel drive Sunbird from disposable GM economy car to unexpected 1/4 mile demon.
Should you be interested in this oddball project the car is for sale on Kijiji for $6000 which actually seems like a half way reasonable price for something this unique.
Wonder if there's a build thread?