As with most people who have been in the fitment game for a few years Shea has been consistently working to get his car lower to the ground and his wheels closer to his fenders.
After a lot of frustration this spring, chasing down his personal vision of perfect fitment, he finally managed to get his latest setup mounted on the car ironically at the insistence of a police officer during a road side stop.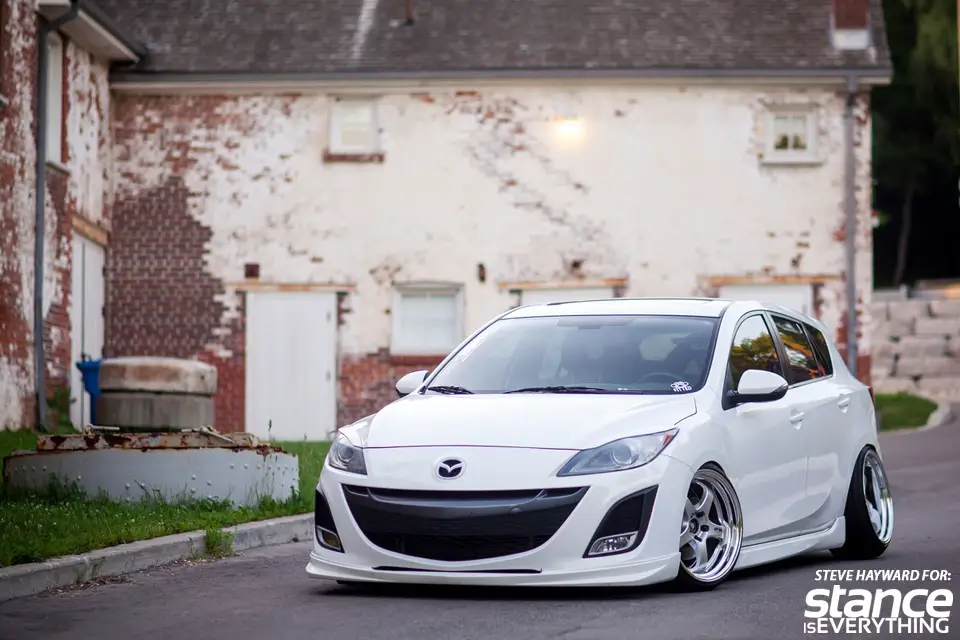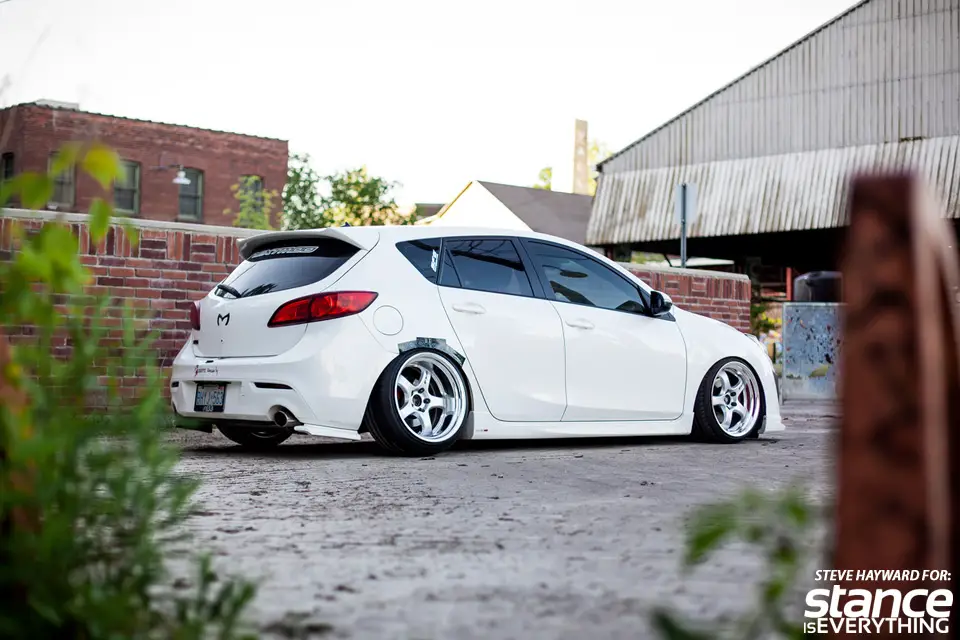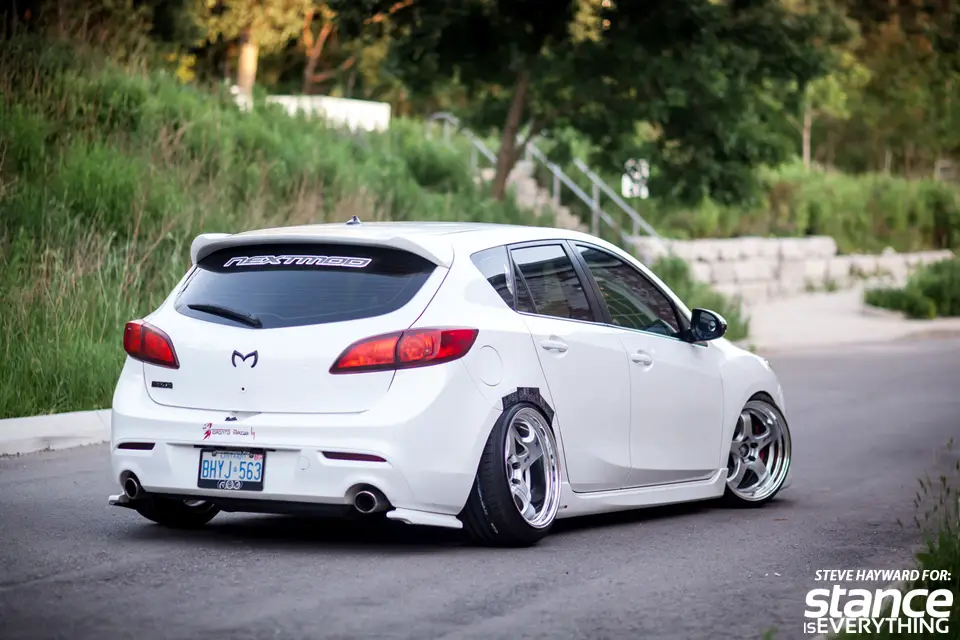 Since his old tires were at the end of their life his options during the badge influenced pit stop were to either fit the new wheels with their freshly installed rubber on the spot, or load his car up on a flat bed and follow it home.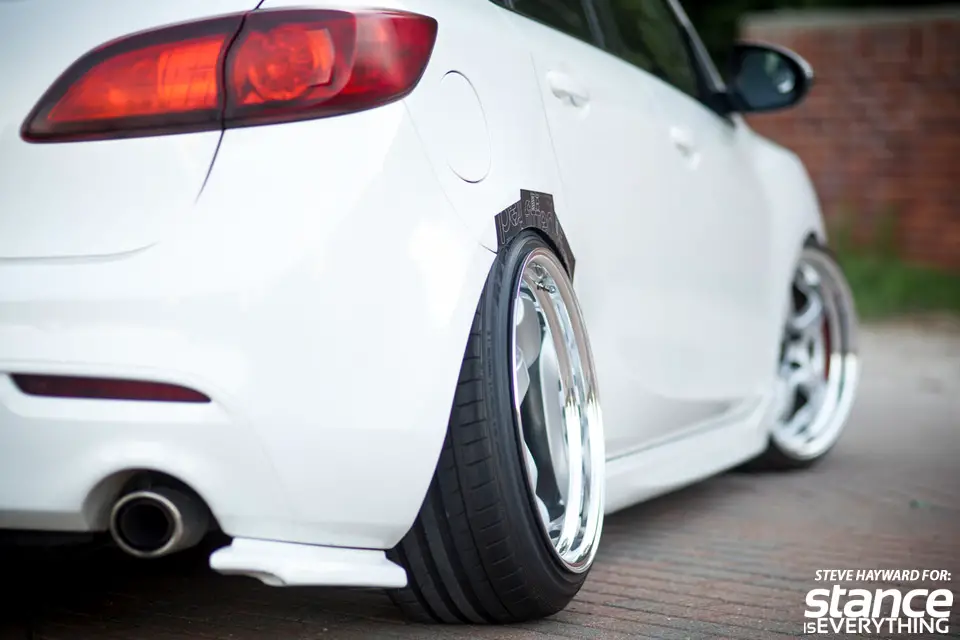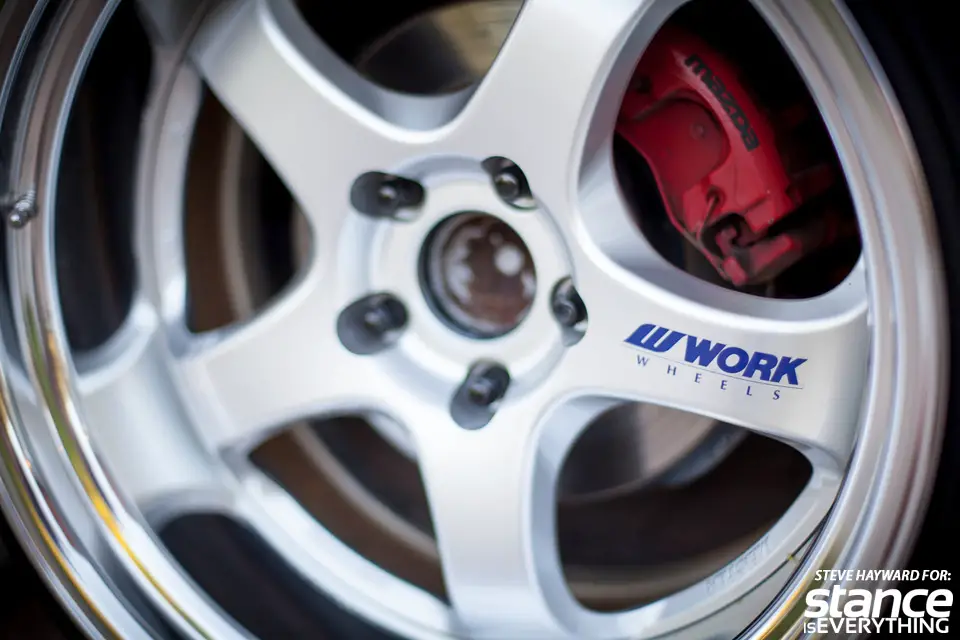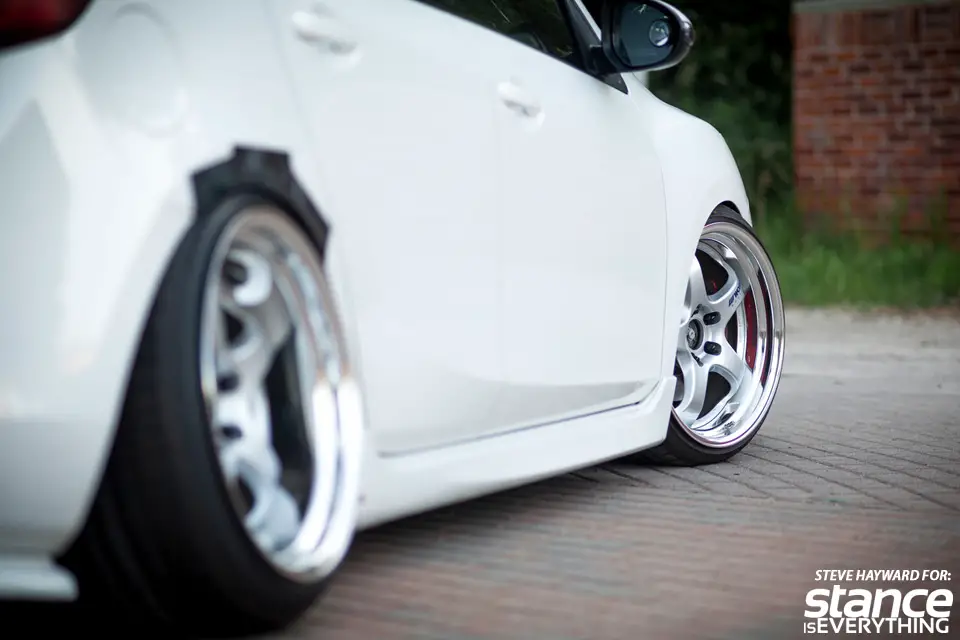 Luckily Shea's specs were bang on, and the new wheel set up fit even better than the one it replaced which used to rub his fenders at the slightest inclination.
With the new Works on and the fitment squared away, Shea met up with local photographer —and fellow Mazda3 owner— Steve Hayward (Square Peg Images) for some photos.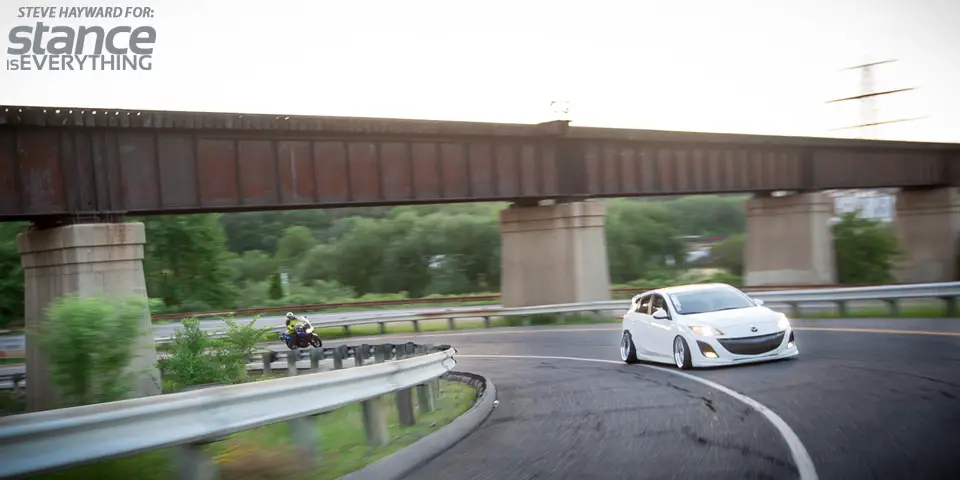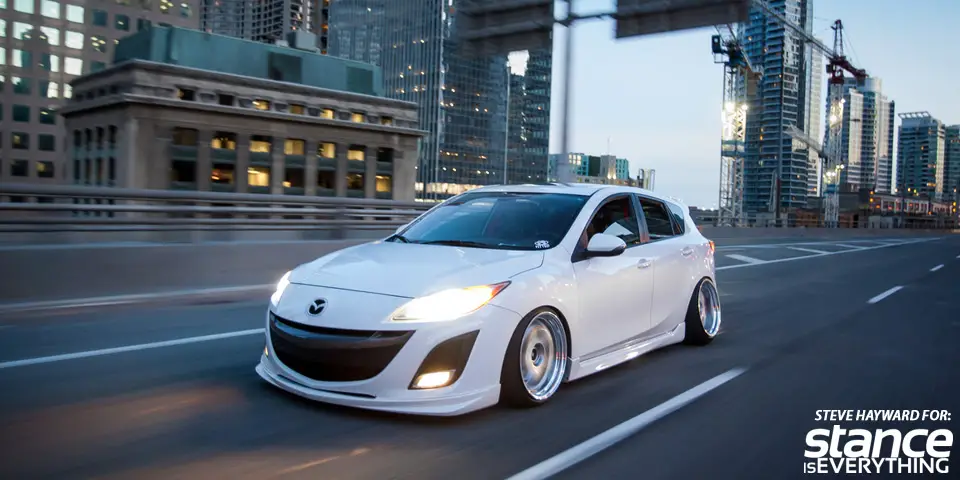 Shea's new shoes are not the only fresh addition to his car for 2014, he is also sporting a new suede accented interior that matches well with his Sparco seat installed via custom rails.
Though some might question the necessity of a racing seat in this car it is important to remember that all of Shea's time is spent in the drivers seat so why shouldn't it be one of the best available?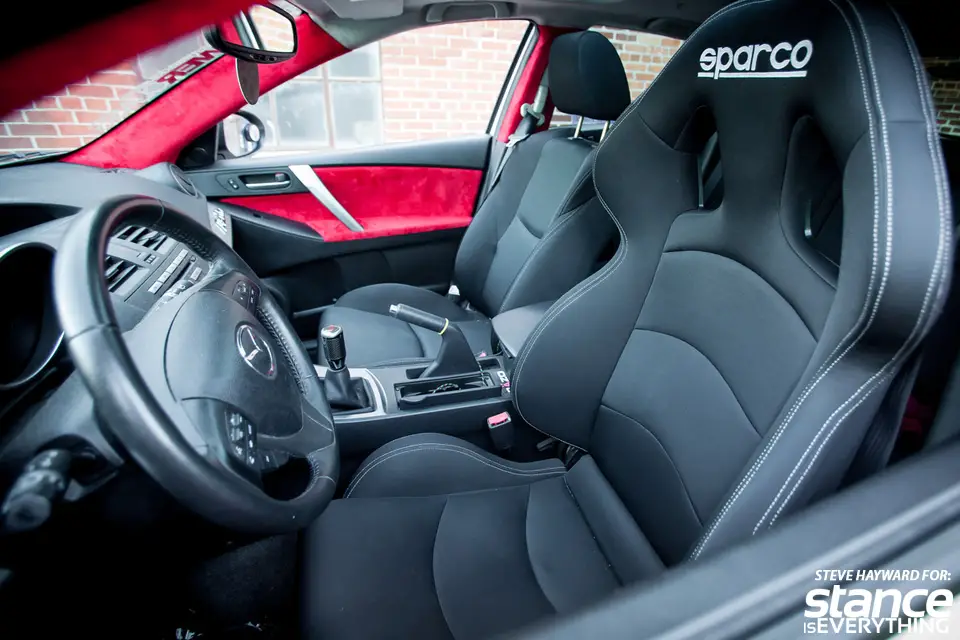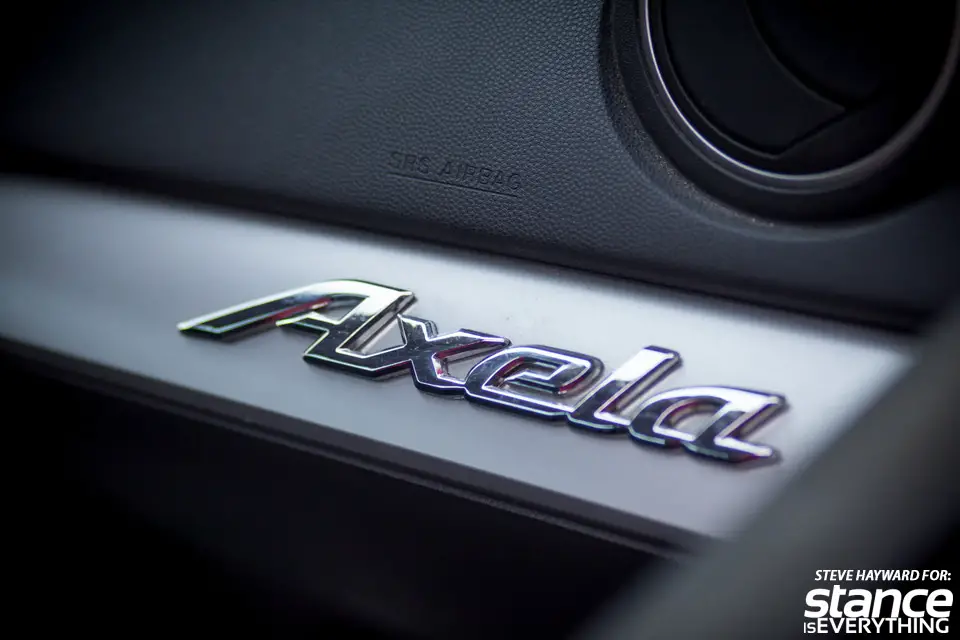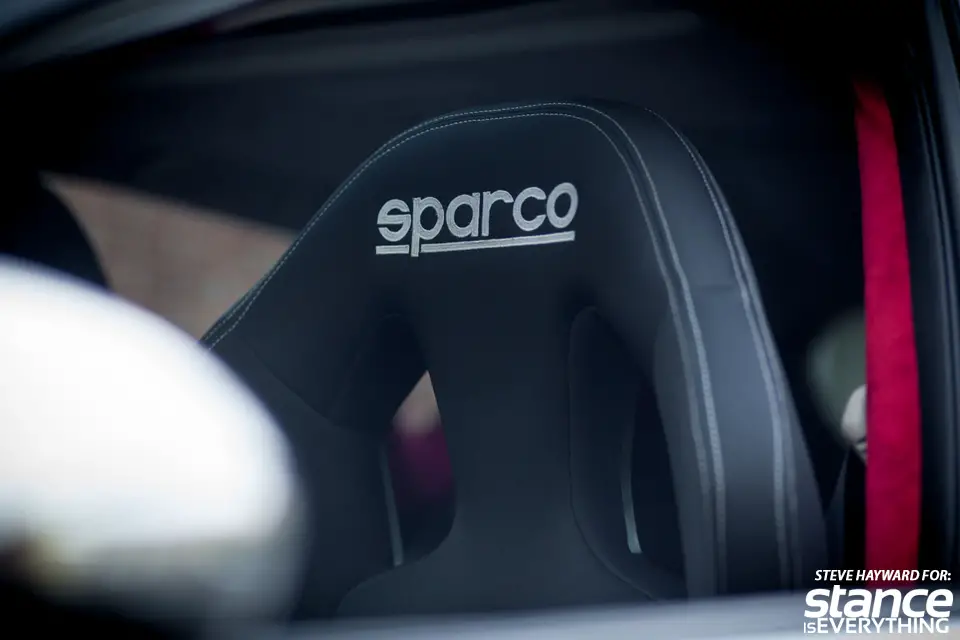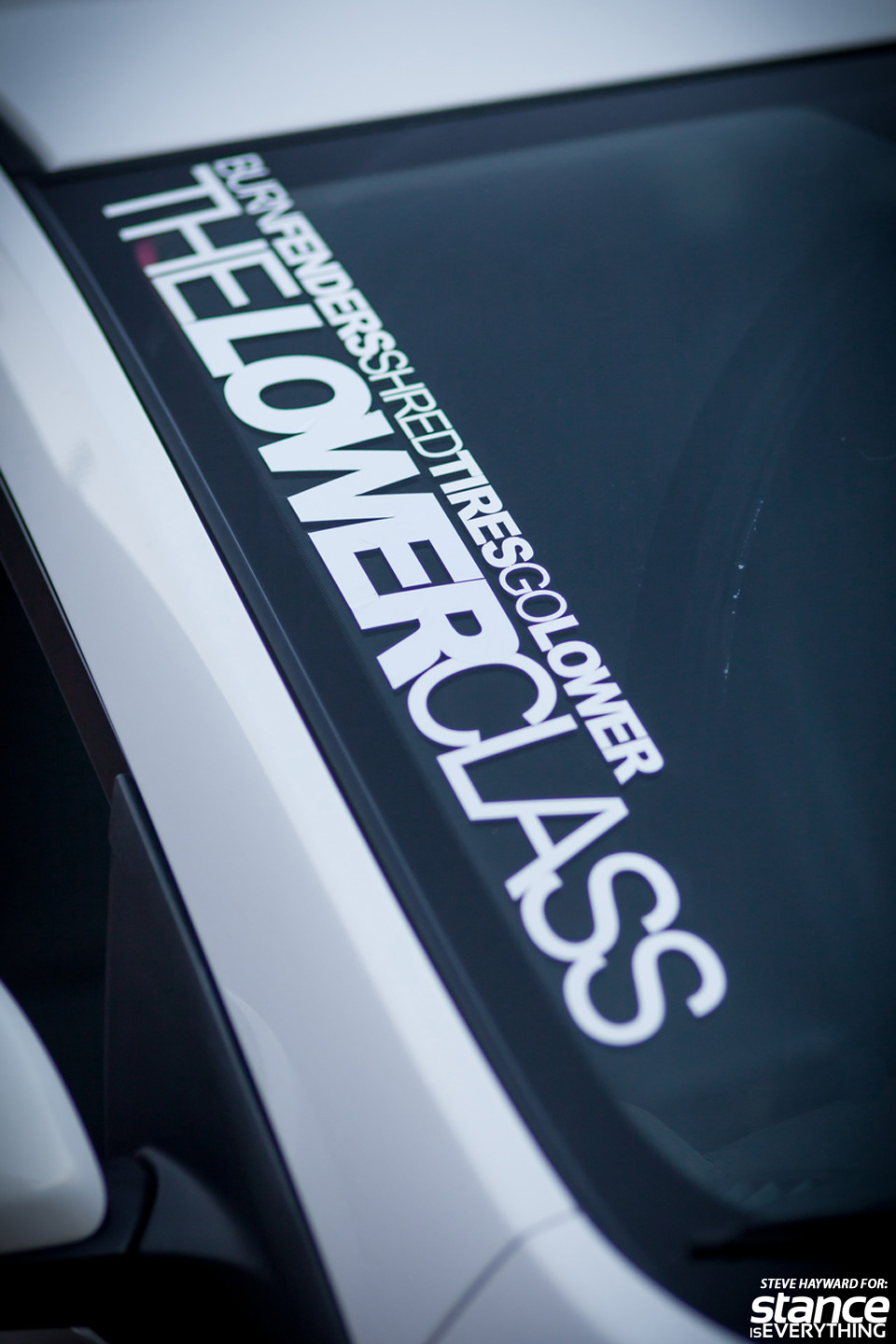 Outside Shea has kept things fairly simple to allow the ride height, wheels, and camber to be the focal point.
Complimentary Nextmod lip kits grace the front and rear and the lighting has been subtle enhanced with GV eyelids and red tinted tails.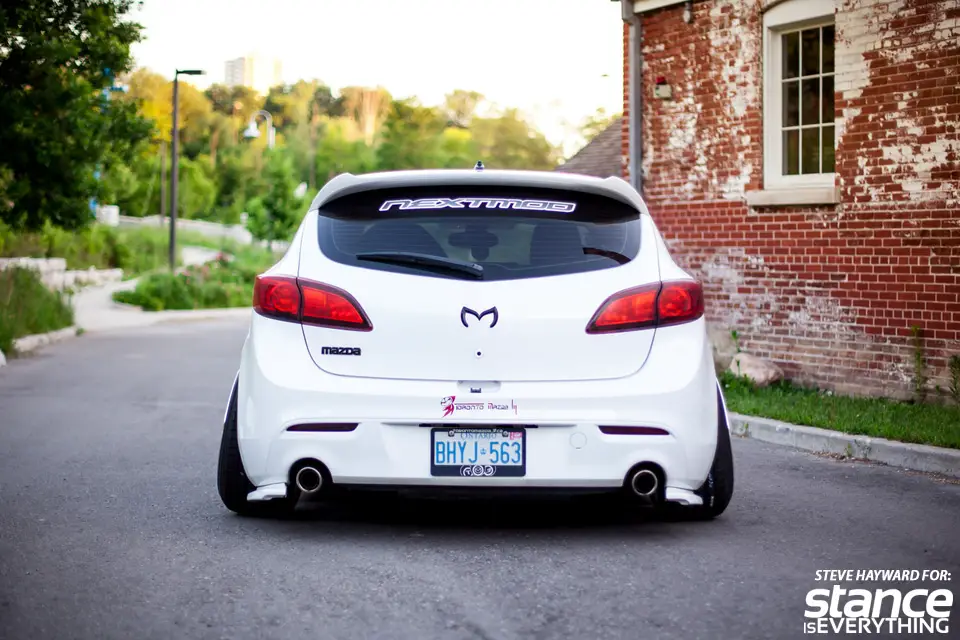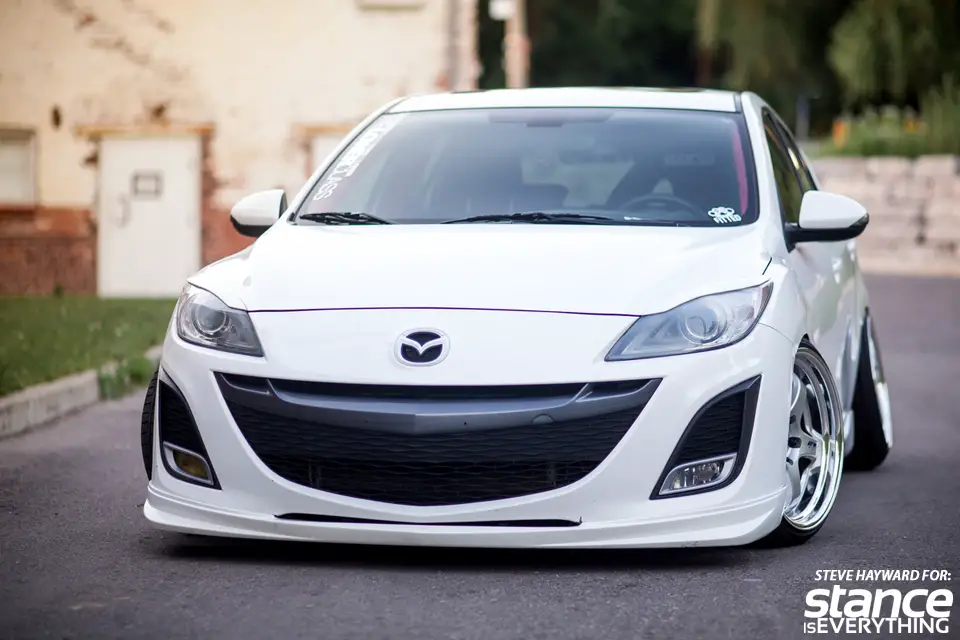 Despite the fact that Shea just got these wheels on and fitted how he wants there's no guarantees that he will be on this set up for long as Shea is the first to admit that he will always follow The Lower Class motto:
Burn Fenders, Shred Tires, Go Lower.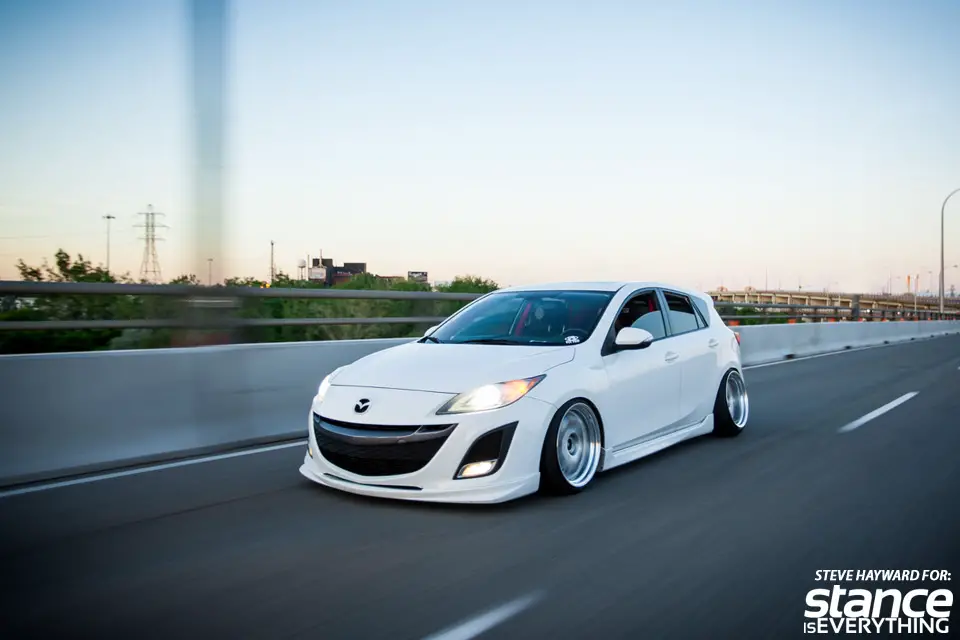 Wheels and Tires
Work Meister S1R 18 x 9.5 +32 / 18 x 10.5 -3 (3mm spacers front and rear)
Falken FK453 215/35R18 and 225/40R18
Rolled, Pulled, Shaved bumper tabs on fenders
Suspension
KW V2 Coilovers (helper springs removed)
Dominant Engineering Rear Camber Arms (-9 degrees)
Corksport Prototype Camber Plates (-3 degrees)
Racing Beat Rear Sway Bar
Sawed out Strut Mounts
Exterior
GV Nextmod Lip
VHT Red Tails
Mz Nextmod Rear Lip kit
35/23 tints
GV Eyelids
Evil M
Interior
Sparco bucket seat with custom rails
Custom Red Suede door panels
Custom Red Suede A,B,C pillars
Razo Shift knob
Performance
Straight piped OEM Mazdaspeed Exhaust
Ractive SRI