There's no doubt in my mind that everyone of you fortunate enough to have a car in high school remember it fondly. For most of us in addition to holding countless memories and stories –many of which are not appropriate to share here– that car was the stepping stone into the car scene at large and the beginning of a much larger journey.
Petey was lucky enough to have had two cars in high school, one he drove to hell and back, and the one featured today that from first acquisition was destined to become his family built pride and joy.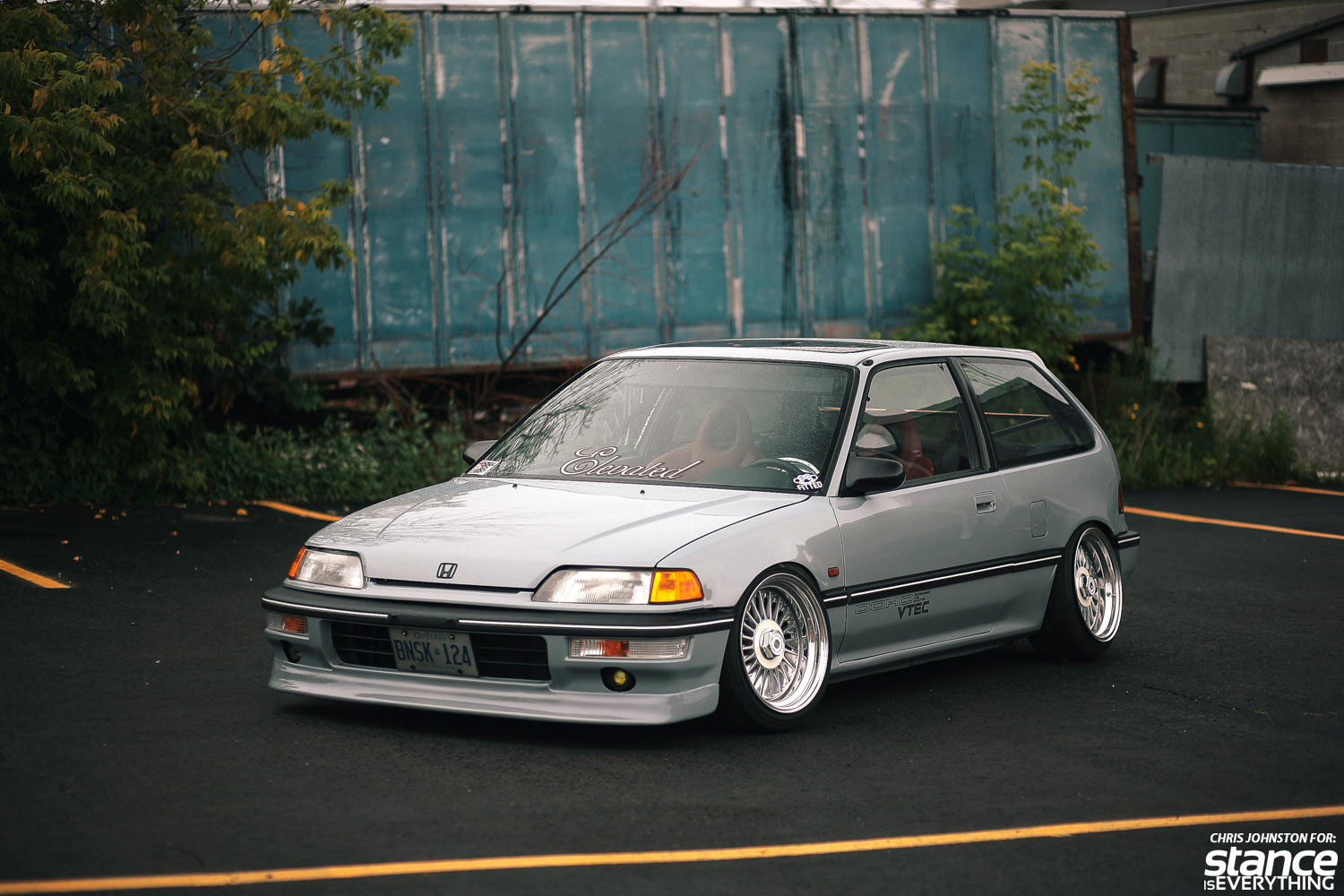 Early Civics, particularly EFs, have always been held in high regard as timeless fun to drive car that responds incredibly well to modification. Unfortunately it is also a chassis that reacts incredibly poorly to winter climates, particularly those that necessitate the use of copious amounts of salt.
This car may not have seen a lot of use during Petey's high school years but it did need a generous amount of bodywork before it could be considered a viable base for a proper build.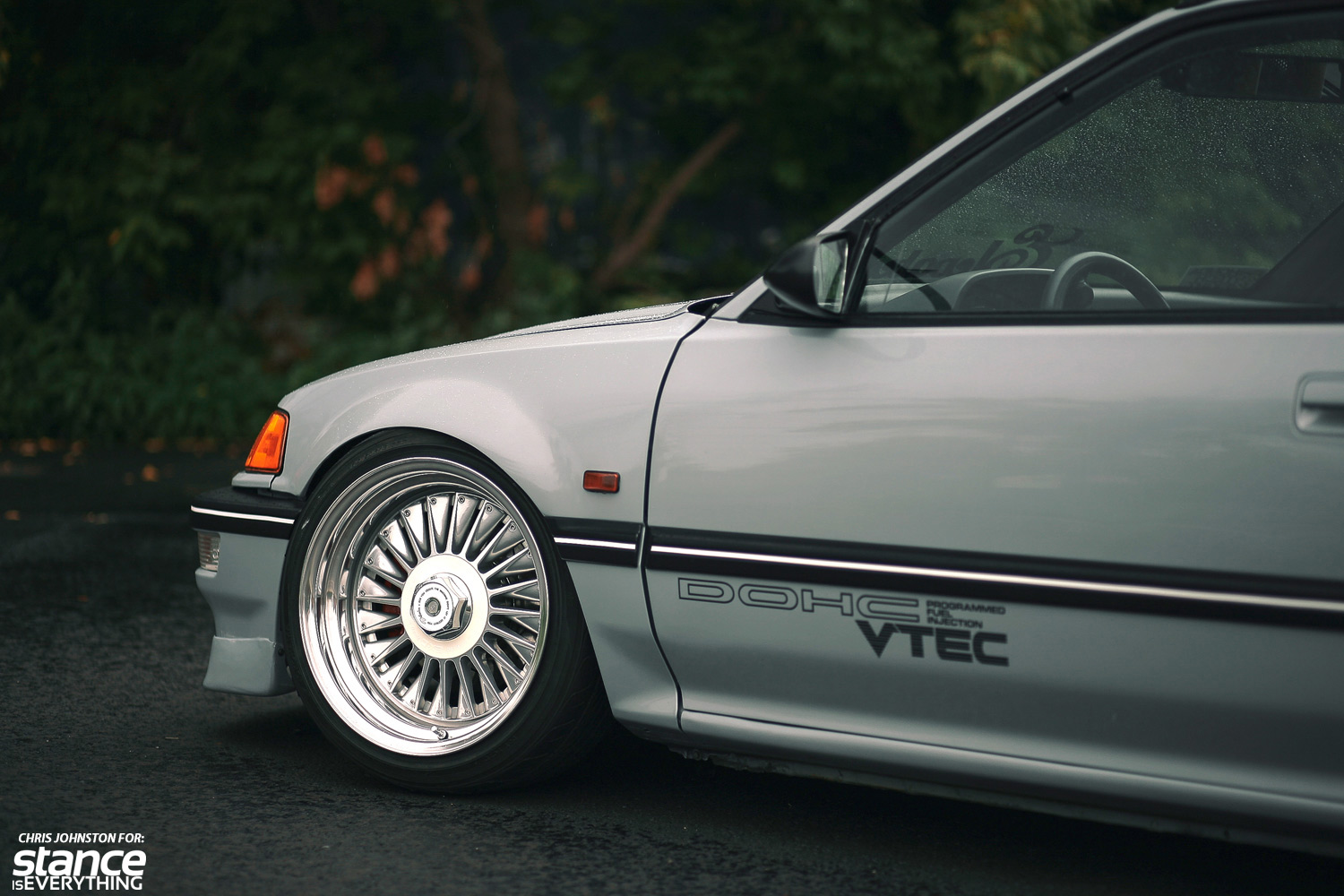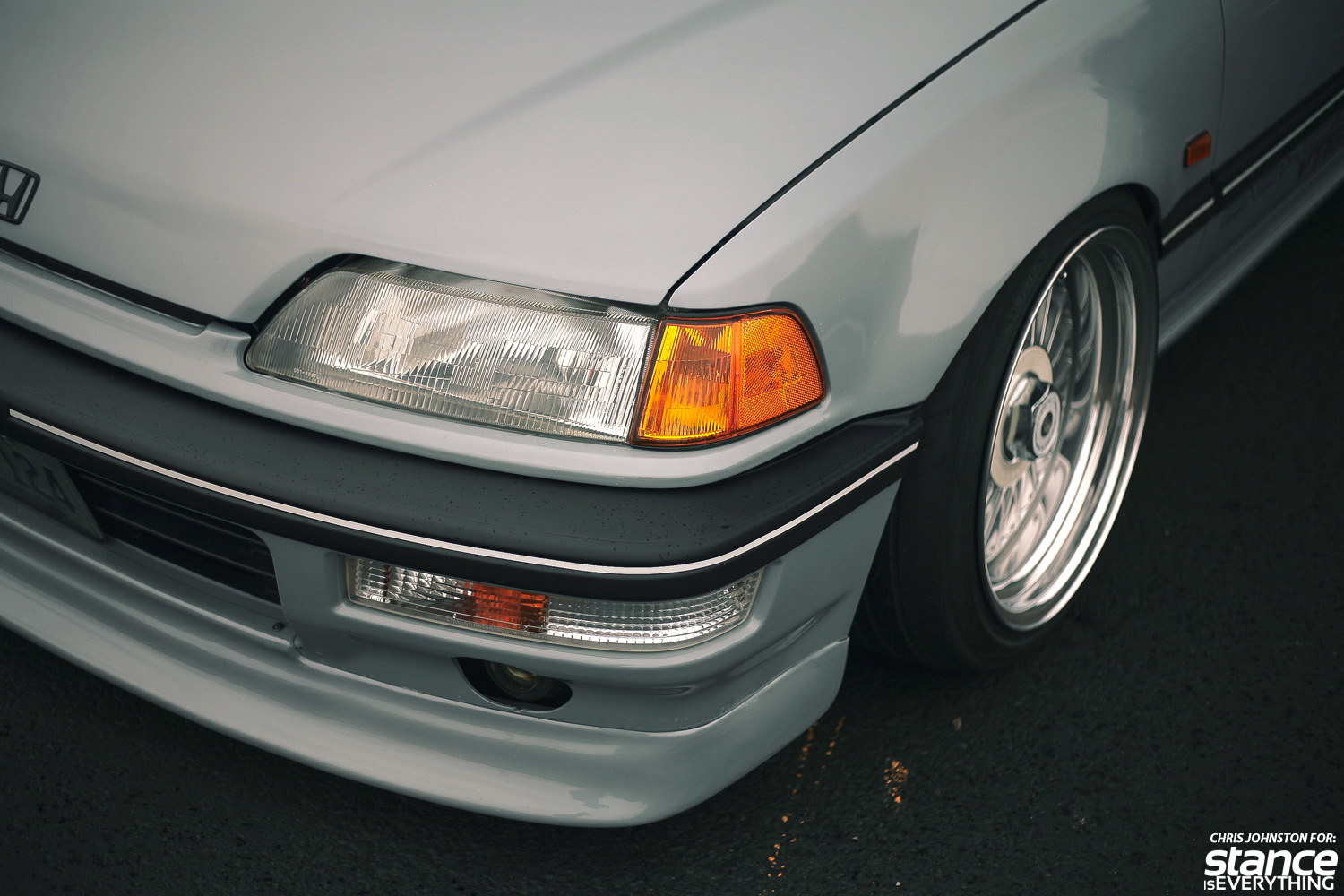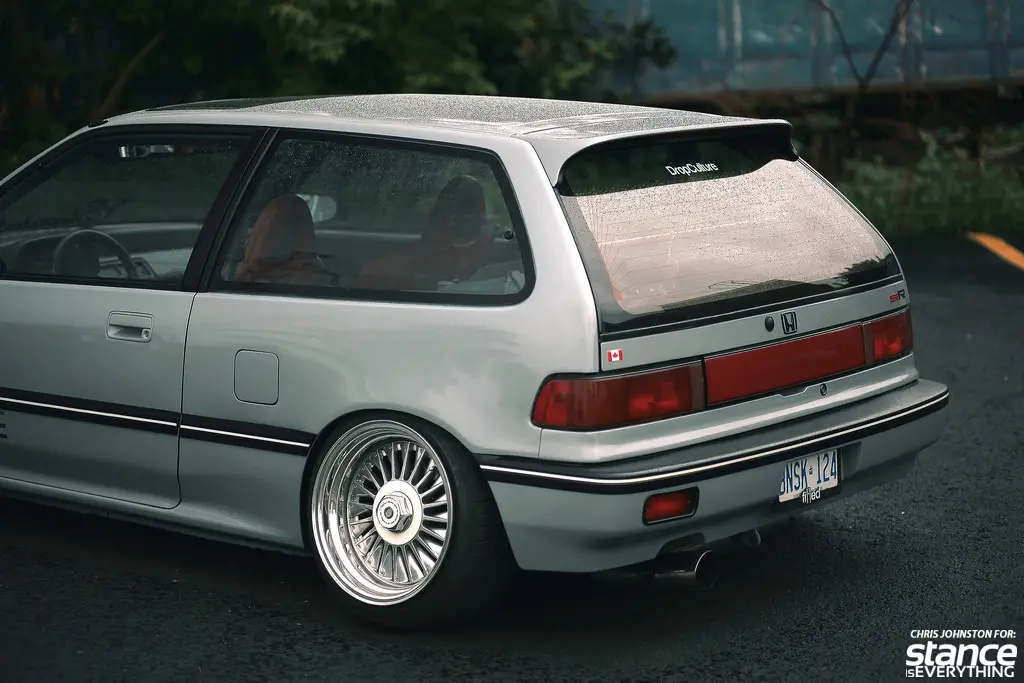 Conveniently when Petey was ready to give his EF an overhaul he was employed at TNT Auto body in Brampton, and with the help of co-worker Wayne the rockers and quarters on this car were painstakingly restored.
During that restoration process the North American front end was replaced an EF9 front clip complete with extremely rare factory round OEM Stanley fog lights, icing the cake up front is an authentic Chargspeed lip.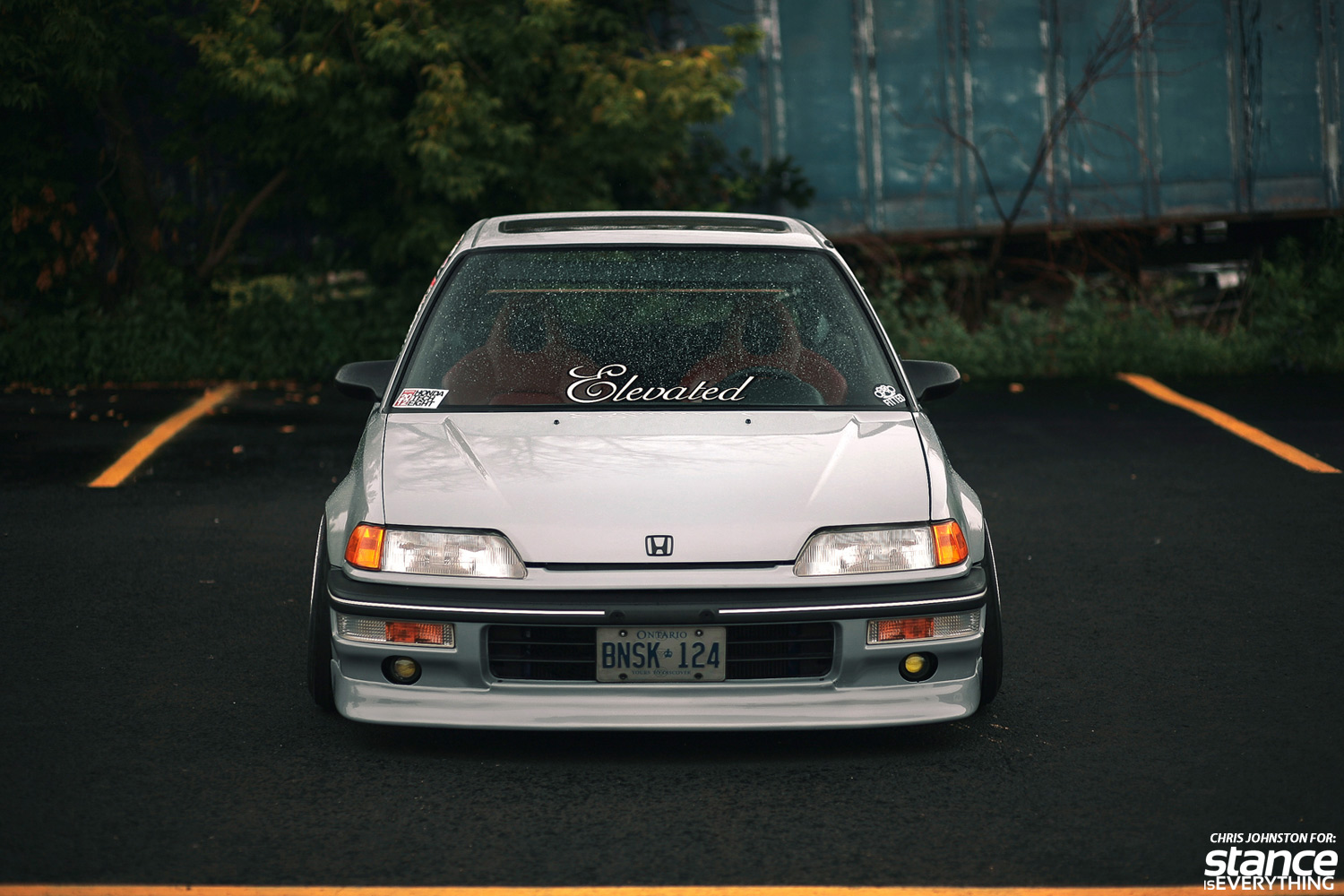 The block of the b16 motor that sits under hood has been painted black and adorned with a polished intake manifold, and polished valve cover. Giving it a little more pep is an Apexi world sport class 2 full exhaust.
With help from his friend Orlando, Petey tucked the wiring harness away and his dad gave him the assist on the brake line tuck and booster delete.
When the motor was out the engine bay was painted deep purple to contrast the car's new grey exterior.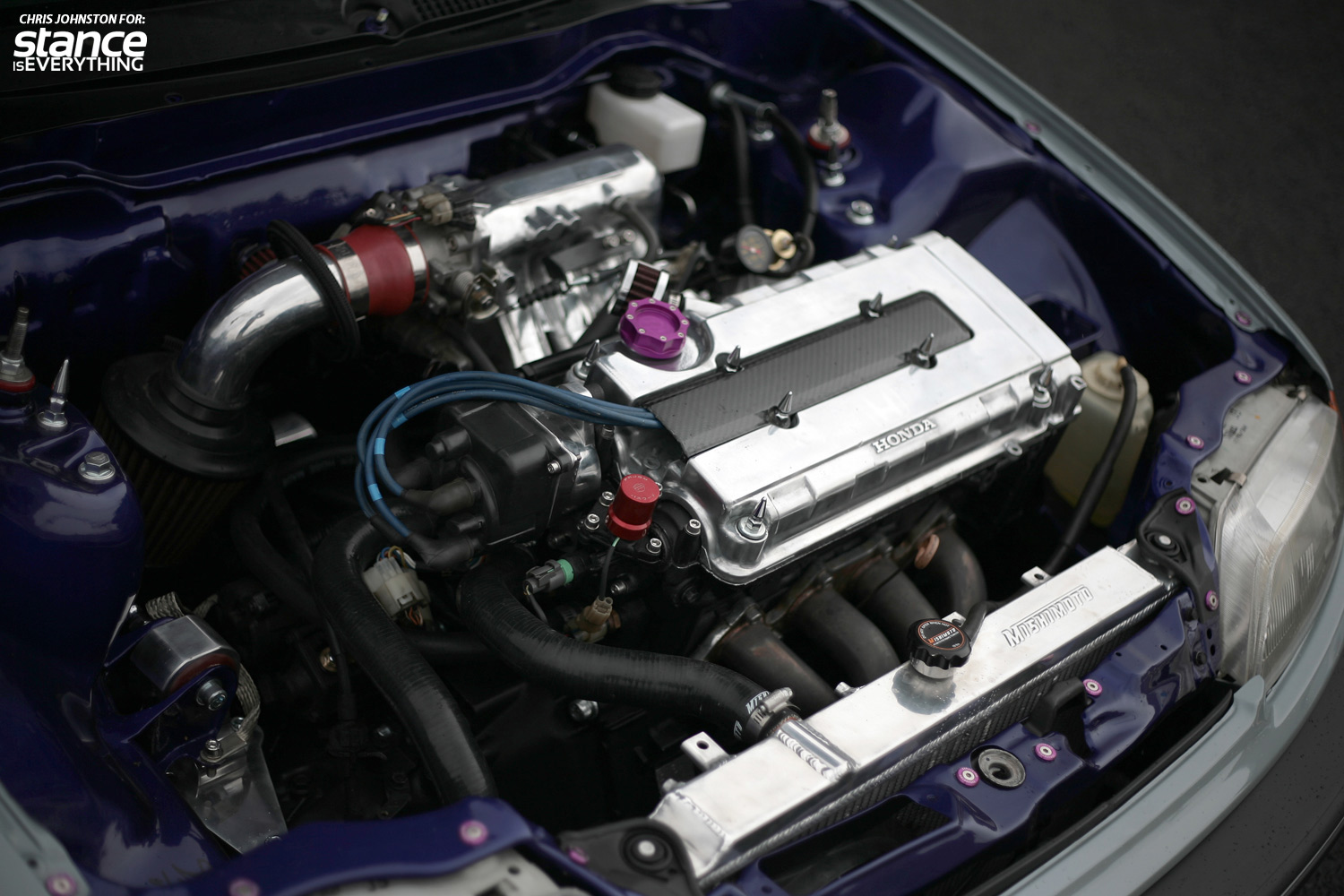 For shoes this car wears extremely rare SSR DEFI fin wheels that have been beautifully refurbished to 16×8 and 16×9.5 sizing.
The step lips and unique centre caps give these wheels a truly one of a kind, period correct, look that works really well with the restrained exterior aesthetic Petey has created.
The stance –which was made reality thanks to a Droptec modified set of Skunk2 coilovers and equally modified lower control arm bushings– is of course on point and netted him some hardware at the 2014 Fitted Lifestyle Toronto event.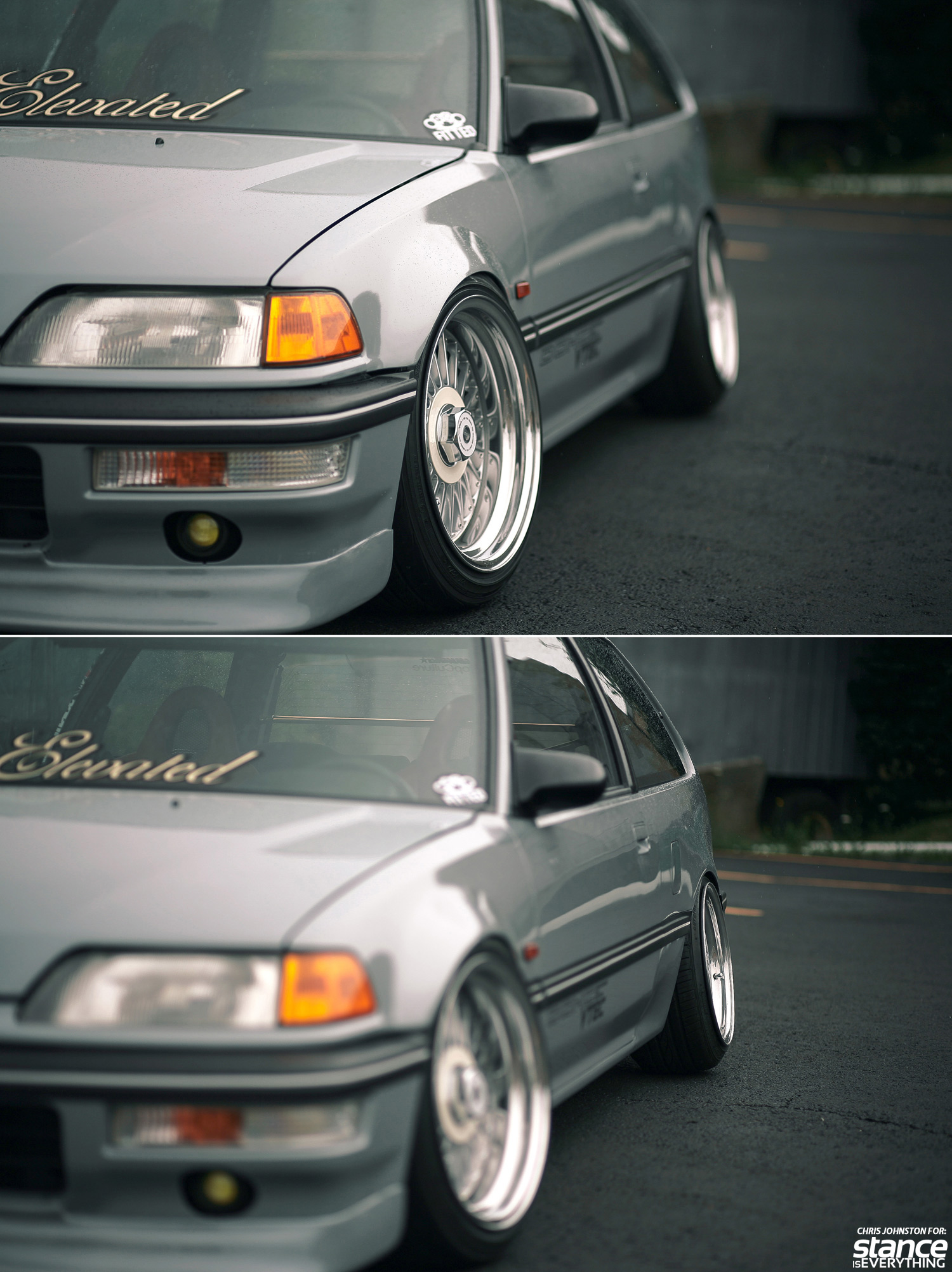 Inside, Petey's car has been upgraded using only the finest of Honda OEM parts; red leather seats from an s2000 compliment the Type R carpet and join the s2000 gauge cluster from JDM addiction.
The electronic cluster is the perfect bit of tech to go with the E9 power window conversion Petey also performed.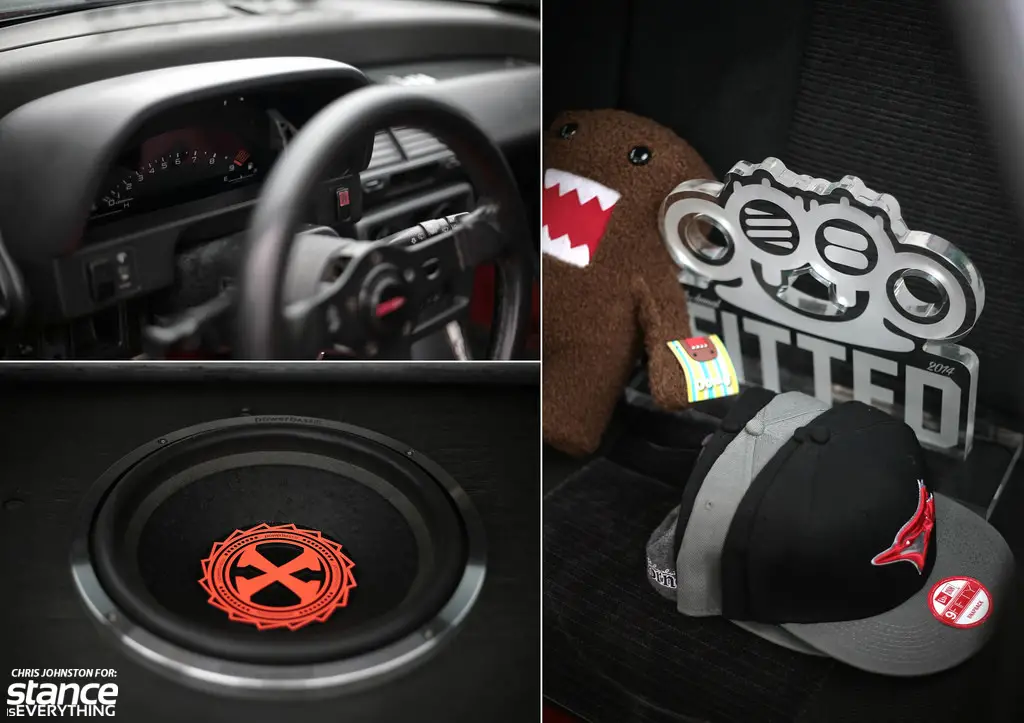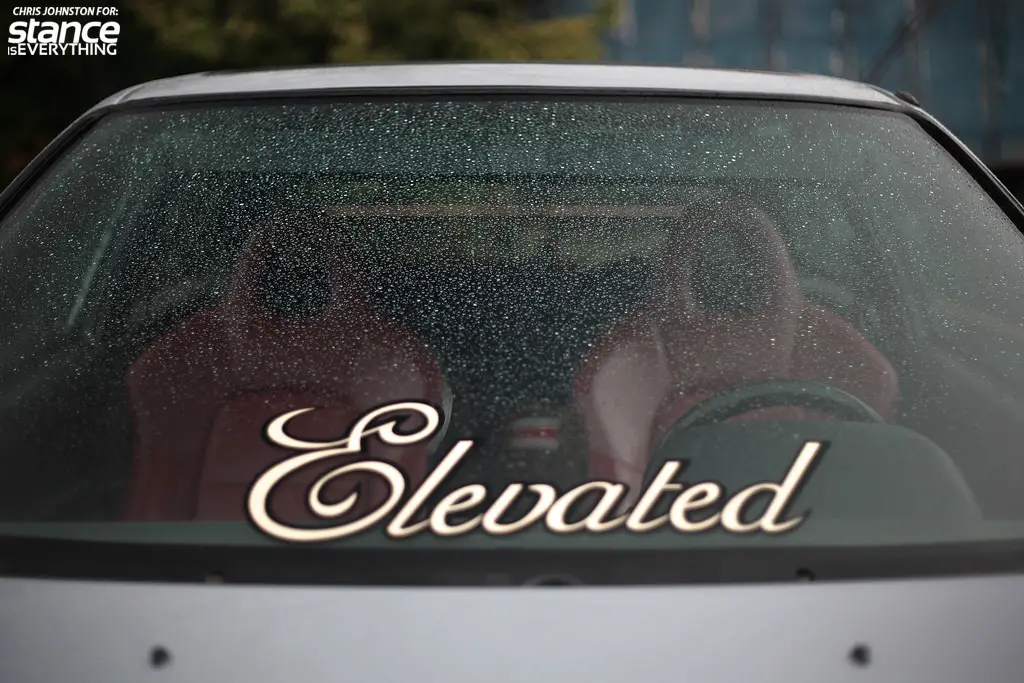 Not wanting to leave his audio set-up trapped in the late 80's Petey's new audio system is powered by Windows 7 and has some thump thanks to a floor mounted 12″ Audiobass sub.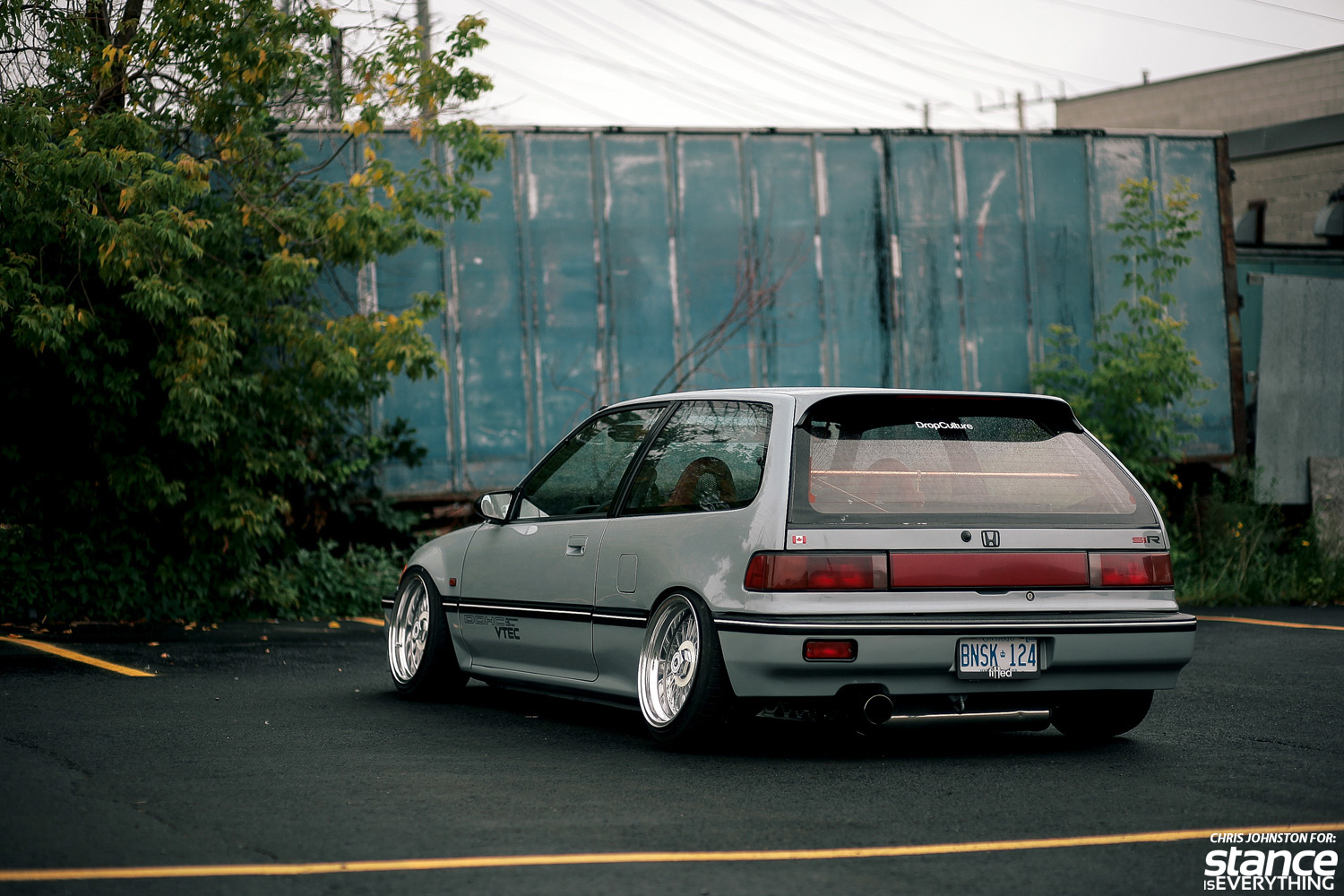 True of all the other cars that fly the Elevated banner (a crew which as supported Petey since day one) Petey has taken his car to the next level and it's been a pleasure to be able to showcase it here on Stance Is Everything.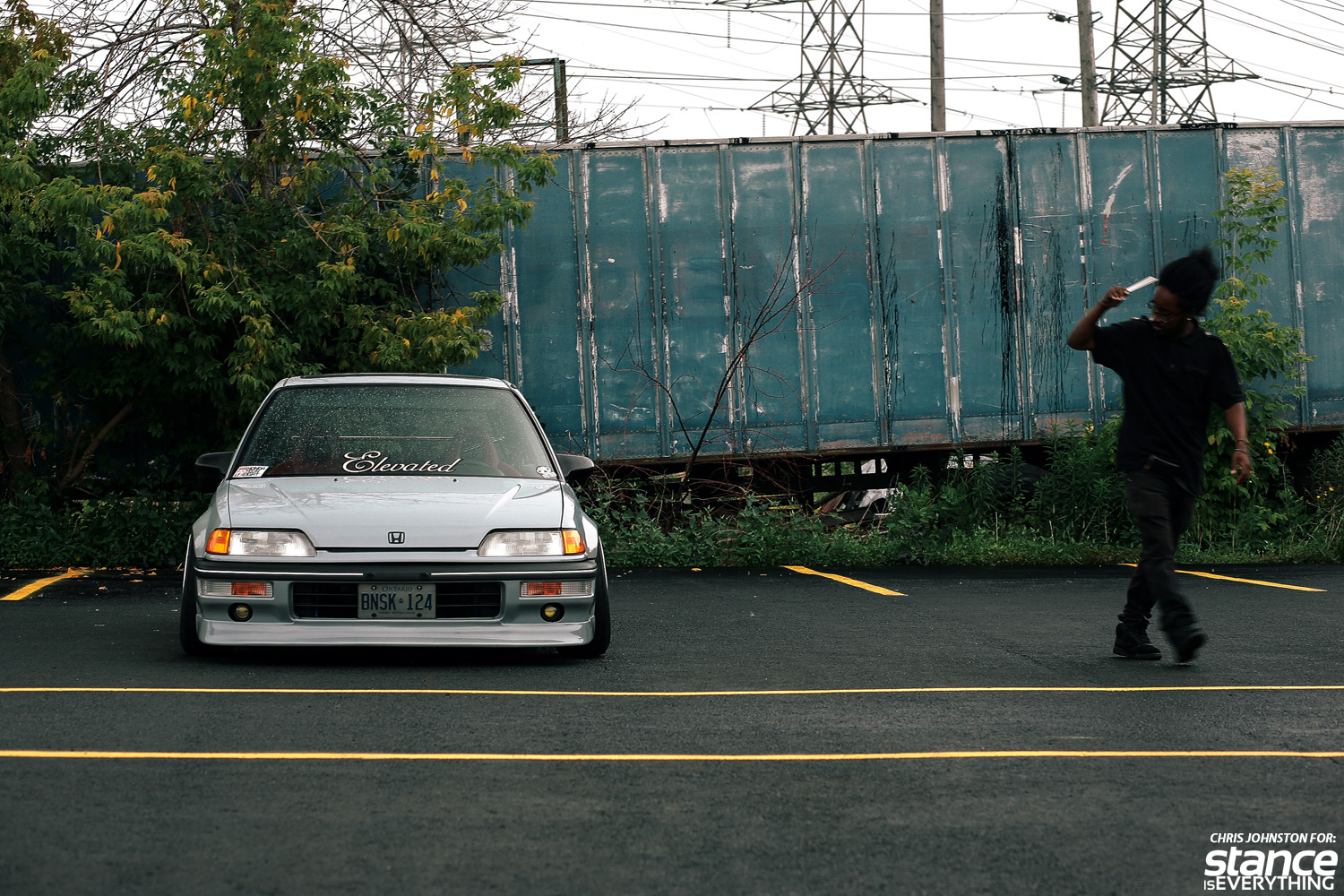 Petey's Thanks: Garage 16, TNT Autobody, Droptec, JDM addiction, ROG, his pops, and the Elevated Crew.