To the untrained eye Misha's 1996 Honda Civic EX may just look like just some suspension work, a gold Nardi steering wheel, and a beautiful set of fully polished Volk CV Pros.
However those keen on Hondas will notice a laundry list of rare and unique JDM and EDM parts which all go seamlessly together to create a very clean specimen.
Starting at the front Misha's car boasts an OEM EK4 front (and rear) bumper, lip, and headlights, thin moldings, and hood bra. His polished 16×7.5 and 16×8 Volk CV Pros are tied into the front end with the EDM "Big H" grille.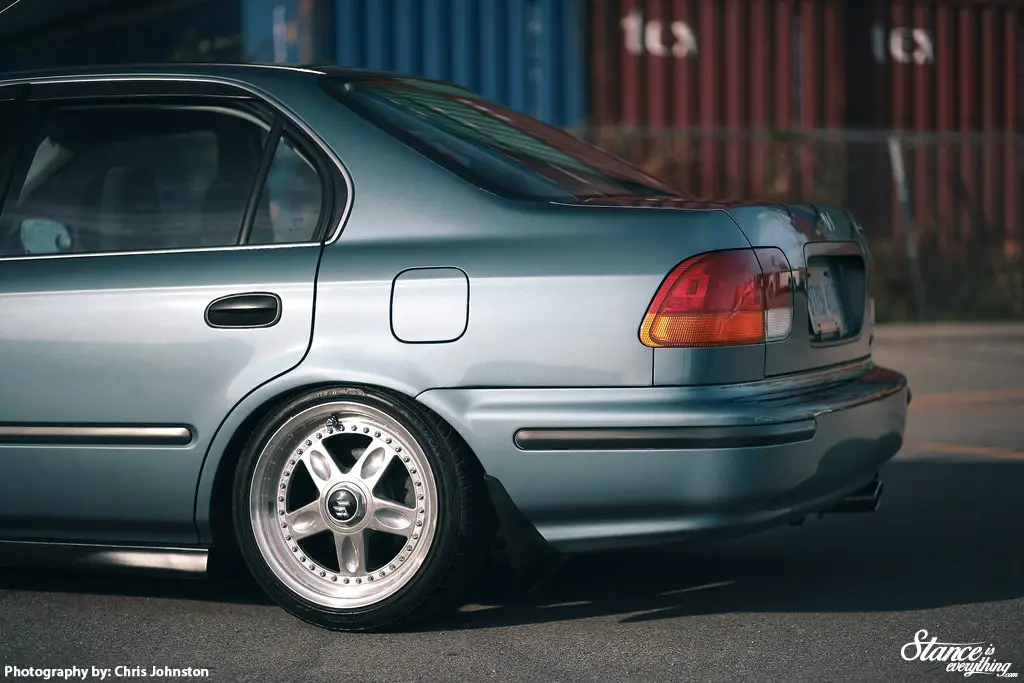 Moving past the heated power folding Acura EL mirrors you may have noticed that the OEM mud flaps have been ground down thanks to the Skunk 2 Pro S2 coil overs that this car sits on. It also has urethane bushings throughout, Skunk 2 lower control arms, and SiR brakes all around.
Misha's interior is his recent pièce de résistance. It all started with a pair of Honda Orthia front seats. After that he began sourcing everything he needed to have a complete set of Orthia seats.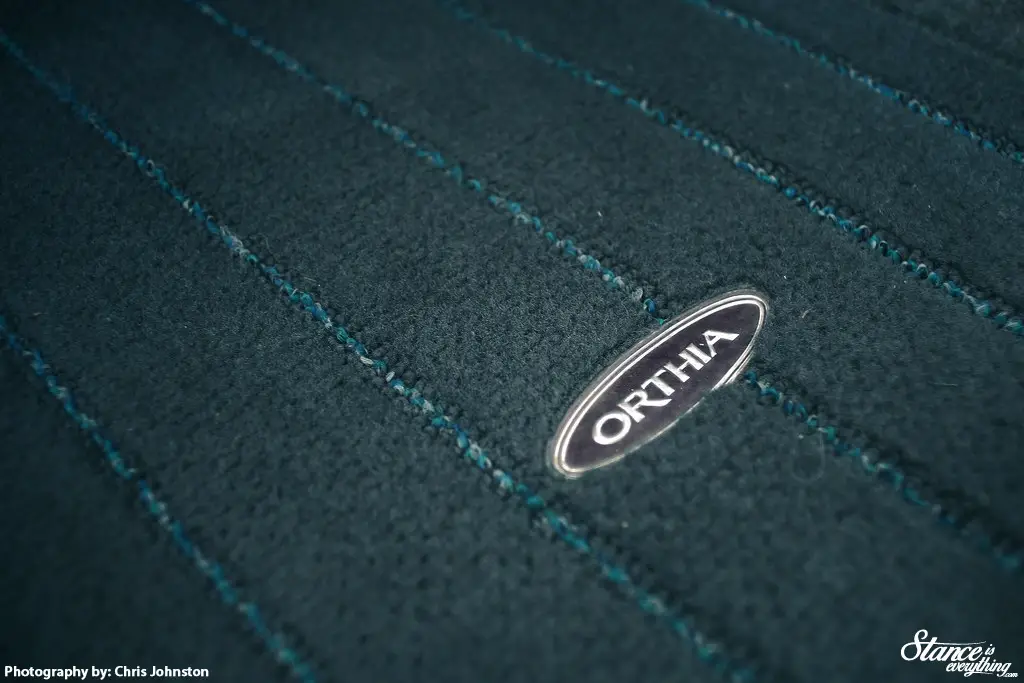 A rear seat and arm rest turned up at a local Toronto JDM importer but it was missing sides and headrests. Misha scoured the world and managed to find some side cushions – but one was in California and one from Honda Japan. Talk about luck. He also picked up a JDM arm rest with heat seat switches and coin trays, JDM road flare, Acura EL cluster, and the list goes on.
Misha's car is a nod to those who know, and a refreshing look at the more detail oriented side of the Honda scene.