If today's SEMA Showstopper seems somewhat familiar it's because I featured this truck in a WTF Friday post December of last year.
Then the only photos I could find of it were from a 2012 Good Guys show in Spokane where it was shown comepletly raw and for sale. Prior to the owner/builder Chris Daley commenting I assumed that the truck would wind up under the ownership of a person who would put a more traditional power plant under the hood and call it a day.
Thankfully Chris never sold the truck and is well on the way to making it a proper driver, just as he promised in last December.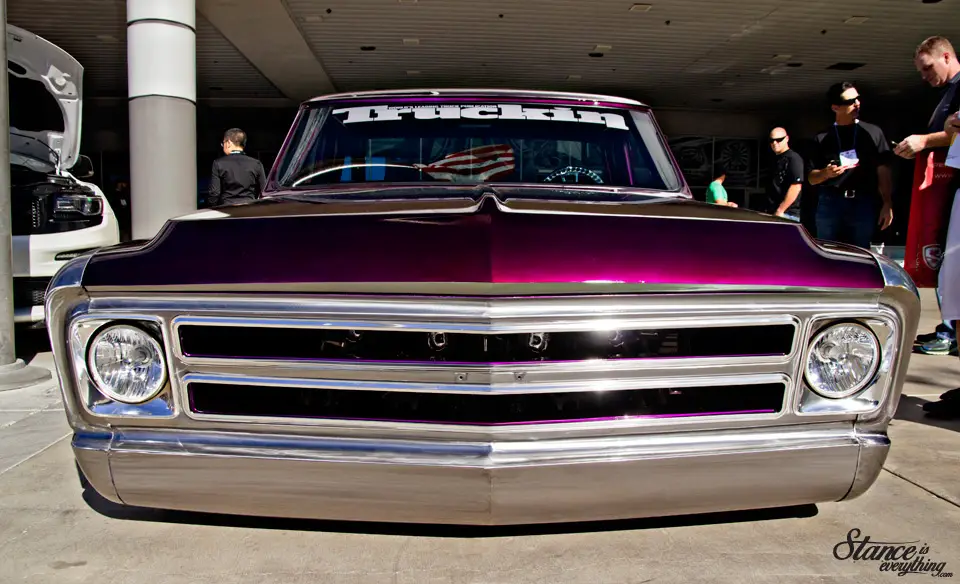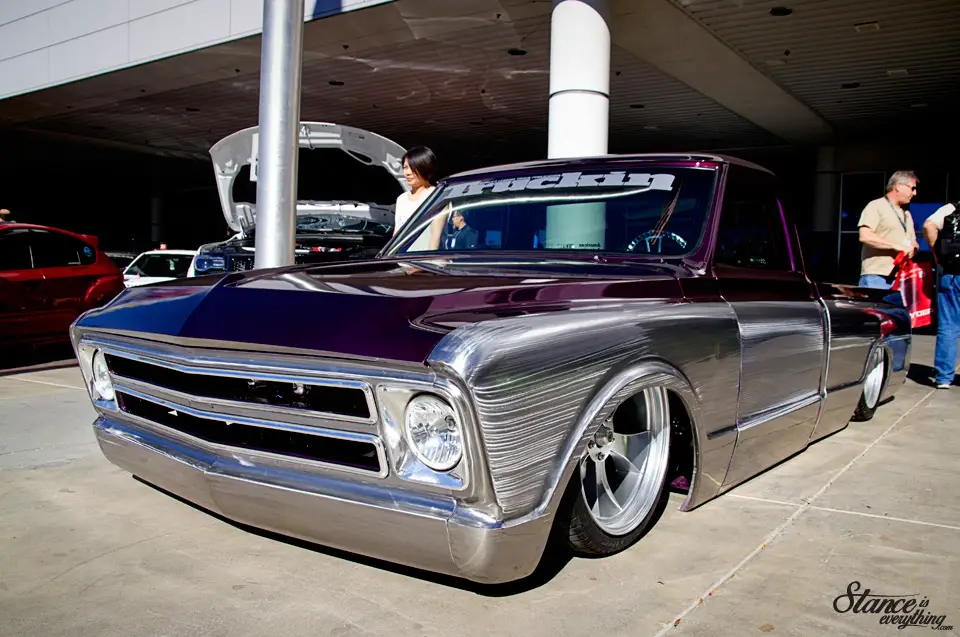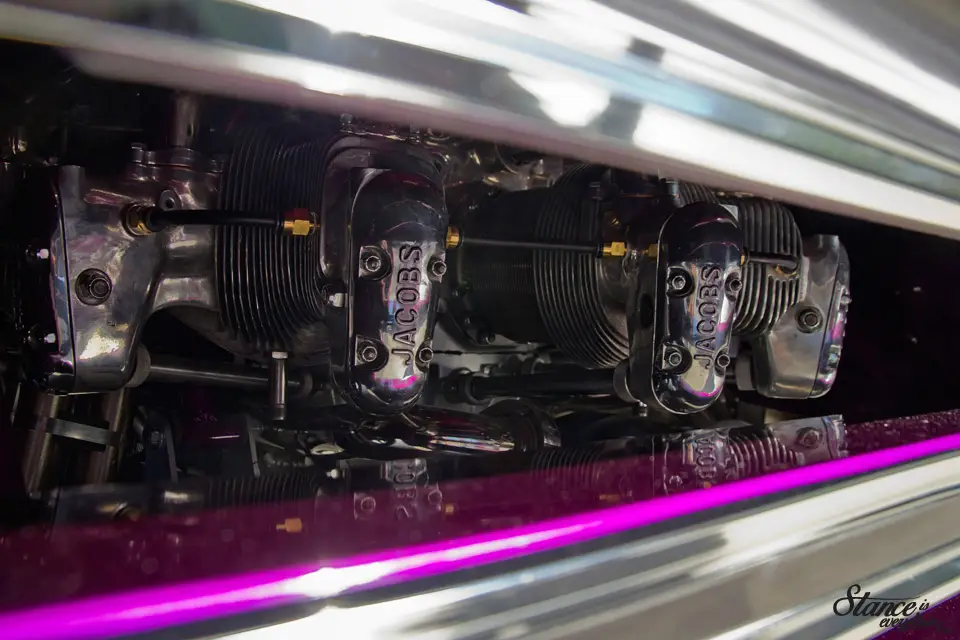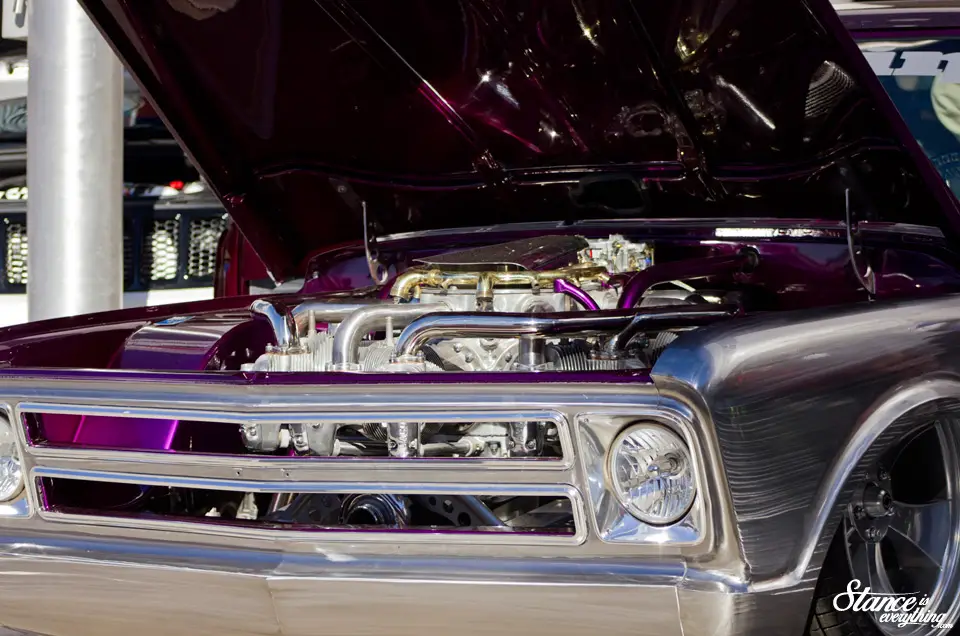 Easily one of my top 5 favorite vehicles of the entire event, I found myself constantly returning to the truck and scratching my head in disbelief. I wasn't alone in my shock and awe either, every single time I went to take a look at this truck it had a small crowd of people gathered around it.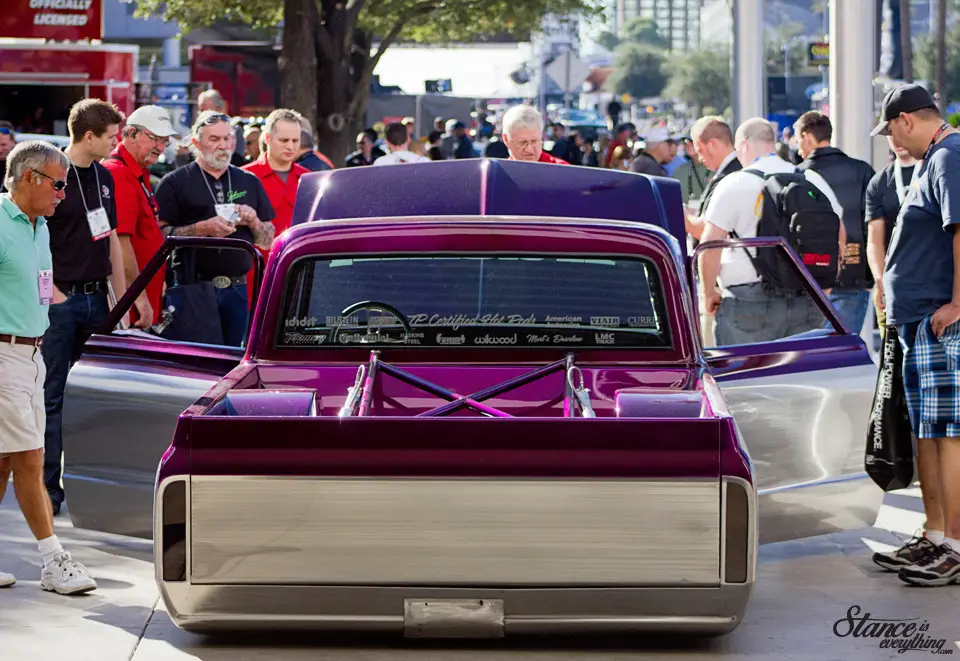 Powerplant aside the truck truly is a masterpiece, but when you factor in what lays under the hood you have the makings of a one of a kind project that should justifiably go down in history of one of the craziest minitrucks ever built.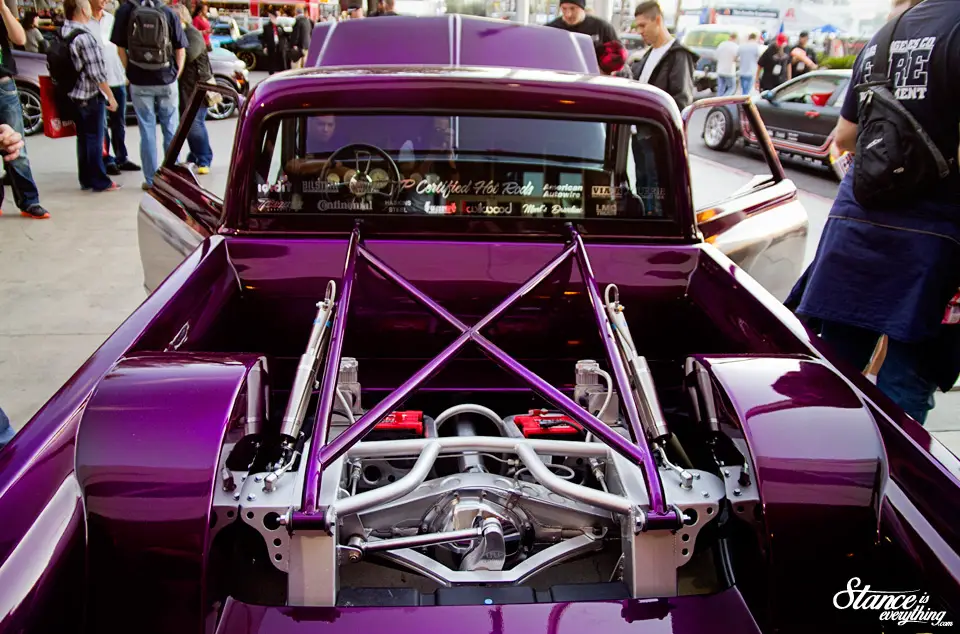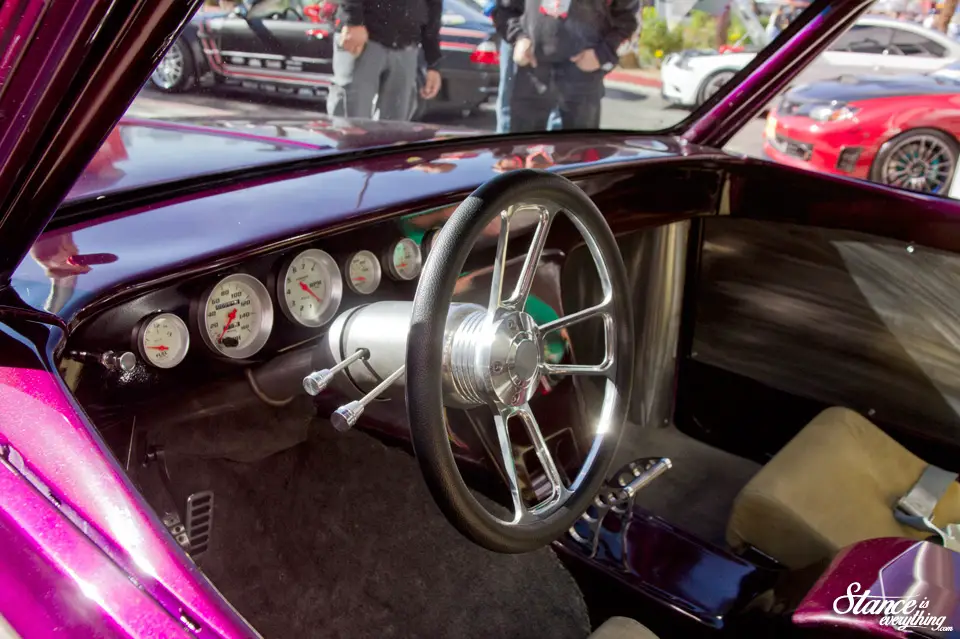 From my observations people looking at the truck were generally in two camps. The first camp had no idea what they were looking at, and the second had no idea how what they were looking at was going to power a Chevy C10.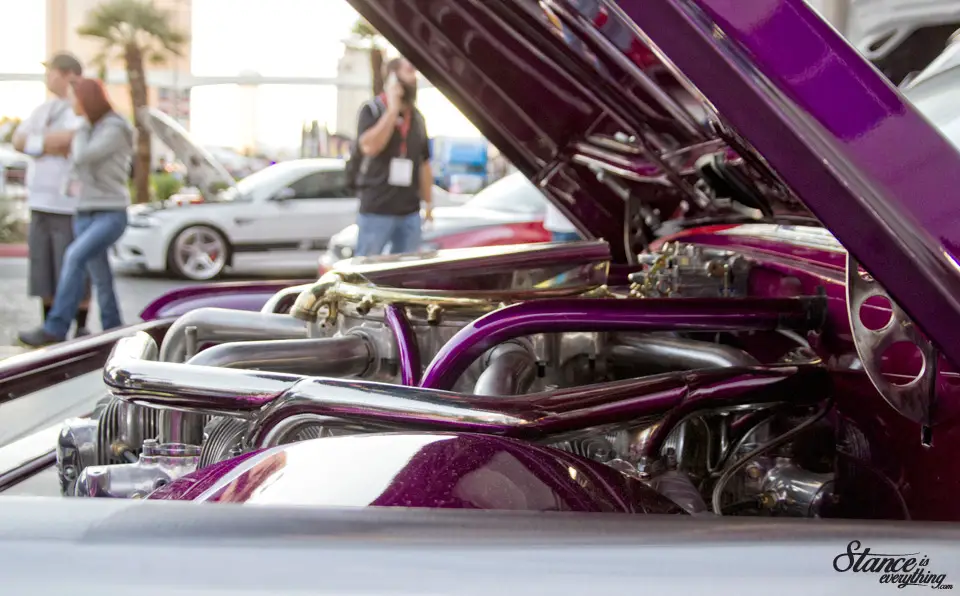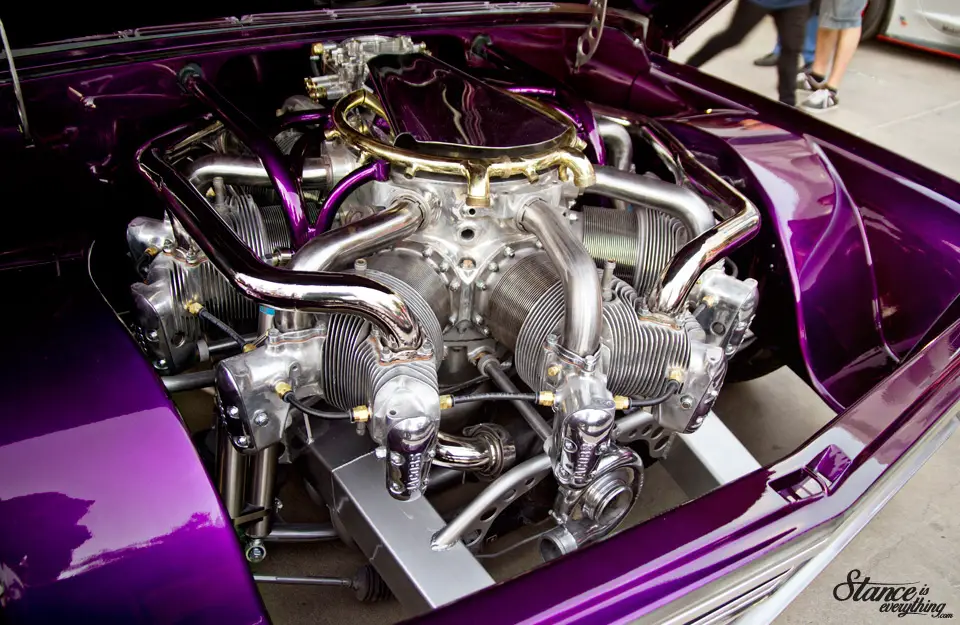 Taking pictures of the drive-line was a little difficult but should my combination of cell phone and SLR pictures not provide the best explanation here is what I saw in a nutshell; the output shaft of the motor goes into a transfer case (that looks to be a modified differential), which then goes to a short drive shaft, that then goes to the transmission.
From there it would seem Bob is your uncle and power is transferred to the rear wheels.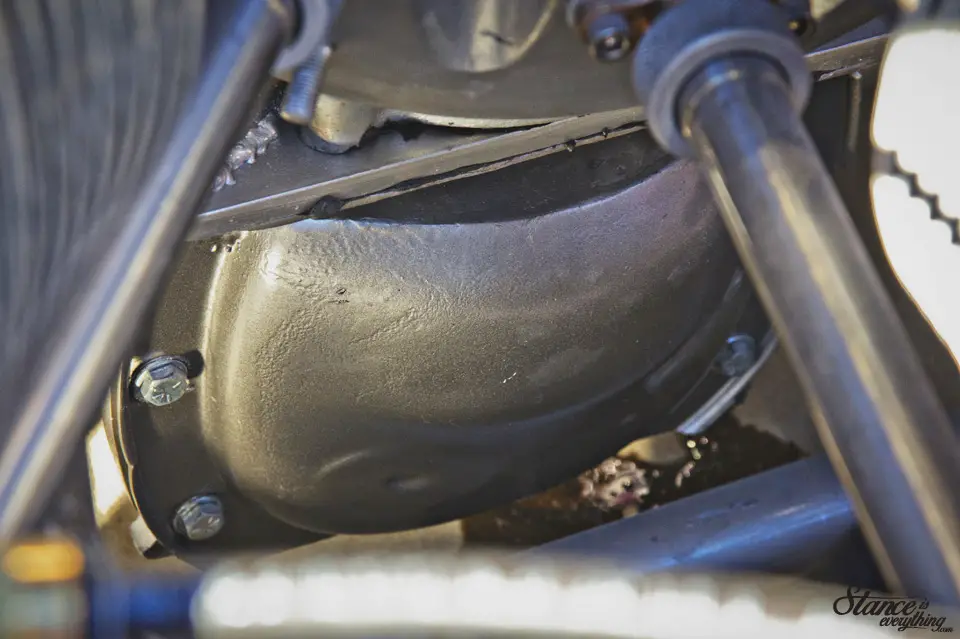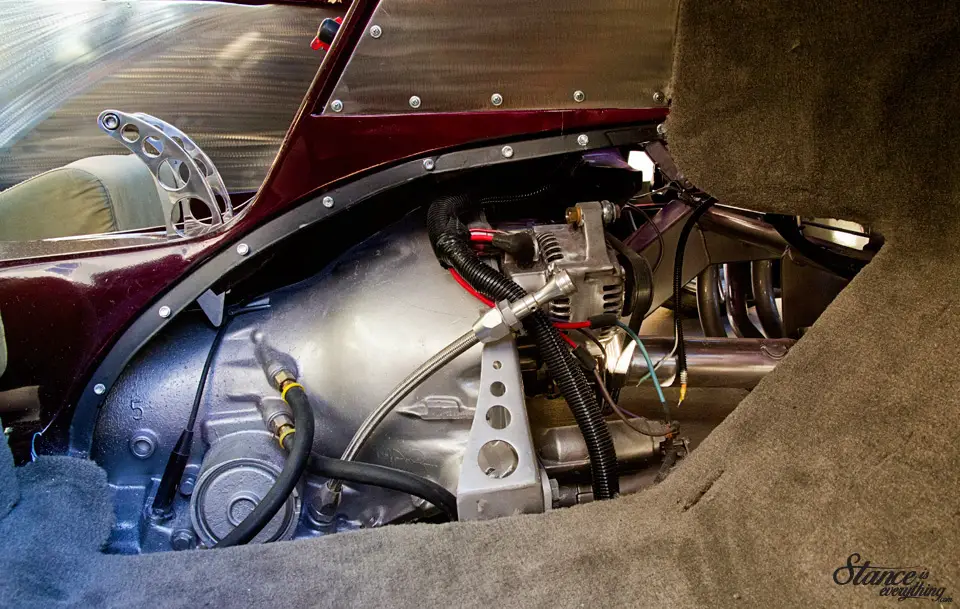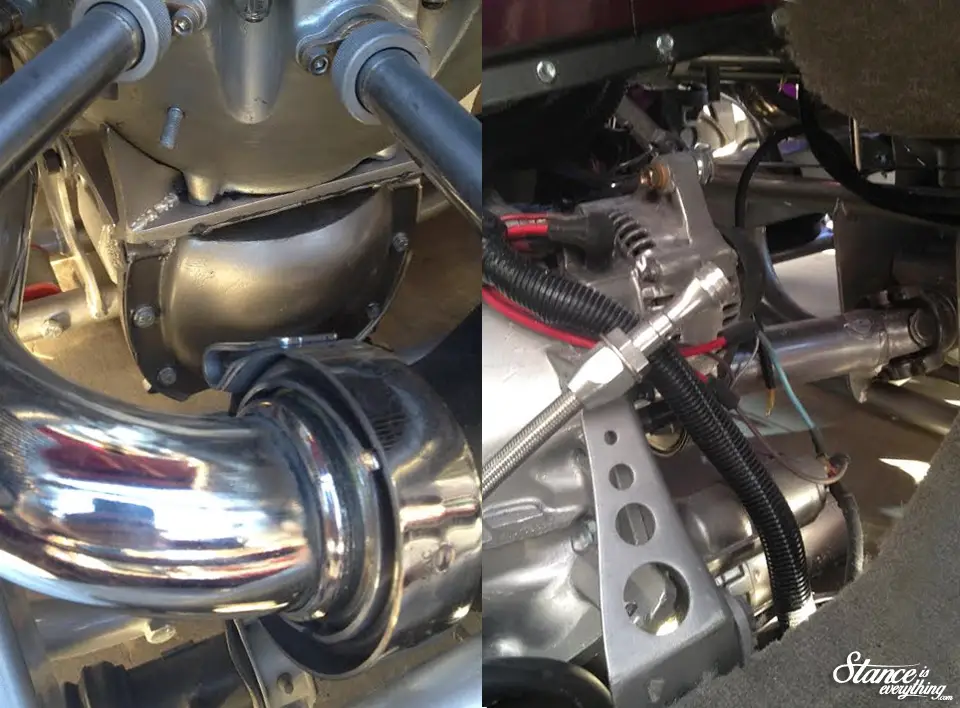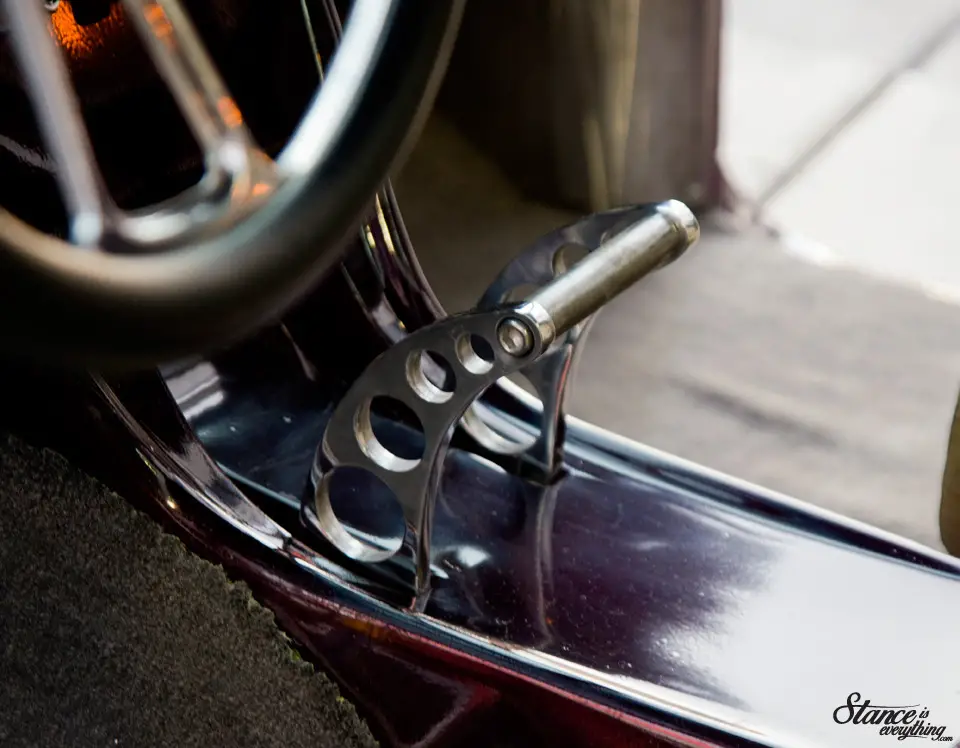 While the transmission, motor, and alternator all seem to be sorted out what really intrigues me is the so far unplumbed turbo. Could you imagine the sound of a turbo radial motor emitting from underneath the hood of a C10?