Since the initial lines were laid sometime in the '50s pinstriping has been an important part of the enthusiast culture, because a true pinstriper can accentuate the lines of a vehicle just right, or provide that extra bit of flair a build needs to truly be complete.
Pinstripe artwork is something that I've always wanted to incorporate into one of my cars so last year I sought out an artist to add a bit of visual sugar to my freshly color matched air tank. After asking around my circle of enthusiasts friends one name that came up repeatedly was Christian Melchior.
Christian is a serious local talent when it comes to wielding brushes, and while I wasn't immediately familiar with his paint work, I was familiar with his truck that was featured in Truckin' magazine a few years ago.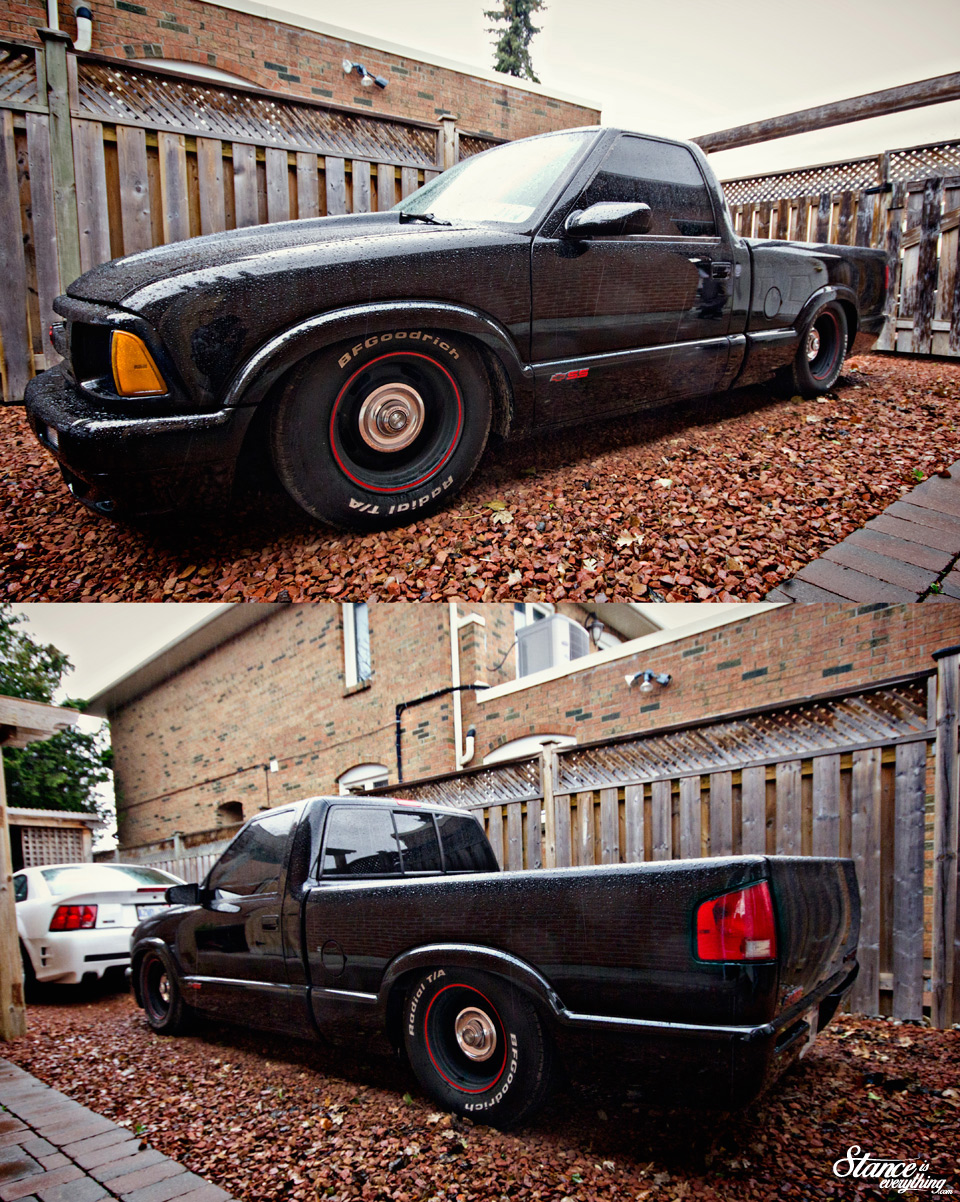 His S10 was actually one of the first canvases he used to showcase his work, sneaking a few carefully placed lines underneath the arm rest, and from there he did a little work for friends, and friends of friends, building up his clientele and becoming more experienced each brush stroke.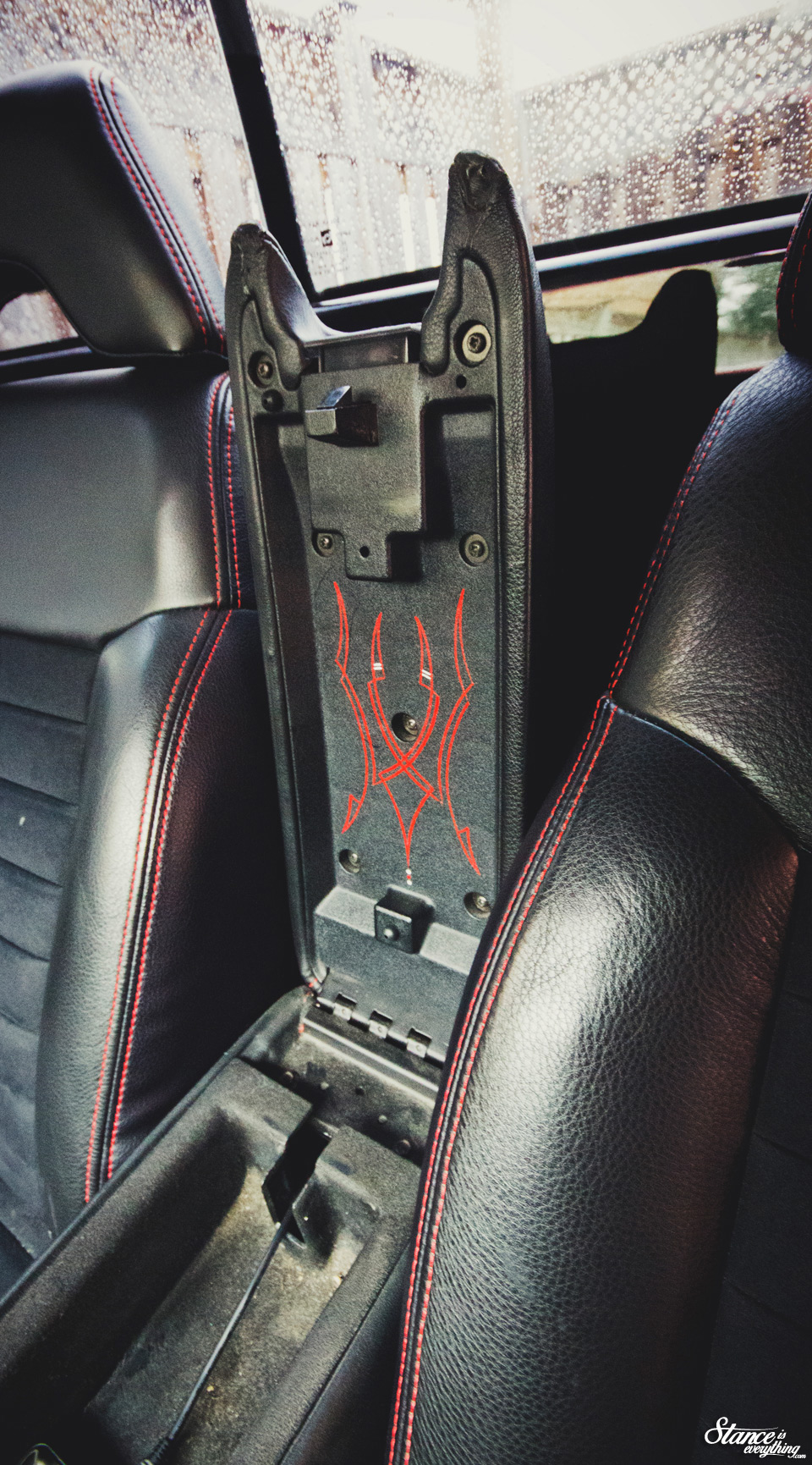 As word of his talents spread he did a few trucks at Performance World and Vanfest, one of those trucks being Gary Donkers Ford Ranger.
It's the subtle artwork on the door jamb of Gary's Ranger that assured me that Christian was the right person to reach out to with my idea.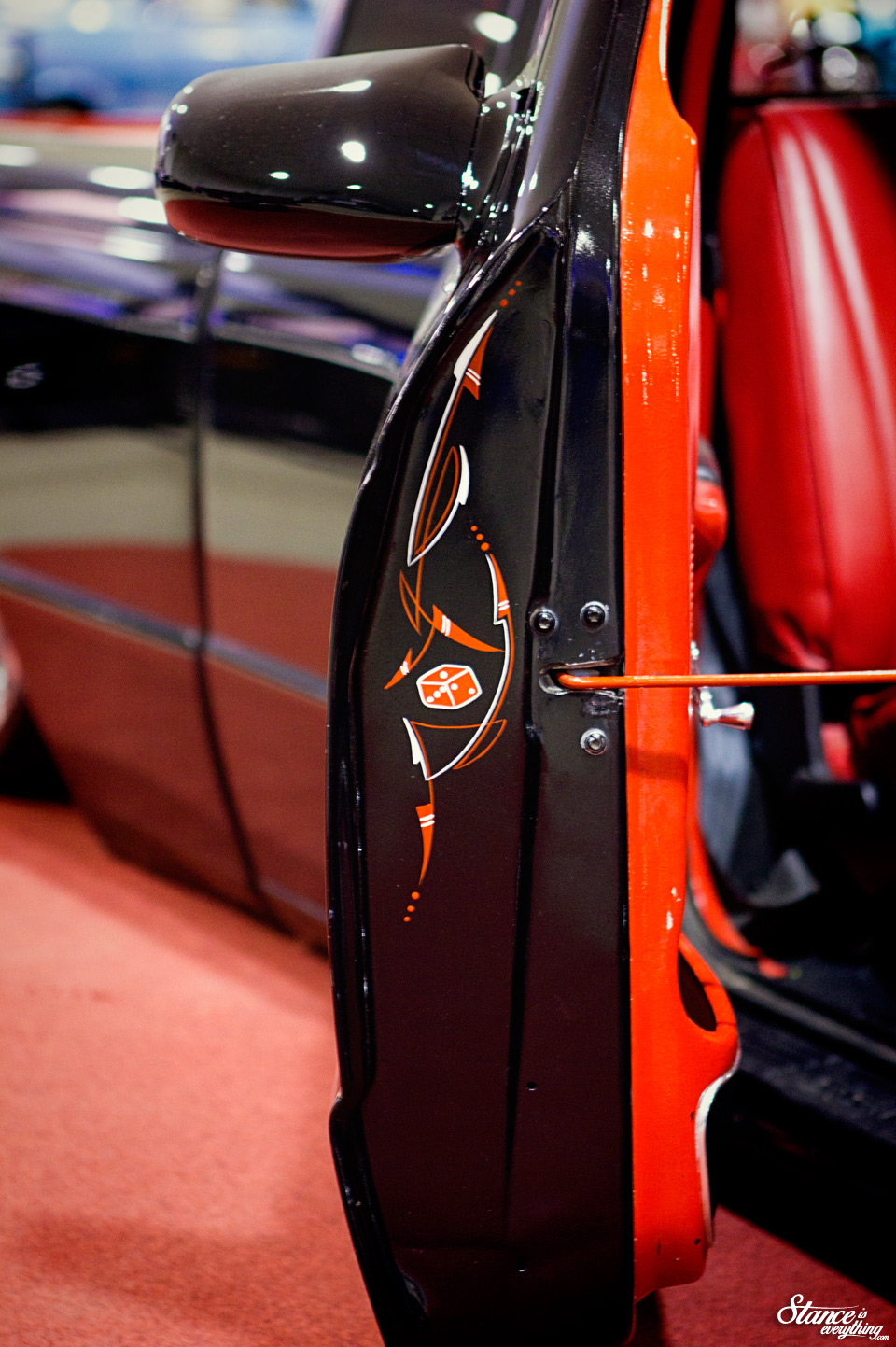 From our initial emails, to the first time we met, I knew Christian was the artist for the job because in addition to being extremely talented with his preferred medium of 1 Shot paint and pinning brushes, hes is also a trained graphic designer.
This meant that in my particular case instead of dropping my tank off and hoping for the best, I was able to see a very accurate digital vector rendering of what my idea would look like prior to paint being laid.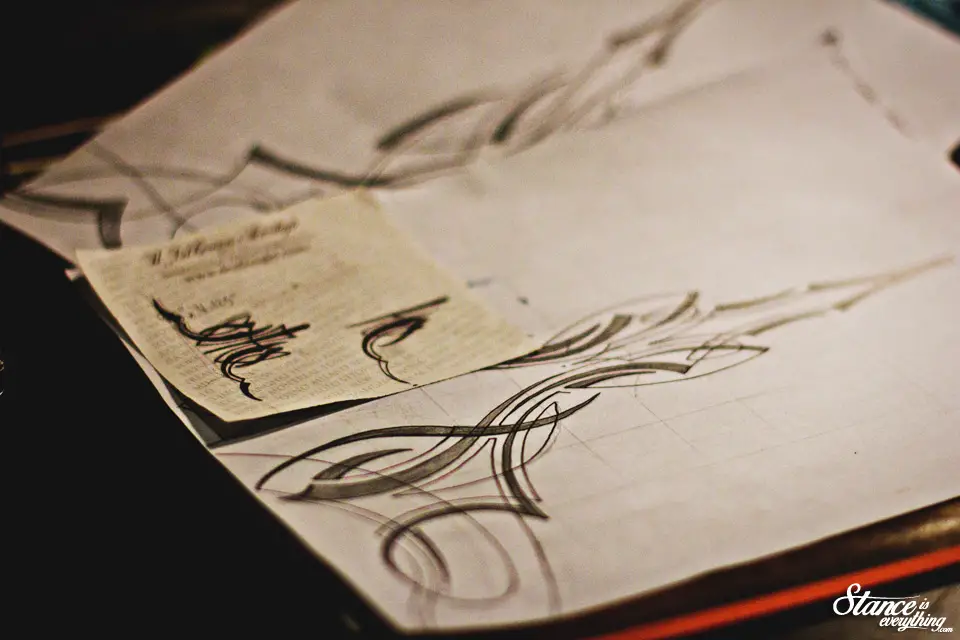 When I dropped off the tank at his house I noticed that Christian clearly wasn't the only enthusiast in his family, so on my return trip I brought my camera along to take a few photos of his earlier work, and chat about how he got to where he is today.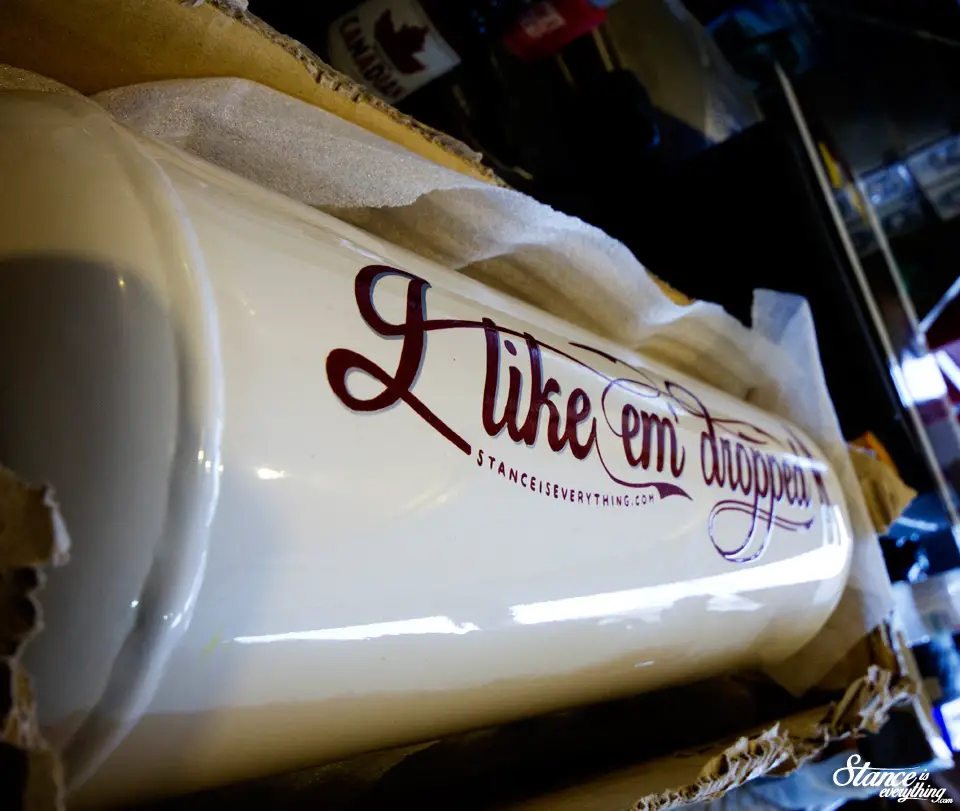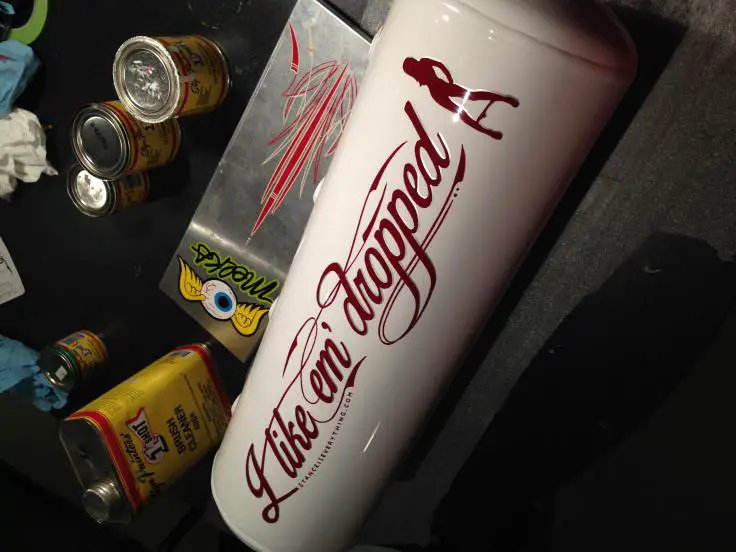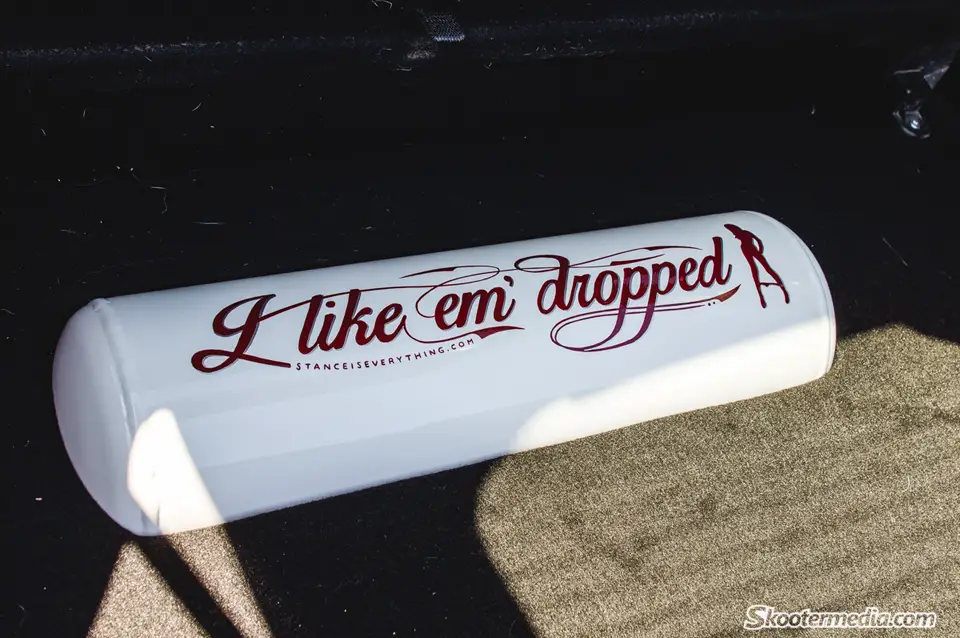 Surrounded by cars –Christians father is an accomplished Pro Touring car builder/driver who is extremely proud of his son's work– and art supplies at a young age Christian confesses that he has always been a huge fan of hot rods, trucks, motorcycles and kustoms and that being able to work on them now on a regular basis is a dream come true.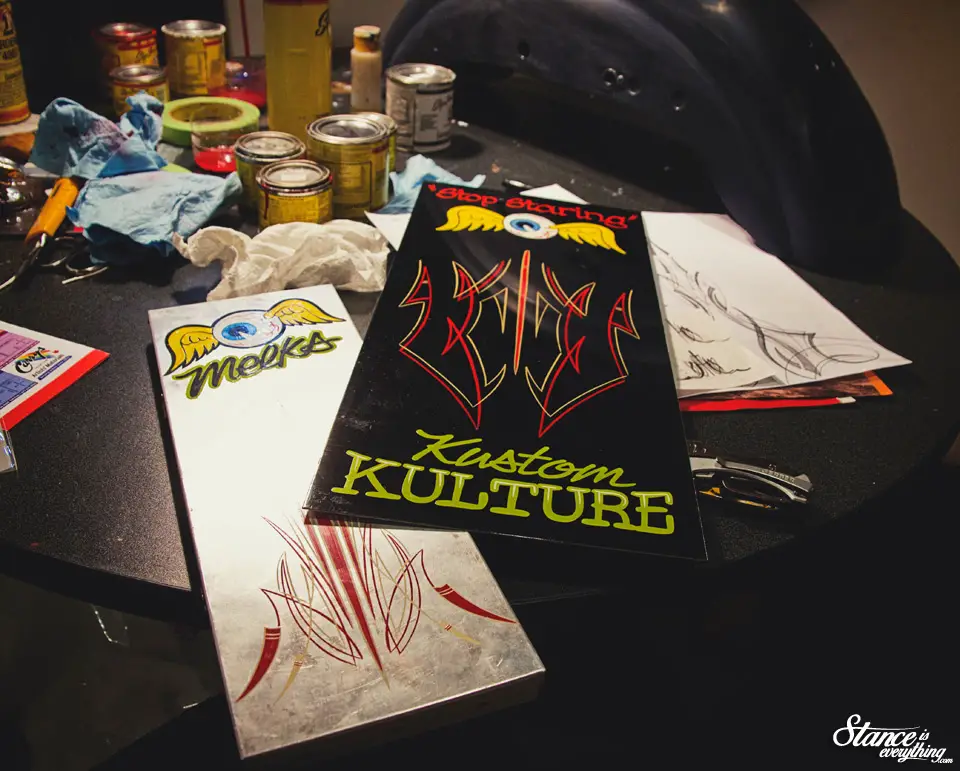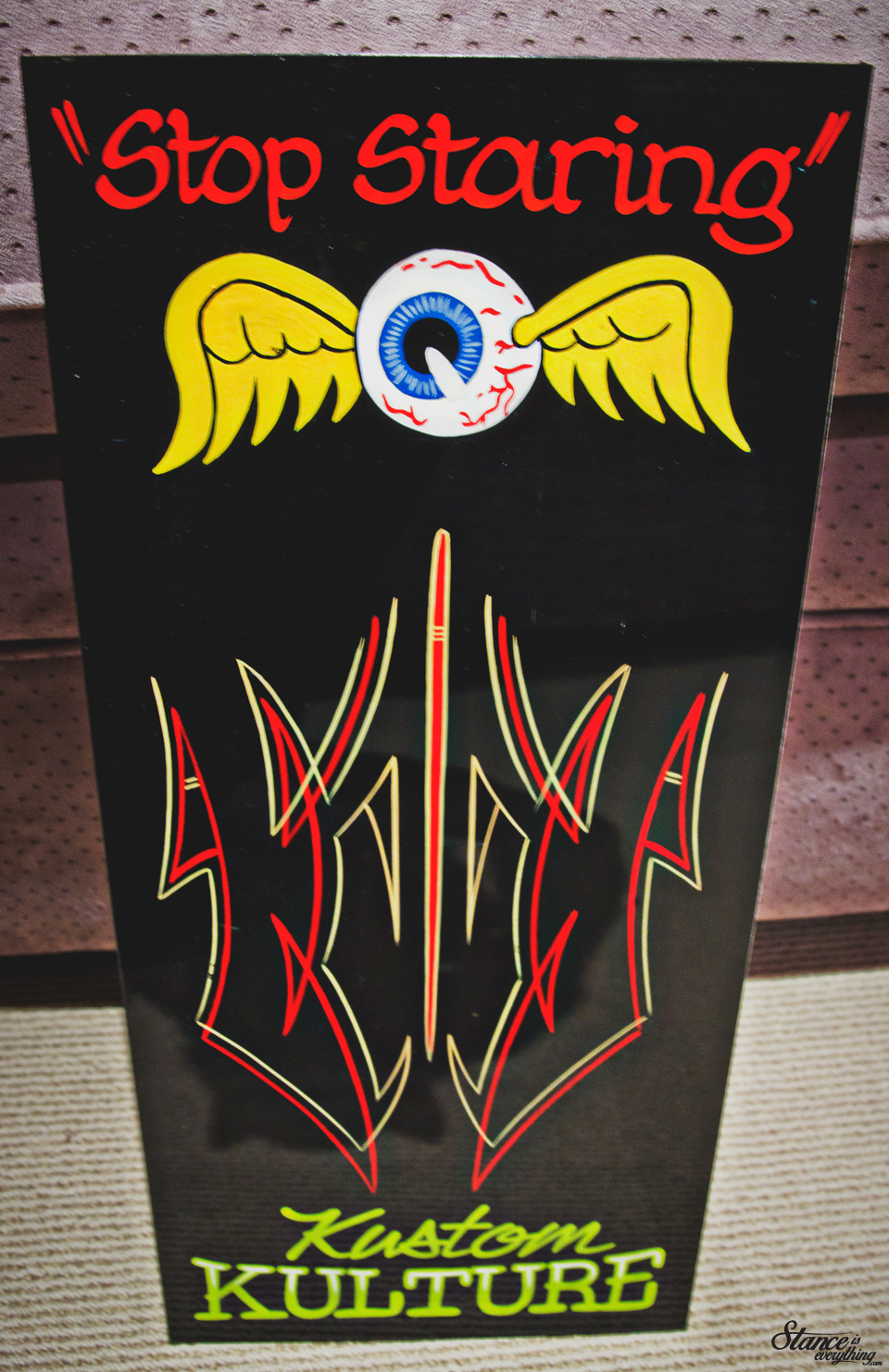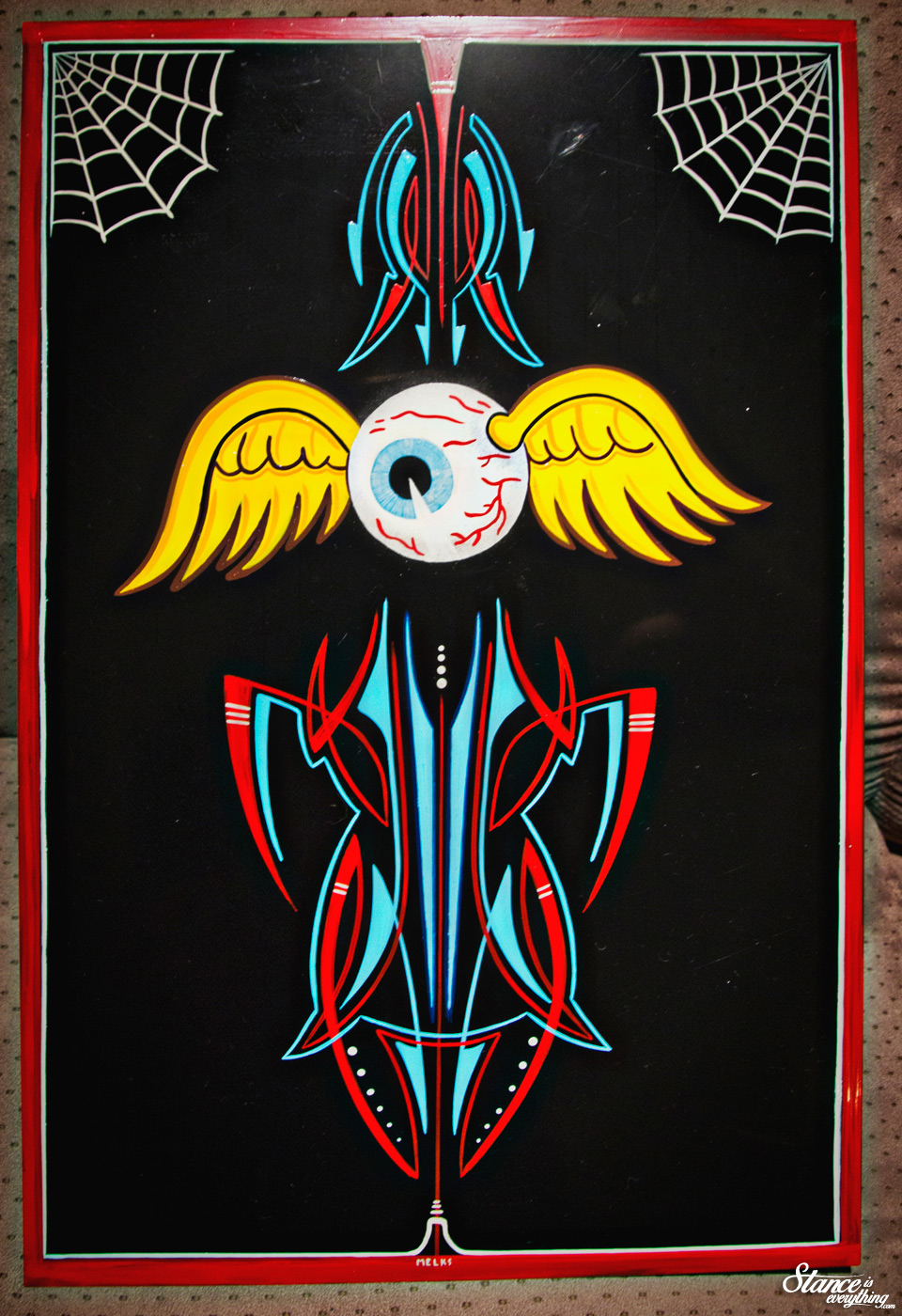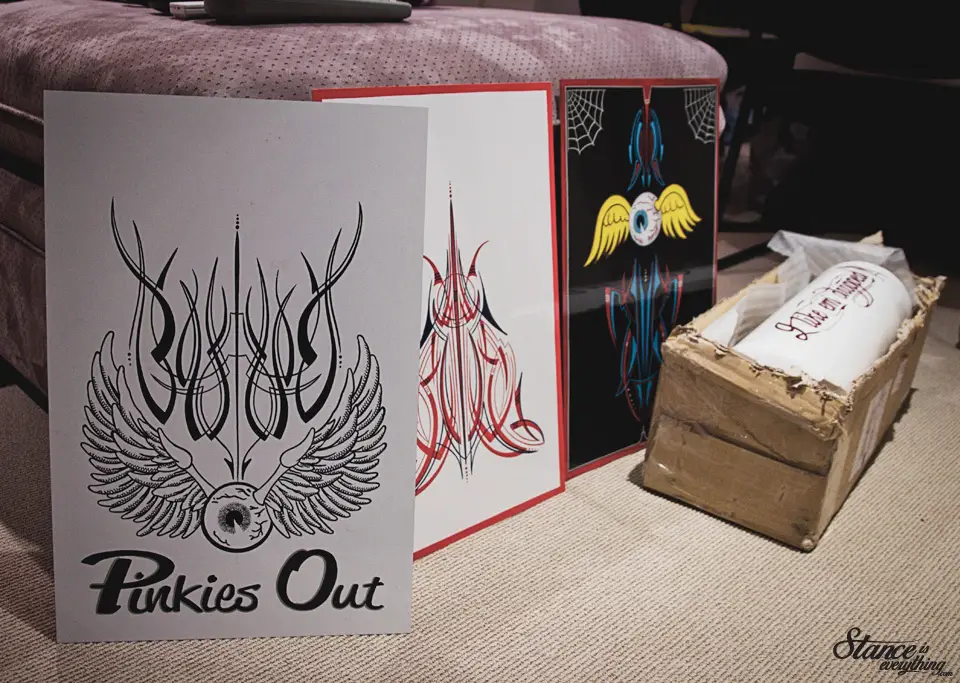 During our conversation Christian also described the surreal experience of being one of the youngest people in the pinhead lounge at Performance World a few years back.
Those veteran artists that made up the panel, who realize the importance in passing down the trade instead of letting it die with them, really helped push Christian's work to the next level.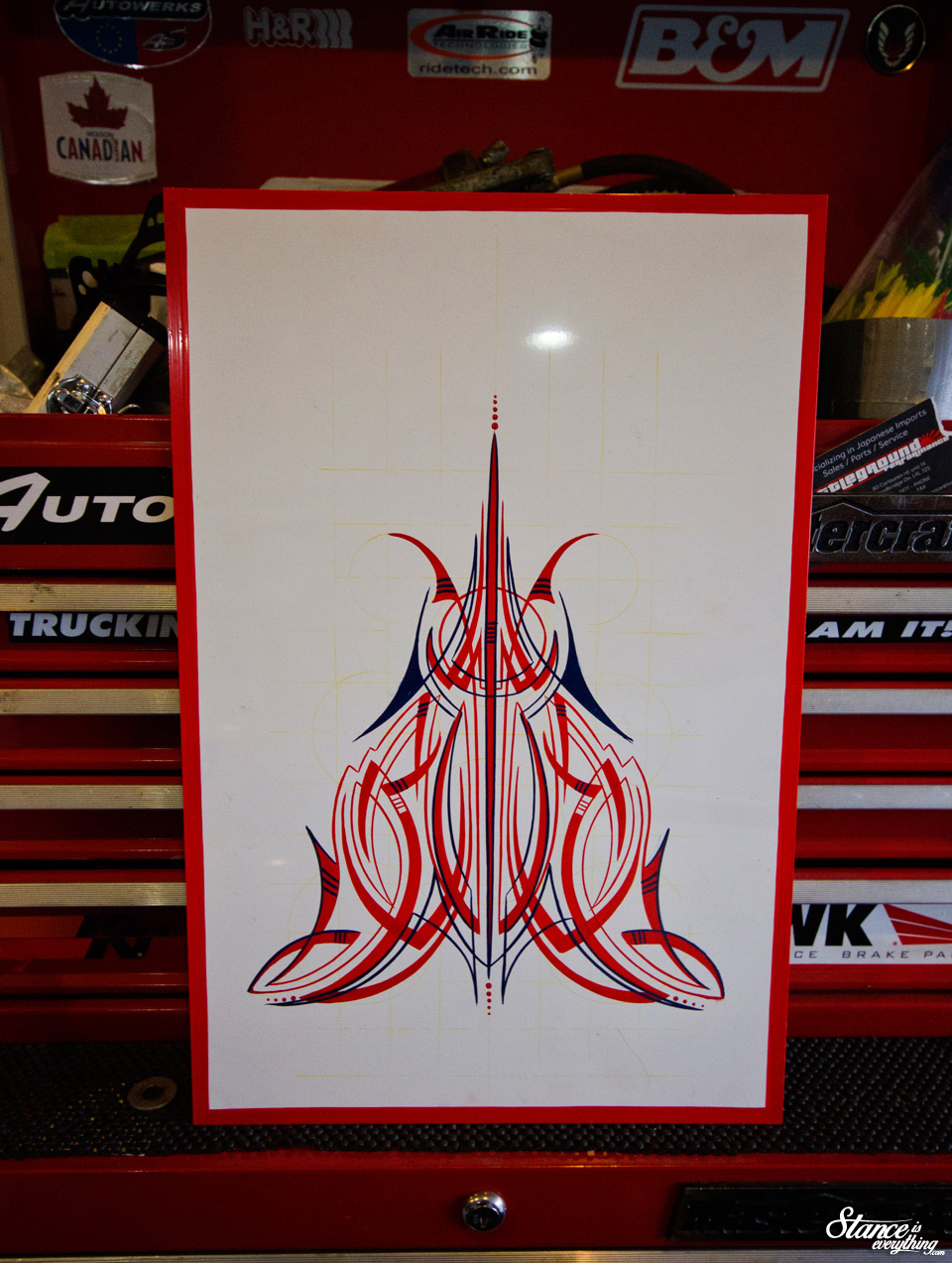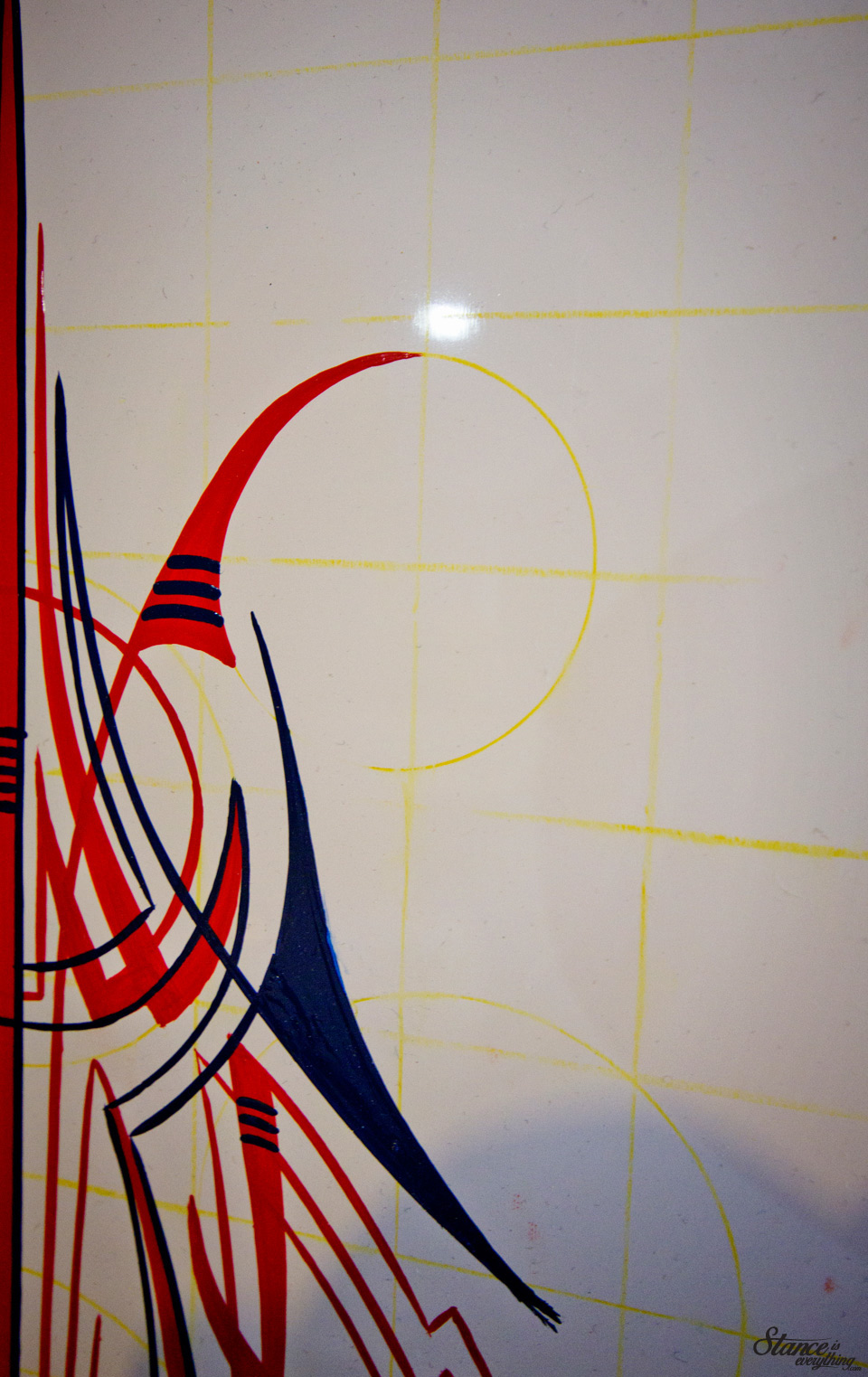 When not laying lines Christian designs websites and does vinyl installs as a stage 2 3M vinyl installer. He's even begun to dabble in doing stripes with vinyl to see if this new technology lends itself to the older art.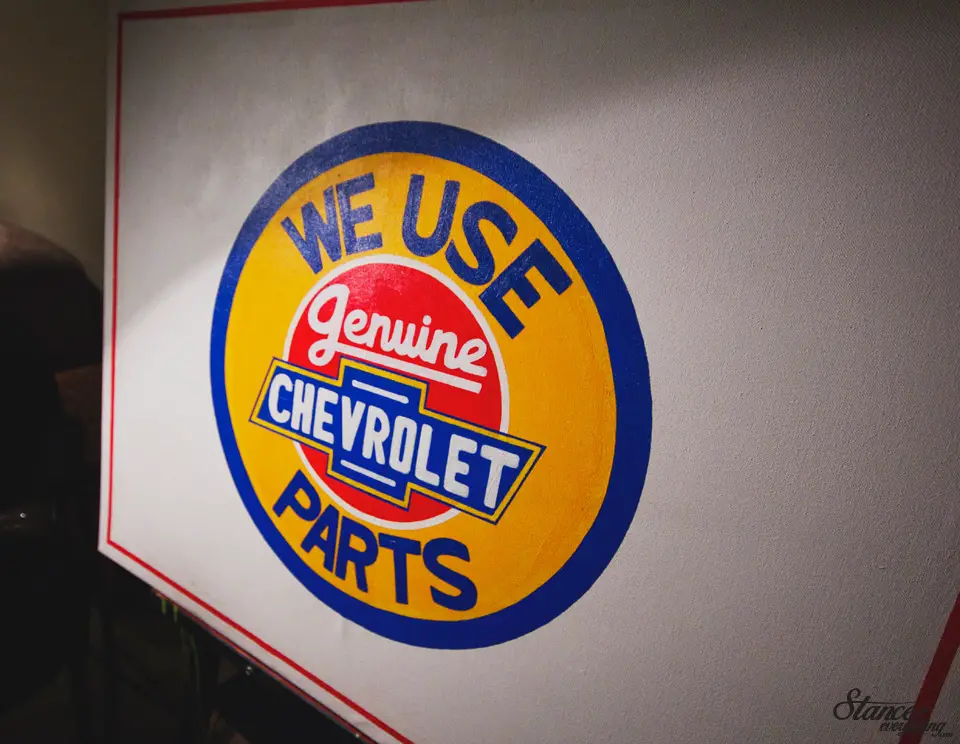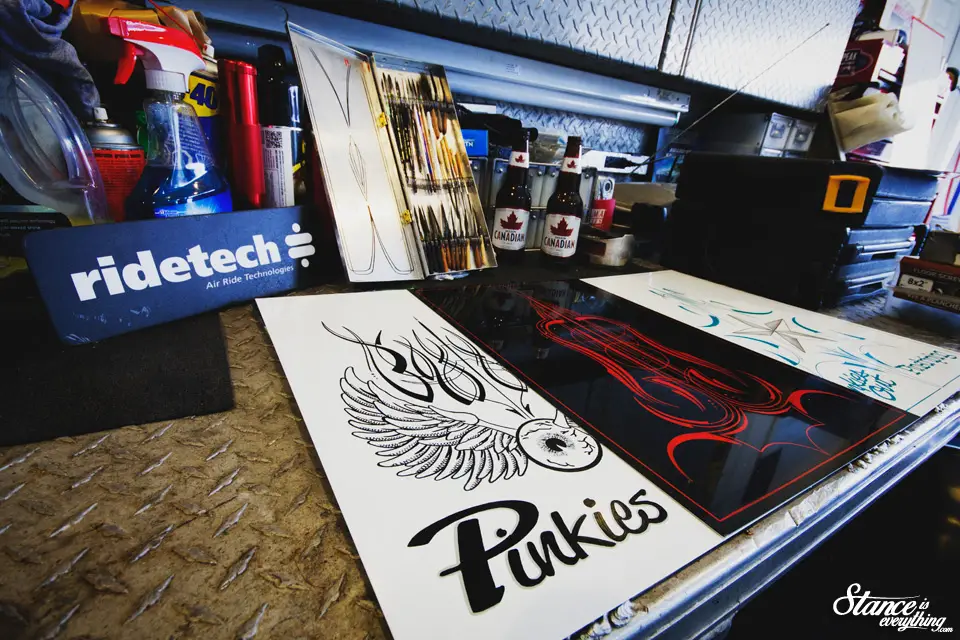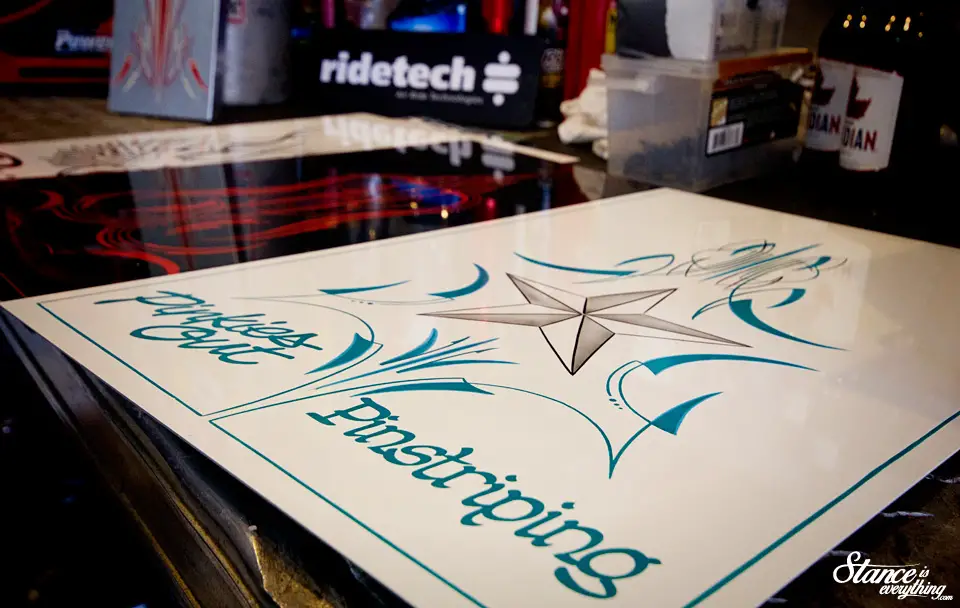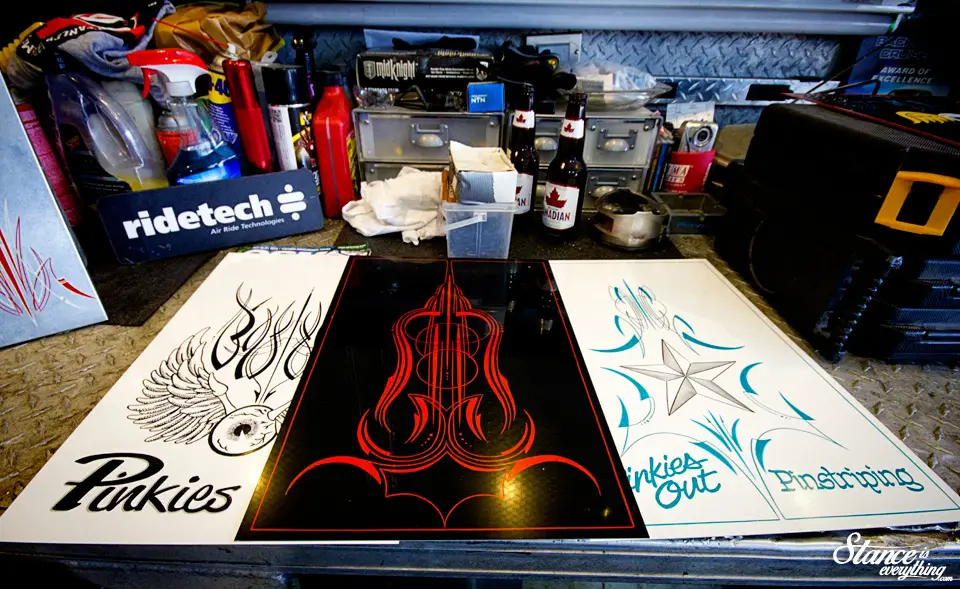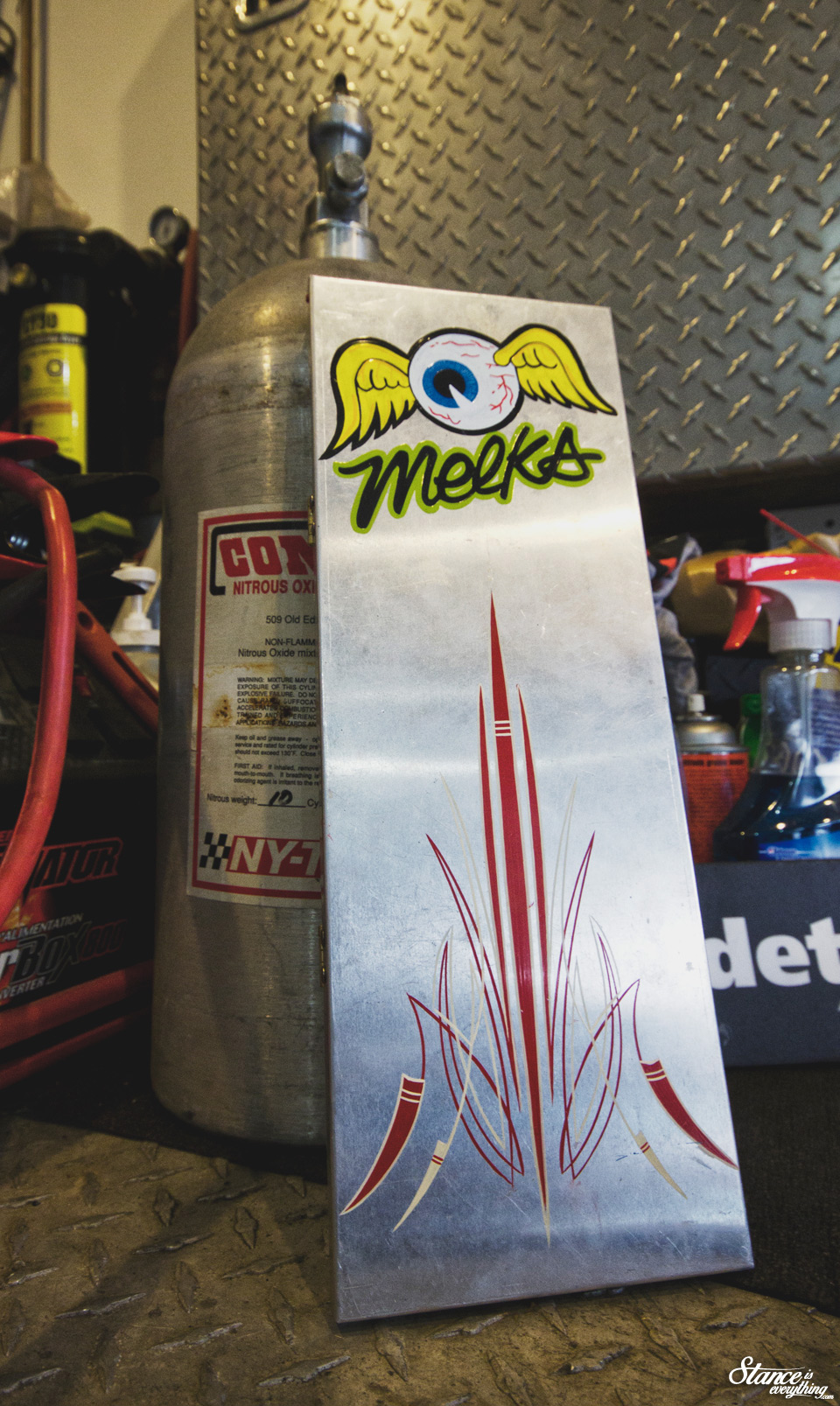 Talented, humble, and enthusiastic Christian has a bright future ahead of him and it's an honor to have some of his work in the hatch of my car.
Christian can be reached via:
christianmelchior.com
@christianmelchior