Importfest is in full promo mode leading up to their August 22nd event and this past weekend they held a pop up Vossen Wheels Meet pop up the roof top of Lexus Downtown.
The idea of this show was a quick 11-3pm semi formal gathering of Vossen car owners with everyone else welcome to come by and check things out.
I dropped by for about an hour or two took a few photos and grabbed a quick bite to eat.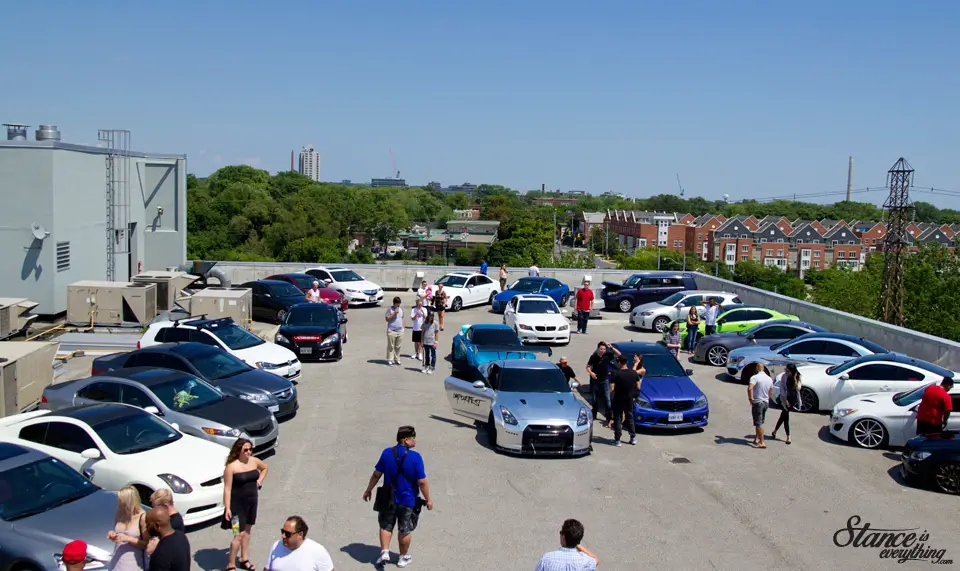 The main features of the event were the latest and greatest cars from the Importfest stable, the main attractions being the Rocket Bunny RC350 and RCF.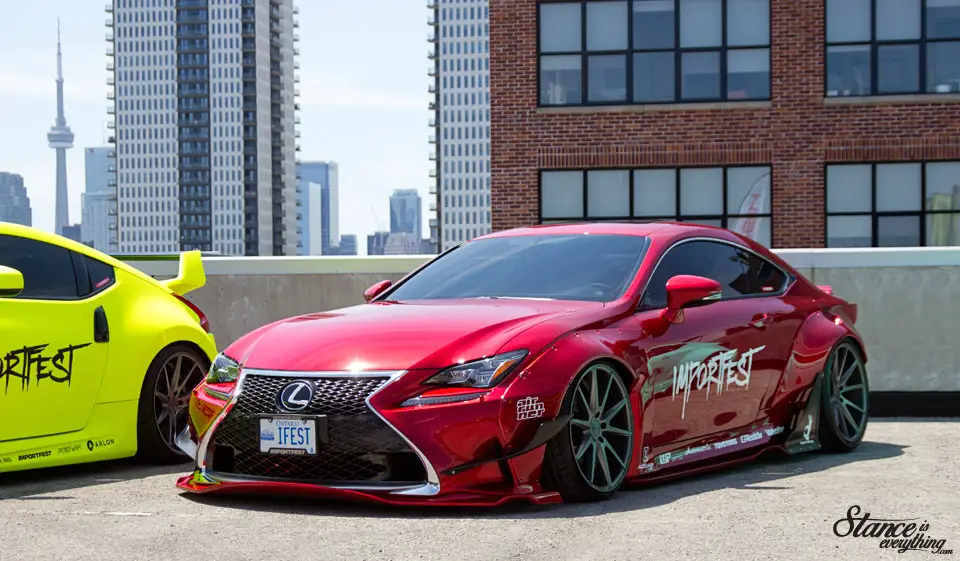 The Mello Yellow 370 was also out once again with a retina burning layer of vinyl.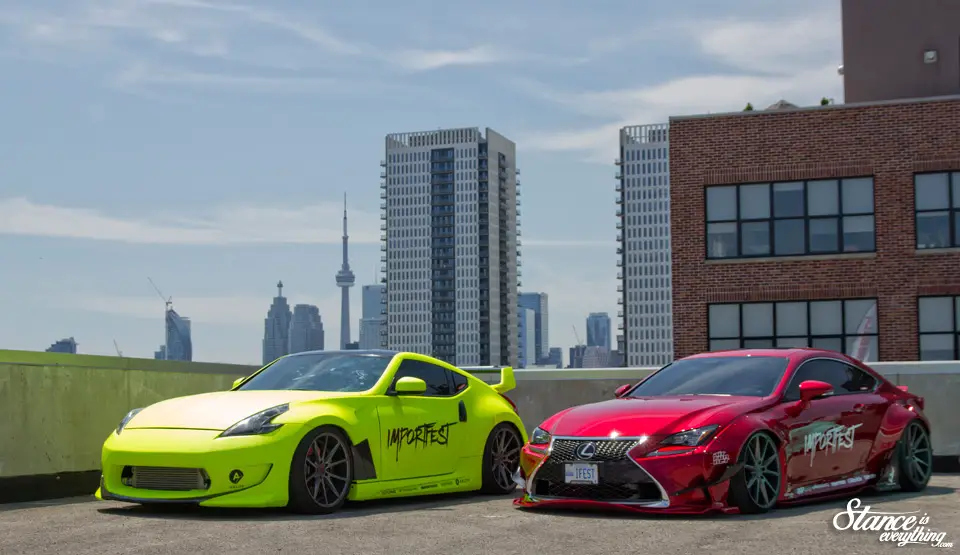 Hiding in the corner was the world's first Rocket Bunny RCF, hopefully I'll get a chance to take pictures of this in a less cluttered space really soon.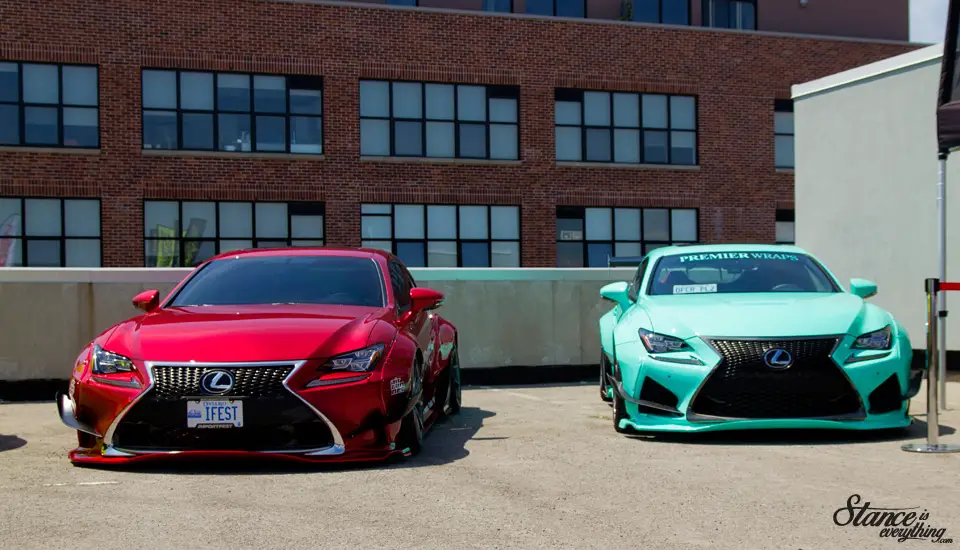 Harvin's GTR and Navin's RX-7 were of course in attendance as well, and they too wear Rocket Bunny kits.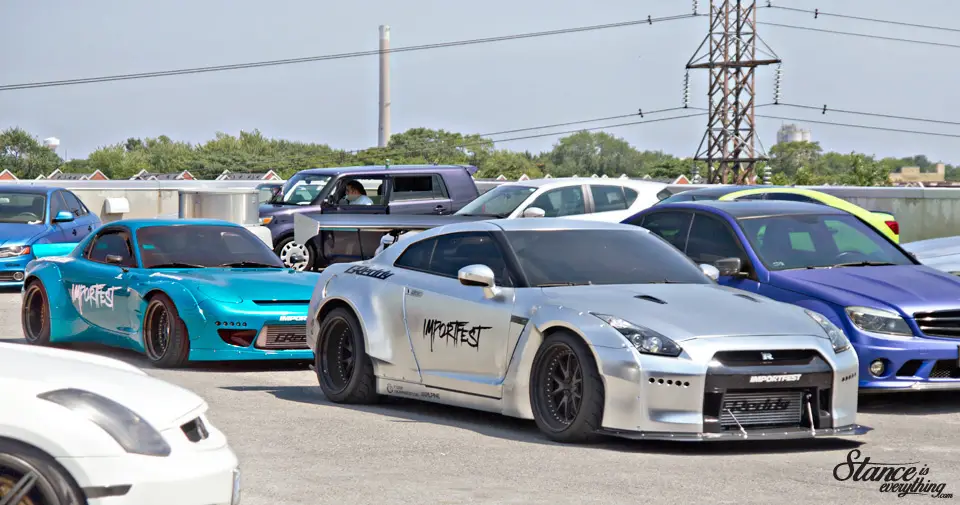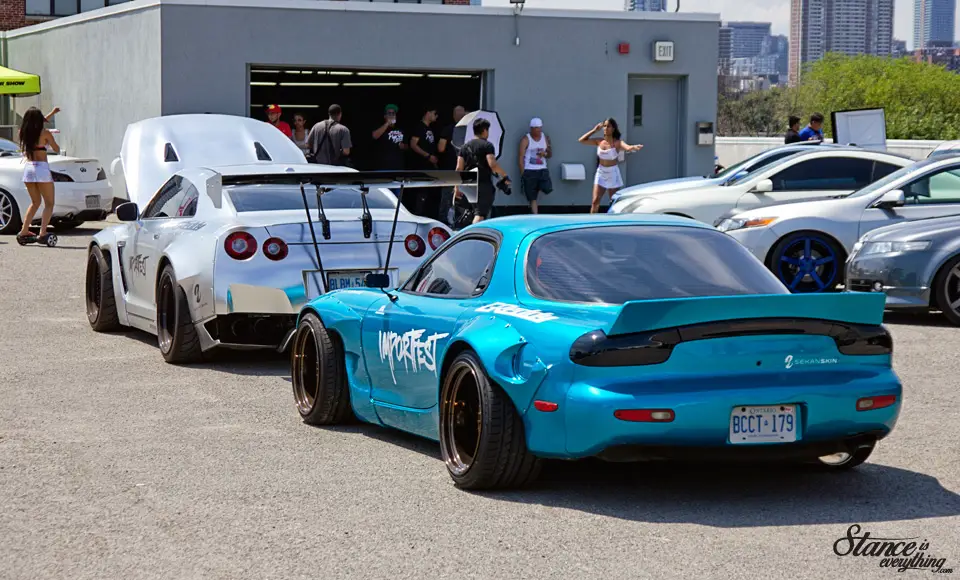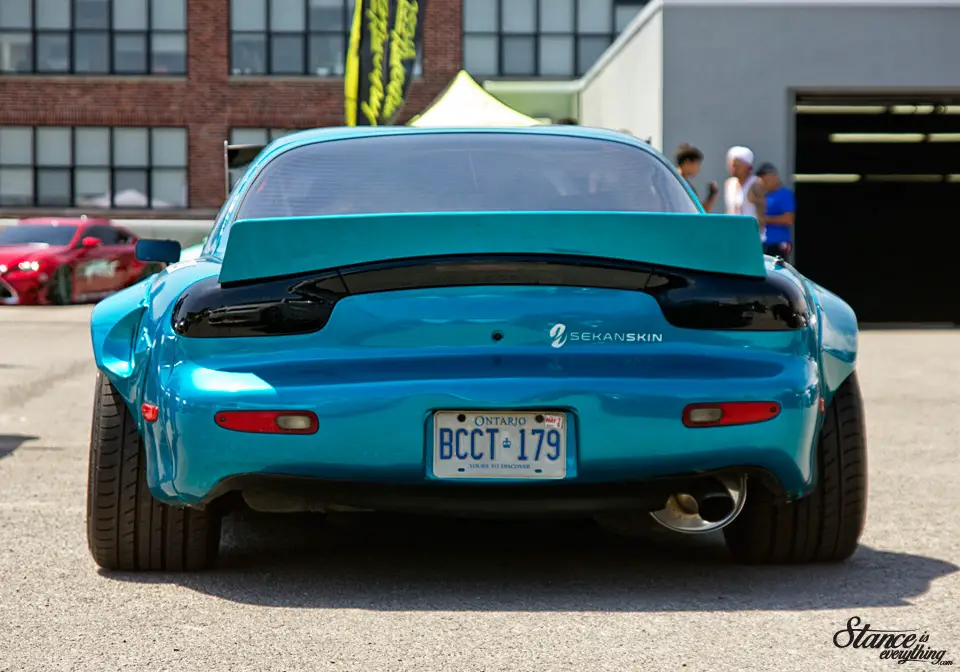 Interestingly another flared car there was this is300. Not sure the make on the kit on this car but the fit and finish looked pretty good.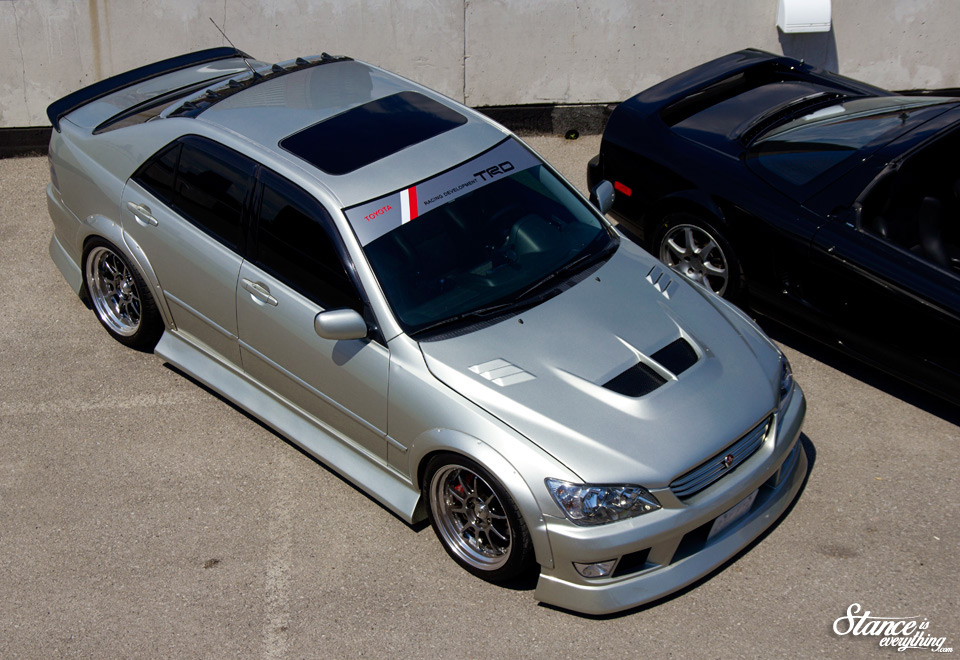 Not everything was cut, drilled, and flared though, Blair brought his Audi out which I've actually not seen in a while as he's been spending a lot of time cruising his Impala and Beetle.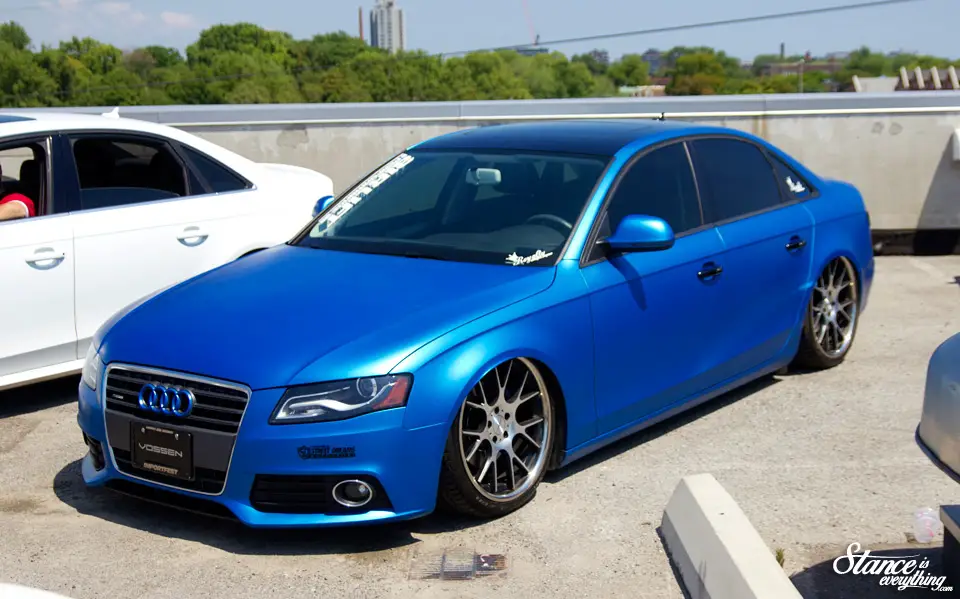 I have to admit that I didn't know Vossens were quite so popular in Toronto. I know they had a following but most of the cars at the event I'd never seen before.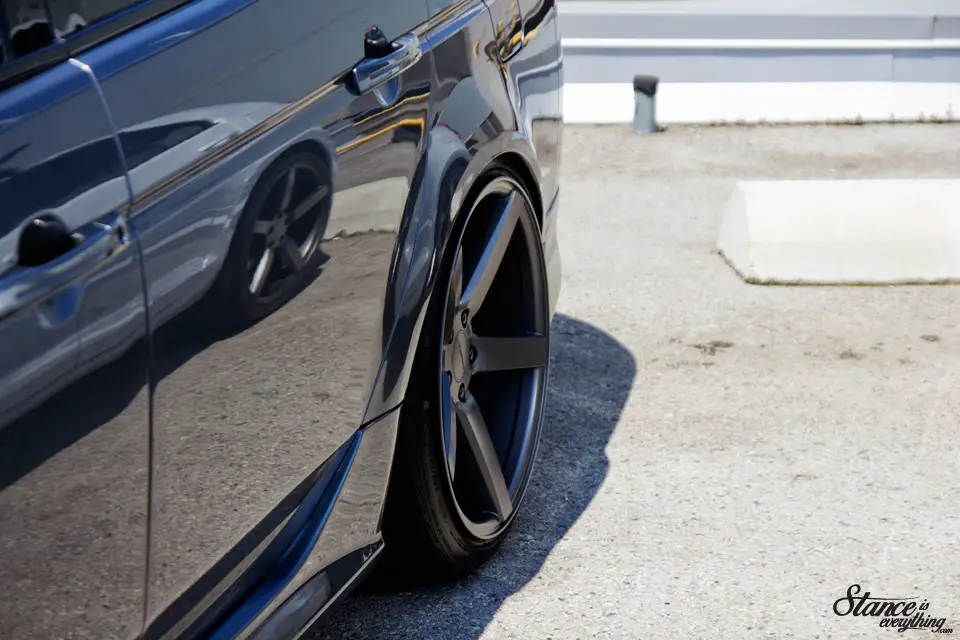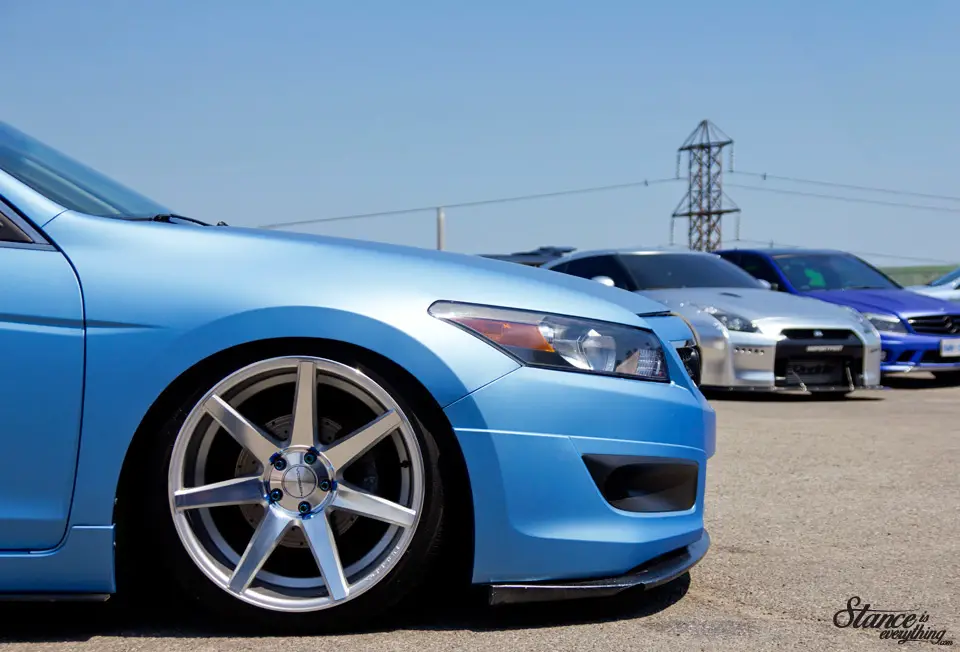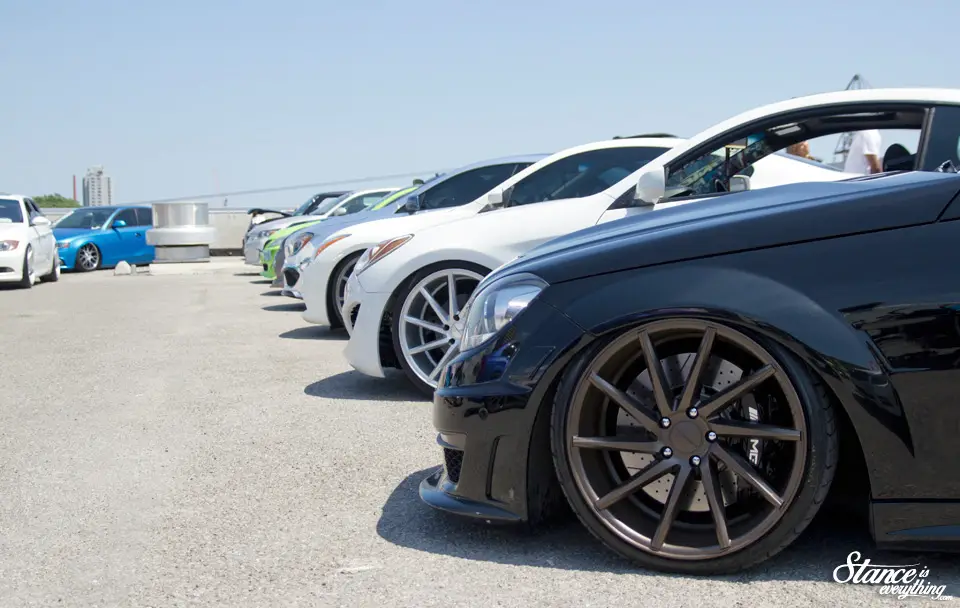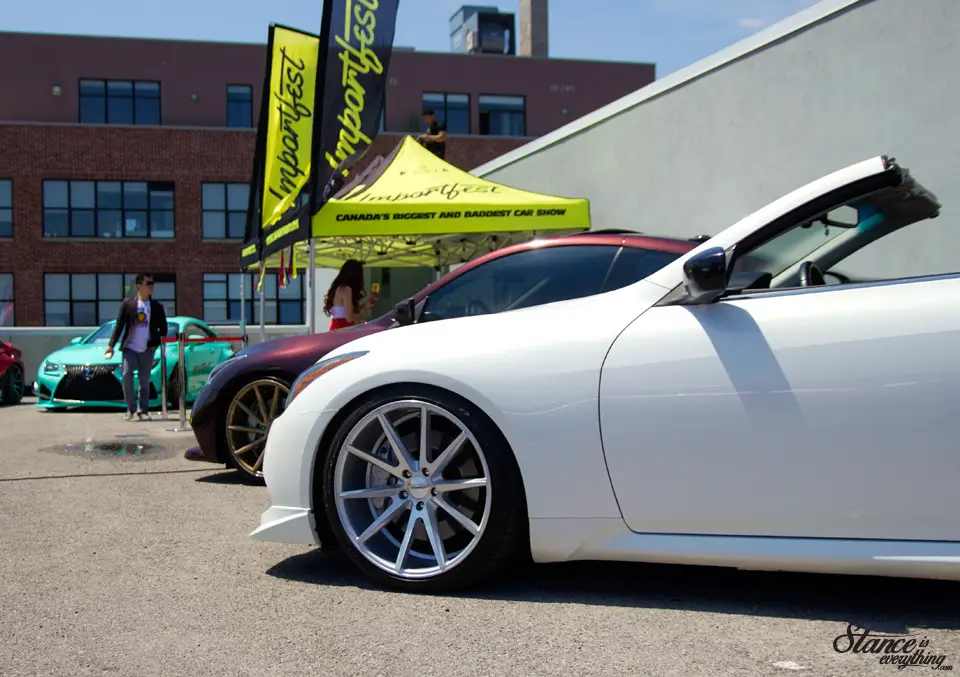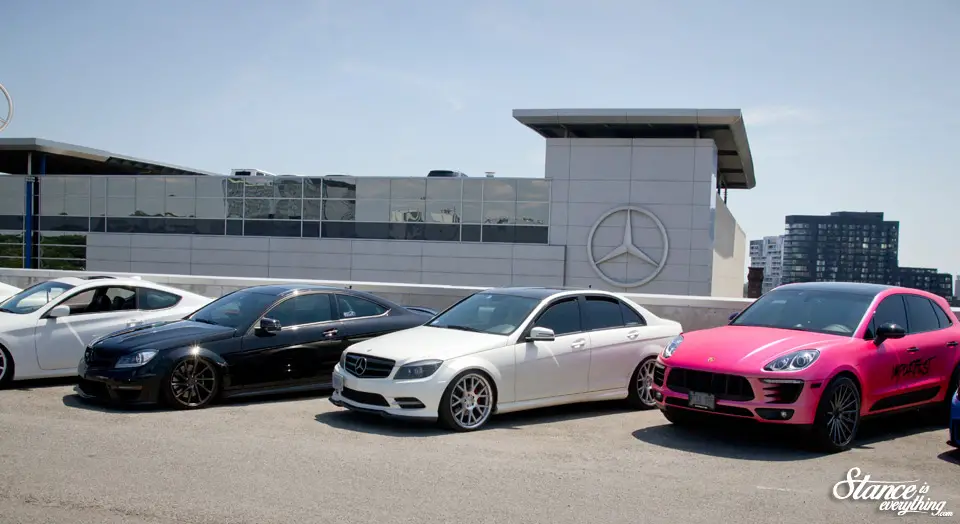 Like any Importfest show there were more than a few models on hand, a couple cruising around on these odd personal transport devices I'd never really seen before.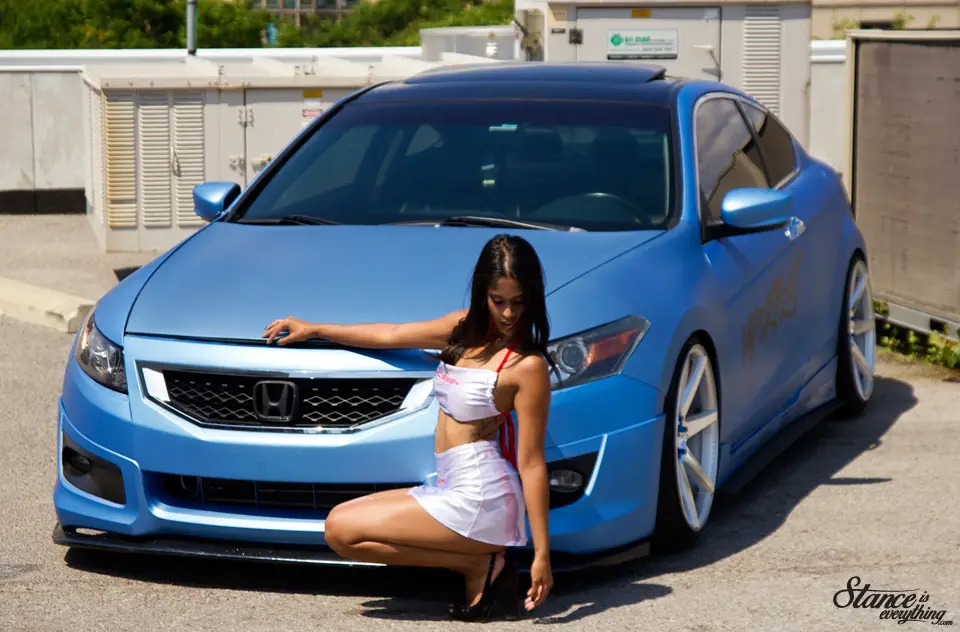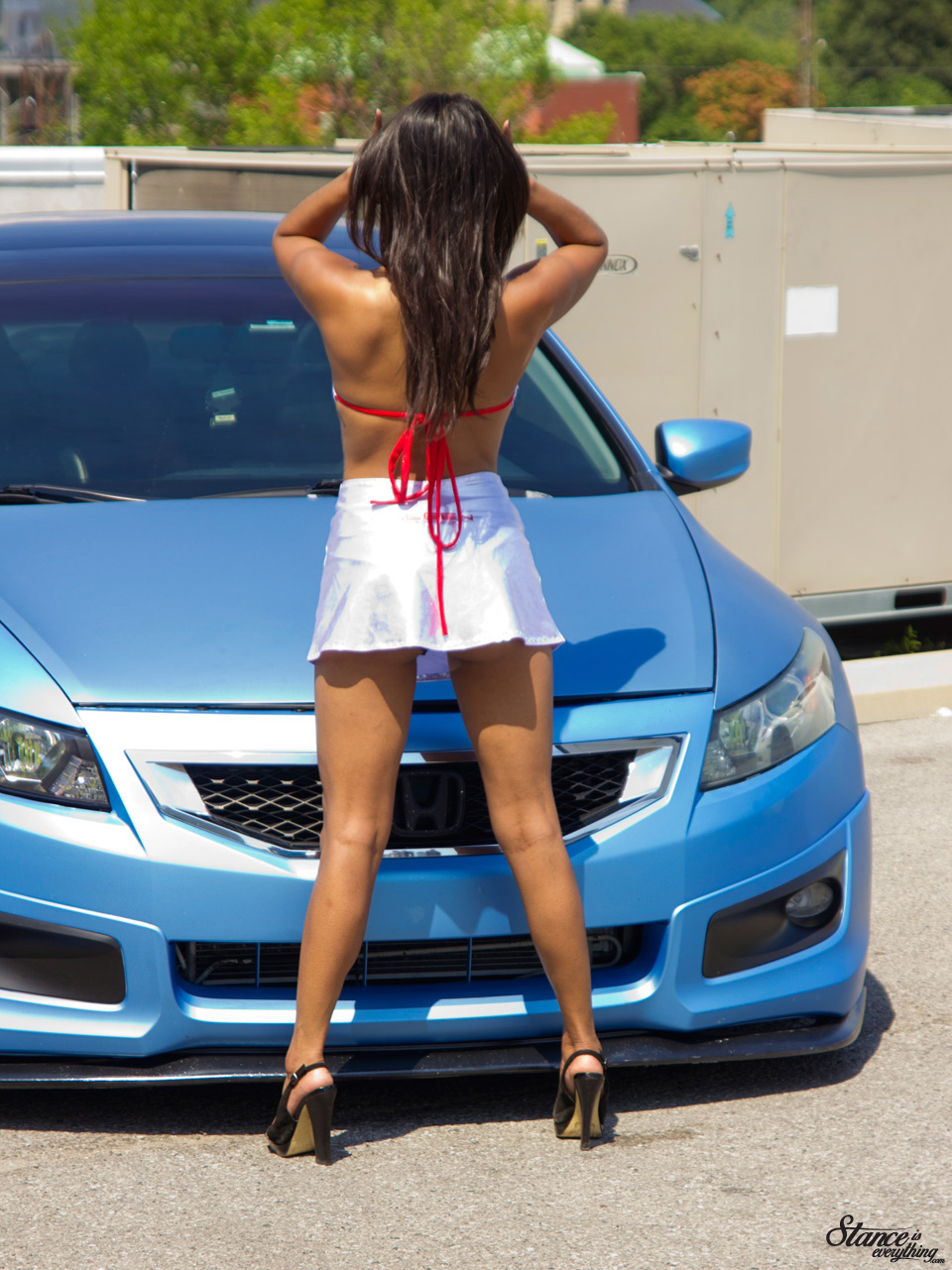 The also debuted their latest Importfest swag and handed out a couple of trophies.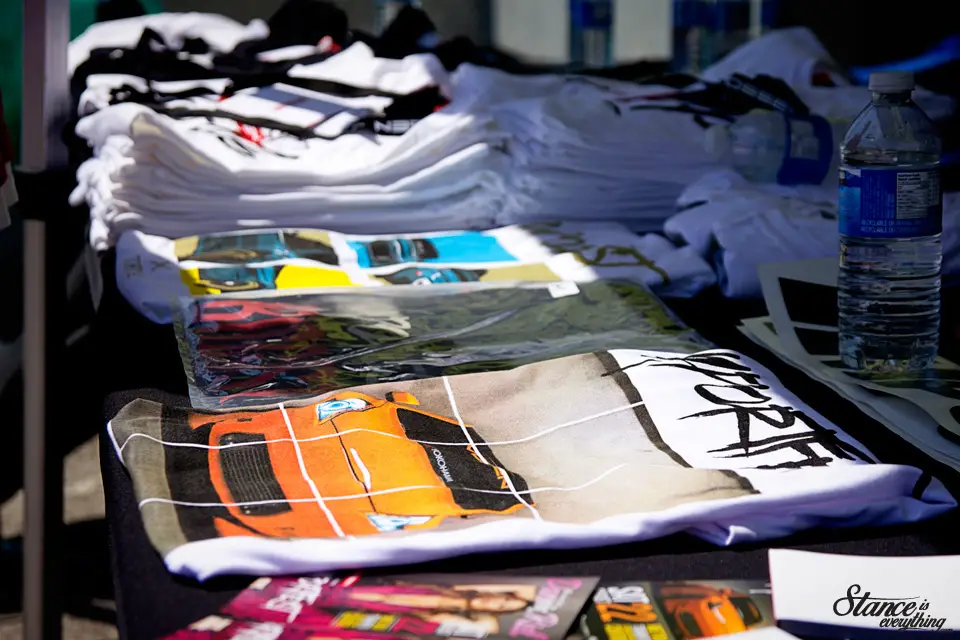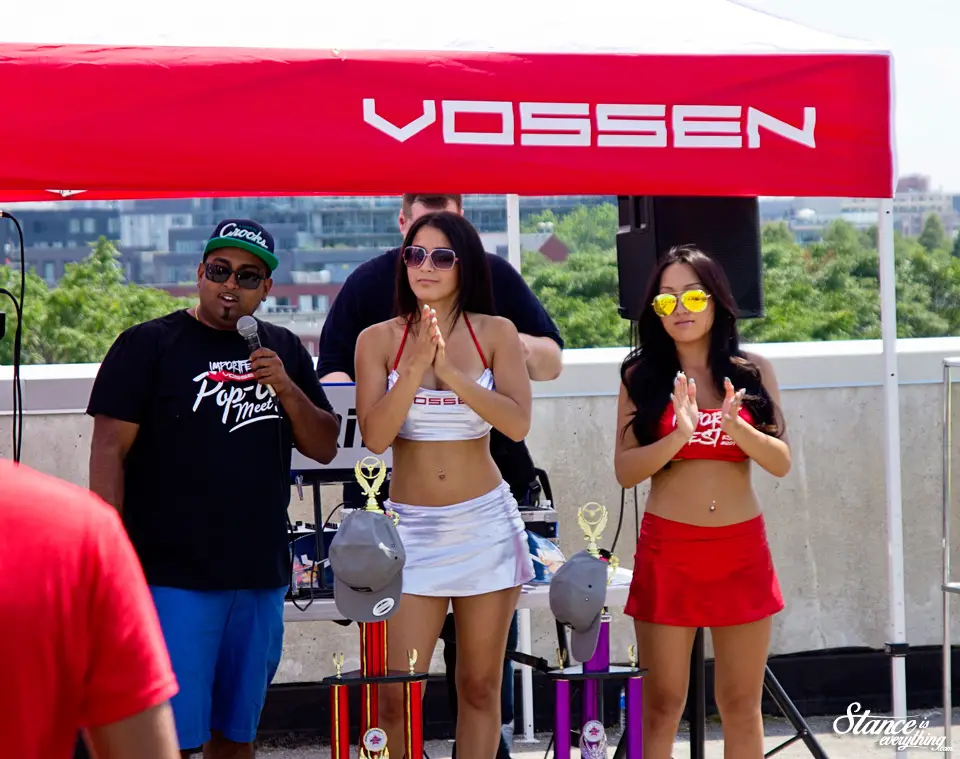 All in all not a bad day to spend a warm Sunday and a great way for Vossen Wheels to show some appreciation to their Toronto fan base.