Tim and Brenda's Cruise for the Cure is a show I've wanted to go to for a few years but somehow always managed to miss for some reason or another. If you've noticed 2015 is the year I make an effort to hit a lot of those shows so this year I finally made it out.
The show as a whole was great and they raised an incredible amount of money for charity. In fact the show was so well done and organized that next year I plan to make a full day of it so that I can get more coverage.
One of the vehicles at this year's show had to be this GMC Cabover which is perched atop a Dodge frame and powered by a Cummins motor.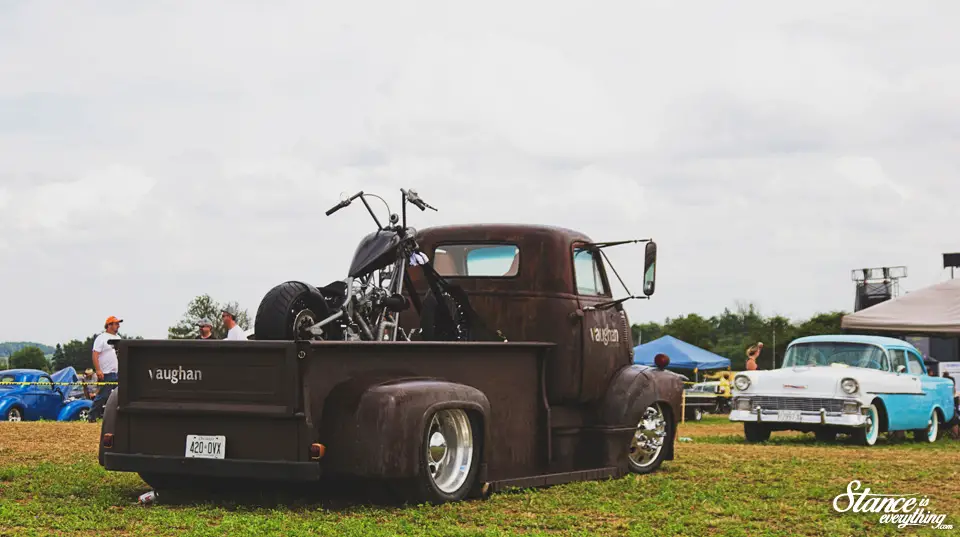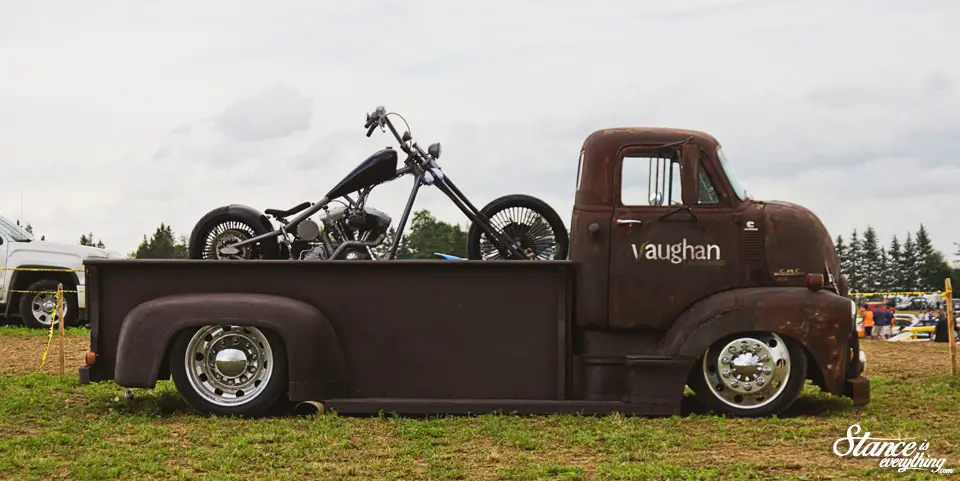 Oh did I forget to mention it was bagged too? Built stateside this truck sat quite nice over Alcoas.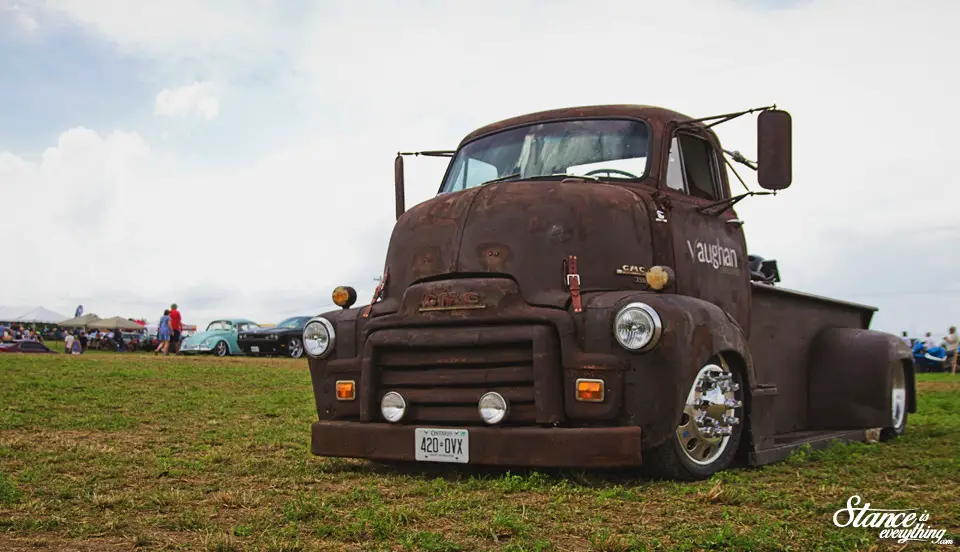 In the bed was a custom chopper built by Kreater Customs.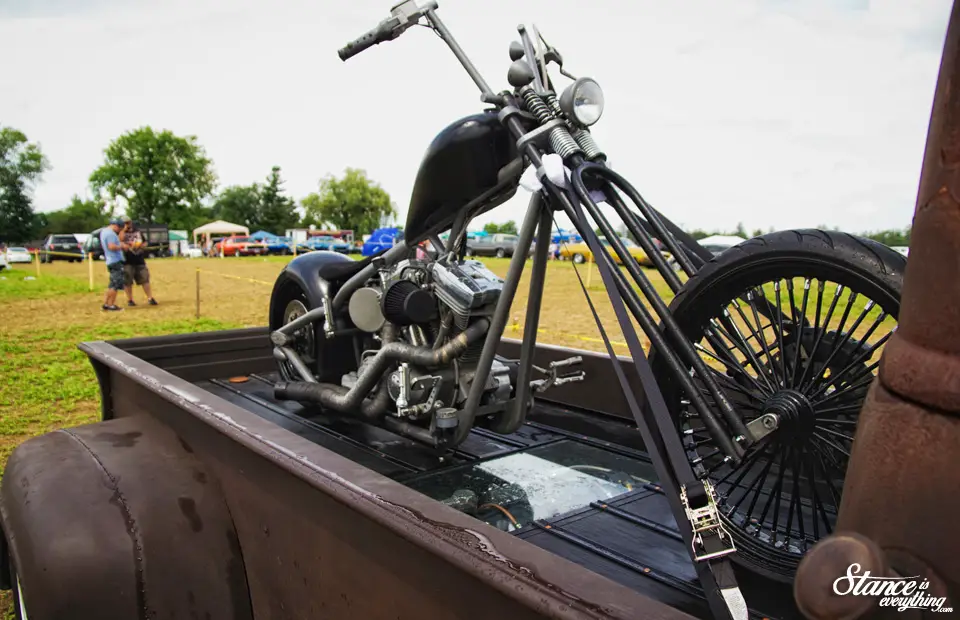 To fit the dodge frame the truck had to be widened which you can see in the fenders and the tailgate.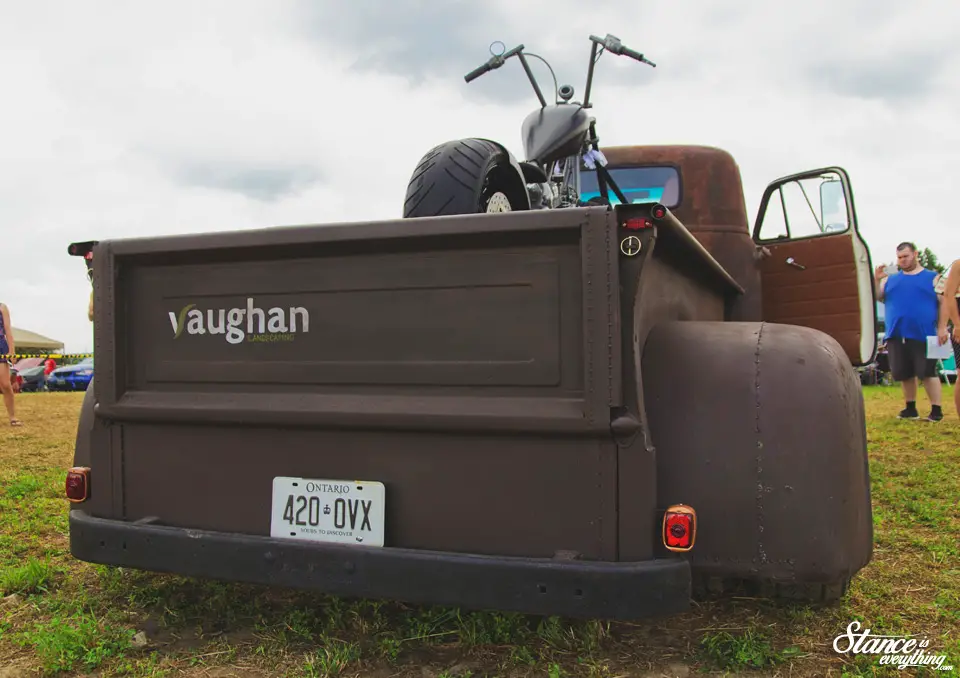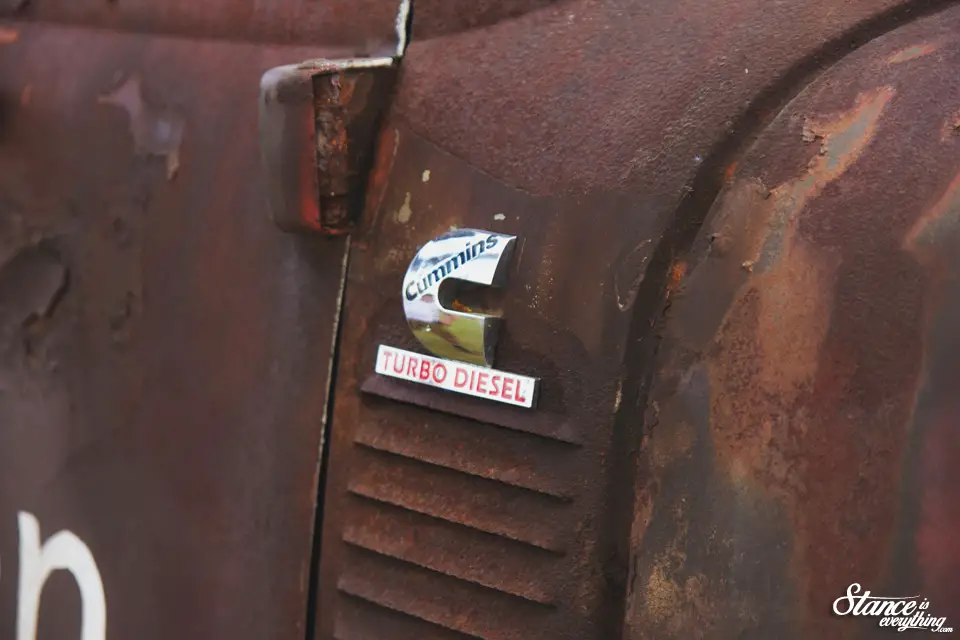 The interior was completely re done in saddle leather and actually looked quite comfortable.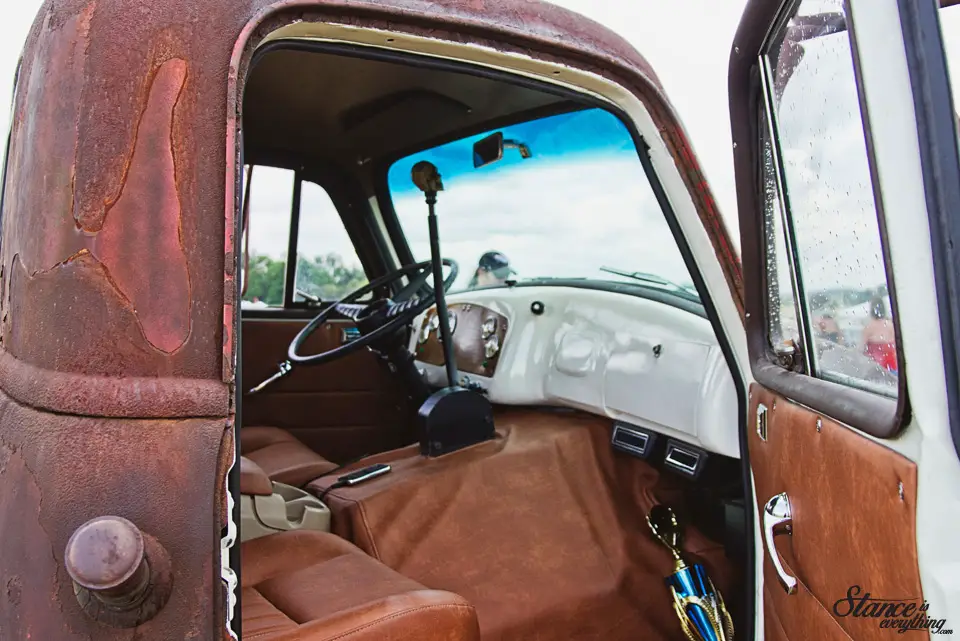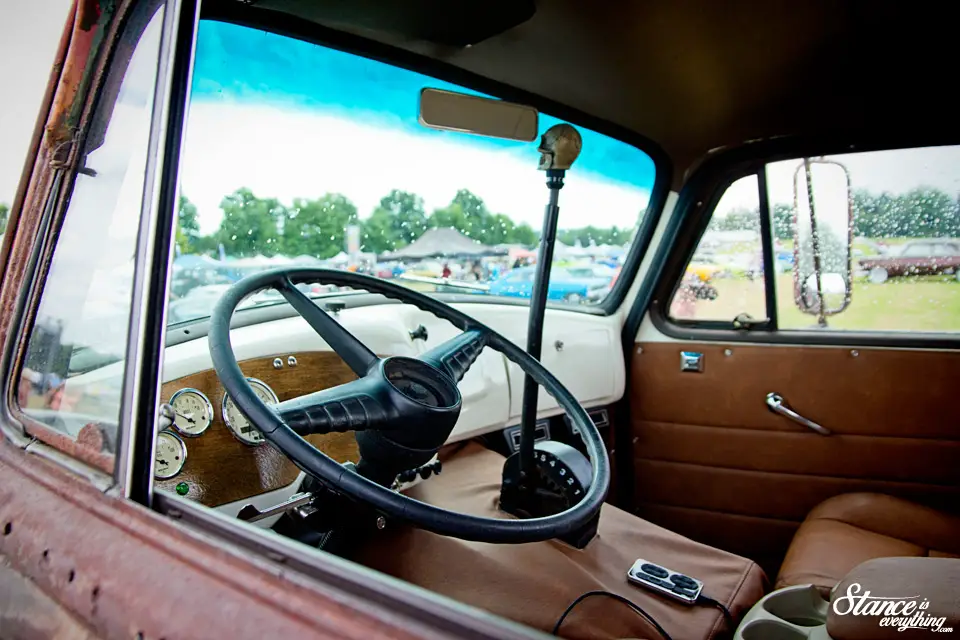 The owner is currently having Kreater button up a outstanding issues with the truck but it should be back out soon.
Not a bad promotion tool for his landscaping company whose standard work trucks I just started seeing everywhere!