Ten days. There are ten days left until the Taylor'd Dodge needs to be sitting finished on the International Center Floor at the Motorama Custom Car & Motorsports expos.
If this were a sporting event the ten minute warning has sounded and it is time to start sending hail Mary's towards the end zone.
On his arrival back from a quick vacation Blair was greeted by a painted frame and the now completely rebuilt Oldsmobile Rocket motor.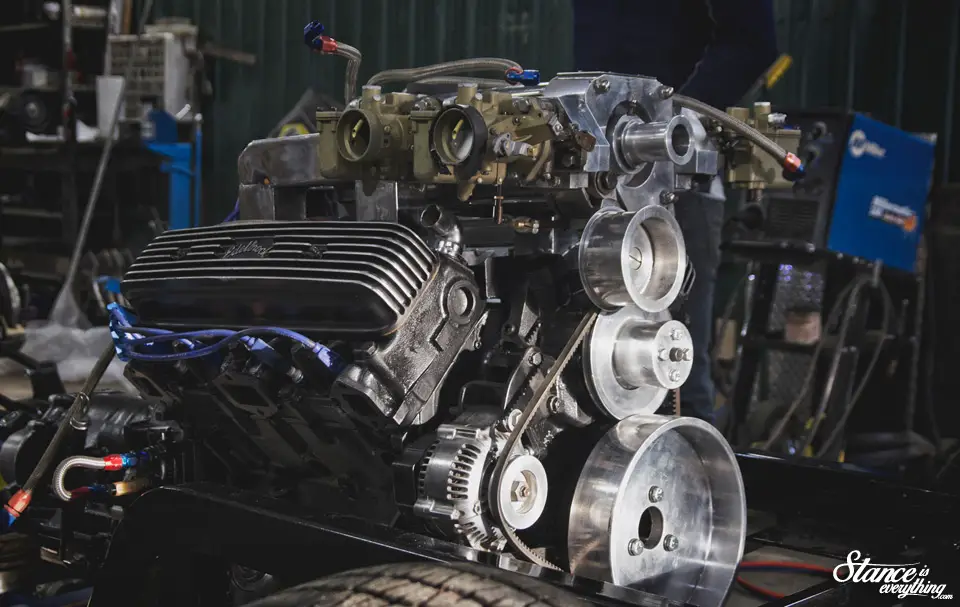 The orange paint the motor had in part one is long gone,  replaced by a better suited black and silver combination.
The polished blower has been mounted a top the V8 mill along with the crazy looking pulley set up that enables the 31:1 blower ratio.
The alternator was attached via a custom bracket and the gear drive starter just managed to fit as well.
The Carter carburetors have been restored to their natural color that looks a darn sight better than the early 90s street rod blue they were previously.
The belt for the blower has shrunk from lack of use,  but a new one should arrive in a few days, so out of towner Will Northrup of Stance East was put to use polishing various motor accessories.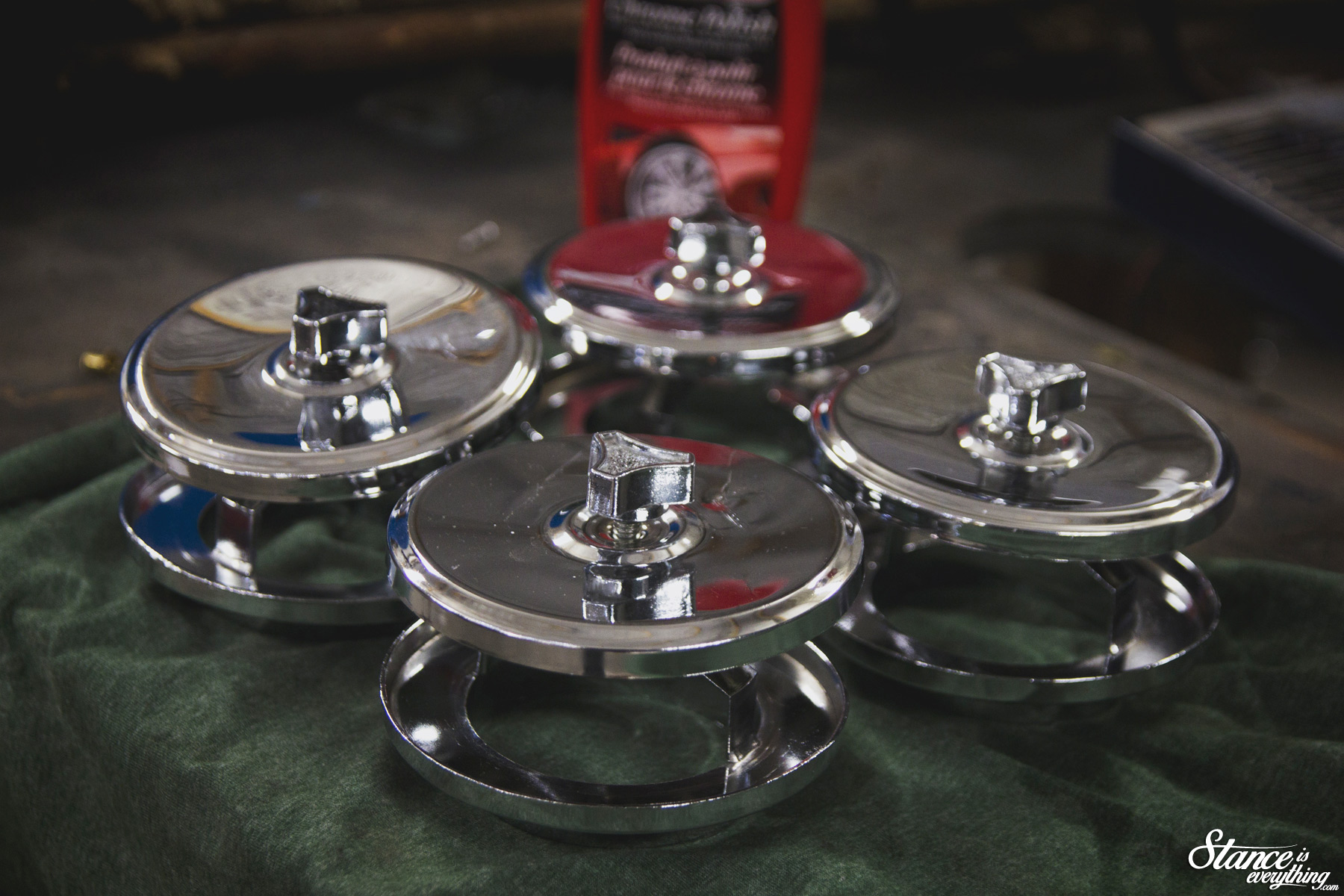 As you can see from the photos below the bare chassis from the last update isn't quite as bare as it was before.
Final mock ups and mounting is underway and the last time I was at the shop I expended a considerable amount of drill bits mounting the battery box beside the fuel tank.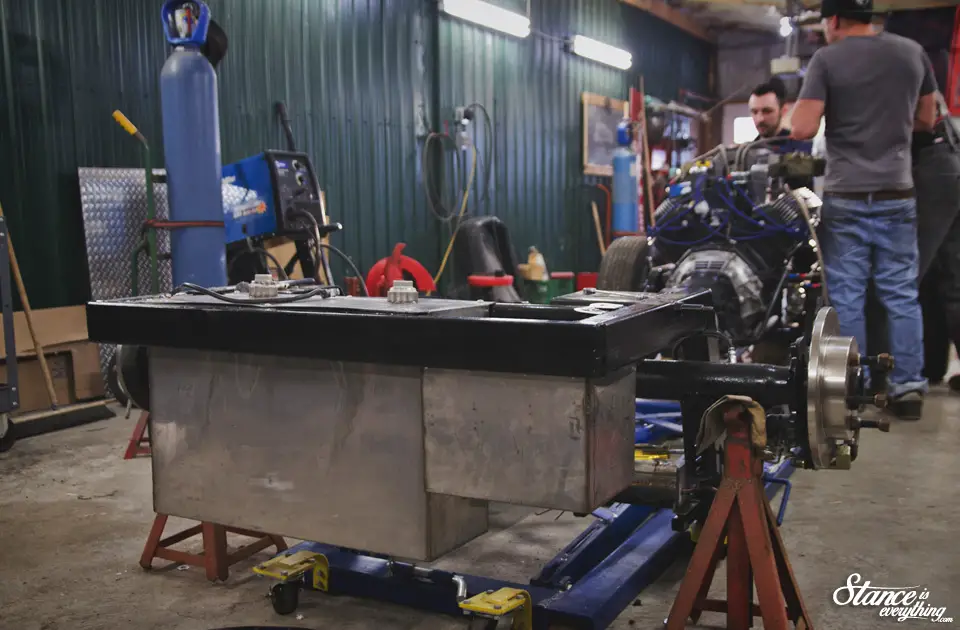 The wish bones that didn't fit over the straight axle have been opened up by machinist Julian and mounted.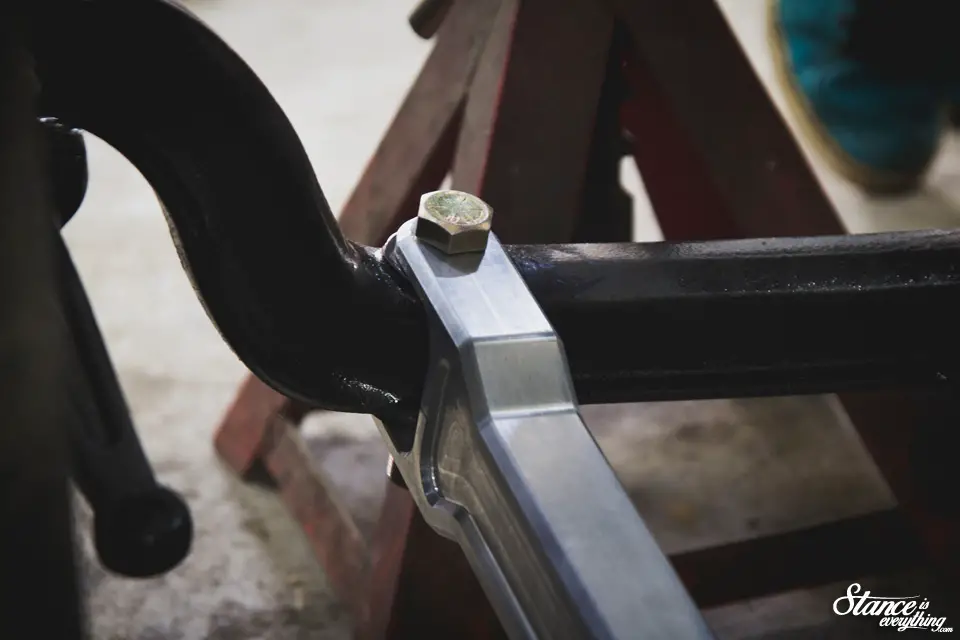 Brian Taylor, along with his friend Russ, have been cranking away at getting the finer details of the chassis squared away like fuel lines and brake lines.
Doing all this now is worlds easier than taking care of it when the body is on.
Blair's dad also did a restoration of the original analog gauge cluster which looks really trick and should (hopefully) still work when all the necessary sending units and sensors are re affixed.
Though the deadline isn't getting any further away spirits are high in the shop as each day significant progress is made.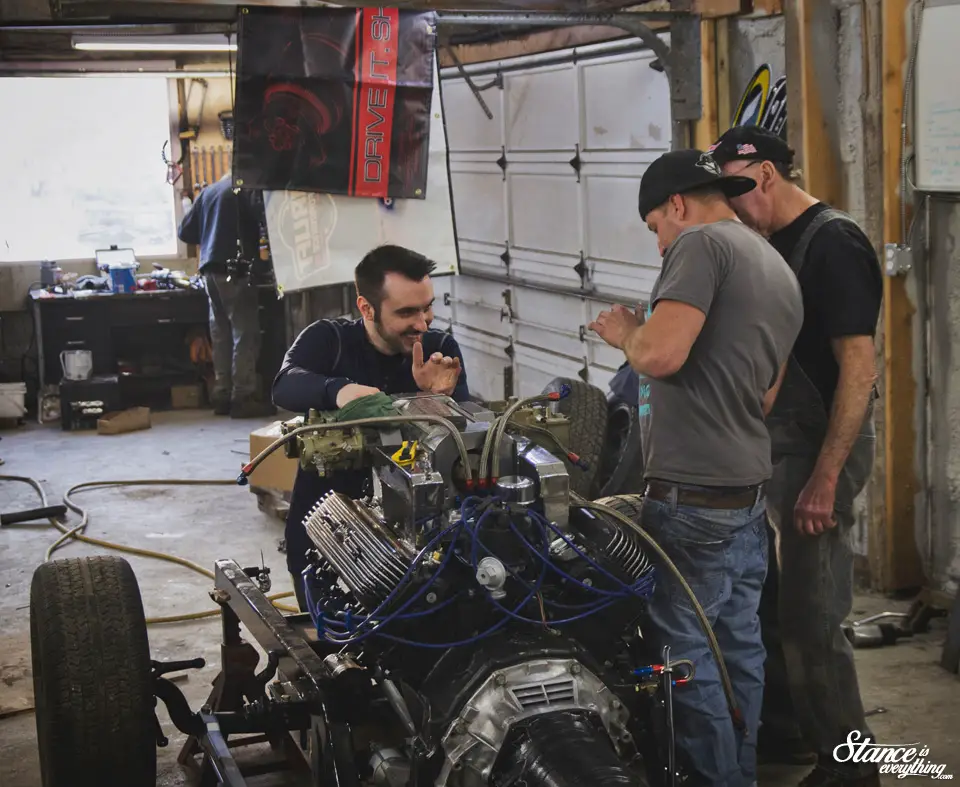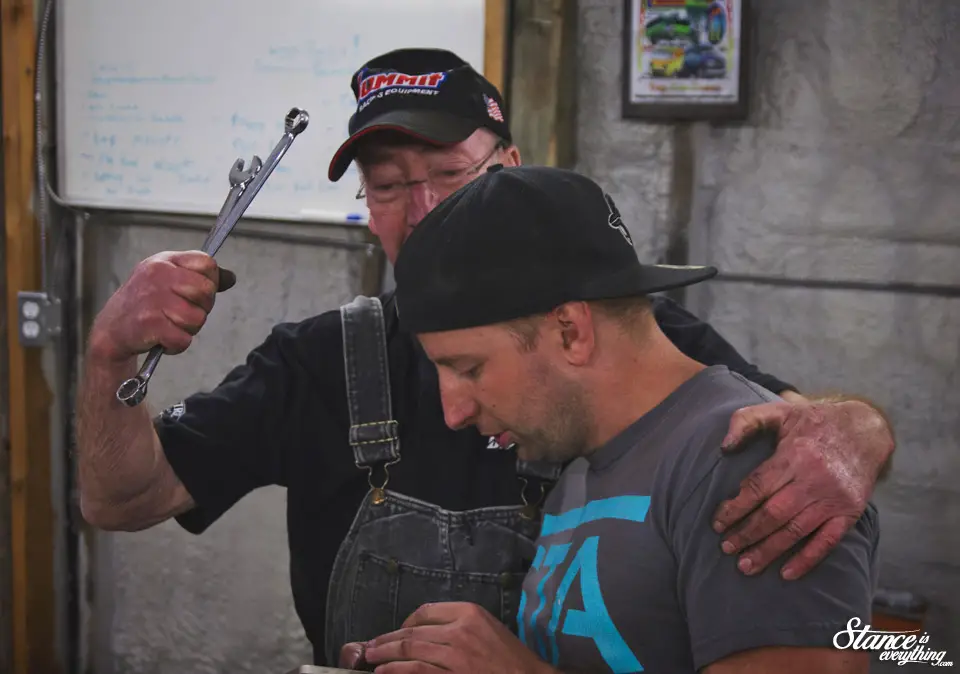 If you're wondering what's left aside from the obvious mounting of the body and wheels here's the ever-growing whiteboard list as of around 5:01 PM Sunday night.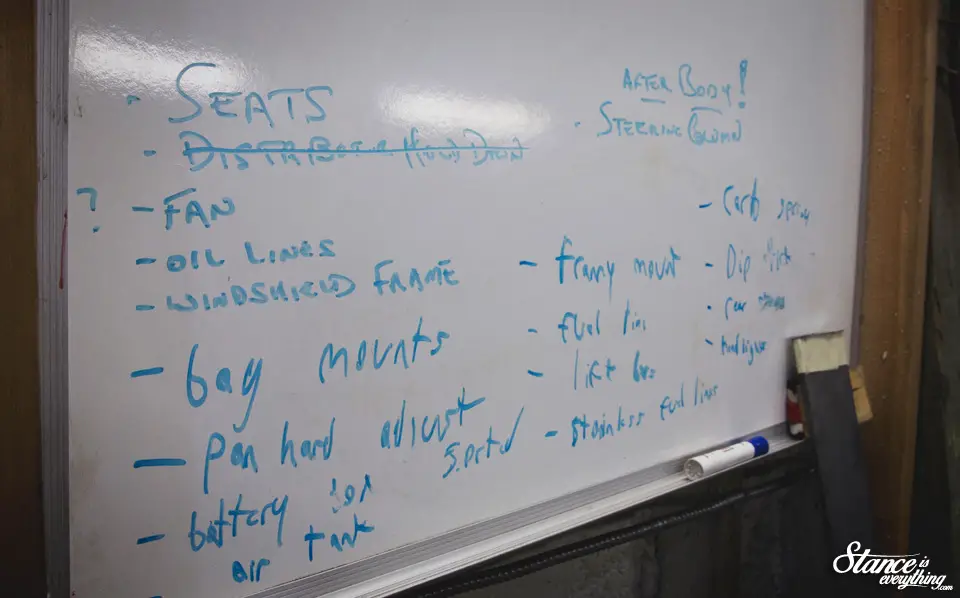 I'm going to be popping by the shop and updating as quick as I can but be sure to follow @taylordcustoms on instagram for updates between the updates.