I really would have loved to go to the Detroit Autorama this year, and honestly I should have, but lack of forethought meant the only way I could have done it was via a there and back day trip, and four hours each way with an almost two-year old didn't seem like my greatest plan I'd ever hatched.
So for today's Theme Tuesday I'll be living vicariously through the likes of Hot Rod Magazine, Lug Nuts Magazine and a few people on Flickr and Instagram who were there.
If you didn't go either feel free to join me in living through others.
1. The Predator
The Predator is an all steel built car that's a tribute to the wild show Rods on the '70s. Considering I wasn't around in the 70s I really like to se anything done up in this style and this tribute is one of the best I've ever seen via pictures.
The owners/builders Dennis and Marion Heapy did it in their garage to boot.
Photos by: Pyro Cars
2. The Chevamoco
The number of altered wheel base dragsters I've seen is far to low and this is a mighty fine tribute, mighty fine.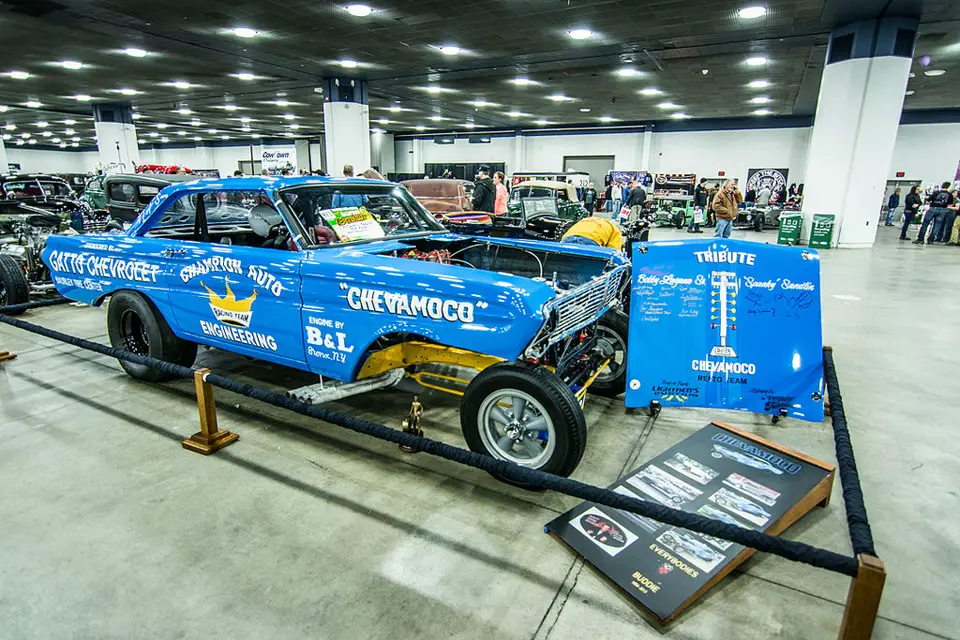 Photo by: Detroit Imagery
My old man is often telling me about the seventh generation Thunderbird he had long before I was even an idea, and always ask if I see them at shows. My reply thus far has been no. Had I gone this year I could have said yes.
I sent him these photos anyway and he really liked it to say the least.
Photos by: @blackout_mcrz
4.1940 Willys 'Barnfind' Gasser
This Willys has been built true to form of the Gassers in the day and painted to look as though it were found exactly as it sits today. I'm really hoping to up the Gasser content on the site this year, not sure how I am going to do it but I'll sort that out on the fly…
Photos by: zeph4057k
Tony Vestuto's 1941 Willys Coupe
As you know from this previous Theme Tuesday I am a big fan of intricate paint jobs and the paint job on this Willys has all the tricks; panel, lace, the works.
A supercharged 350 sits under the hood and it's also got a cage inside which stands to reason that it cold be driven down the strip.
Photos by: Lugnuts Magazine
5. Procomp Customs '68 Chevy Camaro
I'm a big fan of Pro Touring builds as they often blend old with new along with a lot of horsepower and a lot of low. Procompcustoms.com built this '68 and it's an LS powered done to the nines weapon.
Photos by: M.W. Fischer
6. Scott Fritz 1930 Tudor Sedan
I have been on a bit of a hot rod kick lately (for obvious reasons) and Scott Fritz' 1930 Ford that sat in the Autorama extreme is about as perfect as you can get.
Chopped 5″ and channeled 4″ its owered by a Flathead with Navarro heads.
Photos by: Hot Rod Magazine
7. Marty Bachand's 1930 Ford
Another awesome 1930 Ford from Hot Rod Magazine's coverage and the famous Autorama 'Extreme' portion of the show. In addition to the meticulous attention to detail what drew me in on this car was the color scheme, monochromatic done perfectly.
This one is nail head powered and most of the goodies are original Ford equipment or hand-made.
Photos by: Hot Rod Magazine
8.Ford 1929 Model T 'Hip High'
This Ford came up quite a bit in the galleries I looked at and while I am a fan of the traditional styling, name, and unique headers the super charged power plant really intrigued me.
Photos by: Boss Mustang
9. Aluminum Batmobile
What's crazier than an all aluminum re-creation of the original onscreen Batmobile? The fact that it is being done by an Ontario shop. I really need to seek this build out.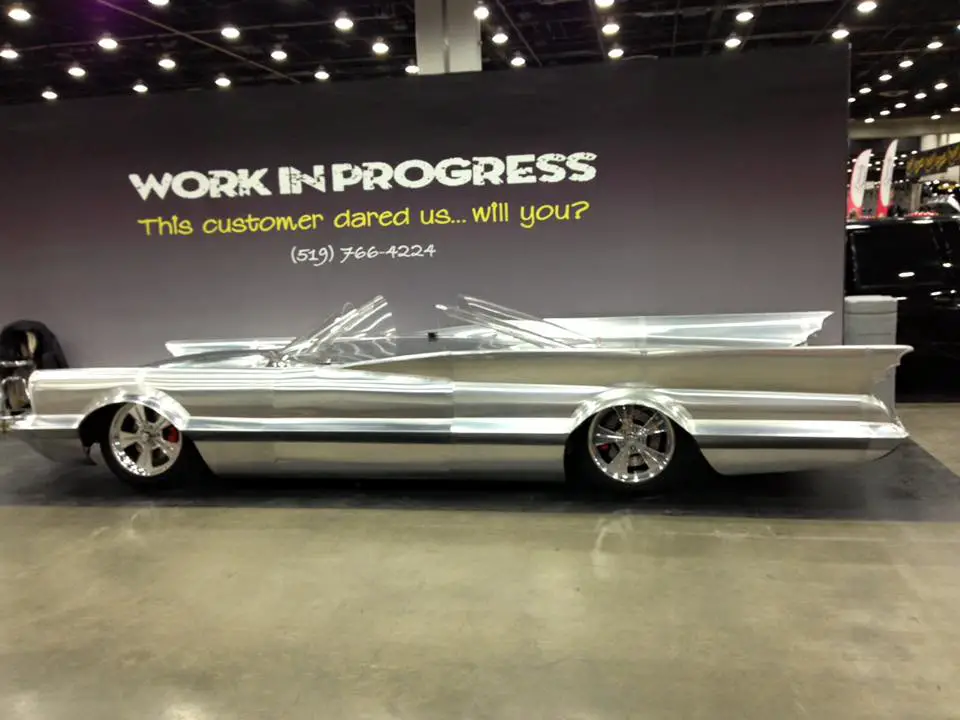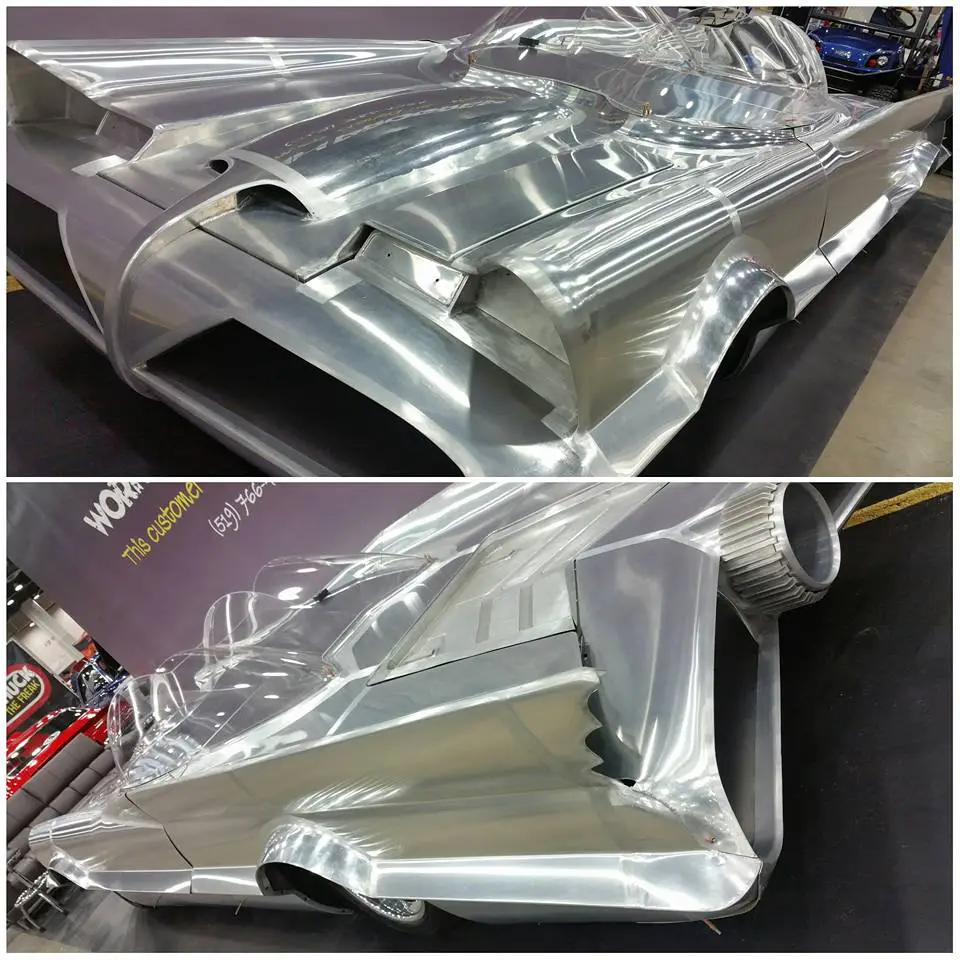 Photos by: Hot Rod Valdez and Canadian Hot Rod Magazine
10. The Great 8
Though not everyone is my style all of these cars are incredible. Zero short cuts here. My favourite however is the '61 Impala know as 'Double Bubble', however its the 1939 'Olds Cool' Oldsmobile that home the Ridler for 2016.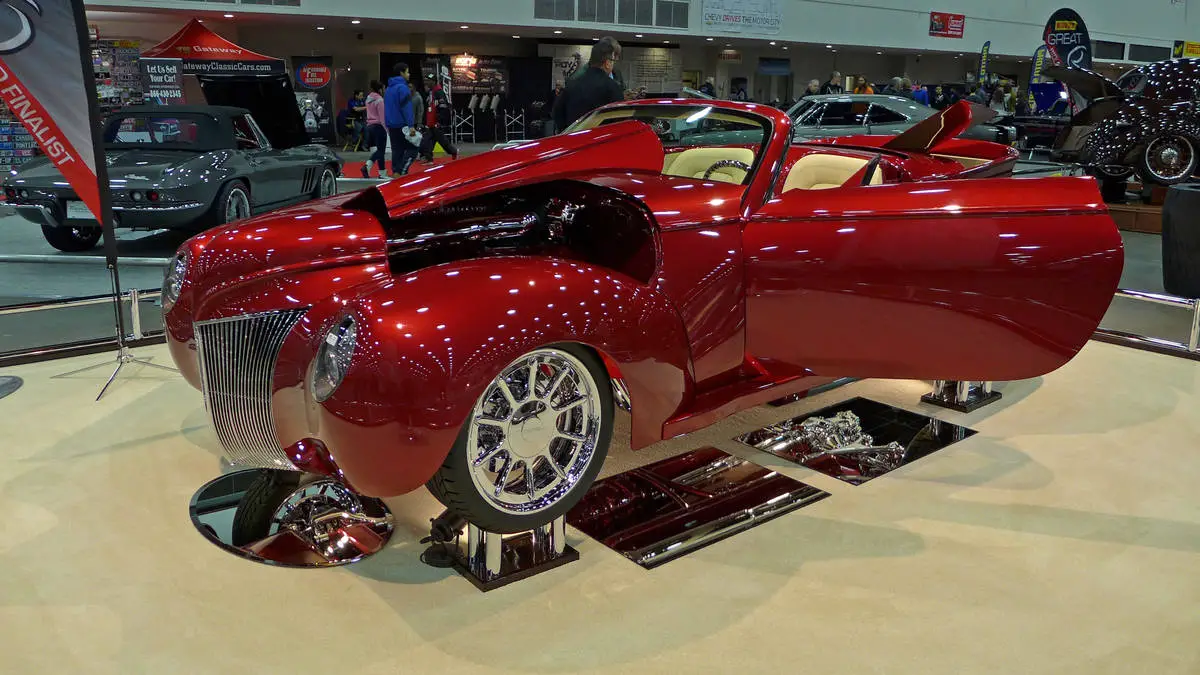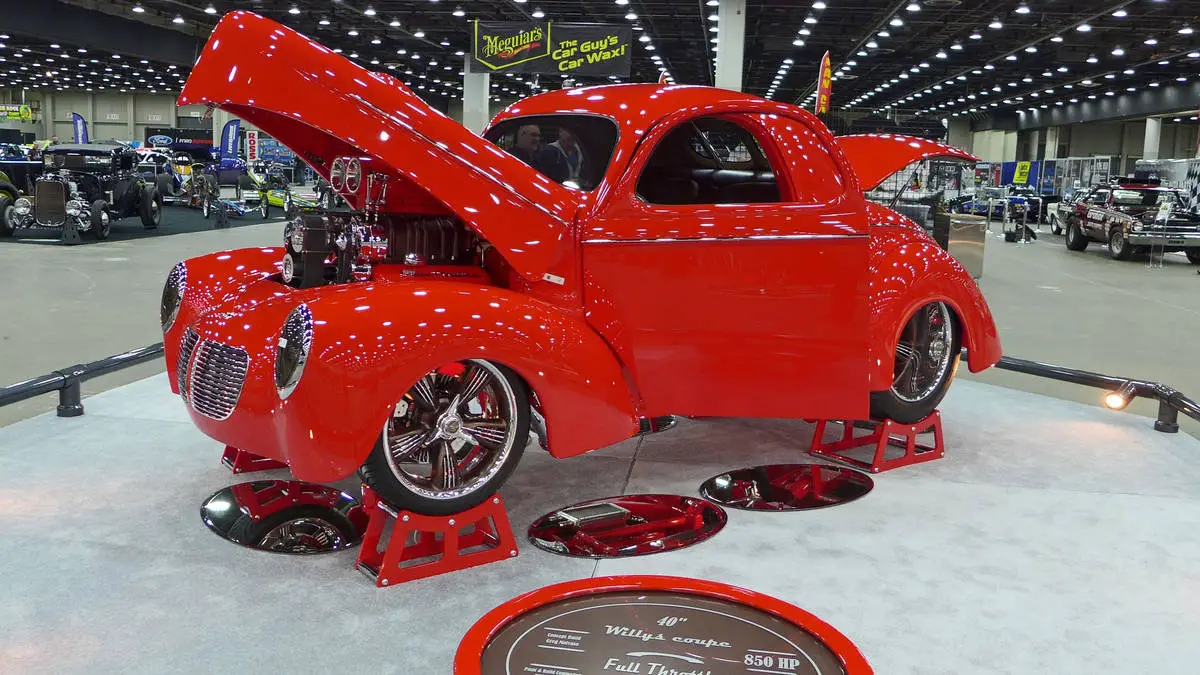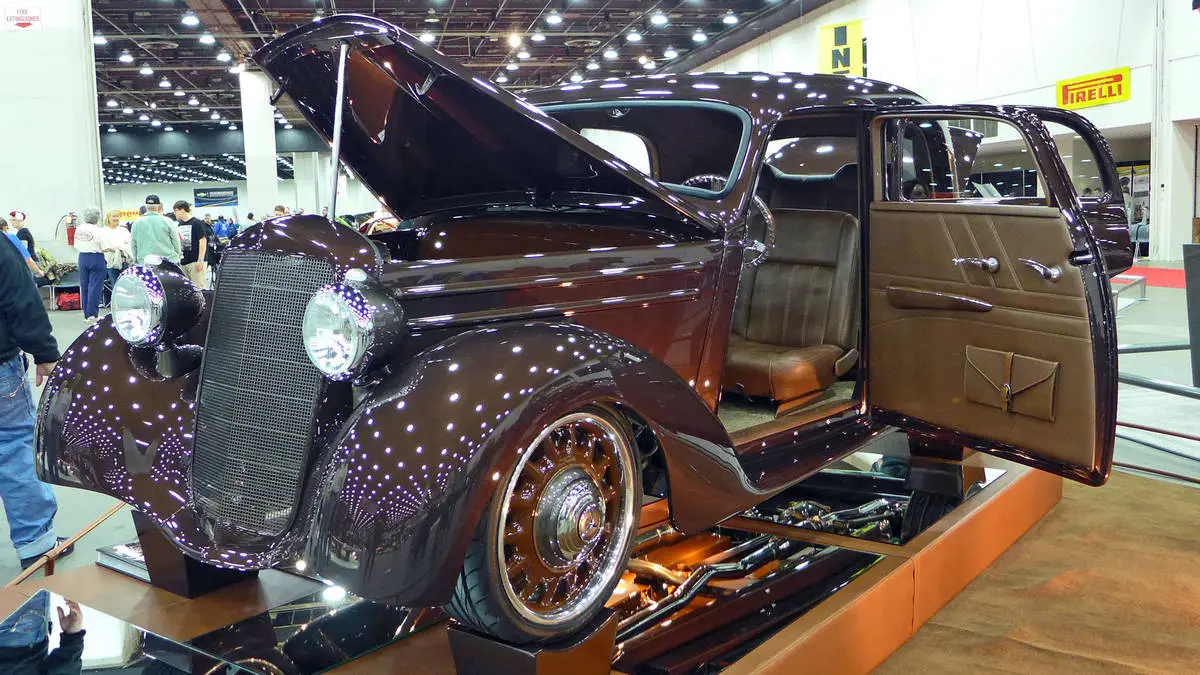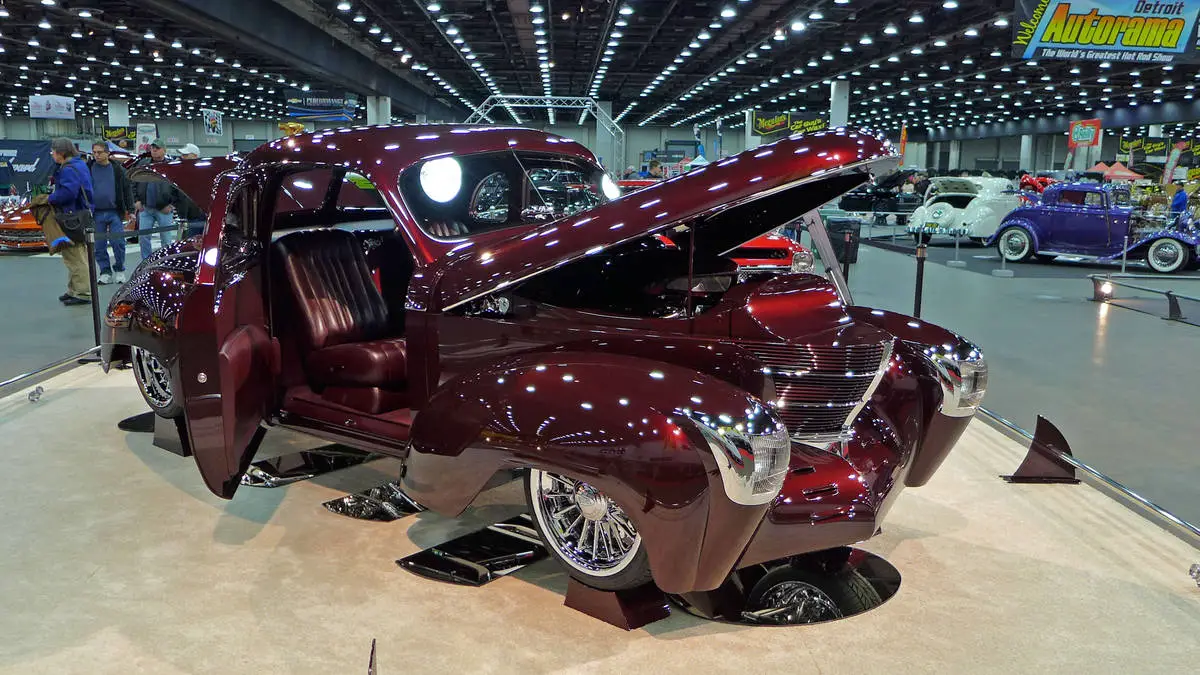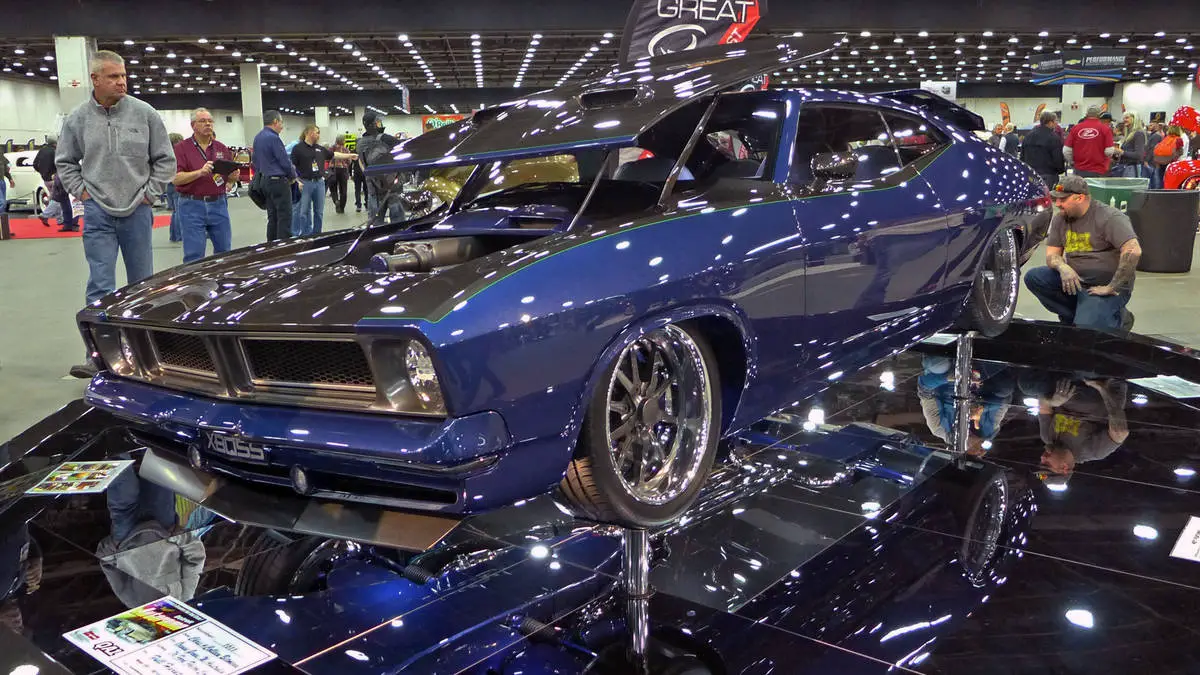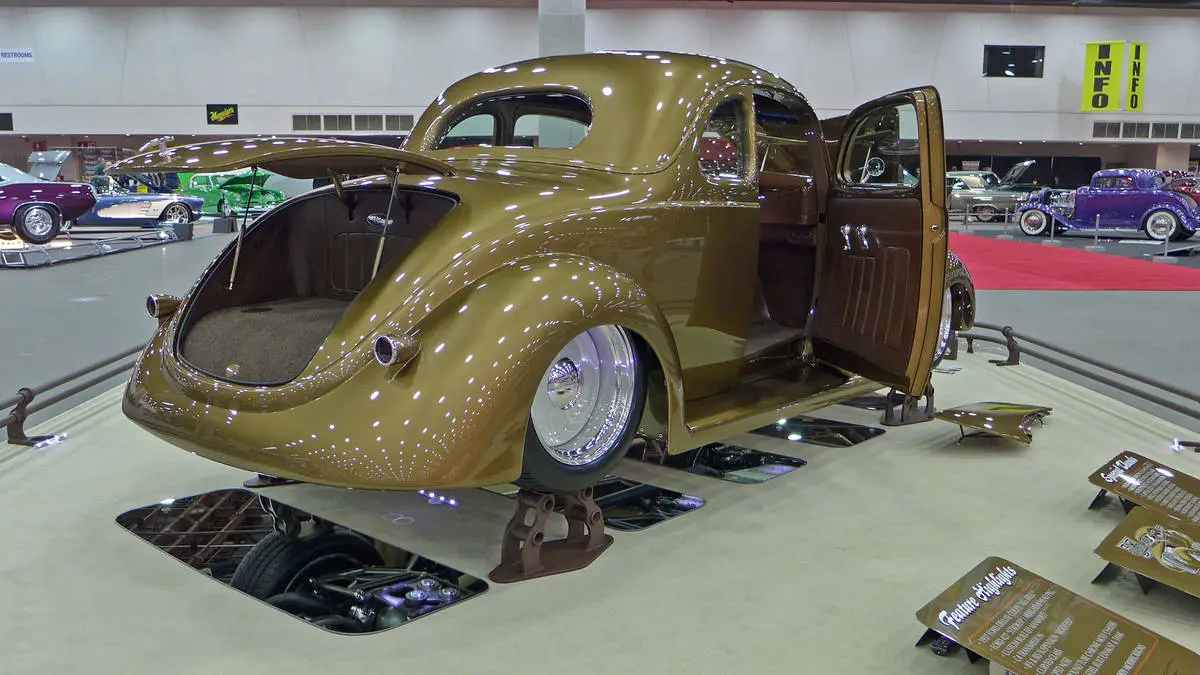 Photos by: Autoweek