Remember a few weeks ago when I posted a lifted Hyundai Genesis? Well it seems lifting rear wheel drive sports cars has become somewhat of a thing. I'm not exactly sure who was first here, but at any rate @madladyz33 has like @alex_ankrom gone up instead of down.
Like the previously posted Genesis flares, light bars, steel wheels and lots of rubber have been added to a car that traditionally people don't take off the tarmac.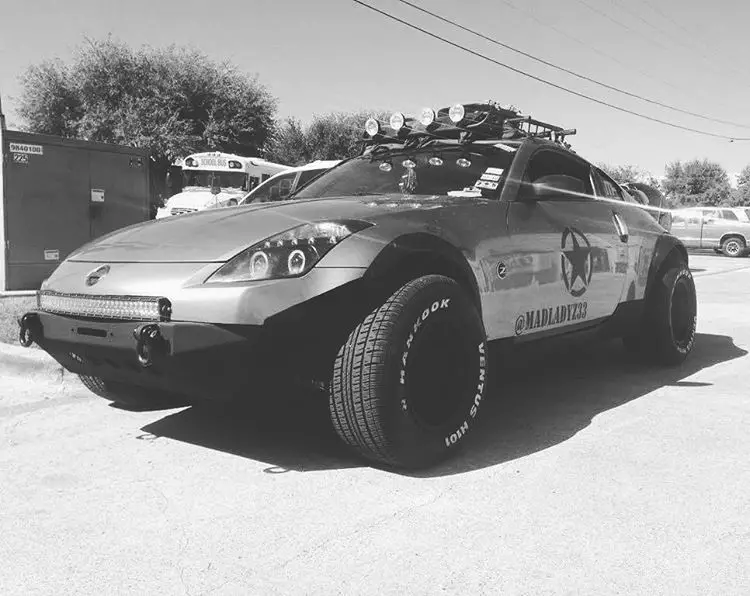 There's no detailed mention of what suspension is getting the Z33 up there but I imagine it's largely custom.
What I'm curious about is if you run into the same geometry issues (but reversed) when you push suspensions to the opposite factory extreme.
There has to be some drive line and alignment ramifications I'd imagine but I've been wrong before.
Just how many more examples of this sort of thing are we are going to see in 2016 and when do we get to see one get really muddy?