I'm not a huge one picture and done post guy but I'll make an exception for this seriously awesome Toyota with a pair of period correct BMX bikes in the bed.
Seriously this truck is outstanding and the bikes are something the guys over at BMXmusem probably pine over.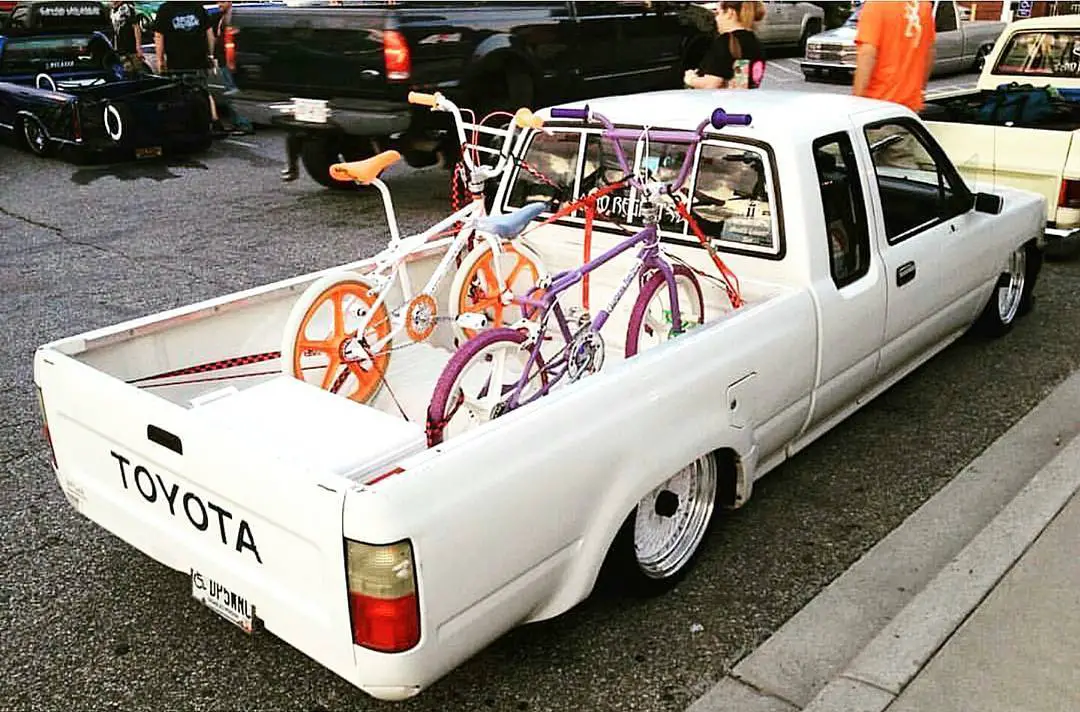 I see a No Regrets sticker in the back window, any NR guys reading that can hook me up with more info?
Via: outsidersbmx, @success_TC, and @the_west_coast_influence