A successful show has three main ingredients; a good turnout, a good mix of cars, and good weather. None of us can control the weather but with a loud enough voice, or enough to spend on social media, pretty much anyone can generate a good turnout. But a good turnout doesn't always mean a good crowd.
I'm a firm believer that you get back what you put out and a lot of shows get the exact crowd they deserve, one full of jerks who ruin everything and just don't get it.
The Jalopy Jam Up is the complete opposite of the aforementioned scenario. The team behind the event put out a great vibe and in return get an appreciative crowd that contribute to the event's overall "just right" atmosphere.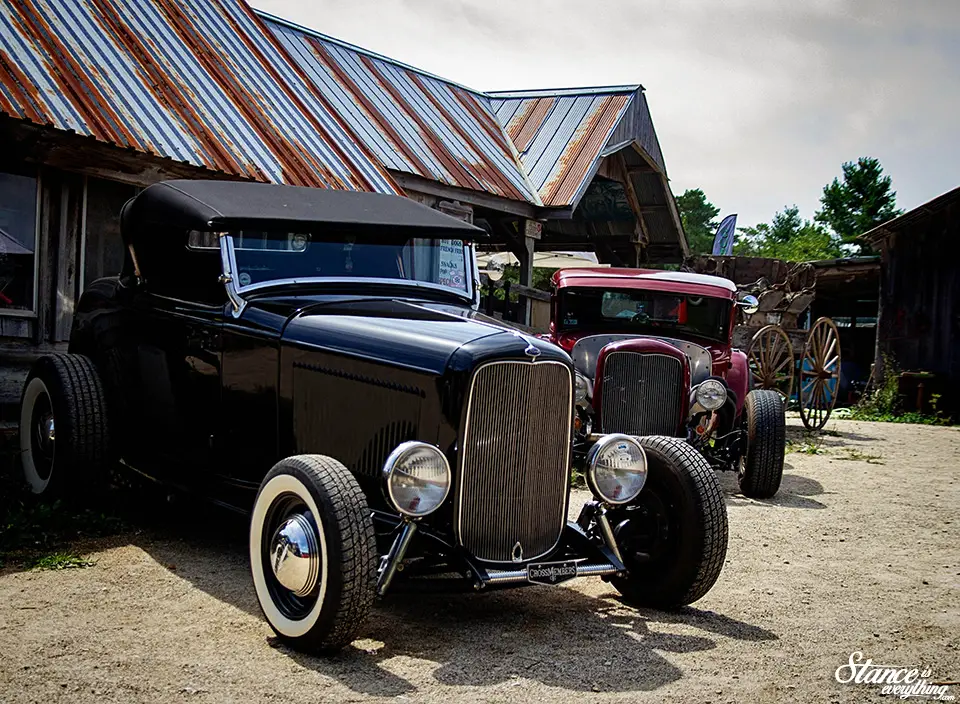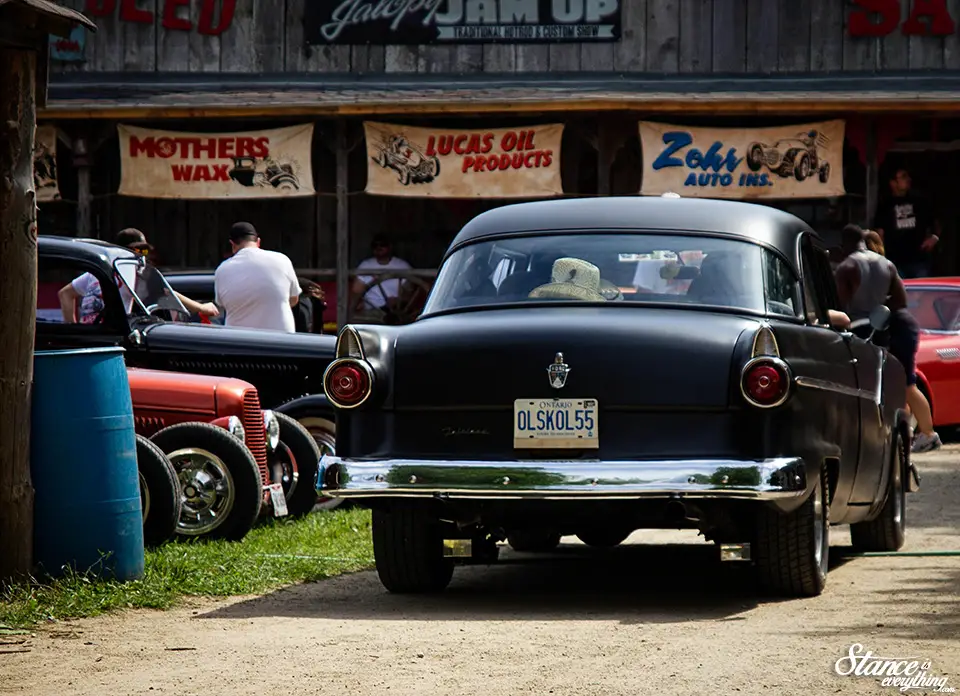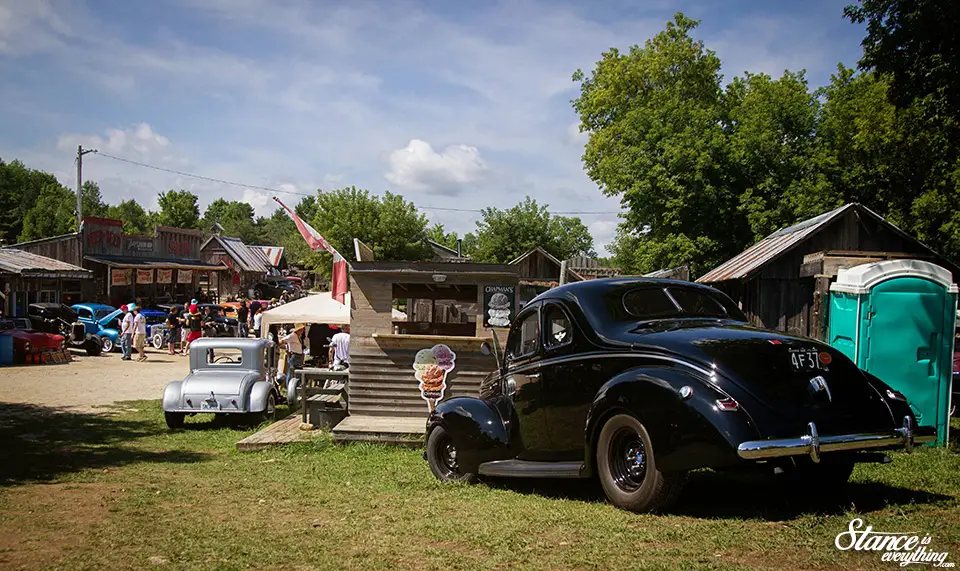 This was evident in the first year of the event when, in spite of the of the weather, the show –and more importantly the party– went on uninterrupted. In contrast the weather the past two years has been stellar resulting in Grey County's Ghost Town being over run with hot rods Friday through to Sunday.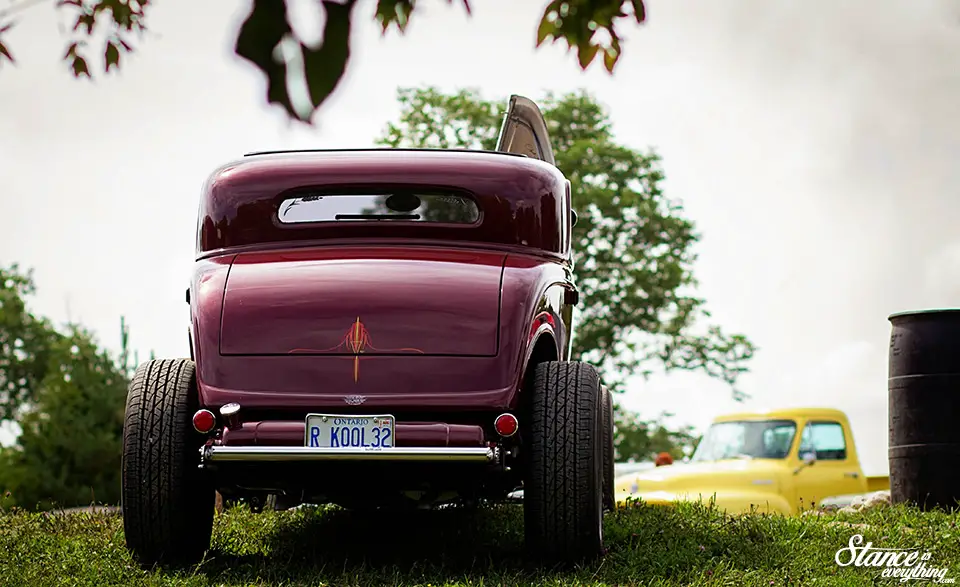 Personally the Jam Up is still an entirely unique chance for me to see a large amount of curated era correct hot rod builds, backed by a number of builds that are not quite era correct but still down right awesome all the same.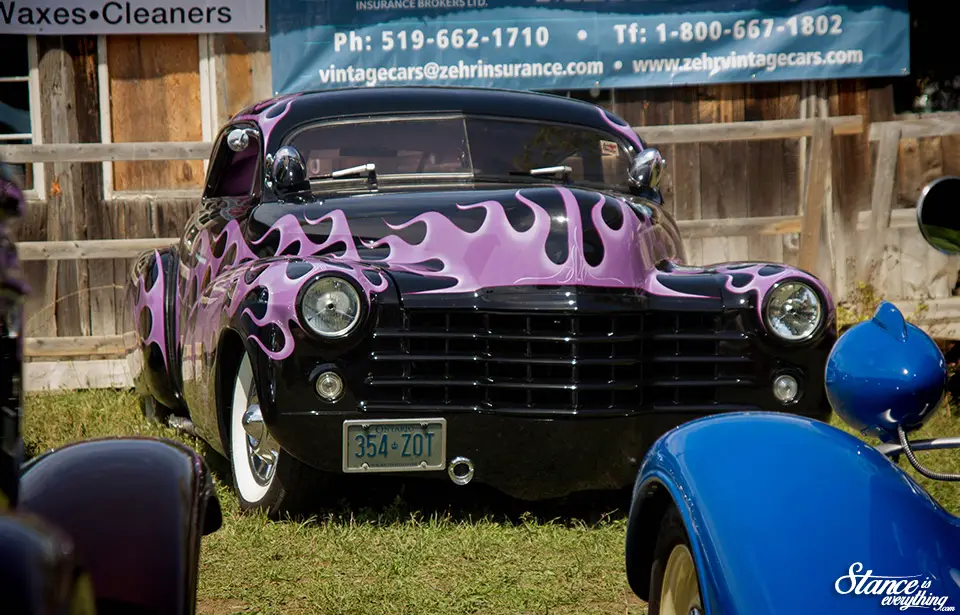 The team in charge of hand picking the vehicles that sit in the ghost town itself do an exceptional job, and if you're every looking for a show where the pages of the Jalopy Journal –or the forum posts of the Hokey Ass Message Board— come alive this is the place.
Many of the builds are built with parts from the era they are designed to represent but assembled today with a few modern conveniences thrown in for driveability sake.
Others however are 'survivors' that have somehow managed to avoid modernization, rust, and the crusher preserved for all of us to see today. The 1932 five window below is exactly that.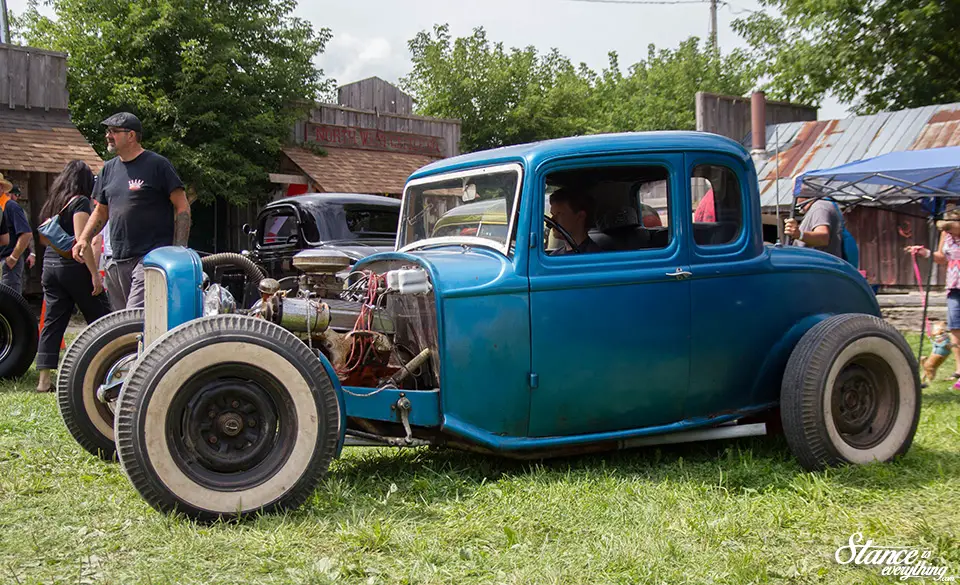 Sadly I didn't get the story on this one direct from its current owner but a little research revealed that it was built in the late 60s right here in Ontario.
It's had a few minor upgrades recently to the cooling system, but for the most part it is exactly how it was when the new owners pulled it out of hibernation.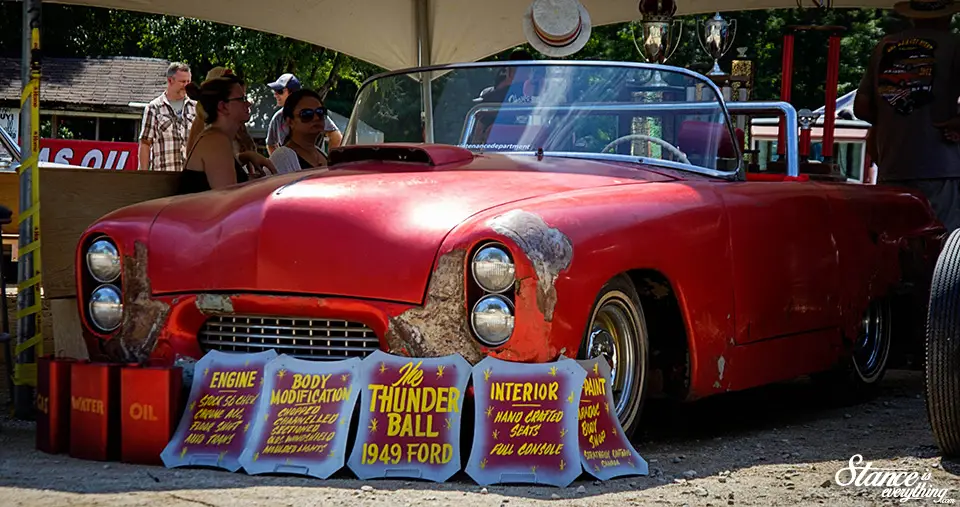 The '49 Shoebox known as 'The Thunderball' is another proper survivor from the Ontario area. Built in 1962 it went into barn storage in 1975 before being drug out this year by @themaintencedepartment.
The years were not extremely kind to the car, and by the looks of the paint, and the unique aroma of the car in general, one can assume it wasn't stored in the driest of barns, but even under it's wrinkles it is clear to see that this car was a serious project.
If the car itself wasn't a true testament of its original builders talents the awards and talents found with it should be.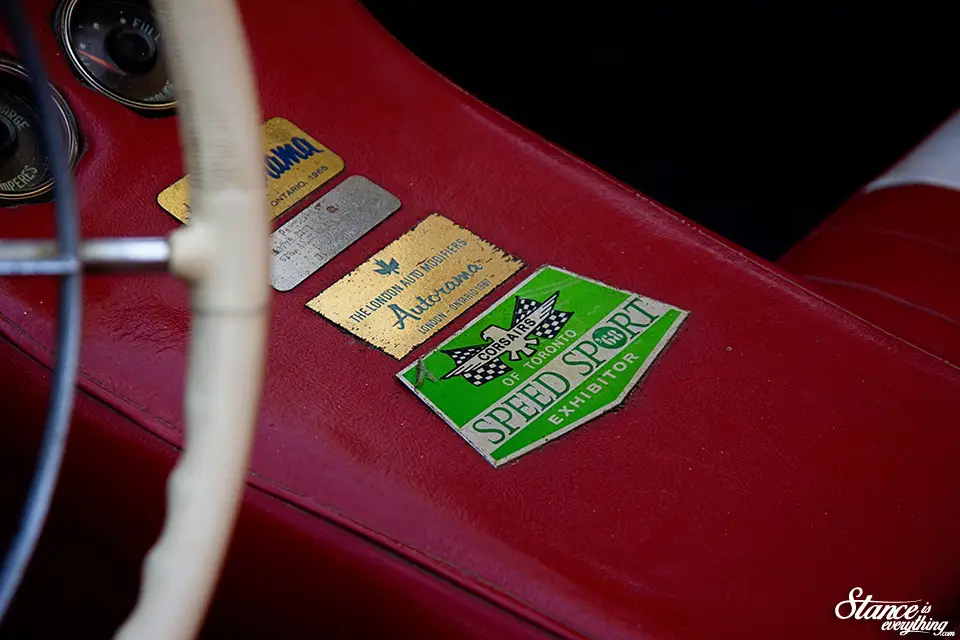 Some were darn near illegible but judging by their size I think it is safe to assume this car didn't take home too many second place awards.
I'm not sure what Kevin's ultimate plans are for the car but I really appreciate him bringing it out the show.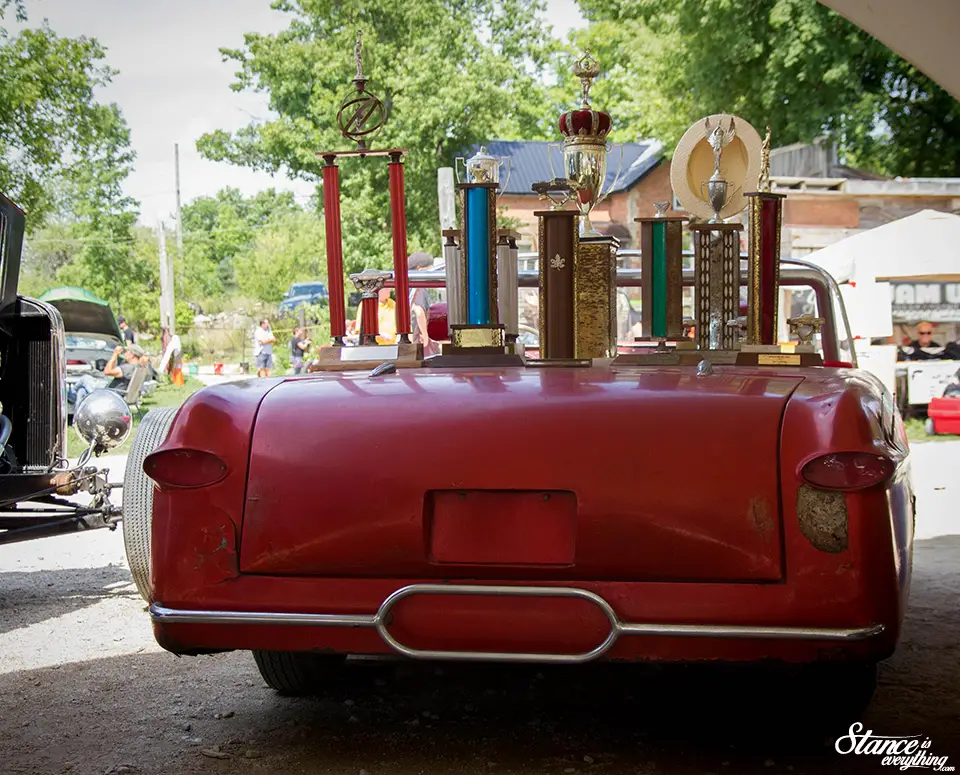 For someone like me, who is rapidly gaining a huge appreciation for the 'good old days' seeing something like this was a real treat.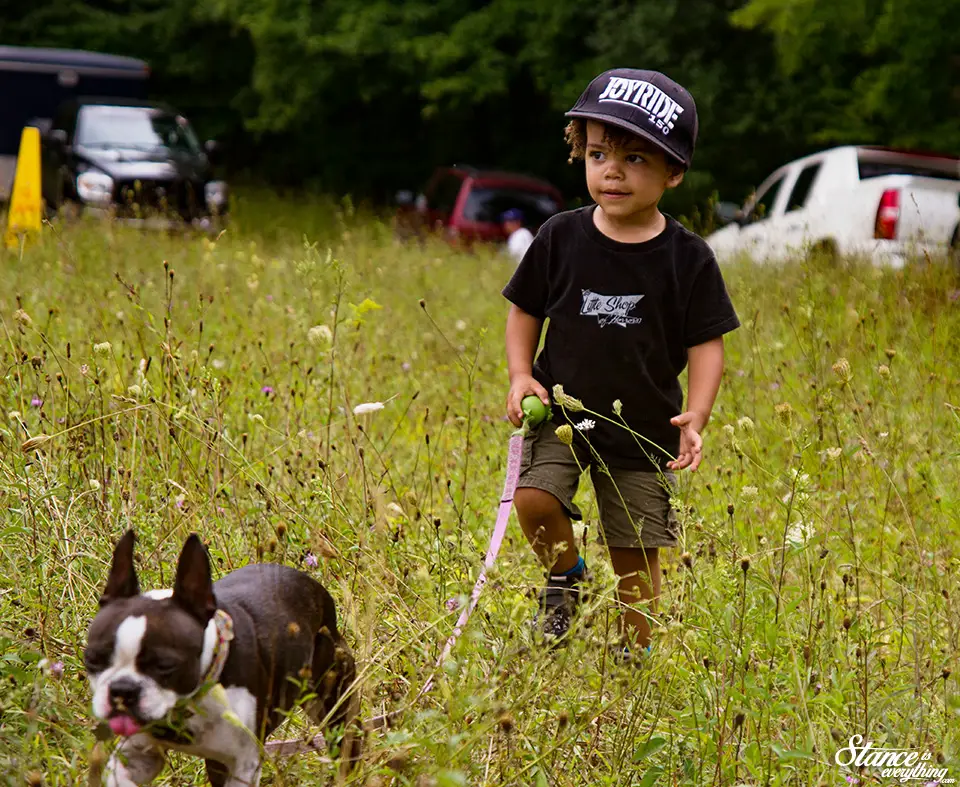 People photos pepper the site very infrequently, but I think the shot of my son above and my friend Keith below, do a great job representing the several generations of car enthusiasts present at the Jalopy Jam Up.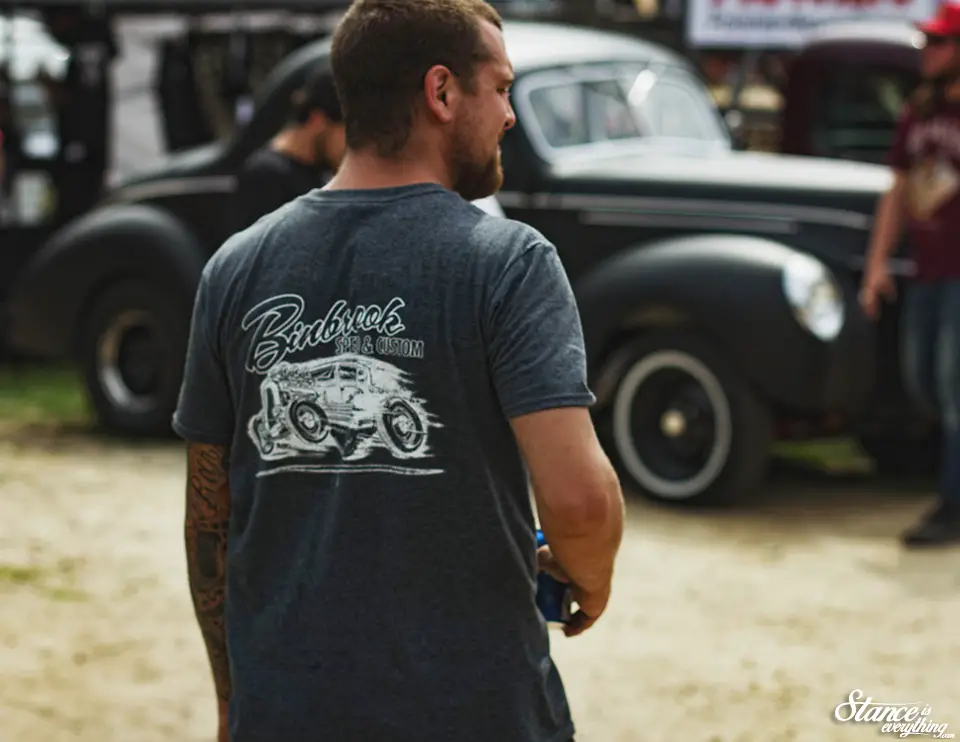 My son Ash is two while Keith is hovering around 30, and there are others at the show double Keith's age and everything in between.
There are not a lot of local shows that car really hit such a wide demographic that actually want to be there.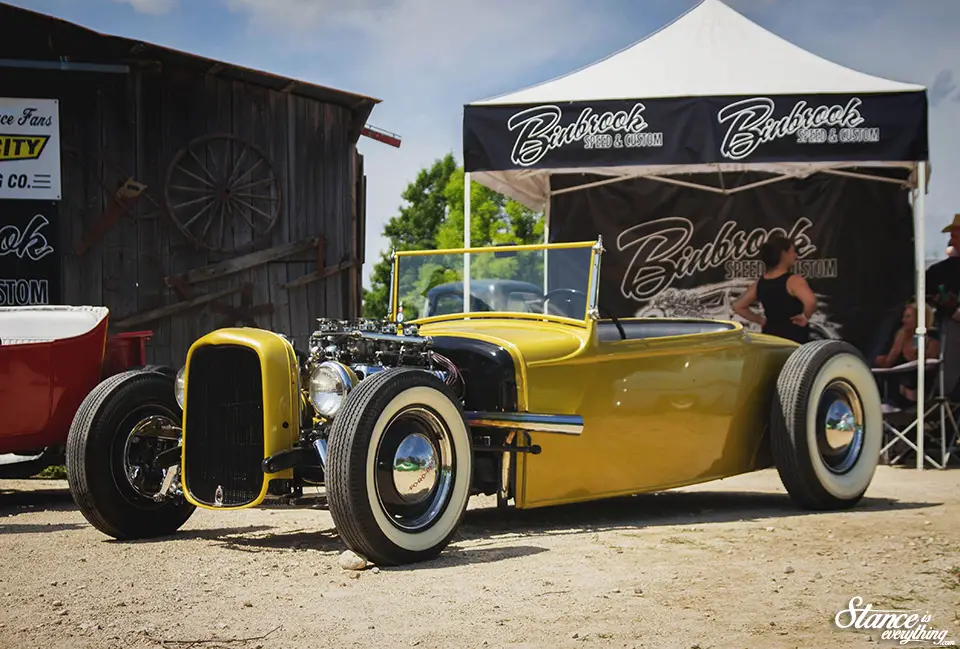 Speaking of Keith his Binbrook Speed & Custom Shop had a nice booth set up at the show featuring Chris Matthon's Gold 1930 Ford, I love this car, my camera loves this car, and I'm petty sure you love this car.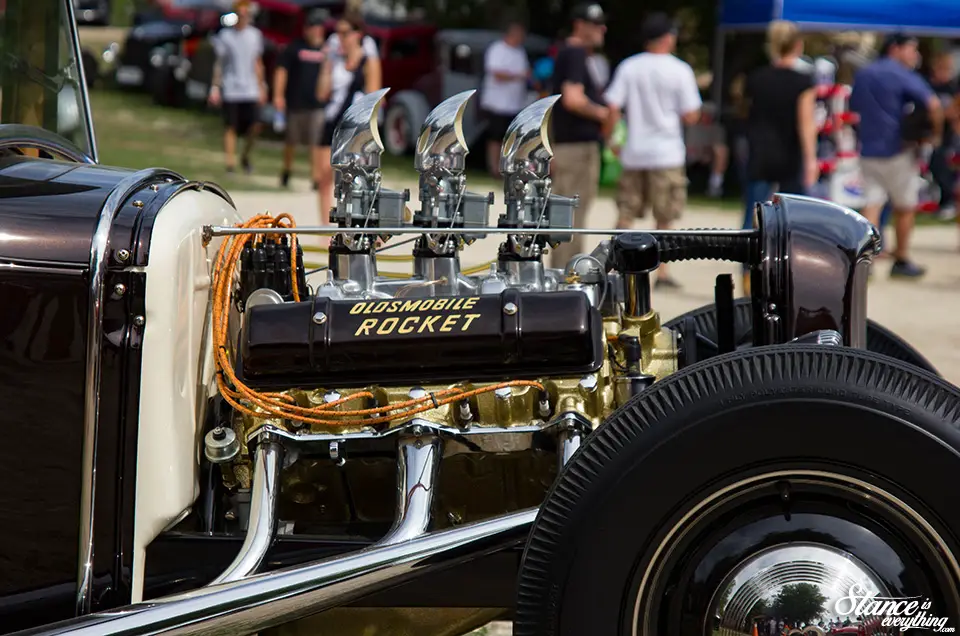 Keith was actually the first person to introduce me to the Oldsmobile rocket and since then I've always been impressed with virtually any build featuring said motor.
The Ford above was beautiful and highly detailed, so much so that I somehow managed to focus on those and not get an overall shot.
The Jam Up as a whole is a great show for picking up details, and as you can tell I spent a bit of time with Rob Purcell's 27 "Tall T coupe" featuring a Weiand supercharged mill.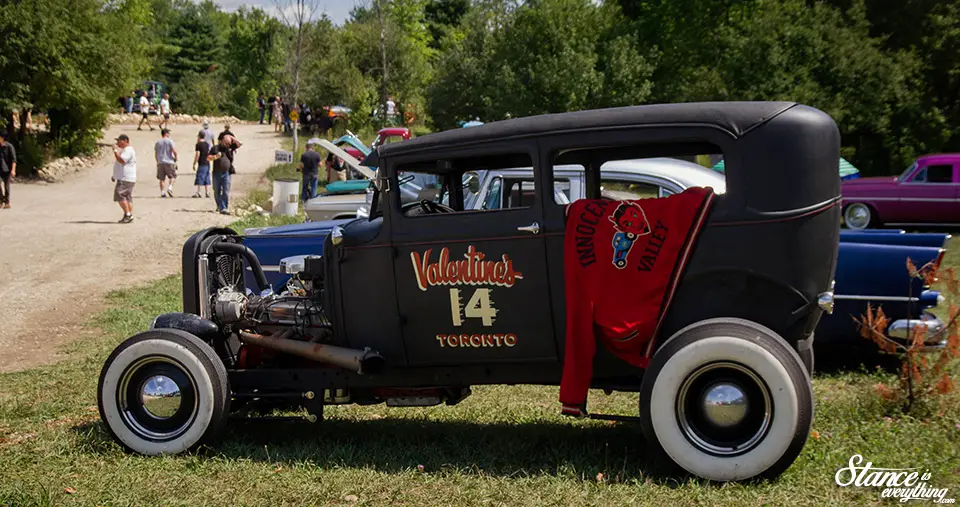 This particular 31 Model A is owned by incredible talented local photographer Matt Barnes.
My wife –the true photographer of this house– may have had a total fan girl moment meeting Matt for the first time.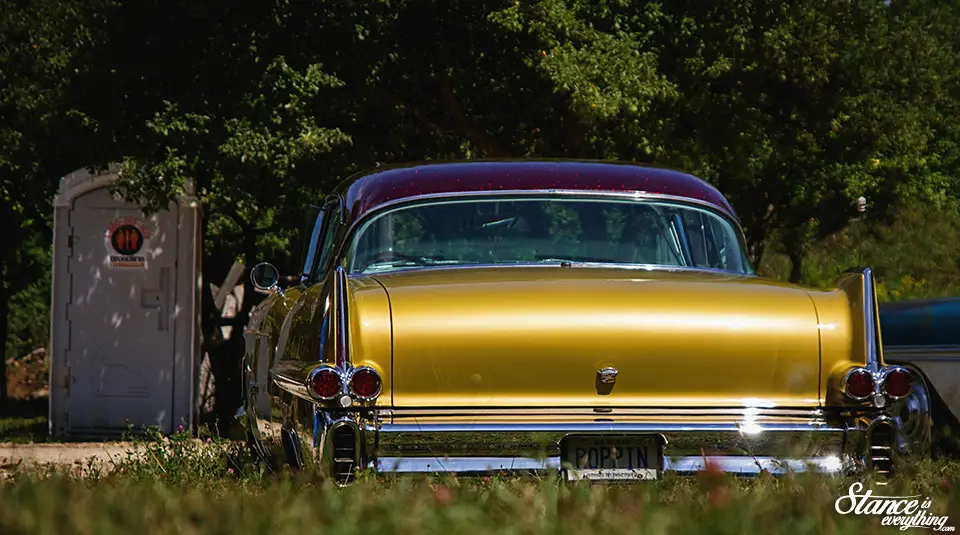 I feel like I'm slowly amassing enough photos of Fred's car at different events to be able to do a feature on it. I simply can never resist take a photo or two of it sitting in the weeds.
Flames, scallops, or door art, What's your favorite? Whichever it might be it was at the Jam Up, usually in several different varieties.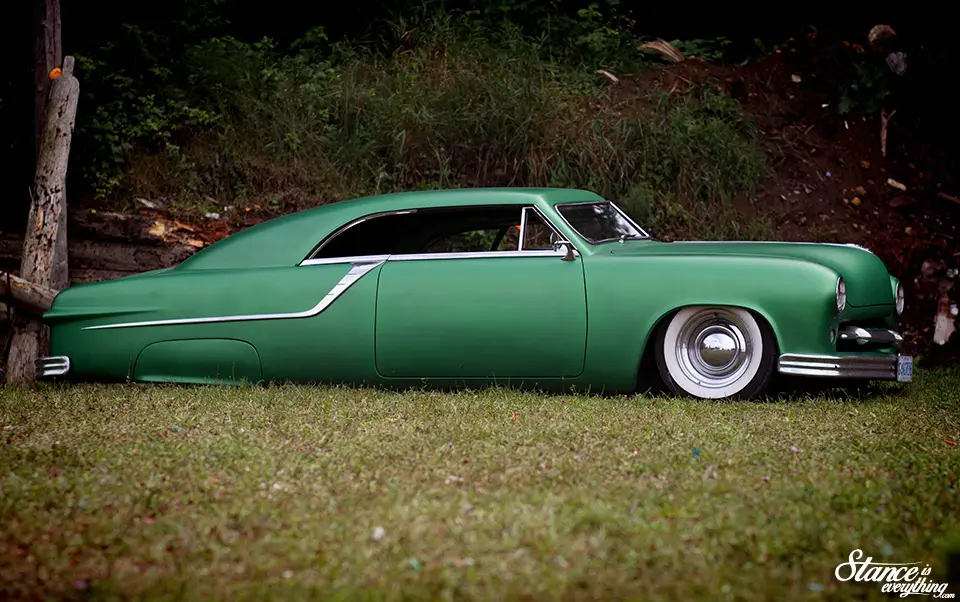 I've taken a decent number of photos of Andrew Mair's 'Gangrene' Ford over the years but this year marks the biggest transformation I've seen it go through. After being involved in an accident he changed a few things and brought it back for the better.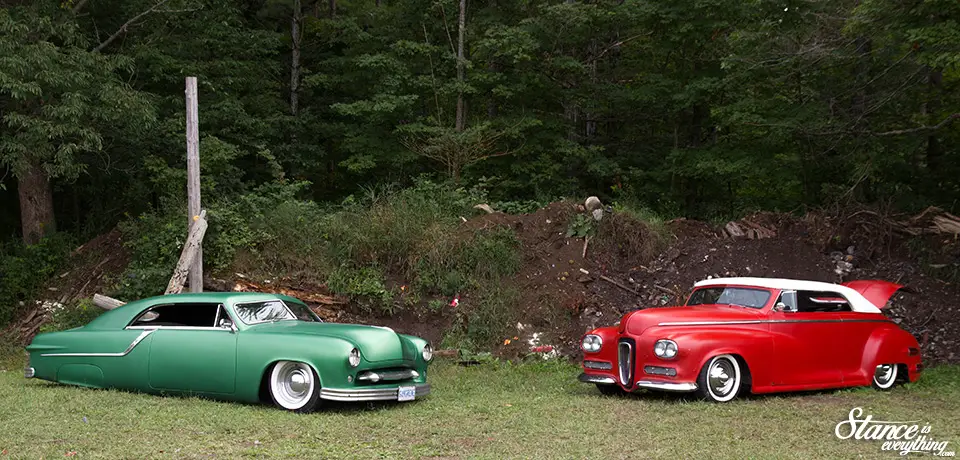 Beside the red Edsel clipped Dodge convertible these two cars were a great example of how varied the world of Kustom cars can be.
I'll close this post out with one final lap through the Ghost Town before I return in 2017.
I saw a few familiar faces from other events at the Jam Up looking for something new and look forward to seeing even more at the event next year.