On Father's Day, at an event called Fire Up The Grill I discovered the 'Franken Merc', a very, very heavily modified 1947 Mercury, and last Sunday I met its big brother the Franken Merc Da Dually.
Gary Berkhof, the owner and builder took a few minutes to introduce himself to me at the 26th Annual Autofest Nationals in Oshawa Ontario, and walk me around the truck.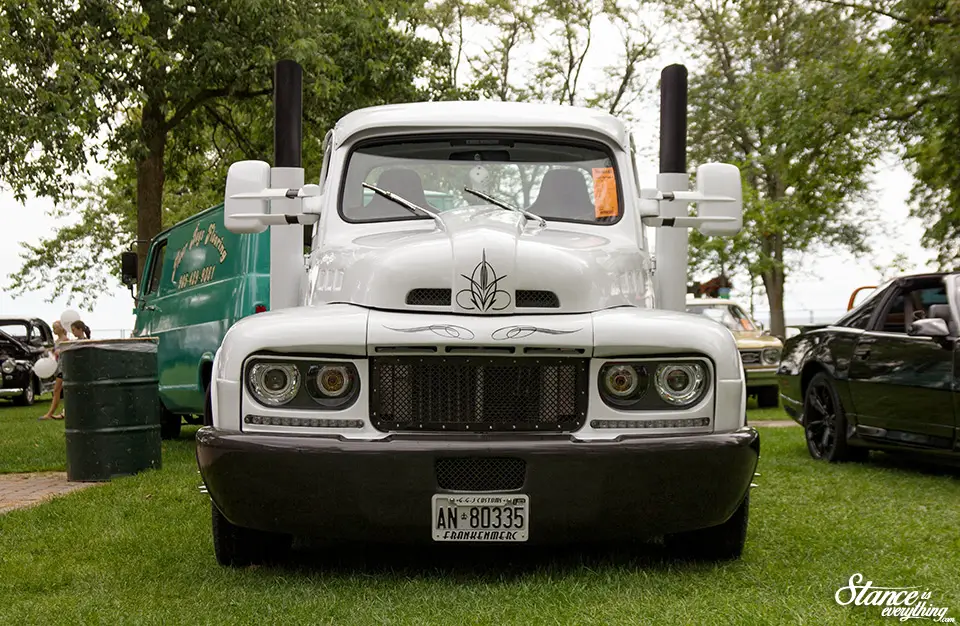 Like the Franken Merc this truck is considerably different from its original form (a '51 Mercury Pick up cab). The modified cab now sits on a GMC dump truck chassis.
The chassis came from an old fleet truck used in the Berkhof 's Roofing family business.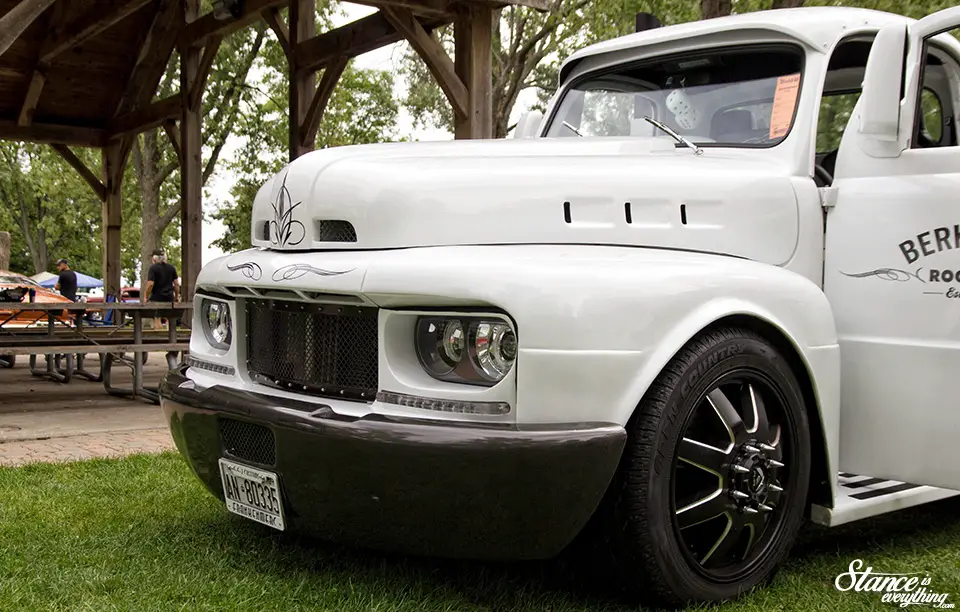 Similar to the to the Franken Merc this truck is a combination of old and new featuring a lot of custom touches throughout.
The late-model headlights instantly make the front end recognizable, but that front bumper isn't gloss gun-metal paint, it is actually wrapped in carbon fiber.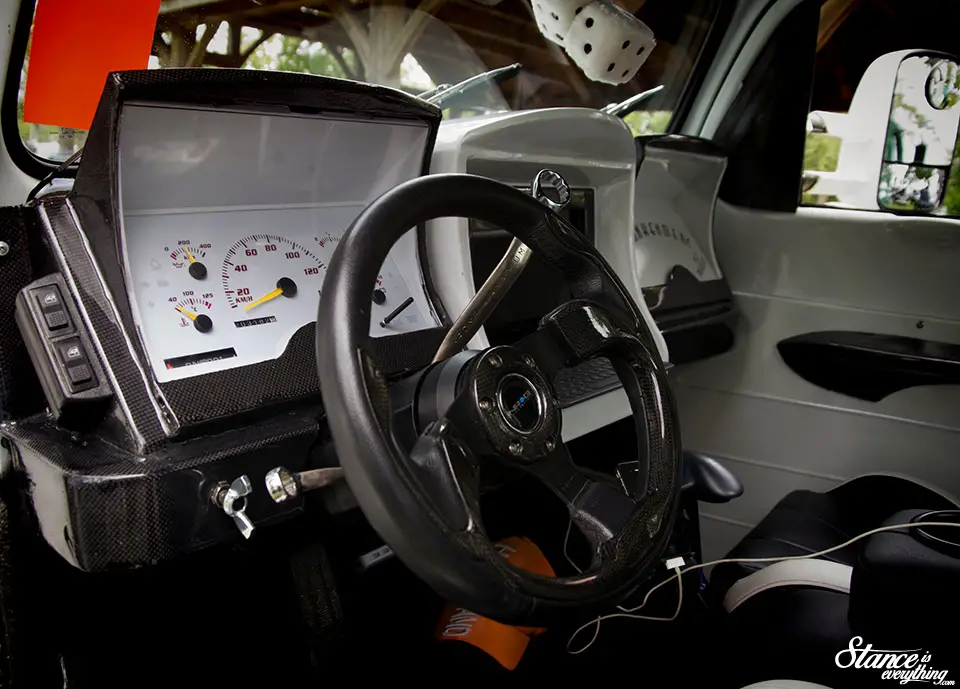 Inside the dash, is completely custom and features a tablet computer dead center in a bezel that matches the cowl of the hood. You've probably already noticed the box wrench gear selector and signal stalk but did you notice the wing nut wiper switch?
Out back the bed has been supersized and a small compartment actuates out to hold tailgating materials.
As you can also see this truck is quite large if you use my 2-year-old son for scale.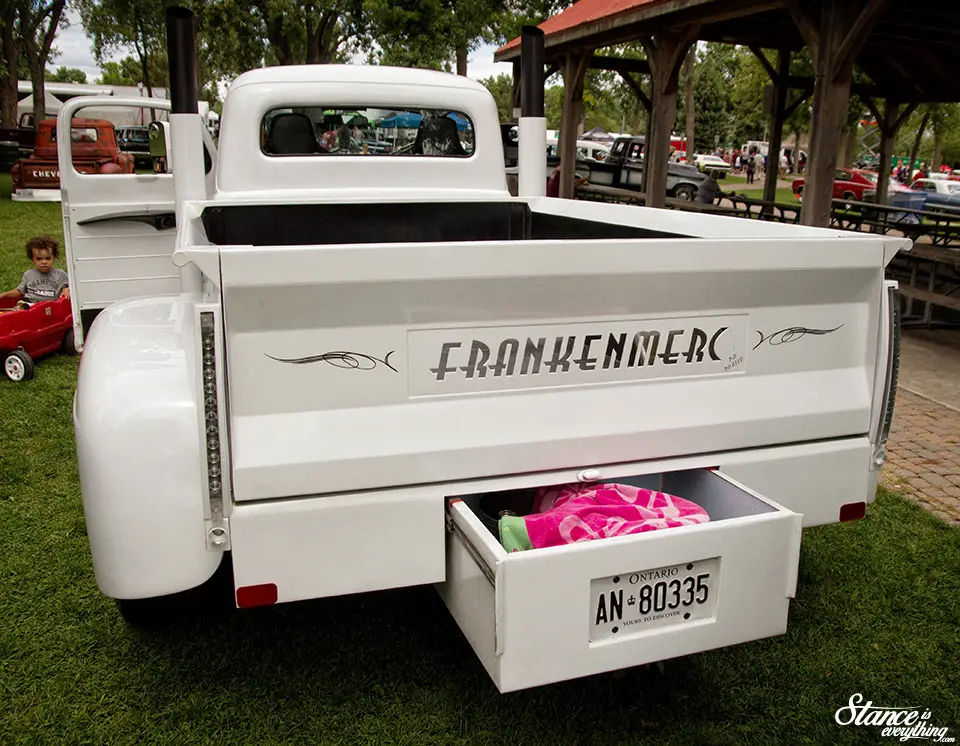 The name of the truck, Da dually, has also been etched into the tail gate and as a tongue in cheek joke Canadian two dollar coins have been added to the ends of the bed.
Gary says that represents that he's got a couple bucks in the truck.
You'd think a project like this would take a few years of work but Gary and his son-in-law Josh actually built it in a couple of months and this is actually their second project, with the original Franken Merc being their fist.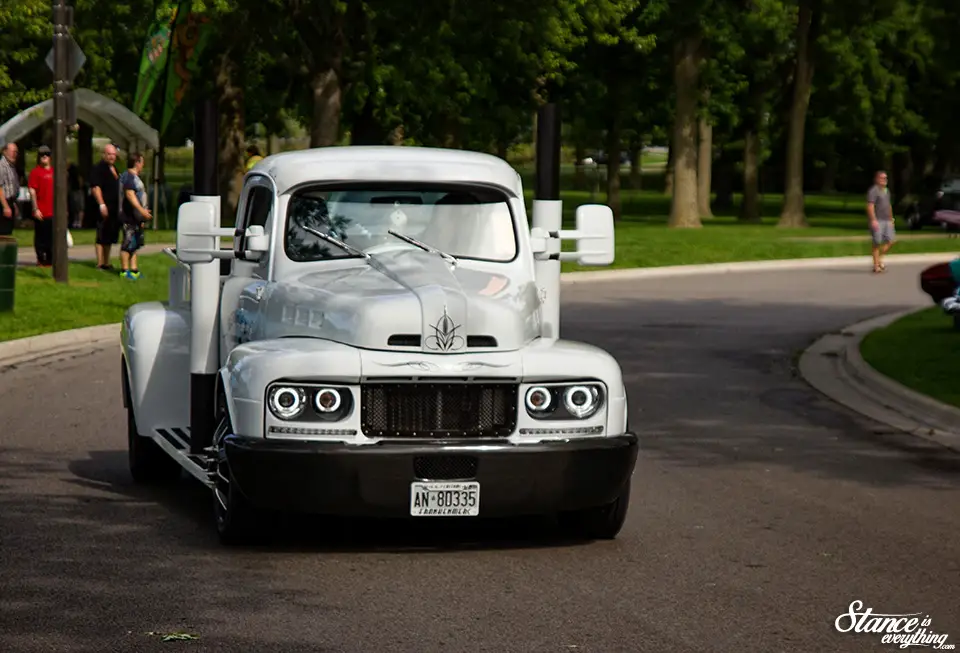 Like the Merc it's the design of this truck is very specific to the owner's tastes but this truck is no pampered show pony, they actually use it for their roofing business.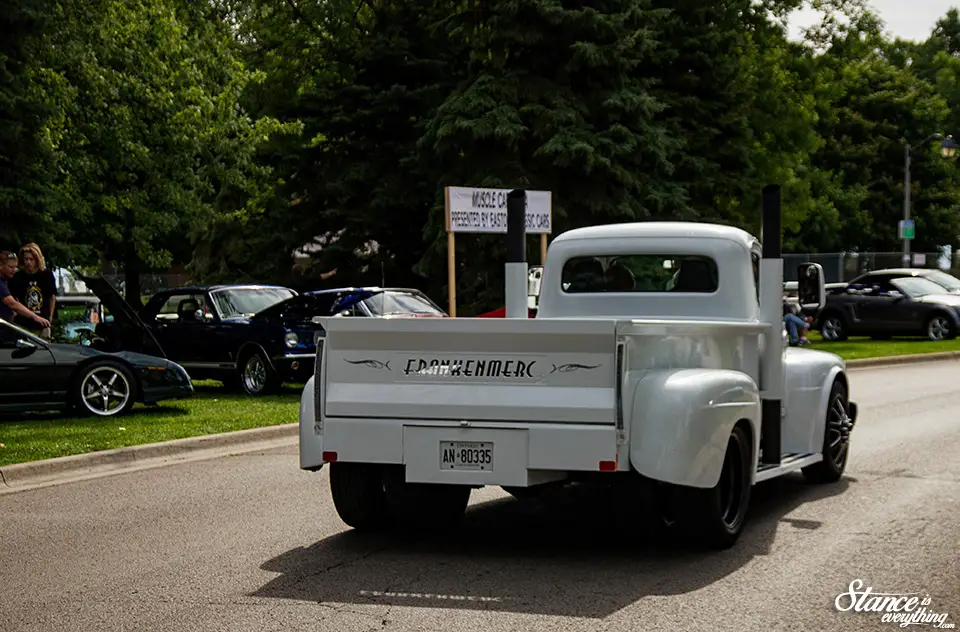 When it comes to recognizable rolling business cards you would be hard pressed to find another roofing truck that is more recognizable.
More 2016 Autofest Nationals coverage to come later this month!