Producing content today is perhaps the most streamlined it has ever been, in a matter of minutes anyone can spin up a social channel and begin publishing.
Enabling everyone to essentially be their own publisher has affected the popularity of the printed form fairly significantly, however that is not entirely a bad thing because today when someone makes the effort to release a physical it's usually content worthy of print.
Growing up few years before high-speed internet, magazines and books have always been something I've had kicking around, and recently they have served as inspiration for my long reaching goal to print something.
However sitting down to actually work on a book is a daunting task and that is why I truly respect the efforts of Devaughn Dunbar, aka young Devo, aka, @devocat with his first book titled Car Stuff.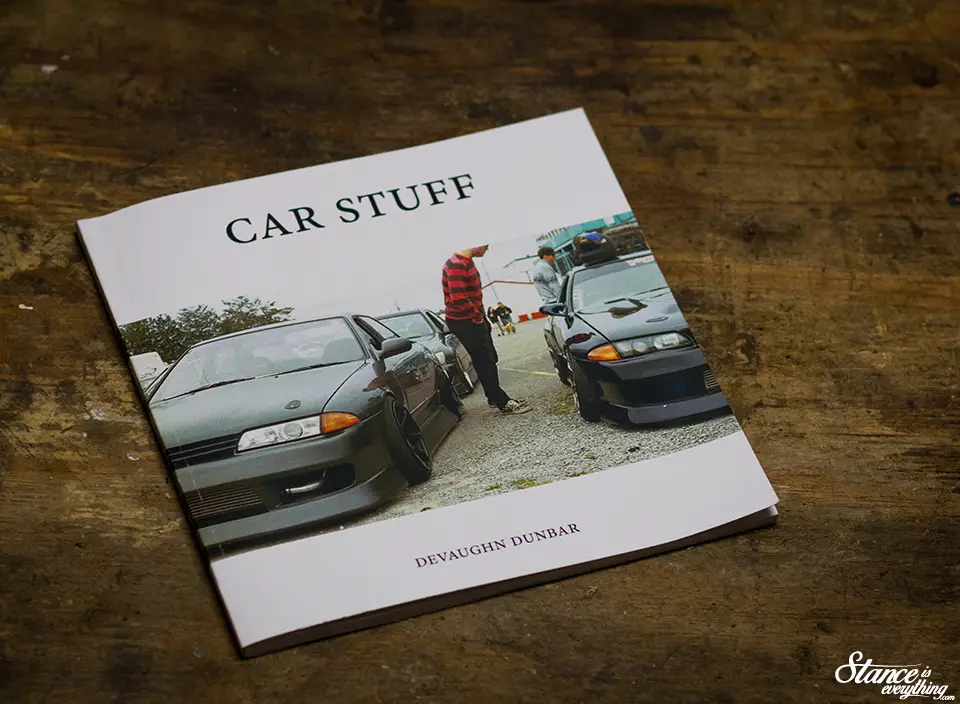 Devo is representative of much of today's content creators in that he's someone without a pile of industry connections, formal training, advertising dollars and years of experience.
What he does have however is drive, a lot of passion for his craft, a car, and a great group of friends willing to bring him and his camera to their adventures.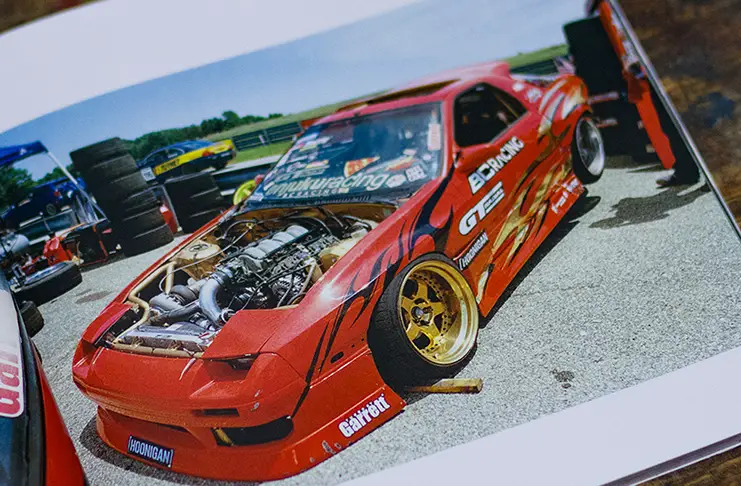 Car Stuff is a compilation of photos from the 2016 season chronicling events as close as Topp Drift in Shannoville Ontario and Grid Life in South Haven Michigan.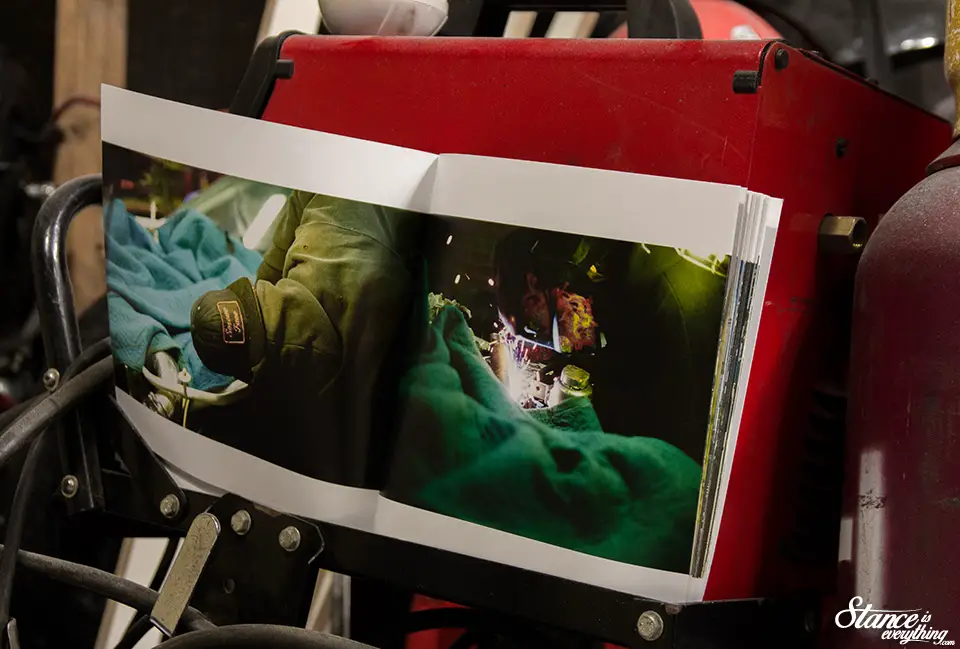 While much of the book is cars –both in action and not– it isn't entirely just car photography with some build and lifestyle photos thrown into the mix as well.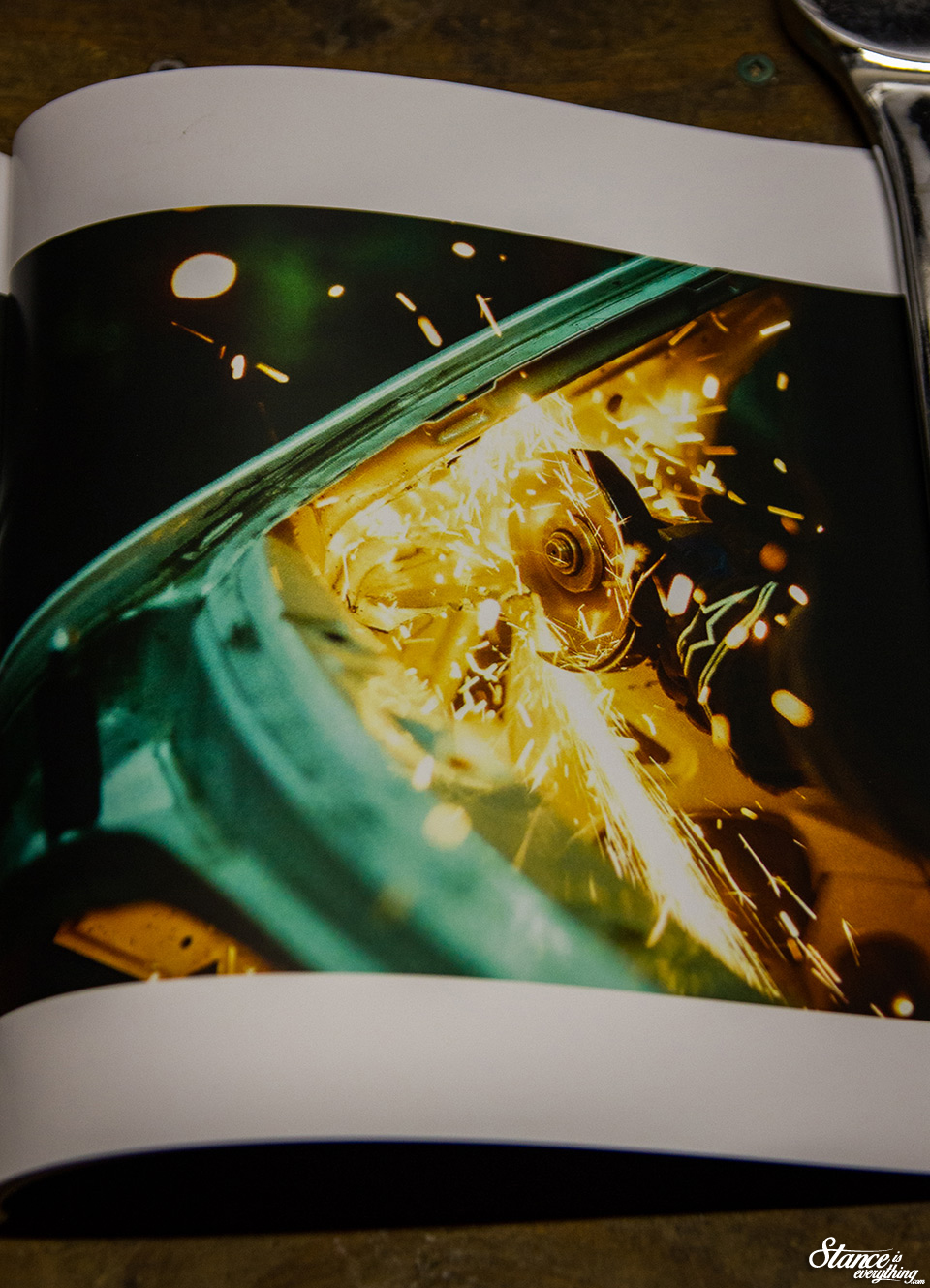 The book is also shot exclusively on 35mm film which not only gives it a unique feel but makes it more impressive to me personally as someone who has never, and probably can't, shoot film.
Interspersed within the photography are a few editorials written in the laid back, conversational style Devo first revealed in his piece 'Getting Lost In the Build', that has spread across the internet twice over thanks to a share from Jalopnik.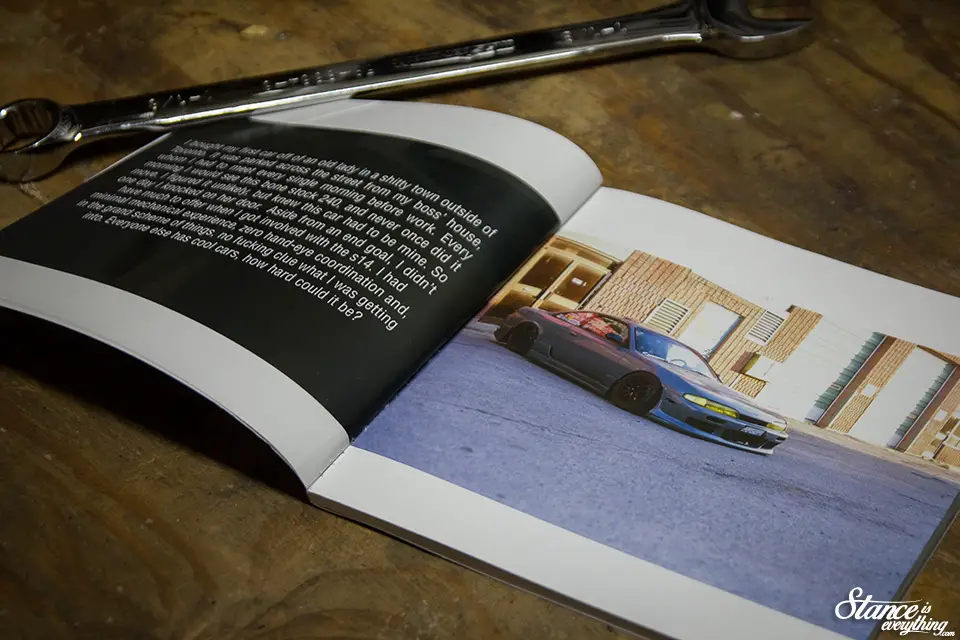 These short editorials give you an insight into what makes Devo tick (and what makes his cars not) and help further round out the book as a whole.
The last word style piece was actually re-posted on The Scraped Crusaders yesterday for those of you who might want to give it a read.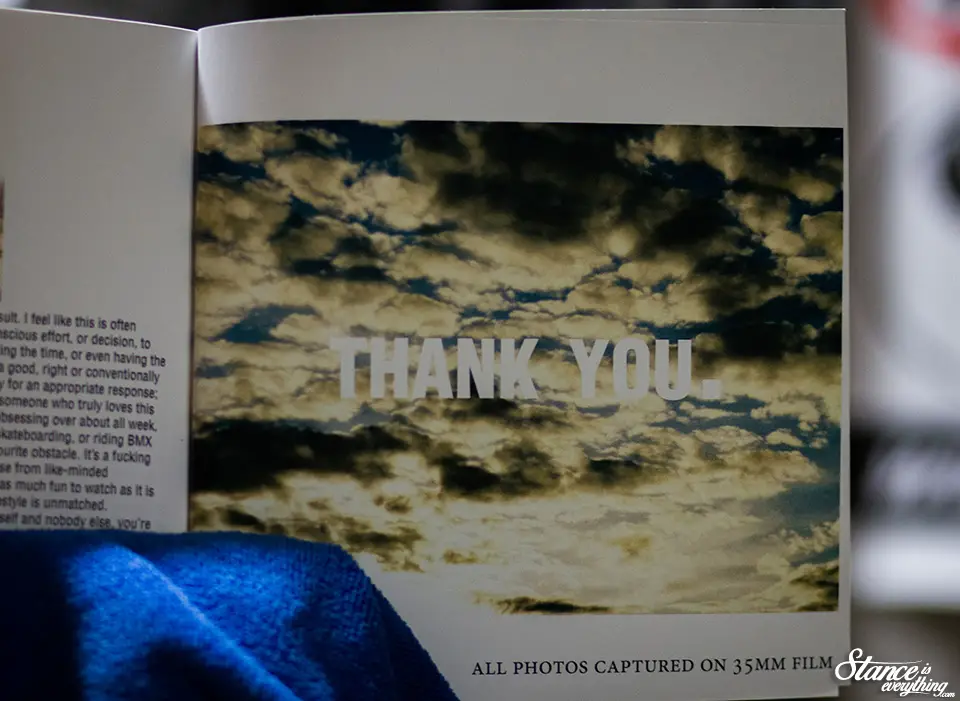 A humble read all the way through, Car Stuff is a great addition to my coffee table and a constant reminder that I need to get off my duff and plug away at a book.
Unfortunately I was a little late getting this post out the door and all the copies are currently sold out but maybe with enough visits to carstuff.bigcartel.com a second printing will emerge. Or you could try to pry Larry Chen's copy out of his hands, whichever works.
The Printed Form is a new category to the site but one I don't plan to let linger so if there are books you think I should take a look at do let me know in the comments below.