Running throughout mid February The Canadian International Autoshow doesn't quite signal the end of winter but it's pretty damn close and always a welcome escape from the cold.
Every year, in addition to debuting a number of new models from major manufacturers (many not just first time showings in Canada but first time shown in North America) the Autoshow curates a few different exhibits designed to showcase various parts of the automotive hobby.
This year the stand out attraction was an exhibit located on the Metro Toronto Convention Center's 100 level that showcased 50 years of Grand Prix Racing in Canada.
I don't follow F1 racing particularly closely, but this room was one of my first stops on media day and can you blame me?
As legends of the sport Villeneuve (both Jaquces and Gilles), Schumacher, and Senna are all names that are recognizable to even the most casual of racing fans and seeing the cars they drove to assorted accolades all in one room was pretty incredible.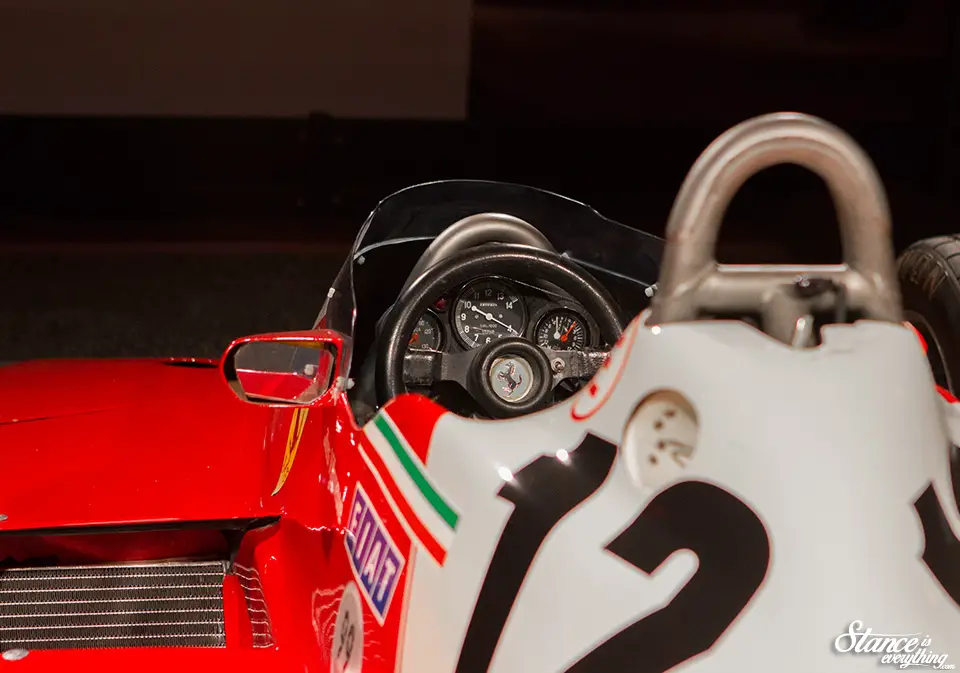 Despite being 25 years old at the youngest, these cars still look remarkably fast sitting still and looking at the cockpit of Gilles 510 horse power 312T3 I couldn't help but wonder how exactly he fit inside the car.
I'm a pretty skinny guy but I couldn't imagine shoe-horning myself into the car, never mind sitting in it at any length of time while wrestling it around a track.
The cars in the 50 years of Canadian Grand Prix showcased technology from eras gone by while in the Infiniti booth sat the latest in F1 technology, the Infiniti/Renault joint F1 vehicle.

After spending previous years working with Redbull, Infiniti has partnered with Renault for the foreseeable future.
The engineering resources of Infiniti will be put to task on the Renault car and Infiniti has been quoted as saying they have no intentions of just being a player in F1, they want podium finishes within the next two years.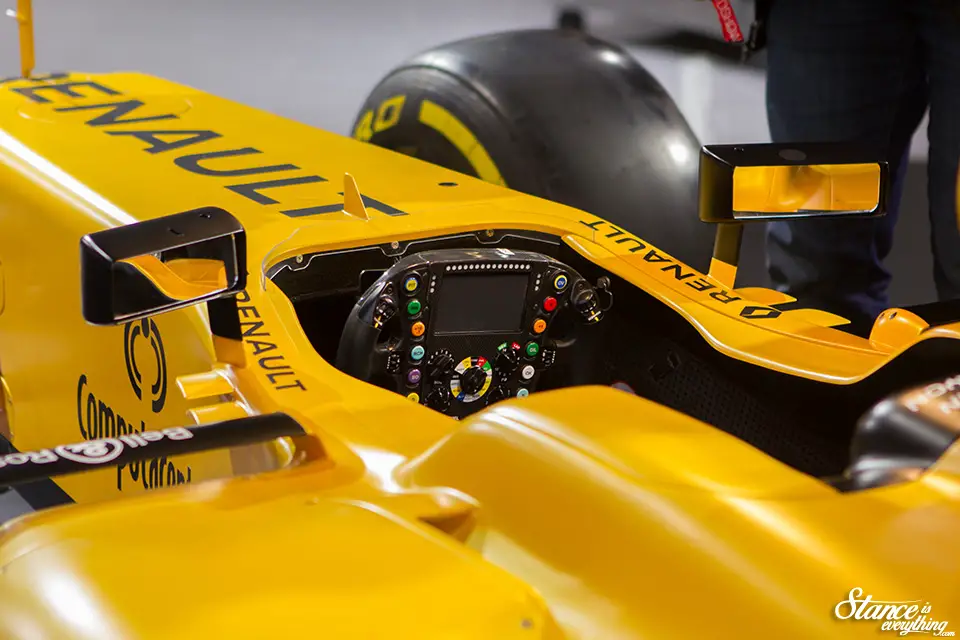 Big words, and it will be interesting to see if they deliver on their promises.
Having now seen the car in the flesh I just might tune in to a few races to see how it performs.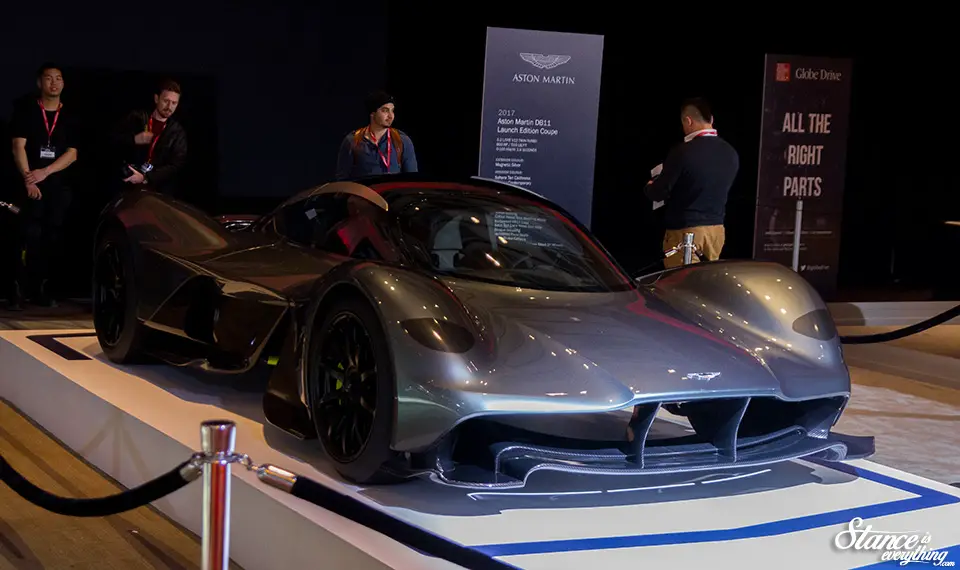 Not one to sit on their laurels (or copious amounts of money) Redbull has partnered with Aston Martin in 2017 to create the AM-RB 00. Debuting for the first time in North America the not so creatively named car is designed to be the new super hypercar standard.
Details are still a bit sparse but production will be limited to about 100 units, one race variant and one street going, and the vehicle will be v12 powered.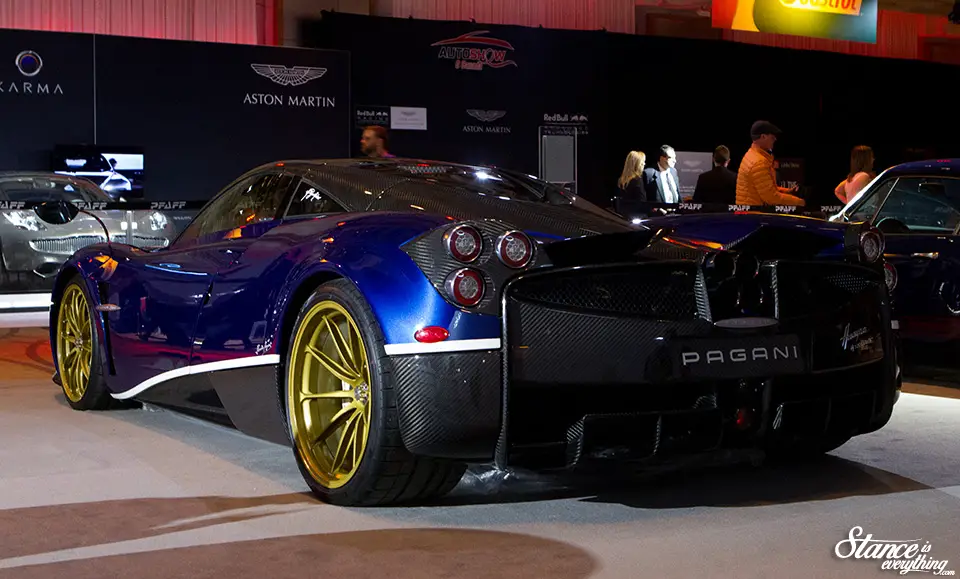 Ratcheting down the insanity, if only slightly, Pfaff Automotive/Tuning brought a Paganai Huyra to the show which was actually slightly over shadowed by their latest project, a Singer Design, Pfaff commissioned, 911.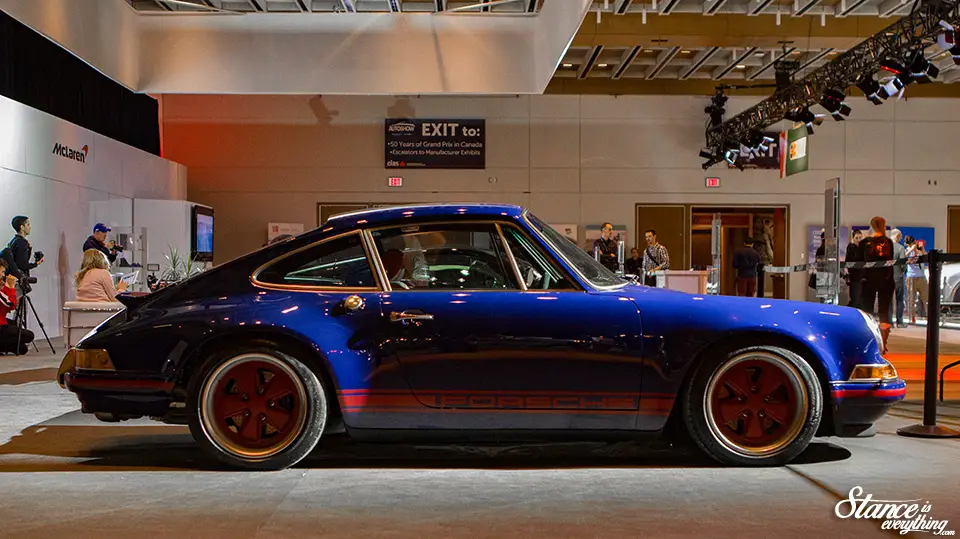 In a color-way significantly more outspoken than the one they brought to the show last year, this Singer is of course built to the insane standard that one comes to expect of a car with Singer badging.
Trimmed in blue and red this car is visually loud in person, but at the same time restrained and mature.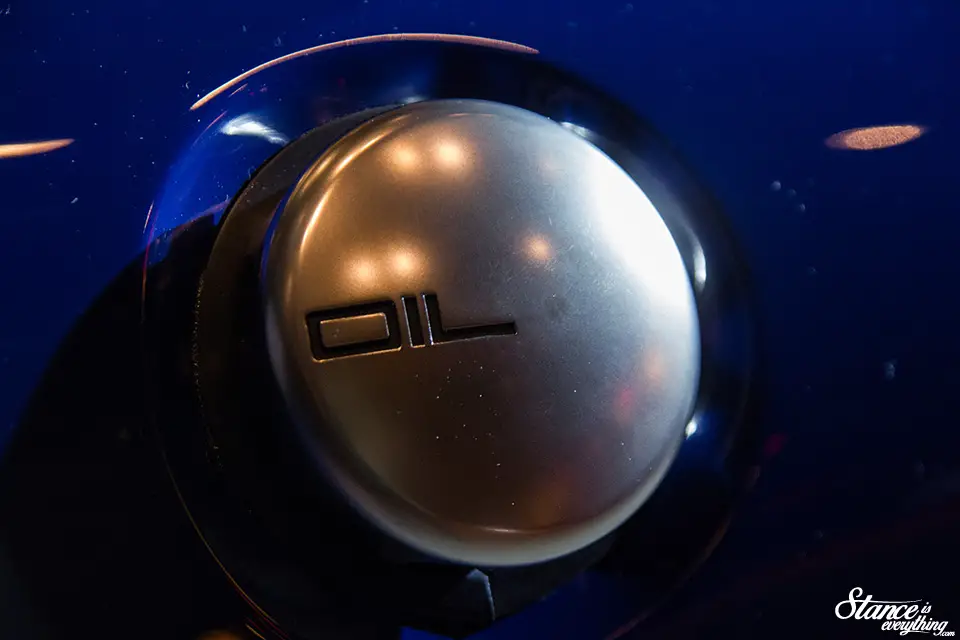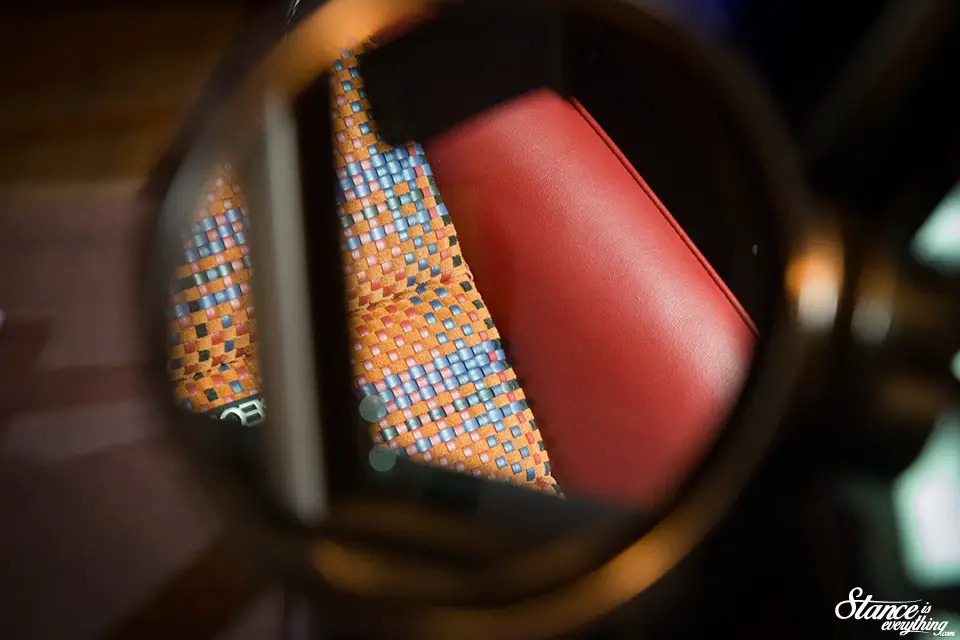 The colors make the car stand out and draw the eye but it's the finer details that keep you looking at this car.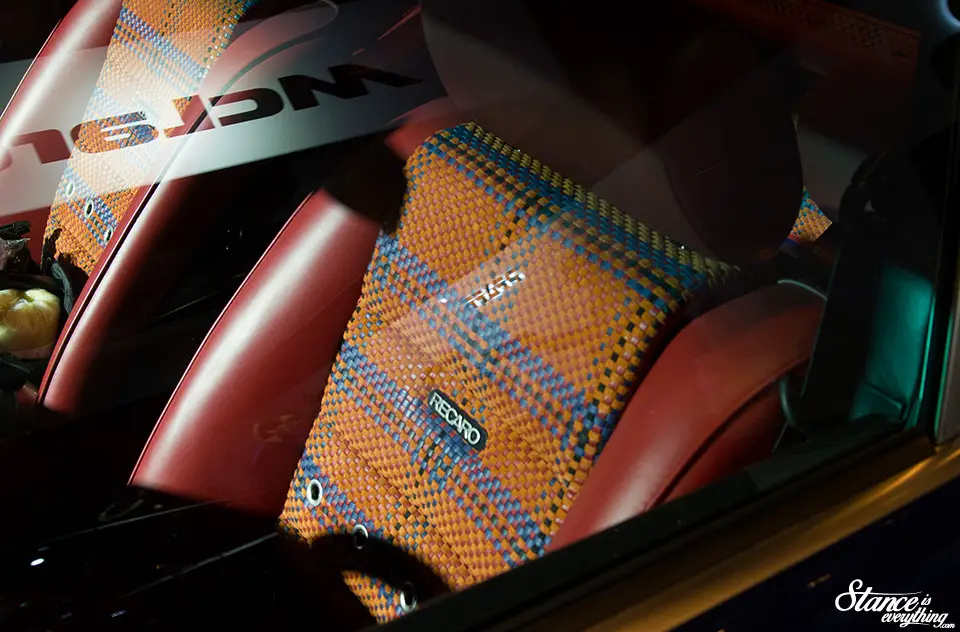 The choice of interior materials plays of the exterior colors and those inserts in the Recaro seats would probably look out-of-place and tacky anywhere else.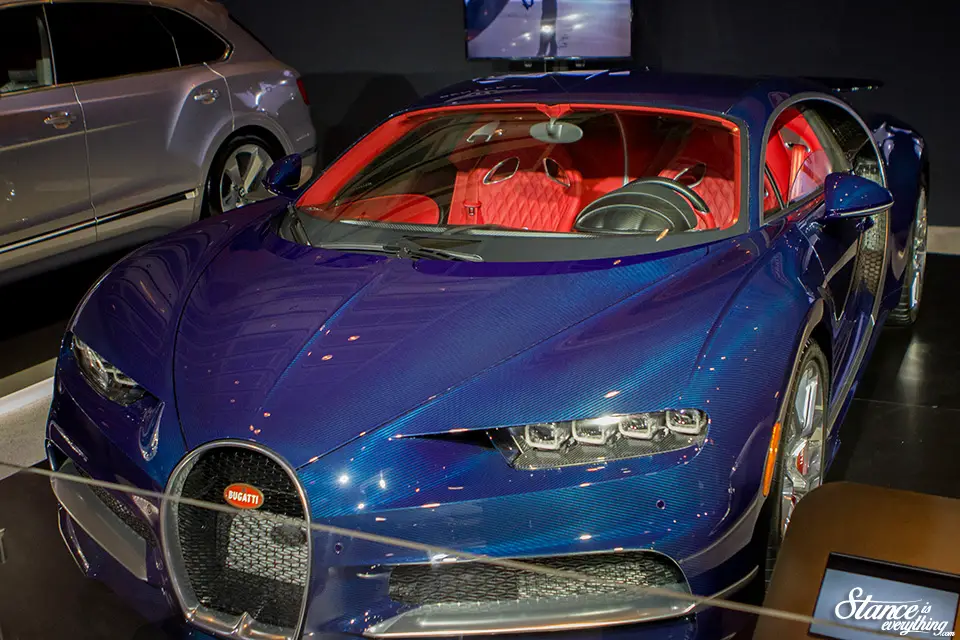 Also featured in the Autoexotica room, where the Singer Porsche and AM-RB 00 sat, was all 1500 horse power of the Bugatti Chiron.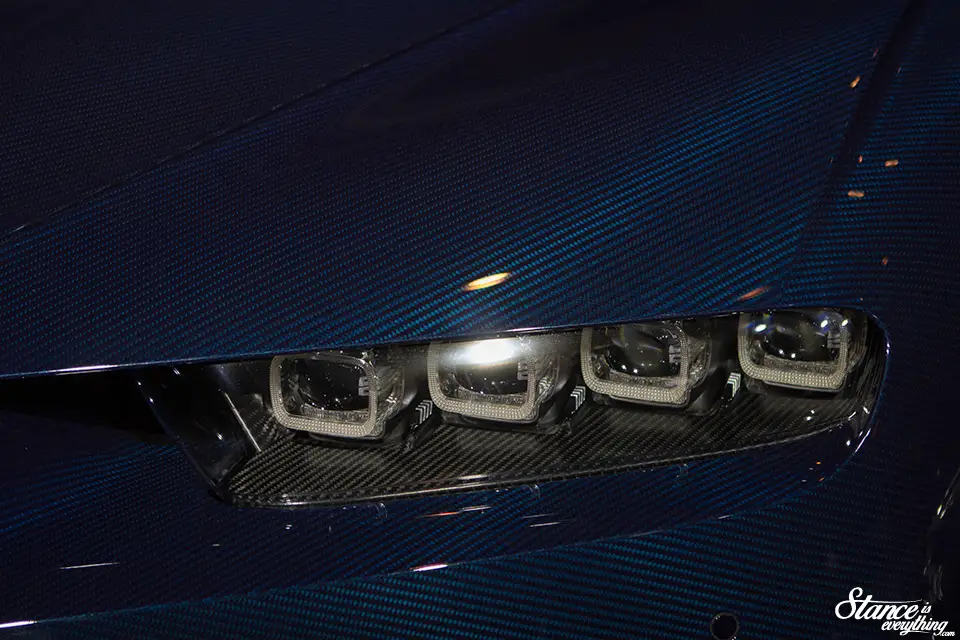 Boasting a top speed of 300 or so MPH and looks that could only be from Bugatti this is a car that I'll likely never seen within the circles I travel, but a man can dream.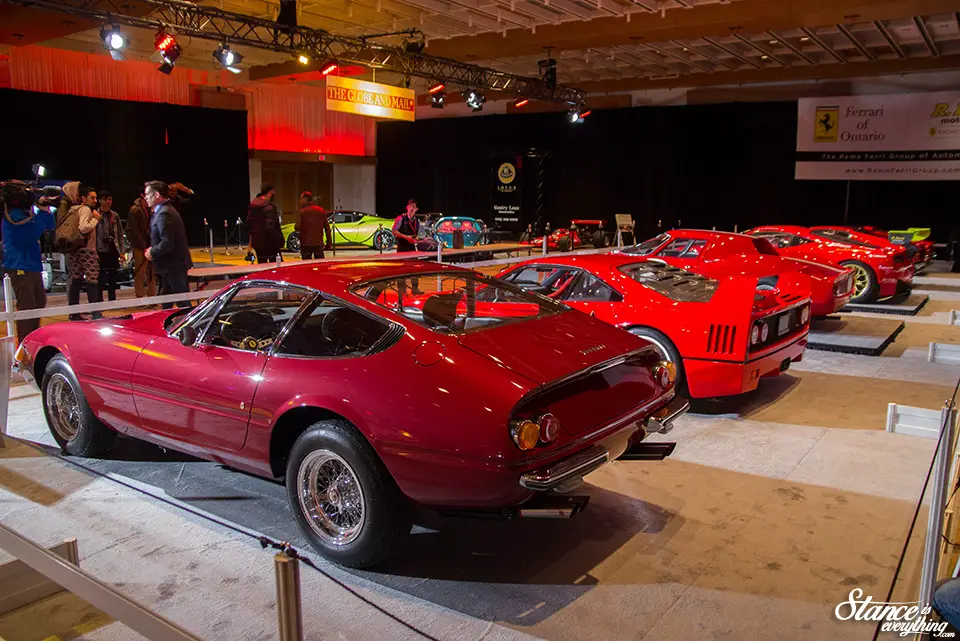 If you're anything like myself looking at the photo above your eyes go to one car and one car only, despite the fact that it isn't actually the most modern car in the line up nor is it the most expensive.
Top dollar honors go to the Ferrari 250LM below, a similar car to this one fetched a handsome sum of 17.6 million (USD at that) somewhat recently.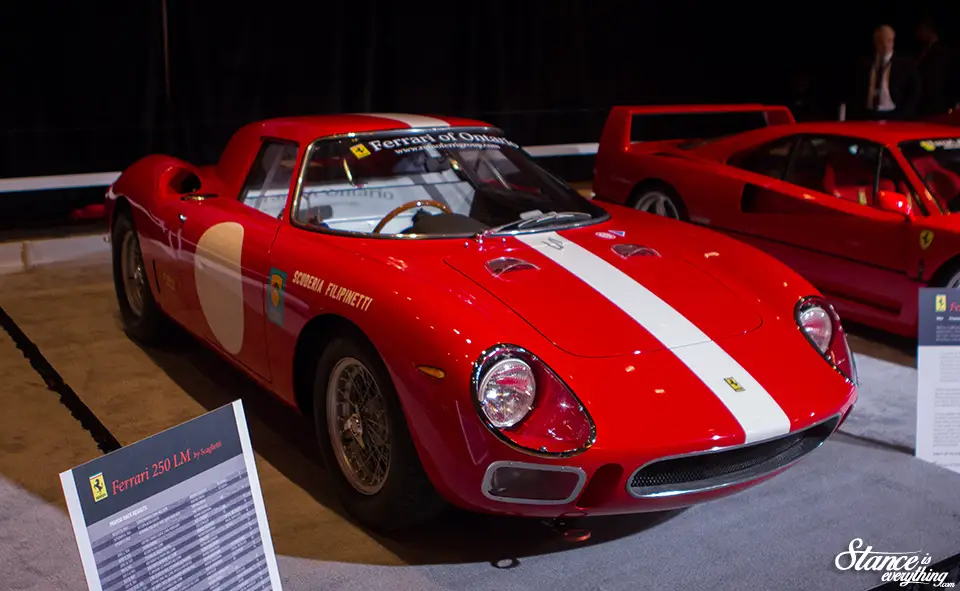 Of course all the race prestige in the world doesn't replace the fact that the F40 was the car that damn near every kid from the 80s had on their wall next to a Countach.
Gushing over these cars every time I see one seems almost redundant at this point but I can't help it, it is practically ingrained into my blood and this year's Canadian International Autoshow features not one, but two F40s.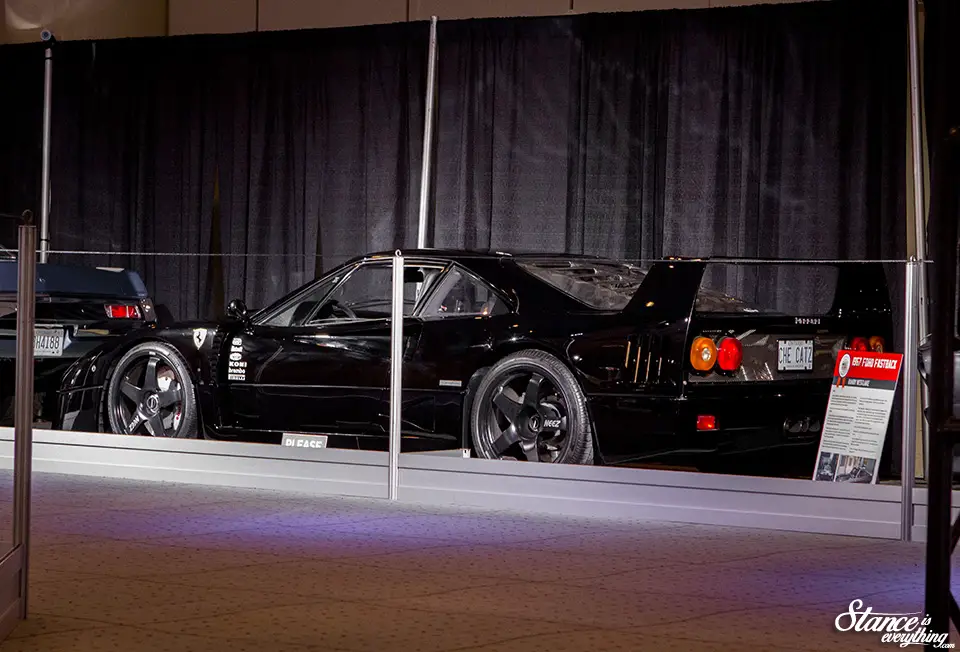 Now Mr. Trig's black F40 I have seen before, at Engineered Automotive's Cars and Coffee, but that doesn't make it any less impressive to see again and marks the Canadian International Autoshow the only place where I've ever seen two F40s within walking distance of each other.
Speaking of Engineered Automotive they brought this blown C10 to the show, which surprised me because I didn't know blown, bagged trucks were in their wheel house.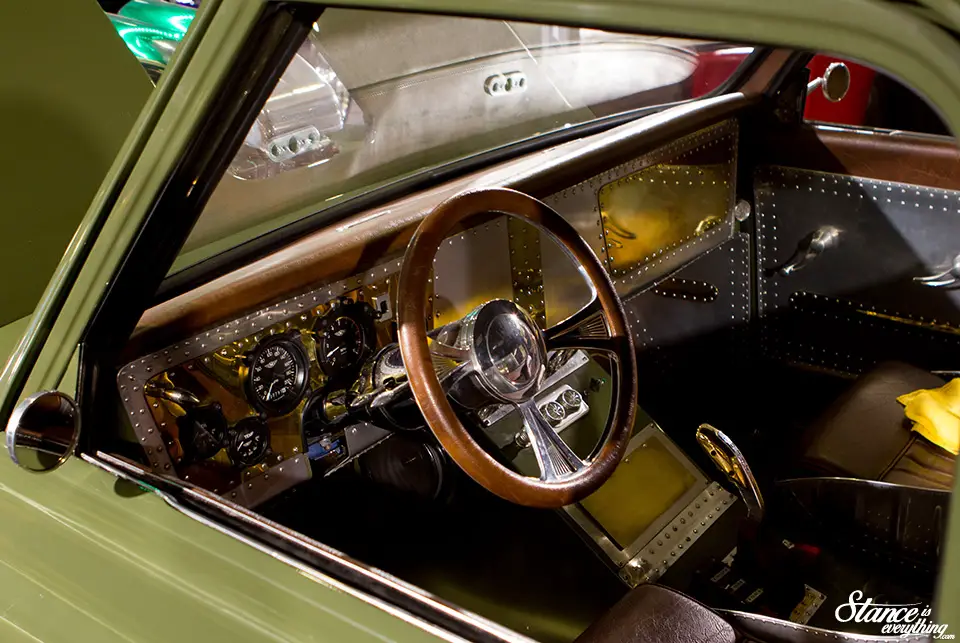 The joke is of course on me because it looks like they are quite adept at building a stand out american classic.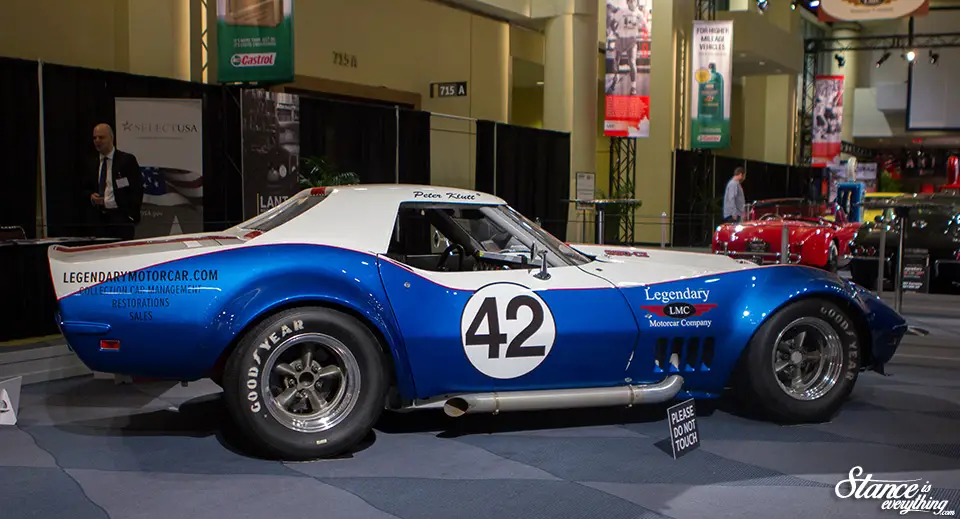 Another standout classic at the show belonged to Peter Klautt of Legendary Motorcar Company.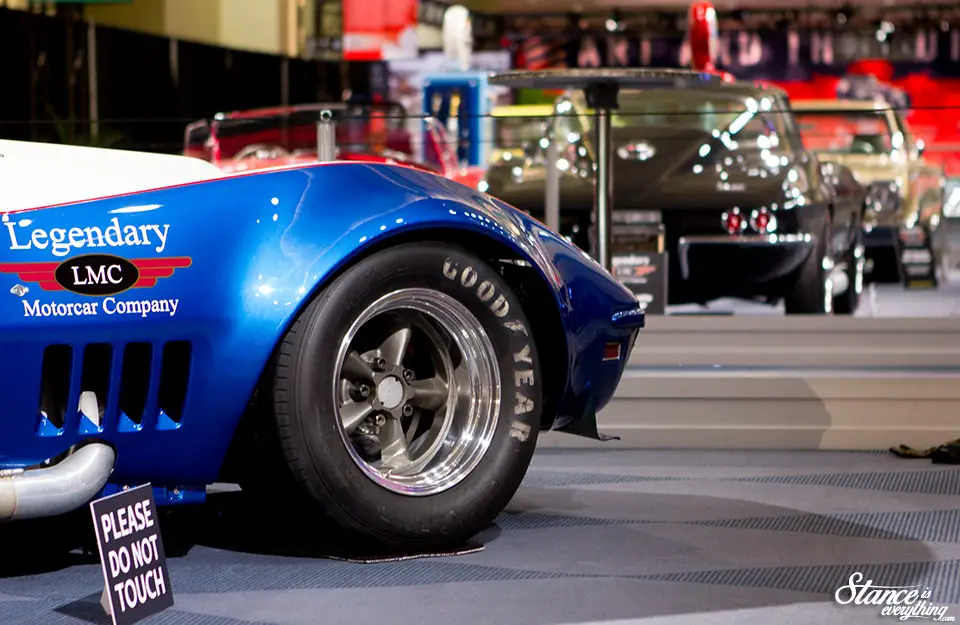 This L88 is his own personal car, and it wasn't designed to just look the part of a race car, it's raced, and raced hard at that.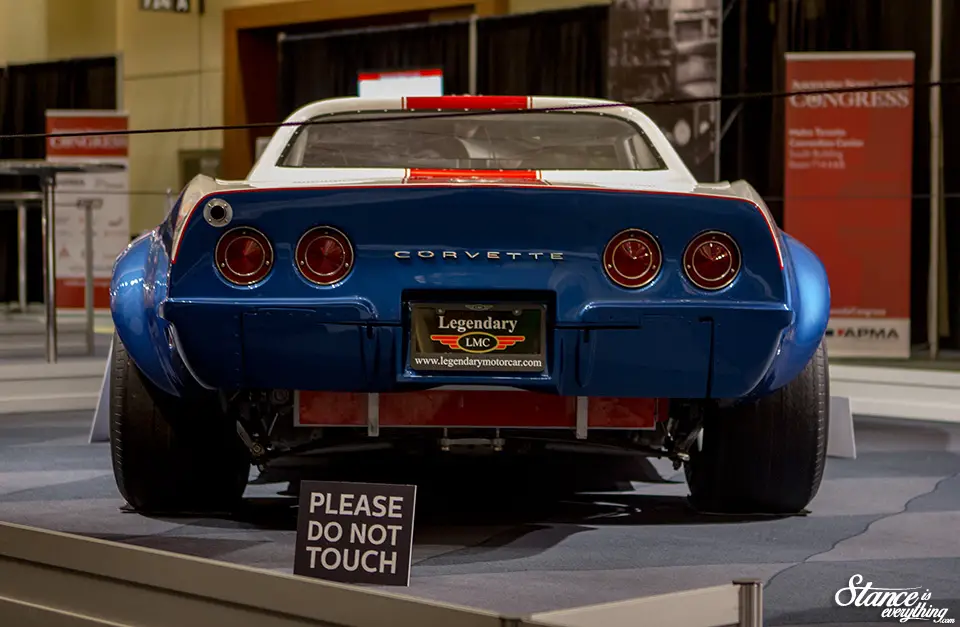 Regularly driven at speeds in excess of 175 miles per hour this car is a monster and a full feature on it can be read here on superchevy.com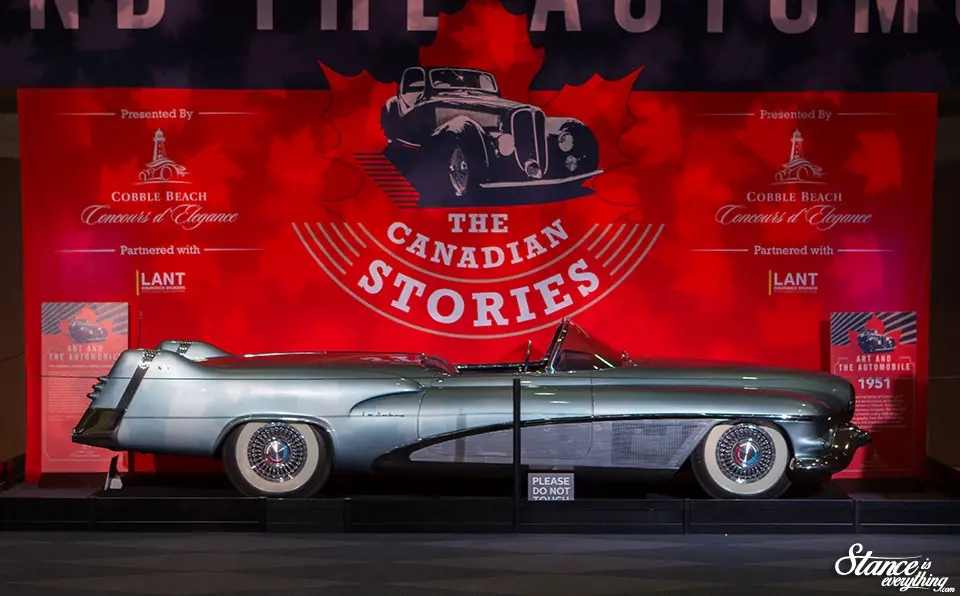 The Art and The Automobile exhibits at the Canadian International Autoshow are always pretty interesting, and for 2017 one of the most prominently featured cars was a concept I had never heard of namely the GM LaSabre.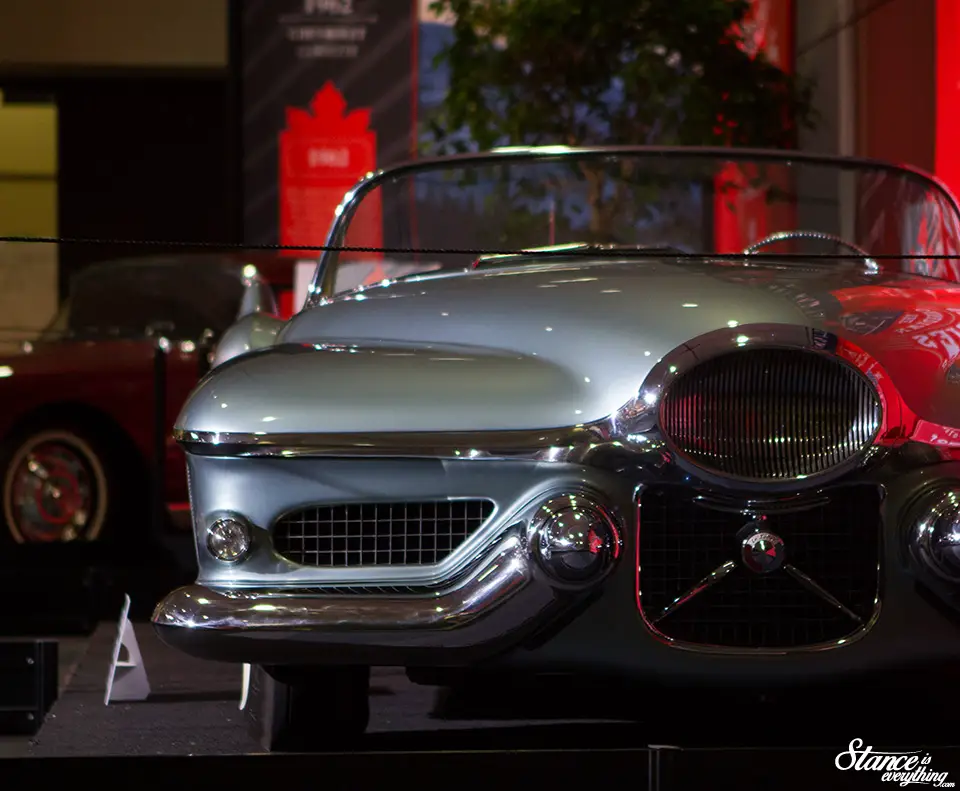 Designed in an era where cars borrowed more than few design influences from planes, this luxury convertible was designed by Harley Earle who thought jets symbolized the very pinnacle of modern engineering.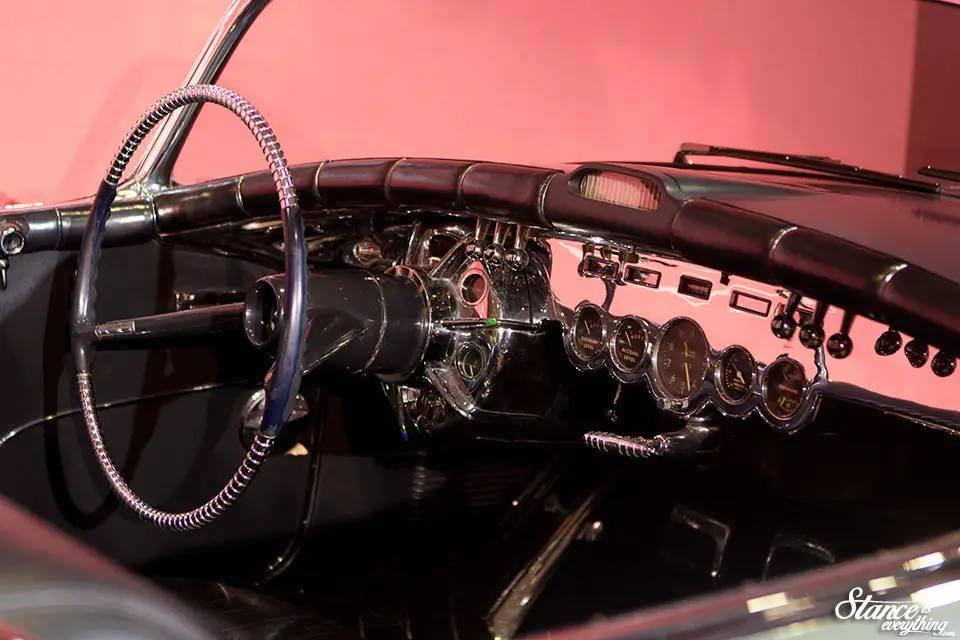 Made of fiberglass, aluminum, and magnesium the car is fully functional, and was Harley's personal car for two years after doing the song and dance on the show circuit.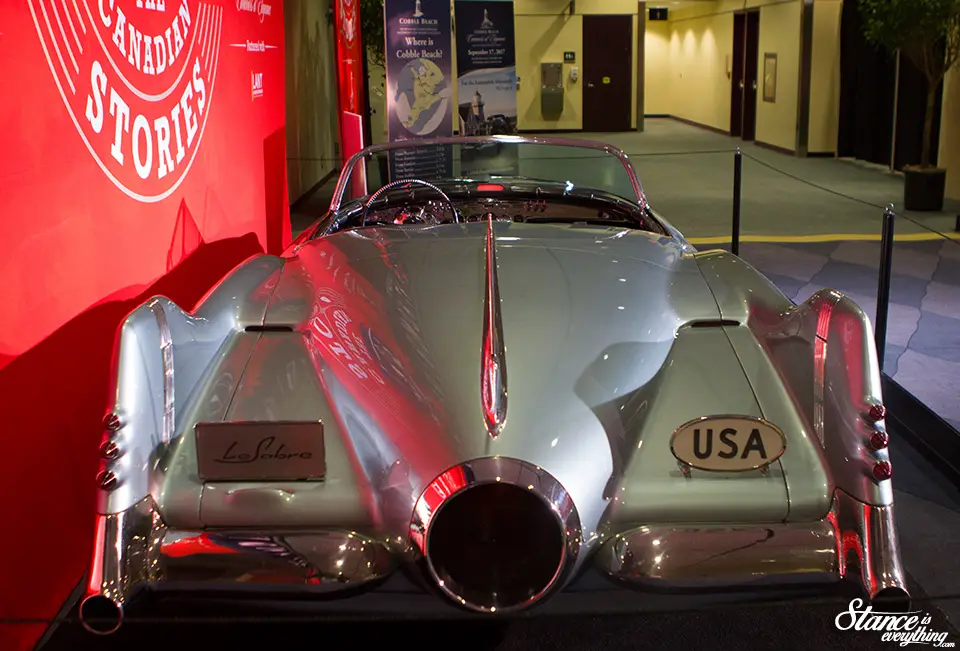 The car was quite advanced for the time, but the only thing that GM really used from it was the LaSabre name plate which ended up falling under the Buick nameplate.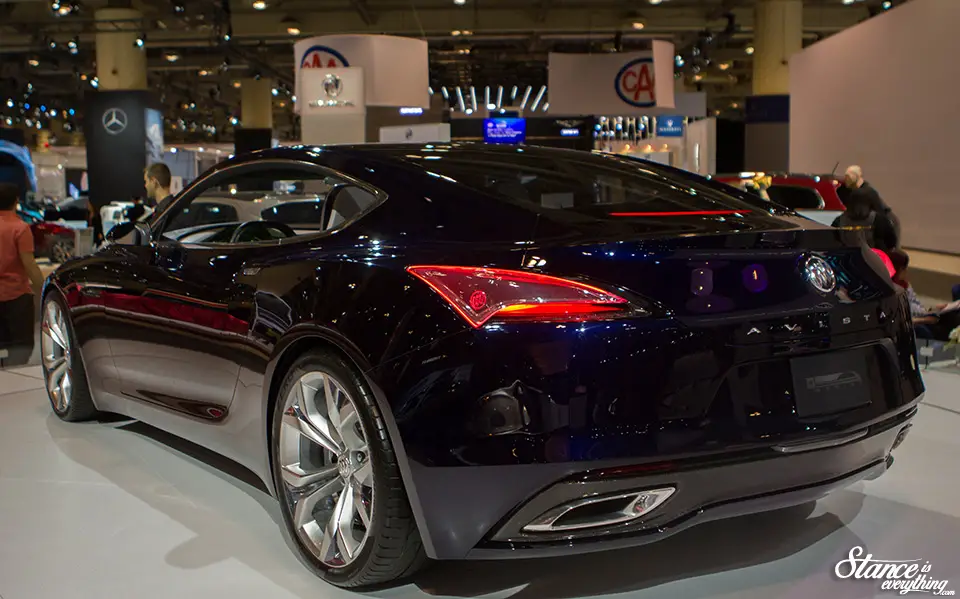 Buick surprised many at the show with this beautiful Avista sport coupe. An elegant car that debuted last year it is, sadly, one of those 'design experiments' that probably won't ever hit the streets.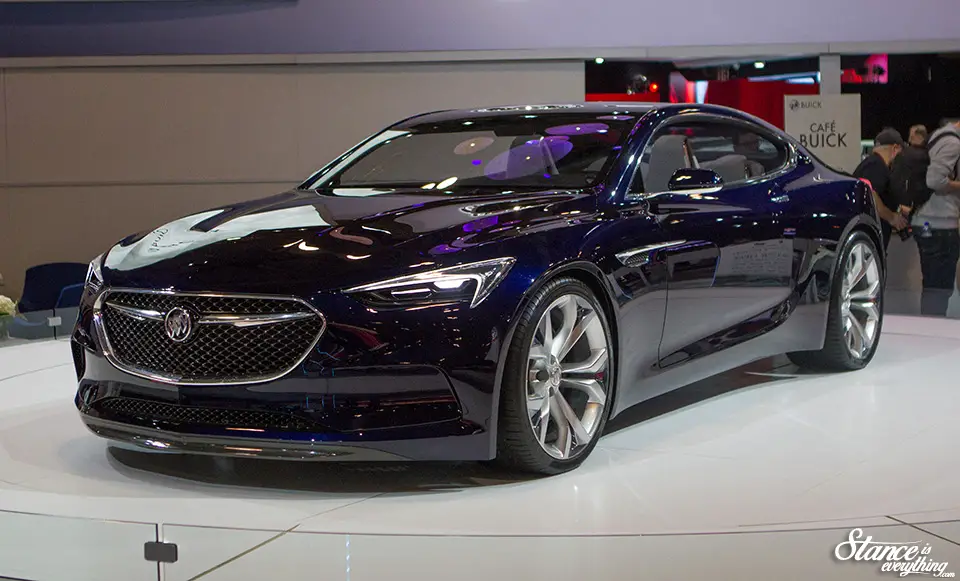 I'm not sure if Buick is thinking of going after a younger market, but if they are this car would certainly do it.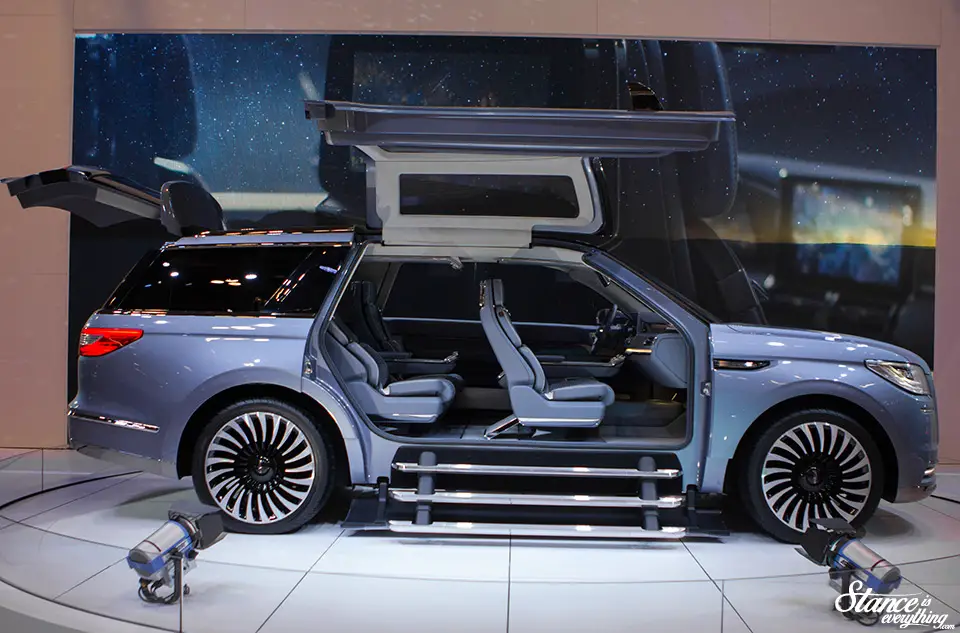 Another brand synonymous with 'old people' are Lincolns, and this Navigator concept pulled out all the stops showcasing what could be possible if production costs were truly no object.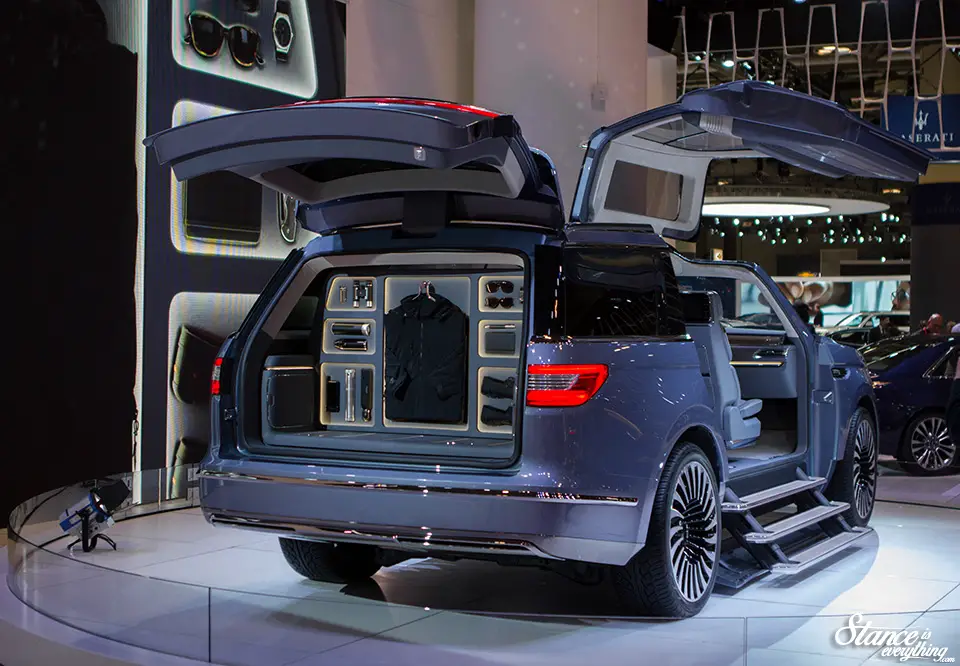 Gullwing doors, a wardrobe out back, and the most elaborate steps I've ever seen fold out of a vehicle, this concept might hint at the general design and shape of the next generation Navigator I highly, highly, doubt many of the other features will make production.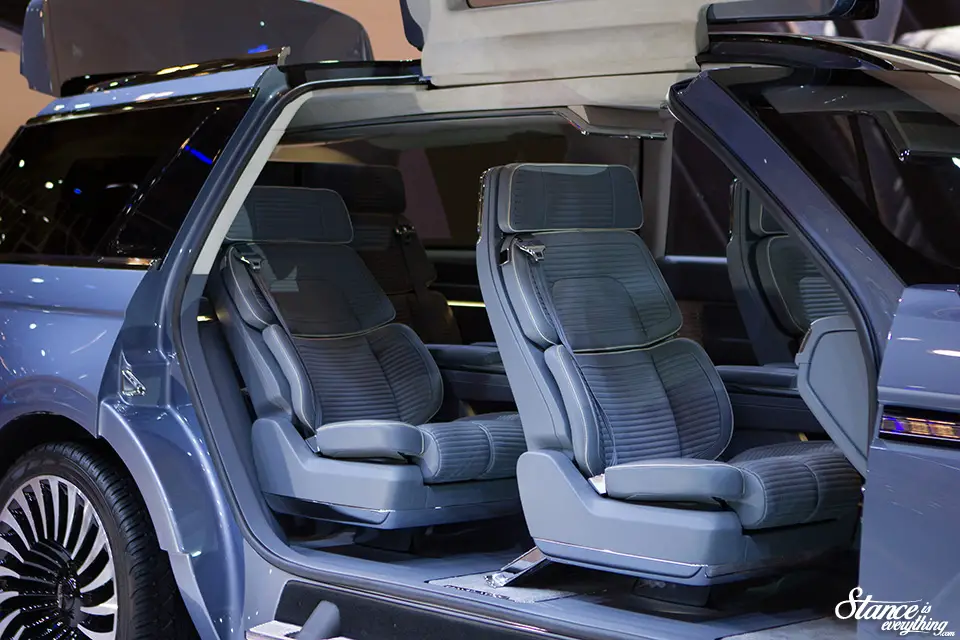 That all said, it was pretty cool to look at. Though I imagine air ride and a body drop would be out because then how would those steps work?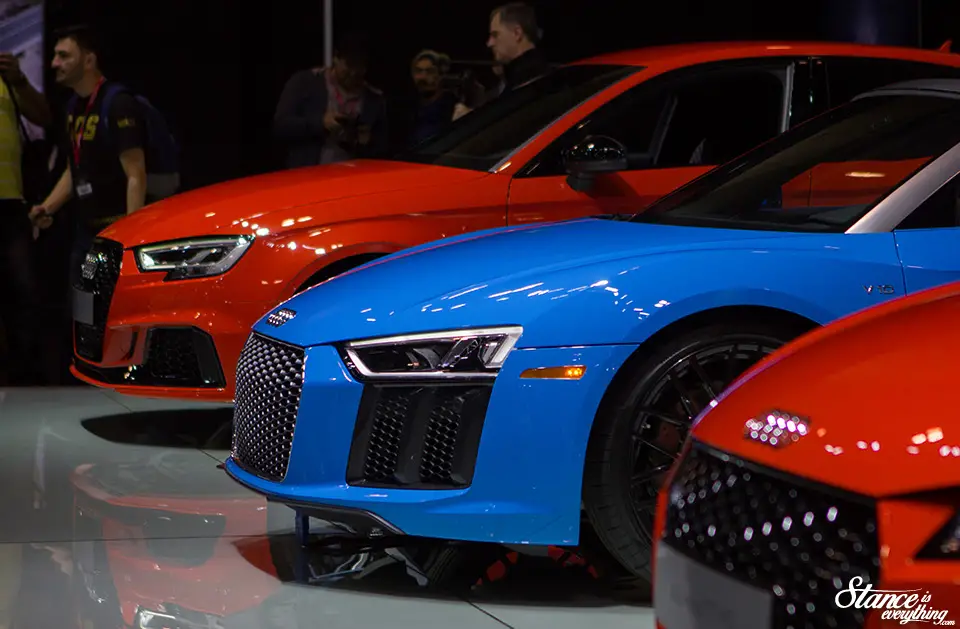 Audi had a few debuts at the show; the  SQ5, new TTRS coupe, the R8 Spyder as well as an RS3 sedan.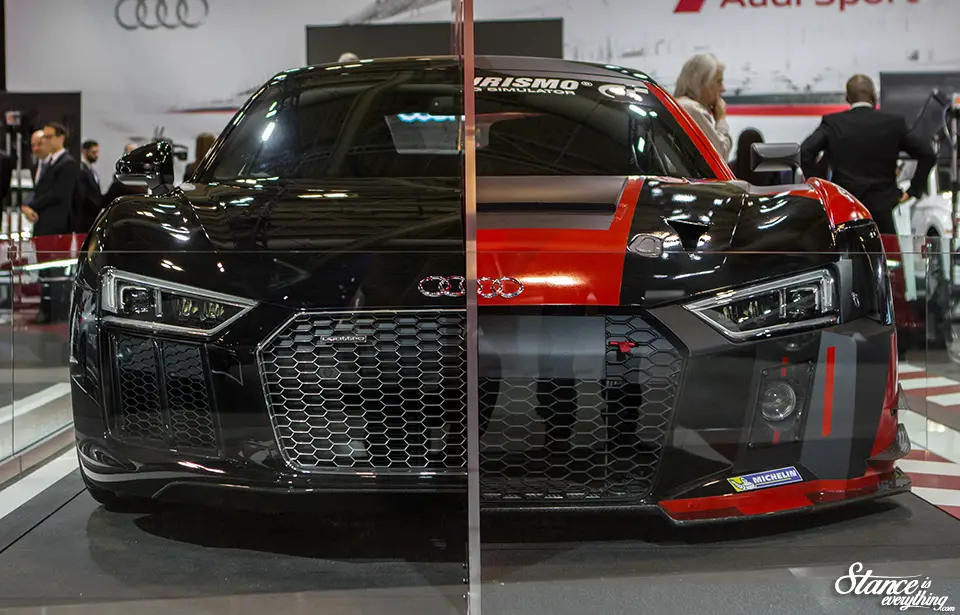 I however spent most of my time in the Audi both staring down this R8, which was split in half ala Batman's Two Face. The Split really shows just how different a race ready R8 is from its factory counterpart.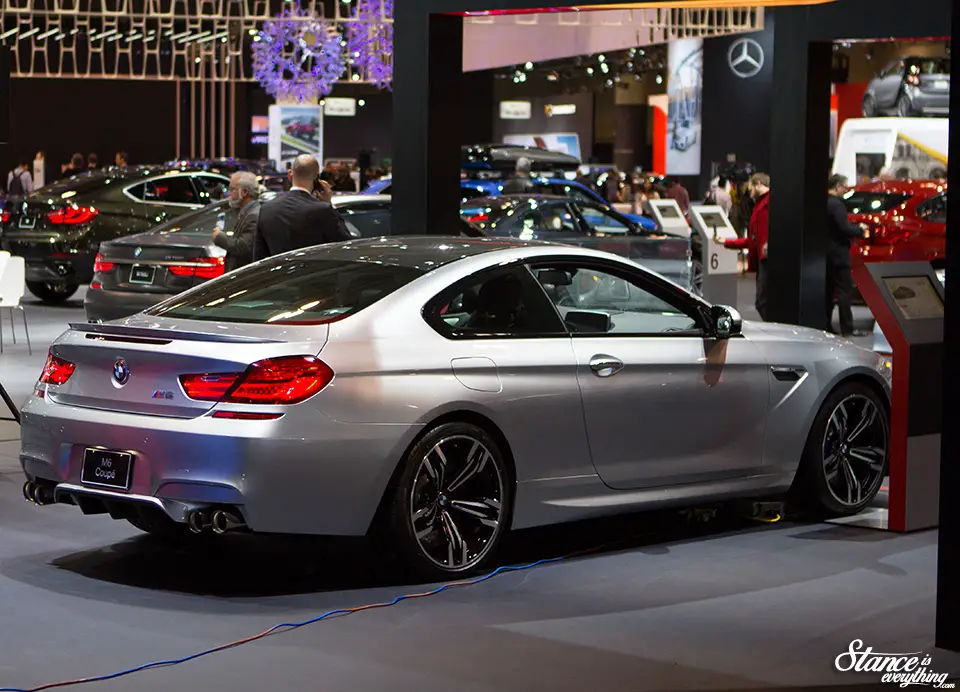 BMW also introduced a few new cars at the show, none of which were the M6 coupe above but that's ok.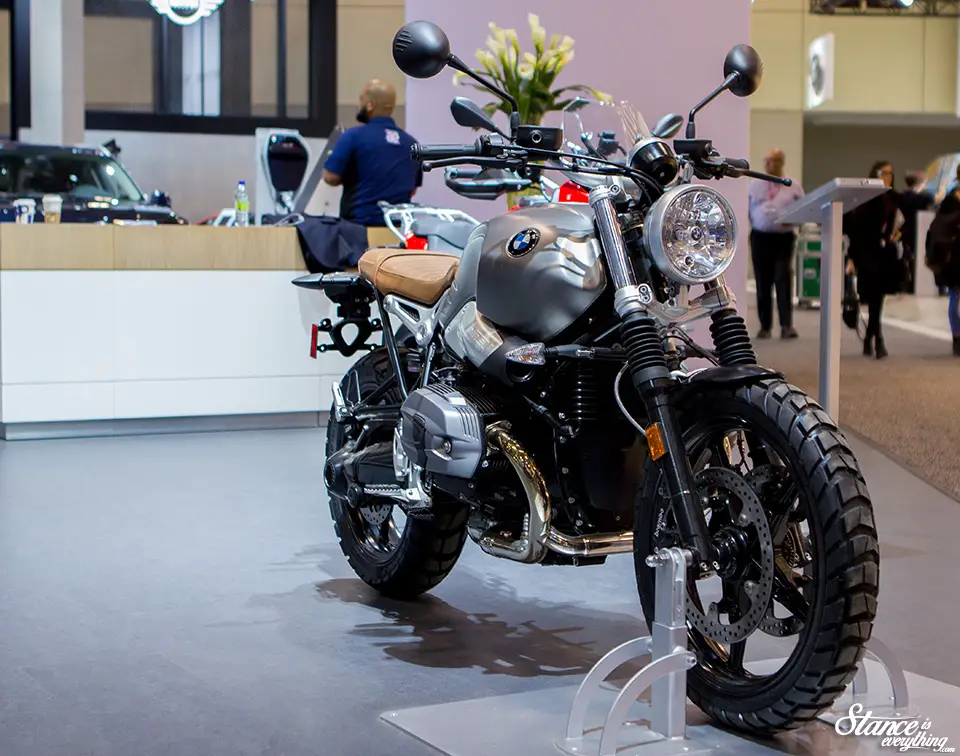 I really like this style of motorcycle and the R NineT is a pretty rad looking bike, I used to hate the look of BMW bikes growing up so it's nice to see them release something as awesome looking as this.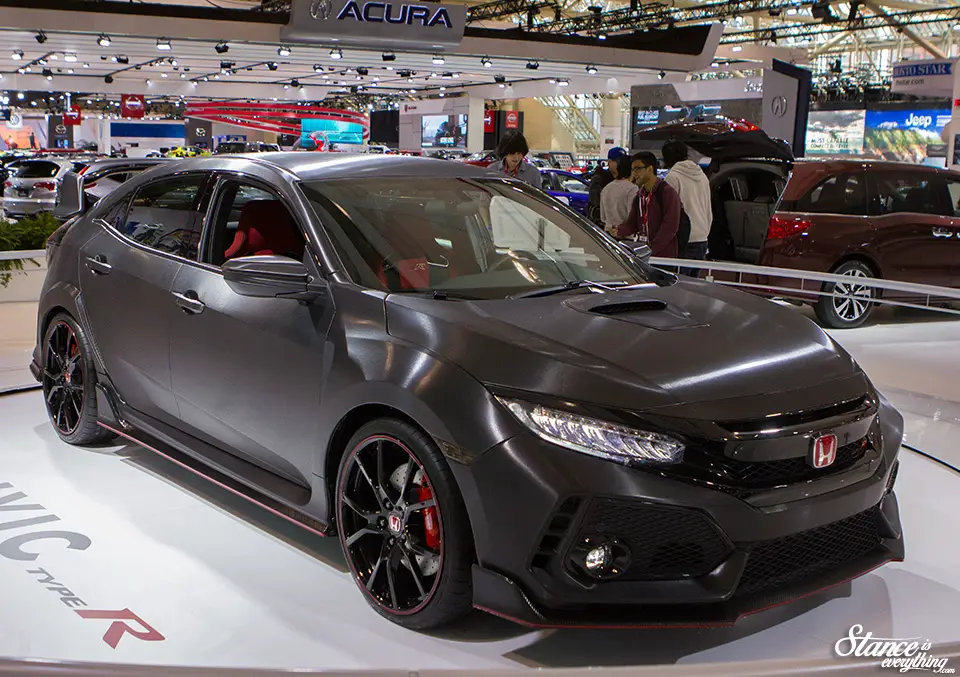 I feel like it's my duty as an aftermarket enthusiast website to mention the Civic TypeR  concept, but honestly I think it's so far from the original Type R variants that caught everyone's hearts previously that I don't feel any major draw to the car.
Still though, hat tip to Honda for throwing us all a bone.
Wondering away from the OEMS Nextmod debuted their latest GTR, a Ben Spora kitted example, that true to their form is done to the 9s. Nice to see Peter with a new car, and hopefully he hands on to this one for a while.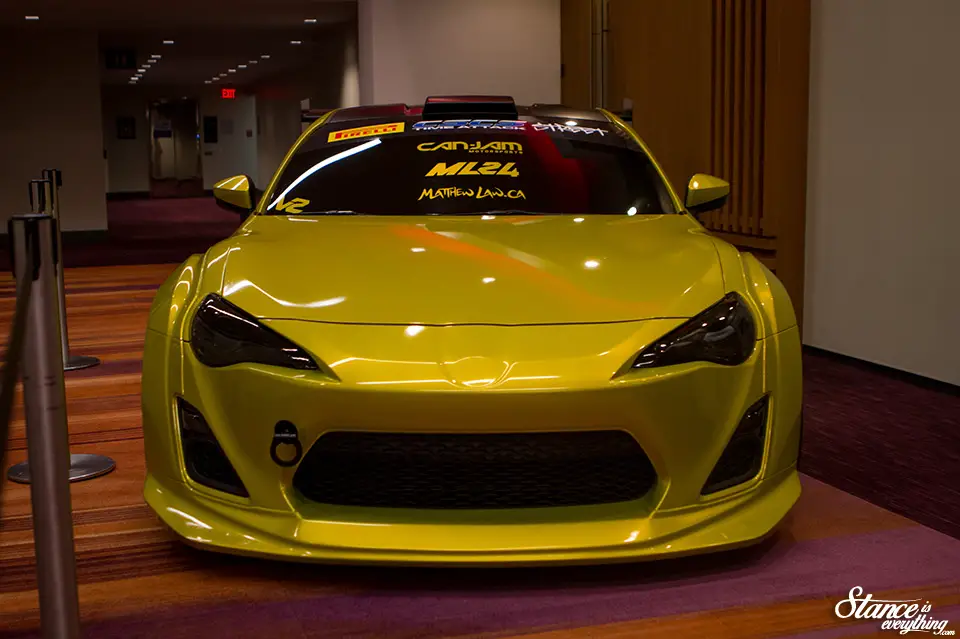 Parked near the GTR was the new ML24 FRS wearing the first production version of their V2 kit which drops the rivets of their frist kit going for a much smoother overall look and feel.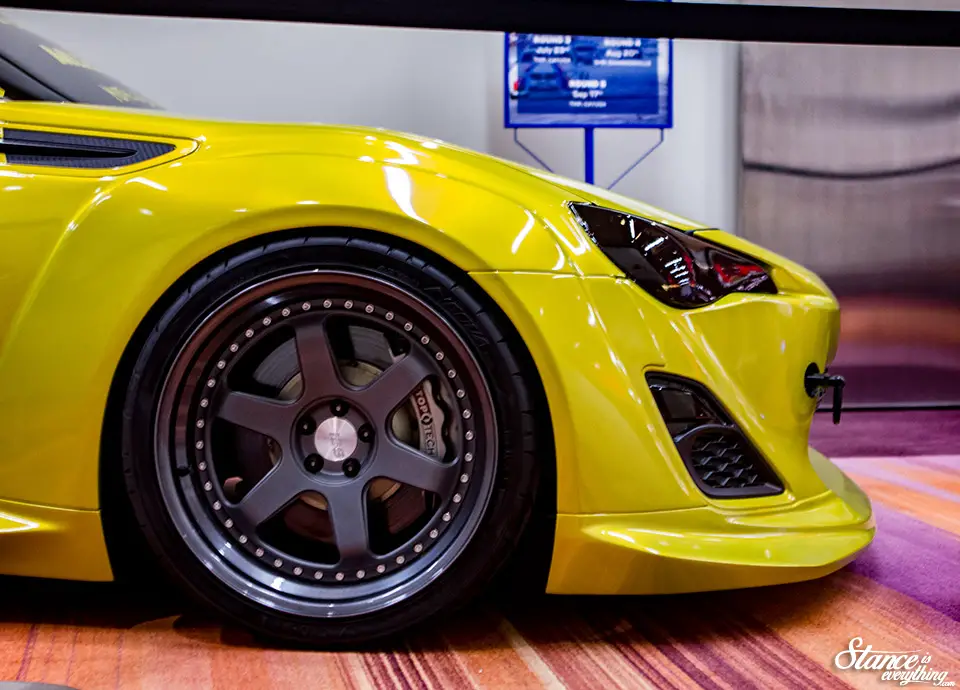 Sitting on ISS forged wheels this car struck a pretty fair balance between function and form and really looked sharp. All the cabs looked great and I didn't really have any criticisms for the kit as a whole.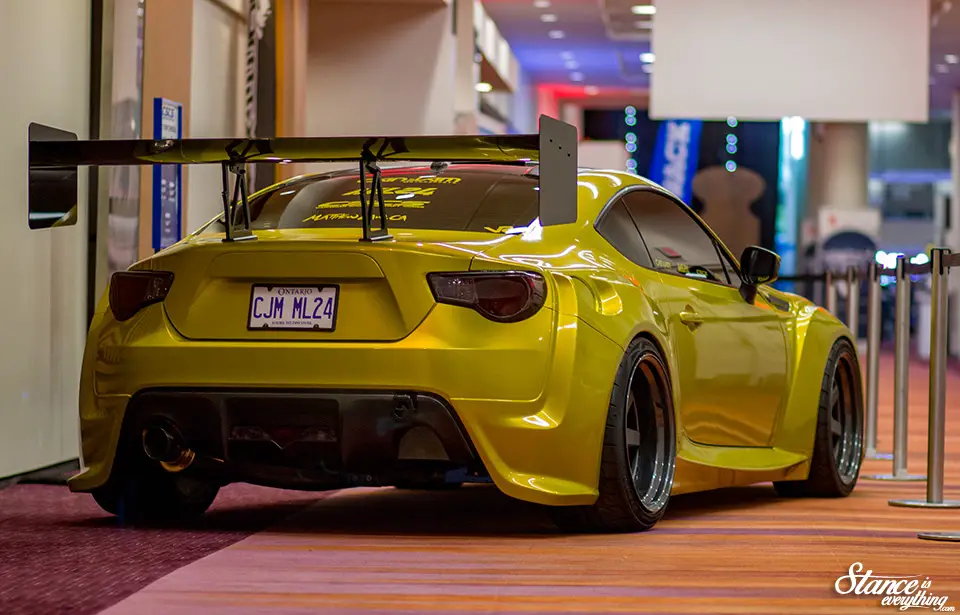 It will be interesting to see how many people end up rocking this kit next year and in the years to follow. Nice to see something designed here in Canada, and expect to see a lot more of this car as the year goes on.
I'm going to close out this post with a few other photos from the show, from various areas.
The show runs from now through to the 26th so you've got one more week to check it out!