I'd be hard-pressed to think of a better, more diverse, way to start a season of outdoor events than with Engineered Automotive's Cars and Coffee.
The weather leading up to the 2017 season opener was dodgy to say the least, but the rain stopped right before the start of the event and, surprisingly didn't start again for the duration of the day.
It did however, remain damn cold, but the Toronto community soldiered on and with the help from a warm beverage or too this was a great season opener.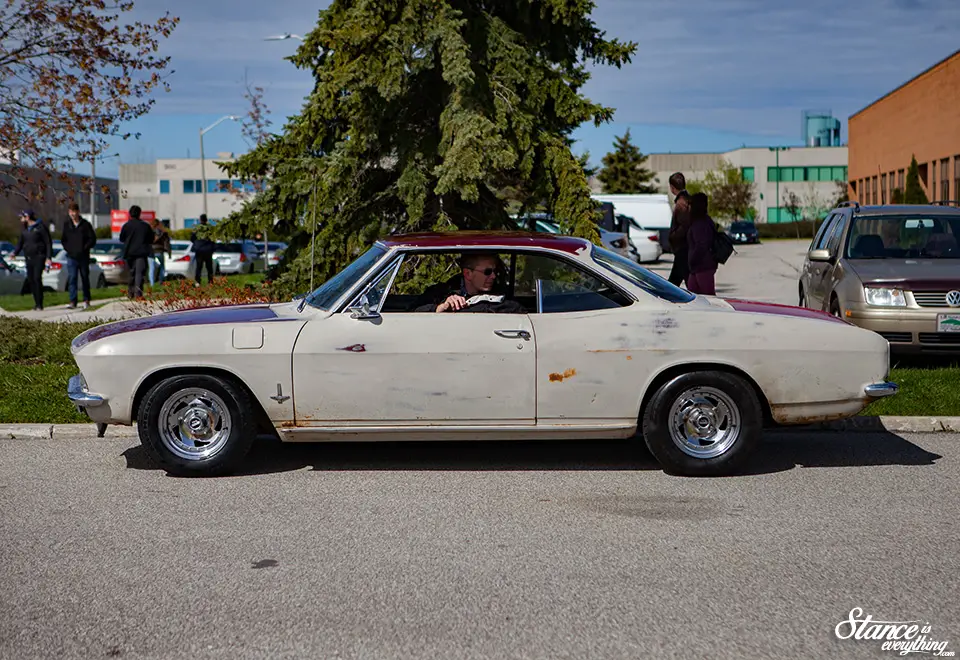 Of all the cars to pick to start the 2017 Cars and Coffee coverage with, yes, I'm starting with the apple of Ralph Nader's eye.
These quirky Chevrolet's always yield a closer look from me, and this car oozed character along with a hint of black smoke on start-up.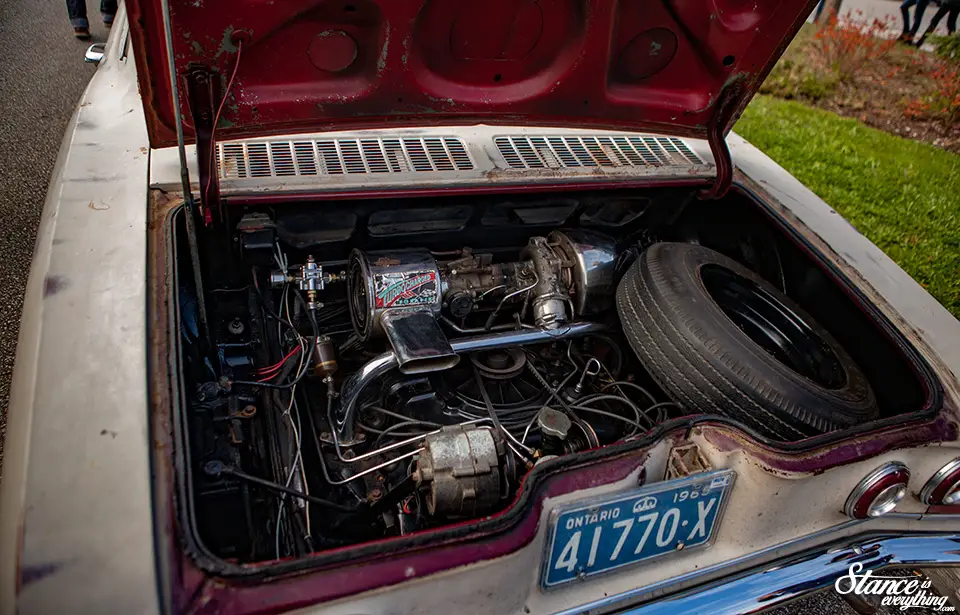 This car was unlike other Corvairs I had seen because it was turbocharged. But there was no shaved bay or polished hardlines here. Just a vintage turbo stuck opposite a spare tire.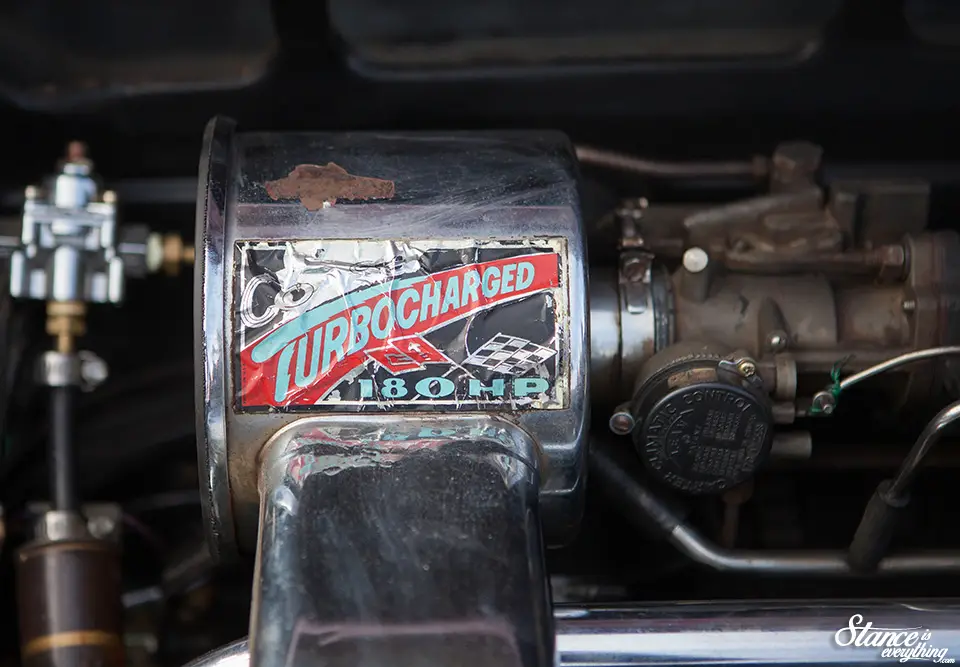 Boasting 180hp on the sticker, there's no telling what it actually makes today, but honestly it doesn't matter it was cool to see.
Another vehicle that looked like it had a story to tell was this C3. It had Canadian government importation stickers on the front fender that lead me to believe its story didn't start in Canada.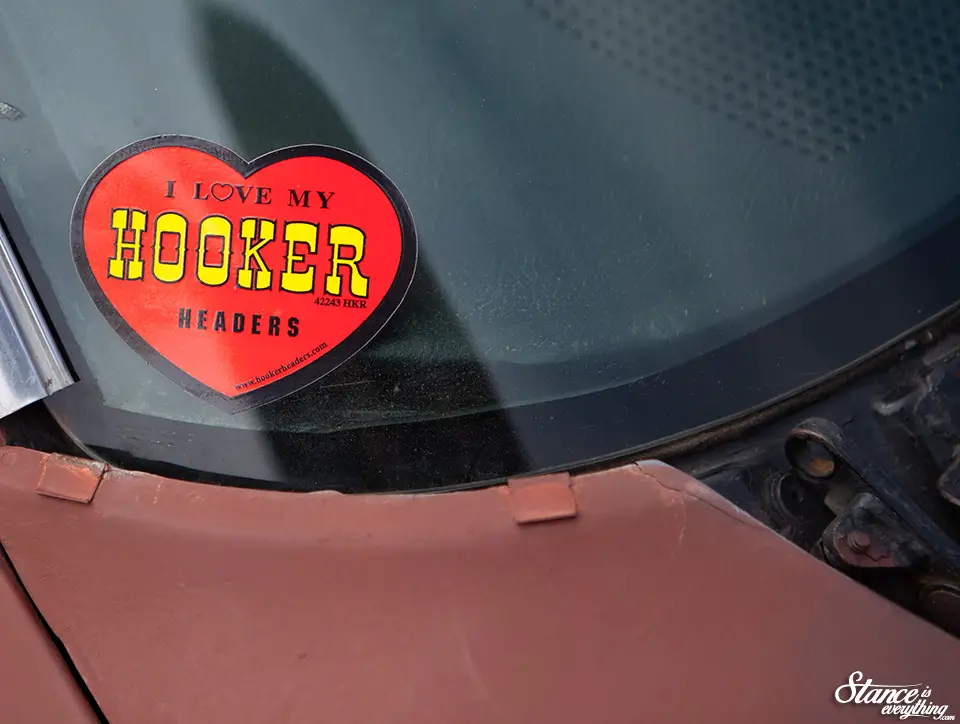 Who doesn't love a good hooker?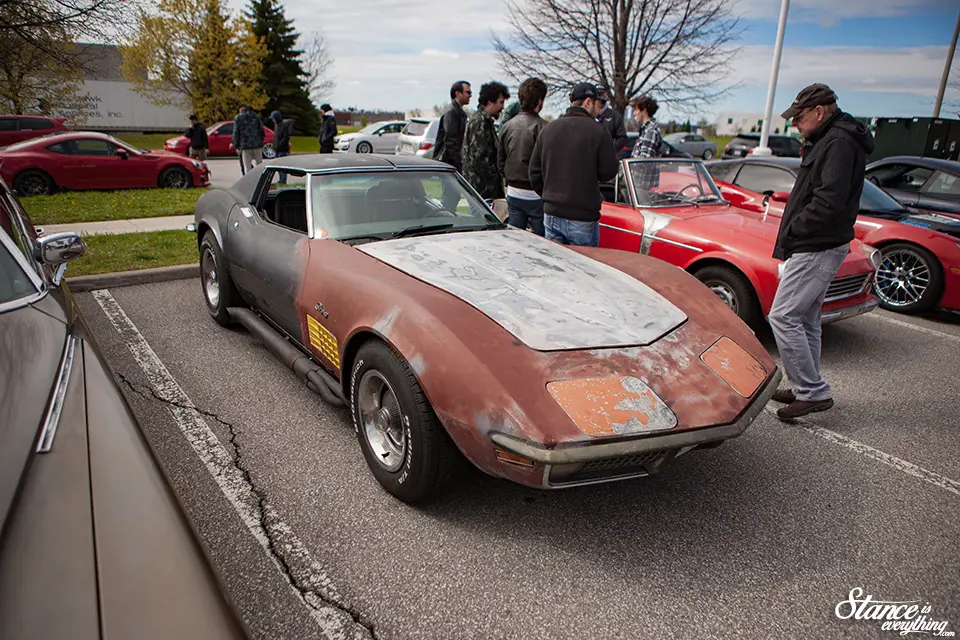 This car sounded very healthy on start-up which makes me think under all that wear is a well sorted drive-line and chassis. I could be wrong but I hope I'm not as given its condition at present this would be a great car to drive with anger regularly.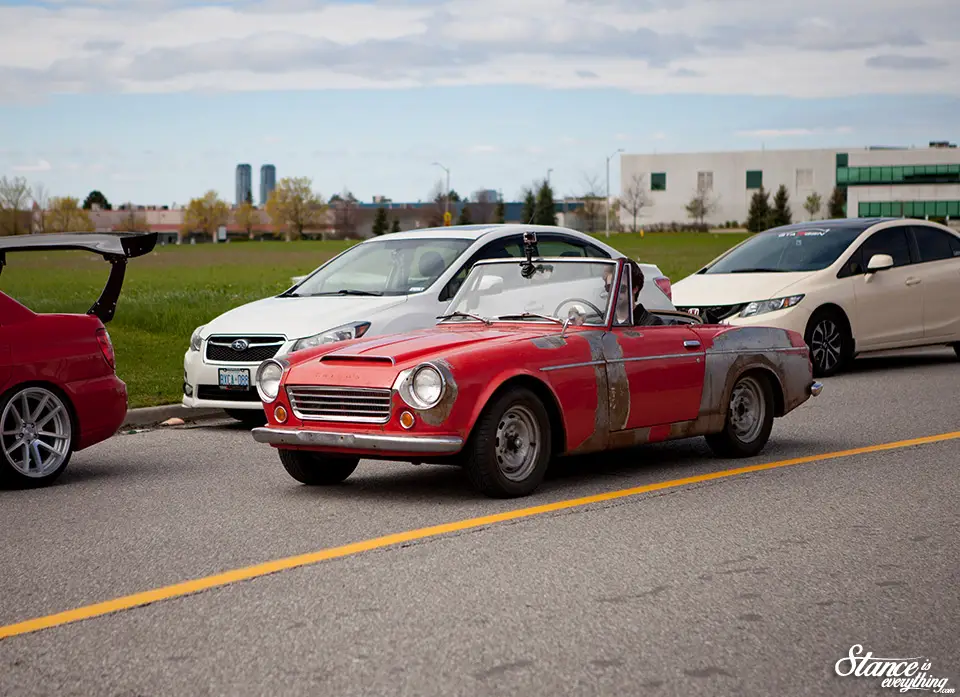 I'm pretty certain I've only seen one other example of a Datsun Roadster in the wild. If you've never seen one in person take my word for it, they are super small (narrow specifically) in person.
It looks like there's a bit of an uphill battle with this car but I'm sure that is part of the fun of owning vintage Japanese tin in Ontario.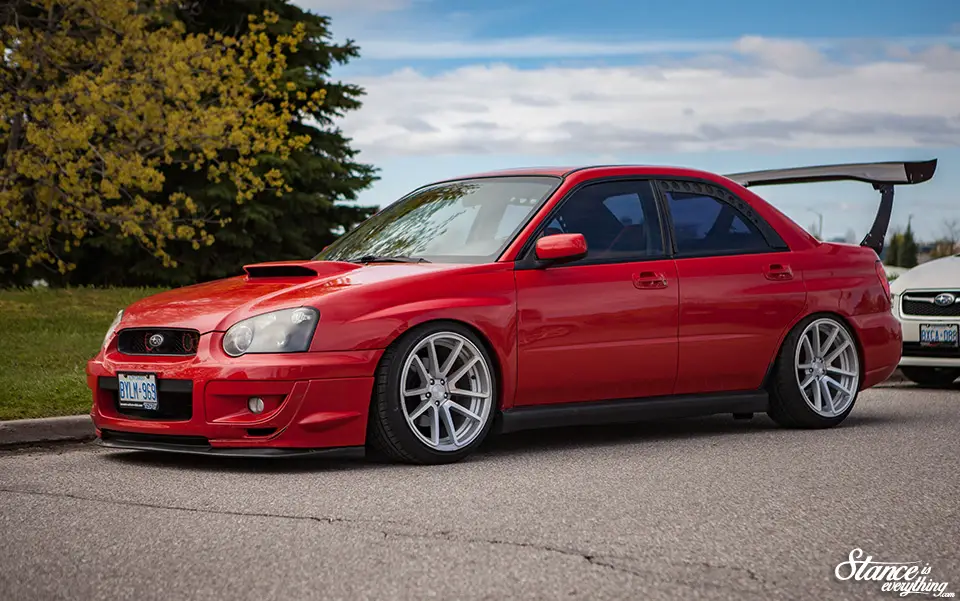 I'm sure you noticed the big wing in the background of the photo above mounted to this red Subaru. Hate it or love it 2017 seems to be the year of the big wing.
I miss the days when Civics were simple cars. Obviously the EF is representative of simpler times, but compared to what Honda is peddling now even the EP seems fairly nostalgic.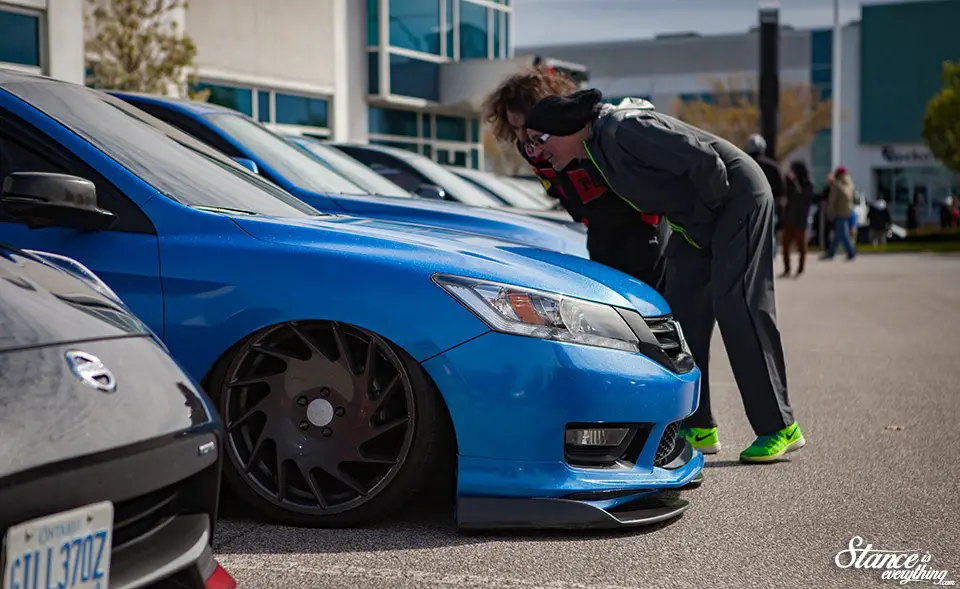 The finish on this Accord featured such heavy flake, that several people went in for a closer look on. I believe it was a wrap on the car and not paint, but that is just an assumption.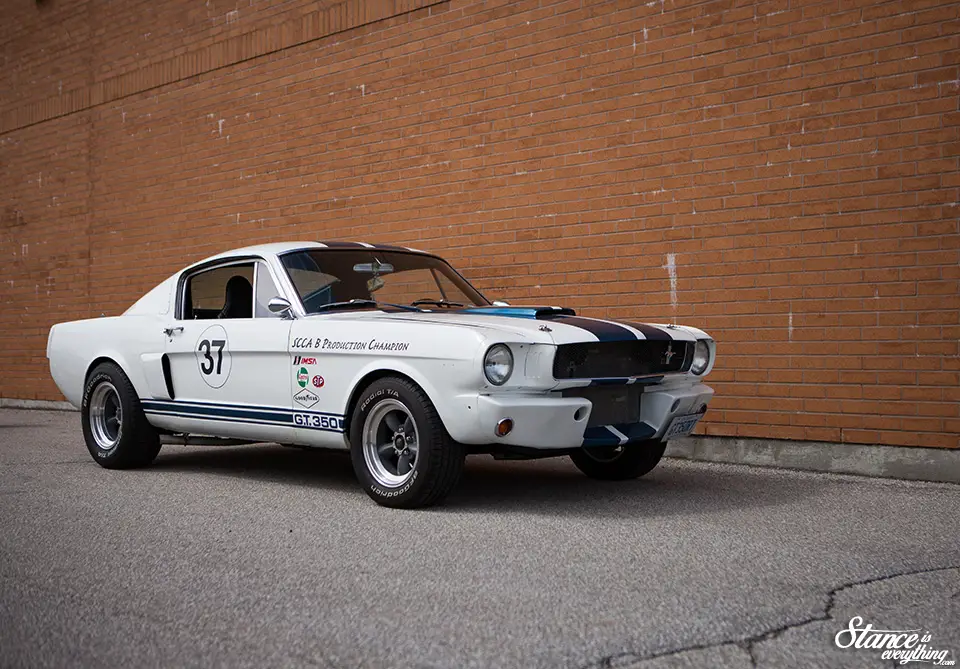 I love this '65 Mustang GT350, it's a great looking car that I'm going to go ahead and assume by the side pipes, sounds pretty damn good too.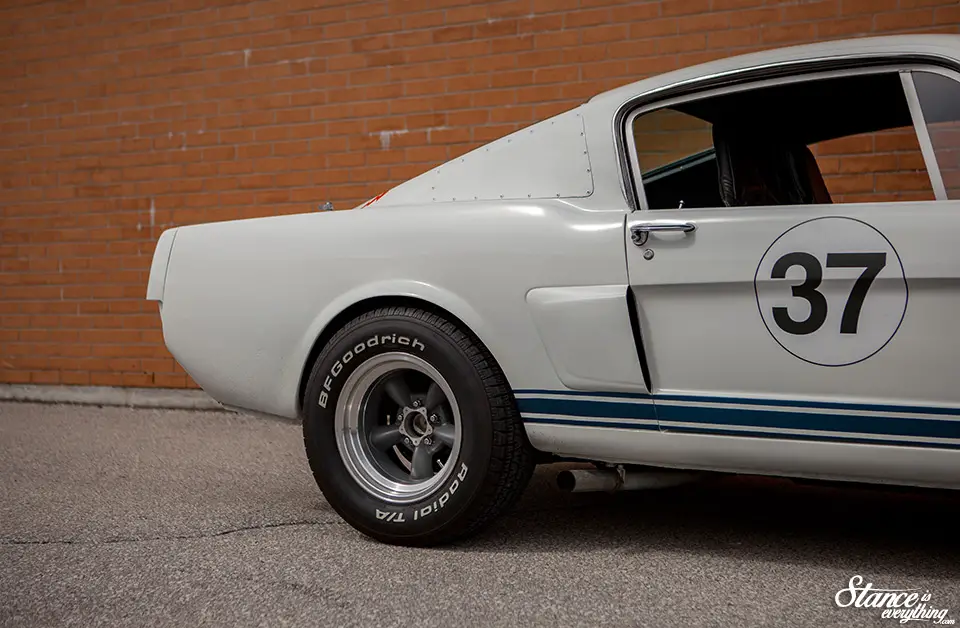 It's a car I'd love to shoot, what do you guys think should I reach out to the owner and set up something for 2017?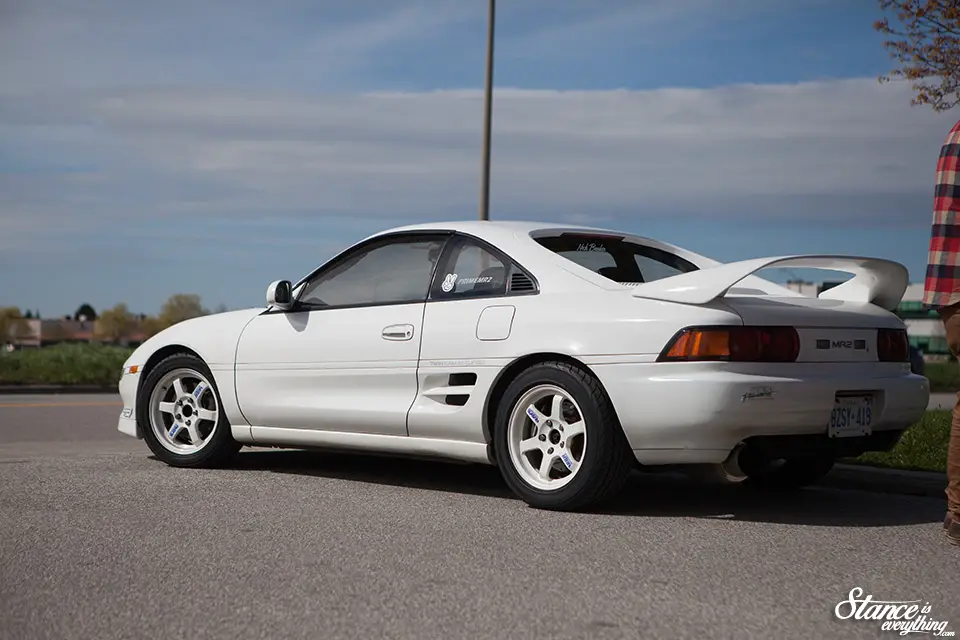 Call it old age, but day by day I'm starting to appreciate a more subtle purpose-built approach.
Sure, I still love my low cars and will likely always own something impractically low, but I see the appeal of something like this set up reasonable to just be driven at the limit.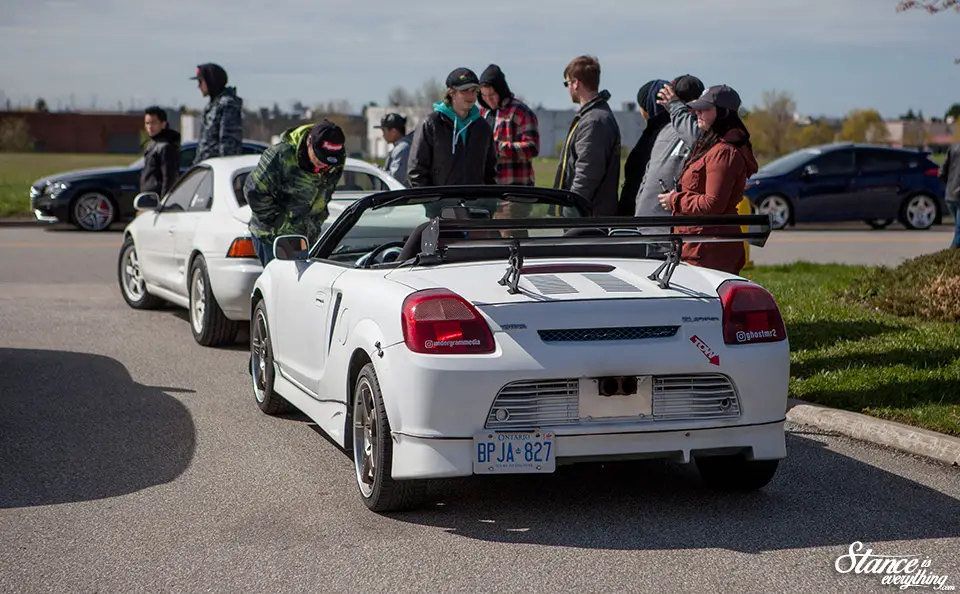 Lurking behind the second gen MR2 above was this Spyder. Like the Datsun Roadster I have not seen too many of these in Ontario, and this one (according to the owner's instagram) came all the way from St. Catherines for the event.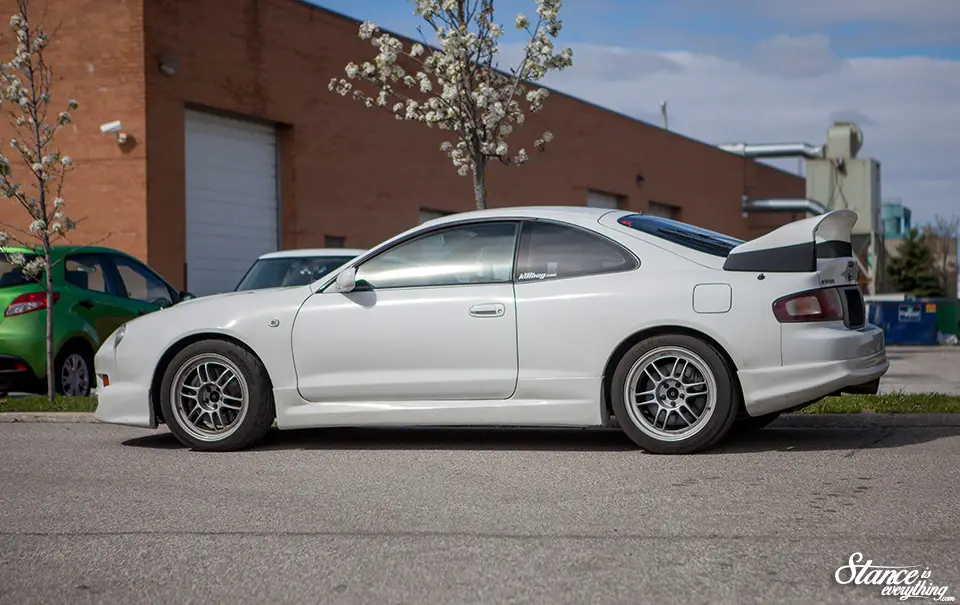 Rounding out the white Toyotas is this Celica GT Four. I've posted this car before, but I don't think I noticed the Killboy sticker previously.
People have been telling me I need to make it out to Deals Gap for years. One day maybe.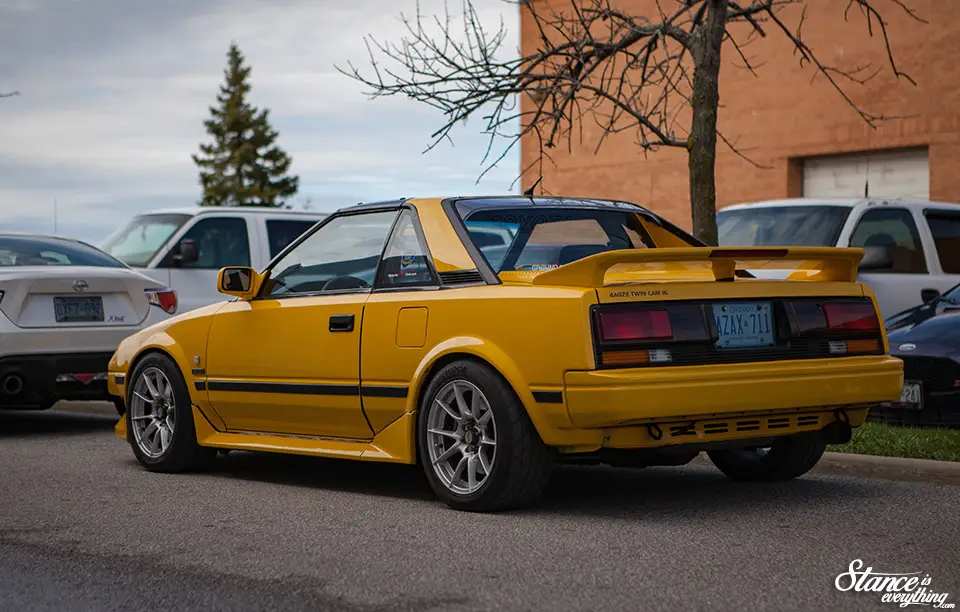 How about a W10 MR2? Like all the other Toyotas posted thus far this car looks like it's set up to have some fun on twisty road. Many props to the owner for keeping it looking damn near showroom fresh.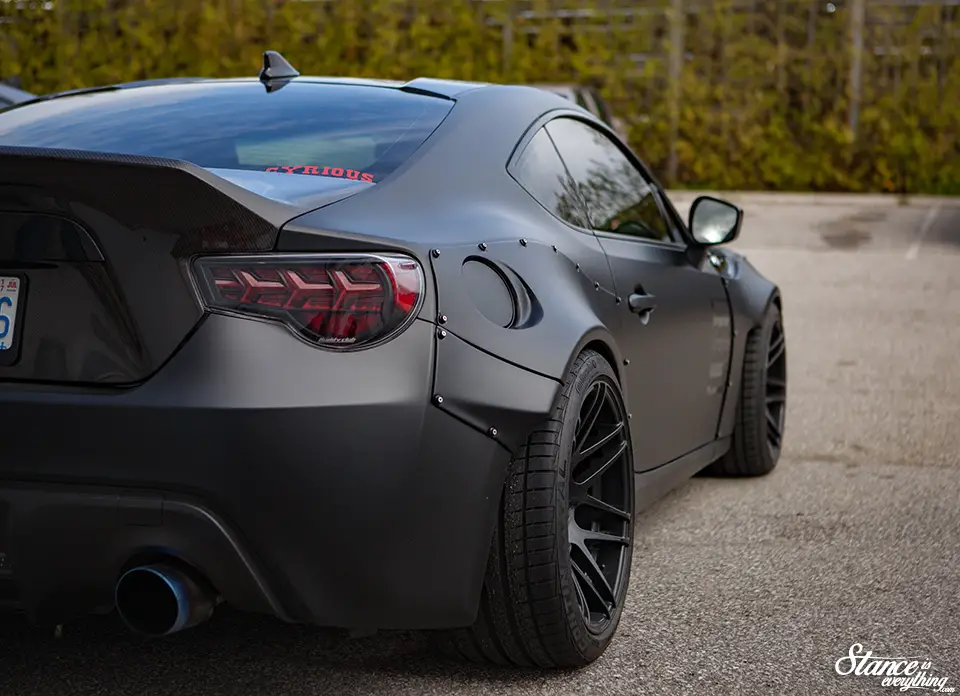 Wouldn't be a meet without a ZN6 chassis car showing up. This flares example sat on Forgestar wheels and it looks like Cyrious Garageworks did a thing or two with it.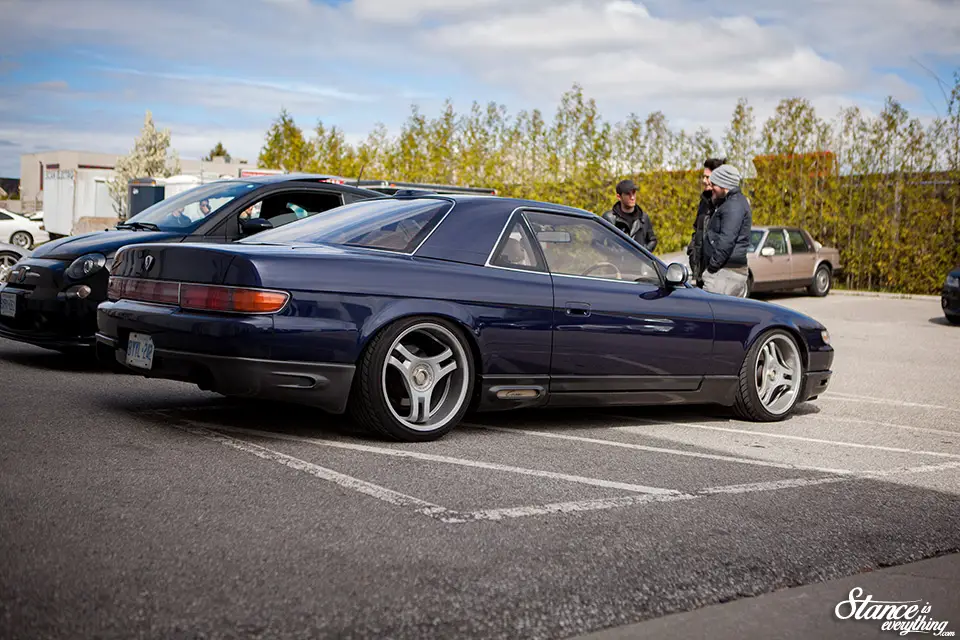 You can always count on Mike to bring his Cosmo out to one of these events, that is until he finishes his Miata.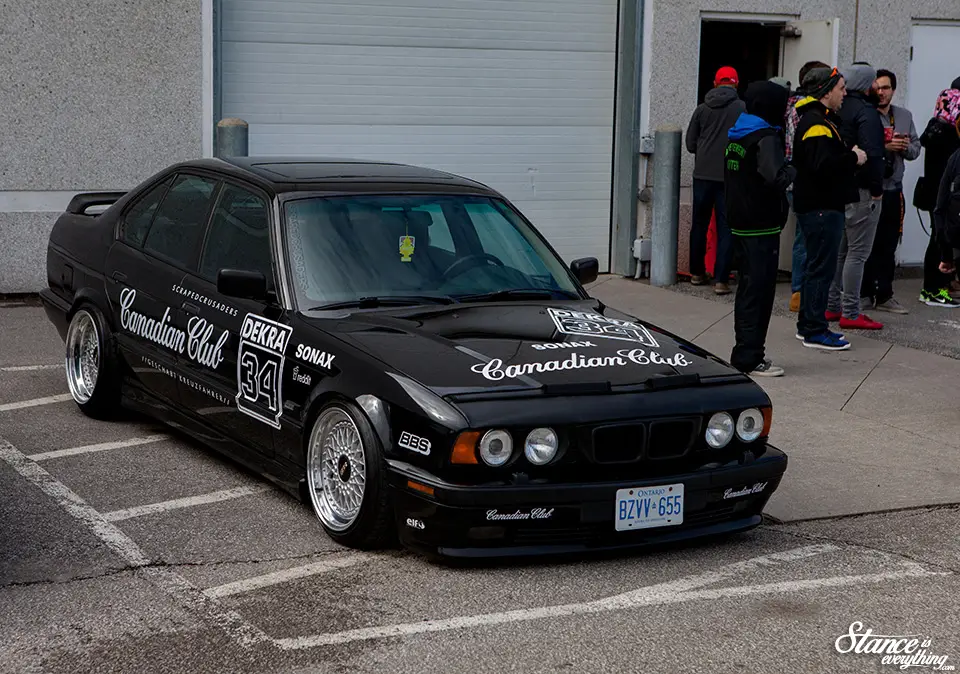 Switching from Japanese builds to German I am a little jealous that all Gill had to do this year was give his car a wash to get it ready for the season. The joys of having a daily driver and a car cover.
Sitting on the road, rather than in the parking lot, was a beautiful Scriocco on vintage HRE wheels.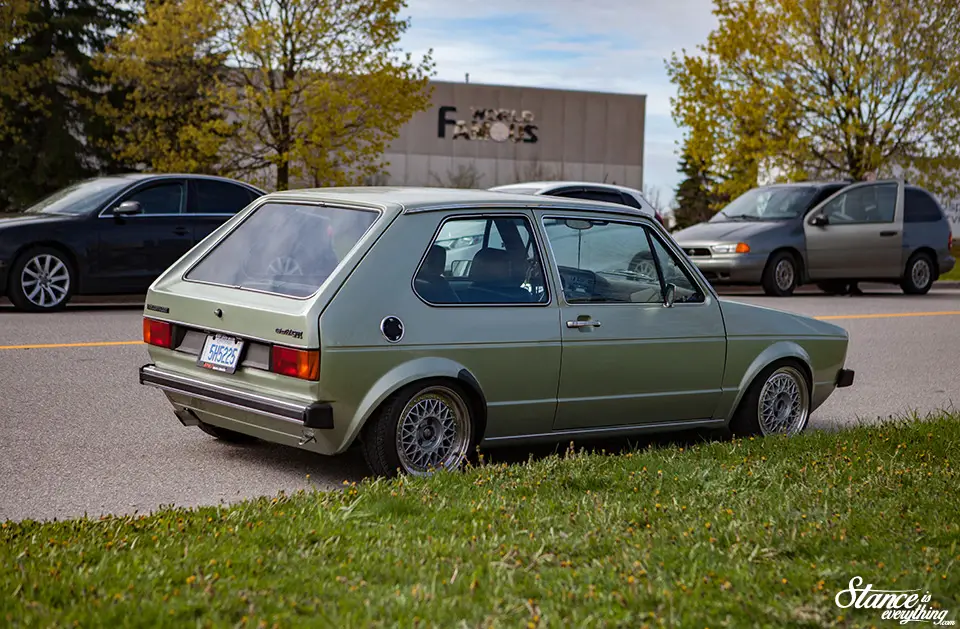 In front of it was another example of 80s Volkswagen engineering. I'm almost positive I spotted this car in this same spot last year.
No matter what the chassis (though usually s2000) Dan seems to fit it just right. His new R32 looks great rolling up and based on his previous efforts I assumed it was static until he aired it out.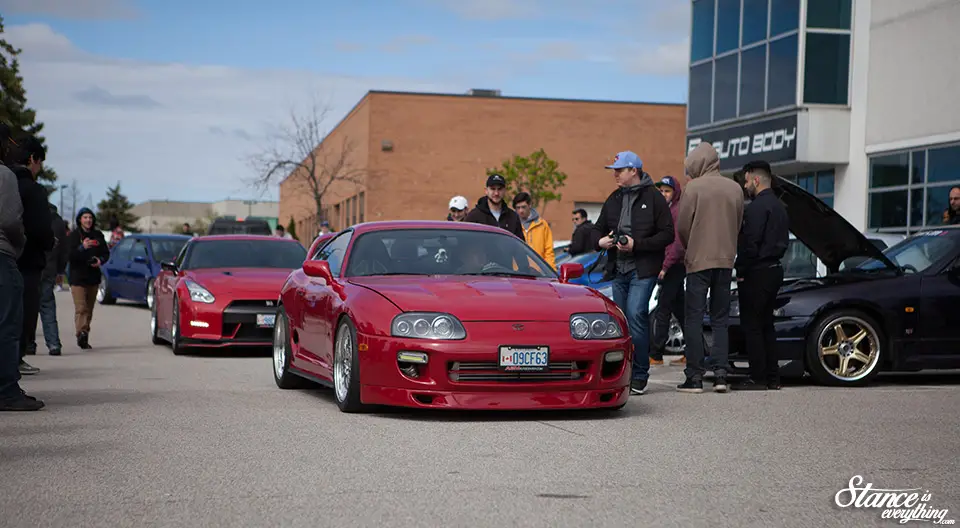 While Dan was parking Dynamotorsports pulled in and this Supra instantly had a crowd around it.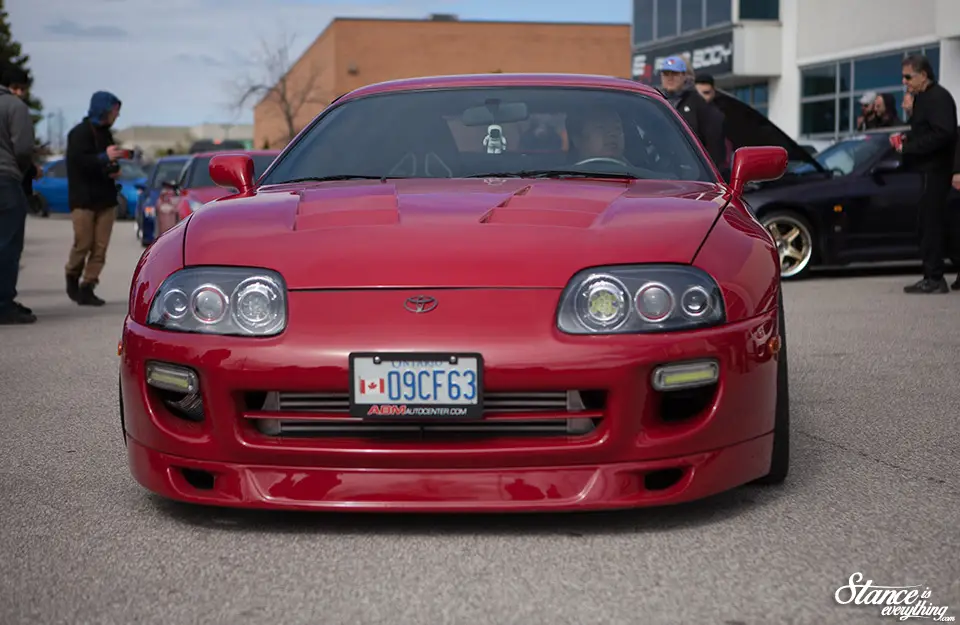 I suppose having north of 1000 horsepower via a giant single turbo will do that.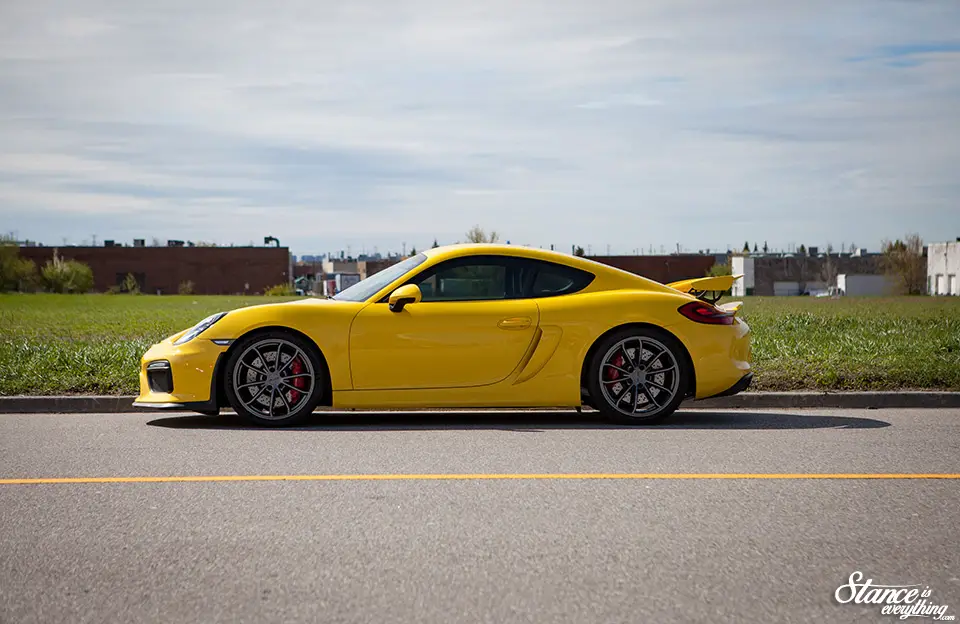 This photo almost makes it look like it was a nice warm day, but believe me it most certainly was not, it was damn cold.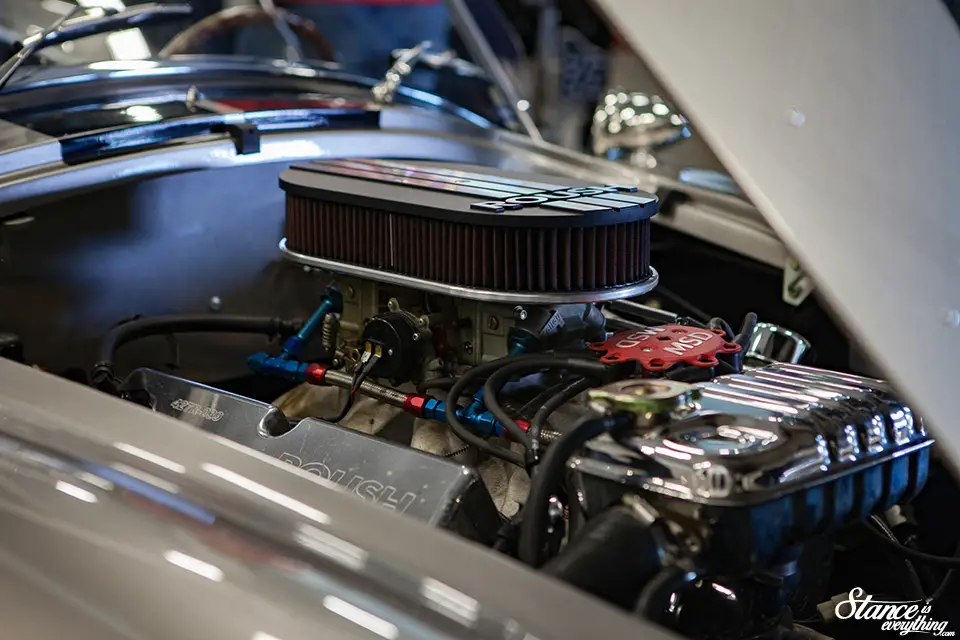 Luckily, as always, Engineered Automotive opened their bay doors giving people the opportunity to come inside.
There's usually more than a few interesting cars in the shop and this time around they had quite a surprise.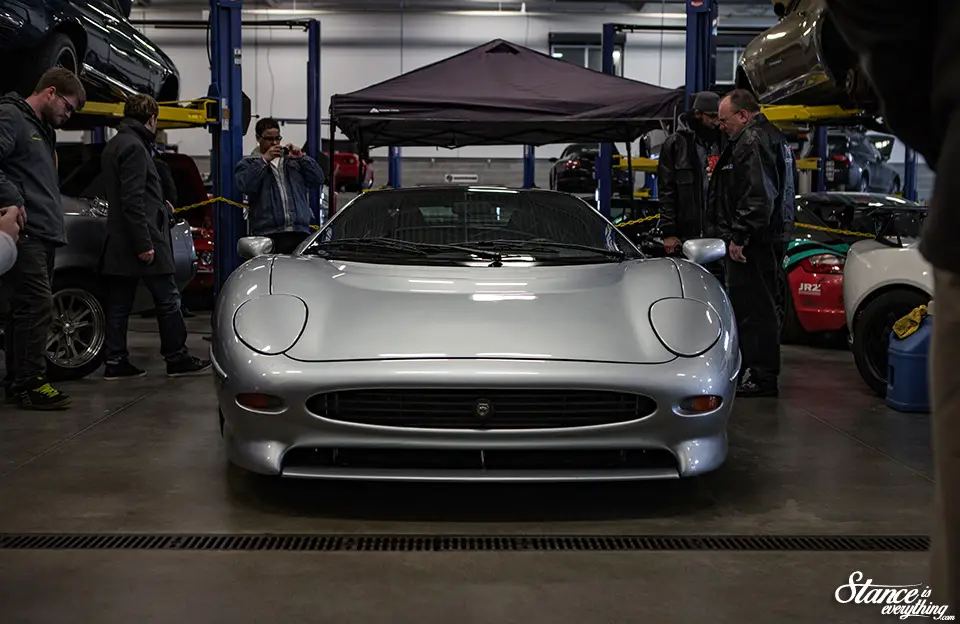 That surprise came in the way of the legendary Jaguar XJ220. I'm not sure about you but with only 271 being built I assumed I'd never see one in the metal.
Event after event, Engineered Automotive seems to make poster car dreams reality by putting cars like this in front of an appreciative audience.
At over sixteen feet in length it's truly hard to ignore the XJ220. Painted in grey and elephant in the room reference is almost too easy.
Despite being a very older cat the Jag does hold up quite well design wise.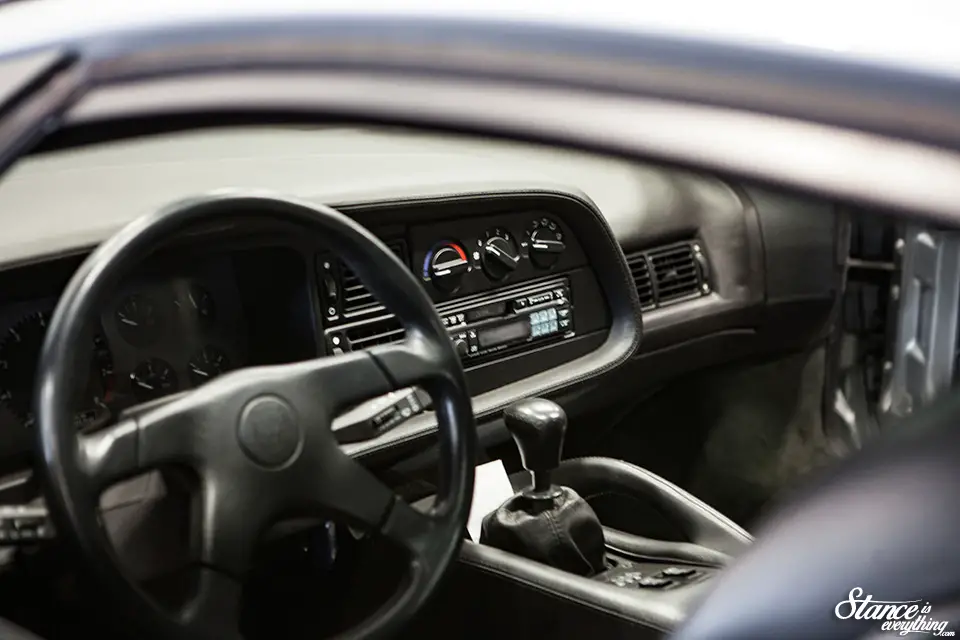 The tape deck dates it a bit (or a lot) but it does have a very cat-like visual.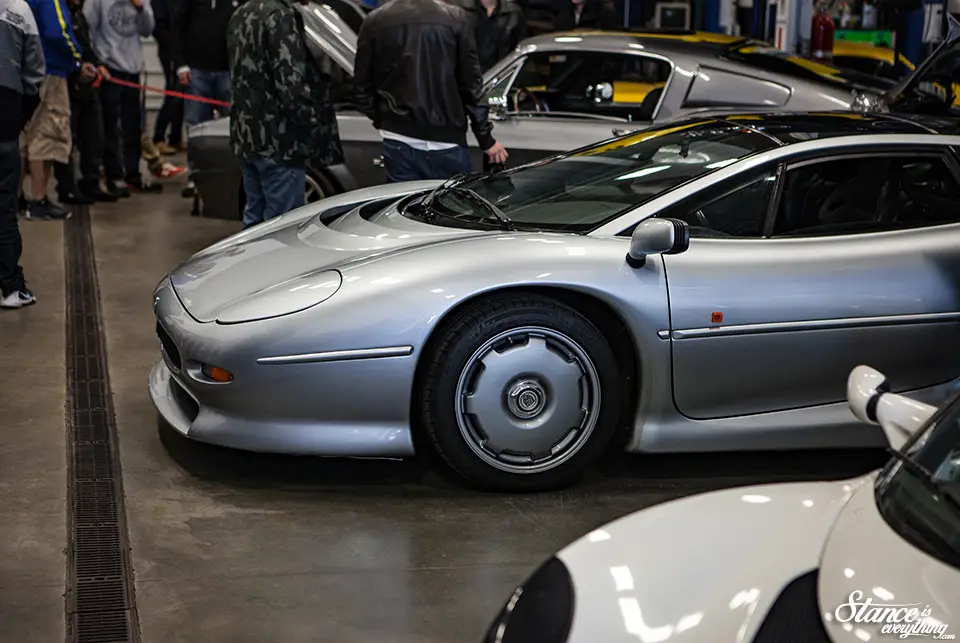 Looking under the rear glass, at the twin charged V6, revealed that this car was having some work done motor wise. I'm way out of my league when it comes to evaluating such a motor but I'm pretty sure the guys at EA will have it running in no time.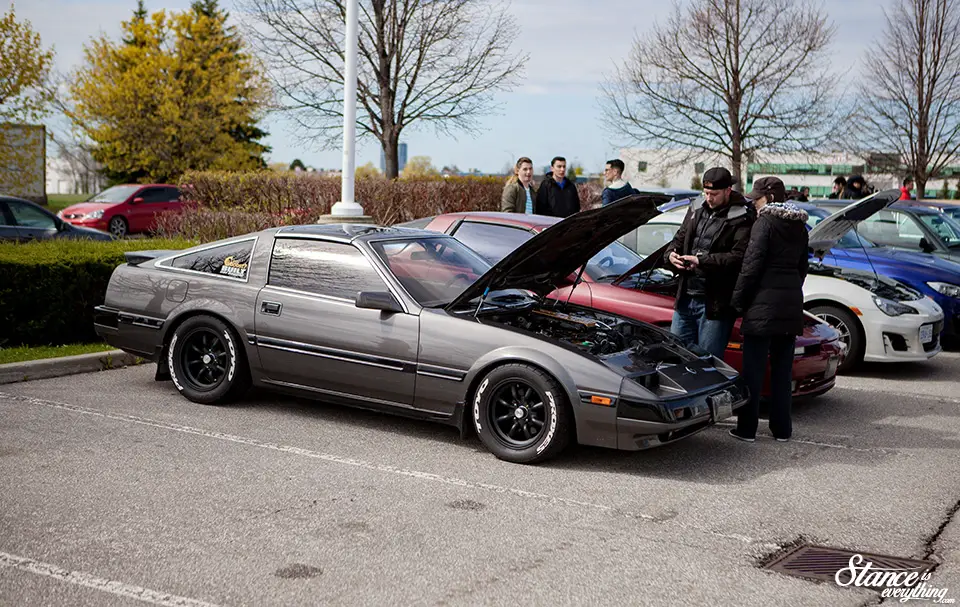 Moving back outside, this first generation 300zx was quite well sorted.
Wantabe style Konig wheels, with chunky Toyo Proxies, made up the footwork and they looked great alongside the gunmetal paint.
Under the hood was a fresh looking VG30ET. I don't know a lot about these motors at all, but I'm going to go out on a limb and say that this one isn't exactly stock.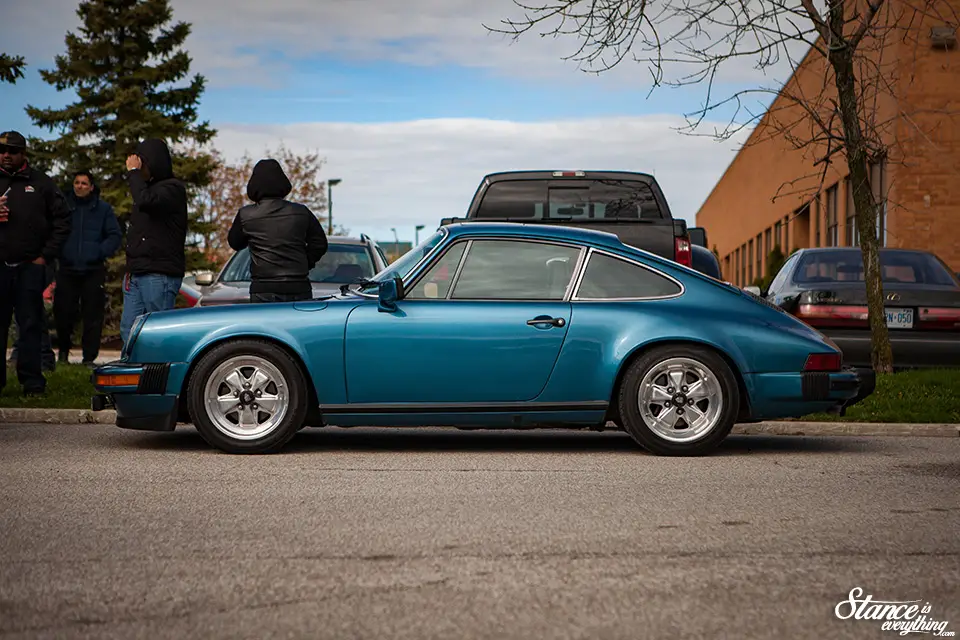 My personal pick of this meet had to be this Porsche 911. Simple, slightly lowered, sitting on Fuch wheels it just looked pure, unmolested and enjoyable.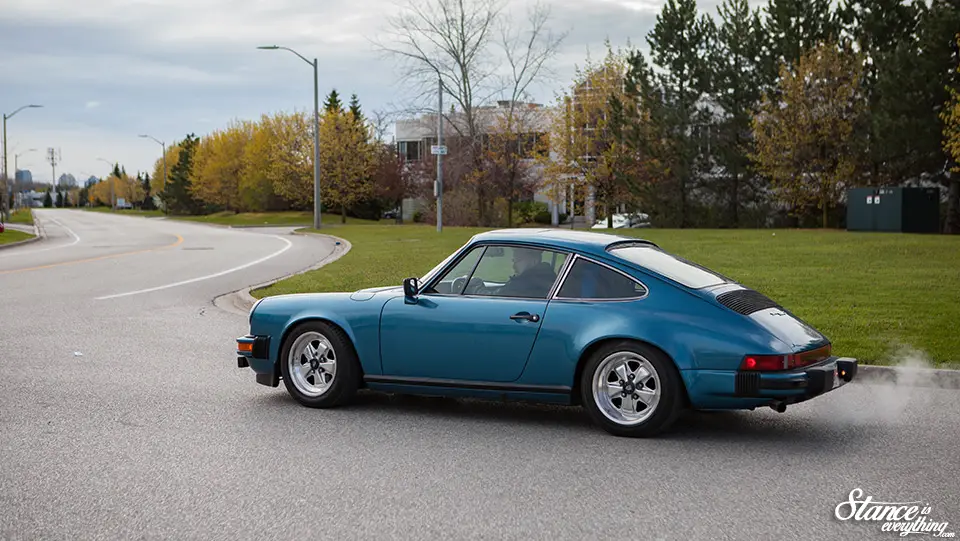 The owner didn't stay for the whole event and rightfully took the car for a drive shortly after I arrived.
I'm really hoping my schedule looks favorable upon me attending every C&C event in 2017 because if this one is any indication, it's going to be a good season.