I've often posted about show rods and how I wish they were still around. Sure they were often impractical, and completely un-drivable but they were neat and really pushed creative borders. Bohata Design's "Medieval One" just might be the closest thing to a modern show rod I have ever seen.
It's over the top, completely ridiculous, and yet totally driveable and pretty damn impressive.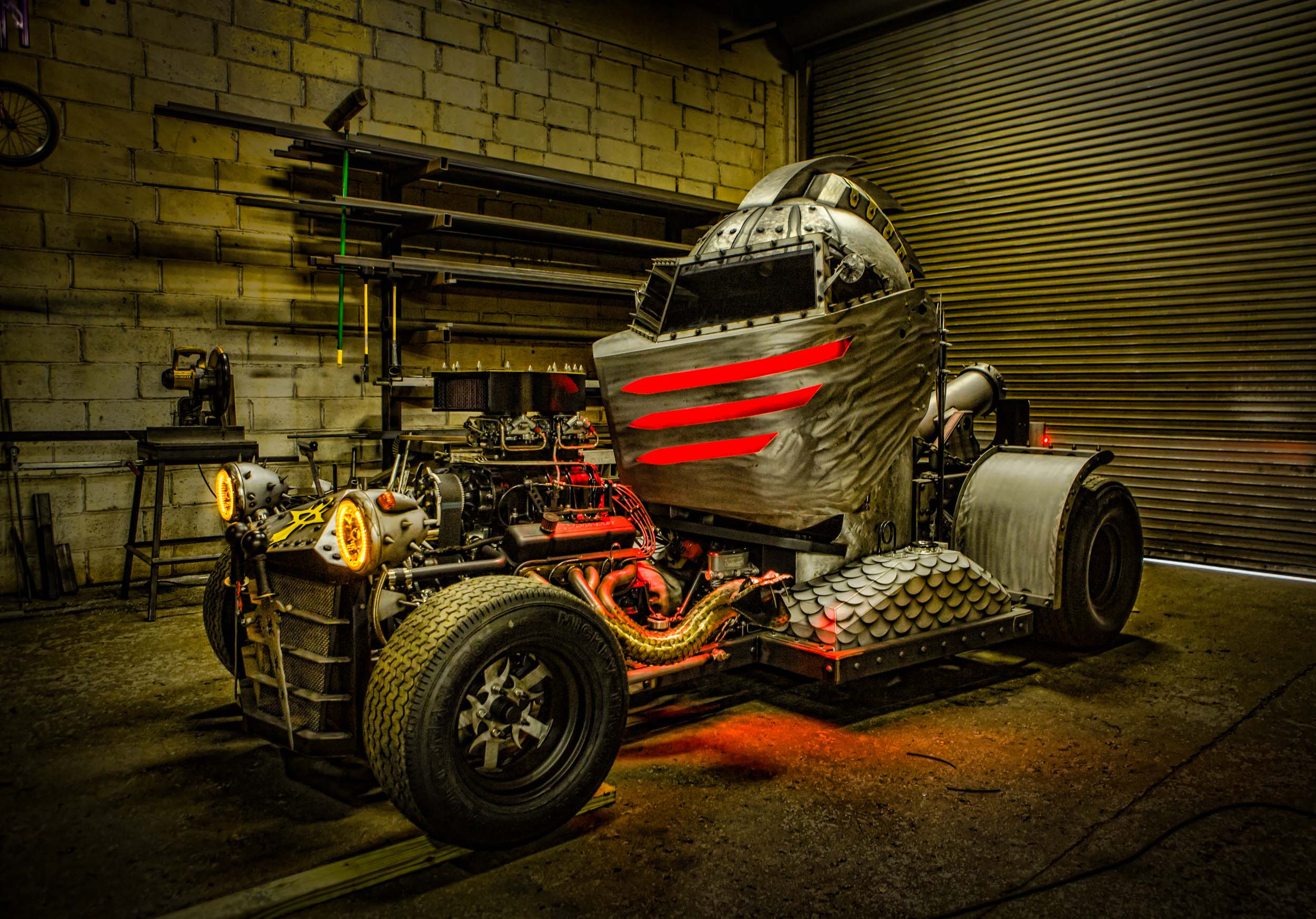 The car… helmet… hot rod, is build around a laser cut chassis made of 2x4x3/16 wall tubing. Static up front, with a drop axle and leaf springs it uses air ride out back.
Power comes from a Supercharged 355 small block with a custom accessory drive and one of a kind snake headers. There are 1,800 scales on said headers all tig welded together.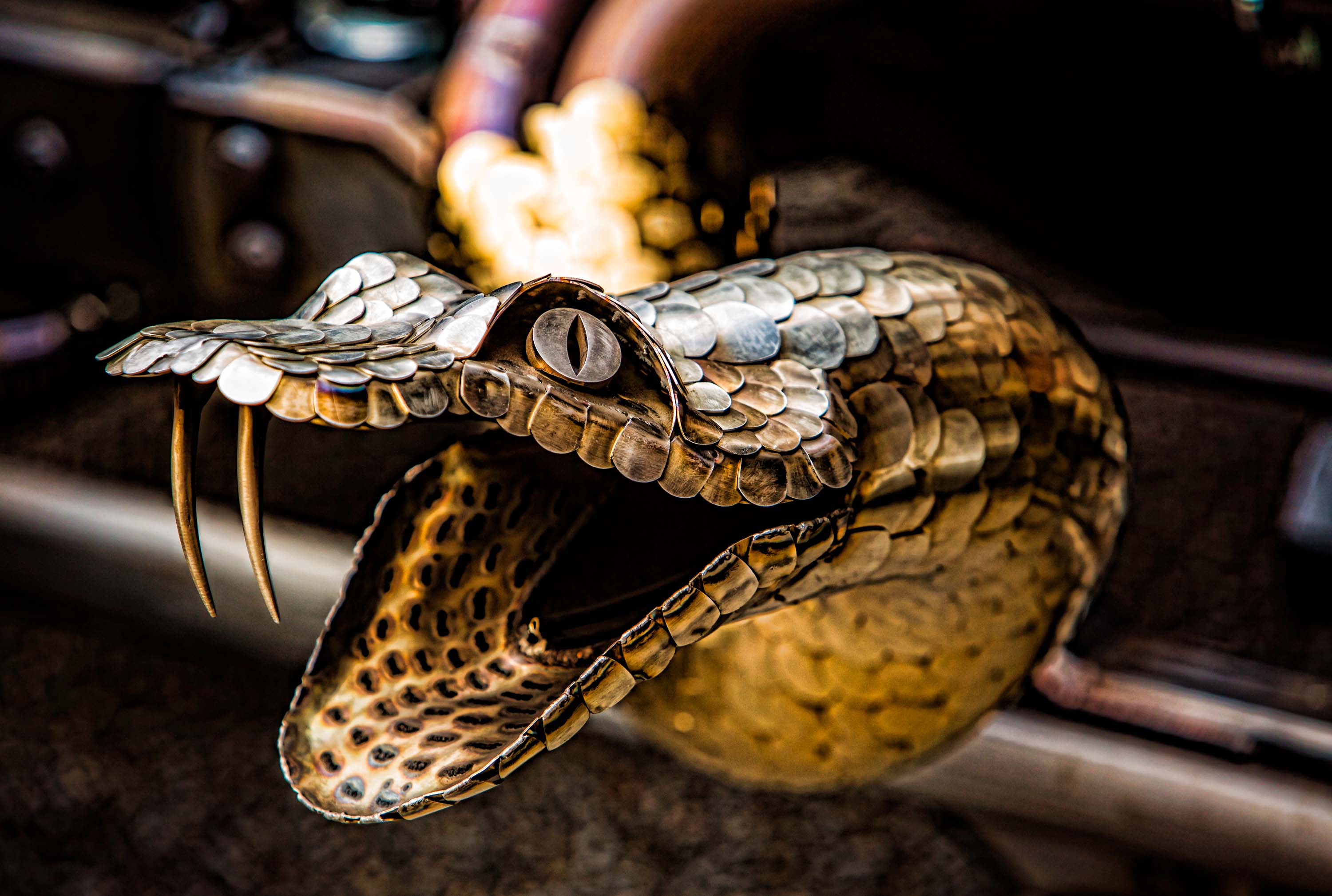 The knights helmet is actually a modified industrial propane tank, and the face shield is made with 1/16-inch steel. Doubling as a windshield and door the entire thing actuates to let the driver in and out.
The wheels are also one offs, styled to match the theme of the build. Bohata Designs is through if nothing else with the knightly theme being executed in every inch of the car.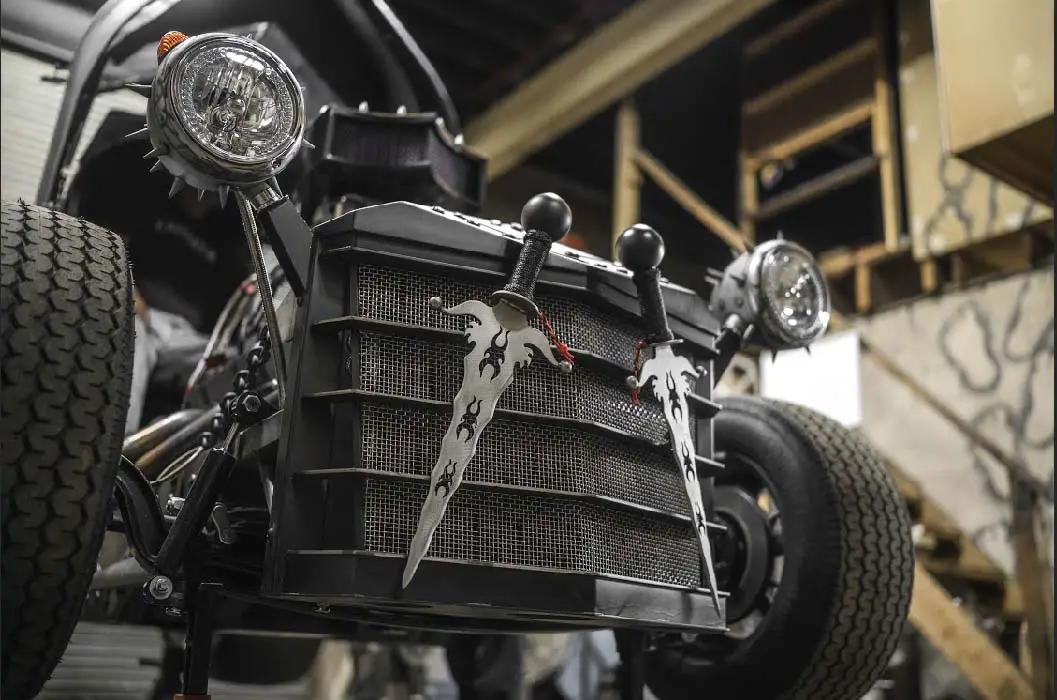 It is most certainly an over the top creation but it is exactly what the owner wanted and it is perfectly capable of doing a burn out which really is the litmus test for any hot rod.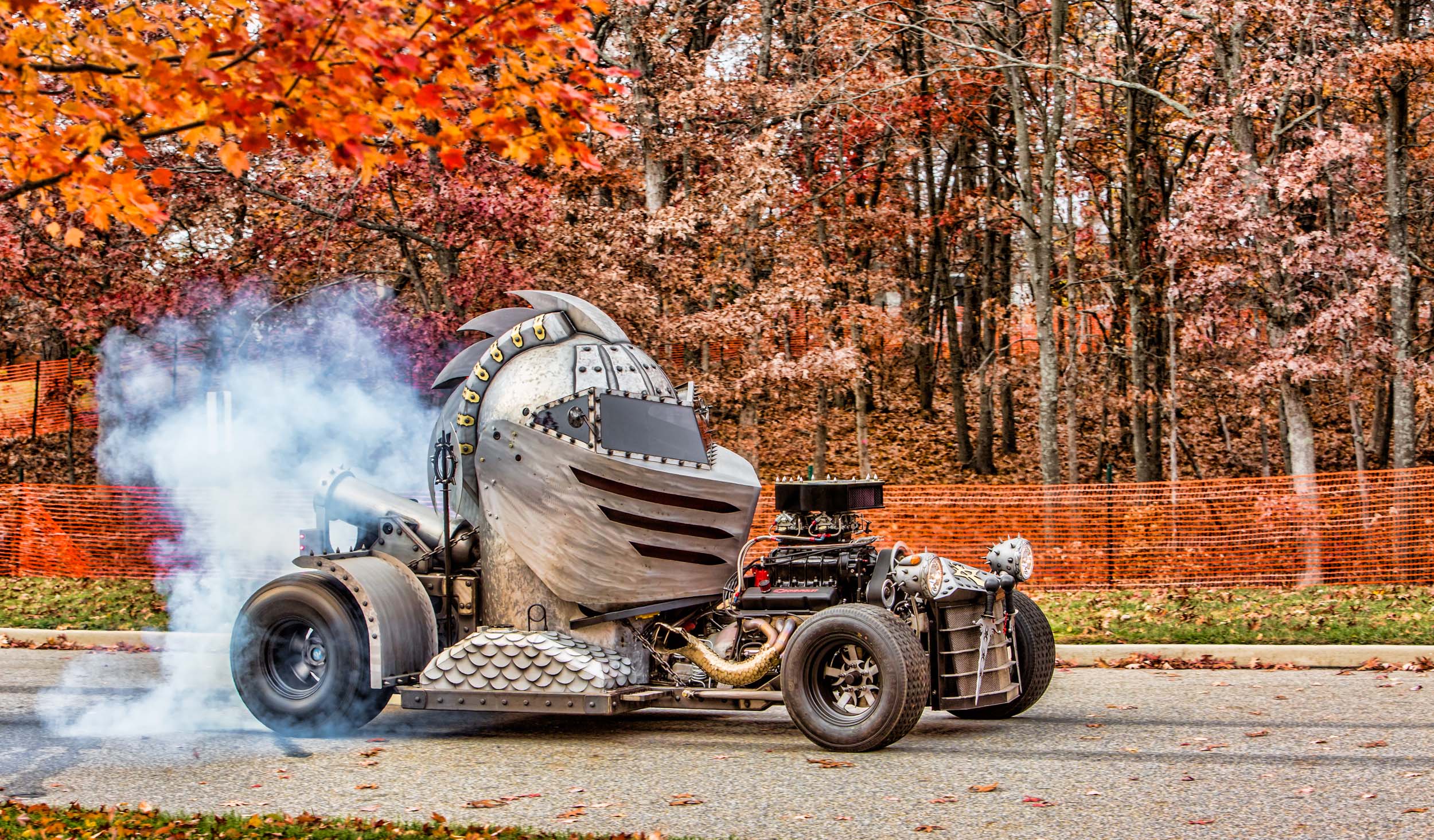 There's a short video about the car below and a full feature on HotRod.com.