With the chassis of Project Why Wait steadily humming along its time I start gathering parts for the cab. Like most trucks of this era mine does need some rust repair. Cab corners, toe boards, things of that nature.
Repair, rather than modification, is in order for all areas except the firewall. The firewall is one part of the cab that I've always planned to modify.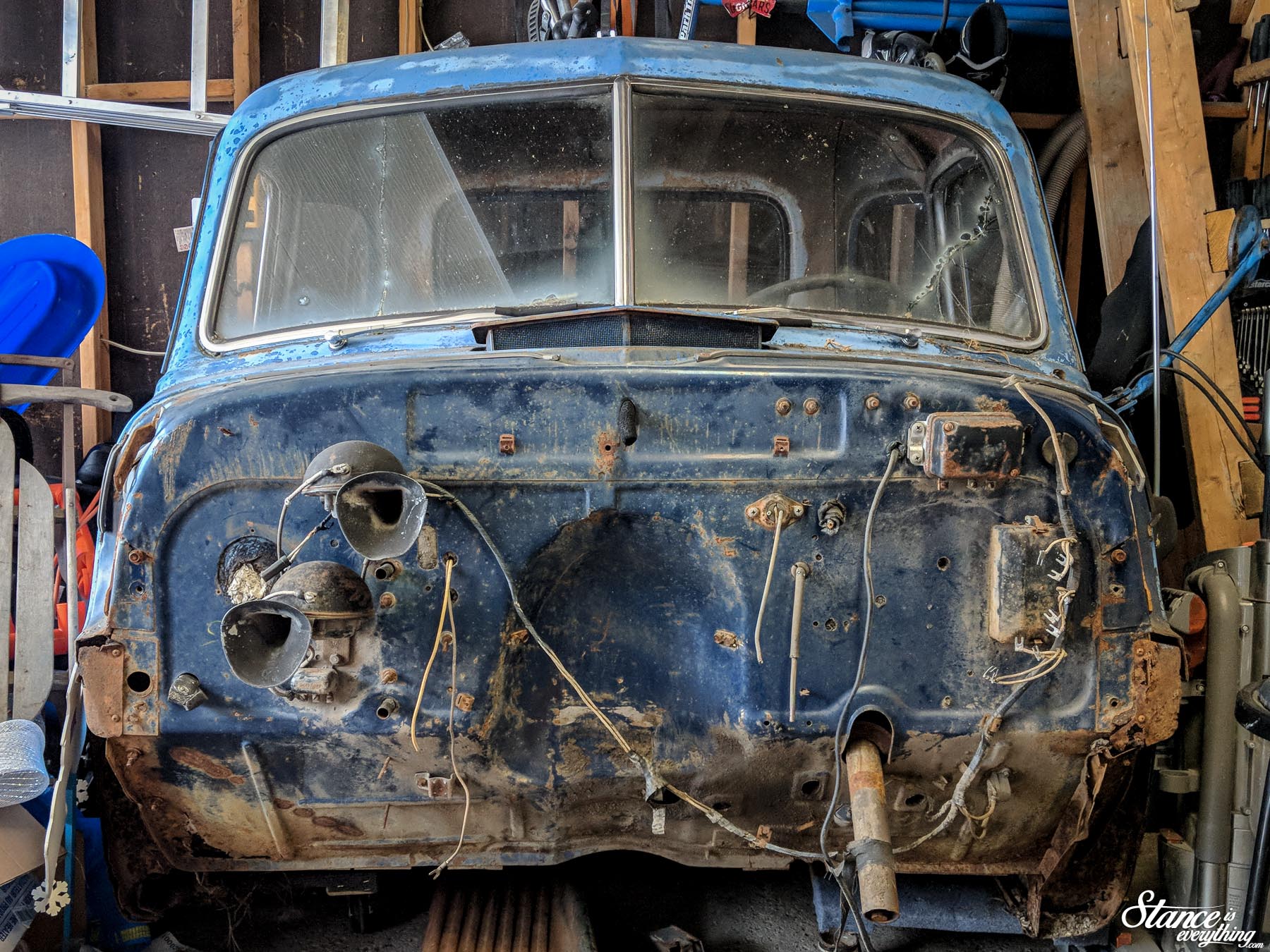 Imagine, if you will, the firewall above with all the accessories removed. The result would be a panel riddled with holes.
It is of course possible to fill those holes (as seen below), but that is quite the time-consuming task when you consider welding and proper metal finishing.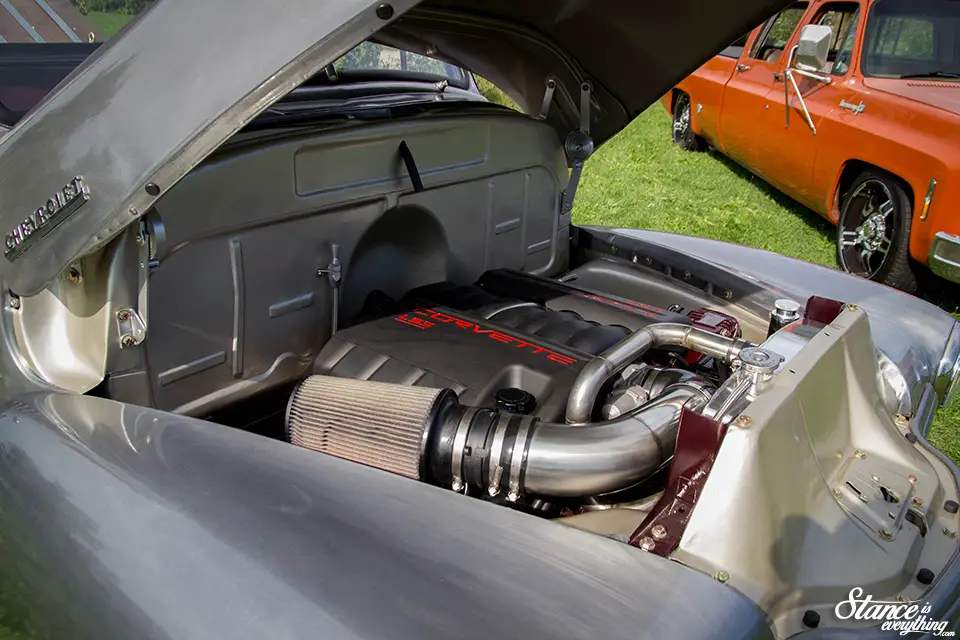 Enter Lange's Shop LTD. Lange's Shop, headed up by Chris Lange. Lange's Shop is an award-winning Alberta based facility Specializing in restoration, and modification.
Metal work is one of several areas they are extremely proficient at.
While building an advanced design truck of their own, Lange's Shop noticed a significant gap in the market when it came to quality custom filler panels for the Advanced Design truck.
S10, C10 and even Task Force Era trucks have plenty of options for the job, but sadly this isn't the case for the Advanced Design, or 1947 – 1954 Chevrolet/GMC trucks.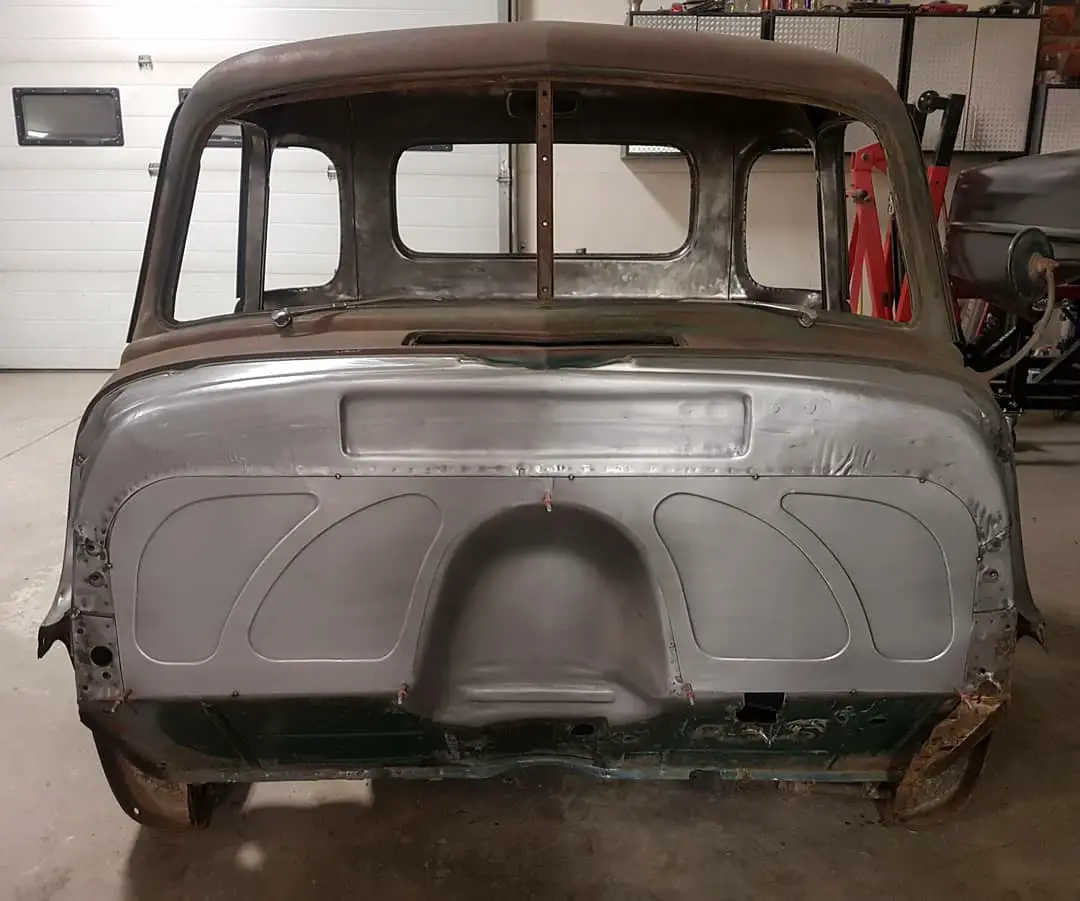 To remedy that problem Lange's Shop is offering two in-house designed and manufactured firewall filler options.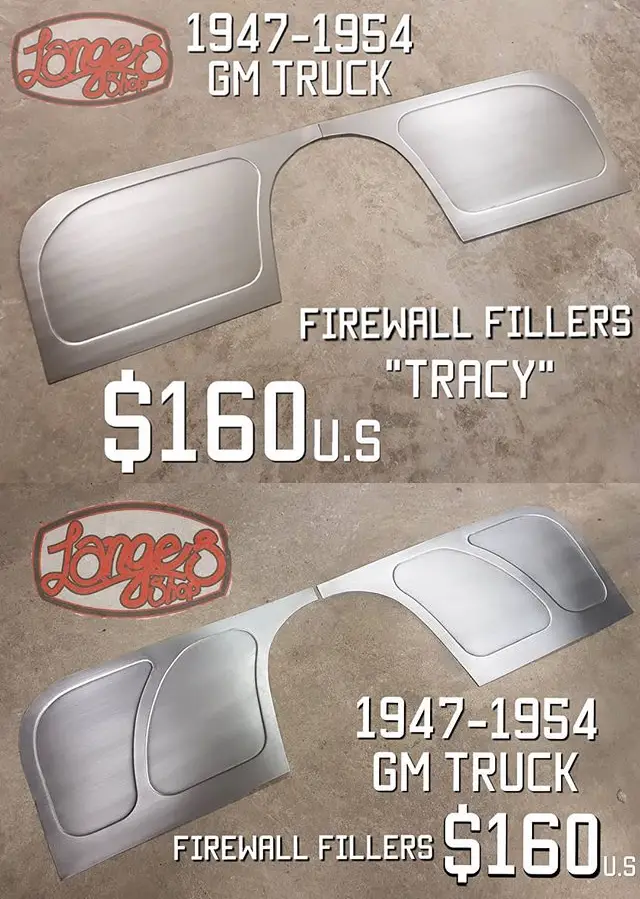 At the listed –and extremely reasonable– $160 USD the choice to rock these panels was pretty easy.
Using these fillers also offered an extremely rare opportunity to support a Canadian manufacturer while building my truck. Being able to pay in my native currency and not have to worry about extra postage fees is a plus.
The fillers arrived within a week of sending money, safely flat packed in cardboard and protective wrapping inside. Being 18 gauge steel there isn't a need for additional bulky protection.
Shipping this way also keep the costs down to a reasonable number, $40 Canadian in my case.
Cracking open the box the first thing I took a look at was the instructions. I plan to dedicate an entire post to the installation of these fillers, so it's nice to get an idea of what I am getting myself into.
The instructions are well written, easy to read color prints versus black and white re-copies some companies ship their product with.
Lange's Shop also handily lists their email in the instructions for anyone who might need additional help.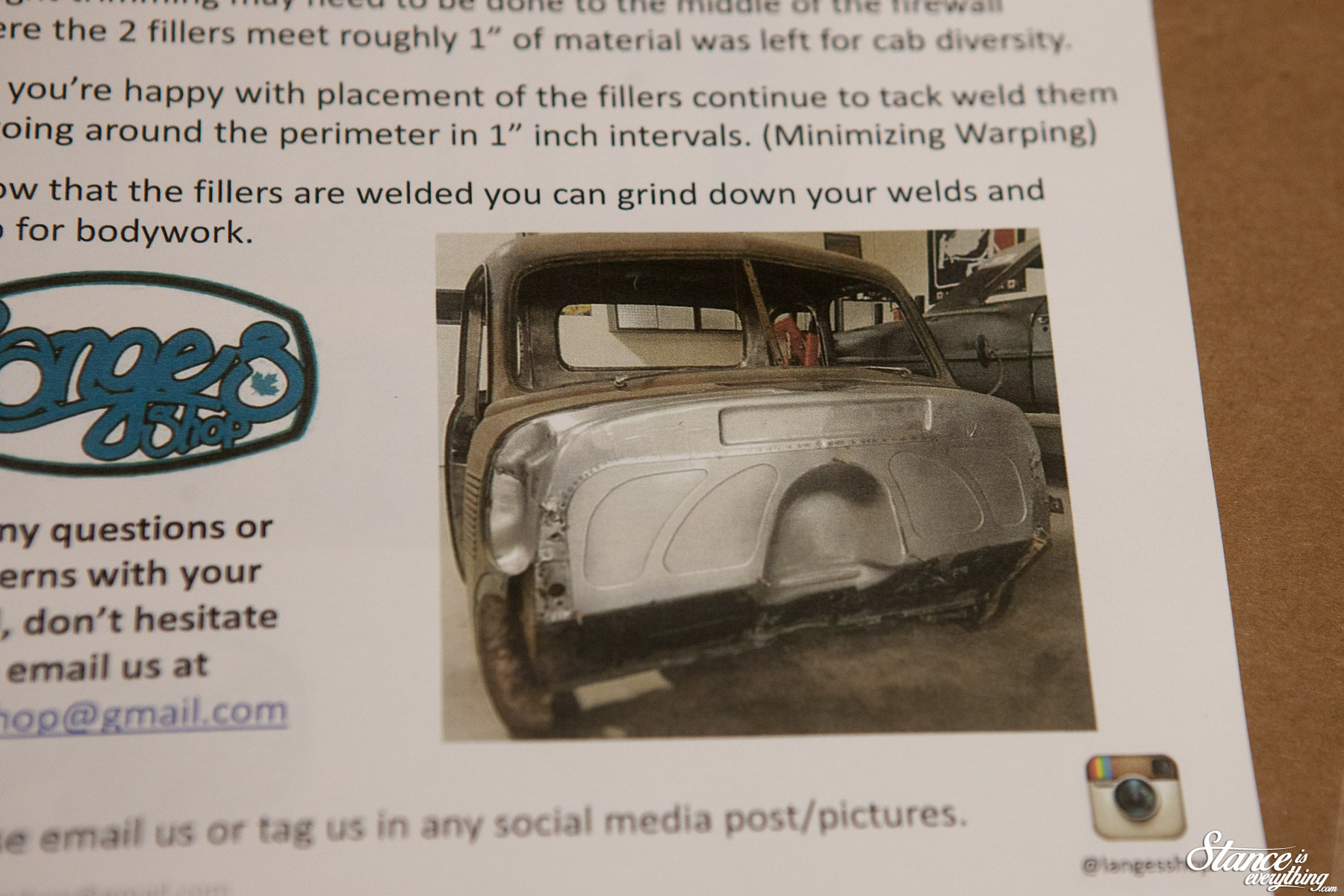 Looking at the final installation photos, I honesty can't wait to cut my firewall out and get started.
Something I wouldn't have said a few updates ago.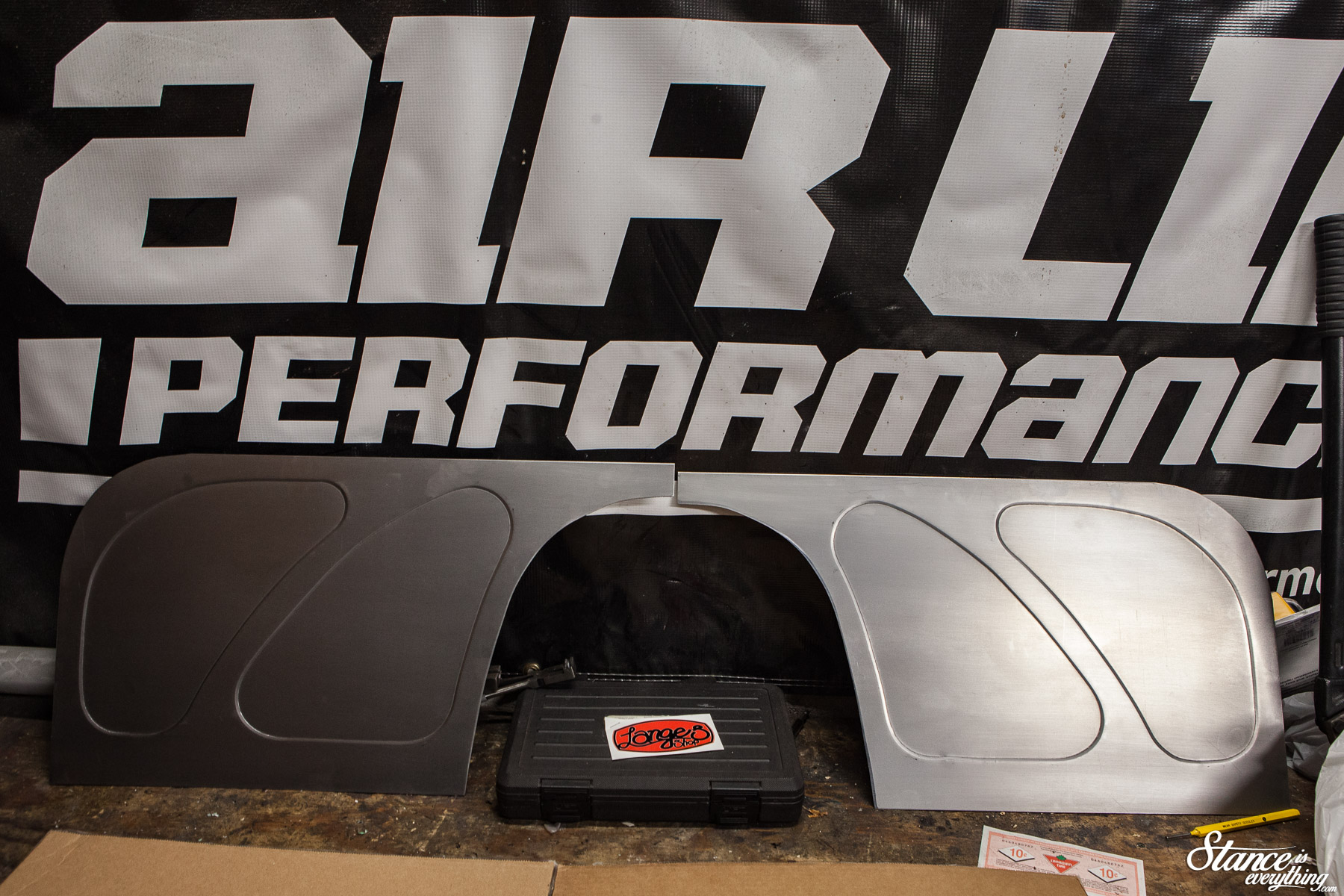 Instructions temporarily tossed aside, I turned my attention to the panels themselves.
They are top-notch pieces that will look great under the hood of a patina'd truck like mine, or a full-blown show vehicle.
High quality steel is used and they arrived, scratch and surface corrosion free. Something that can't always be said of replacement panels. The markings you see on the panel in the photos are actually my own fingerprints.
The beadrolls in the panel are straight and a consistent depth. Each filler is hand cut and hand rolled too. Making the overall consistency that much more impressive.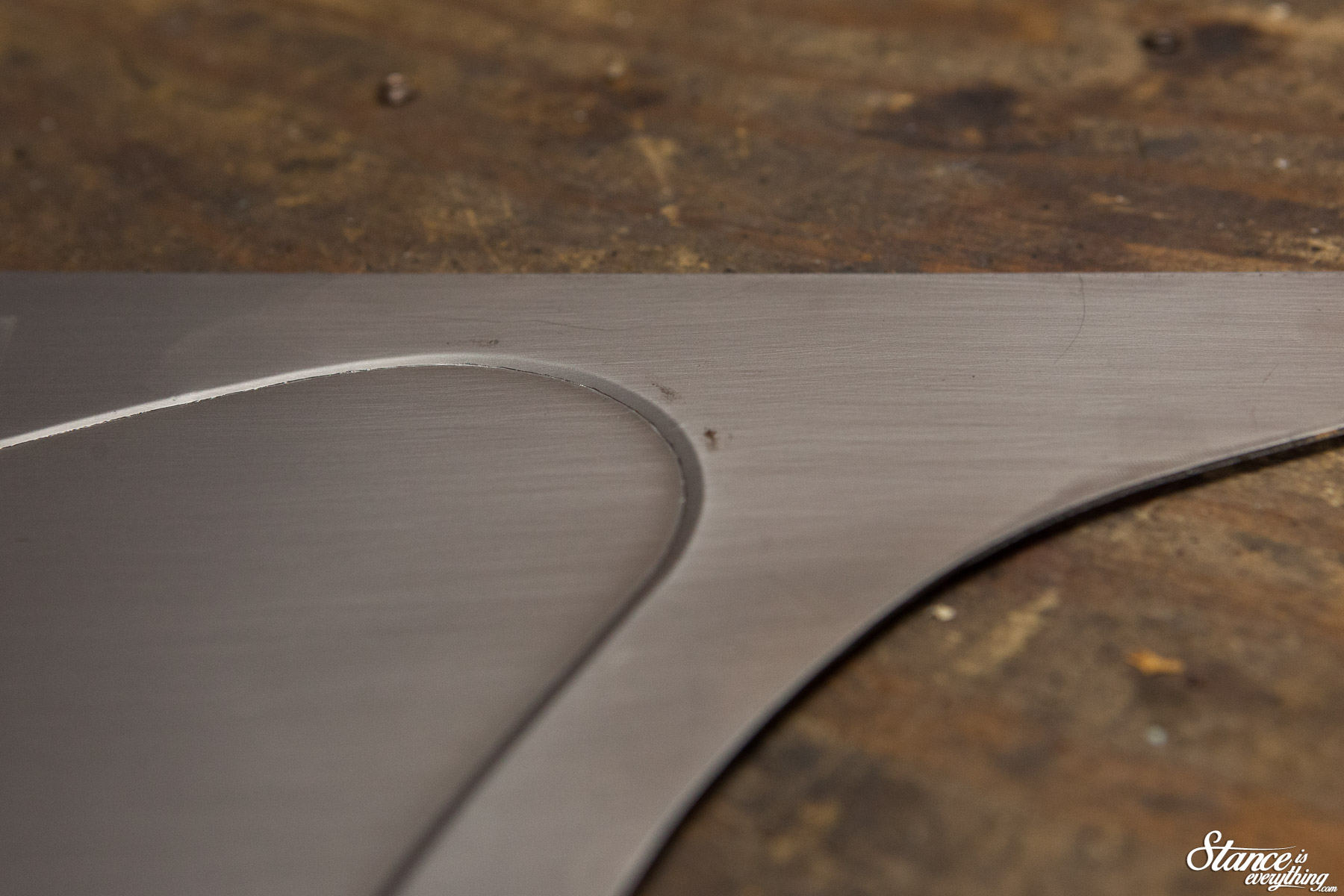 I'm so pleased with the overall quality of these fillers that I'm eyeing up the other panels Lange's Shop has available for the 47 – 55 Chevy/GMC truck.
My toe board's are a little soft and their new toe board kit would look great paired with the firewall fillers. That said I'm going to get through my firewall install before I put cart before horse.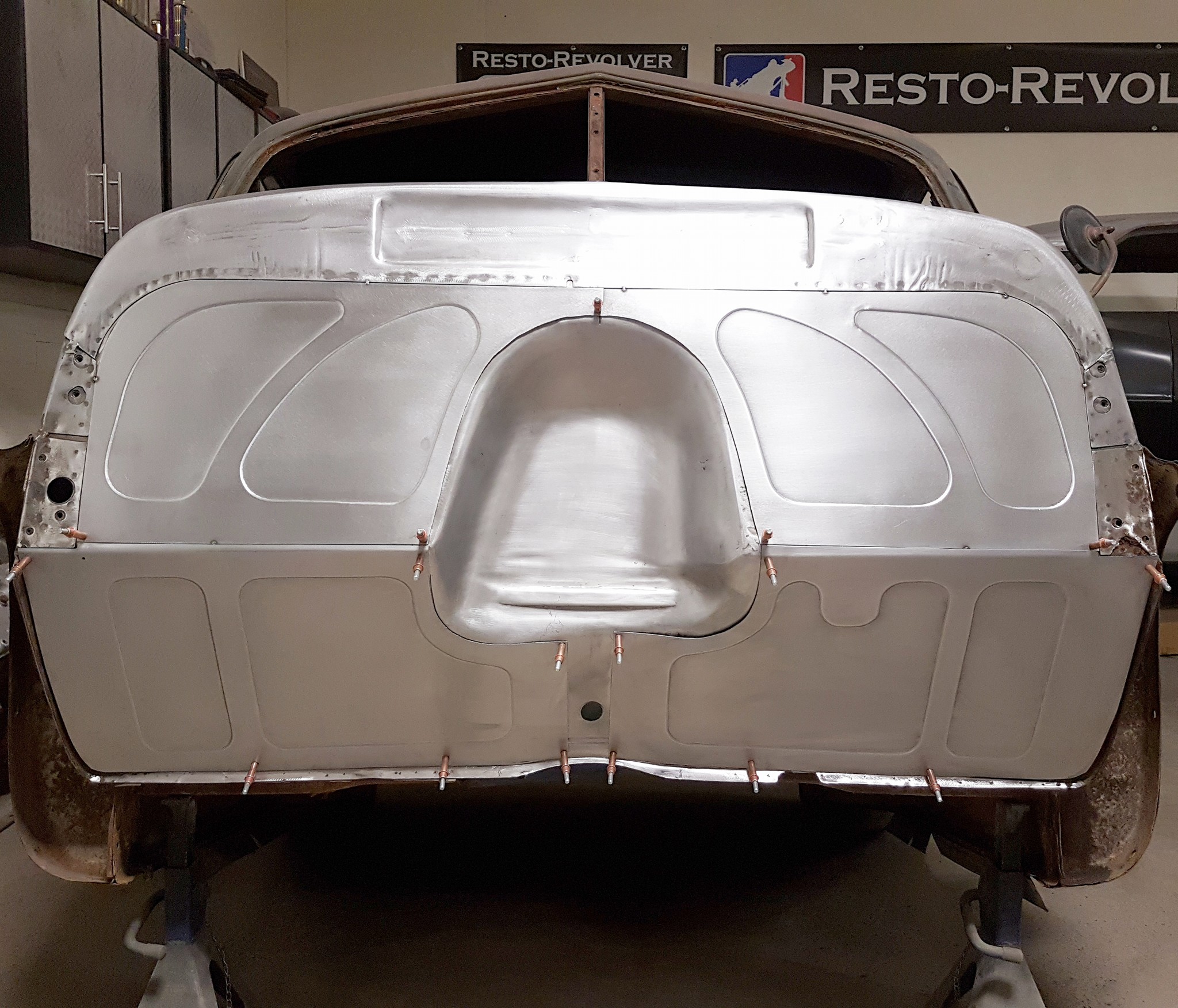 Lange's full line up of filler products for Chevy/GMC trucks of all ages (Taskforce, Advanced Design, c10 and more) is listed on their Facebook page. For additional information Lange's Shop can be contacted via Facebook, Instagram, or email – [email protected].
If you do grab a pair be sure to let them know who sent you.
Now that the un-boxing is done, who wants to see me cut up my truck?