I just got back from the 2018 Detroit Autorama and two of the most talked about cars at the show were brought out by "Blown Mafia".
Both owned by Brad Gray these cars are proof that anything worth doing, is worth overdoing.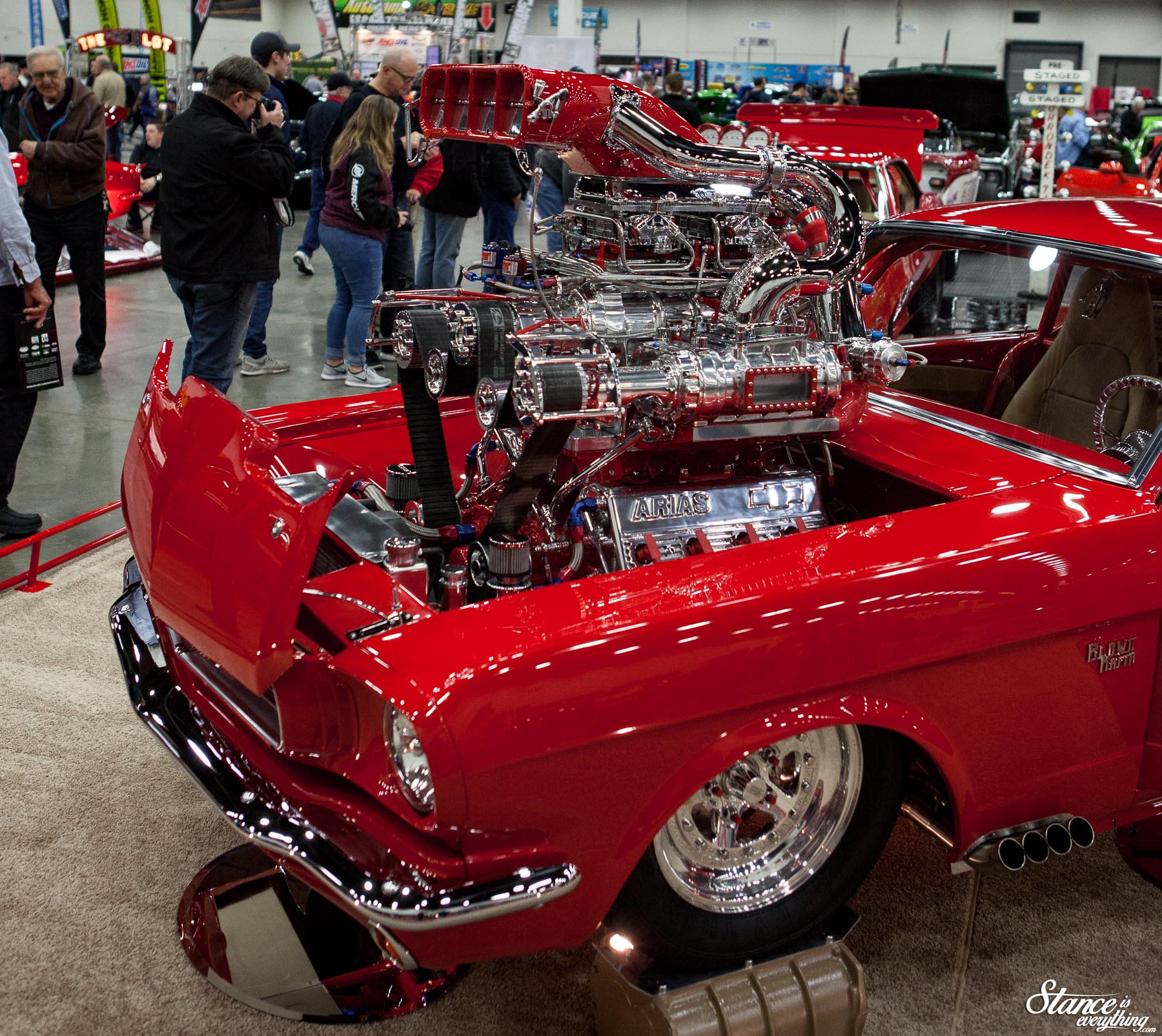 The newest car in his collection is a triple charged LSX Ford Mustang.The 427 cubic inch motor is topped with Aria Hemi heads. Boost comes from a trio of Weiand superchargers.
A 871 in the middle is flanked by two 144s. The superchargers are windowed to reveal the water to air inter-coolers.
To triple (or is it quadruple at this point) down on the insanity the car also has a 200 shot of nitrous.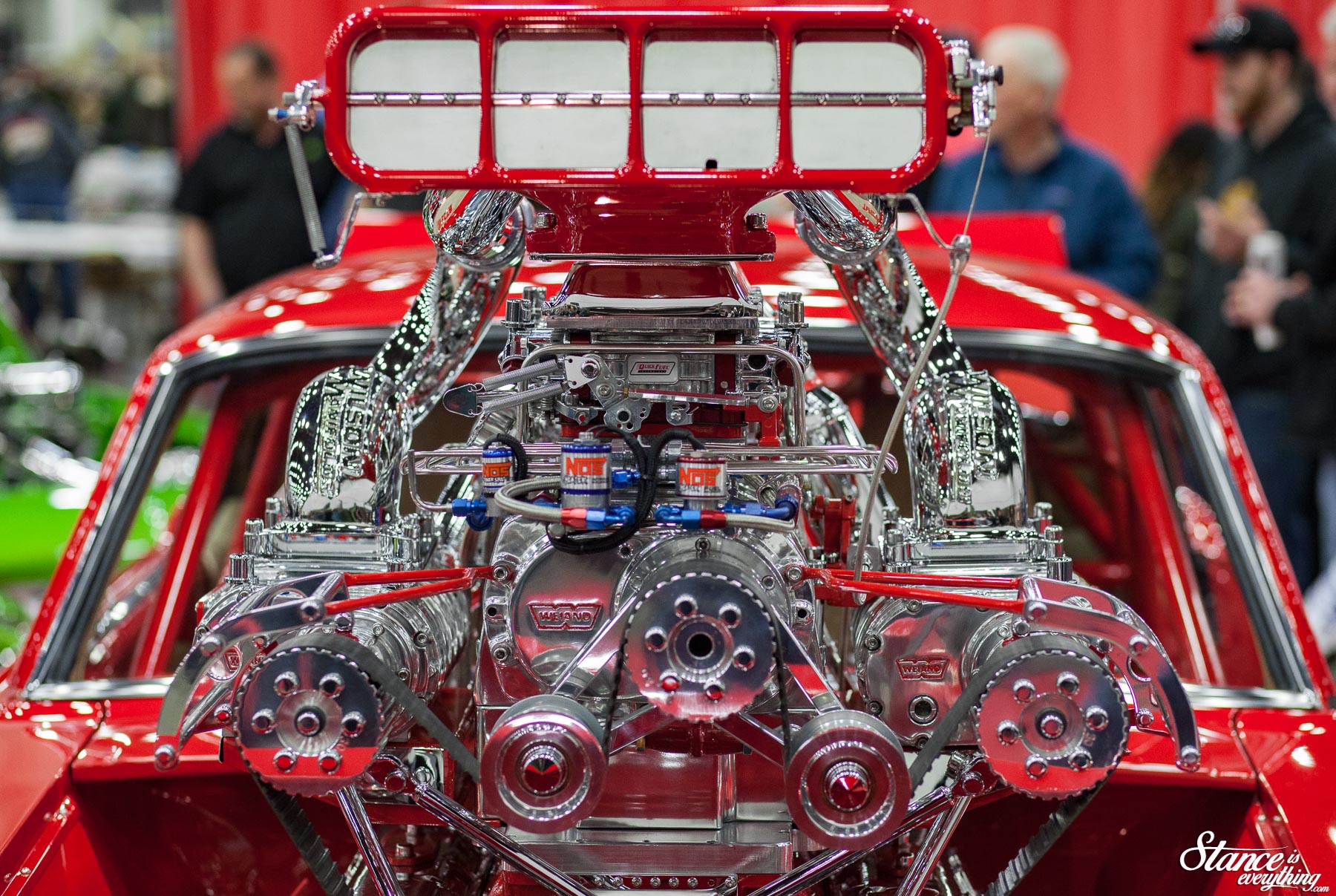 It even has a little bitty hood because why not.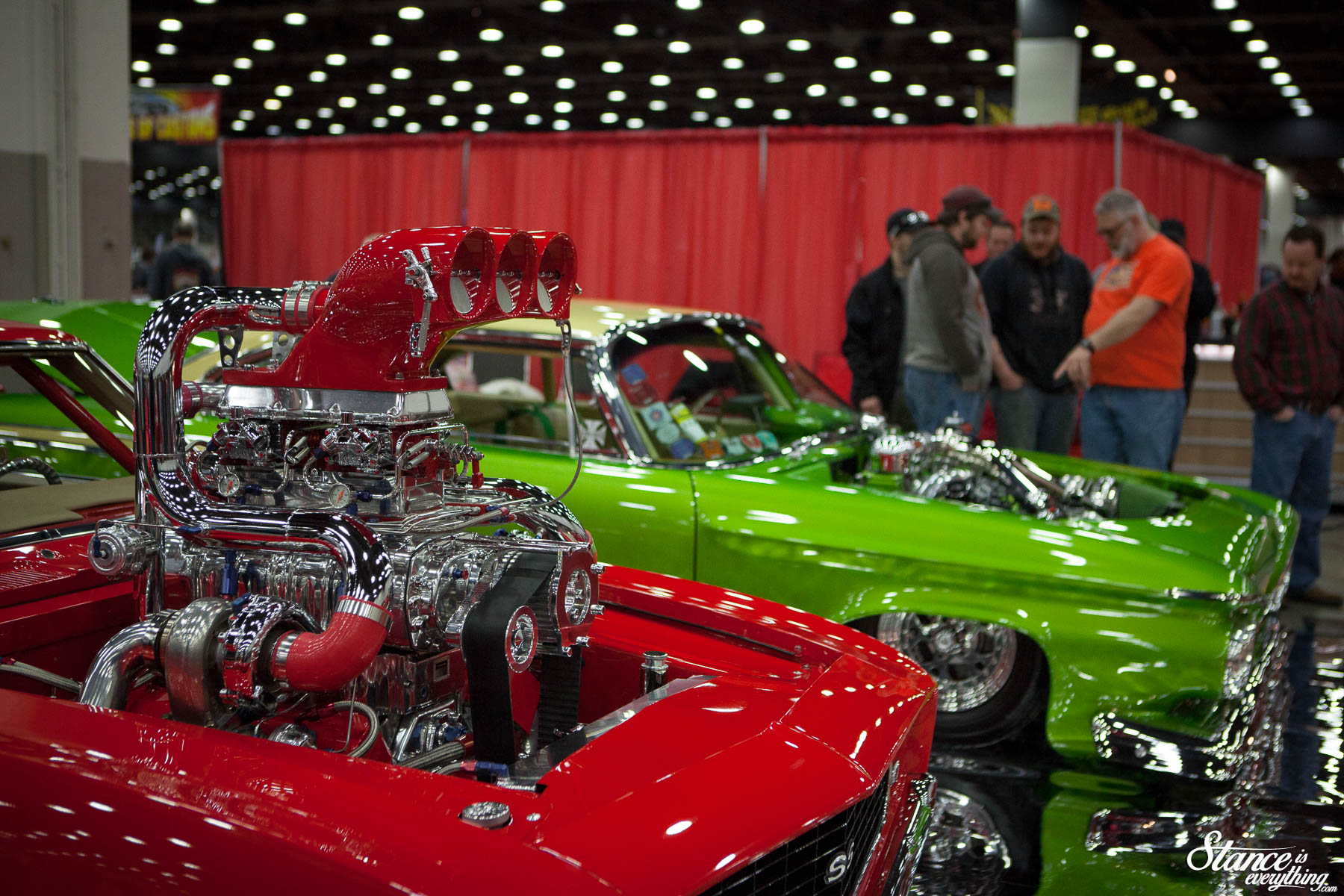 Joining the Blown Mafia Mustang was Brad's Camaro that uses a Littefield 1471 blower and two Precision 68mm turbos. It's all fairly complicated but essentially the turbos feed the super, the super feeds the motor.
The supercharger in this case actually robs power, but from an engineering stand point, it's a mechanical marvel.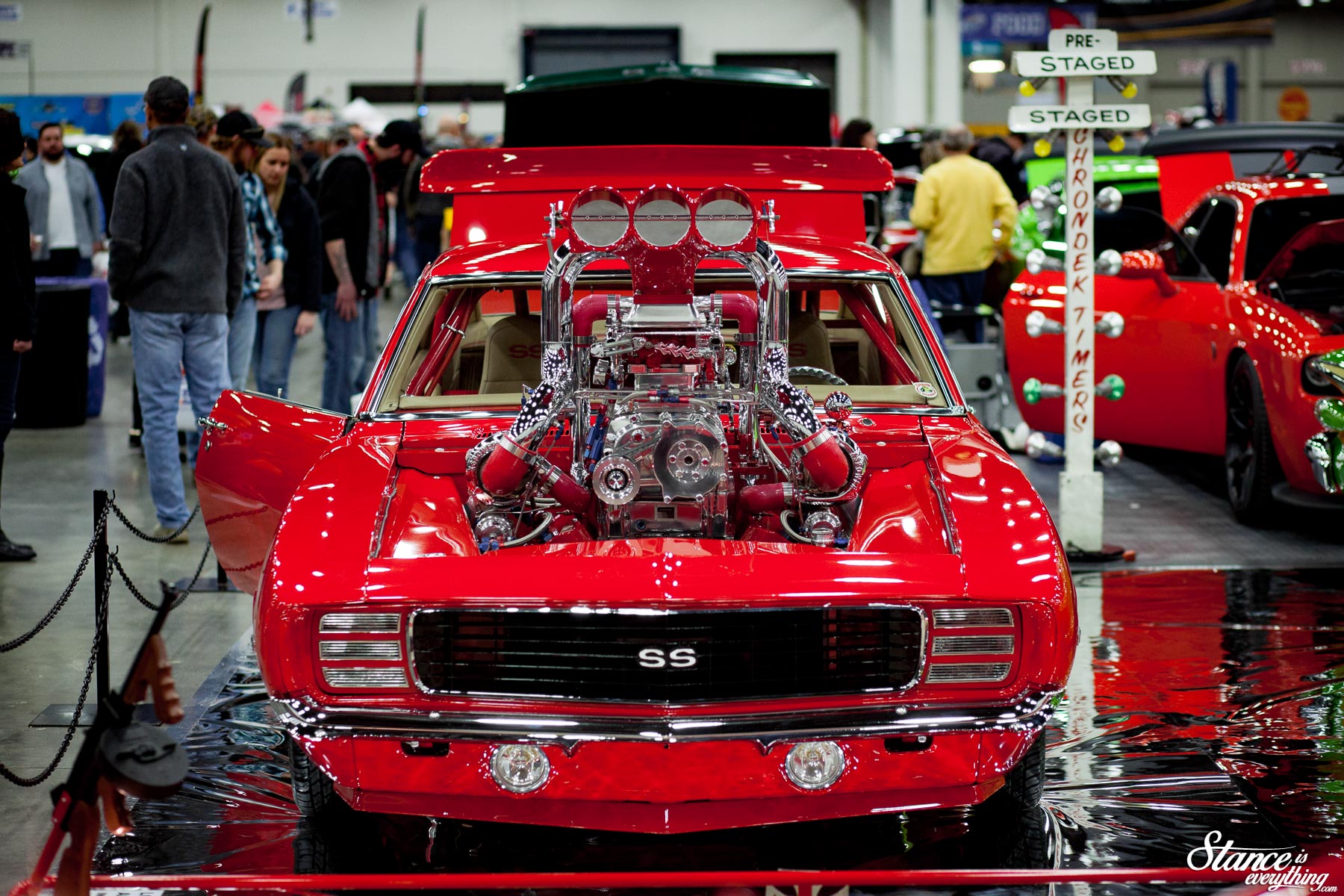 Brad admits that both are show cars through and through. They've never made a pass, and never been on the dyno making them essentially art pieces.
Functional art is of course still art though.