Friends often joke that I remember every car, and its owner in Ontario. This isn't true of course but I do have a pretty good memory about the vehicles I really like.
There are a decent amount of C10s in Ontario but one that has always stood out in my mind was plated Mofo Jones. Matte red, with Mickey Thompson tires stuffed under the rear it had a unique style.
It wasn't the lowest C10, but it has plenty of character and attitude.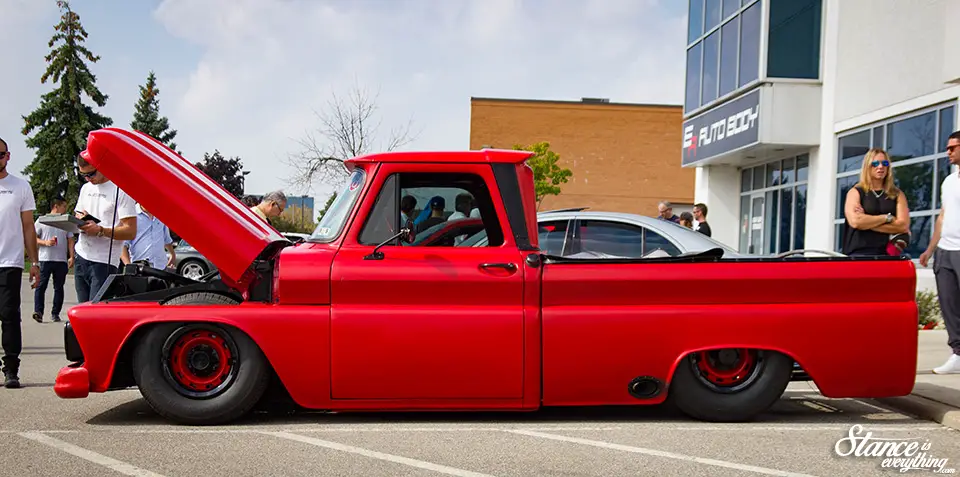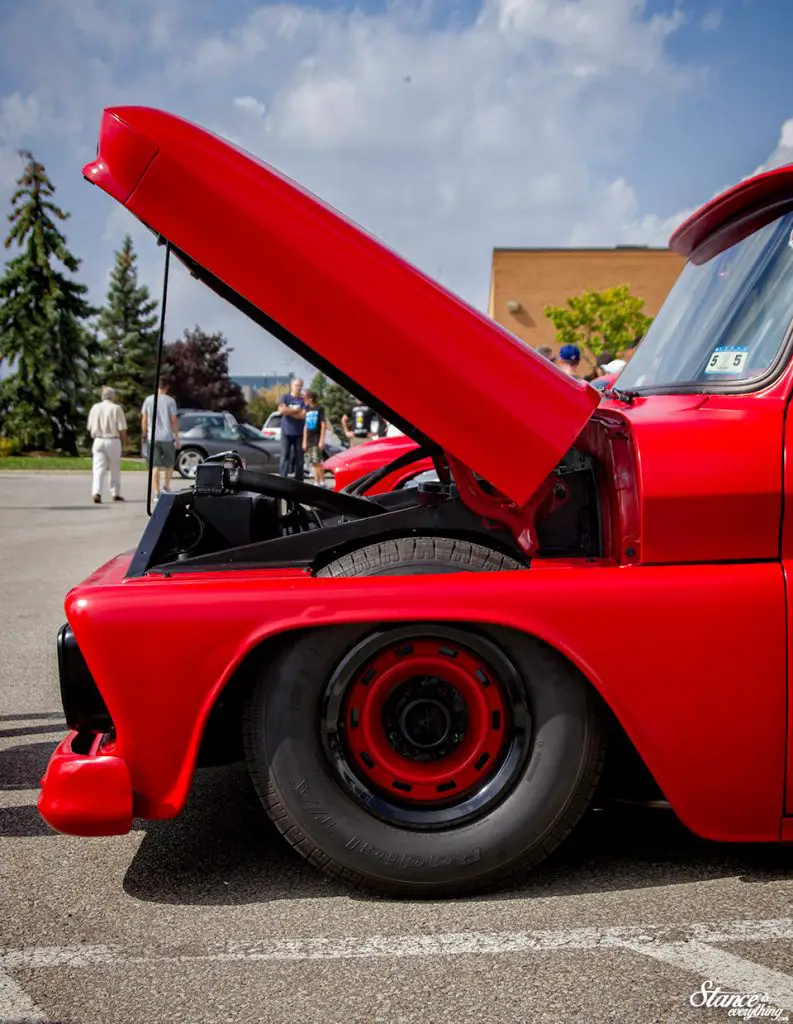 The first time I saw it was at Tim & Brenda's car show in 2015 I think saw it twice in 2016, and Northern Showdown and Cars and Coffee.
In addition to the truck being memorable the owner isn't the type of guy you forget either. He's almost always in glasses, and usually walking a rather large dog.
At the most recent Cars and Coffee he showed up sans dog and in what looked to be a freshly completed C10.
A little Instagram lurking revealed that he's replaced his red C10 with the silver one below.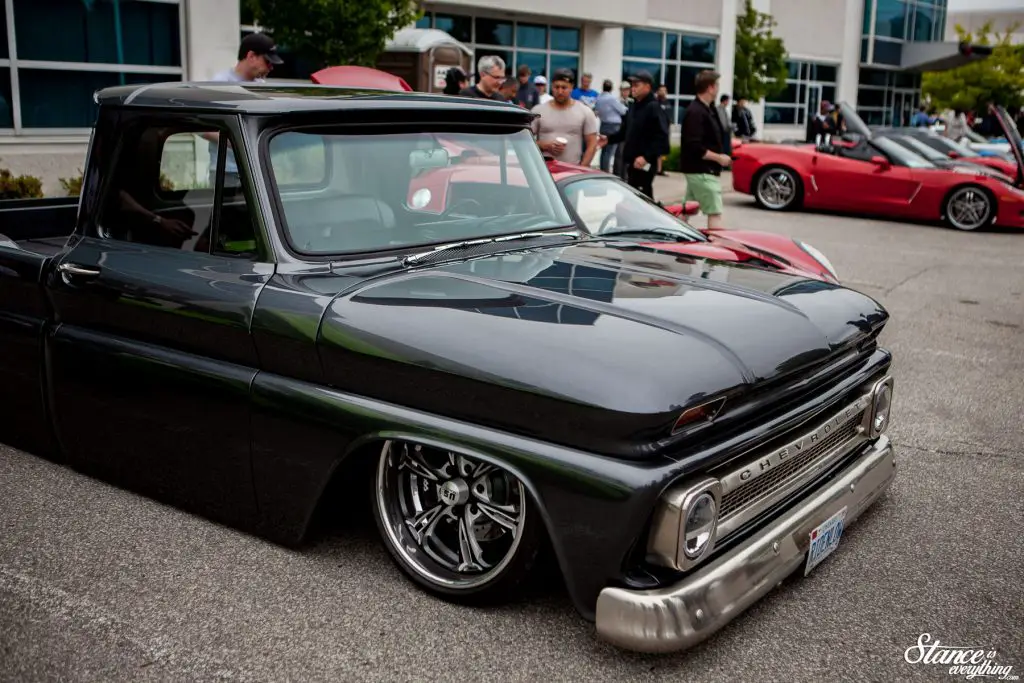 Shane is clearly a man with good taste, because his new truck is even better than his last.
It's fairly subtle at first glance, but you can tell a lot of time was put into the details particularly the fit and finish.
I quite like the brushed trim and bumpers. Photos don't really do it the greatest justice, but it is a very nice touch. I'm not the only one who likes it either, it recently took home best of show at Vanfest.
Since I didn't get a chance to speak to Shane I don't have any real details about this build. Hopefully I get to see it again soon, and maybe, just maybe, take a few photos of it.
Until then consider this post to be a tease, sorry!