You'll have to forgive me for indulging in a bit of nostalgia with this post, but I'm going to have to blow the dust off the old 'my site my rules' card.
I'd like to take you all back to 2011, Stance Is Everything's second year in operation and the first year I travelled to Las Vegas for SEMA.
You never forget your first SEMA experience, and really you never forget your favorite car of the event. Especially when that car was a truck.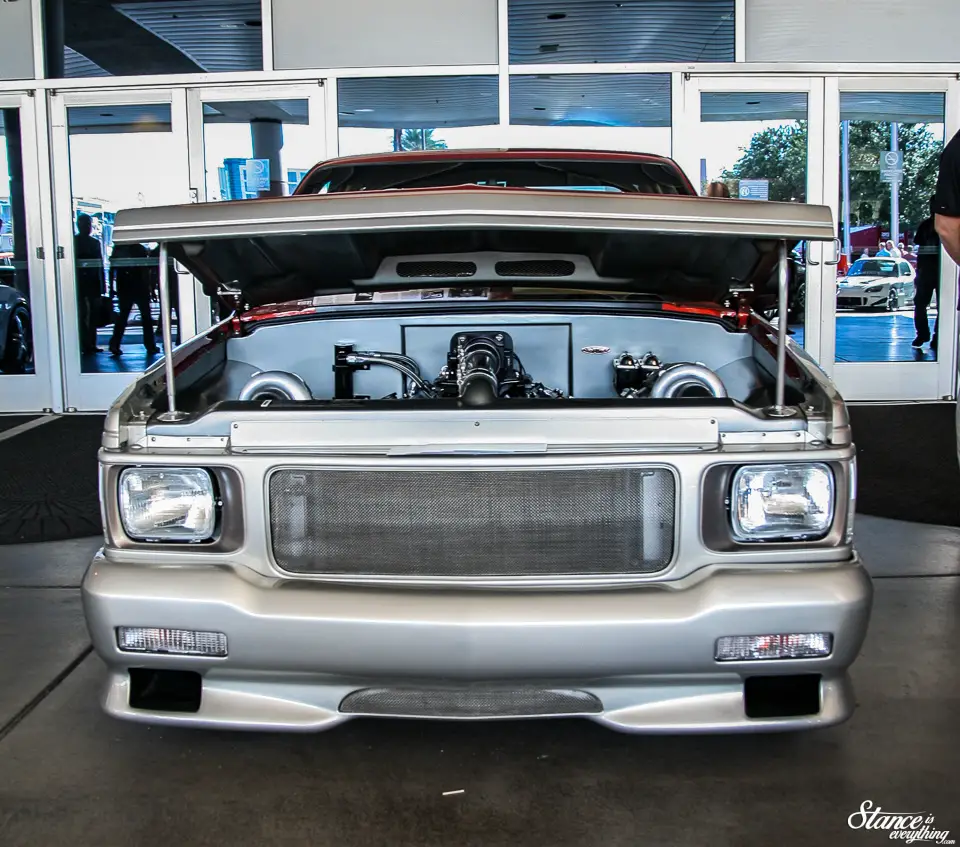 My favorite vehicle in 2011 was, without a doubt, the Sonoma GT known as Syborg. Ask any s10 builder and they'll admit that this truck is the thing of legend.
Bagged, boosted, with a killer interior and a timeless paint job it's a beautiful truck that is essentially peak S10.
The Syborg was the subject of a very long build thread, one of the first I ever read in fact, and naturally several features.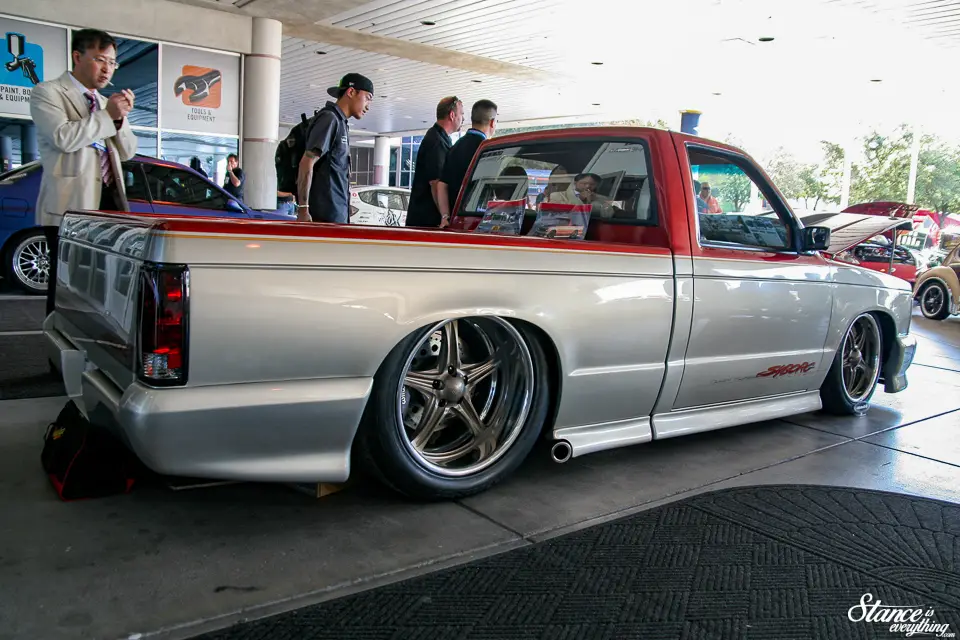 There's been a lot of square body s10s done before, and after, but this was the first to combine elements of minitruckin, pro touring, and resto modification so flawlessly.
It was sold before its SEMA debut to a private collector. If I'm to be honest I didn't think that I'd ever see the truck again.
Often these elusive collectors snatch vehicles like this up, put them in their storage facilities and forget about them.
So you can imagine not just my surprise, but the entire s10 communities surprise when word got out the truck was going to be crossing the block at the Barrett Jackson Auction.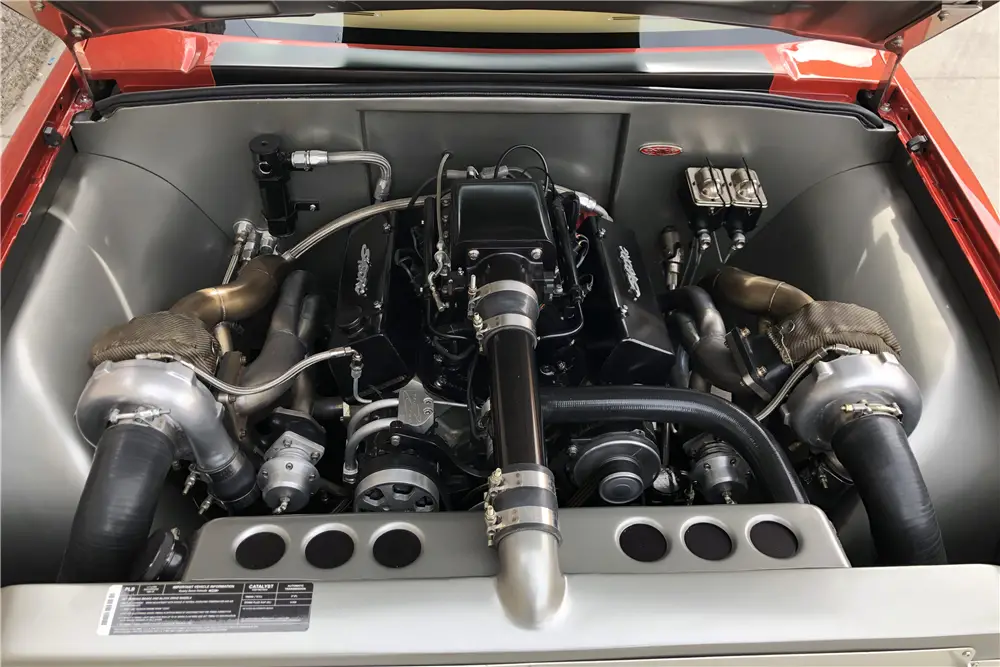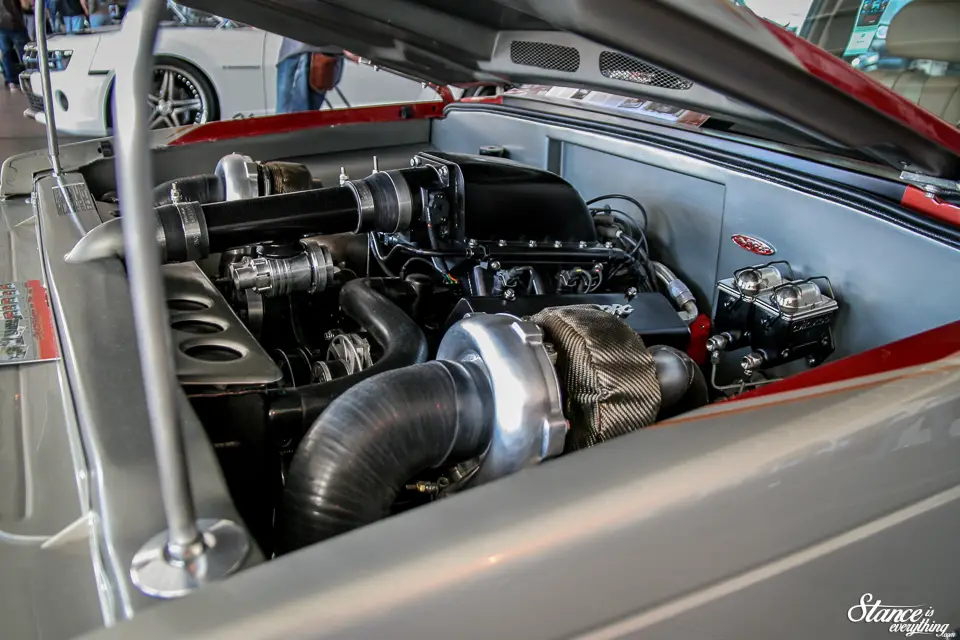 Lot #1219, the Syborg is listed as follows:
Named "The Syborg," this complete custom SEMA show truck is the product of a no-expense-spared build. It has a 4.7-liter V6 bowtie race-block engine topped off with twin turbos and puts out 565rwhp on pump gas. It has a complete Air Ride Technologies suspension, massive brakes, custom-made wheels, custom chassis, air conditioning, 4L60E automatic transmission. Thousands of hours went into the build and it has been featured in several magazines. 
It's crossing the block with no reserve which means it will sell no matter the price.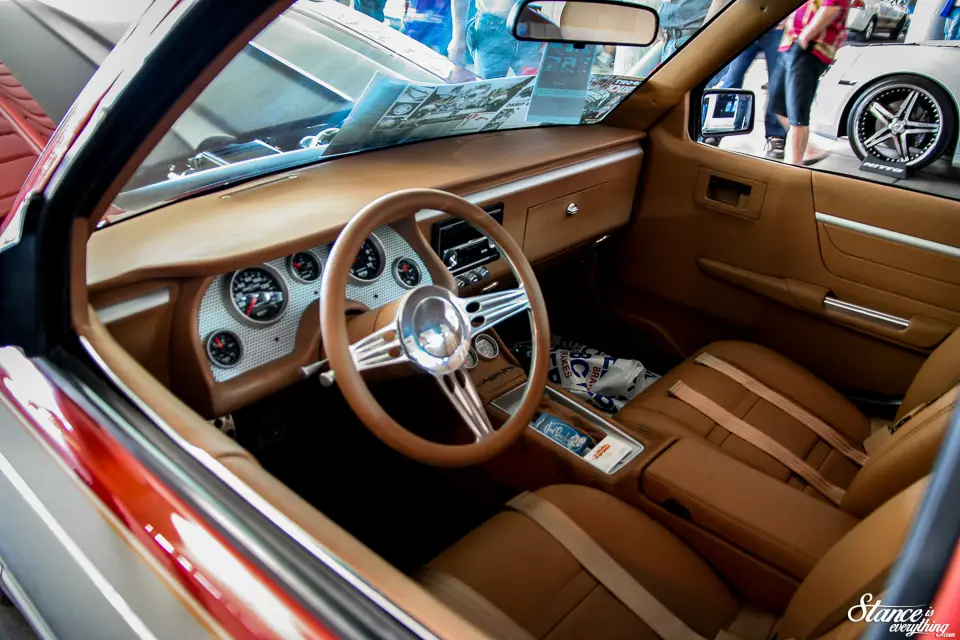 Late model trucks don't typically do to well at Barrett so it will be interesting to see what the final hammer price is on this truck.
It looks to have been well kept in its time out of the spotlight and that's always a plus.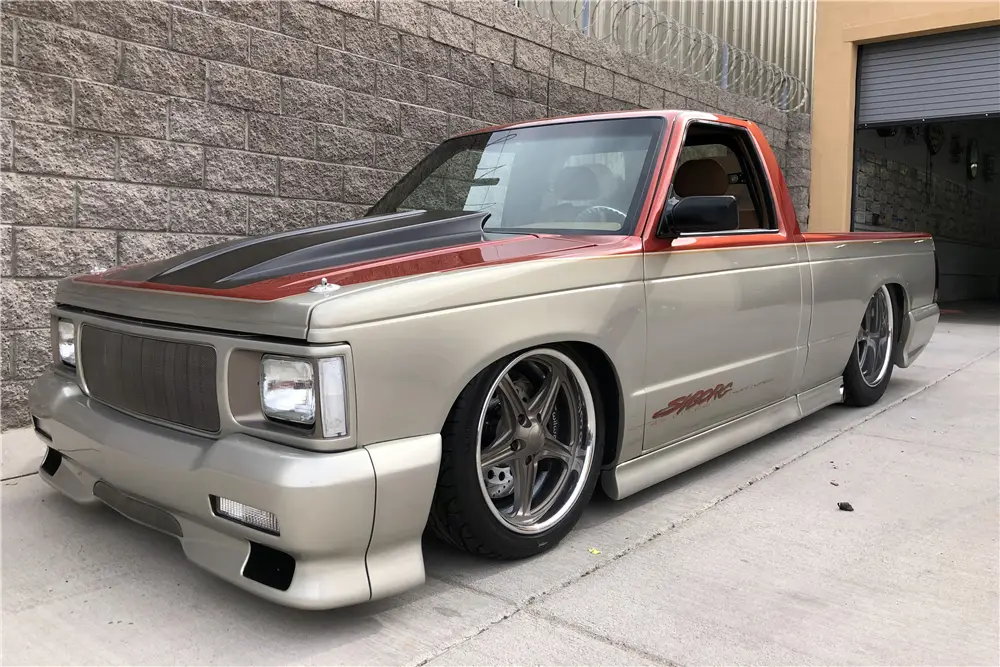 For the love of everything that is s10 I really hope the truck goes to someone who can appreciate it for what it is, and more importantly show it off a little.
It's far too beautiful of a truck to have been hidden away for so many years.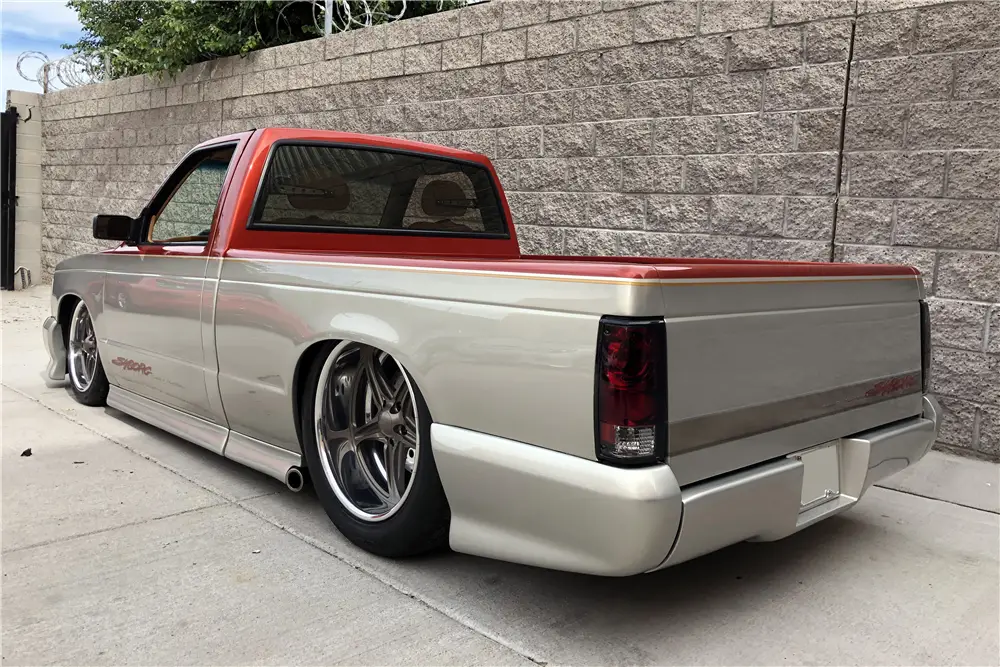 If you've never seen the truck before be sure to check out its in depth feature on Truck Trend.
I'll update this post with the final price when the auction is said and done. The truck ended up selling for 44k USD, after a reported build cost of 280k…