Quebec! It's been far too long since I've shown any love to the incredible scene you've got. Many apologies, I'm old and I don't get out too much anymore… but seriously, I've never been disappointed by any sort of automotive event in Quebec.
Eurokracy, Formula D, Indy. Everything I've been to, with camera or without, has been incredibly on point.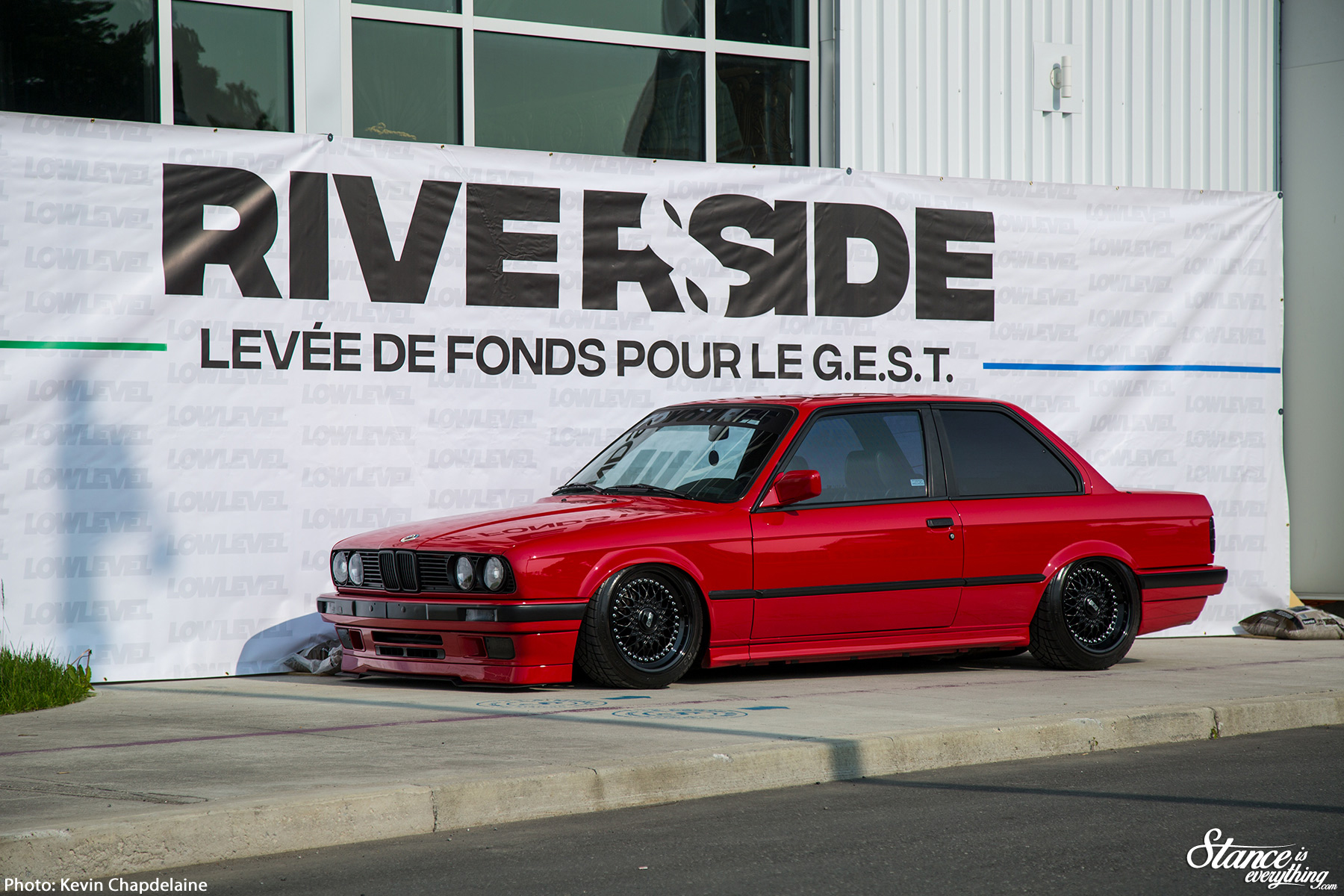 Euro, import, domestic… it doesn't matter Quebec manages to nail basically every genre. One of the groups out in Quebec that has been consistently operating at a high caliber is Low Level.
After popping up at Fitted a few years ago I've been keeping my eye on the group and have always been impressed. For 2019 they decided to give back to the community with Riverside.
Riverside was an event held to raise money for GEST (Groupe d'entraide Sorel-Tracy) an organization that helps equip kids with the supplies they need to be successful in school.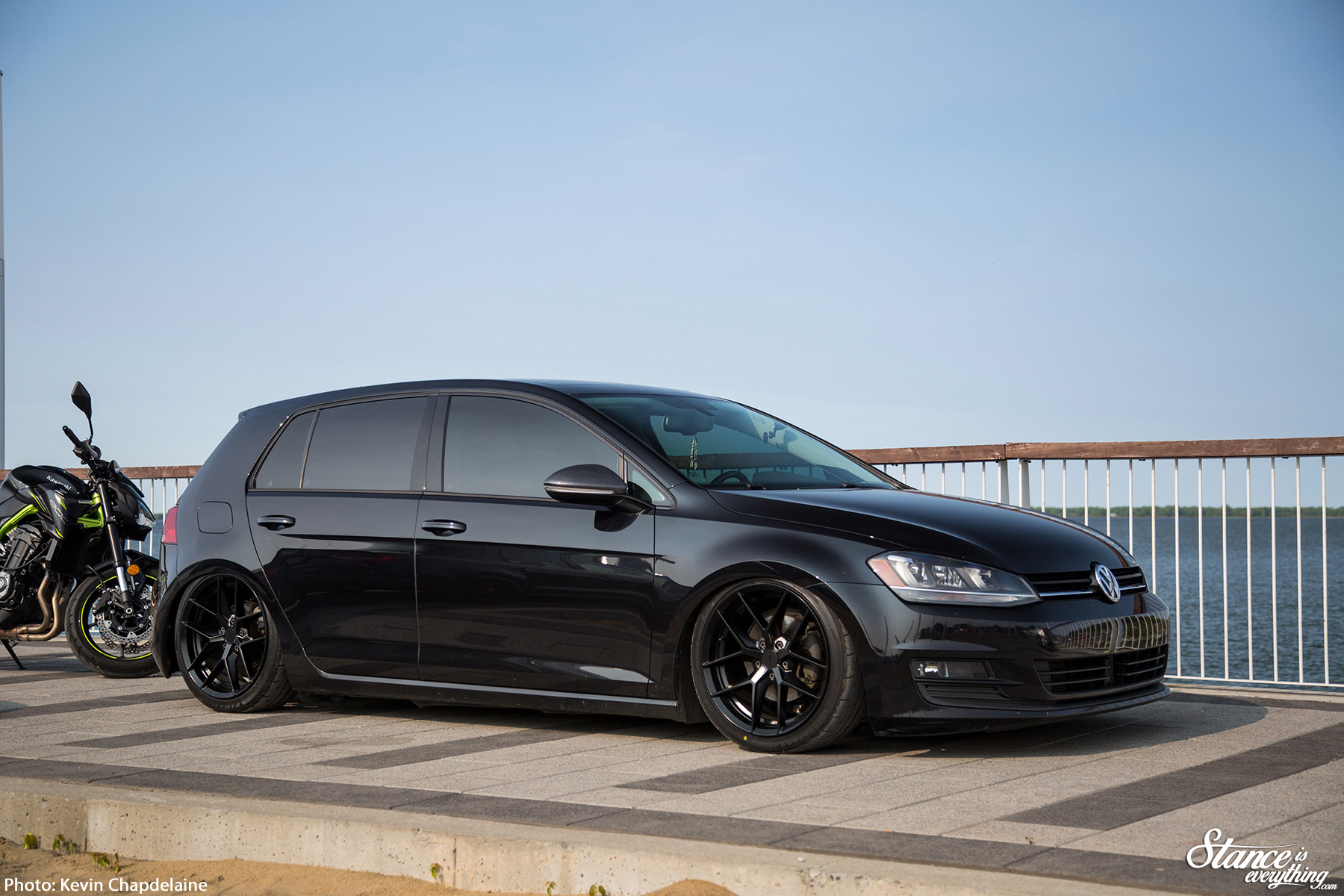 Along with hosting a seriously nice collection of cars Riverside raised $7800 worth of donations for the organization.
I wasn't at the show personally but FCVDO's Kevin Chapdelaine was and he's graciously provided his coverage for SIE. He submitted the coverage a few weeks ago but –blame the writer– I am just now getting it posted up on the site.
Better late than never as they say.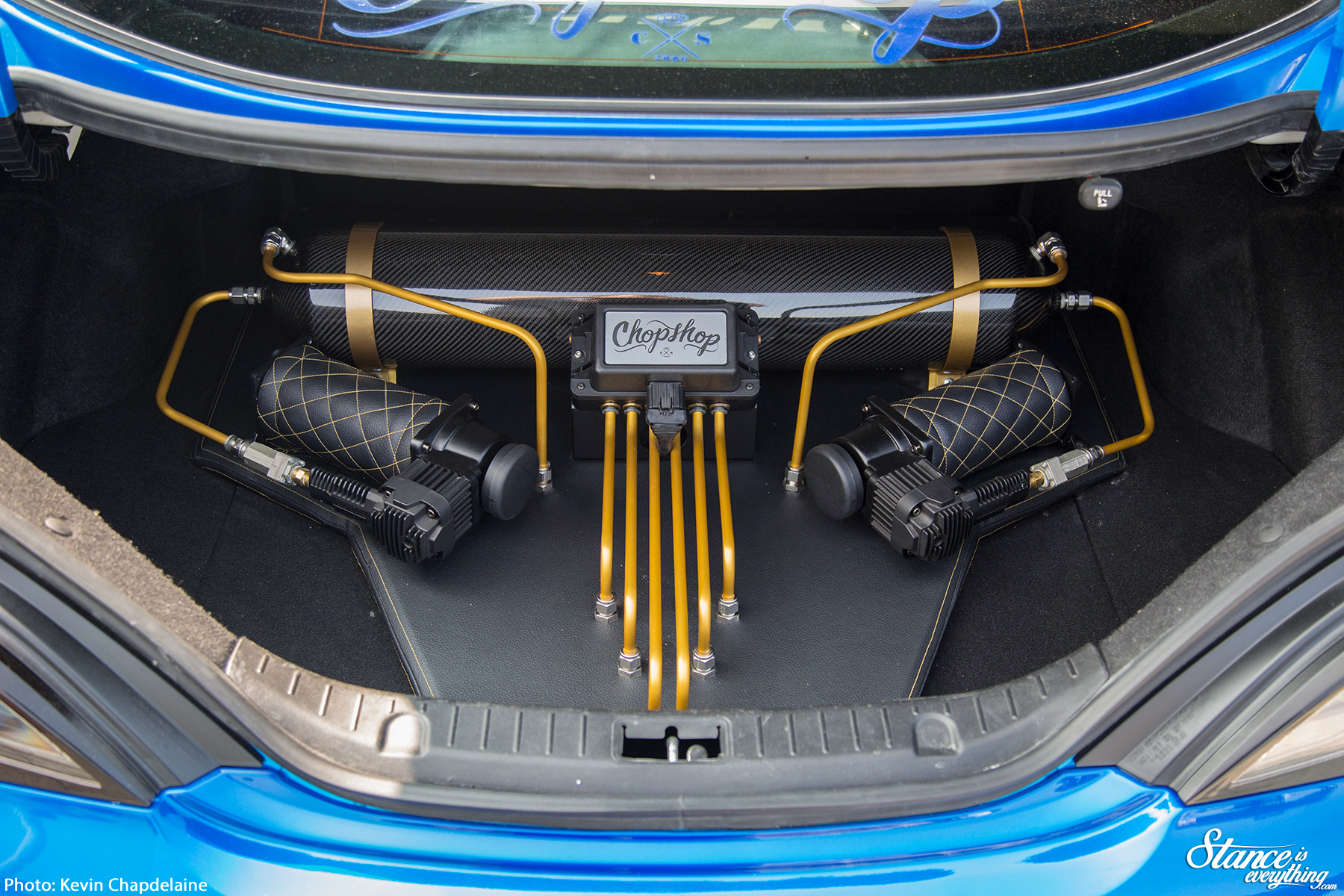 It's pretty cool to see that the work of Chopshop stands out wherever it goes. Kevin has been steadily honing his air install skills over the past few years and he's managed to crank out some outstanding installs and remarkable vehicles.
I love seeing people who are committed to producing quality, gimmick free, work succeed.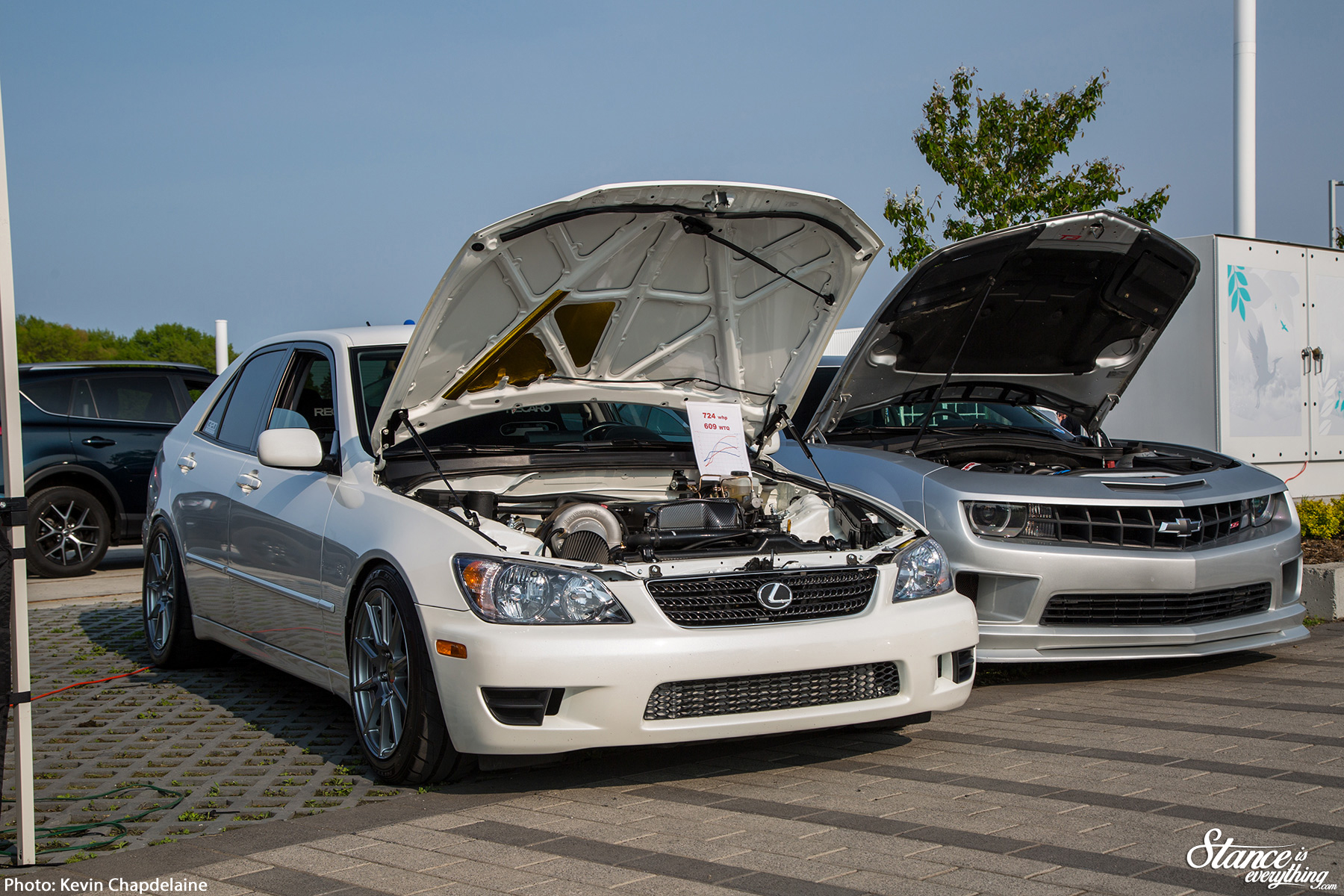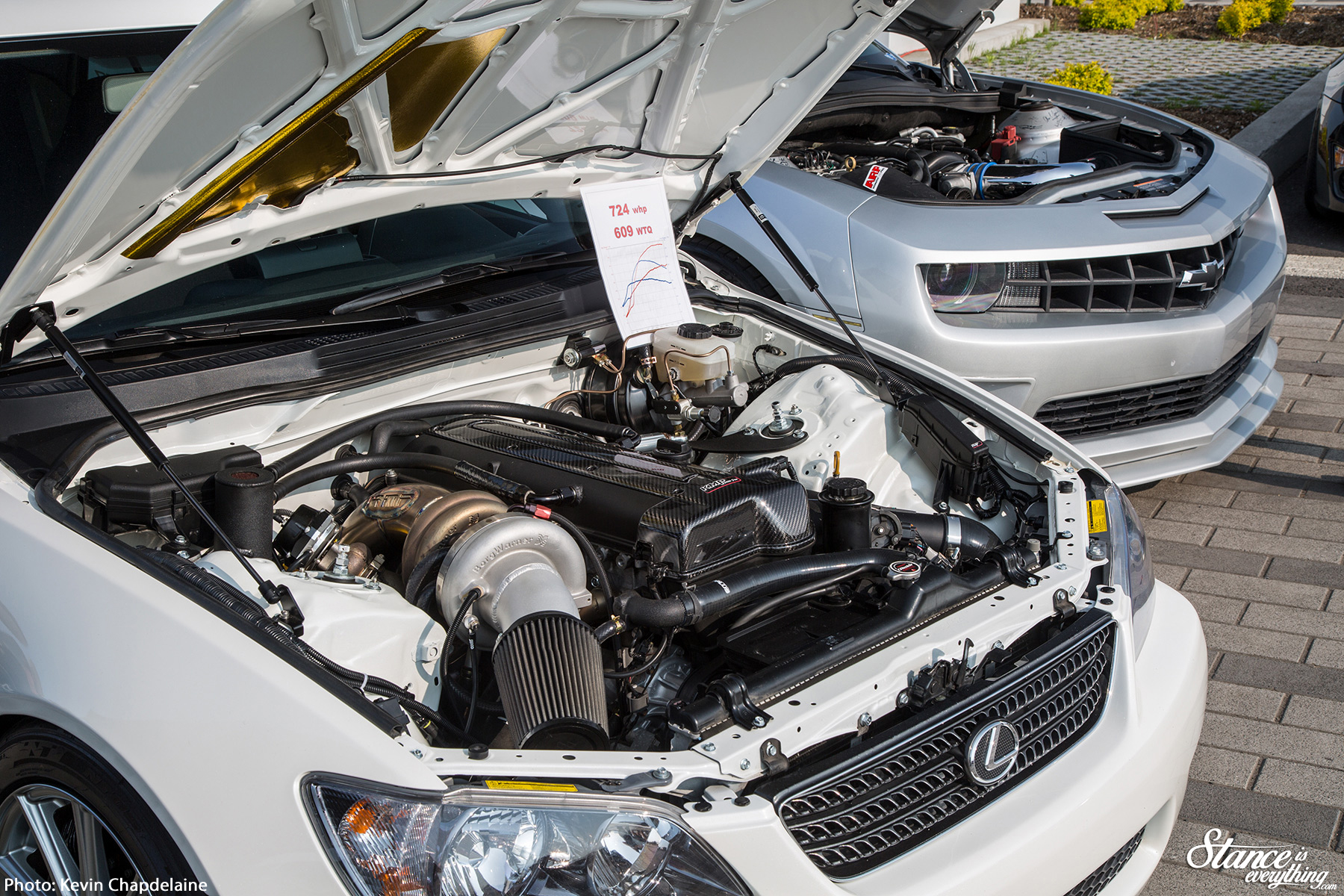 Everyone loves a good sleeper, and with the hood closed I imagine this IS300 would be just that. Sure it's lowered a bit, but nothing outrageous and those large rear tires probably go unnoticed at first glance.
The stock body hides a bit as well but I imagine above 3000 RPM the Borgwarner fed fully built 2J is a hard motor to keep under wraps.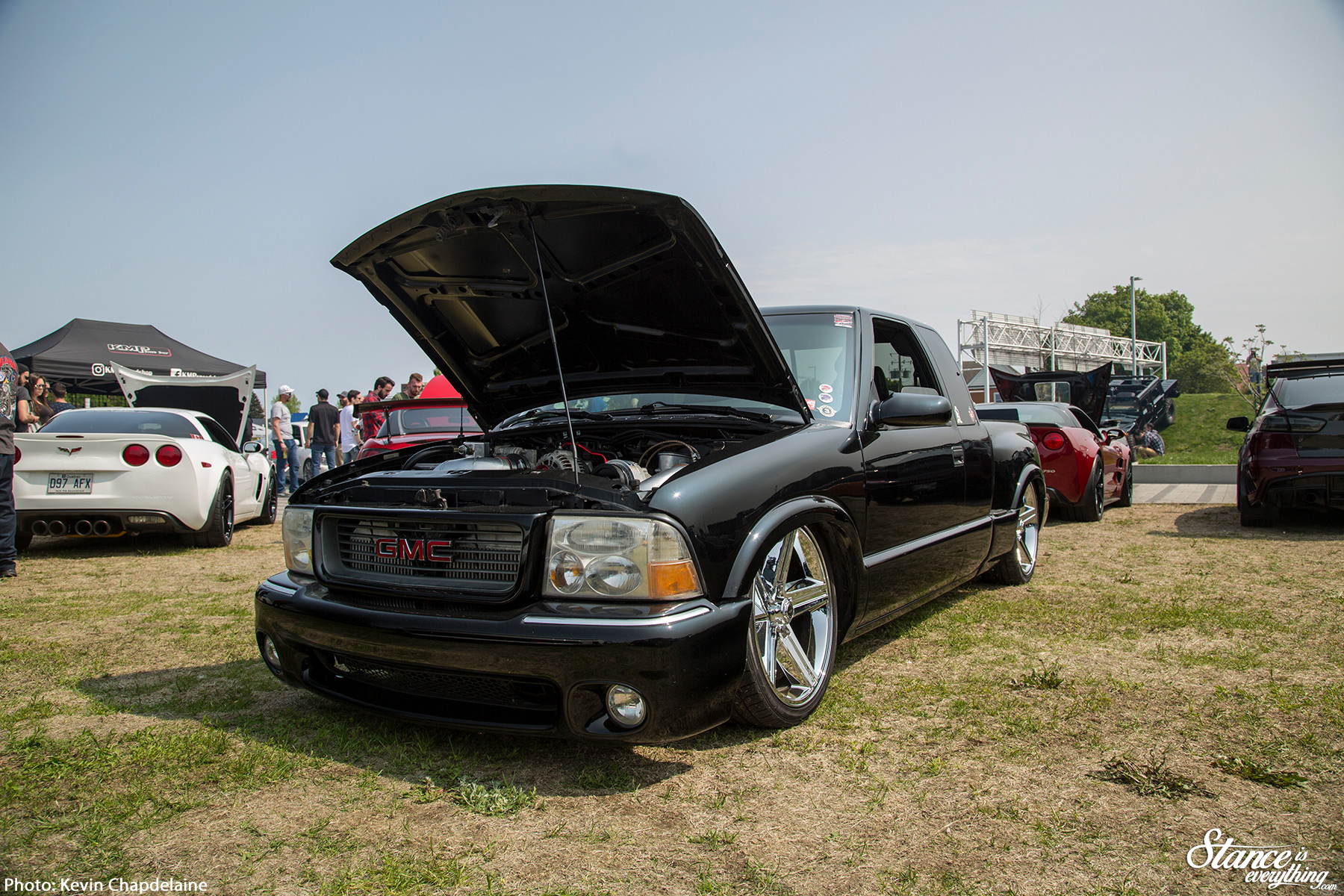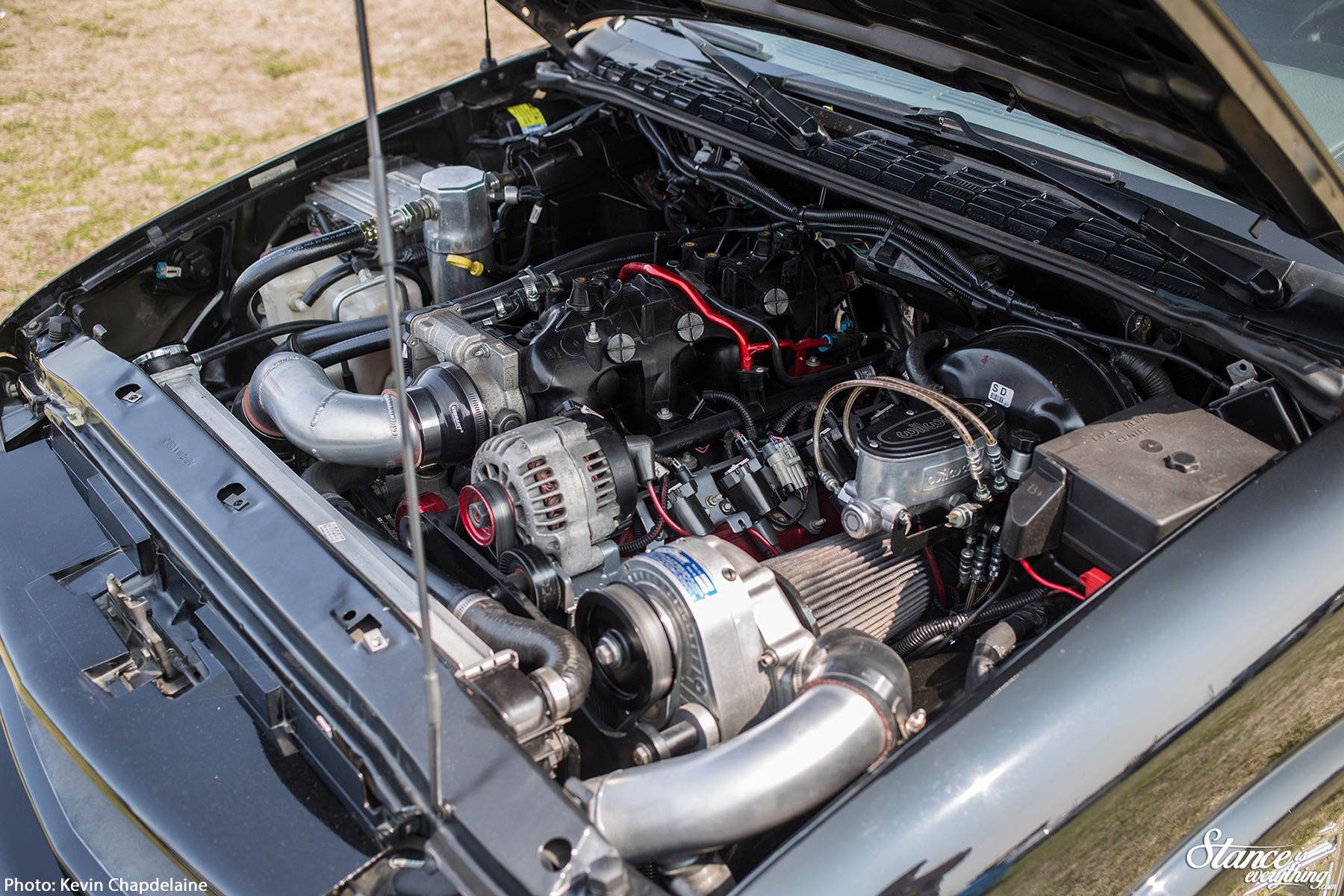 Not to be outdone however, Kevin himself popped the hood on his supercharged LS powered bagged s10. Again Kevin's truck isn't exactly a sleeper, per say, but if you were to assume this car only had a 4.3 during a highway encounter things might not go your way.
One detail I've always loved on this truck are the upsized Iroc wheels. S10s and Irocs I've always been a sucker for.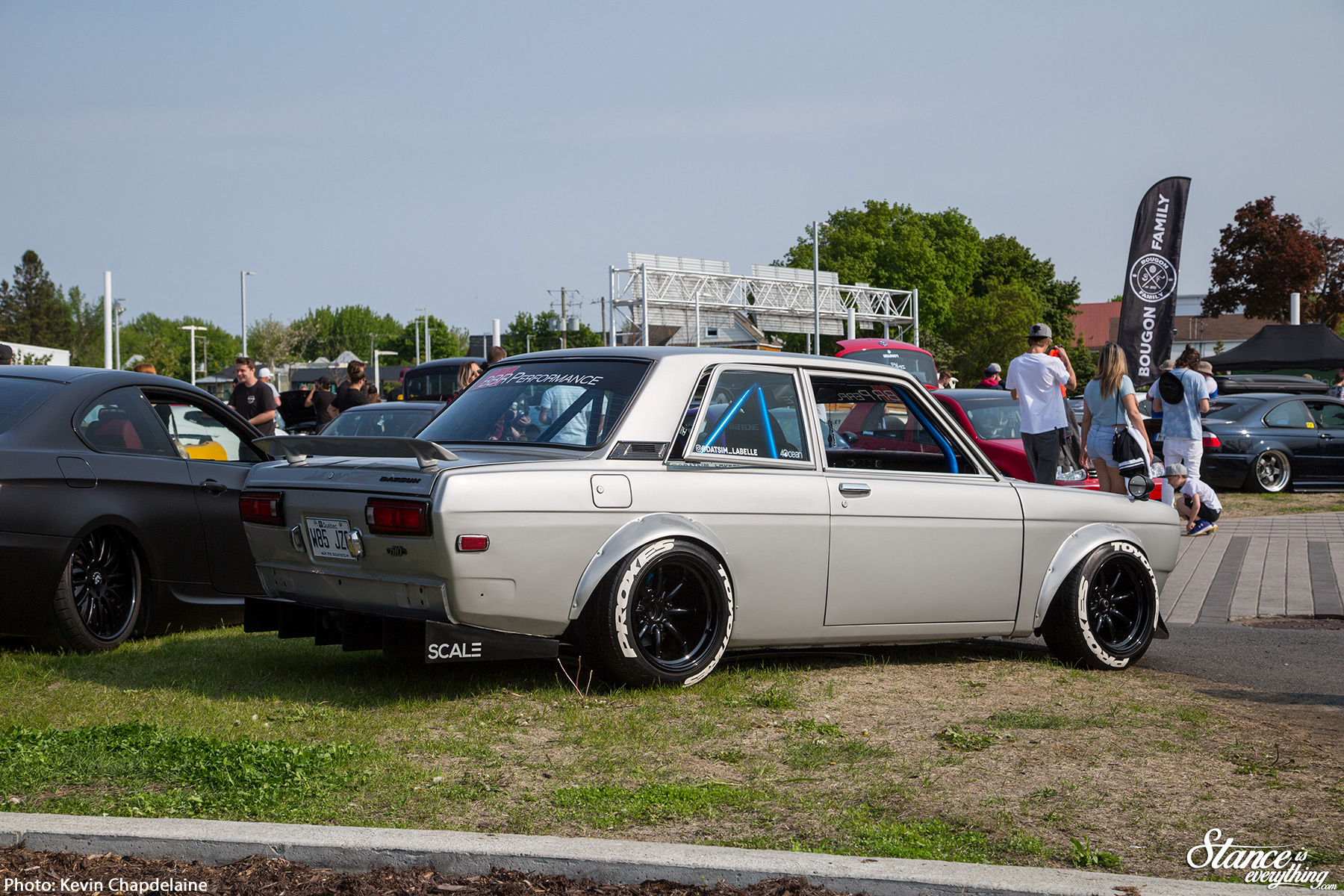 Speaking of love what is not to love about a Datsun 510 sitting on Wats with white lettered Toyo Proxes?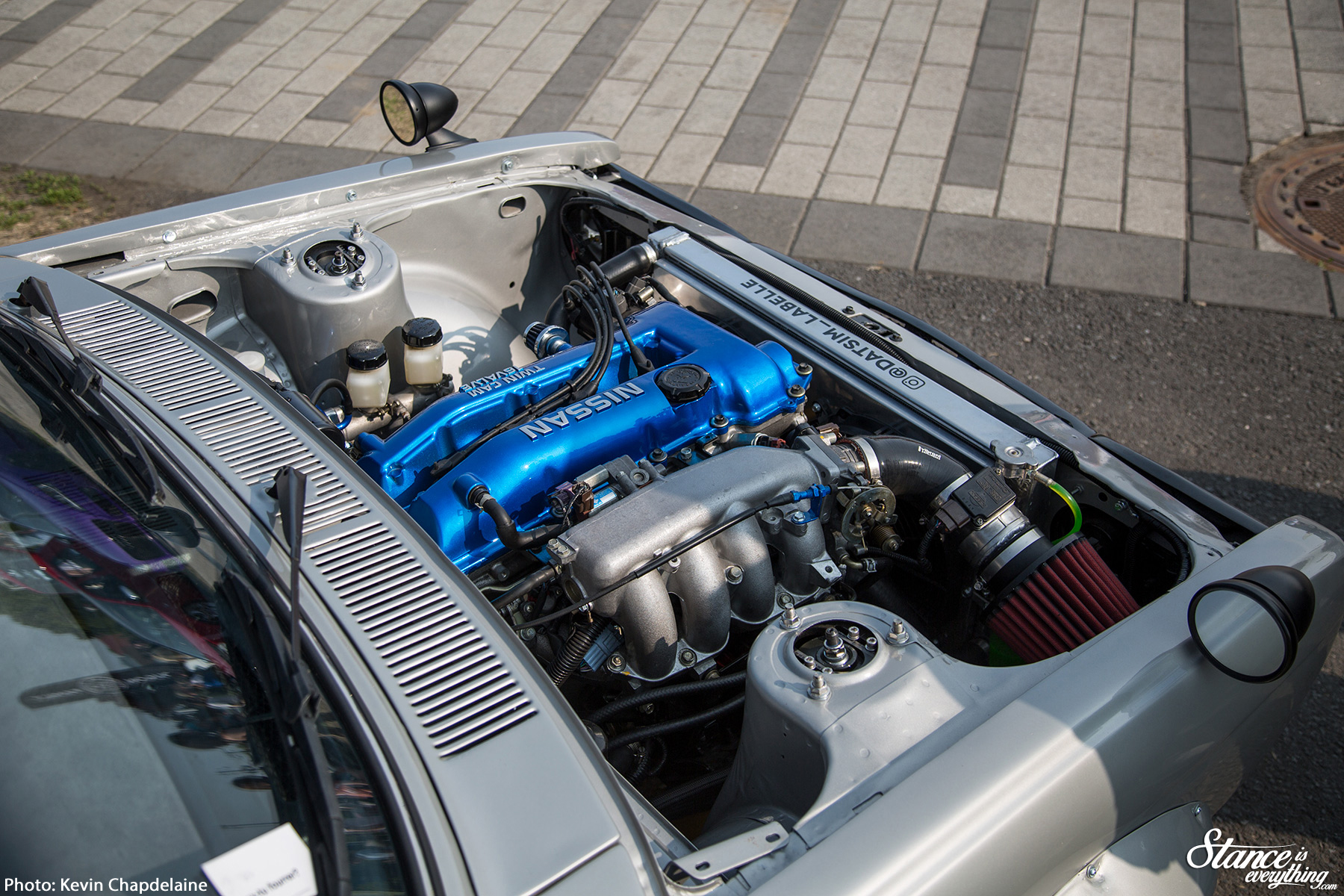 This Datsun is significantly up on power from stock thanks to a very cleanly executed SR20 swap. But that's actually not the most unique thing done to this car.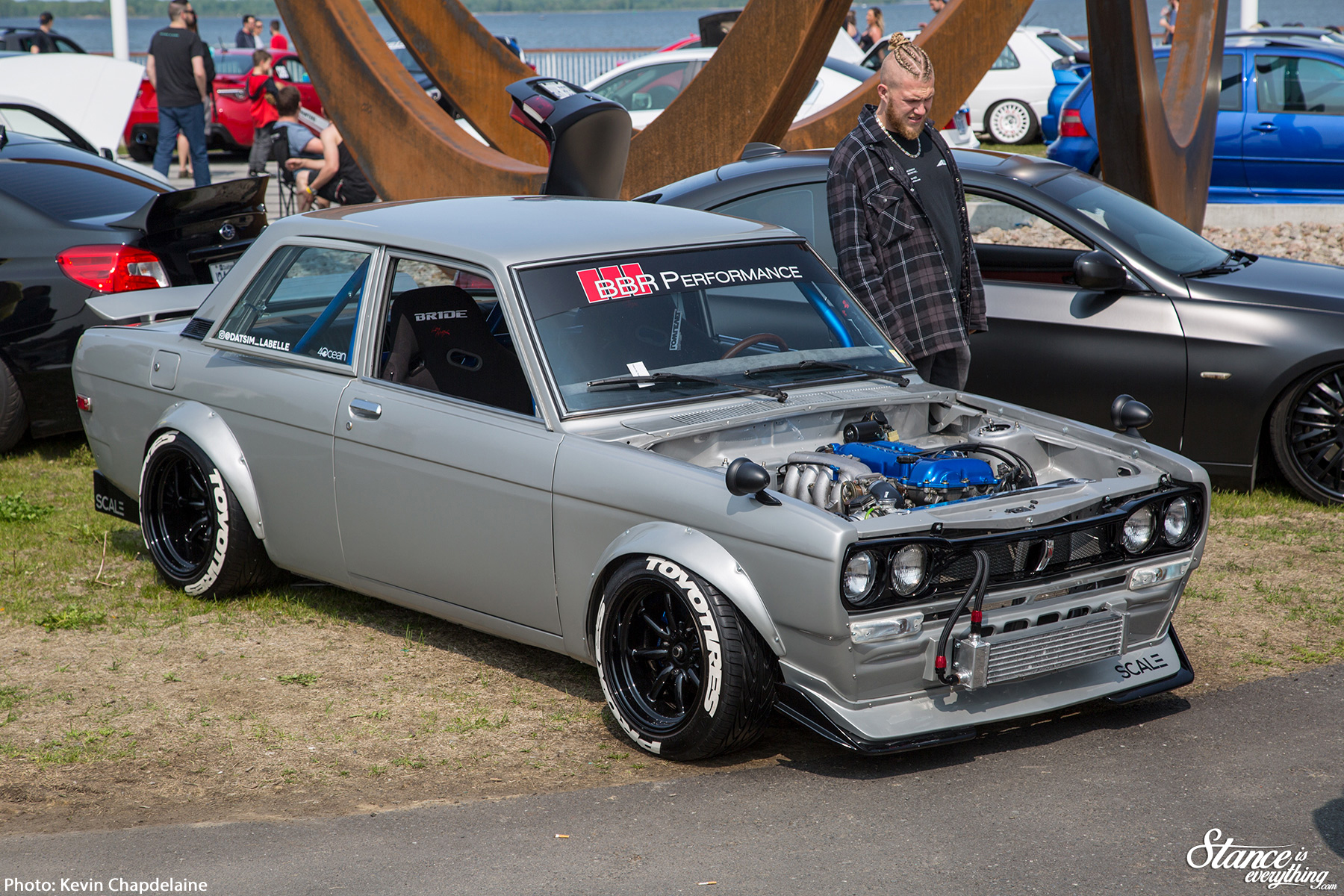 It wears a Carbon Signal Hakobird kit which makes the front end of the humble 510 motor closely resemble that of the revered Hakosuka (the first Nissan GTR). From what I understand it's the only one of it's kind currently in Canada. Pretty slick piece of kit if you ask me.
I might have to bug Kevin and the FCVDO guys for a few more photos from events out in Quebec this summer. It looks like they're hiding plenty of cool cars over there.
Take a look at a few more photos from the show below.