Can you believe we're coming up on six years since I first started Project Why Wait? I hardly can and I've been the one doing it. But at the start of 2021 it's felt like the end is finally coming into focus.
To help relight a fire within the project Jeff Wybrow and I hatched a plan to bring Project Why Wait to his shop IssyFab Speed & Engineering this June.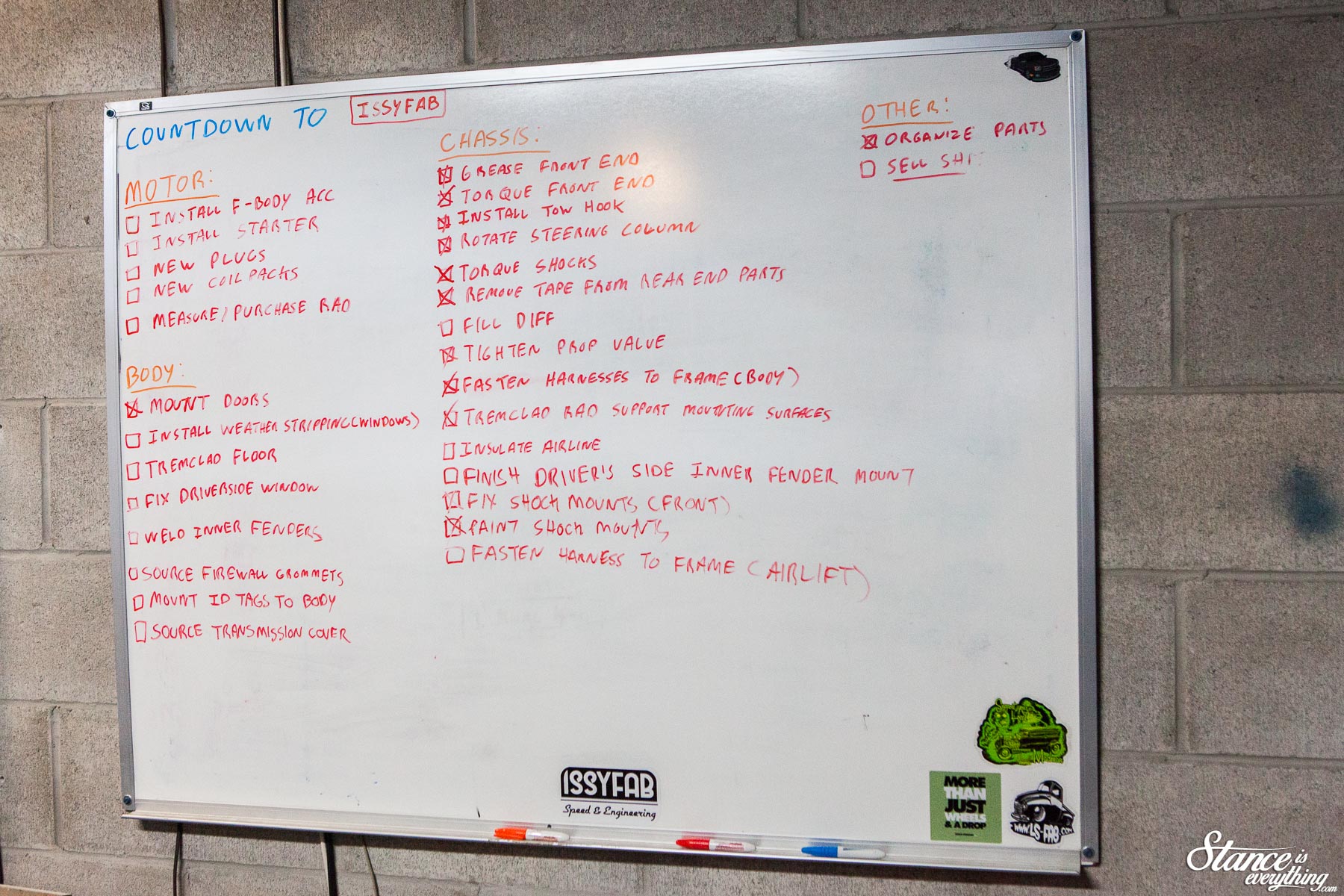 Jeff will finish off wiring and firing the truck along with a few other drivability concerns his shop specializes in. While the #siegmc is gone I will bring my bed in from the backyard and start the metal repair and refinishing needed there.
The truck will also take a little trip to the body shop while abroad, but we'll get to those plans in a different post. Before the truck leaves however, I need to take care of the list you saw at the top of this post.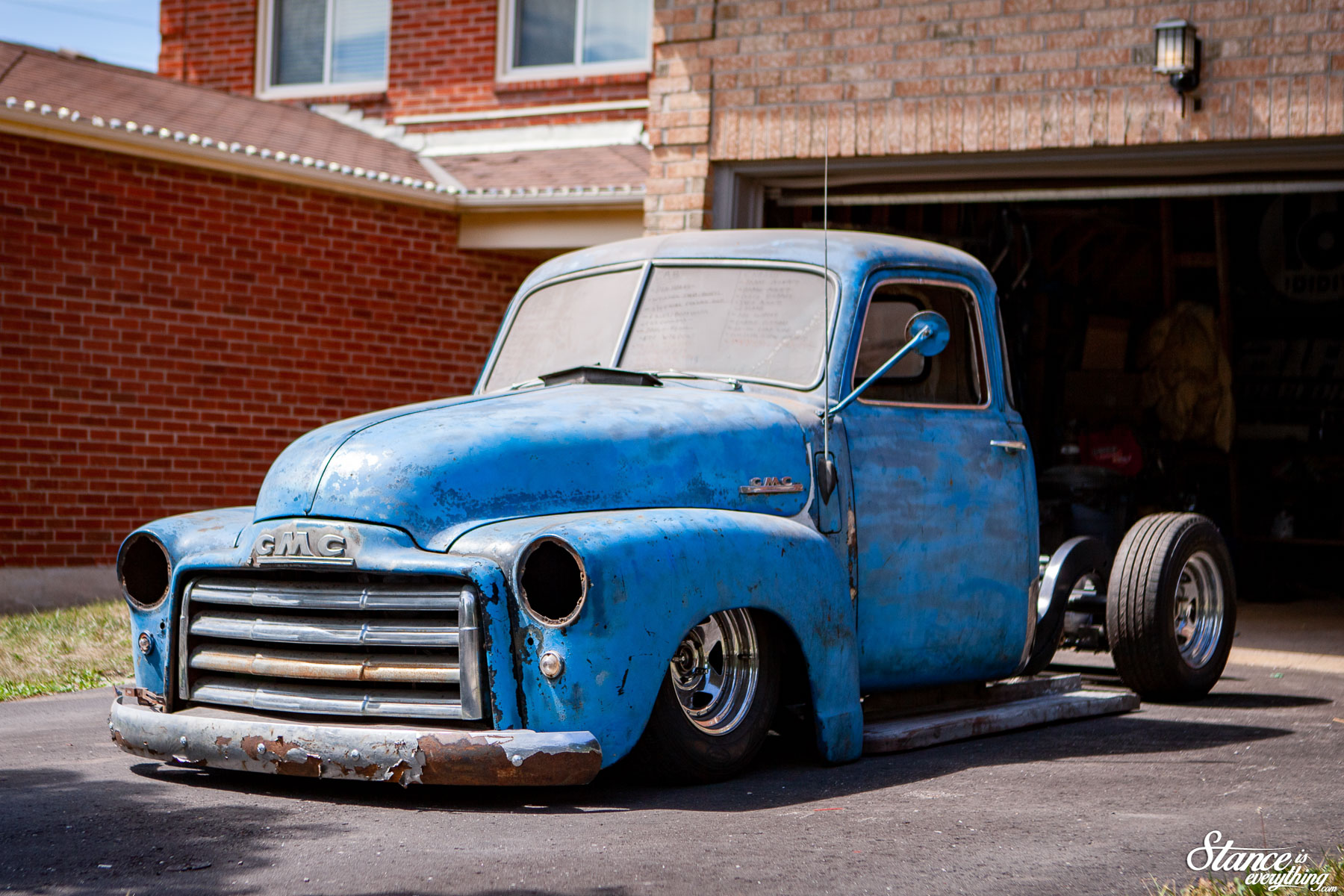 Despite looking pretty complete at times a lot of the truck has just been "put" together. Several items needed coating, torqueing, painting and so forth to really be ticked off as complete.
This includes the back half, which at last check looked like this: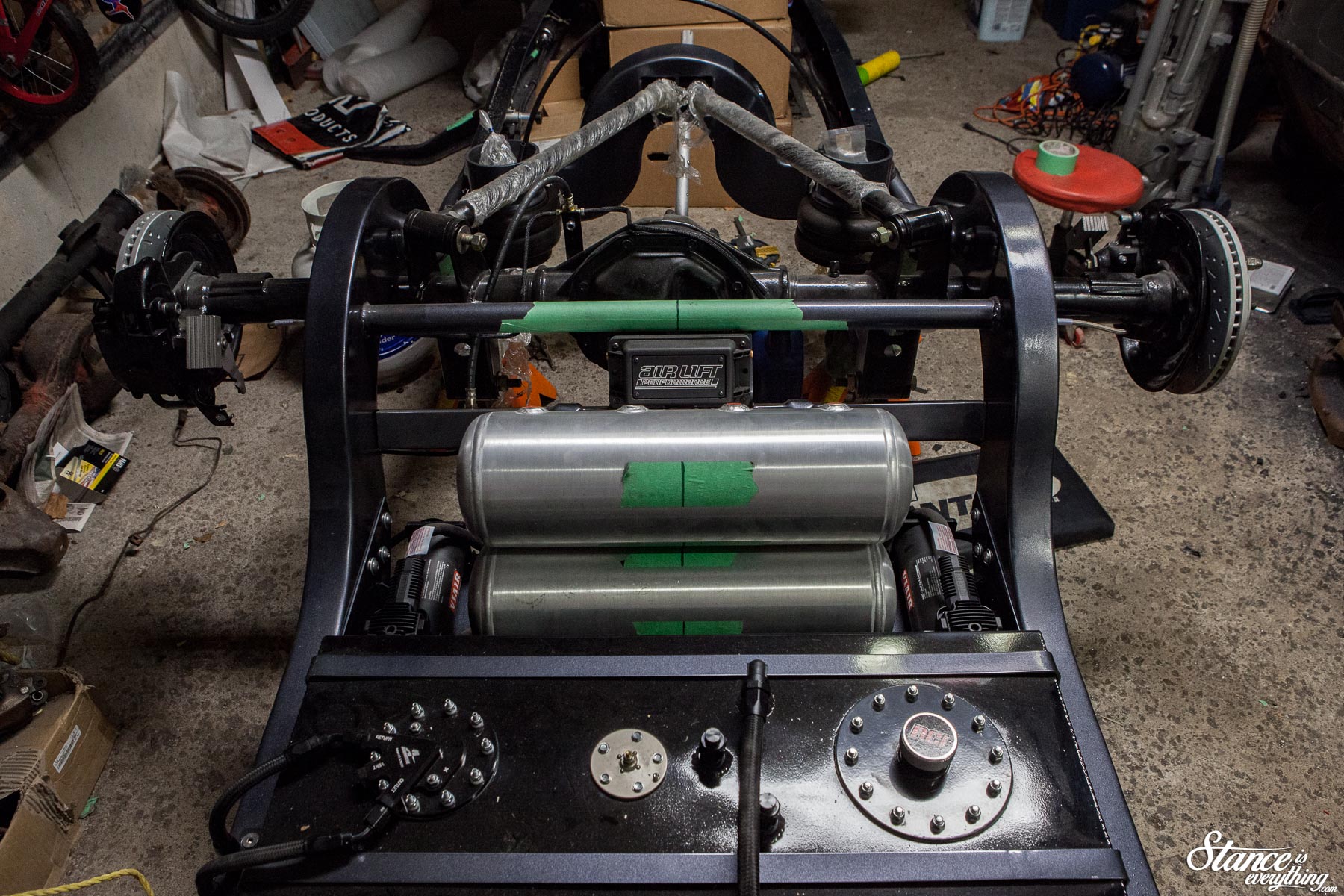 Pretty 'close', but obviously the masking tape, protective plastic and uncoated Airlift Performance tanks had to go. I went back and forth on what color to do the tanks. I bated around a contrasting color, but the most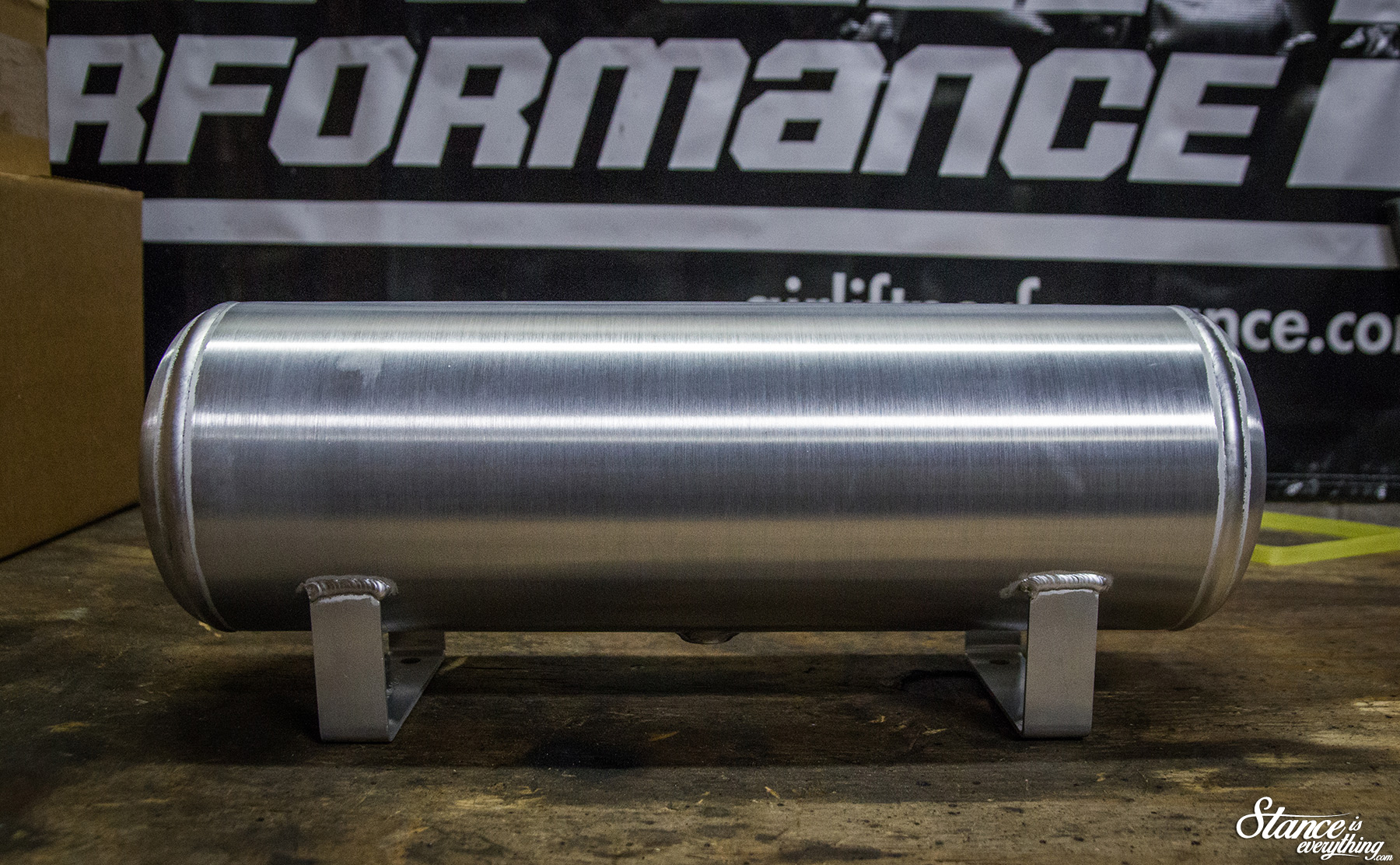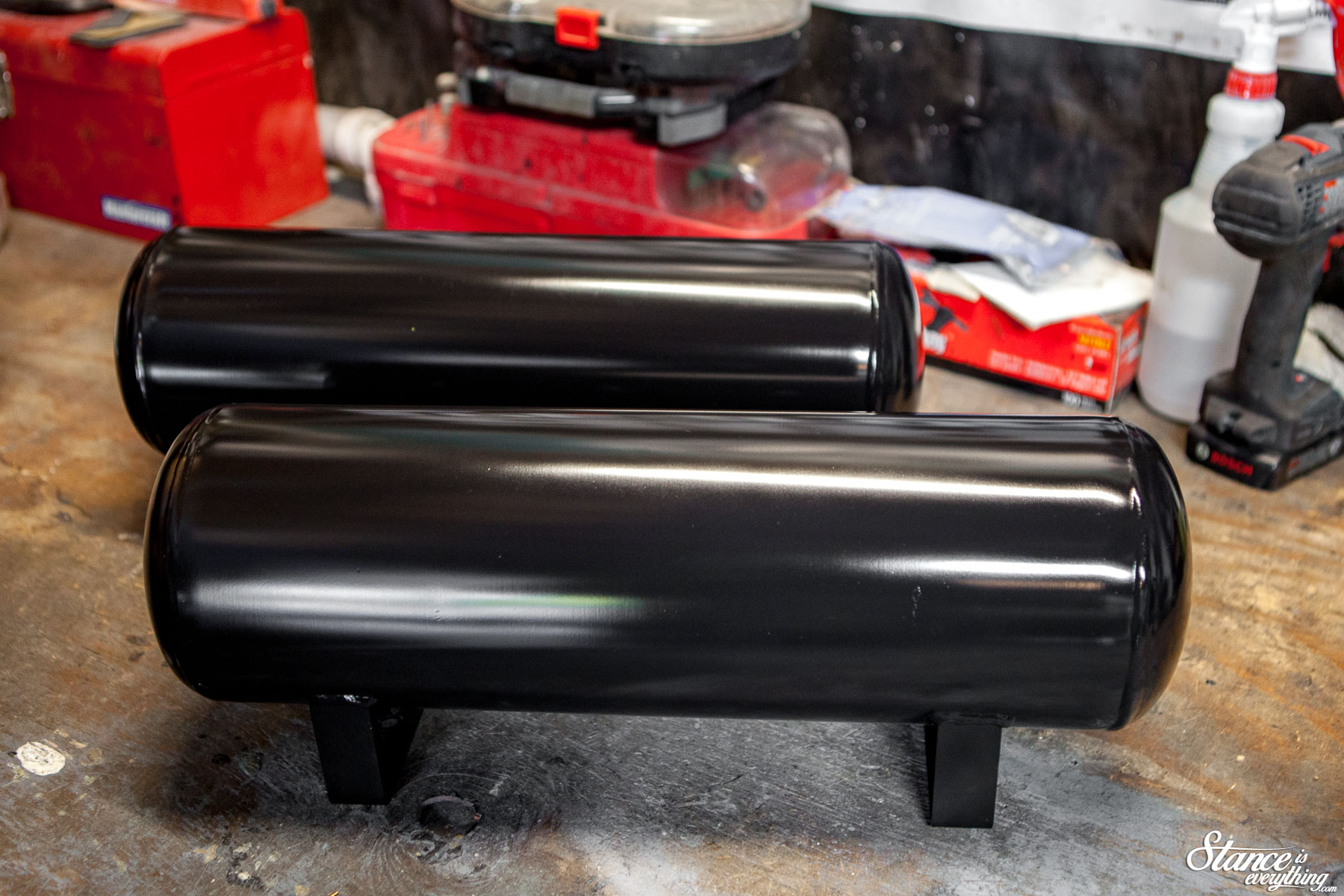 Simplest, but most obvious.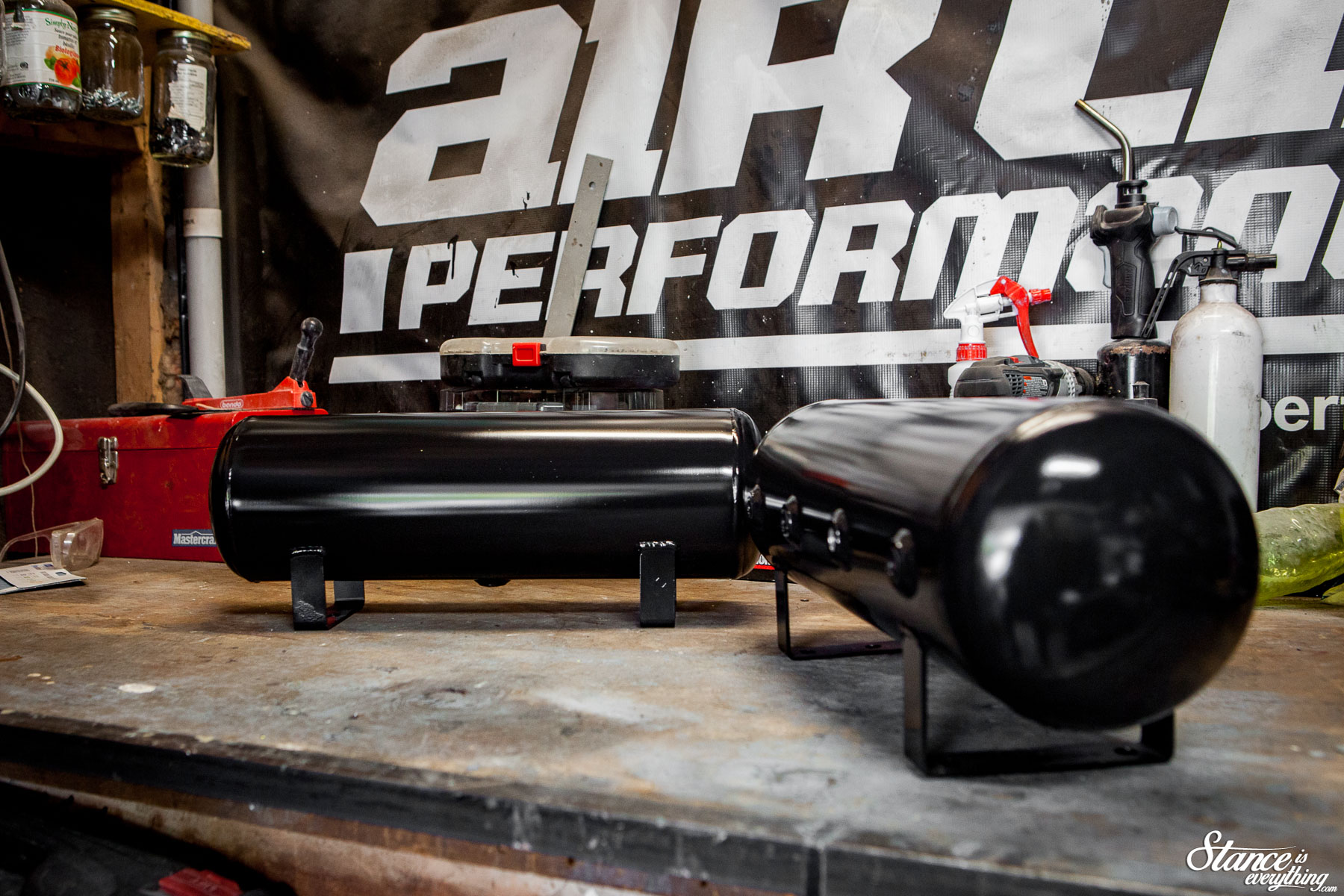 Color chosen, my next slight hurdle was coating. I wanted something that wasn't too glossy or thick but a more natural finish to match the air compressors. After seeing a few items done in Cerakote at GT Custom Exhaust Oshawa I decided to give it a try.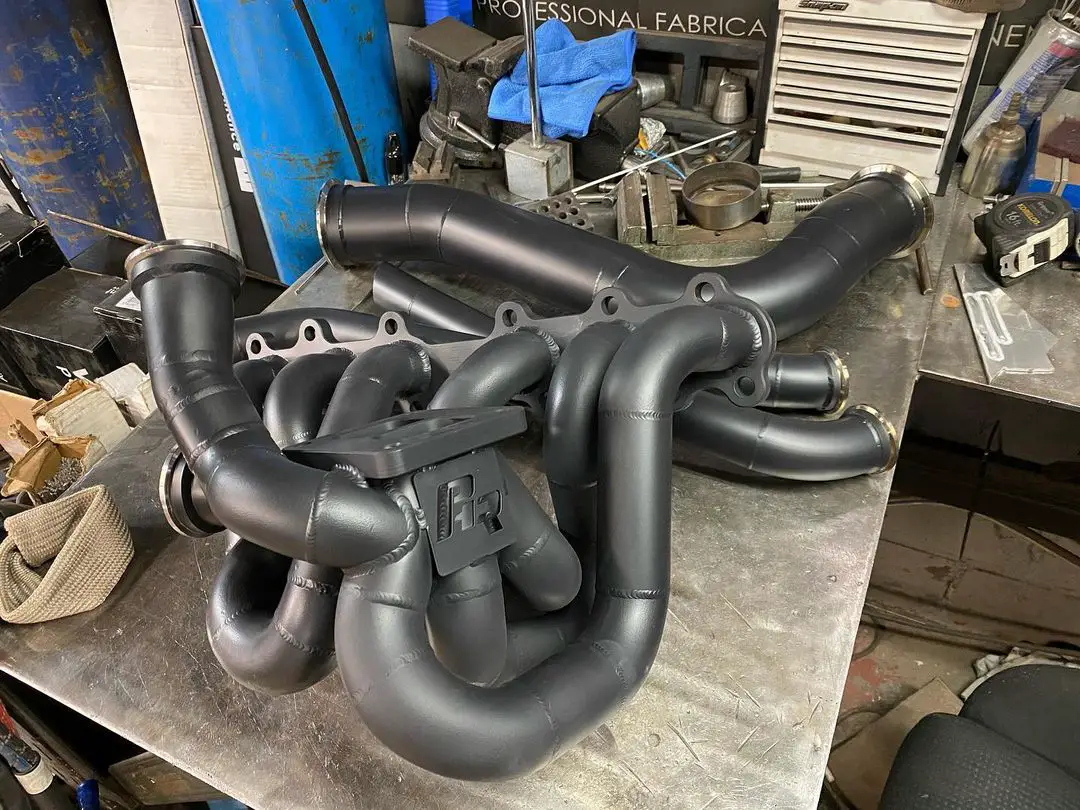 If you're not familiar, Cerakote is a ceramic finish. It's much thinner than powder coat, but still provides abrasion/wear resistance, chemical protection, and it's generally harder than paint.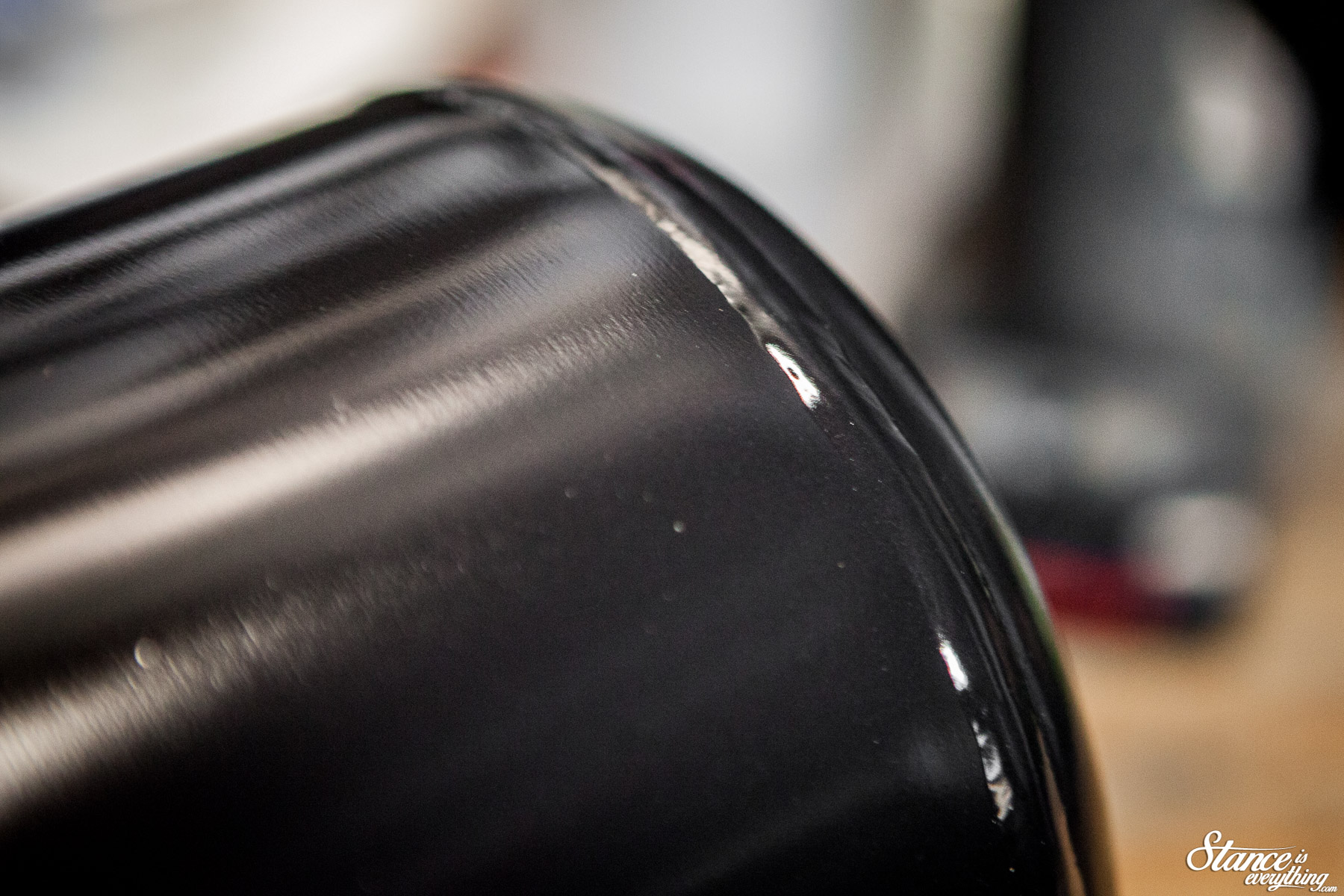 Here in Durham Region Ontario Red Tower Armoury is the leader in Ceramic Coatings. If it needs coating they've likely done it. And if you're not sure if it needs coating they'll help you decided how and what it needs.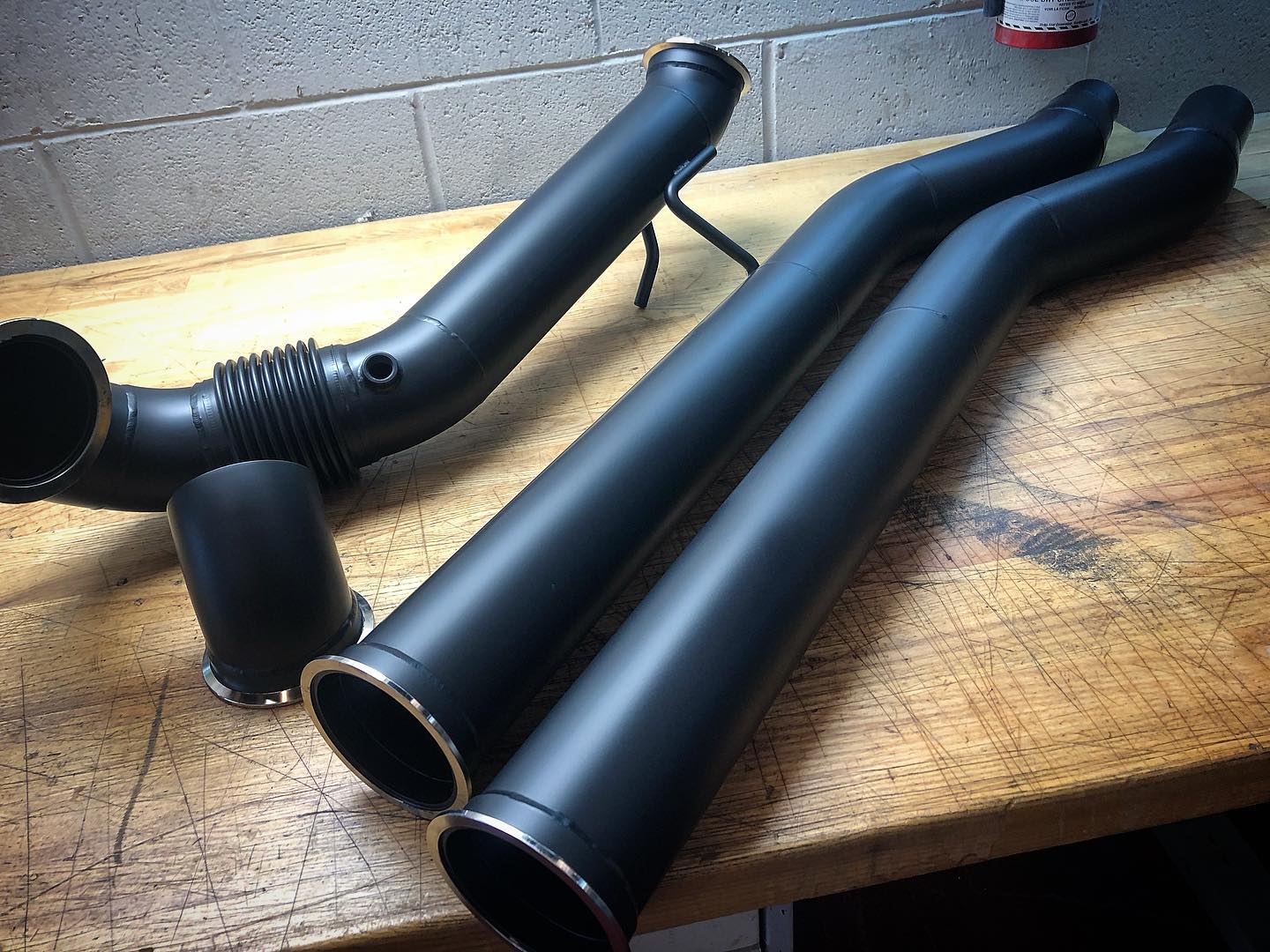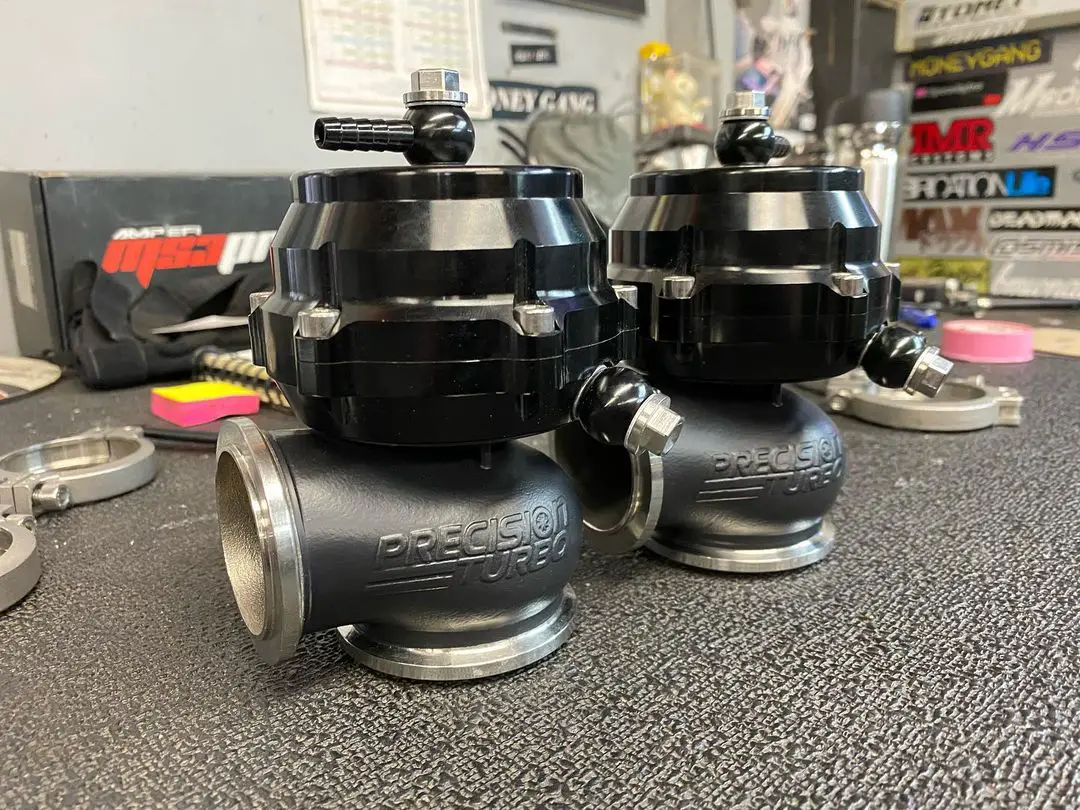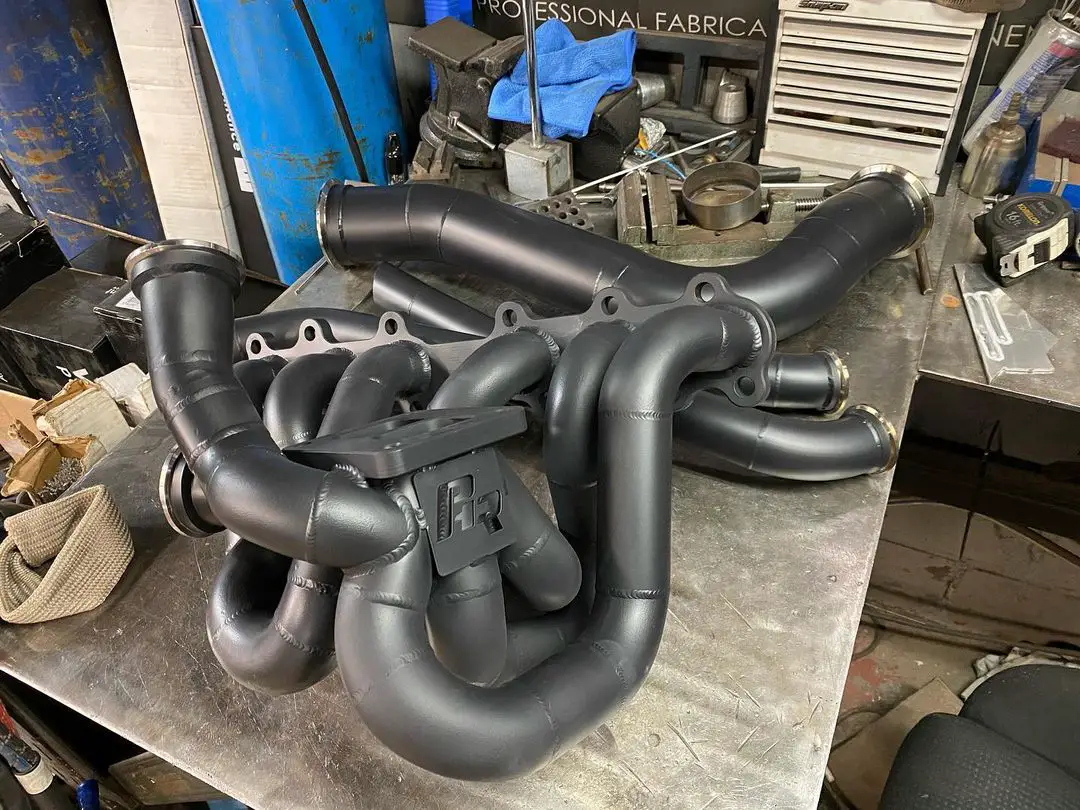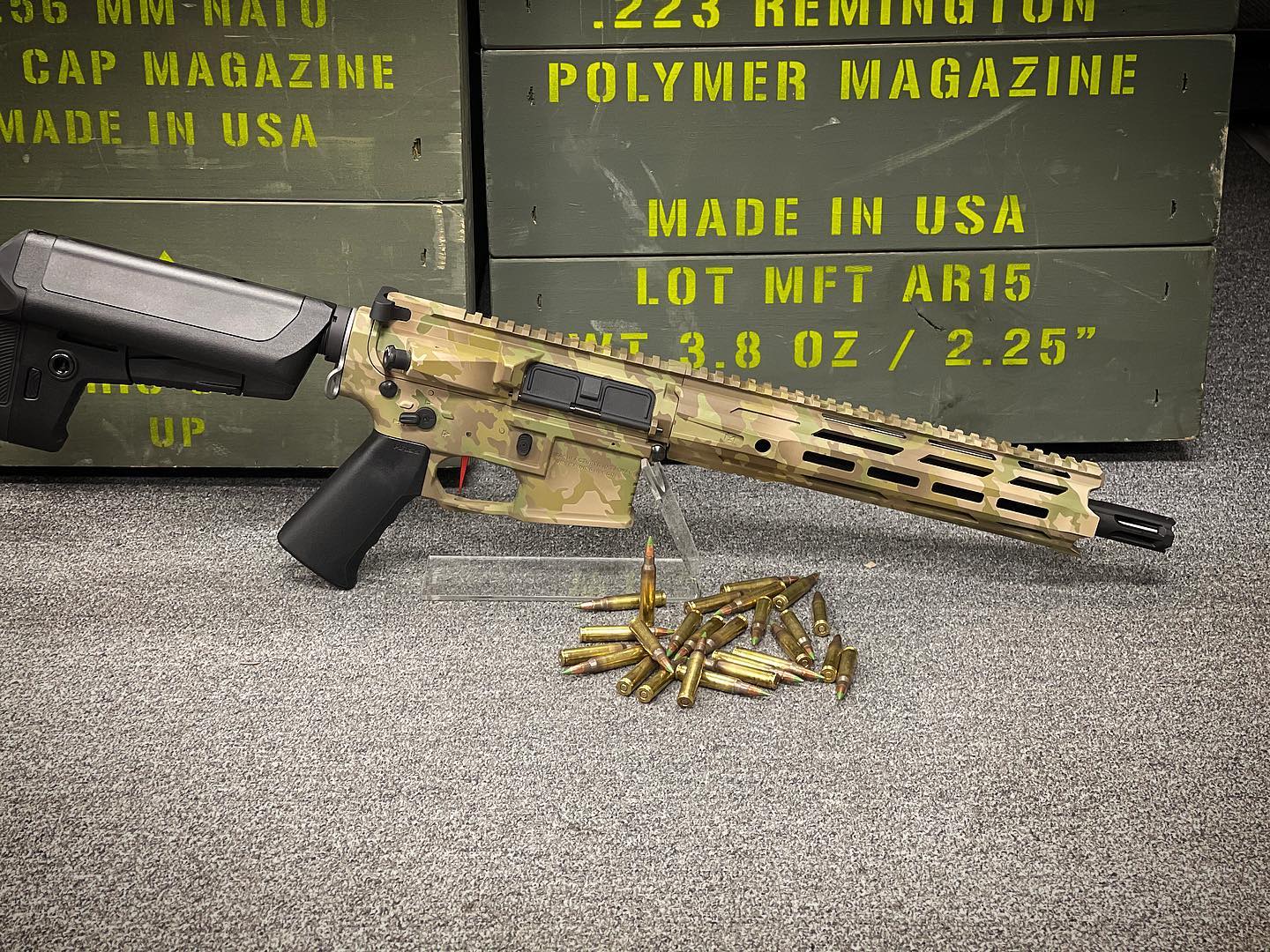 With my tanks being rather low on the complexity scale of work they've done they simply knocked it out of the park.
There's also a few other items they did for me hanging in my garage. But, we'll get to those later as I assemble the interior.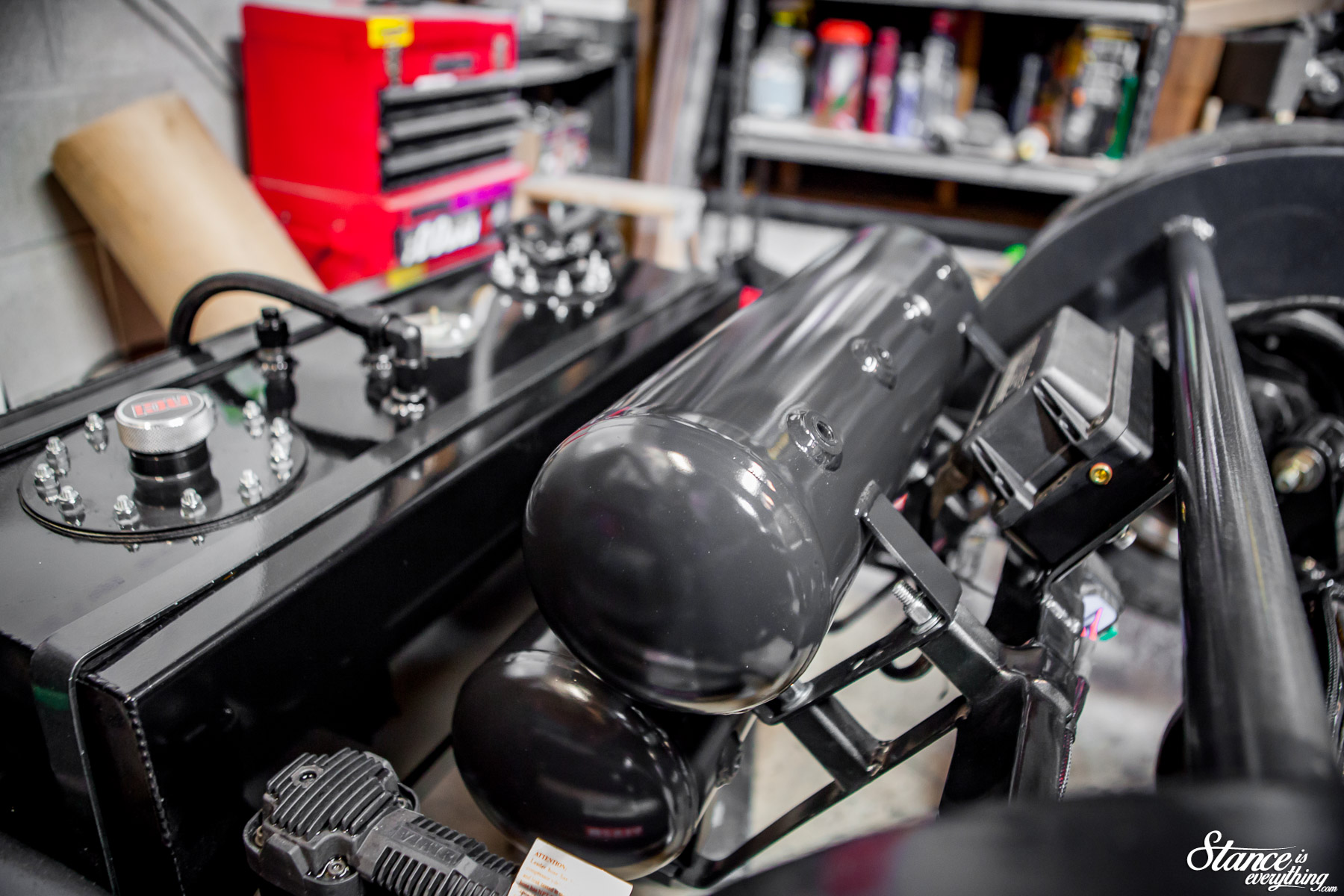 The tanks are black now, but the grain of the aluminum is still visible, as are the welds and all the craftsmanship Air Lift originally put into the pieces.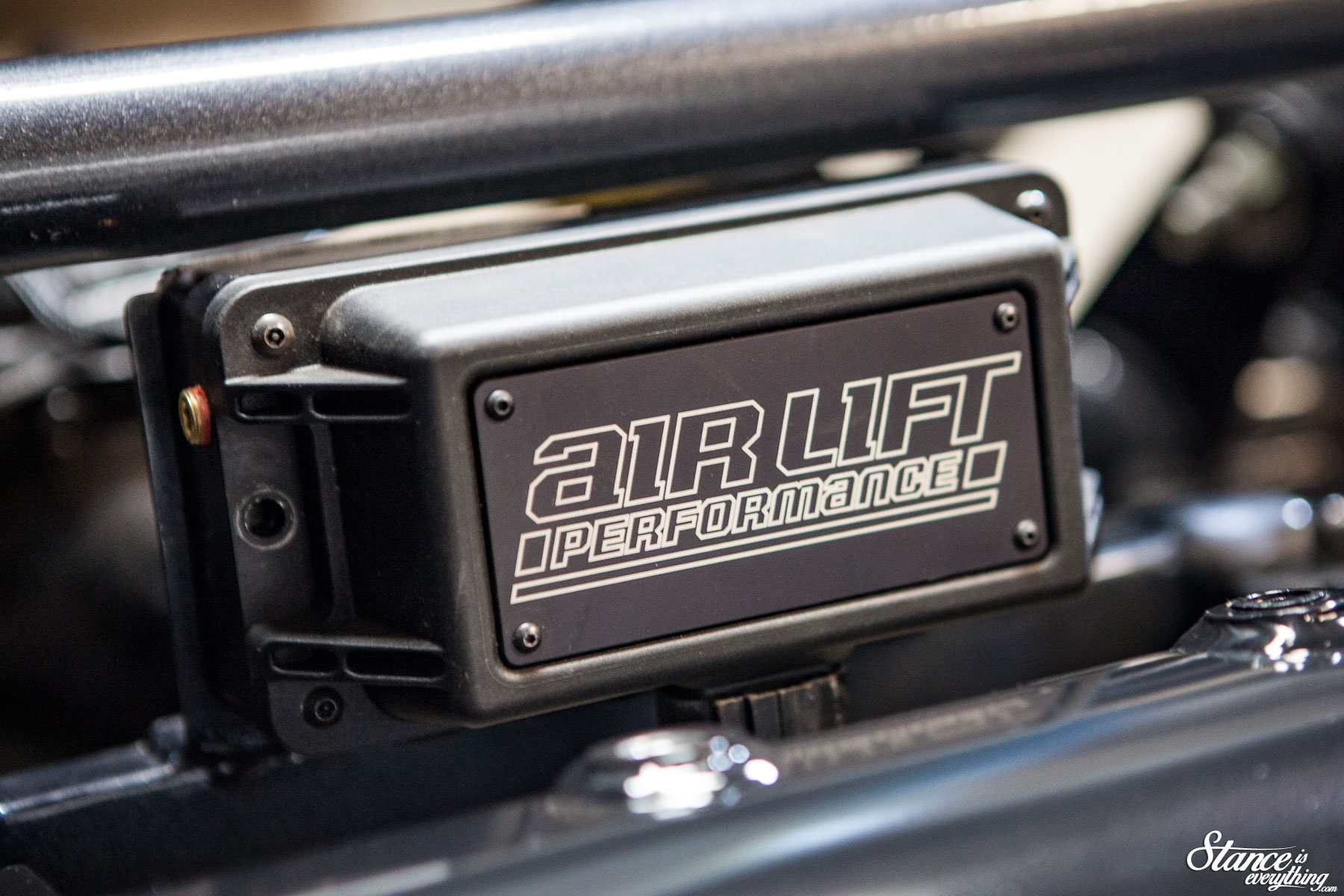 More importantly, it looks great next to all of the other black components. The RCI Fuel Cell, Viair compressors, and brake lines. Also, worth noting, in these photos the chassis is nearly completely wired.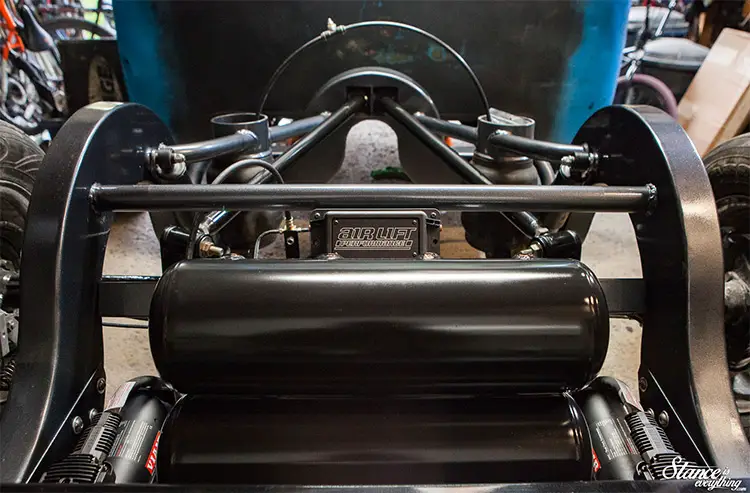 The main rear chassis harness has been run through the frame, in addition to the Airlift main harness run in this post from 2018.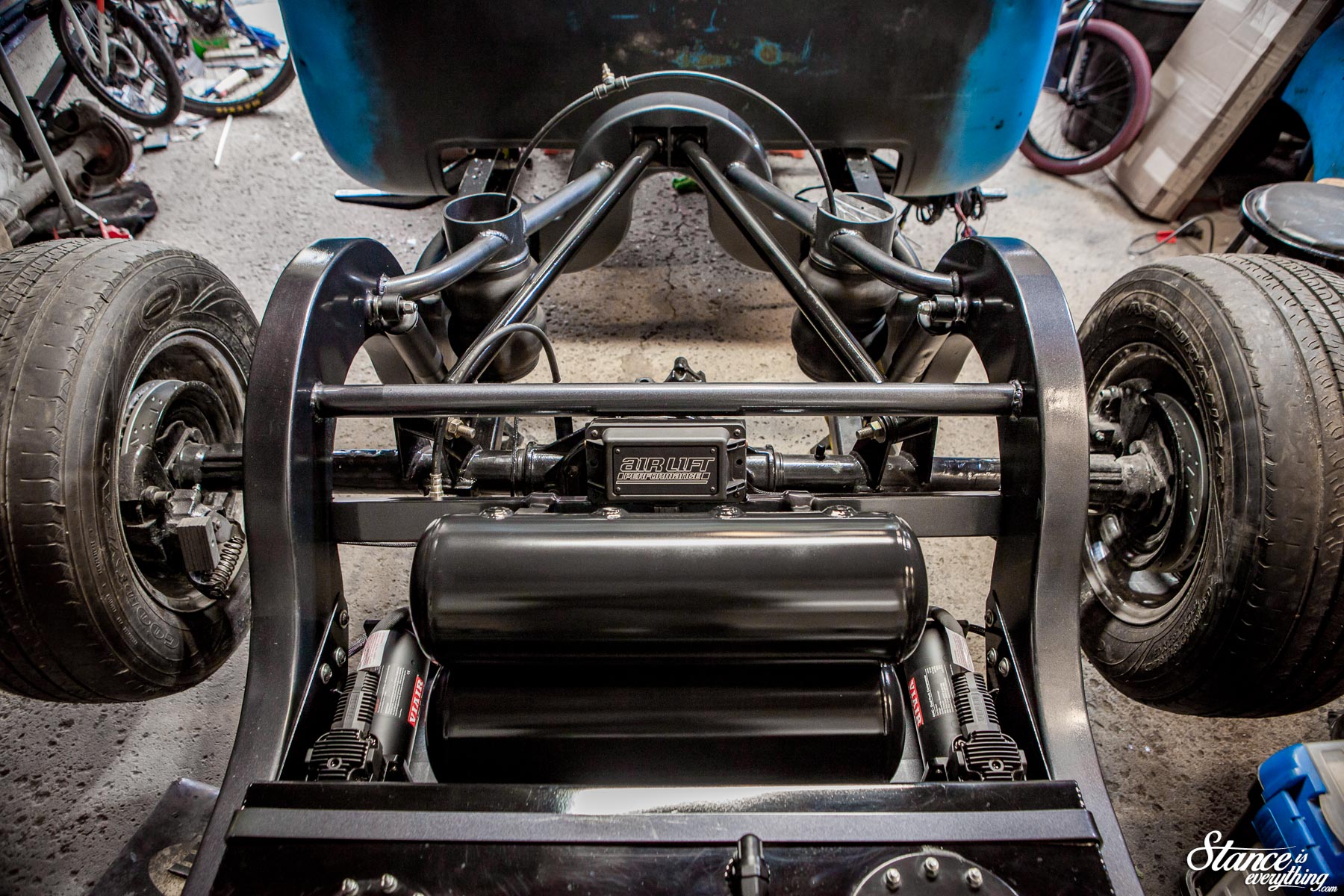 Since the photos above, I've been in the garage at least three nights a week sniping items from my list. Mid June is about thirty days away and I've got plenty of work to do!
As always follow me on Instagram for shorter updates on the progress as I move along.