Sometimes I think the idea of six degrees of separation isn't just an idea or theory but an actual fact of life, and this featured ride is a perfect example.
When this blog was in it's infancy I shot a quick point and shoot photo of an Impala at one of the weekly Applewood Show and Shines.
I sent the picture to my friend Keven who told me that the car was actually owned by his girlfriends father Dale this set the wheels in motion to get this Impala the shine time it deserves on Stance Is Everything.
Dale saved this 62 Impala from becoming a potential rats nest in the confines of a  dusty barn in  Vancouver British Columbia and transformed it into the beautiful piece of machinery you see before you today.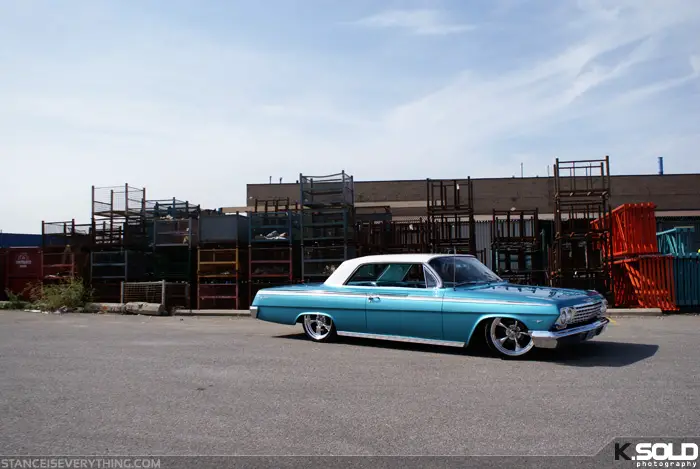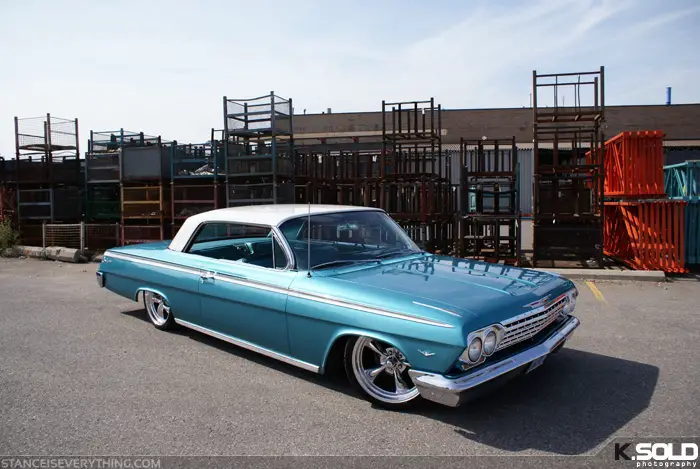 Once Dale picked up the car he chose to go the resto-mod route which meant the first stop was the paint booth for a little TLC.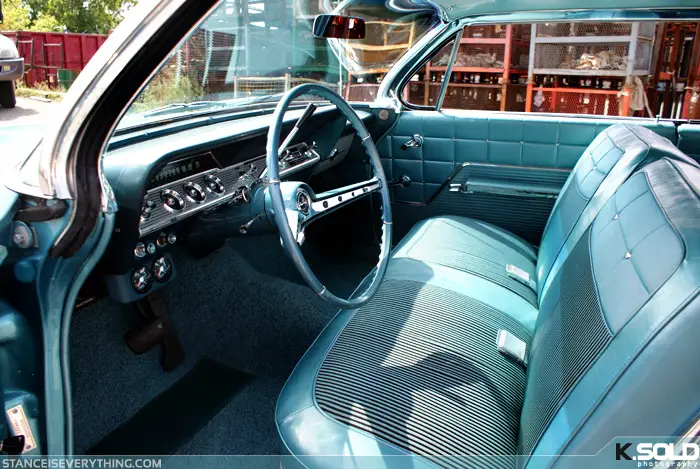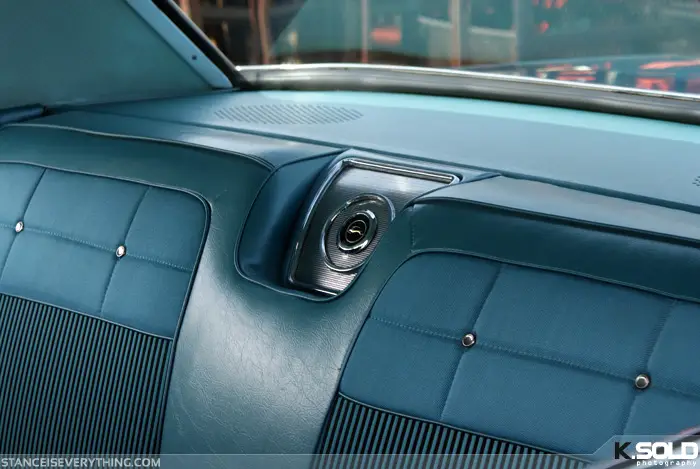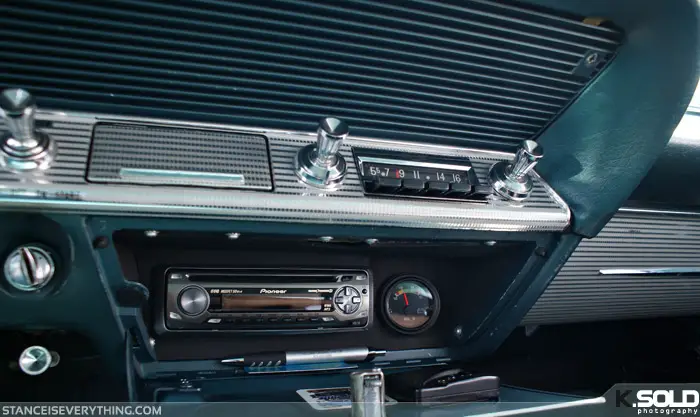 Once the interior and exterior got some love a stealth air ride system was added along with oversize torque thrust wheels which compliment the freshly rejuvenated chrome bumpers and trim.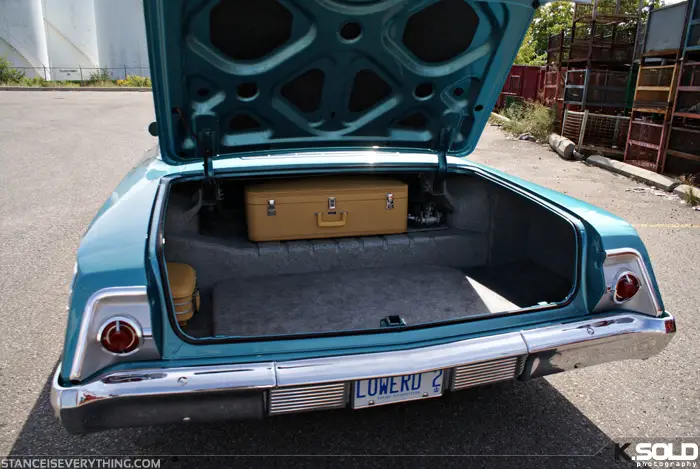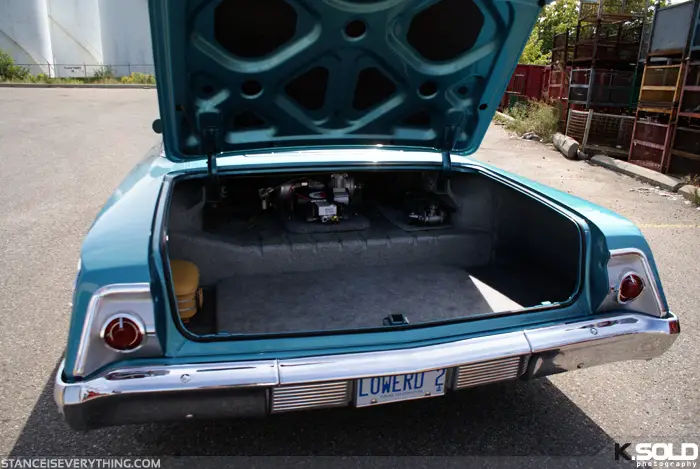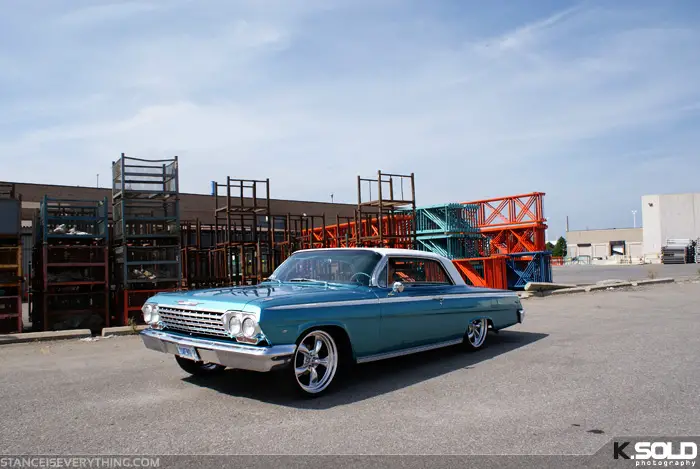 The Impala is noe Dale's weekend toy which he loves to show off at local Toronto area cruise ins.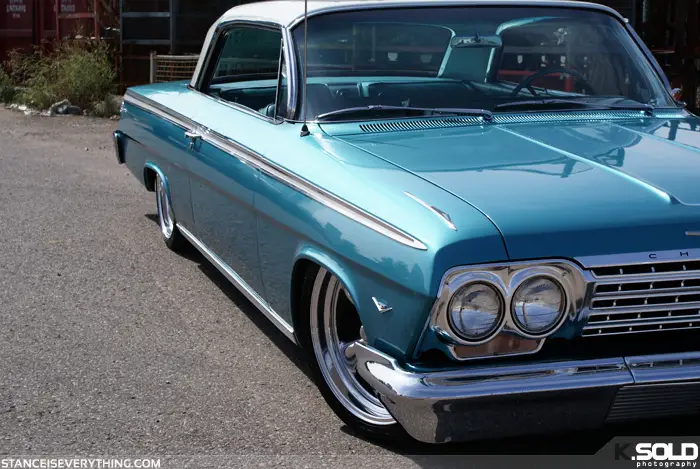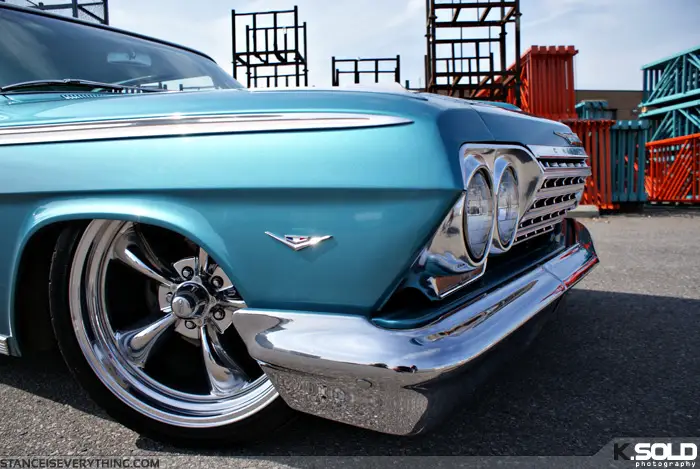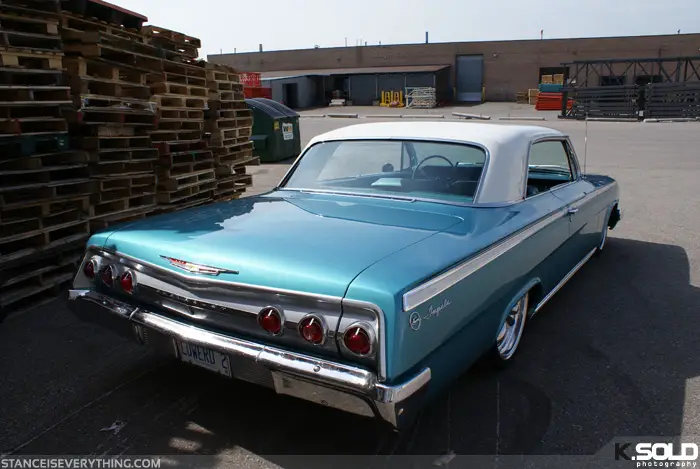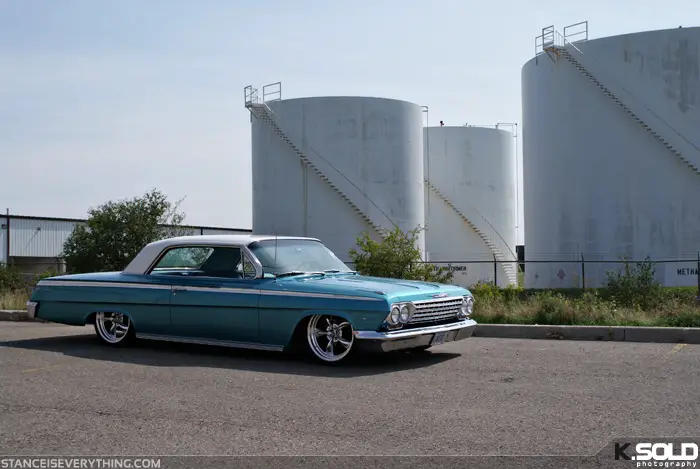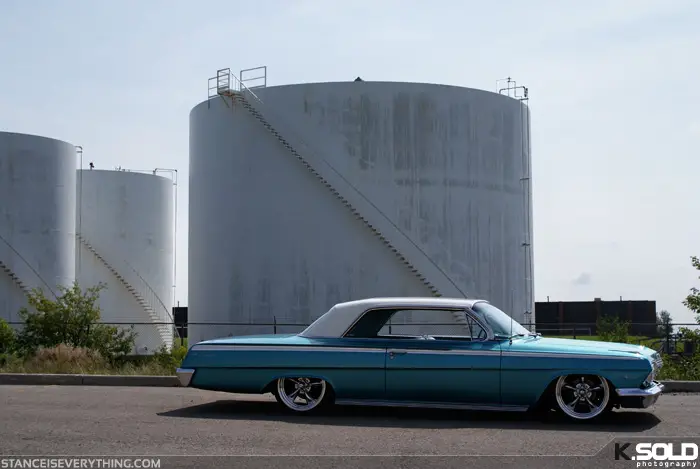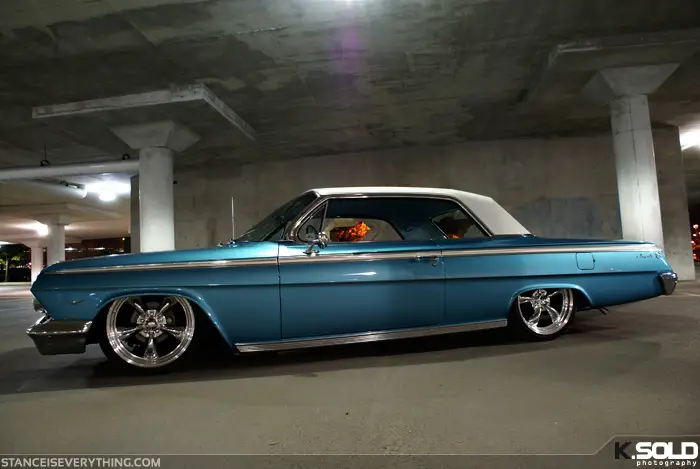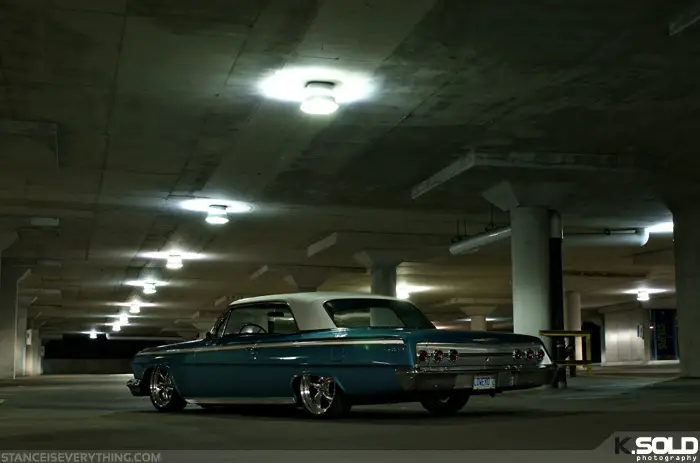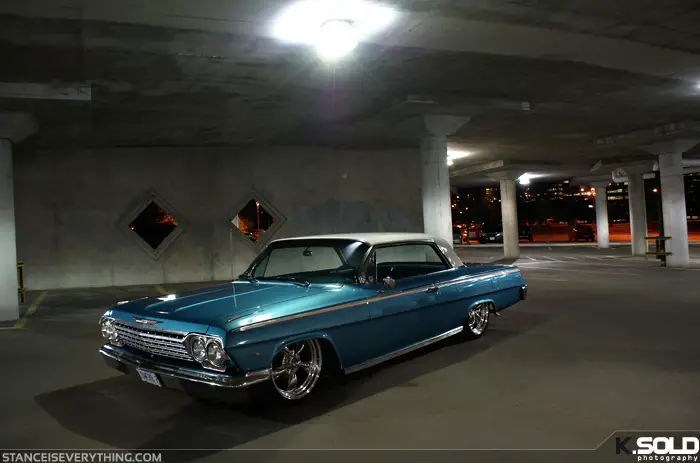 In one final example of six degrees of separation Dale's wife is a flight attendant who happened to have Chip Foose on one of her flights, and after a few how do you do's Dale is now the owner of a personally signed marker and pen illustration of his Impala.
Some guys have all the luck.
Thanks to Keven for shooting these photos for me, and Dale for allowing us to feature his ride.
Expect to see a lot more photos from Keven on this site as he is about as down as it gets in support for this blog.
As always if you want your car featured send me an email at [email protected]