Being Canada's largest bmw community maxbimmer.com is known for having a few nice rides, however it's been minute since someone on Max built up a simple, clean, low, e36. Doogee has been a max member for awhile now and every time he started a new thread with photos of his car I saved them for a future e36 Theme Tuesday. When he got a new set of wheels and spun his coil overs down I knew that this car deserved a post all to itself.
Doogee's 328is has undergone a remarkable transformation over the last year or so. After being rear ended by a preoccupied young driver he took his car to one of the best shops in the city and got it repaired to essentially factory, if not better, condition.  At this point the car already had a few appearance and performance related modifications however the car really caught my attention when he pulled out his H&R sports and installed Bilstein PSS9s.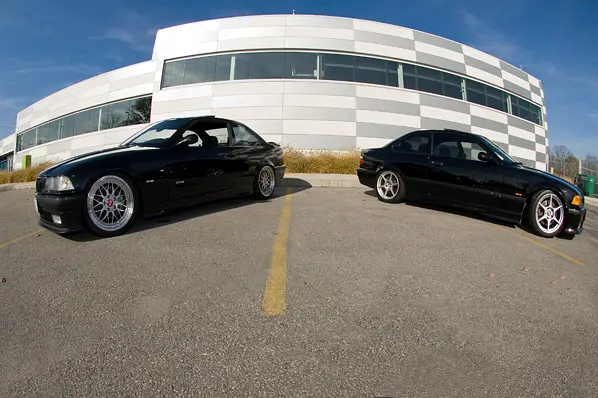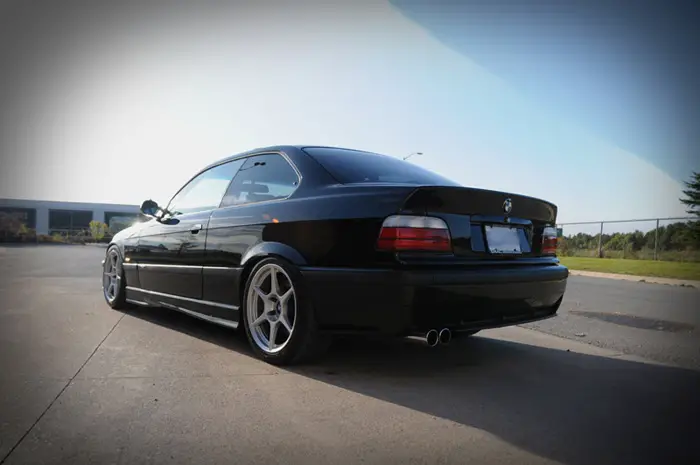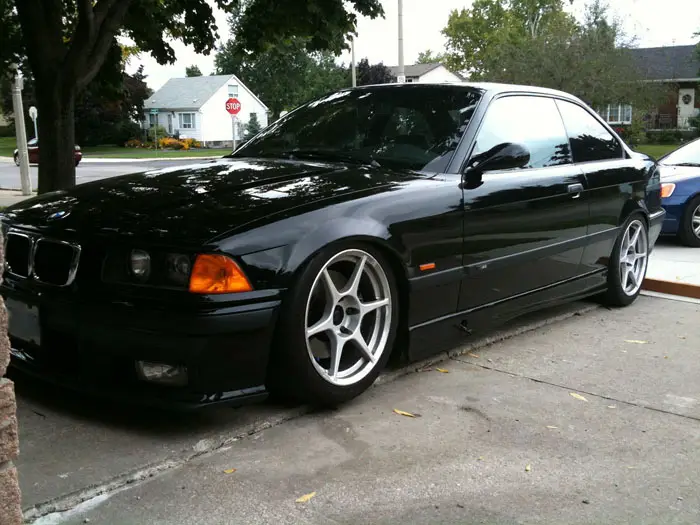 With an M bumpers, a new stance, Kosei K-1s, and a bunch of performance mods including: an M50 manifold, AA intake, Remus Exhaust, X brace, sway bars, and a reinforced sub frame it seemed like Doogee was just about done with this e36 modification wise and ready to make the jump to an m3 (some argue he might not actually notice a difference at this point).
That was until he found a set of oem style 5's and lowered his car a bit more. His new look proves once again that not only are style 5's one of the best oem BMW rims ever made (M parallels are another), but that you don't need much more than subtle mods, clean paint, dope wheels and a perfect stance to look dope.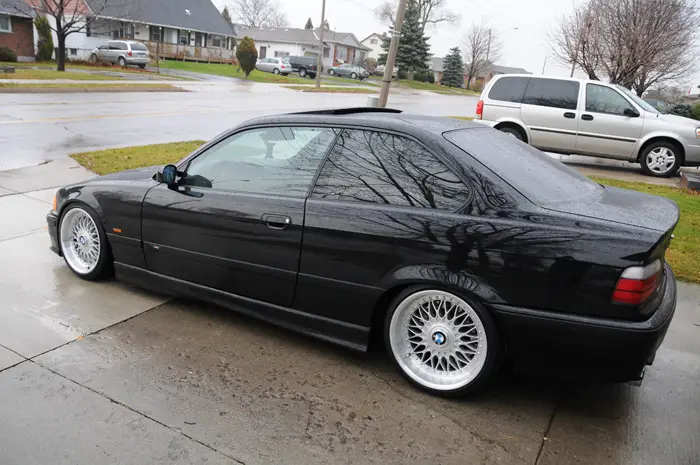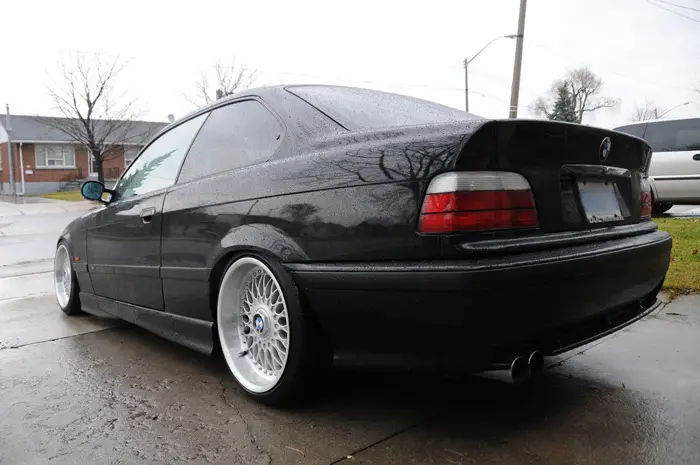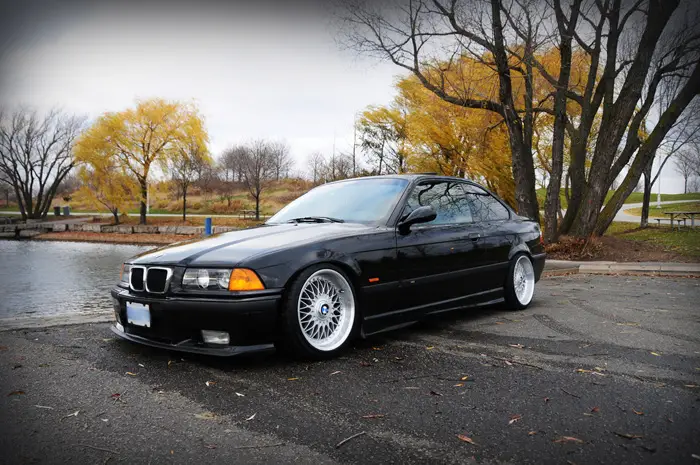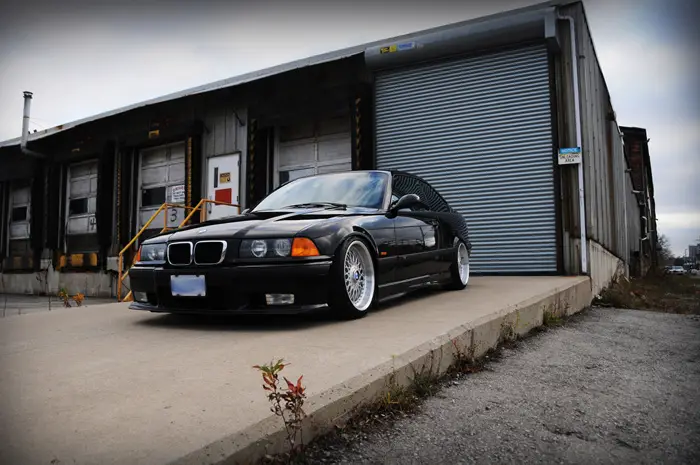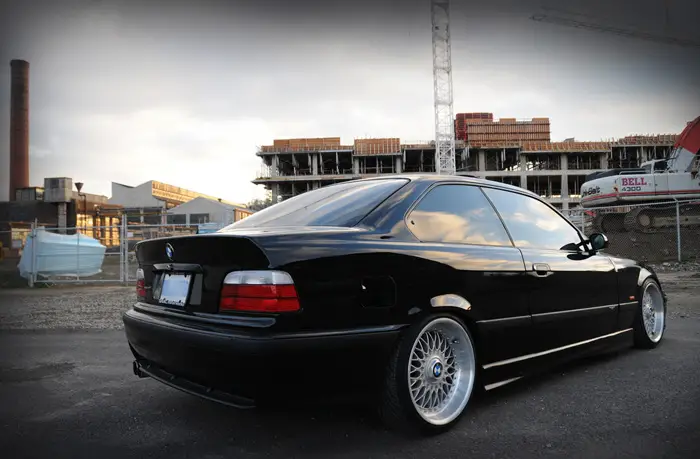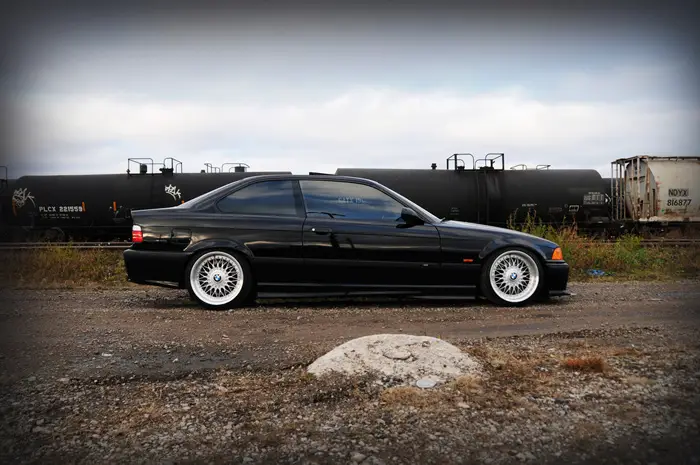 While I should have posted this car multiple times before judging by Doogee's sense of style, taste in mods, and photography skills this is not the last time you will see this car posted on stanceiseverything.com e36 owners take notes, this is how it's done.