Today's blast from the past doesn't really go all that far back, just to a time when GTA e30s were low with wheels were sunk into fenders.
Though now sold this alpine white e30 will be remembered as one of the first e30s in the GTA do go down and out.
While I don't quite remember the first time Leonard popped up on maxbimmer.com I do remember the reaction he got when he posted pictures of his 325is. Jaws dropped and people gawked. No one could deny that hate it or love it this car was pushing the boundaries of GTA e30 tuning at the time.
Slammed on KW Variant 2's Leonard's car sat on 16×9.5 and 16×10.5 BBS Rs wheels with an et of 0 and -3 respectively. These now rare wheels (production stopped in about 91 or so) were originally seven inches wide and shipped in all the way from Germany to the USA before Leonard picked them up.
To get these wheels to fit the rear fenders had to be rolled, flared, and cut, in addition to running serious amounts of camber.
I still remember my girlfriend asking me what was wrong with his wheels the first time we drove behind him on a max cruise, funny to think about that now since she's pretty up on slams now though she won't admit it.
It wasn't just the wheels, height, and m-tech add-ons that set this car apart from the crowd like Randy was one of the first people to run HIDs in smoked ellipsoids on an e30. This was a big deal since at this time HID kits were still pretty costly.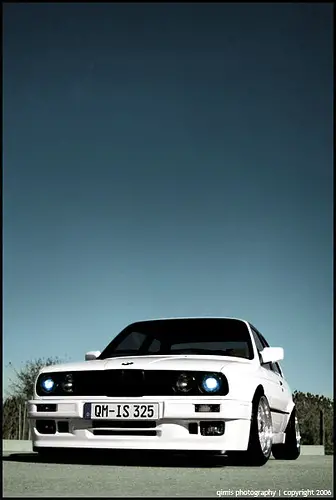 Leonard also had one of the most immaculate e30 I.C.E. trunk setups I have ever seen. He did it all himself and it looked very good in person.
Having thought my setup was pretty clean this one made me down right jealous, not to mention it was done to match his equally gorgeous interior.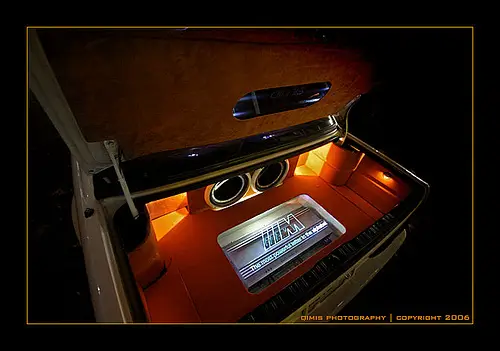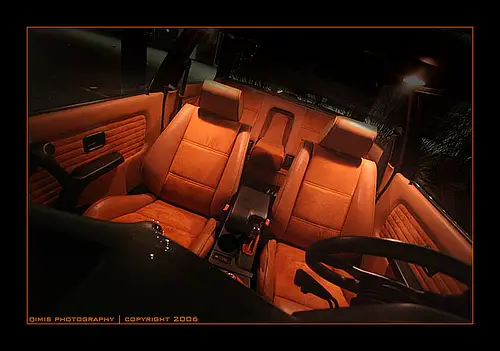 Once Leonard's original m20 motor gave up the ghost (thanks to a pooched head gasket) Leonard went to RMP Motors and had an s50 power plant and 5sp manual transmission swapped in.
This swap made this car a complete package and helped quiet the people who were grumbling about the car being all show and no go.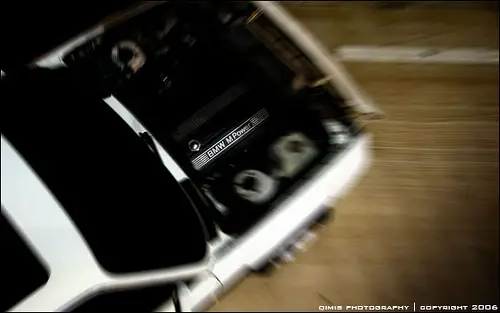 I'm not sure where this car ended up after he sold it but thankfully Leonard is a gifted photographer and images of his e30 threads all over the internet (most notably vwvortex).
Enjoy the collection of photos I was able to scrounge up of this car.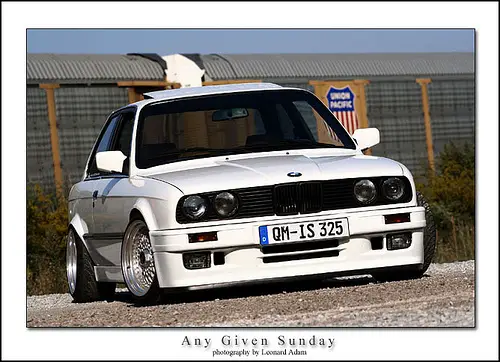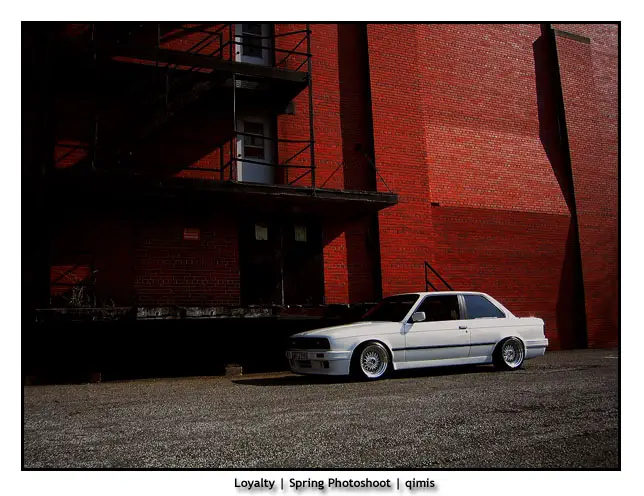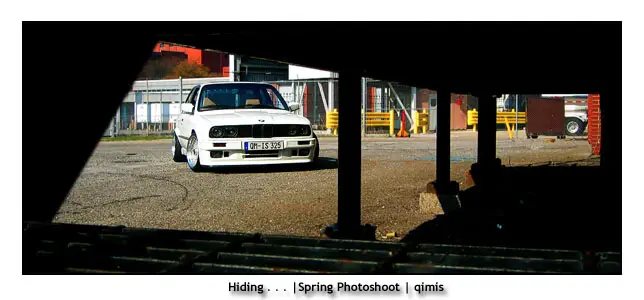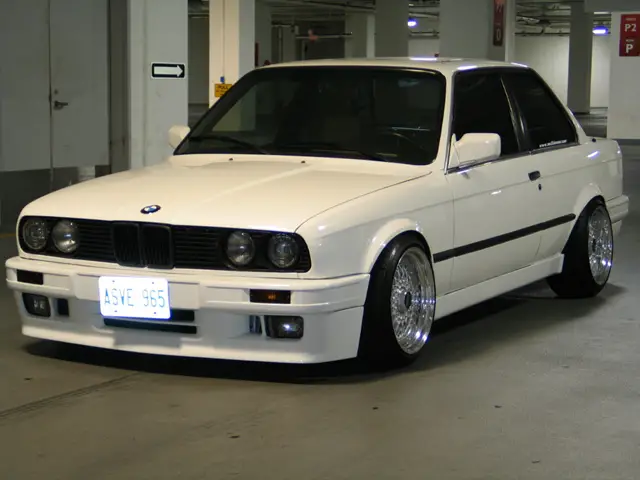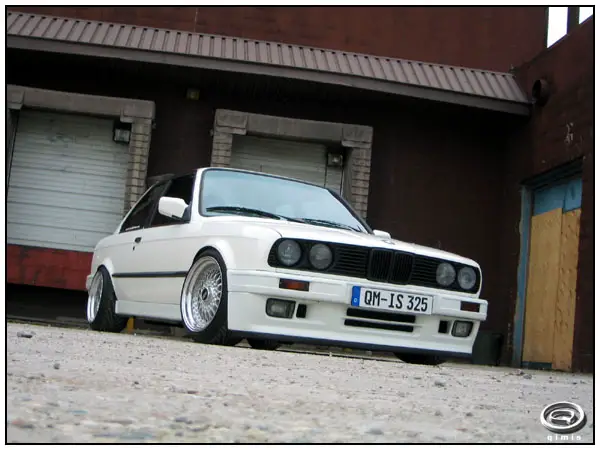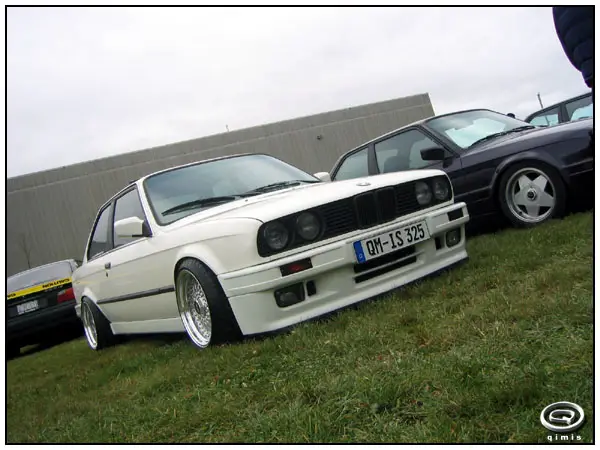 I also happened to find this video of Leonard in winter mode (all year round!) on youtube.
UPDATE:
Leonard was nice enough to send me a photo of the car the last he saw it. Seems that the MTECH wheels have been removed as well as the BBS RS wheels. While still very nice looking I much preferred how it looked before.
I am going to guess these wheels are either Type A's or B-1s.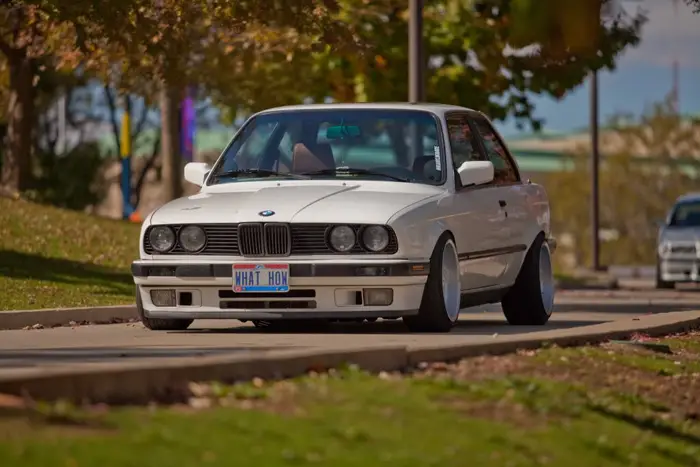 All photo credit goes to Leonard Adam:
leonardadam.com
flickr.com/photos/qimis/
LEONARD ADAM Photography on facebook