The time has come once again for me to reminisce about another ride that I remember from a few years back that somehow disappeared into obscurity. To go along with the theme from this weeks Theme Tuesday iI chose VW that turned a lot of heads in it's heyday in the late 90s/early 2000s. This twin motored VR6 Golf is one of the first twin motor cars I ever recall seeing and as such completely blew my mind, I had so many questions I wanted to ask the owner but I could never find him.
While I never heard this car run or saw it move under it's own power I can only imagine it ran because why would someone go through the work of putting an entire second motor in a car and not have it run?
I've googled for more info on this car a few times and I have only ever been able to find these two pictures. The Evolution Racing site on the windshield went down some time ago and the only current web presence I can see is located on mycitytoronto.com . As such I can't really provide much more info on this car (I don't really feel like calling and asking them about it).
One thing I did do however is google the known address of Evolution Racing and noticed that the current location may or may not currently have a dyno setup. Does this mean that maybe this car is sitting under a tarp in the back of the shop waiting to make an appearance once again? One can only hope…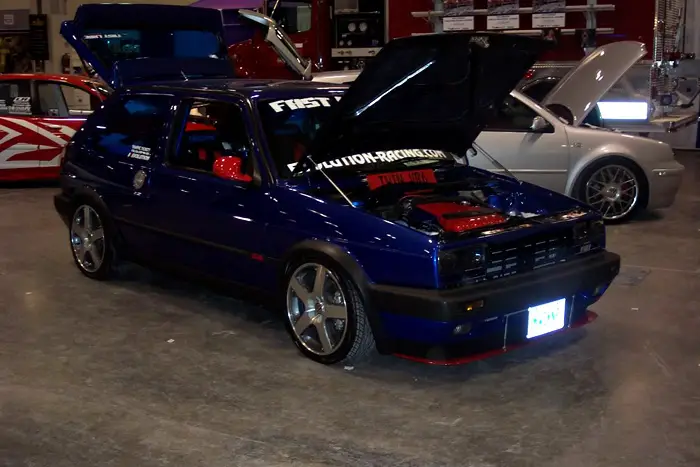 If you have any info on this car or ever saw it run let me know in the comments, I'm dying to know more about it.