While I could have easily saved these pictures for a Winter Wednesday post I figured it would be more fun to post it as a WTF Friday and show you out of town viewers how we do it in the GTA. I'm not sure if this Ferrari owner just didn't check the weather when he headed out in the morning or what but he learned quick that a 355 Spyder is not really a capable winter machine. Especially with what I can only assume are factory equip wheels and tires.
I had enough issues with the 255 all seasons on my old truck in the winter so I can't imagine that this driver got very far.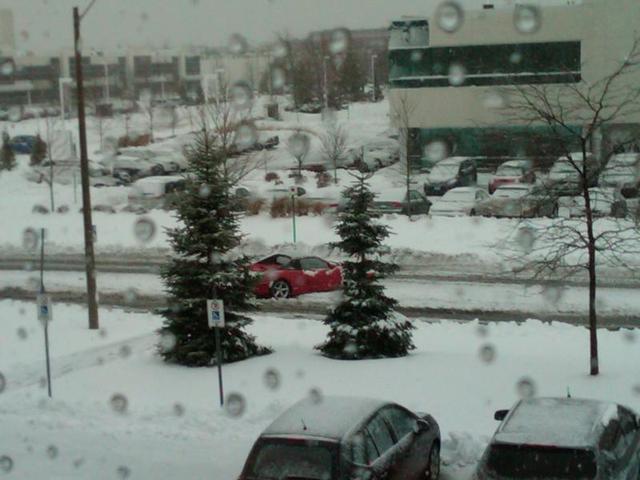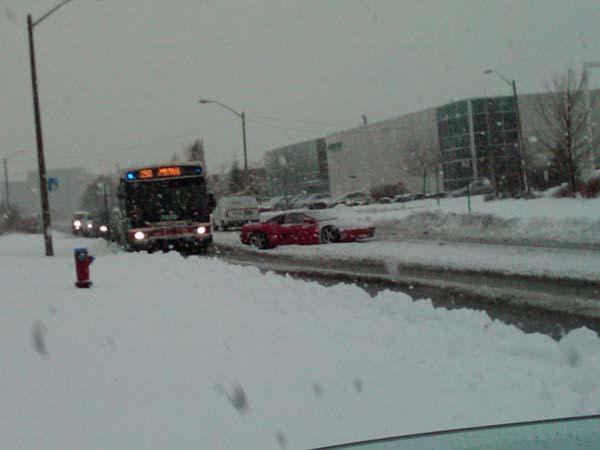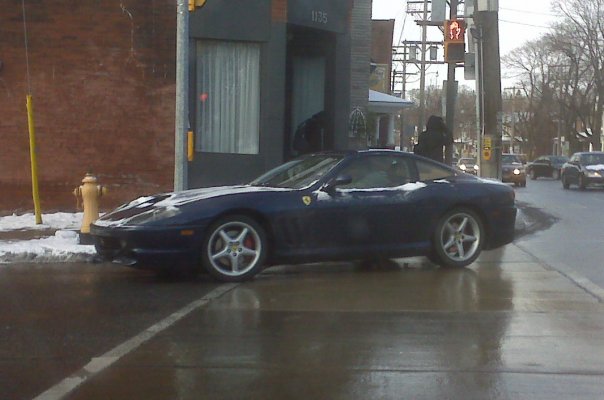 Edit:
This image was originally posted at
CarChat
so credit goes to them for this snipe, my bad on the photo credit slip it was not intentional
Maybe these guys both watched this youtube video of this rich bloke driving his Maserati MC12 around town in the winter, who knows.
If you are going to take an exotic out in the winter make sure it's awd at least:
Spotted all this tom-foolery in a thread over on: maxbimmer.com
Site Updates
90 new stickers tomorrow! I'll be posting pictures of readers rides with stickers on Monday so feel free to send yours in before then, [email protected] if you don't already know.
Features have been slowing down due to most people whipping their winter beaters or just plain not working on their cars now that it's cold here in Toronto but I've got a few builds and what not I have been keeping my eye on so the content will keep on coming no worries there 😉