While collecting pictures for next weeks Theme Tuesday I came across this funny picture of a girl sitting on top of a huge double blower setup on a pro street looking Pontiac GTO. With my interest peaked I decided to investigate further.
As it turns out this GTO has a 474 motor with an 8-8-1 blower on top of a 6-71 blower. The owners car domain page says that both blowers are fully functional and together they make a total of 32-35 psi of boost.
The entire setup is almost 1000lbs and the height of the engine is 57″ from the oiplpan to the top scoop. The owner also says that the car makes 1300hp without nitrous but there is some debate about that on a lot of forums.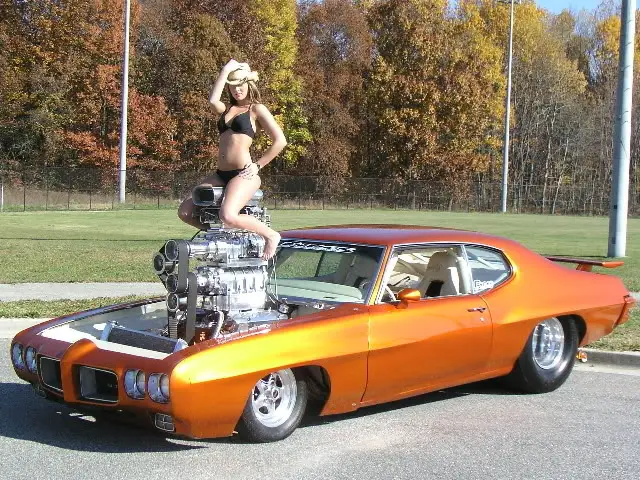 The saddest part about this all (to me) is that he says he has NOT run it down the quarter mile setup like this as the motor makes too much power for itself and would grenade.
It seems in a typical one blower situation it can run down the strip just fine but as it's currently configured any times are strictly speculations.
The owner goes on to say that this car is neither a complete show car, or a race car, but a car built to please him. While I can't argue with that, as everyone should build cars they way they want, I wish this wild ride could actually run down the strip like this because it sounds and looks pretty impressive (if not over the top).
Here are a few more shots of this GTO and right here is a link to its feature in High Performance Pontiac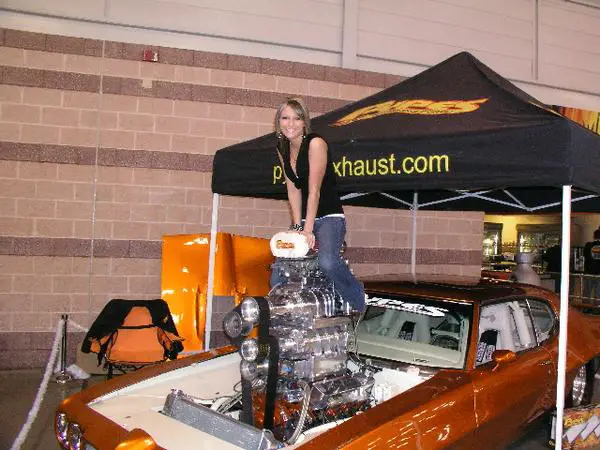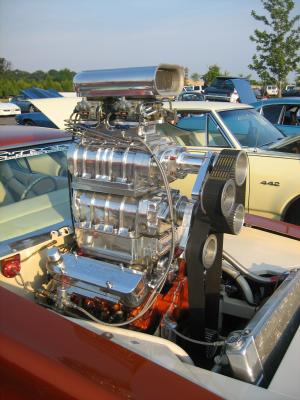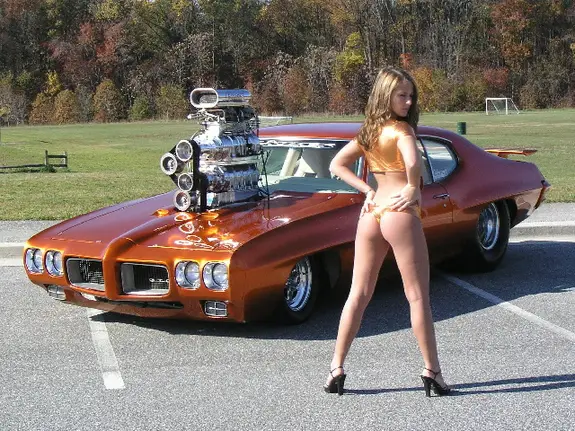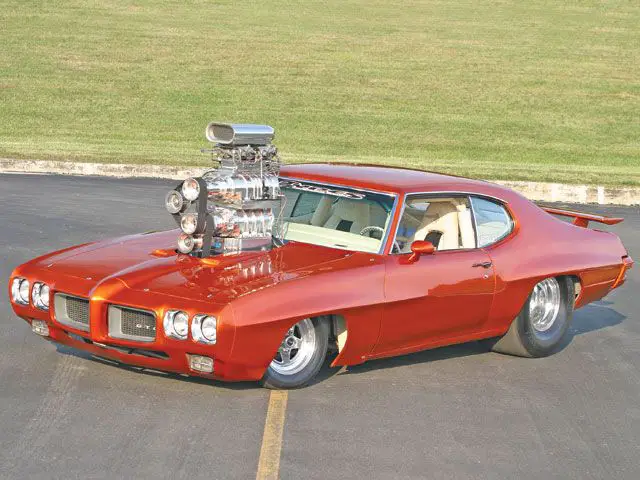 and a quick video of it running:
While this is all well and good someone needs to build a blower capable of being turned on and off ala Mad Max. Don't tell me it's impossible! (I already know this)
Flashback Friday
Keeping things somewhat related here is some event coverage from Street Classics Weekly car show. Lots of muscle here.
Site Updates
Things are about to get pretty crazy here at work over the weekend and early next week so I am going to spend what time I do have this weekend getting as many posts ready in advance so I don't miss any days.
Luckily nothings broken so I don't have to fix anything and since the ground hog saw it's shadow I can keep slacking on the new sticker designs for a few more weeks…