On Thursday April 15th the Toronto Mazda 3 Club kicked off their weekly 'AA Thursdays' meets at Next Mod in Markham.
The last time I had been to Next Mod was the grand opening and I figured that the turnout to that event couldn't be rivaled by this one but boy was I wrong.
Not only did members from the Toronto Mazda 3 club come out in large numbers but so did people from the 6 club, and jdmrides.ca. It's a good thing Next Mod has lots of parking.
Store shots
Since it was a little cold the store was packed most of the time but I did manage to get a shot of Next Mods new signage and a shipment of Rays wheels.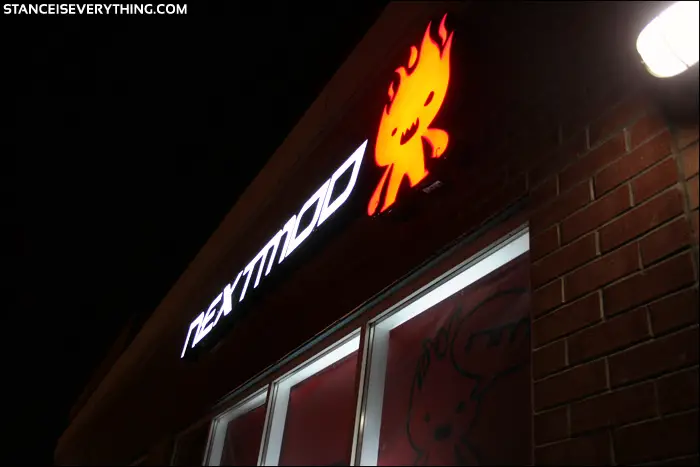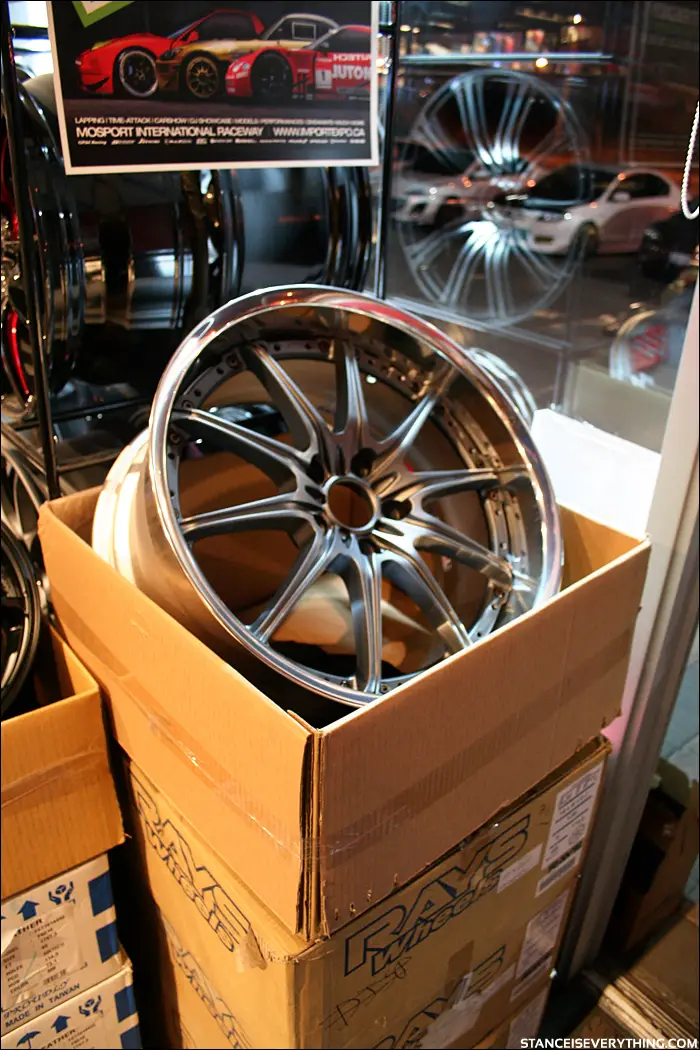 Non Mazda 3's
Even though this meet was most heavily advertised on the Mazda 3 forums, whenever there is a car meet in our area it's expected and welcomed that other people come crash it.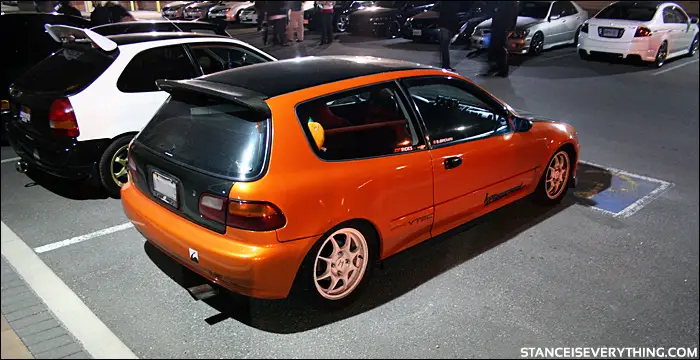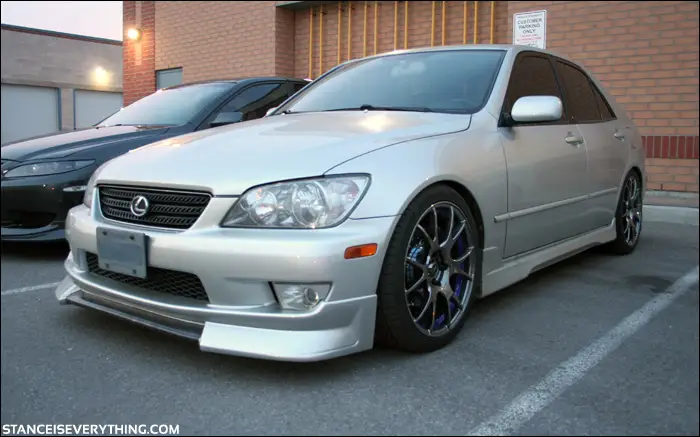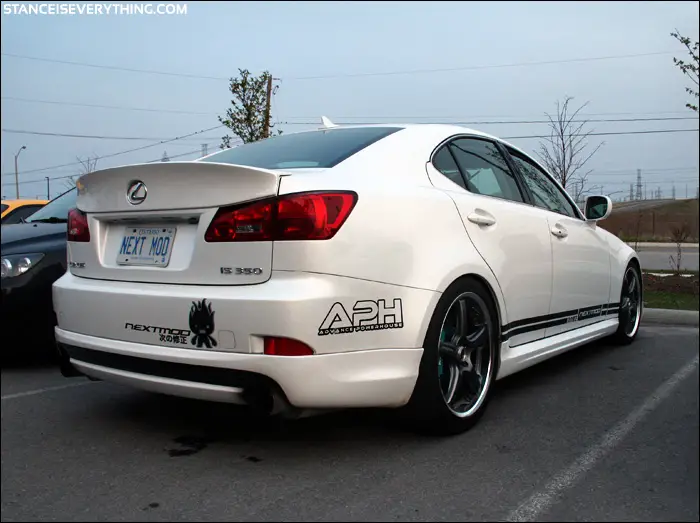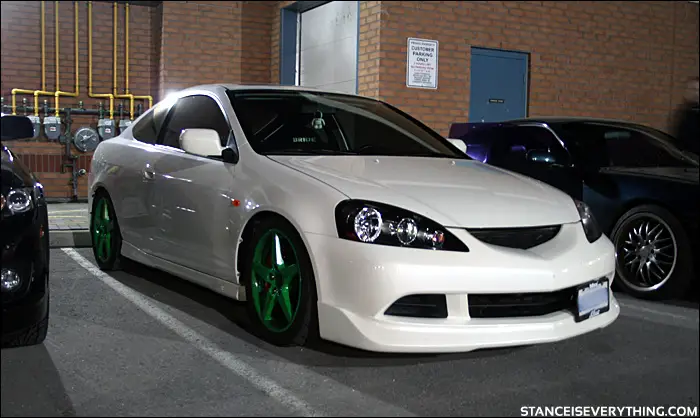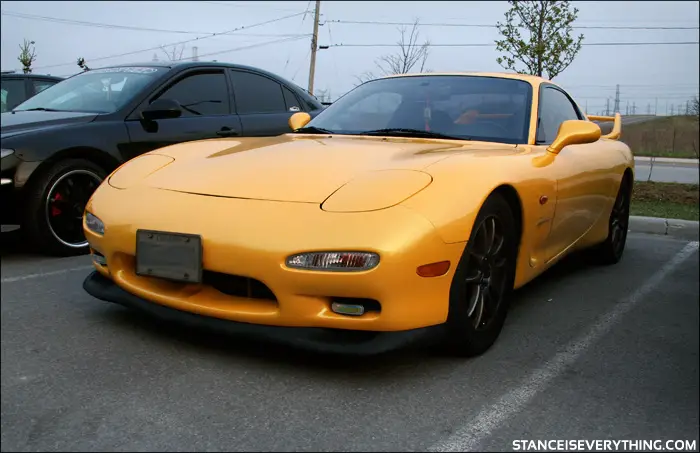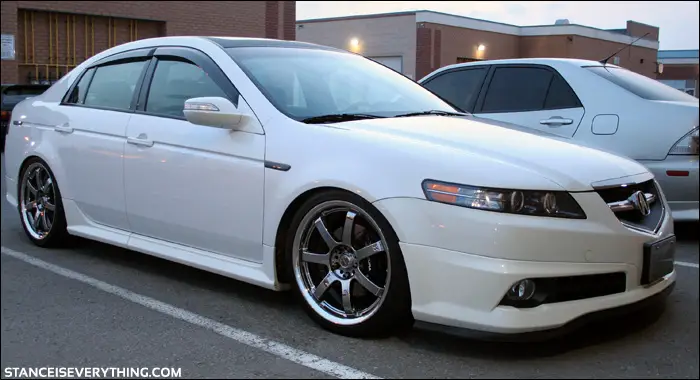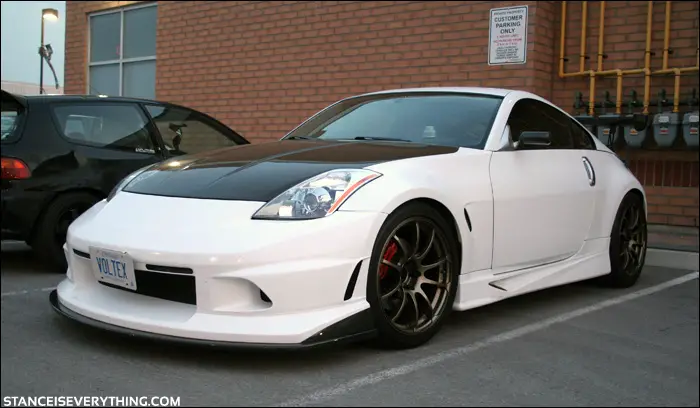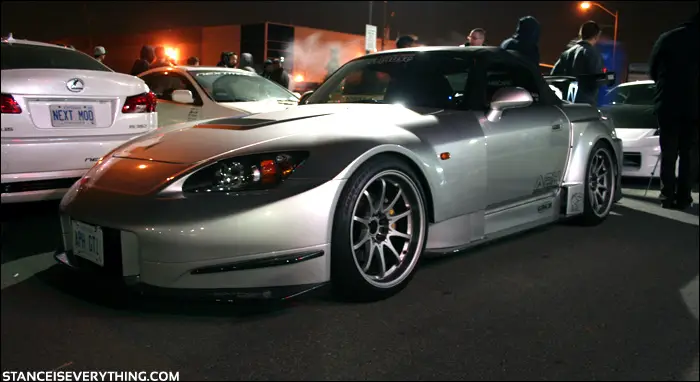 Mazda 5's and 6's
There were quite a few of these guys out but since I forgot my tripod and where they were parked was kind of dark I wasn't able to get too many shots of these guys, sorry dudes.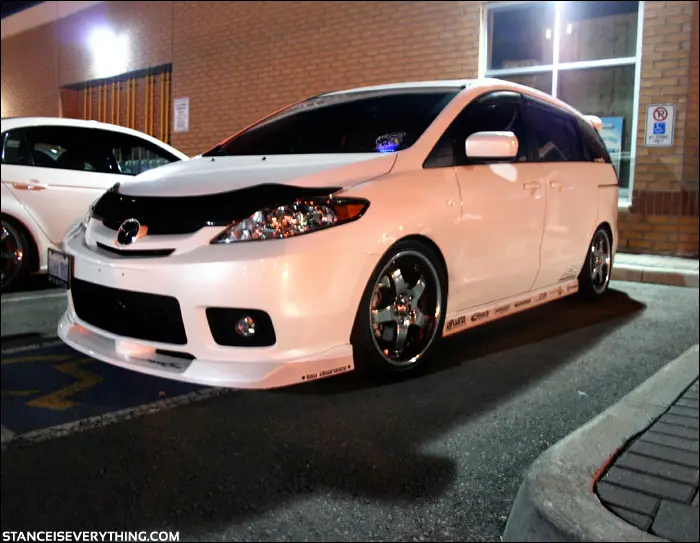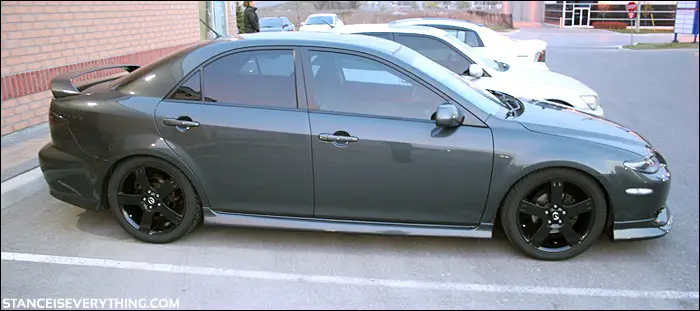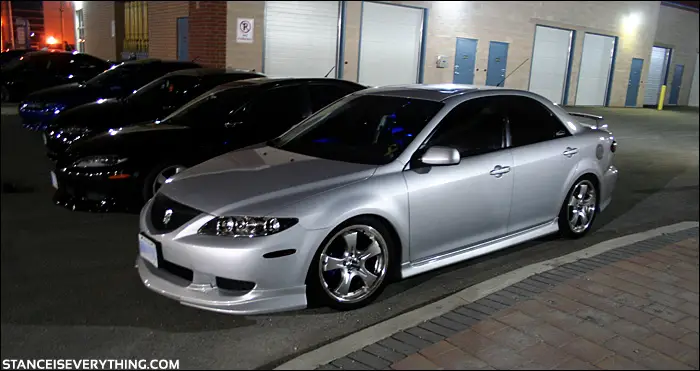 The Ladies of Toronto Mazda3
Unlike most other car clubs I have been a part of the Mazda 3 women are just as active on the boards and at the meets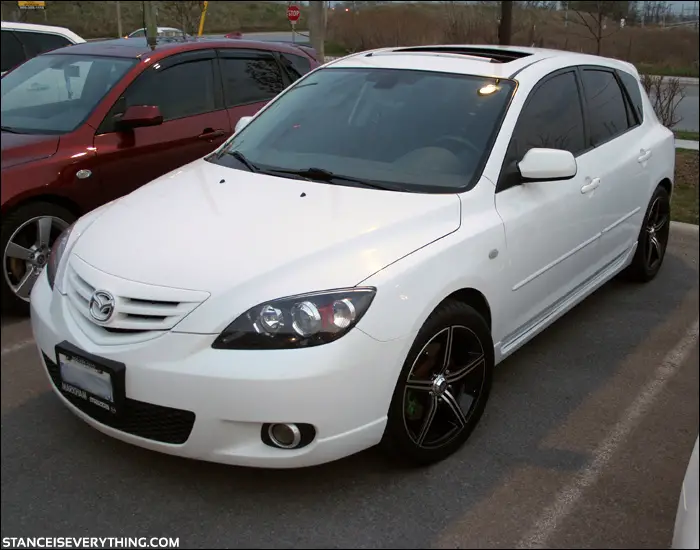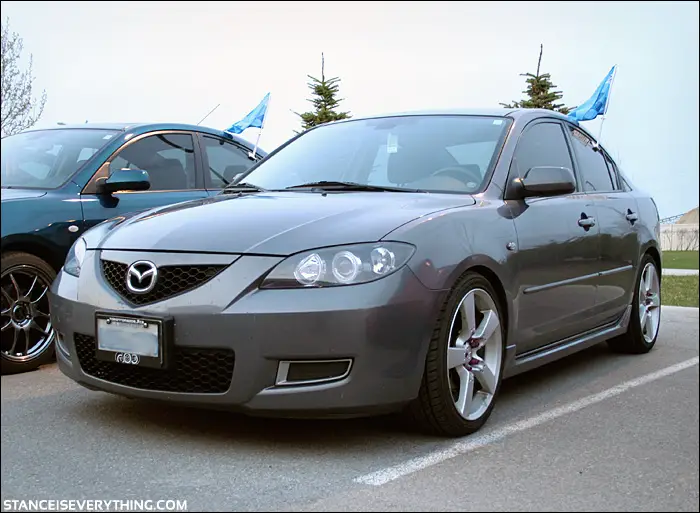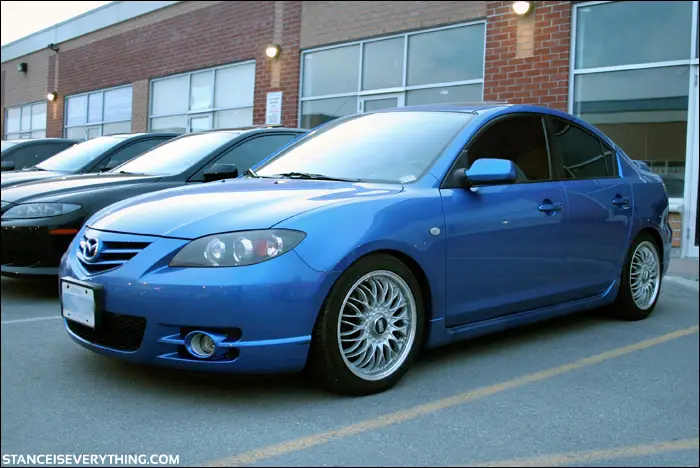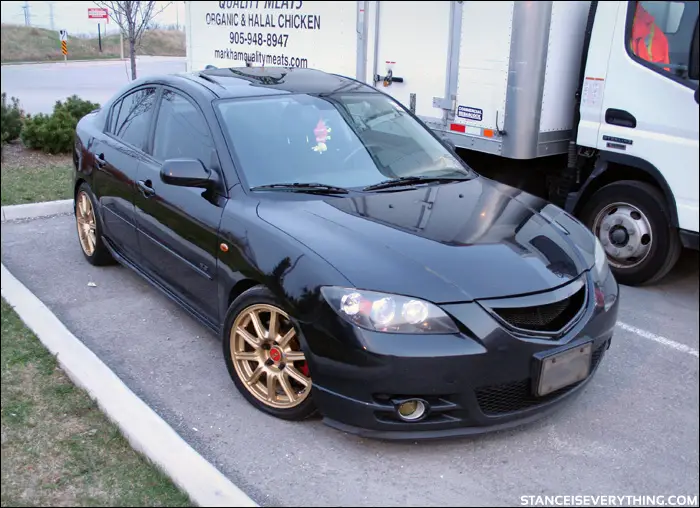 Mazda3 Sedans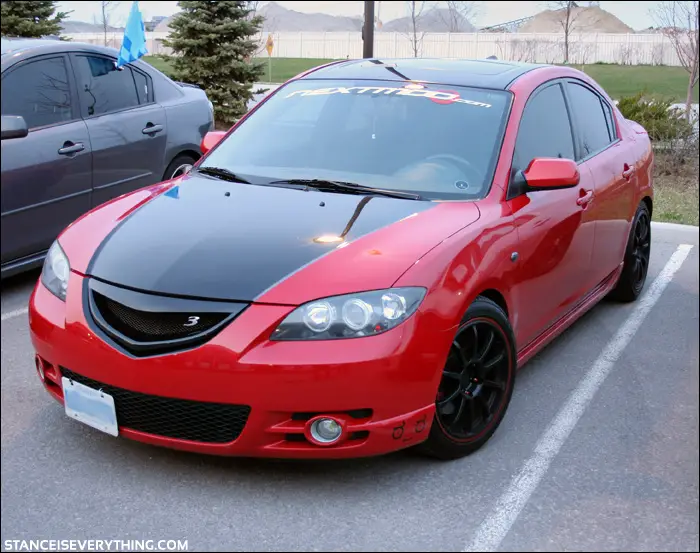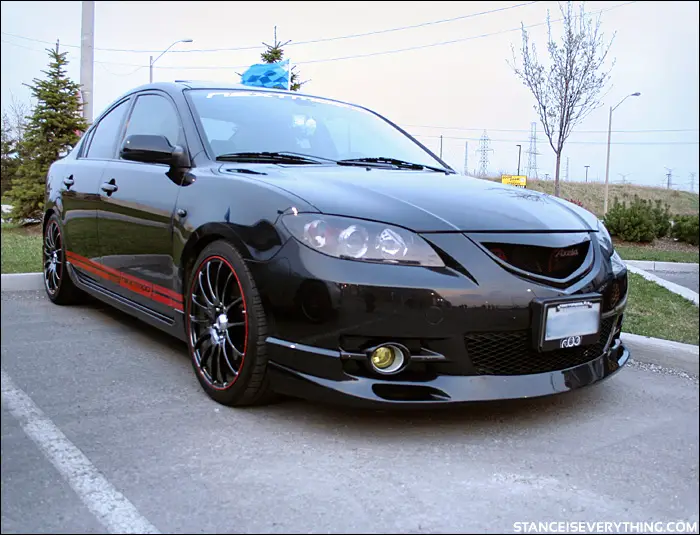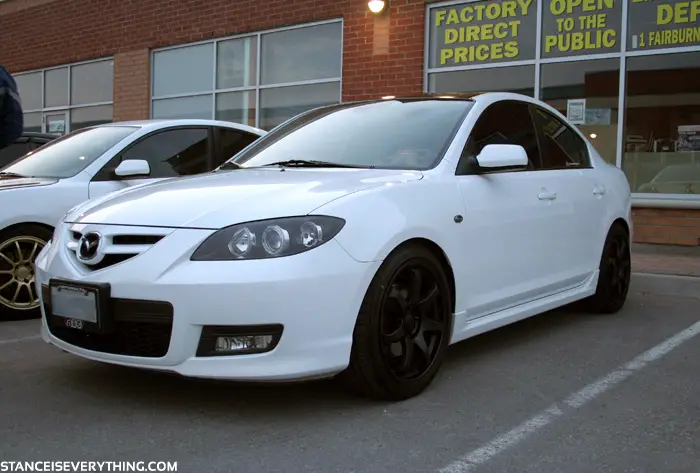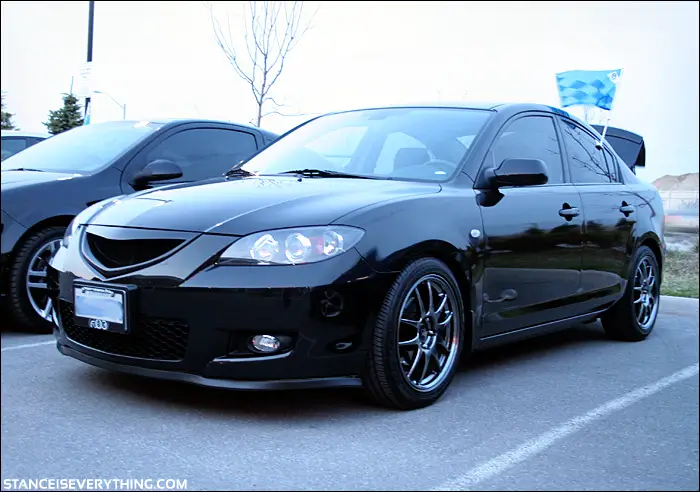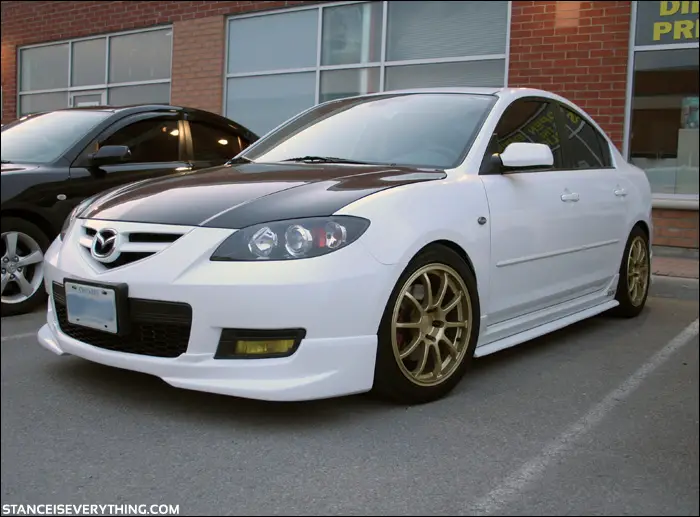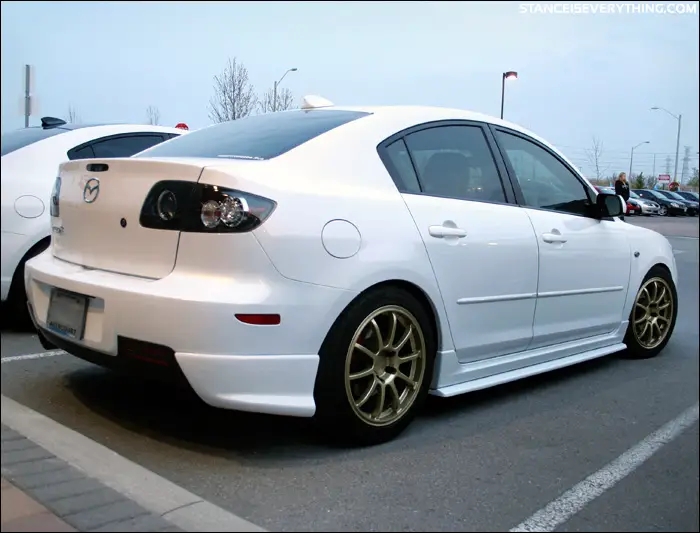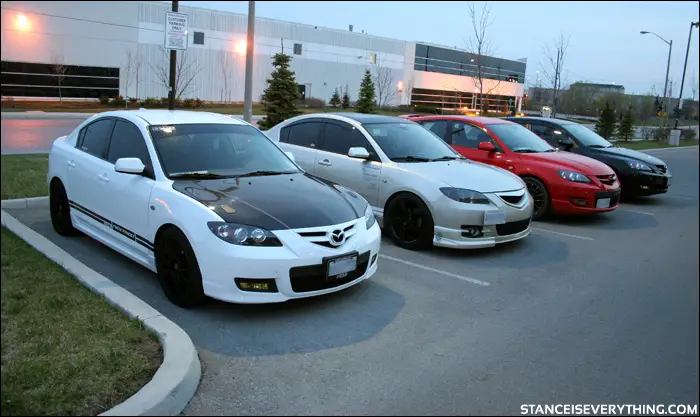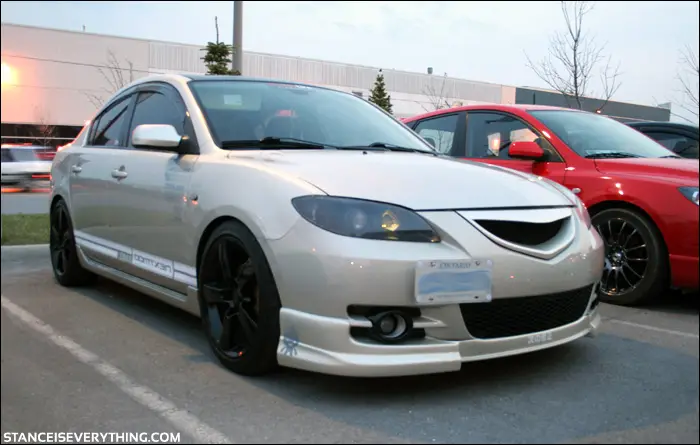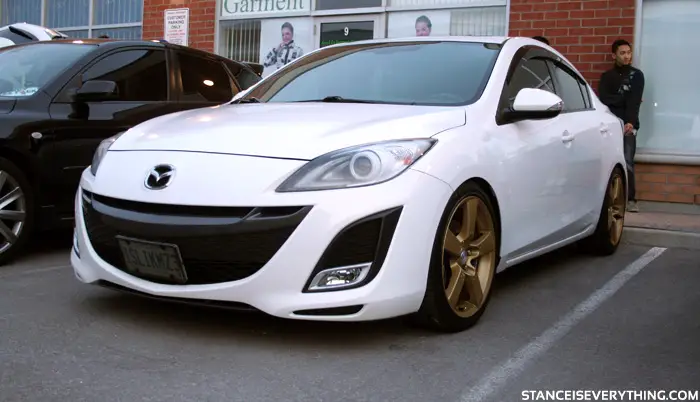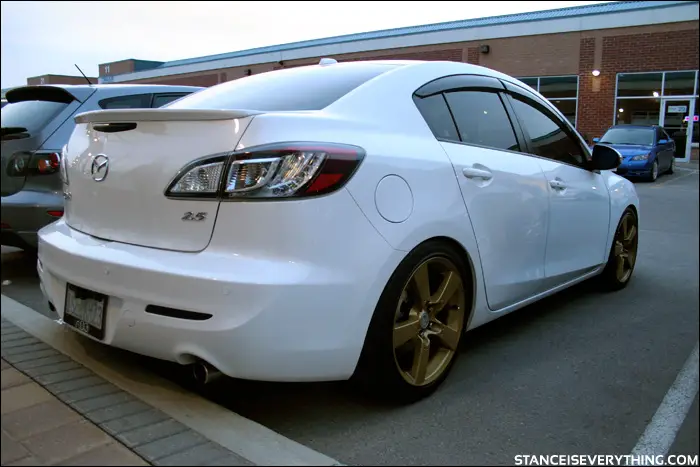 Hatches