Got some fancy moving pictures to share with you guys today.
Additionally the wtf is that game is back again but this time it's not for a car but for an accessory for a car. Same rules apply first correct answer in the comments wins a set of the standard url stickers.
When giving her gas doesn't always work
Not sure how this guy got down this alley but as soon as he got stuck and started taking advice from his beer drinking friends it was game over.
Hope he didn't live in that trailer as well.
Money =/= driving skill
It's sad to think that people wreck these things ALL THE TIME.
Watch out for those palm trees…
Cambered out
I'm all for camber and VIP style cars but I think that camber is like salt. The right amount can enhance a dish while too much can spoil it entirely.
Cording tires daily.
Who makes this piece
Depending on what crowd and message board you come from this might be very easy but even on the jdm board I found these pics not too many people had heard of this piece or even knew that it's still availble.
I am not sure whether or not I like it, it's different and apparently saves quite a bit of weight though when you consider how much glass is in the original hatch.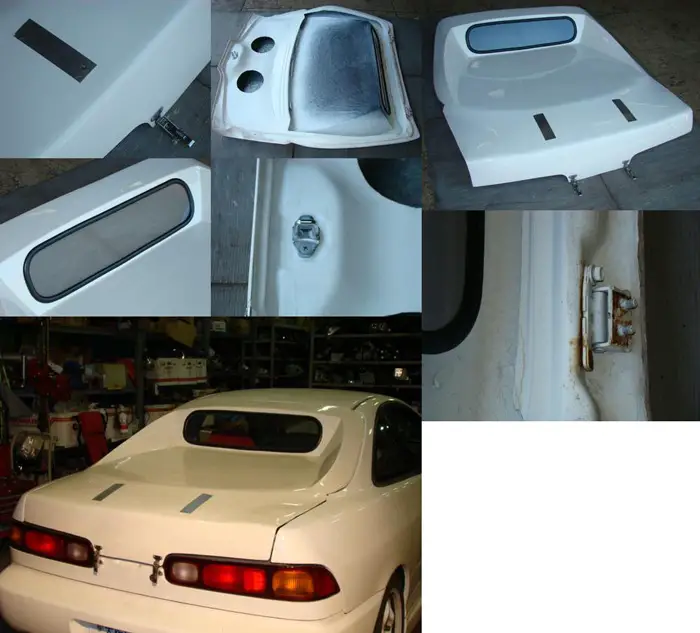 Site Updates
Nothing new, lip's done and on so the DIY will be up soon. I am approaching 300th post which has got to be some sort of milestone for me actually committing to a project and seeing it through.
Oh daily traffic bumped up another hundred as well, thanks to all the new visitors.
Flashback Friday
Everyone likes e30's so lets flashback to e30 Theme Tuesday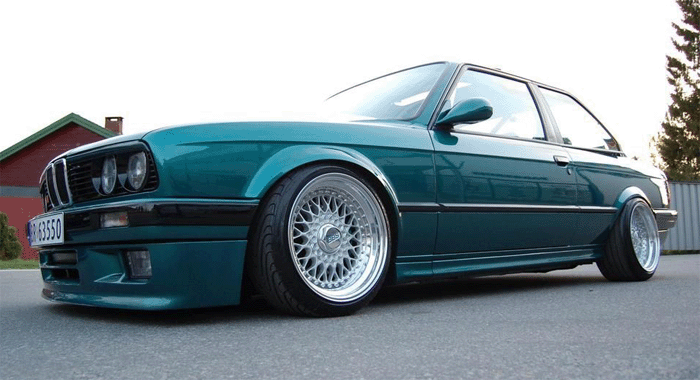 I'm probably going to be throwing up some coverage from the Toronto Mazda 3 season kick off meet at Next Mod on the weekend so look forward to some weekend content.
Peace