What we have got here today are two MKV Golfs, both bagged with minimal body modifications and therefore looking super clean, which do you prefer?
Saw (Jigsaw) Voice: Red or Black make your choice.
I guess you could also say old timer BBS vs somewhat new comer CCW.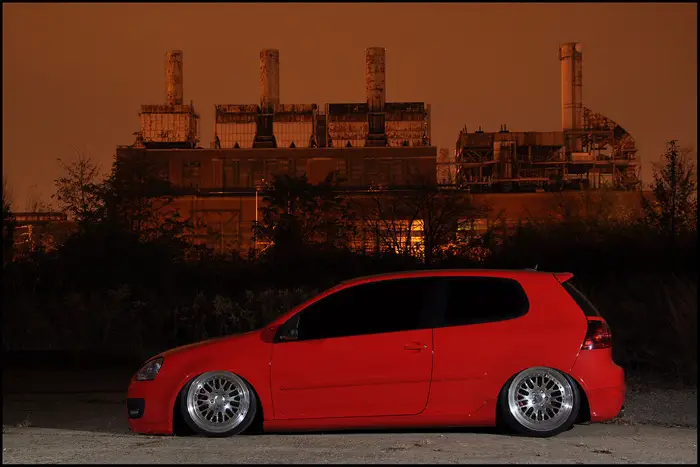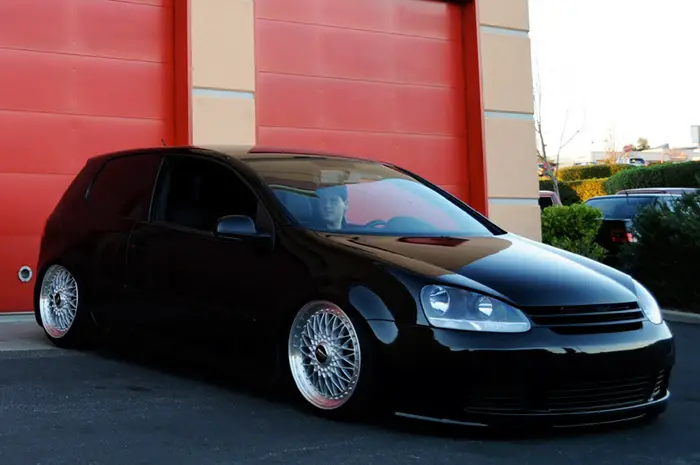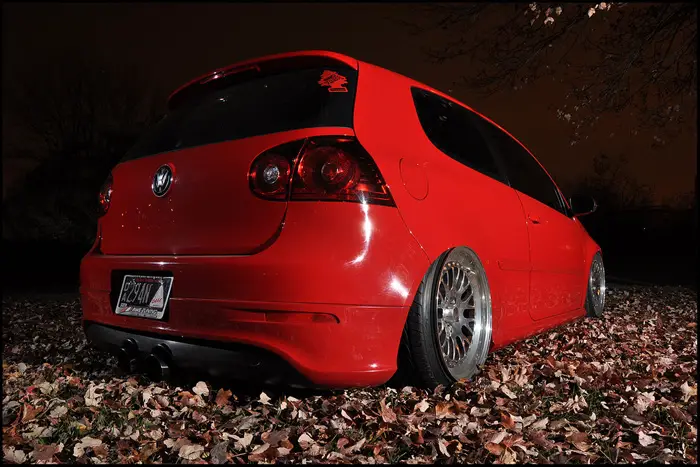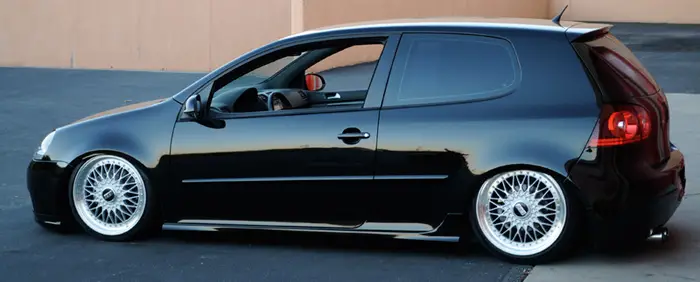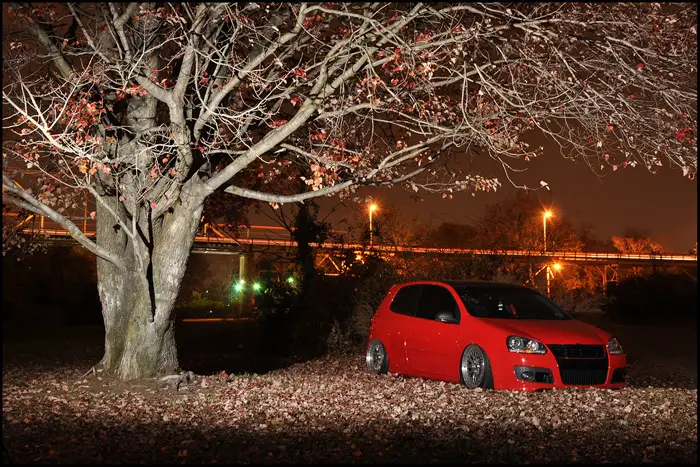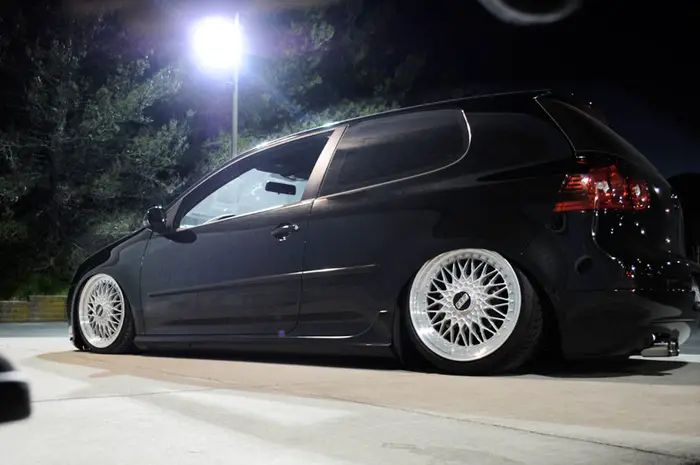 I can't decide personally I like big elements of both.